Bizarre Roopuppet Rootote Bags by Nendo
06.16.12



Design From Around The World

Popular
In Style
More
A selection of design-focused books that make great gifts for the holidays.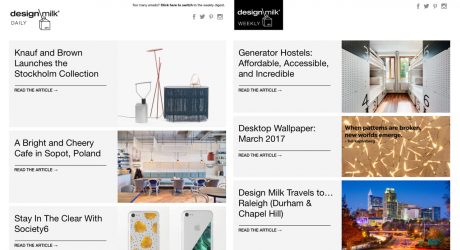 Our daily and weekly emails are jam-packed with fresh design: check out their new look + subscribe!
Skip the tie this year! We've got 14 gift ideas for Father's Day, ranging from the fashionable to the functional to the fantastical.

Featured Columns