Icon Time
07.29.08


You've seen the icon notepad. Now here is the icon clock and icon watch!

Design From Around The World

Popular
In Technology
More
Since watching Juno, I have been thinking about funny-looking phones. This one designed by Renata Quintela is pretty cool.
No seriously, that's what it is: A fireplace, in a trunk!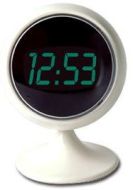 I don't care that this alarm clock talks. I just like the way it looks. It's currently sold out at crazyaboutgadgets, but maybe …

Featured Columns