Joy Table Light
12.03.10


I love the Joy Table Light designed by Josefin Hagberg from Design House Stockholm. Get it at Gretel or the Design House Stockholm store.

Design From Around The World

Popular
In Art
More
This is a PSA that Daylights Saving Time is finally here! Oh yeah, and here are some cool clocks...
Mister Mourão combines his love for architecture and illustration to create hand drawings on wood that represent infinity.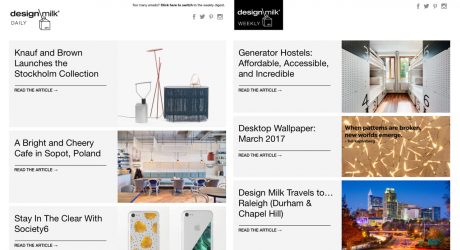 Our daily and weekly emails are jam-packed with fresh design: check out their new look + subscribe!

Featured Columns