Queen Anne Dining Set by Robert Venturi
03.27.08



Design From Around The World

Popular
In Home Furnishings
More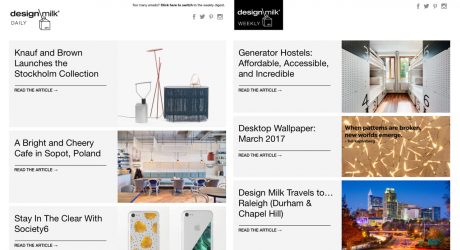 Our daily and weekly emails are jam-packed with fresh design: check out their new look + subscribe!

Where I Work
In this Where I Work, Shanan Campanaro gives us a look at the brand-new Eskayel headquarters and insight into how she makes it all happen.
Beautiful, hand-printed tablet accessories that also support small businesses in South Africa.

Featured Columns