Acrylic on canvas — can you believe it?

Design From Around The World

Popular
In Art
More

Designer Desktops
Download a Frank Lloyd Wright wallpaper for your desktop, iPhone or iPad along with inspiring words, illustrated by artist Matteo Muci.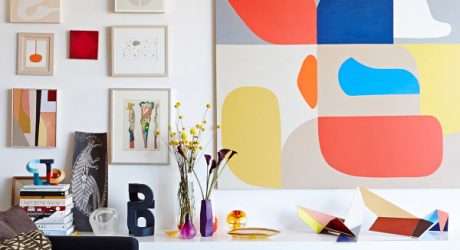 Take a look at 10 rooms that are decked out with larger than average works of art.

Friday Five
Architect Suchi Reddy, founder Reddymade Architecture and Design, shares five things she finds inspirational.

Featured Columns