BuzziSpace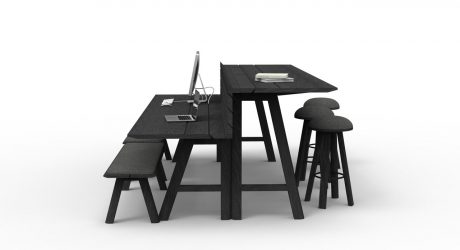 An indoor, tech-ready picnic table that performs multiple duties whether it's in the office or home.
Designed by Alain Gilles, the BuzziHood is one of a few designs he created for Buzzispace, shown this past week at Maison & Objet.
BuzziPlant by designer Anthony Duffeleer for Buzzispace is a cute oversized cushy divider reminiscent of giant plants.