Woodgrain Bedding
01.17.07


Check out this woodgrain bedding at Chiasso – I love that it's not all brown.

Design From Around The World

Popular
In Home Furnishings
More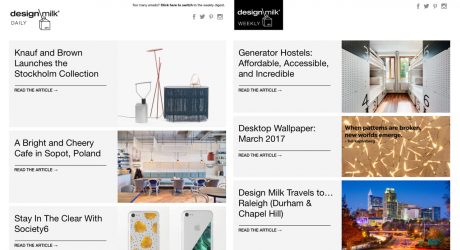 Our daily and weekly emails are jam-packed with fresh design: check out their new look + subscribe!
Love your mother with modern gifts for Mother's Day this year.

Friday Five
Matthew Hufft shares a sampling of things he loves, including clothing, design, and machinery.

Featured Columns