12 Ways to Refresh Your Workspace With Wellness in Mind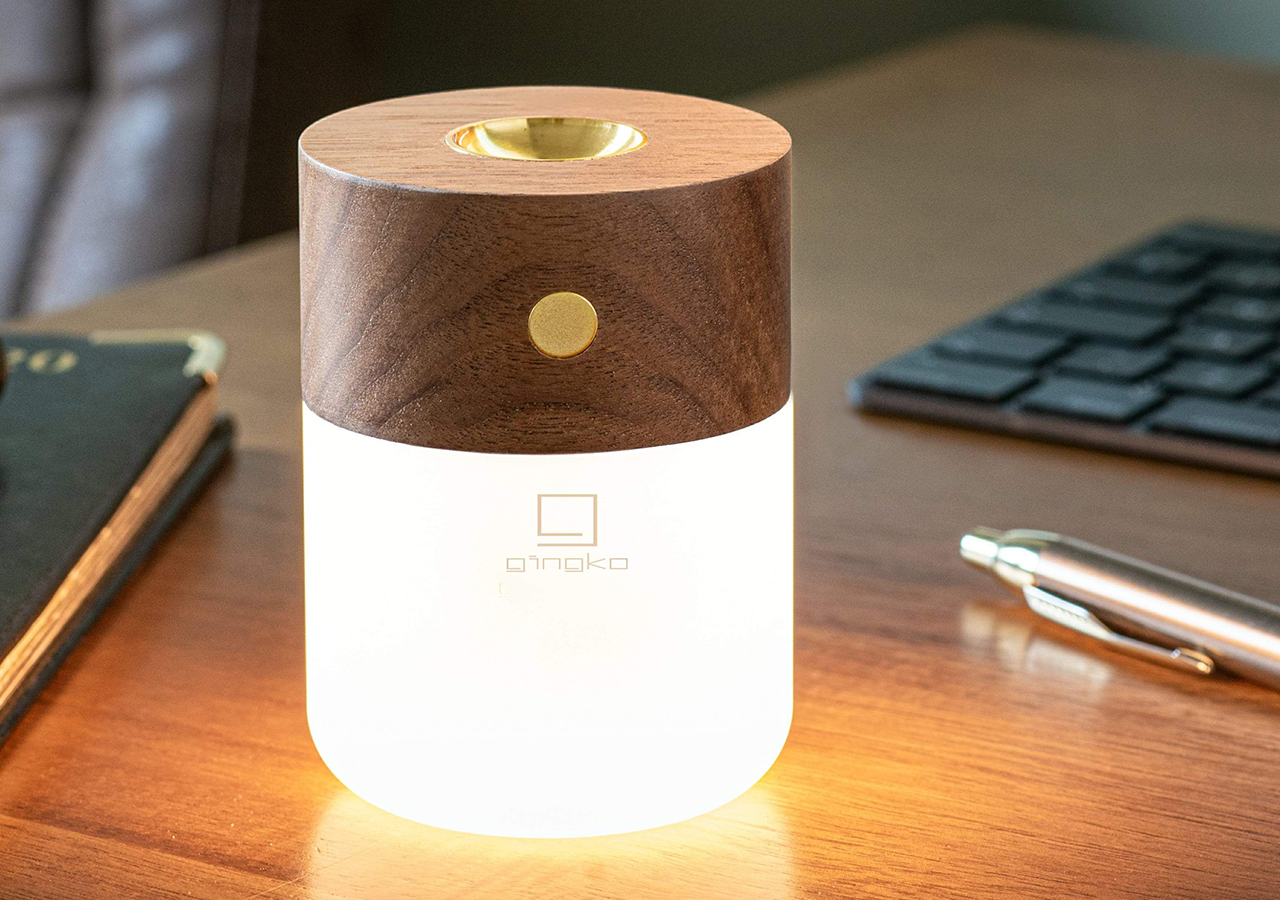 12 Ways to Refresh Your Workspace With Wellness in Mind
1/13 Photos
2/13 Photos
3/13 Photos
4/13 Photos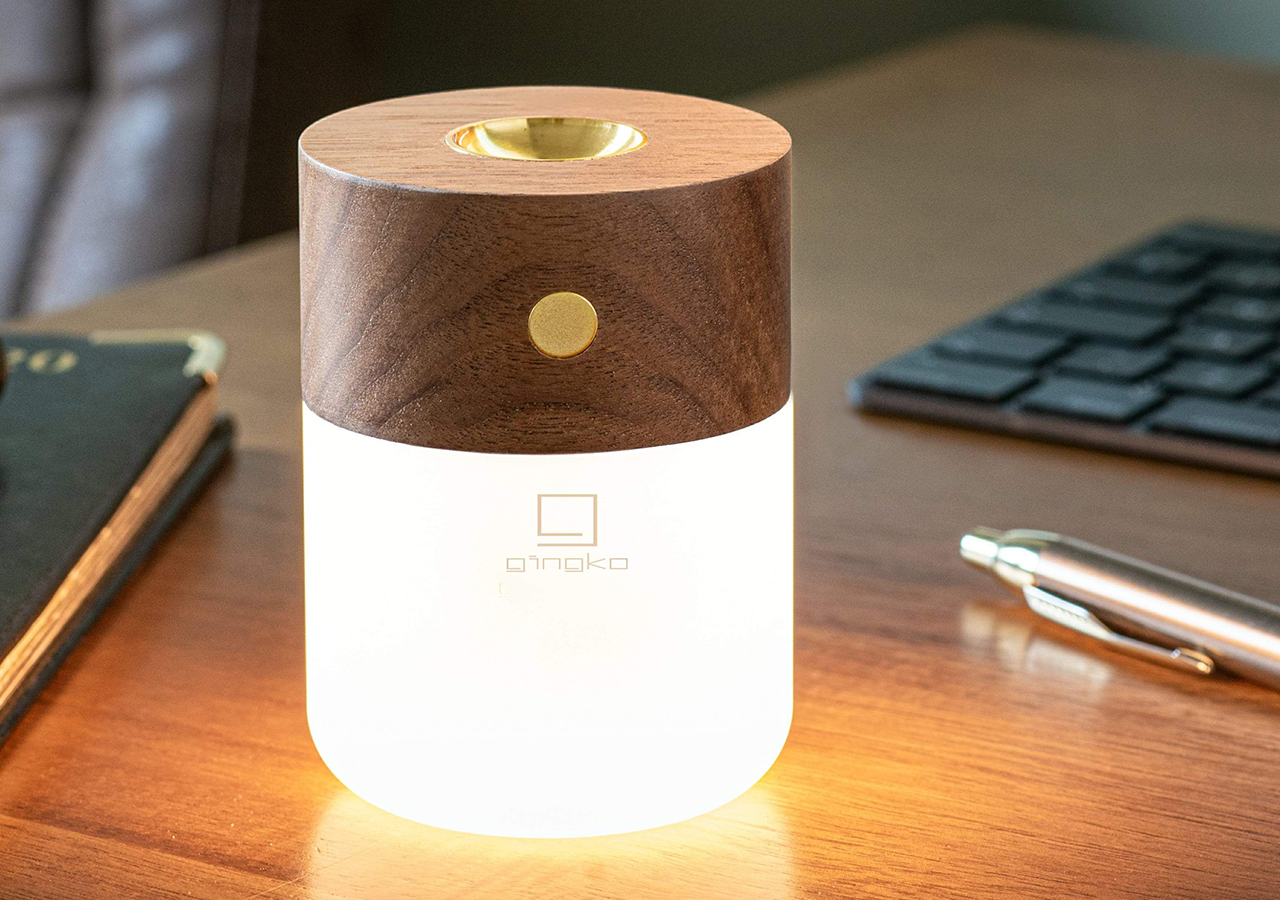 5/13 Photos
6/13 Photos
7/13 Photos
8/13 Photos
9/13 Photos
10/13 Photos
11/13 Photos
12/13 Photos
13/13 Photos
Not to get too philosophical here, but it's human nature to want to self-optimize. We're always looking for ways to enrich our lives so we can go on feeling like our best selves – whether that means lemon water in the mornings, daily movement, or a thoughtfully curated bedtime routine. But is our wellness journey supposed to be put on pause while we're at work? I think not. We spend a third of our lives at work, after all, which is even more of a reason to design our workspaces with our wellness in mind. If you work in-office, remote, or both, there are plenty of ways to foster your well-being on the job – from mood-boosting stationery and planters to oddly satisfying storage, tech accessories, and our new favorite desk blanket. Read on to discover some of our favorites!
Nothing fuels work stress and anxiety like a cluttered desktop – making this Orbitkey Desk Mat a must. For starters, it protects your desk surface from stains and scratches. But it also brings structure and organization to your workspace, with a convenient tool bar that holds your favorite pens for easy access, and a sliding magnetic cable holder. The best part, though? The secret document hideaway. Just peel up the top layer of the mat and you'll have a convenient resting place for important documents you want to keep off your desktop.
$79.90+
Shop Now >>
Speaking of an organized desktop, Mordeco's Revov Magnetic Tray Box is the ultimate homebase for all of your workspace essentials. Keep your most-used writing tools and accessories in any of the compartments on its wooden tray top, and larger items like chargers, AirPods, and highlighters in the aluminum box. You'll love the clean, modern look the tray box brings to your workspace, and the odd satisfaction you feel every time you swing open the magnetized "floating" lid.
$74.81
Shop Now >>
Perfect for commuters or professionals working on the go, Native Union's new W.F.A. (Work From Anywhere) Tech Organizer will keep all of your tech essentials tidy and tangle-free – minimizing stress so you can take on your task list. Made using recycled materials, the W.F.A. Organizer looks like a stylish, modern pouch on the outside, and an organizing powerhouse inside, full of convenient pockets and holders for everything in your tech arsenal.
$39.99
Shop Now >>
Issara's Leather Laptop Sleeve keeps your MacBook and important documents safe from dings and scratches. Light padding offers extra protection, and the convenient interior pocket is perfect for storing extra cables and chargers. Designed with thoughtful, stylish details like rounded, hand burnished edges that give it a luxurious feel, polished Japanese zippers accented by leather pulls, and gray cotton twill lining, this laptop sleeve doubles as a timeless, fashionable accessory.
$139+
Shop Now >>
If you're hit with a creative block or just need a break from your computer screen, Craighill's Tetra Puzzle is sure to get the wheels turning. The mechanical puzzle is composed of four identical stainless-steel pieces that look deceptively easy to put together – when in fact, taking it apart is just as challenging (if not more so). Working it out is a fun mental exercise between calls or meetings, and when you're not trying to solve it, the Tetra Puzzle makes for a modern piece of desktop decor (and even functions as a paperweight).
$98
Shop Now >>
Tried and tested by tech editor Gregory Han, AZIO's wireless Retro Classic Keyboard brings joy back to answering emails and fulfills all of our typewriter fantasies. The rounded keys offer the same "clicky," tactile experience of retro typewriters, with the addition of modern upgrades like backlit keys, a metal alloy frame, and a smooth, natural wood finish for added decorative appeal. Easy to connect via Bluetooth or USB, the Retro Classic Keyboard is an easy way to elevate the look of your desktop and make everyday tasks more enjoyable.
$229.99
Shop Now >>
Having plants in your workspace has been shown to help combat stress and fuel productivity – so why not maximize the feel-good energy with a fun modern planter? The whimsical flower silhouette on Capra Designs' Spring Planter injects a bit of playfulness into your workday. Designed in Australia and handcrafted in small batches, the Spring Planter includes a drainage tray at its base to keep plant friends healthy and thriving. It's available in ochre and purple-mauve color ways, though we love the bright, terrazzo look on the White/Agave Speckle!
$89
Shop Now >>
A colorful workspace is a happy workspace – and the bold key lime green color of Poketo's Project Planner is the mood-boost your desktop needs. Complete with weekly, monthly, and yearly sections, this stylish planner helps you keep your eyes on short- and long-term goals alike, with space to track over 100 projects and their respective tasks. The open-dated design gives you the flexibility to start planning as soon as you need, and the process sections provide extra space for extra notes and to-dos.
$38
Shop Now >>
Gingko's Smart Diffuser Lamp is the ultimate 3-in-1. It emits a warm, ambient glow that's a welcome upgrade from the harsh, fluorescent glare of conventional desk lamps, adding a cozy feel to your work area. The copper plate on top allows you to subtly diffuse your favorite essential oils throughout your workspace, supporting a sense of calm and focus while you work. And the walnut material adds natural texture and warmth to your workspace!
$69.95
Shop Now >>
New in from Happy Habitat, the Wiggle Room Throw Blanket is our answer to the oh-so-necessary office lap blanket – workspaces can get chilly after all! Ethically made using a blend of ultra-soft and recycled fibers, the Wiggle Room Throw boasts a cozy feel that's perfect for keeping warm and comfy while toiling away at your desk. The curvy squiggle pattern is sure to brighten up your workday too! It's also available in black and blue, but we love the warm neutral vibe on the vanilla colorway.
$185
Shop Now >>
We've all been there – feeling sore after slouching and staring at our computer screens all day. Thankfully, Ostrichpillow's Heated Neck Wrap delivers relief before you even need it, providing light pressure and warmth to help soothe tension at the neck and shoulders. The soft fabric cover helps retain the wrap's warmth, while the clay beads inside pull moisture from the air and radiate heat to work your pressure points. Wear it during lengthy zoom calls, during breaks, or pop it in the freezer for a refreshing, cooling sensation.
$45
Shop Now >>
Stay hydrated all day long (and steer clear of disposable water cooler cups) by having a workspace water bottle. The Porter Terrazzo Bottle is made of lightweight, durable glass, and wrapped in a silicone coating for extra protection. Perfectly sized for tossing in your bag while on the go, making this eco-friendly reusable bottle part of your routine can help save up to 300 disposable plastic bottles from landfills! Besides, the colorful terrazzo design is sure to spruce up your desktop!
$30
Shop Now >>
Shopping any of our workspace favorites? Share your haul and tag us @designmilk to be reposted to our Instagram! 
This post contains affiliate links, so if you make a purchase from an affiliate link, we earn a commission. Thanks for supporting Design Milk!