Web-only shopping site Everlane recently moved into some new digs as their company continues to grow. Located in San Francisco's Mission District, the company transformed a 1920's laundry facility into their new headquarters. The original windows were key to creating the light-filled and open environment they were looking for.
The company itself takes an unusual approach to the way they do business – they're completely transparent. That means, they tell the customers what factories are making their garments and how much it actually costs the company to make them. That same idea of transparency led to the design concept taken in the office.
A showroom, designed by BROOK&LYN, sits in plain view with panels of smoked glass to give the feeling of transparency while offering a subtle separation from the office.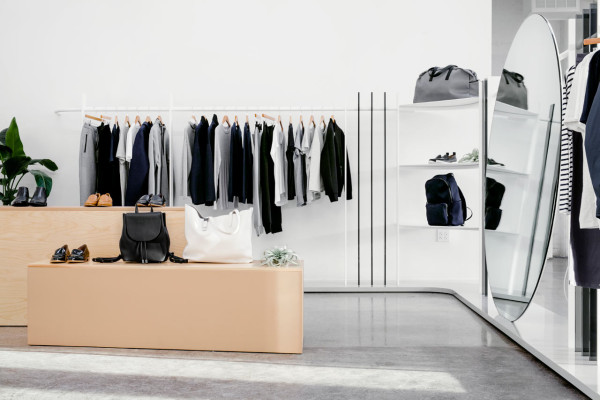 The mostly white space is dotted with subdued color choices that coincide with the clothing.
San Francisco-based Ohio Design custom designed the wood-topped white desks.
Photos by Carlos Chavarria.