2021 Year in Review: Circular by Design
The circular economy is an alternative to the traditional model of production and consumption that we've become accustomed to. By creating from previously used materials and waste, we're able to continuously put those same things back into the world in a new form without creating more. Design Milk contributor Katie Treggiden explores the various ways that waste can be used as a valuable raw material. Join us as we review Circular by Design's 2021 posts.
2021 Year in Review: Circular by Design
1/2 Photos
2/2 Photos
With the motto 'transforming yesterday's waste into tomorrow's living,' the mission of circular design and lifestyle brand Supernovas is clear. We spoke to founder Massimiliano Rossi to find out more.
Yinka Ilori draws on his British and Nigerian heritage to tell new stories by turning discarded chairs into sculptural pieces, particularly his breakthrough collection, If Chairs Could Talk.
Norwegian manufacturer of public furniture, Vestre, created the world's first bench made entirely from ownerless and recycled ocean plastics. The piece is right in line with the brand's goals of creating social meeting places for millions of people.
Model No. makes bespoke furniture with short-lead times out of food waste and reclaimed wood by using the latest 3D-printing technology rather than petroleum-based plastics that are bad for the environment.
UK-based makers Weez & Merl melt and marble plastic waste – such as carrier bags – and turn it into 100% recycled housewares by using local businesses' free polyethylene waste.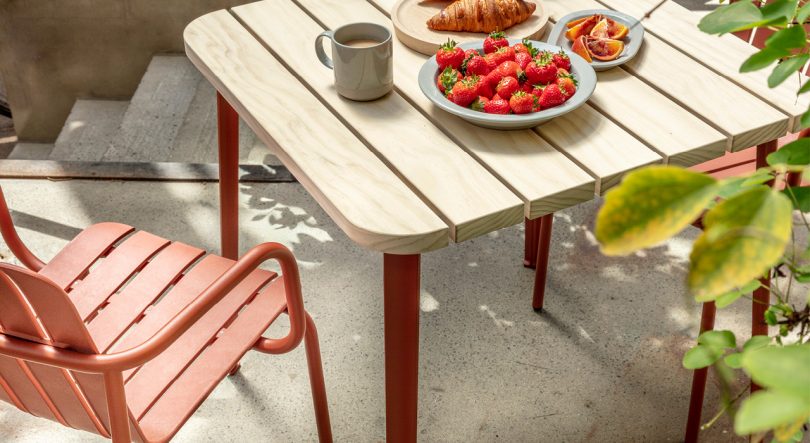 Very Good and Proper, along with AC/AL, created an outdoor chair made using a new bio-composite technology that combines hemp fiber with recycled European plastic.
Form Us With Love and BAUX teamed up to turn textile offcuts into a commercial acoustic solution that's fully compostable at the end of its life. We spoke to Jonas Pettersson to find out more.
Anti collects discarded and broken umbrellas, disassembles them, then upcycles them to create desk and table lamps. One man's broken umbrella is another's treasure!
Mon Terra, founded by Tamara Efrat and Yuval Dishon, turns agricultural plastic waste into furniture and accessories for your home. The ecologically committed venture specifically addresses plastic waste produced by the agricultural industry.
Disharee Mathur is an interdisciplinary designer whose NewBlue project reimagines damaged sanitary ware into vases and accessories as a conversation between a traditional pottery craft, material science, and design.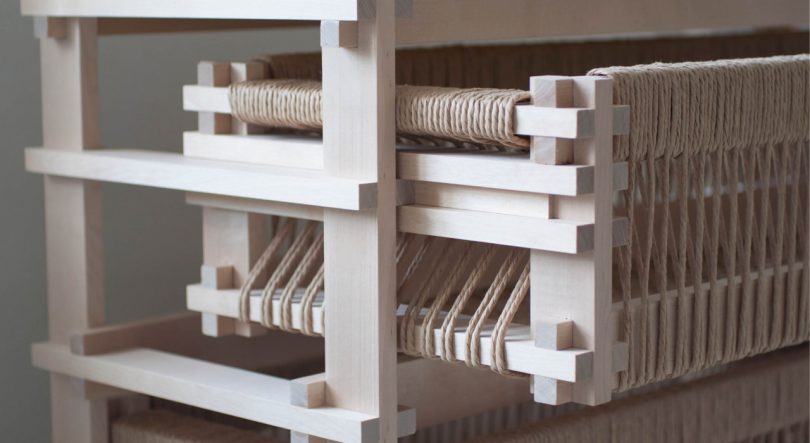 Martin Thübeck designed the two-piece Betula Collection with a frame made from identical pieces of reclaimed wood, connected by a single joint – both pieces in the collection have been designed for disassembly.
bFRIENDS, by Bene and Pearson Lloyd, is a collection of fun, 3D-printed desktop accessories made from discarded food packaging. Pen pots, trays, and a smart phone stand, are all 3D-printed from 100% recycled PLA.