Milan-based designer Libero Rutilo, of DesignLibero, has found a way to give PET bottles a second chance at life. Combining 3D printing technology with upcycling, Libero Rutilo created a series of vases that are only made up of the external shell. That way, your half liter bottles can slip inside to hold the water.
Once you slide the empty bottle in, you screw it into the shell like a cap to make it more secure. The 3D printed structure immediately takes a boring bottle and turns it into a vase.
The collection features four designs, each of which is a mesh-like pattern.
iSinuous has a wavy pattern made up of fluid curves.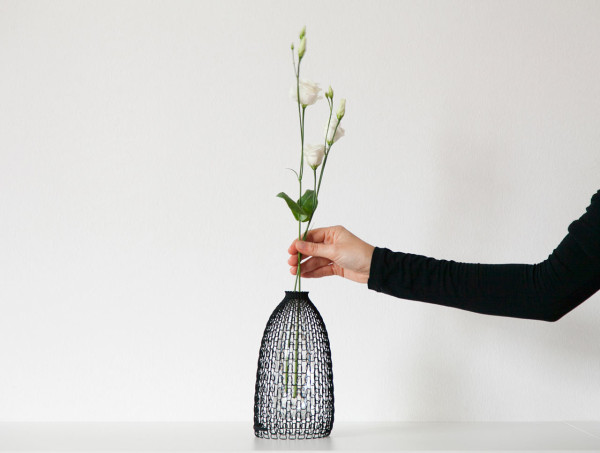 iKnitted speaks for itself with its knitted pattern.
iLace has a crochet-like pattern giving it a classic look.
iSpider is the most organic with a biomorphic pattern.
Photos by Claudio Morelli.