4/20 Flower Power: The Colorful Design of Cannabis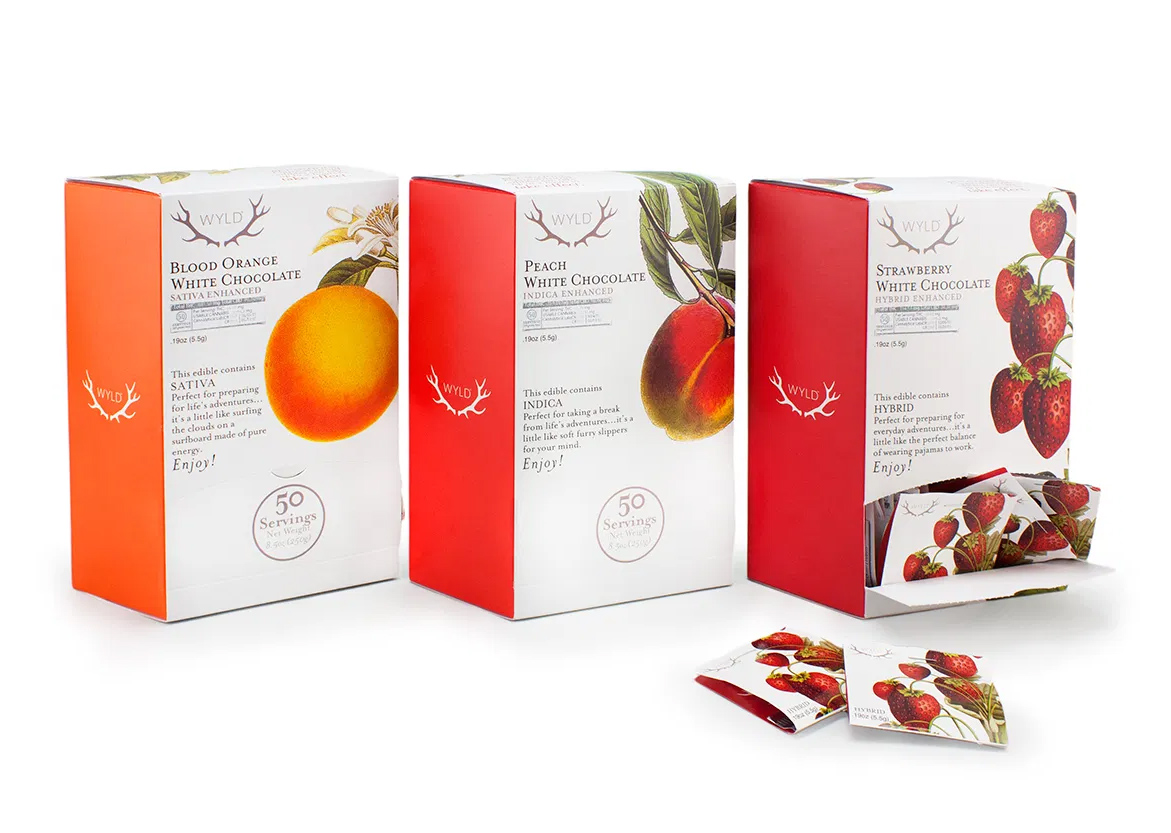 4/20 Flower Power: The Colorful Design of Cannabis
1/13 Photos
2/13 Photos
3/13 Photos
4/13 Photos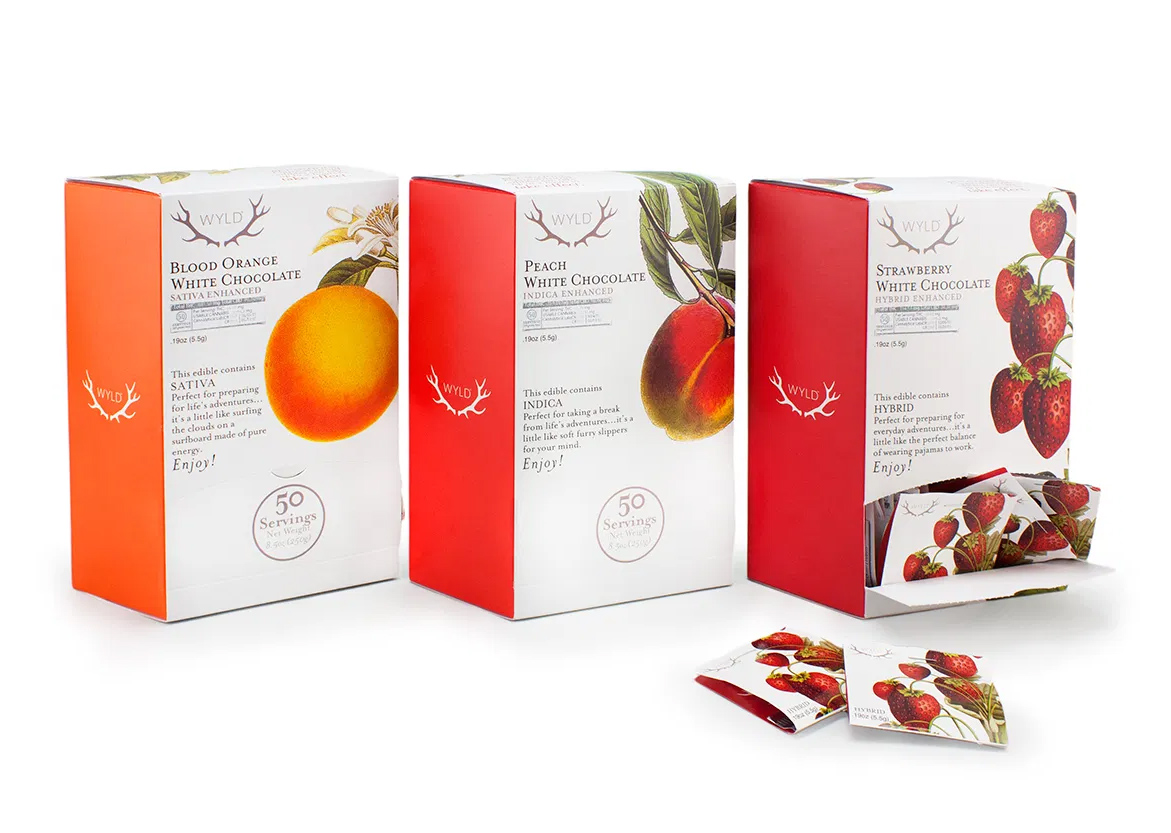 5/13 Photos
6/13 Photos
7/13 Photos
8/13 Photos
9/13 Photos
10/13 Photos
11/13 Photos
12/13 Photos
13/13 Photos
You don't have to belong to the wake 'n bake demographic to notice there's a new generation of cannabis companies adeptly integrating contemporary design as part of their branding efforts. This movement is especially visible via social media, where brands have established large followings without the need of mainstream advertising. For that purpose, the cannabis industry has quickly adopted and adapted graphic design, packaging, industrial design, retail design and even fashion to redefine contemporary cannabis culture as something aspirational and recreational, something less habitual and more of a luxurious treat. So today on 4/20 we spotlight several of our favorite cannabis brands who've made high design as big of a part of their vibe as the high lifestyle they promote.
Laundry Day
Hard candy colored pipes and "non-ergonomic" graphical lighters are all part of the Laundry Day vibe, but our current favorite from this Victoria, British Columbia-based company's catalog are their trio of lifestyle accessories – the Bauble, Cloud (shown above) and Puff candles – designed to light and lighten up the mood during and between sessions.
Stone Road
A high-end cannabis brand based in Los Angeles focusing upon the earthy-organic vibes of dreamy and wistful summer days in Southern California, Stone Road's pre-rolls and newly released pouches are attractively embellished with a golden cursive logo and photography of flora that seems to promise better daze.
Serra
While the stigma associated with cannabis is fading fast, users still tend to appreciate a discrete place to keep their goods safely stashed away from view (or scent). Serra's catalog of multi-purpose stash boxes are the epitome of minimalist modern simplicity. If Marie Kondo lights up, we'd imagine she might keep her stash in boxes like these.
Sundae School
New York-based Sundae School calls itself a "boutique smokewear brand", one that once even took over Barney's storefront window well before NYC jumped onto the legalization wave. Sundae School has gone onto expand their efforts into a fashion line, promoting AAPI-awareness, and introducing ridiculously tasty Asian flavor-inspired edibles like Sour Yuzu, Milktea Sundae and Lychee Dragon.
Superette
Two words describe this brand's take on cannabis branding: fluorescent and fun. The Ontario-based brand's retail locations capture the look and feel of a Nickelodeon show set, an aesthetic mirrored in their selection of wares, including merch, apparel and their own house brand hemp rolling papers.
Besito
This Los Angeles cannabis brand's elegant golden hexagonal vape quickly became the coveted accessory amongst those who enjoyed low dose recreational use years ago. Today Creative Director Ely Kim continues to evolve the brand with a collection of socially inclusive branded merchandise, alongside humorous wink-wink accessories that all ties together their woke+smoke experience.
Canndescent
Canndescent perfectly represents another segment of the evolving industry, one focusing upon wellness paired with tastefully sedate packaging and branding that could easily blend in alongside luxury cosmetic and skincare brands.
Prismatic Plants
By now you've probably heard all about the numerous benefits of certain cannabinoids – the active constituent compounds derived from hemp/cannabis that can be enjoyed to enhance mood or welcome rest, sans any of the heady hallucinogenic effects typically associated with cannabis. Prismatic Plants specializes in THC-free tinctures, with day and night formulas ironically branded with some of trippiest looking packaging.
Debbie Carlos Studio Smokewares
Ceramicist Debbie Carlos has got us twisted over her delightful expressions of clay turned into speckled two-tone pieces of smokeware (we hope she collaborates one day with another favorite high-minded ceramicist). These pipes look equally attractive while loaded up or displayed on a table or mantle, the cannabis culture equivalent of a Heath Ceramics earthenware piece.
Wyld
Even before sampling one of Wyld's appetizing Pacific Northwest flavors inspired cannabis-enhanced gummies (huckleberry, marionberry and pomegranate are all especially fragrant and flavorful), the brand's folded polygonal packaging and fruit emblazoned boxes designed by Lucid Design left a favorable impression.
Leune
We've lauded Leune before for their "pleasant pastiche of desert hues and dots graphic design", a brand founded by Nidhi Lucky Handa, one of only a handful of female BIPOC entrepreneurs within the industry. Leune also operates to spotlight inequality and injustices surrounding cannabis, working in partnership with social justice organizations like The Last Prisoner Project, Eaze Momentum and the Floret Coalition.
Pax Labs
This vape hardware brand has become practically synonymous with the cannabis vaping category thanks to the sheer variety of pods compatible with their devices, but also due to their attention to designing sleek and colorful vaping hardware. Their latest Pax Era Life is one of the most discrete and pocketable vaporizers, practically mistakable for a USB memory stick at quick glance.