A 1940s Pink Villa Becomes New Home for Luca Nichetto's Studio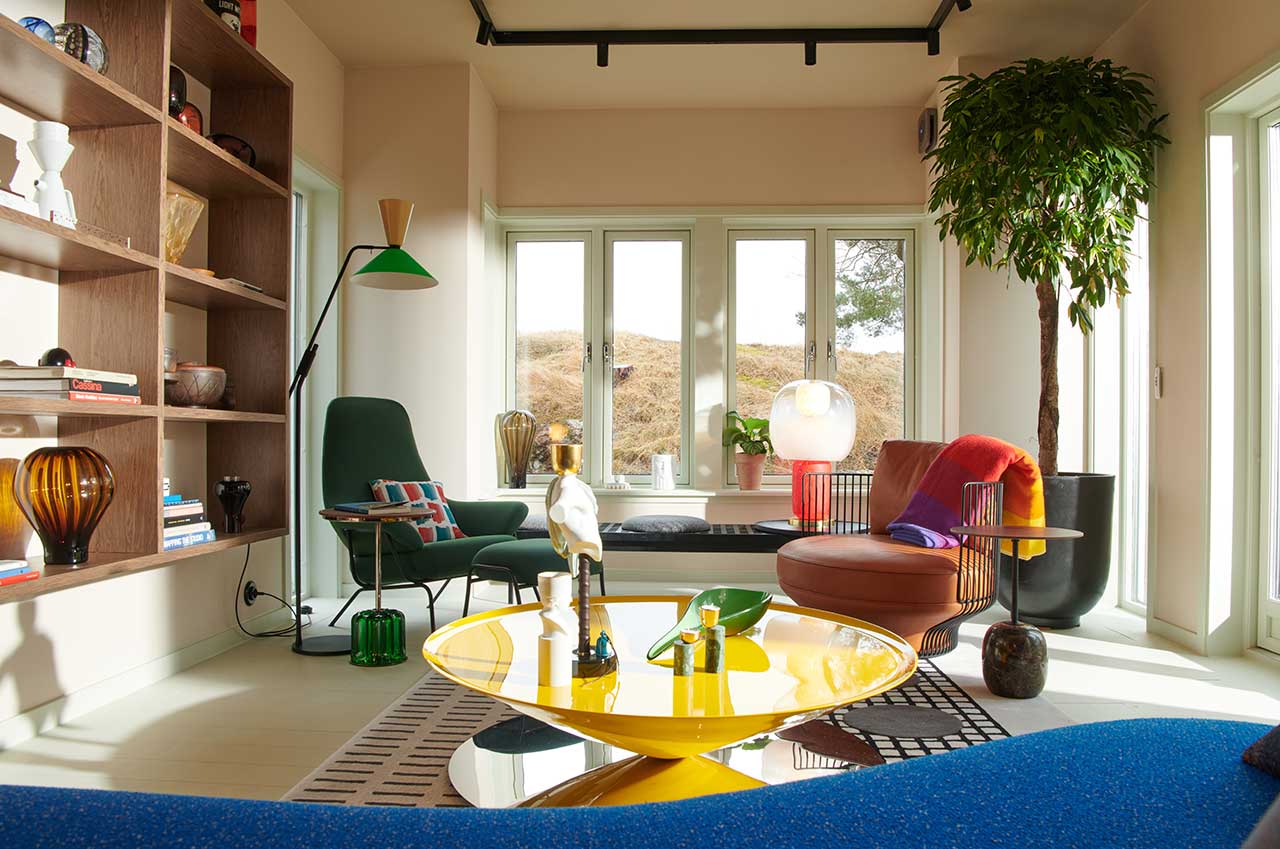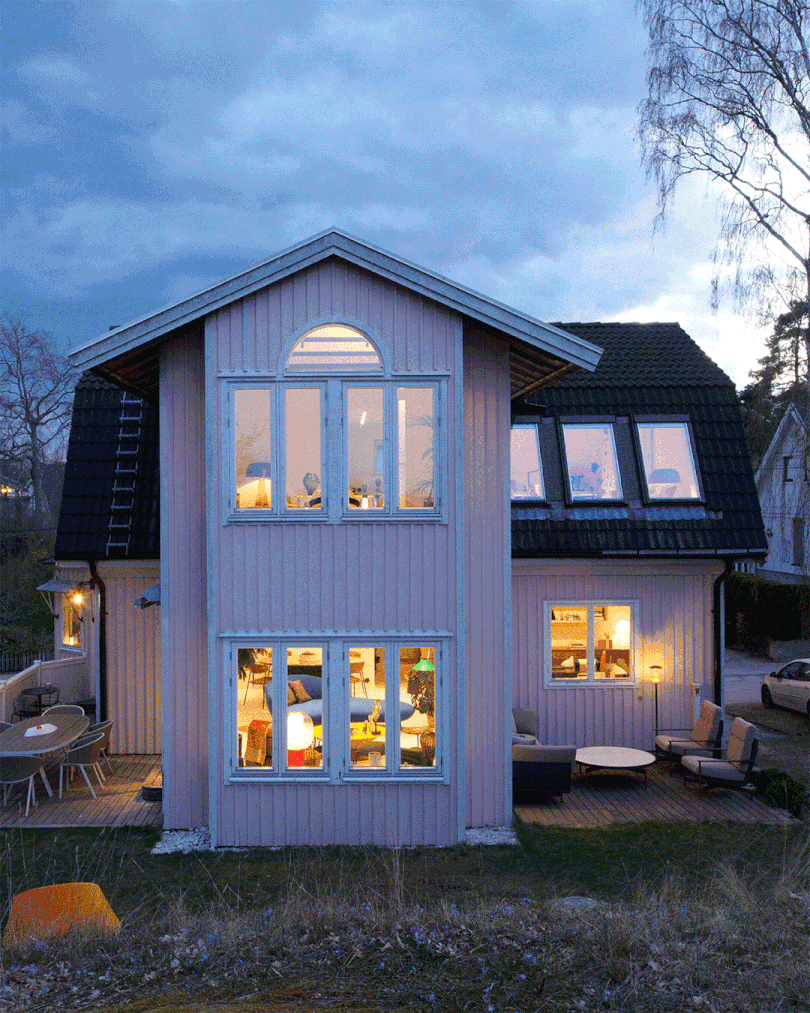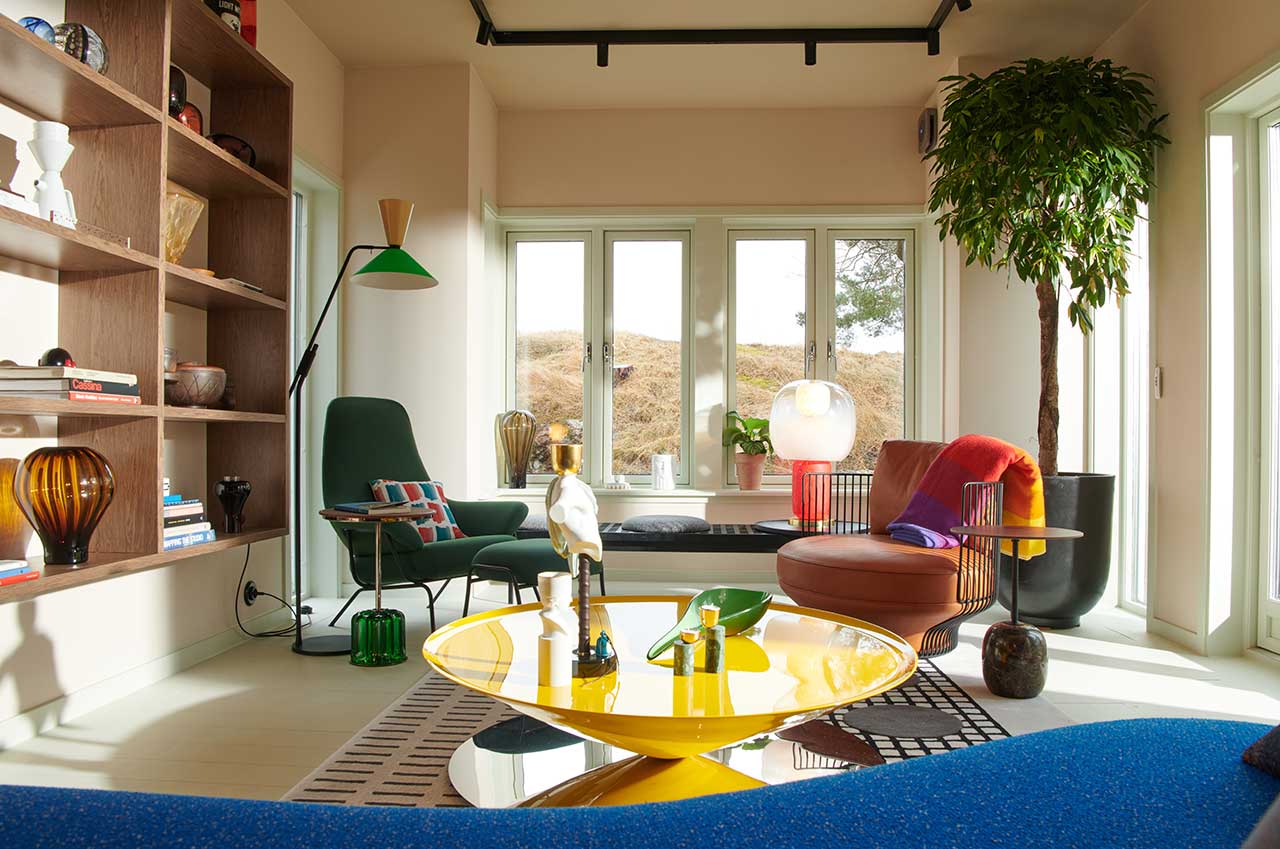 A 1940s Pink Villa Becomes New Home for Luca Nichetto's Studio
1/24 Photos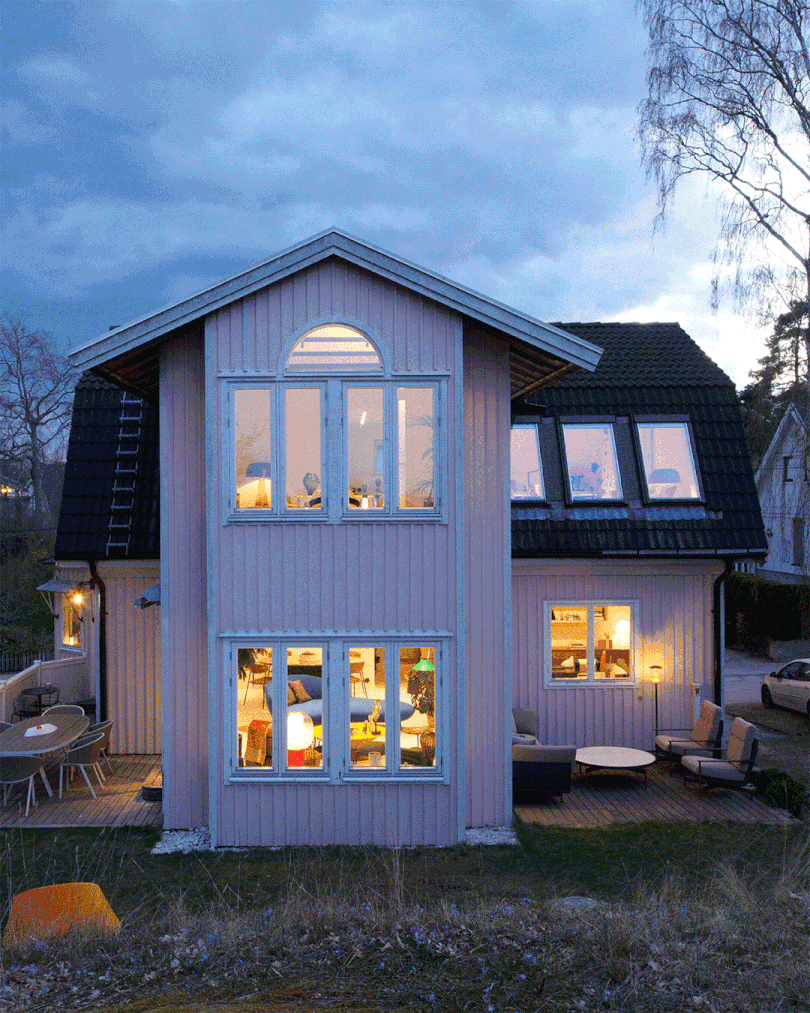 2/24 Photos
3/24 Photos
4/24 Photos
5/24 Photos
6/24 Photos
7/24 Photos
8/24 Photos
9/24 Photos
10/24 Photos
11/24 Photos
12/24 Photos
13/24 Photos
14/24 Photos
15/24 Photos
16/24 Photos
17/24 Photos
18/24 Photos
19/24 Photos
20/24 Photos
21/24 Photos
22/24 Photos
23/24 Photos
24/24 Photos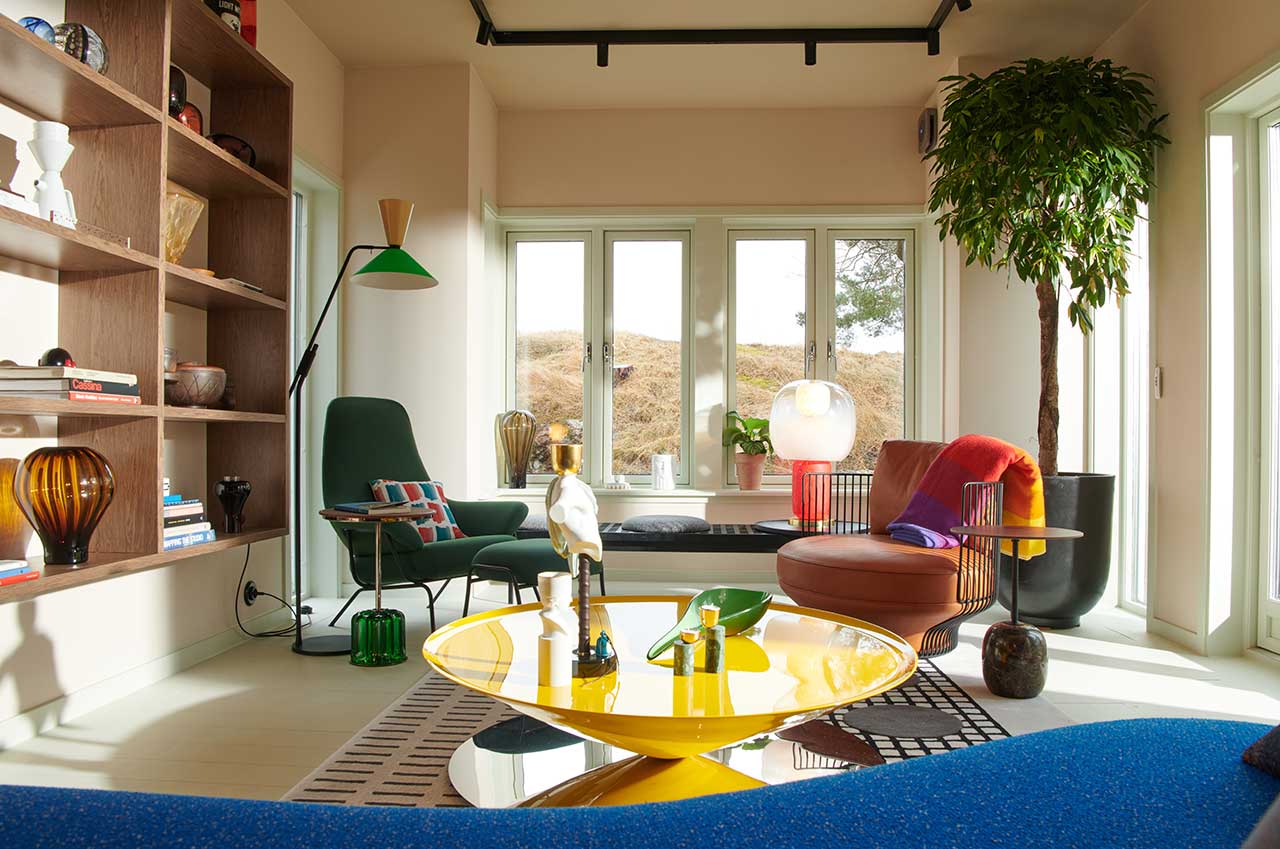 Over the course of a year, designer Luca Nichetto renovated a 1940s pink villa to become his new studio in Stockholm, Sweden. No signs are on display – it looks like a regular house to the average passerby – but the locals now know of it as the Pink Villa. While its pink exterior definitely piques curiosity, it's the interior that really draws you in.
The renovation and refurbishment of the home began in 2021, along with the interior design, which was done in house. From the sofas to the chairs to the lighting to the plant holders, most of the furnishings throughout were designed by Luca himself.
In the living room, the royal blue Arflex Banah sofa pops with two additional chairs and a bold yellow Float table from La Chance.
Downstairs, pale pink walls set the tone and give nod to the home's exterior.
A meeting room resides on the ground floor with black Robo Chairs from Offecct. Colorful pieces of glass are displayed throughout adding more color and visual interest.
Upstairs there is Luca's personal office and additional workspaces for the rest of Nichetto's team, along with more of his designs, including the Mjölk Réunion lamp (above) and the blue/gray Nico armchair from Bernhardt Design (below).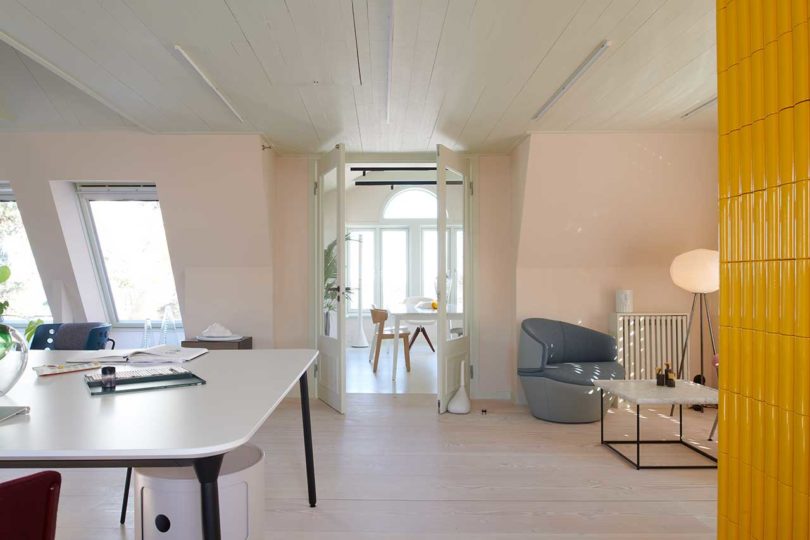 On weekdays, the Pink Villa is used as Nichetto Studio's offices and then on weekends the family uses it as a vacation home in the country. An old garage has transformed into a guest room, named the Chalet, with its own living room, bedroom, and bathroom complete with a Swedish sauna.
The new studio is just a seven minute walk to the water and a green area, Branterna, is just a minute away, making it a peaceful place to work or visit.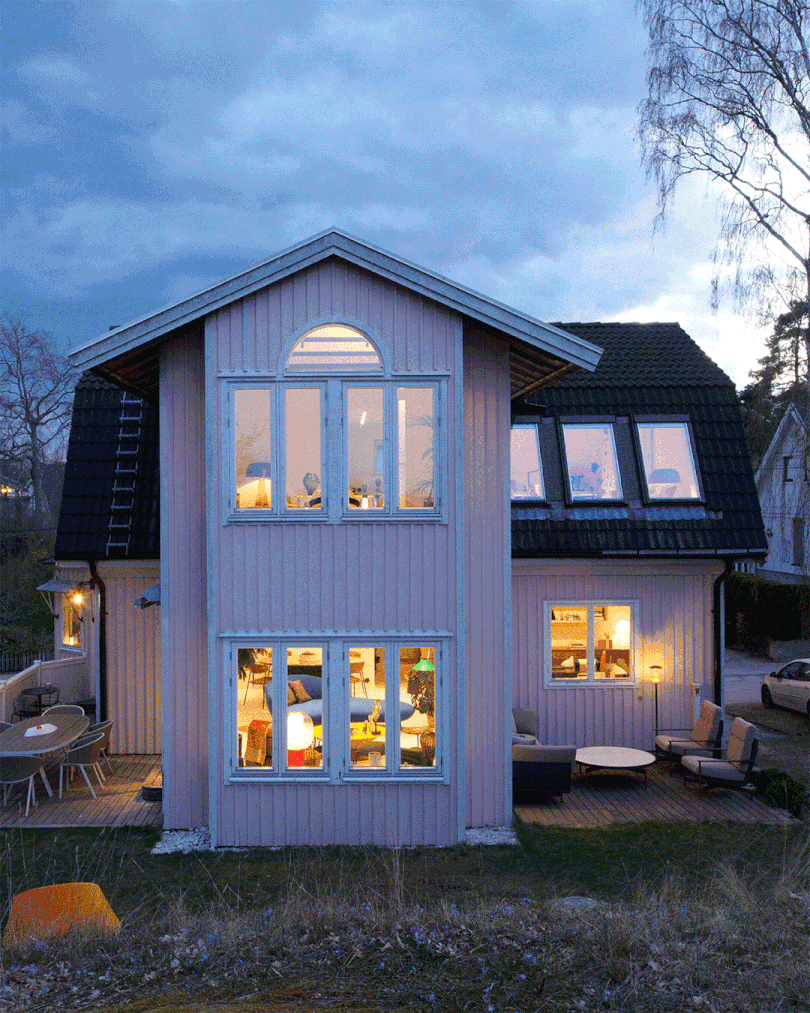 Photos by Max Rommel.