Located in the 11th district of Paris, Urban Cocoon is a 27 square meter studio apartment renovated by Nathalie Eldan Architecture. Two oversized furniture pieces made of birch were designed to add function and storage by maximizing every inch of space. The light wood and simplicity of those pieces adds to the minimalist feel of the space.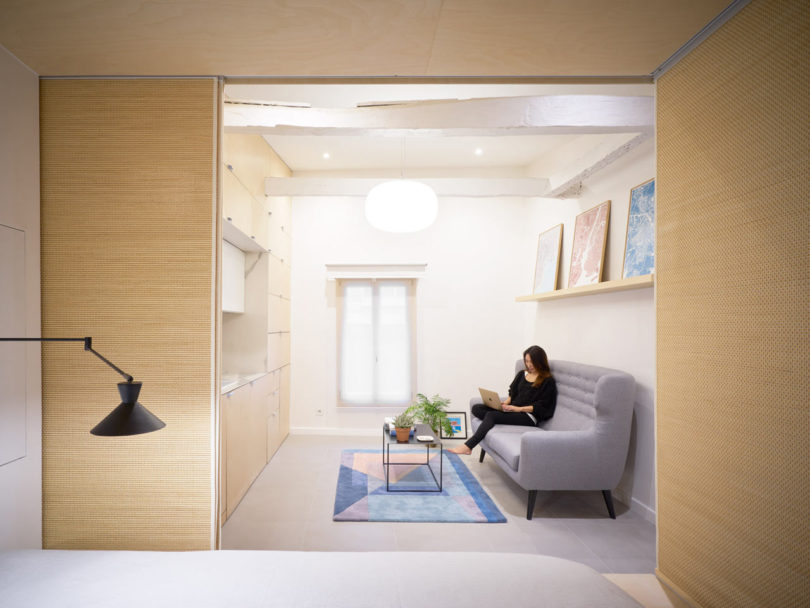 The compact space was outfitted with woven wood screens that slide closed to give the bedroom area some privacy from the seating area and kitchen.
The kitchen has cabinets up to the slanted ceiling and houses the kitchen appliances, laundry, TV, multimedia, and storage. Under the elevated bed, they incorporated additional storage.
The bedroom feels private nestled into the corner even with the screens open. A staircase in the other corner leads downstairs to the entrance and bathroom.
A narrow steel staircase leads the way downstairs.
The second birch unit is downstairs and acts as a continuation of the steel staircase, while storing shoes and disguising the water tank.
Photos © David Foessel.