Interior designer Galya Ben Asher worked alongside Studio 6B's Amir Navon, Moran Adir, and Michal Gutman as part of their designers' mentor program, completing this 72 square meter apartment in the center of Tel Aviv, Israel. The apartment is in an historic building from the 1940s that was renovated in 2009 and now was the time to give the actual apartment its own update.
The apartment is owned by a young couple with two children who left the city eight years ago for more space to raise their family. The apartment is a place they escape to when they're craving time in an urban environment. The owners longed for a modern, sophisticated retreat that was also easy to maintain.
Windows flood the interior with natural light and air, helping give the feel of much larger space.
Overall, they gave the interior a monochromatic color palette of black and white, with the occasional accent color thrown in. The kitchen became a bold, smoky blue, which ties into the artwork over the sofa.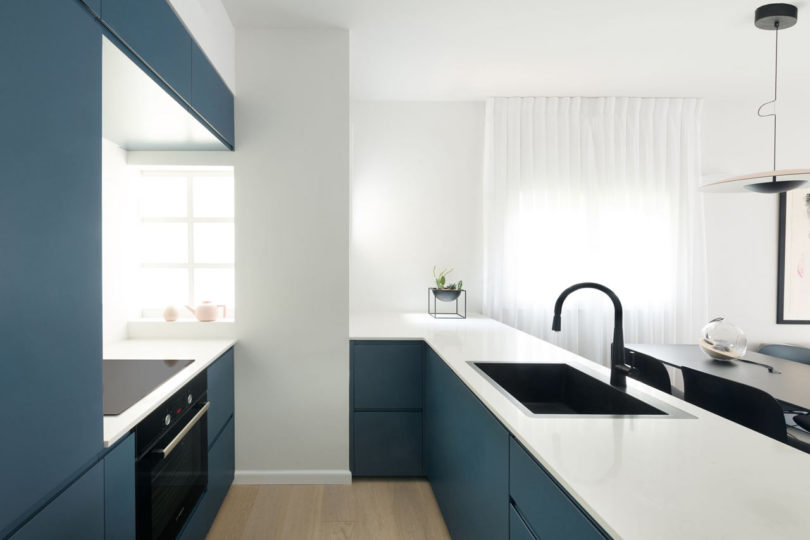 The master bedroom is separated from the living area by a large glass window with curtains that close for added privacy. The glass keeps the sight lines open while letting light pass through. The frame also adds additional seating in the living room.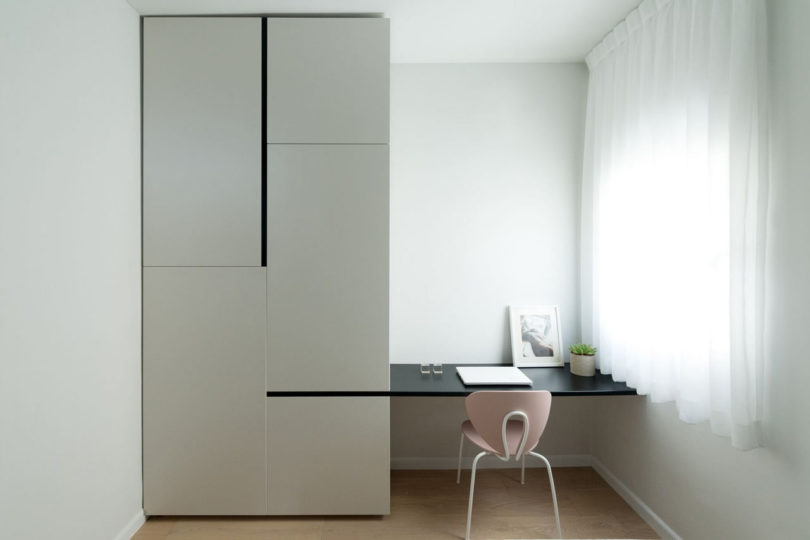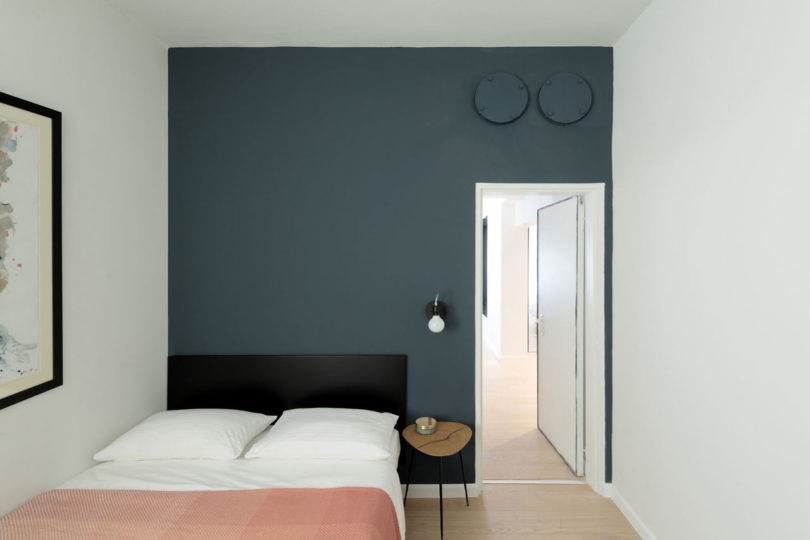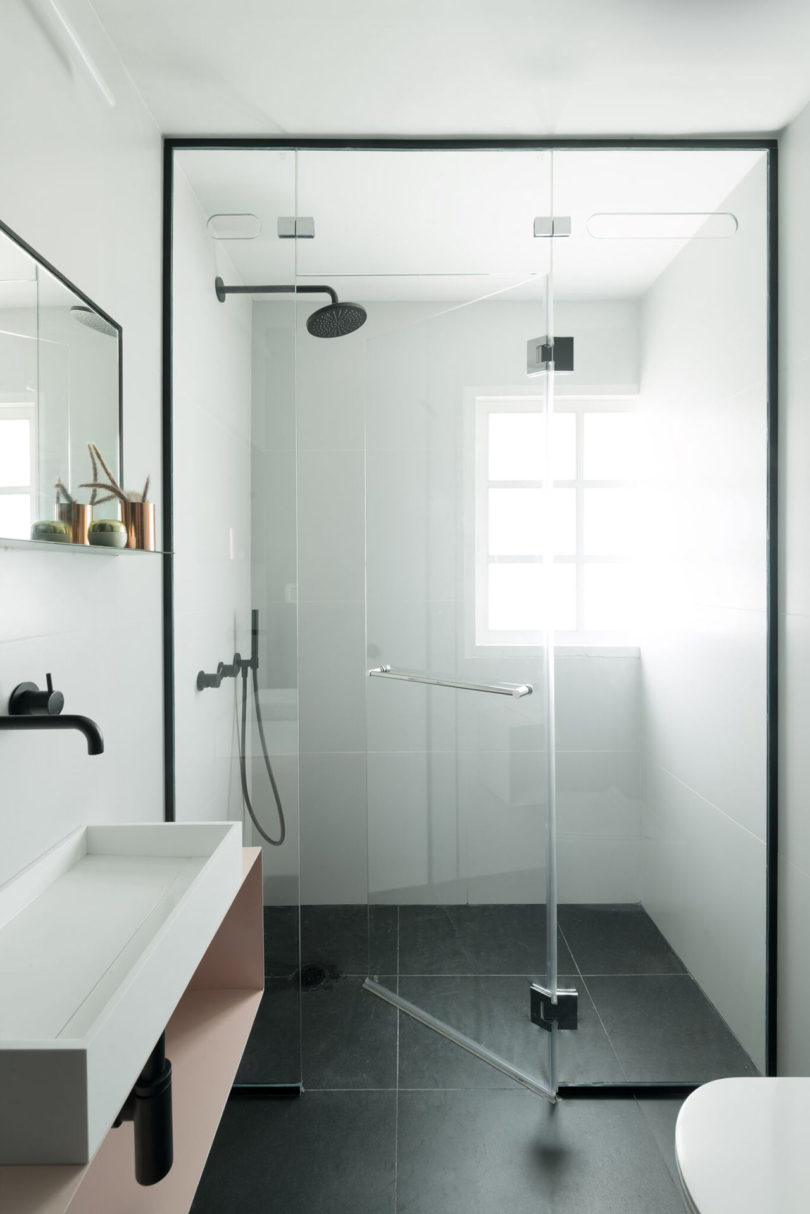 For more information, Galya Ben Asher can be reached via email at [email protected].
Photos by Gideon Levin.