A Bangkok Home With a Bold, White Facade + Minimalist, Cozy Interior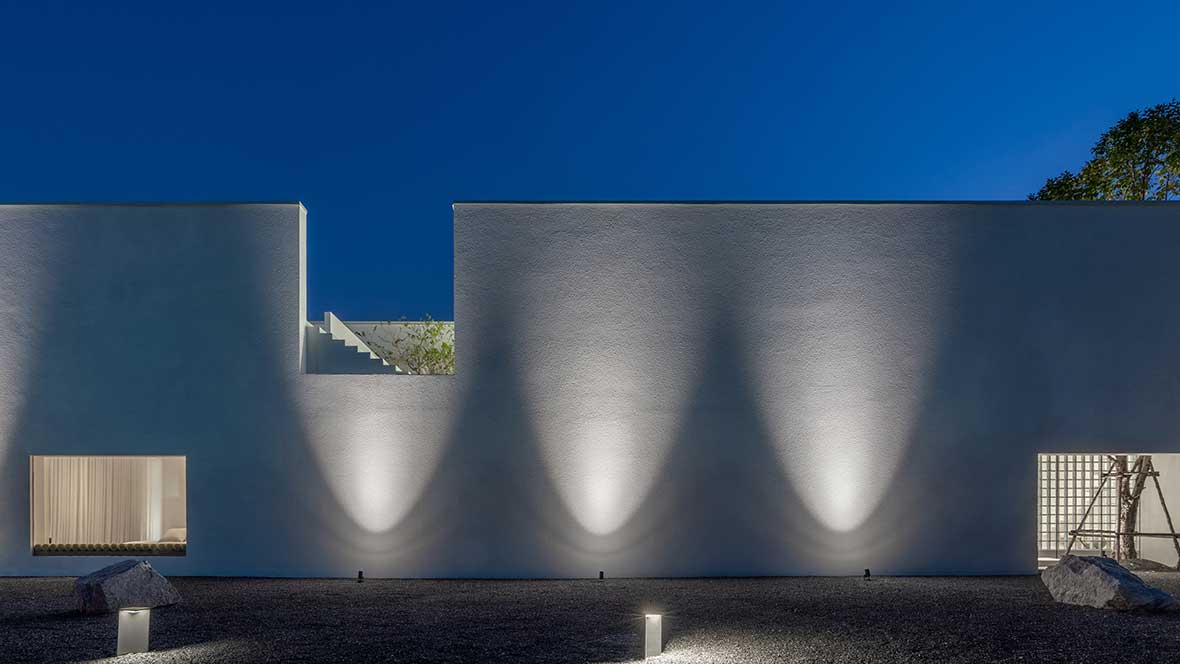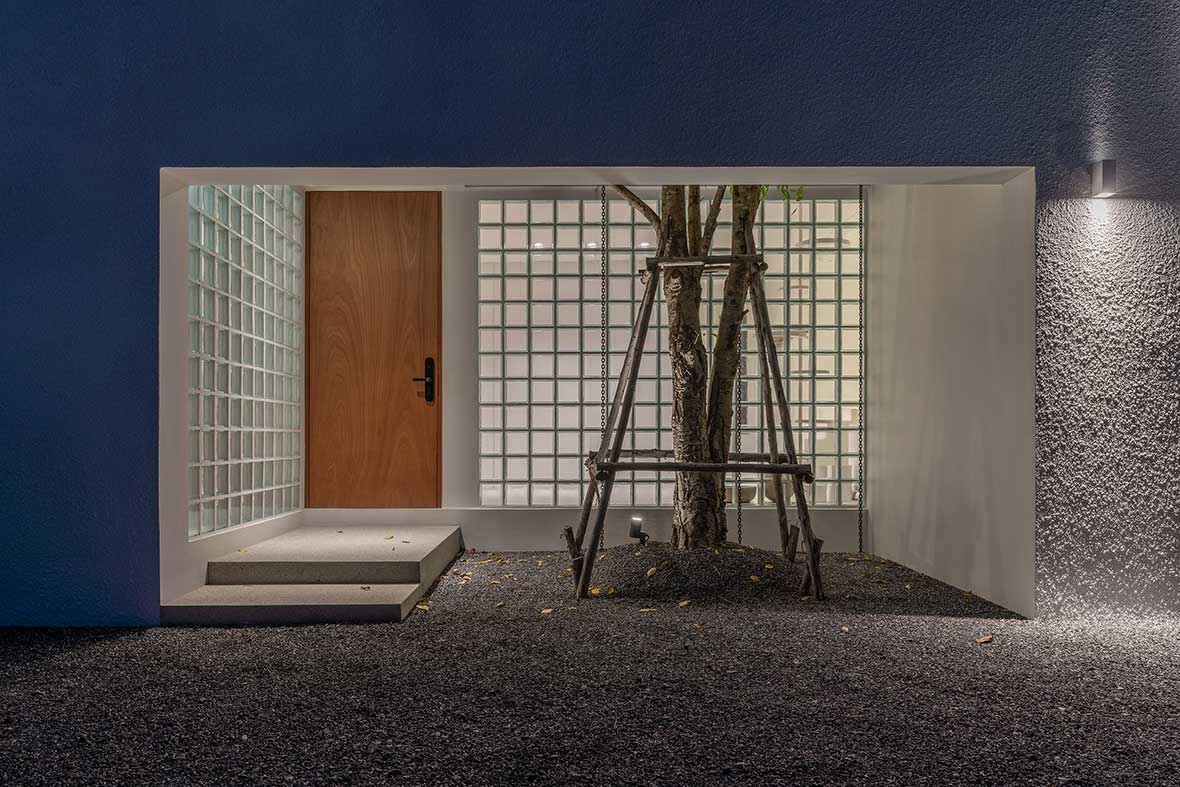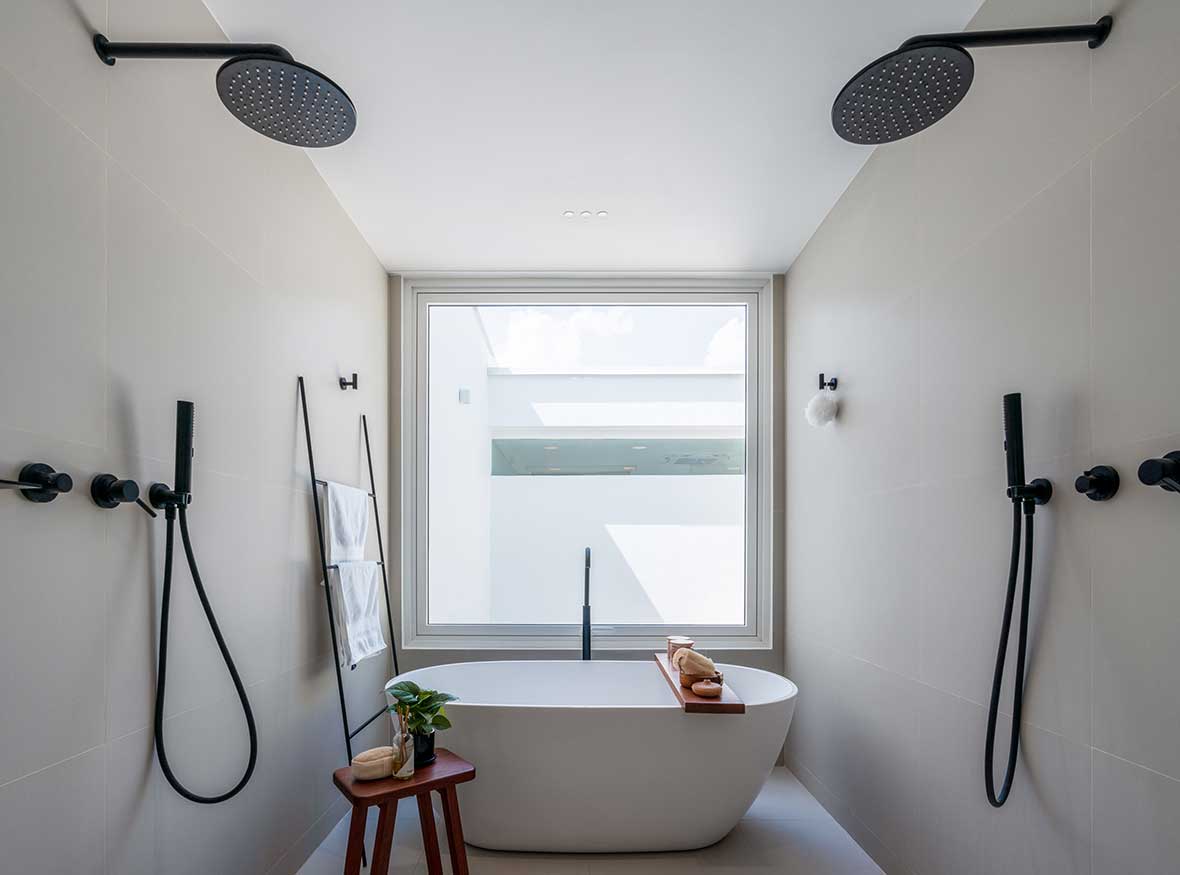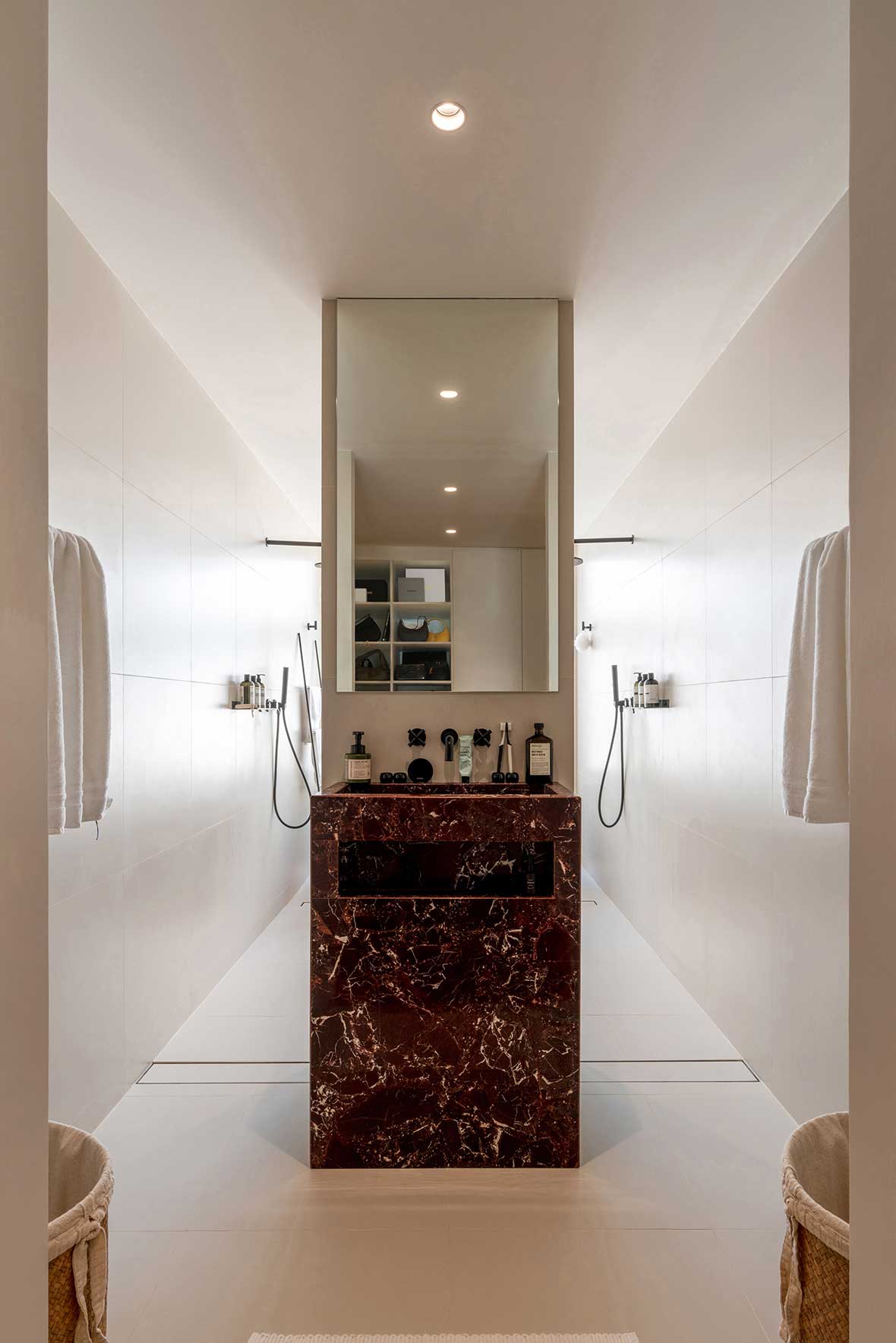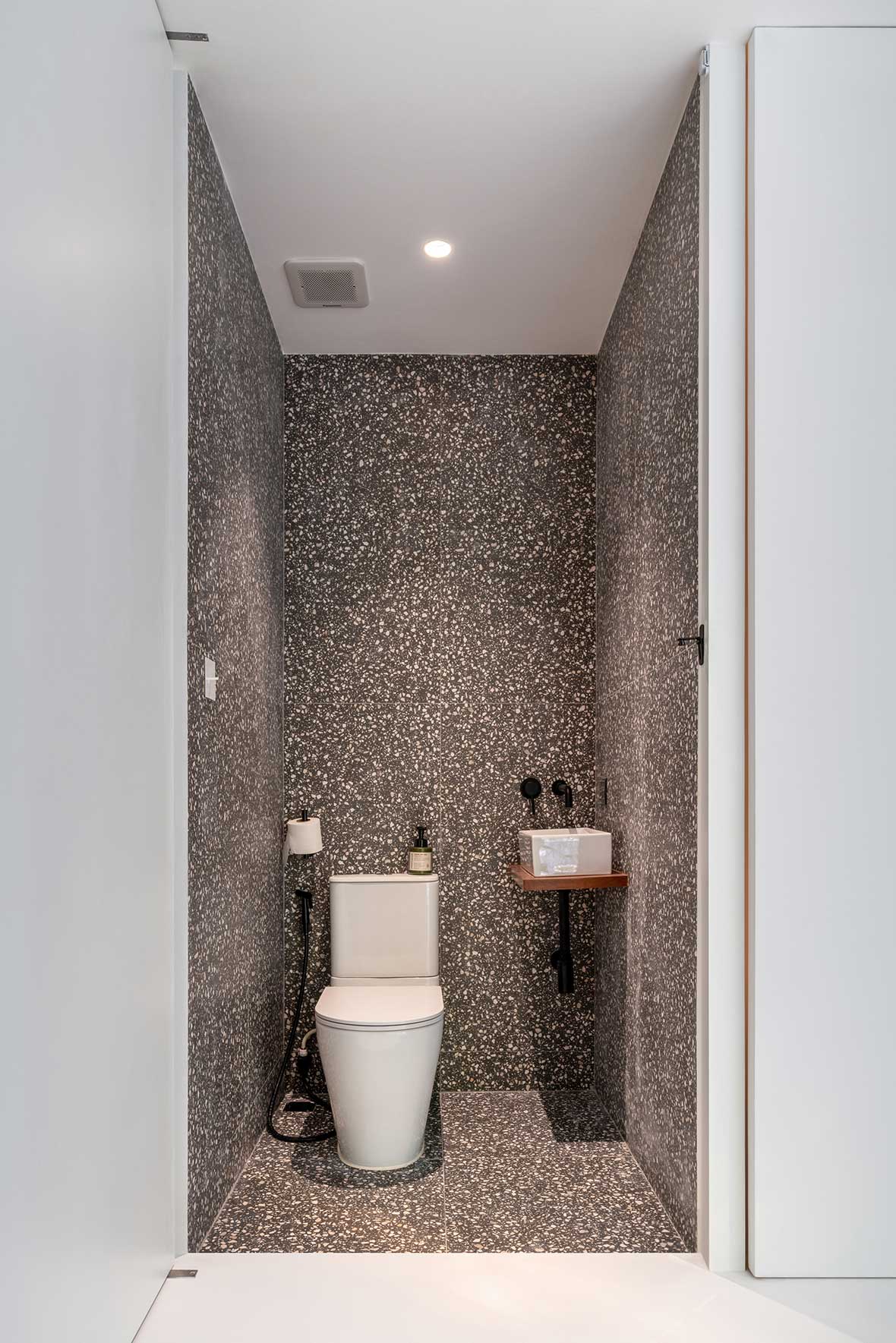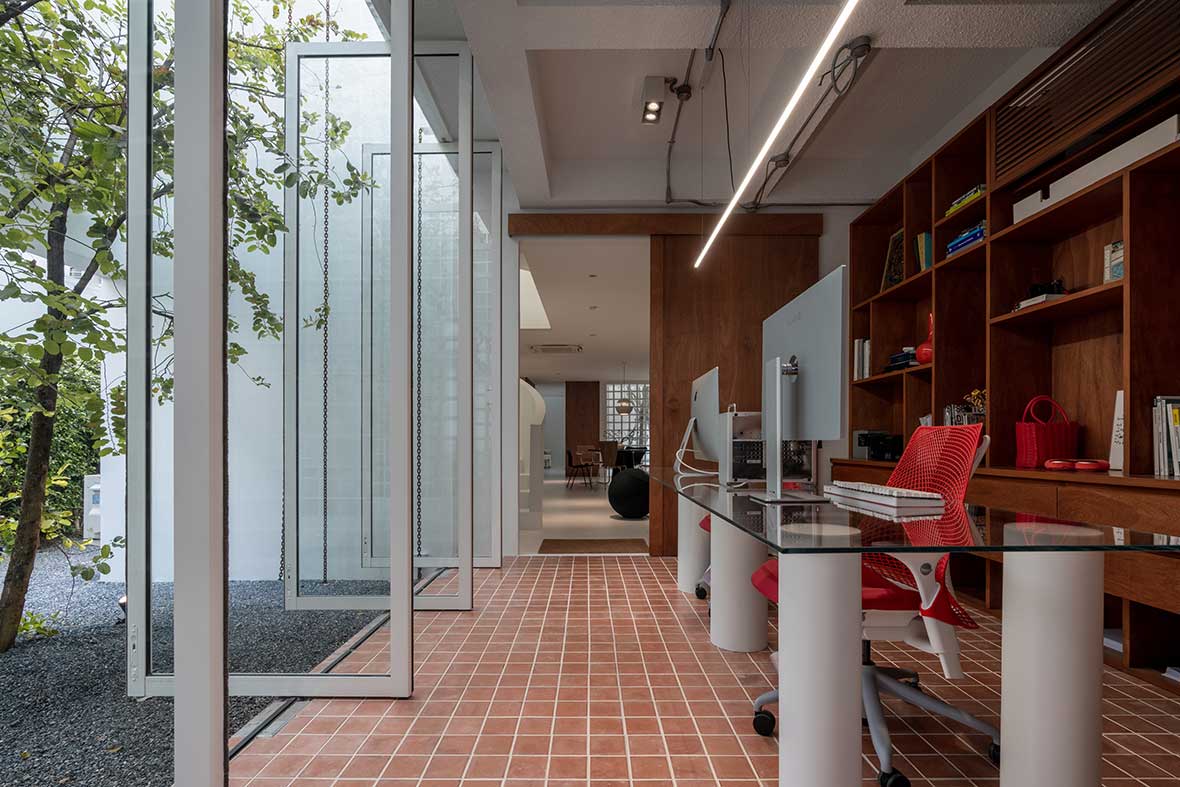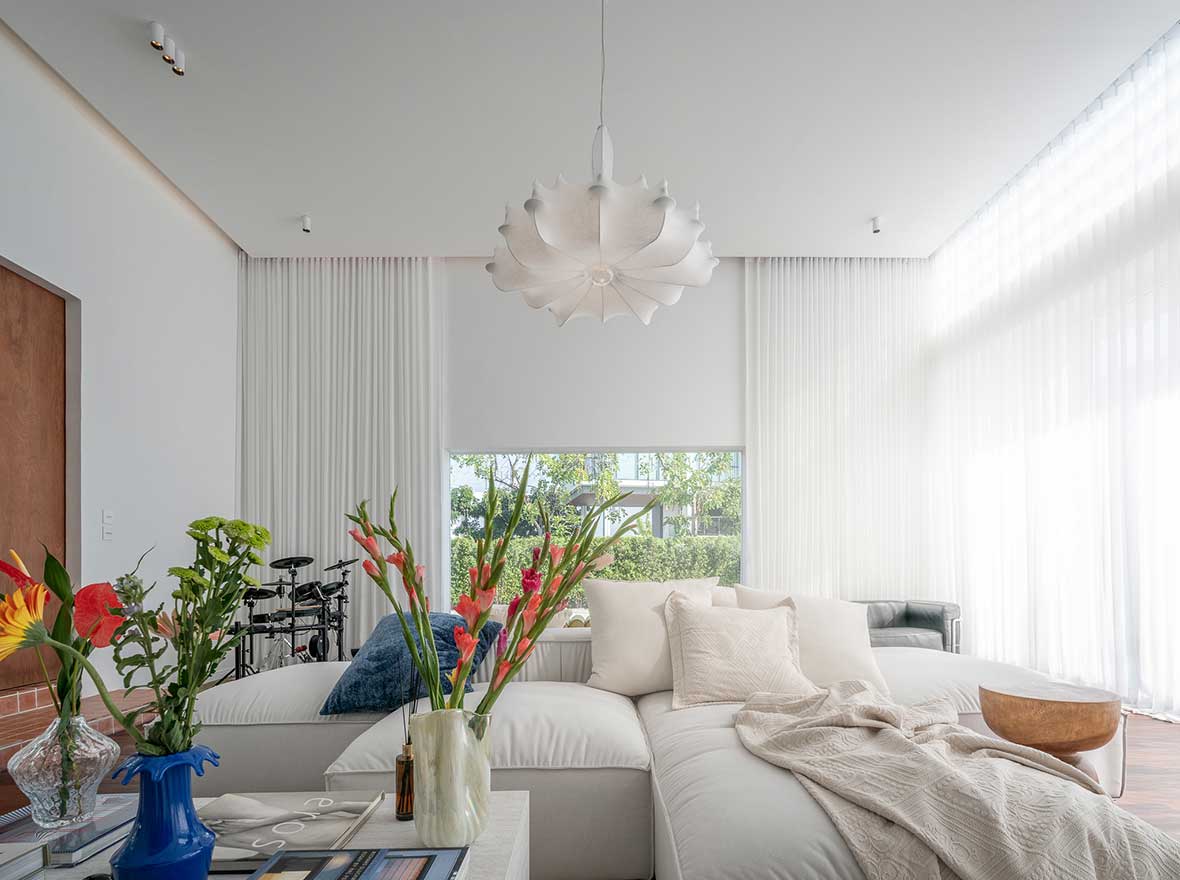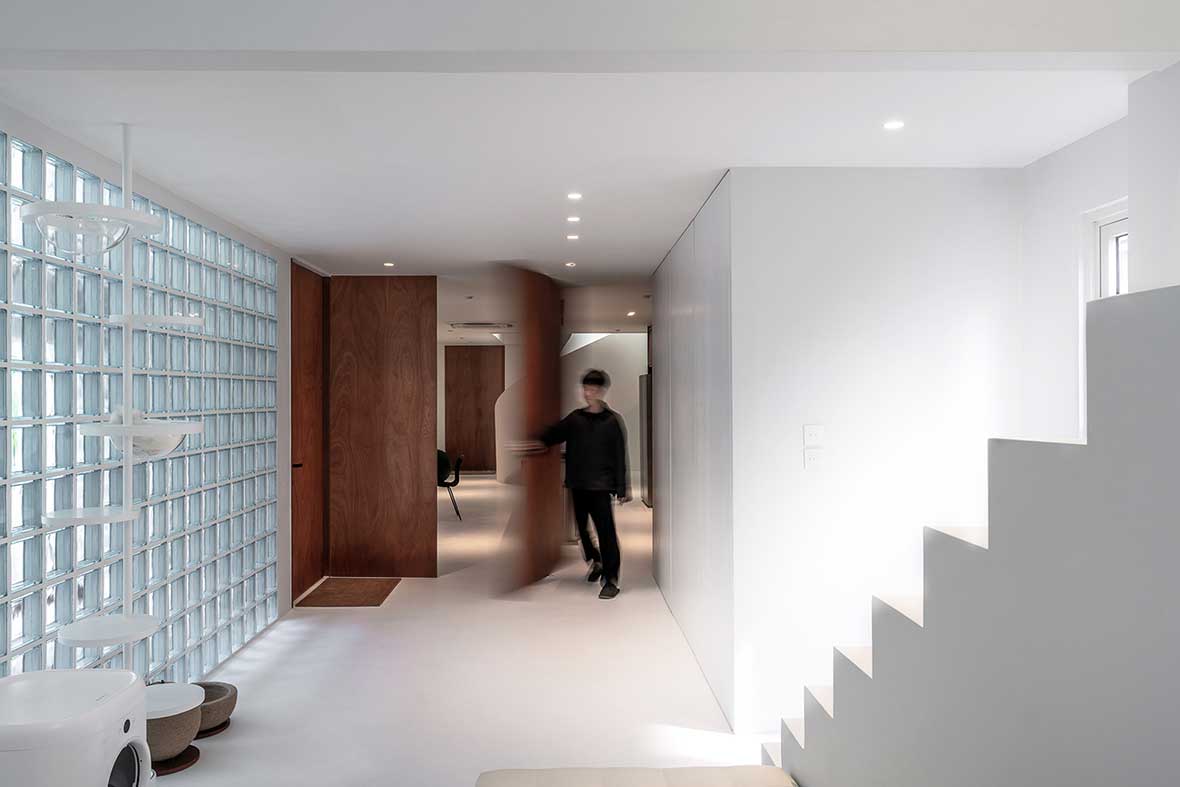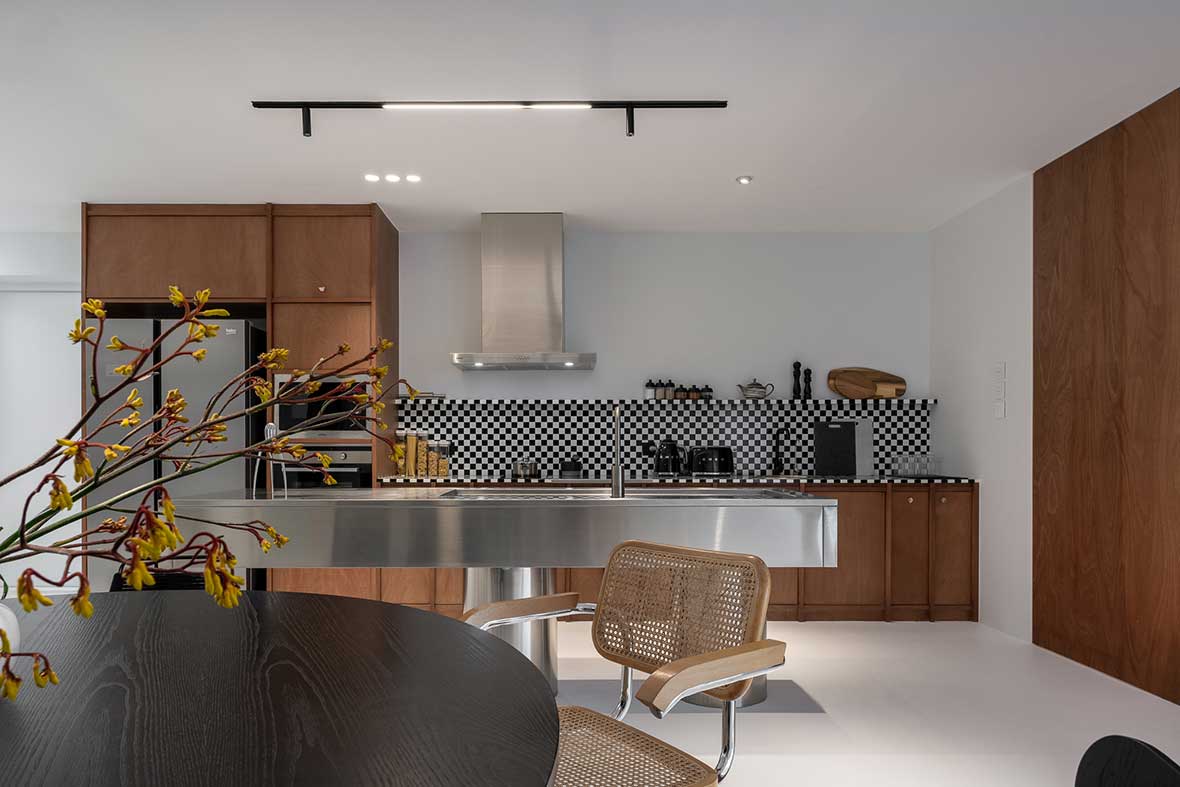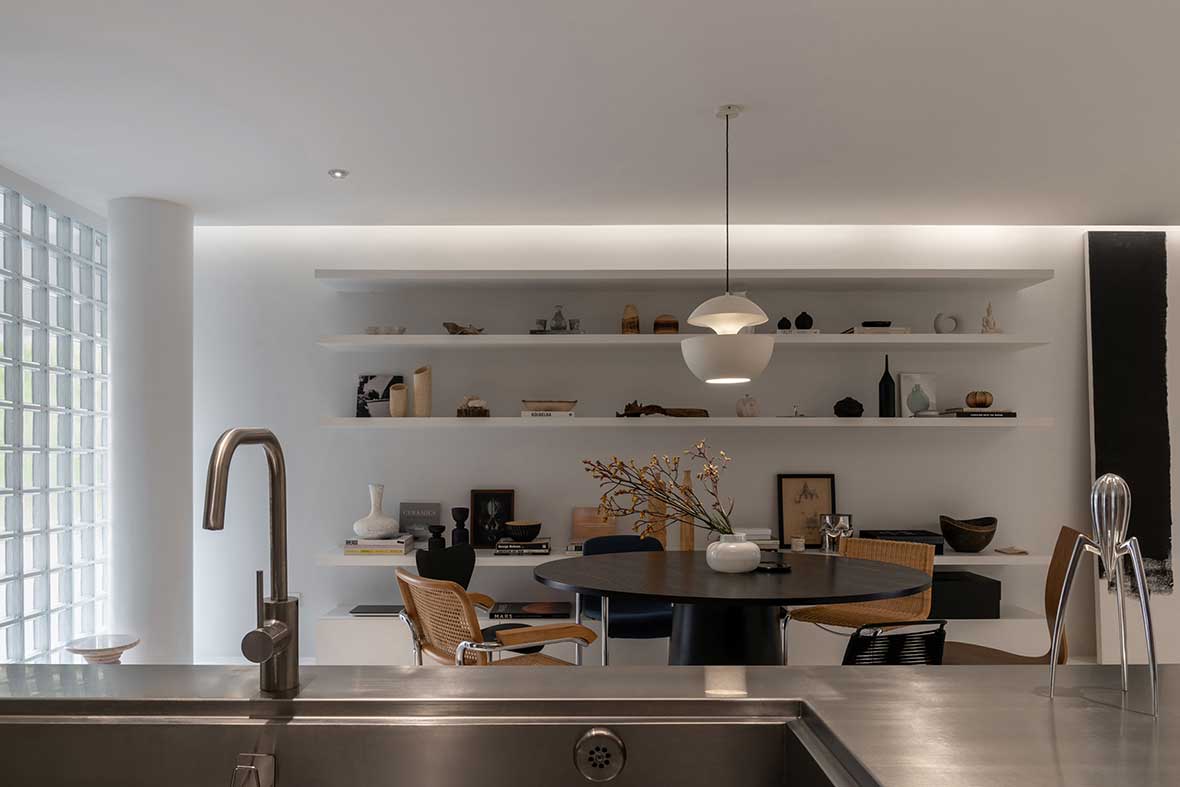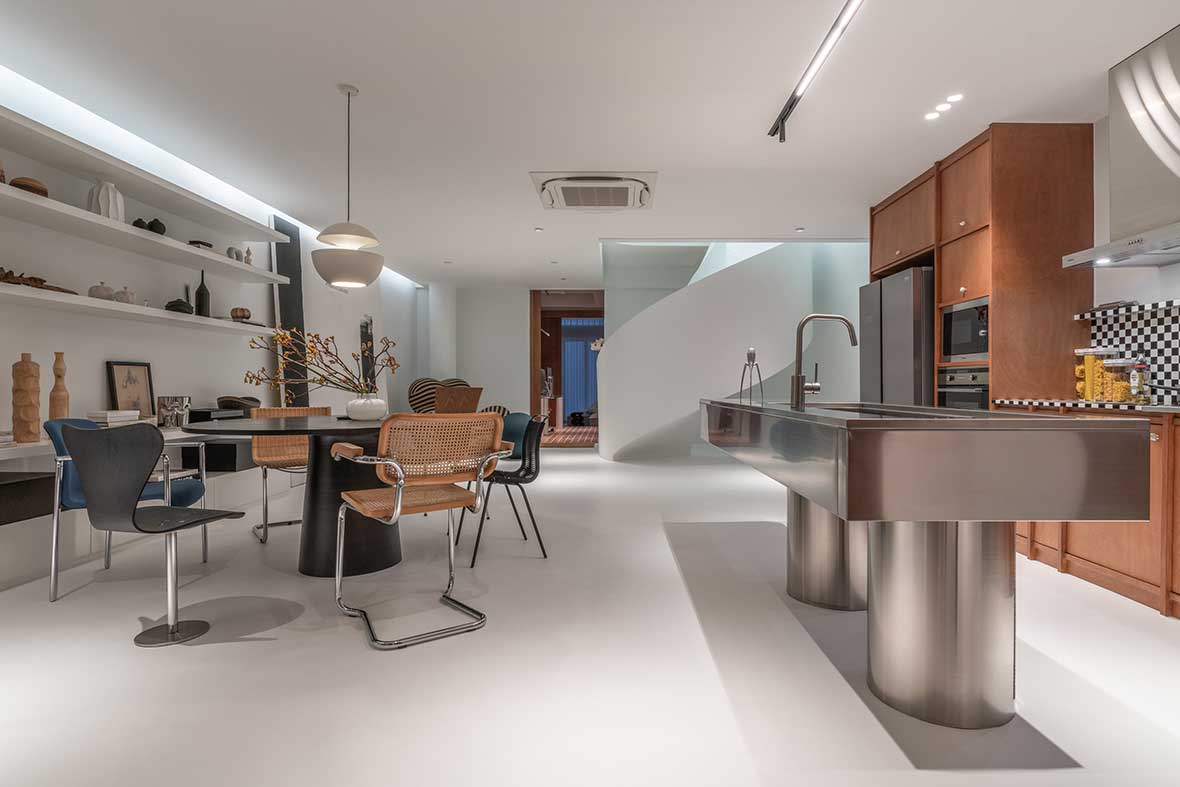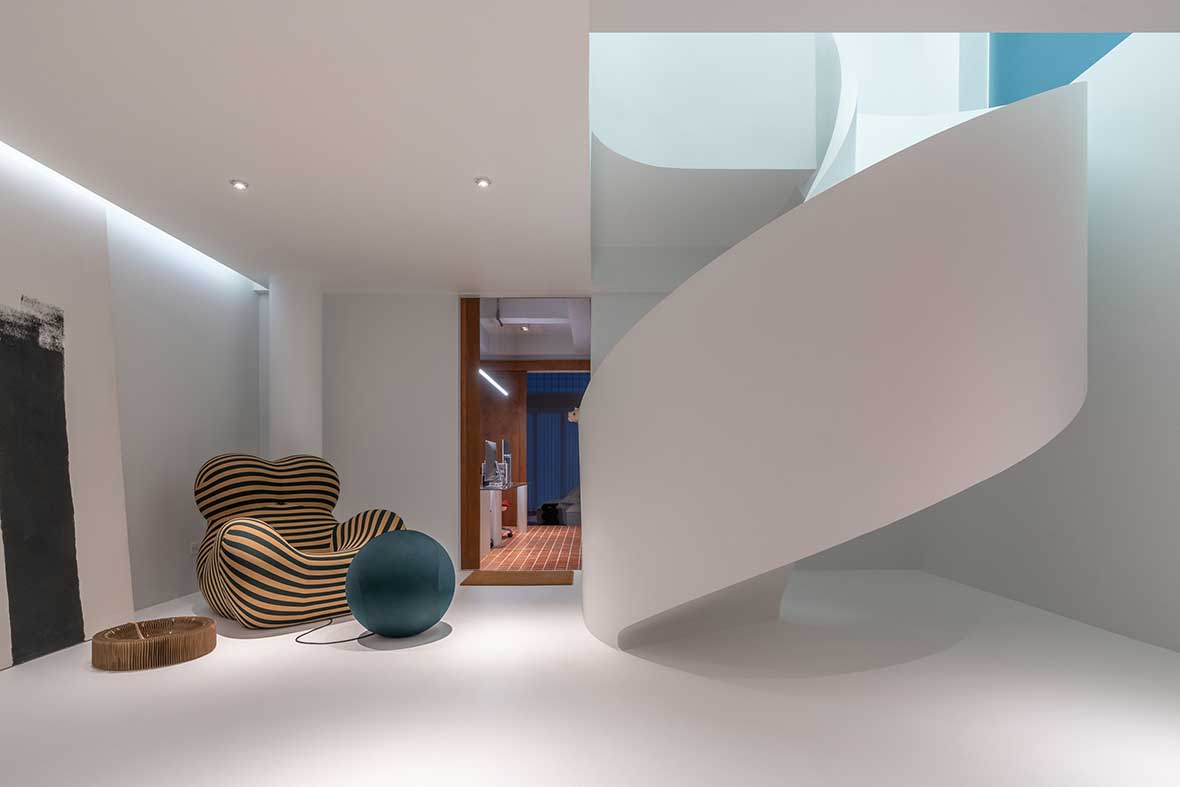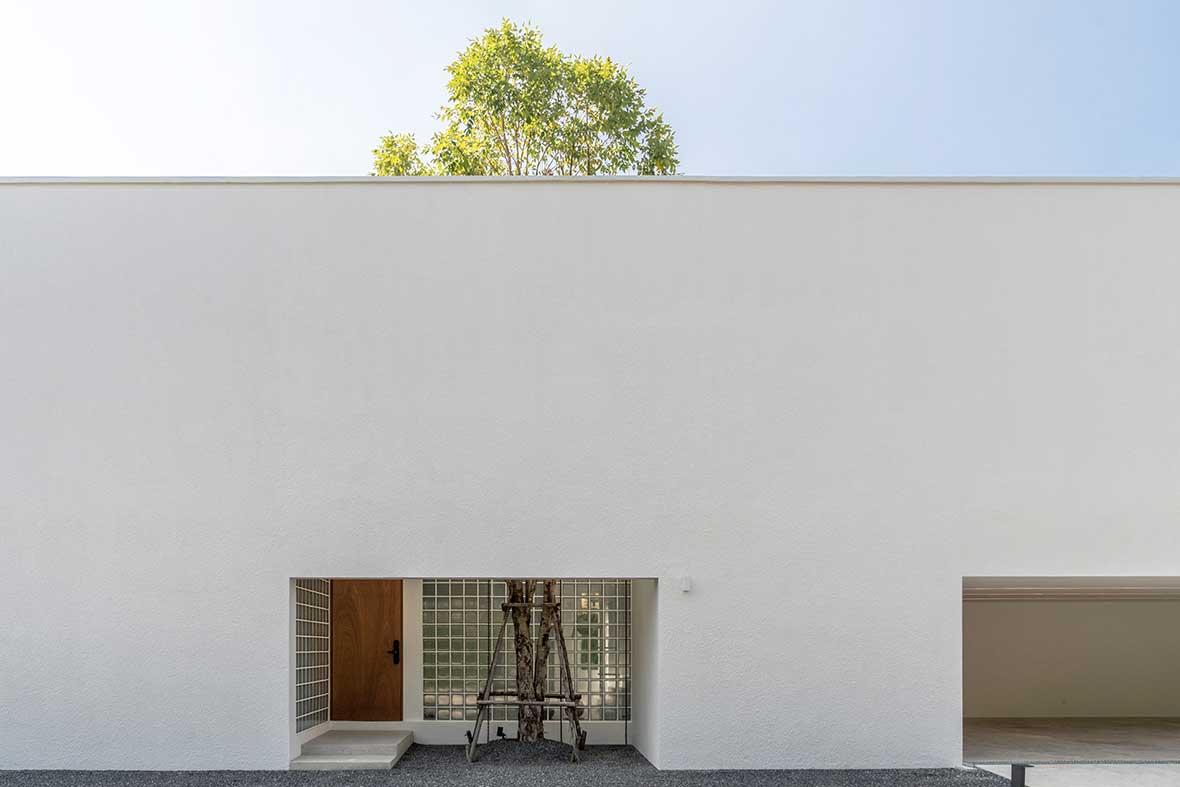 A Bangkok Home With a Bold, White Facade + Minimalist, Cozy Interior
1/32 Photos
2/32 Photos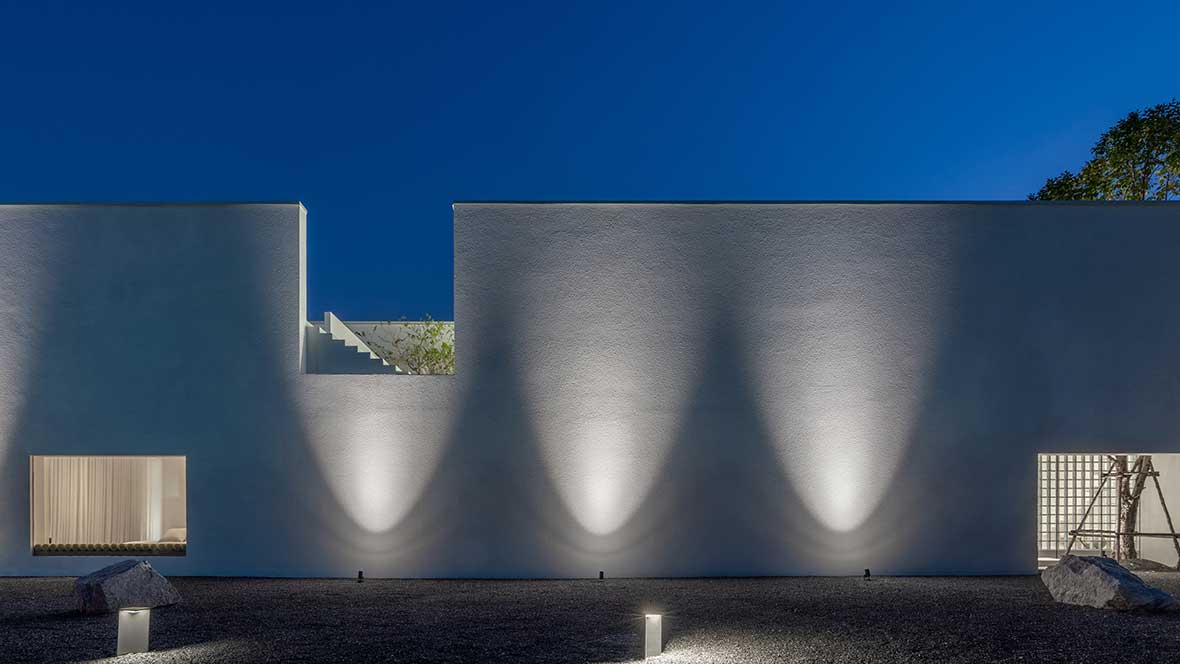 3/32 Photos
4/32 Photos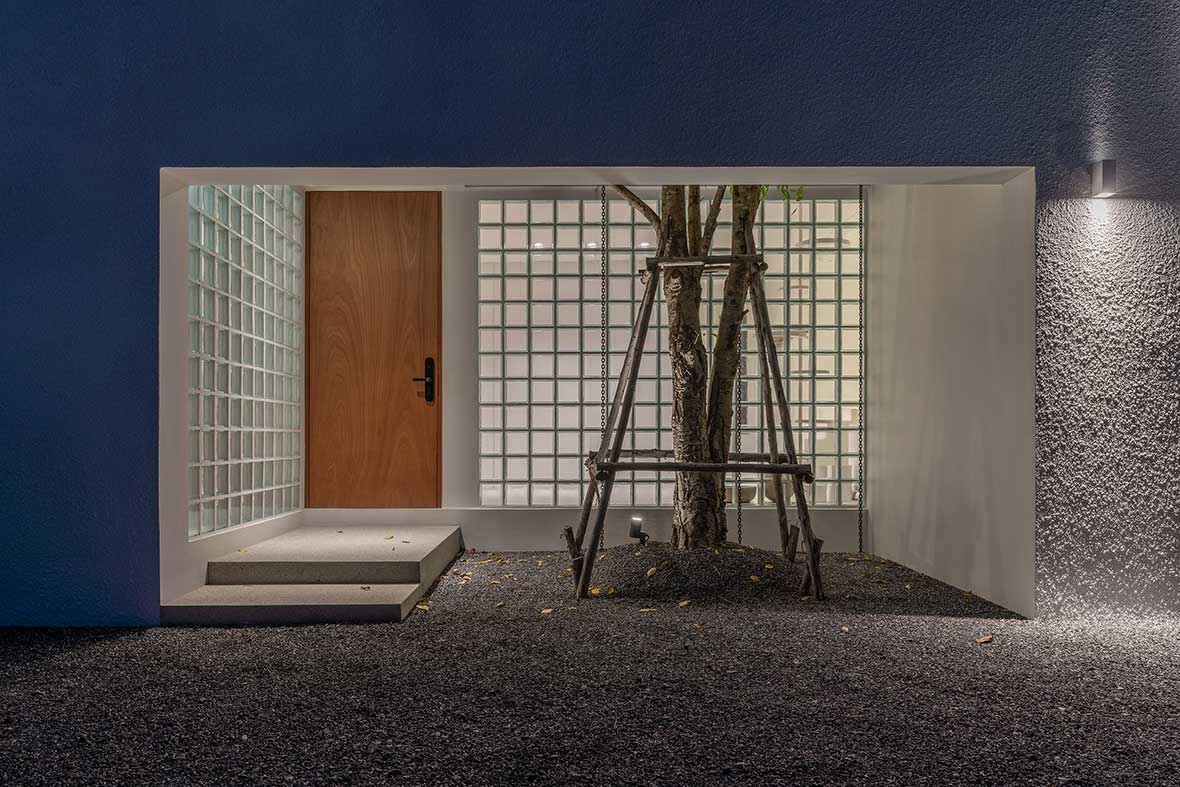 5/32 Photos
6/32 Photos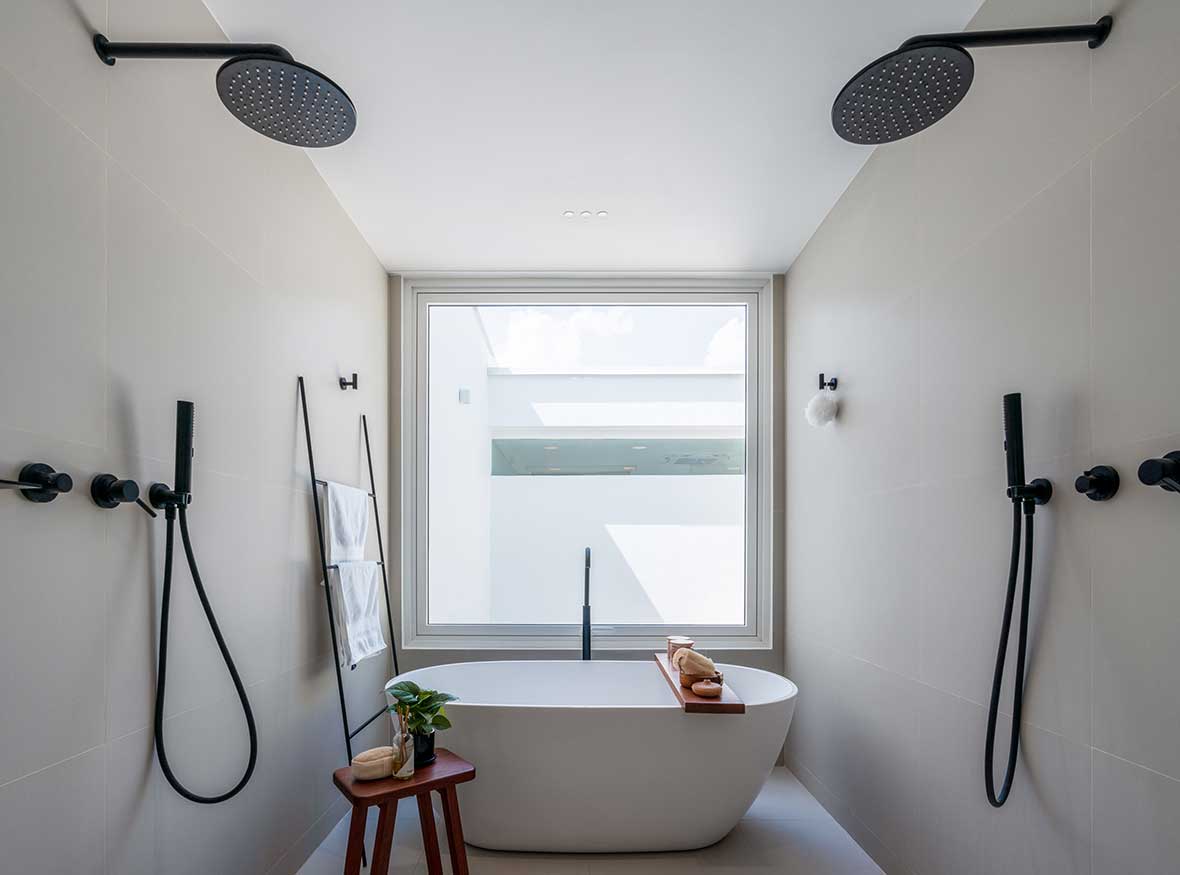 7/32 Photos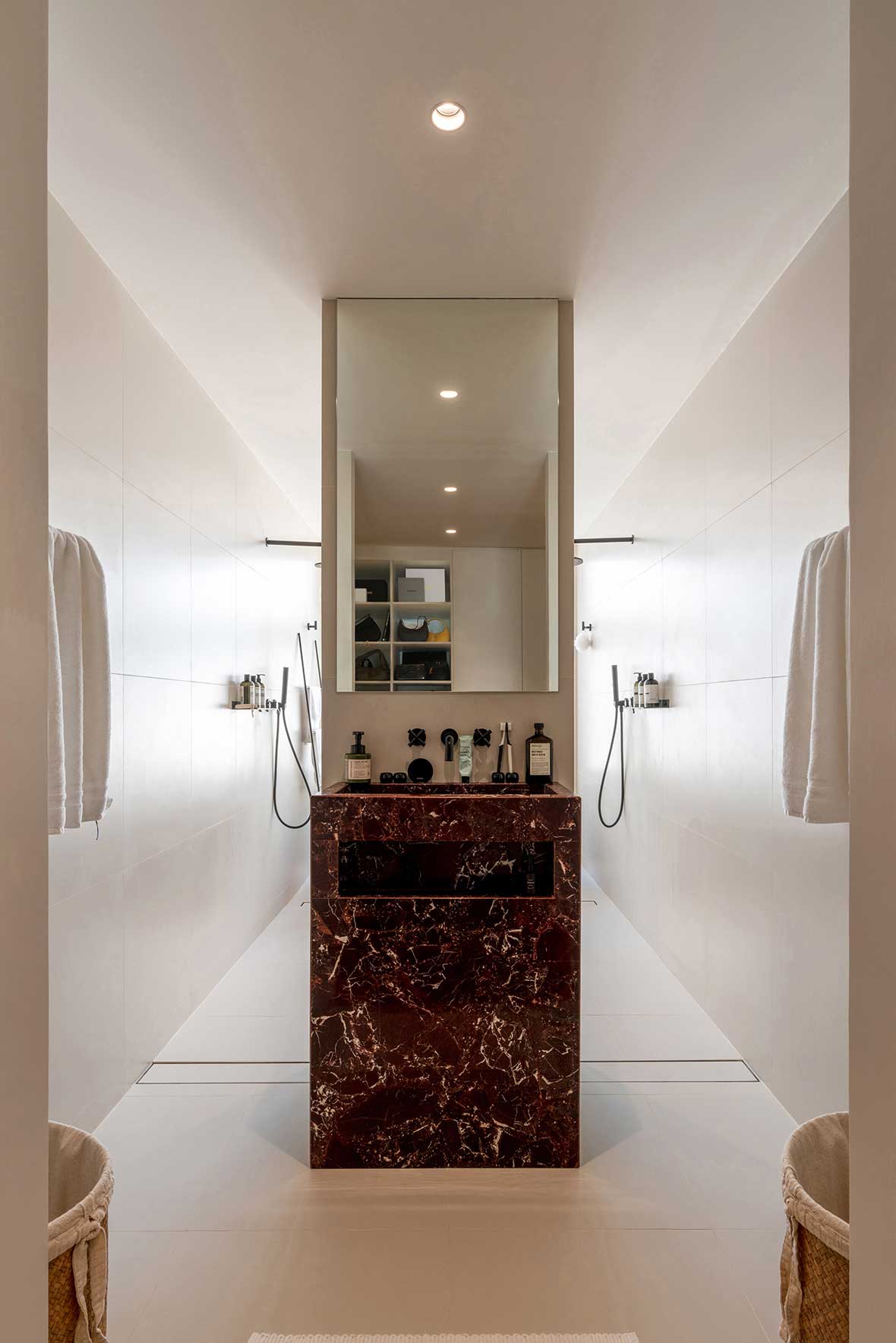 8/32 Photos
9/32 Photos
10/32 Photos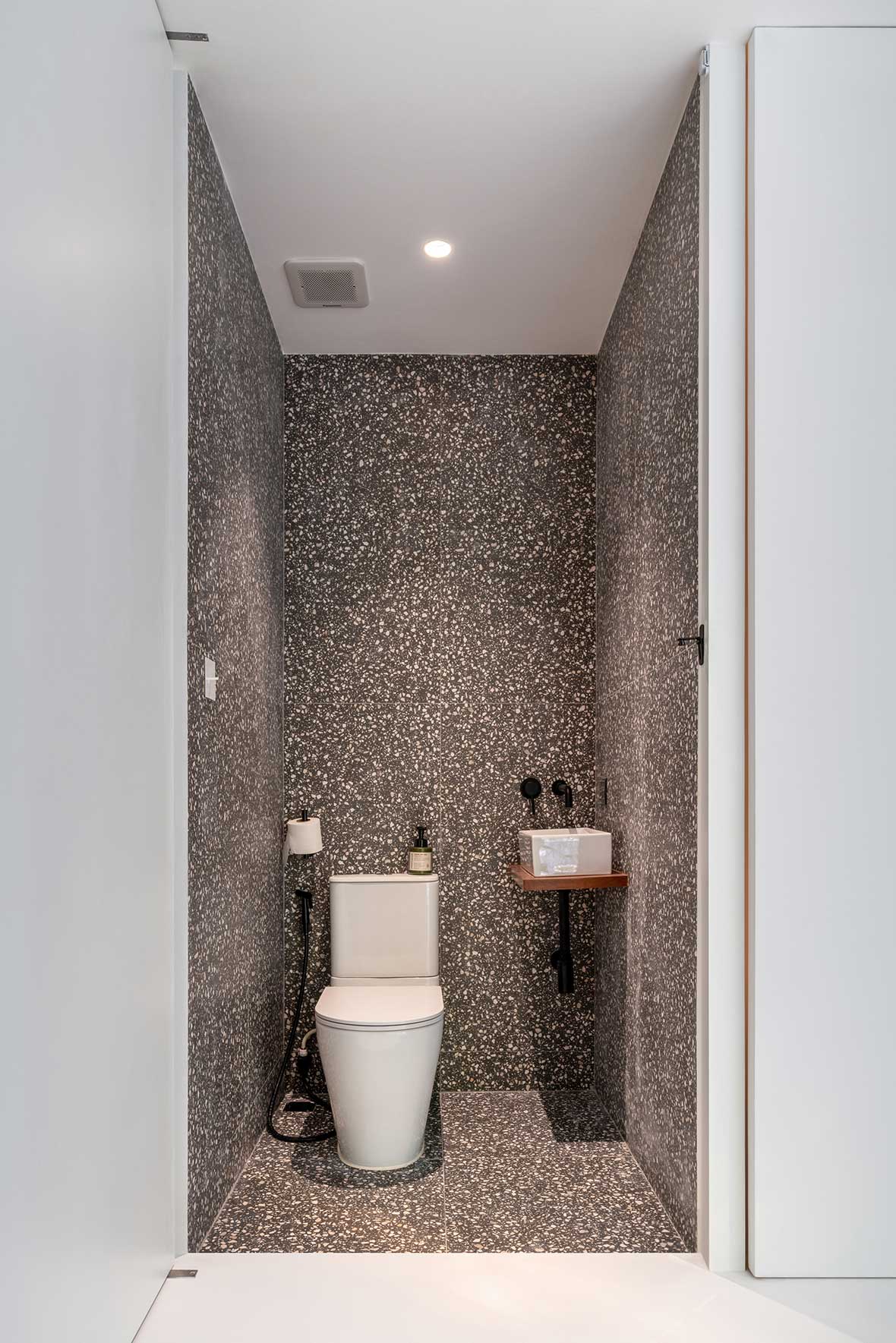 11/32 Photos
12/32 Photos
13/32 Photos
14/32 Photos
15/32 Photos
16/32 Photos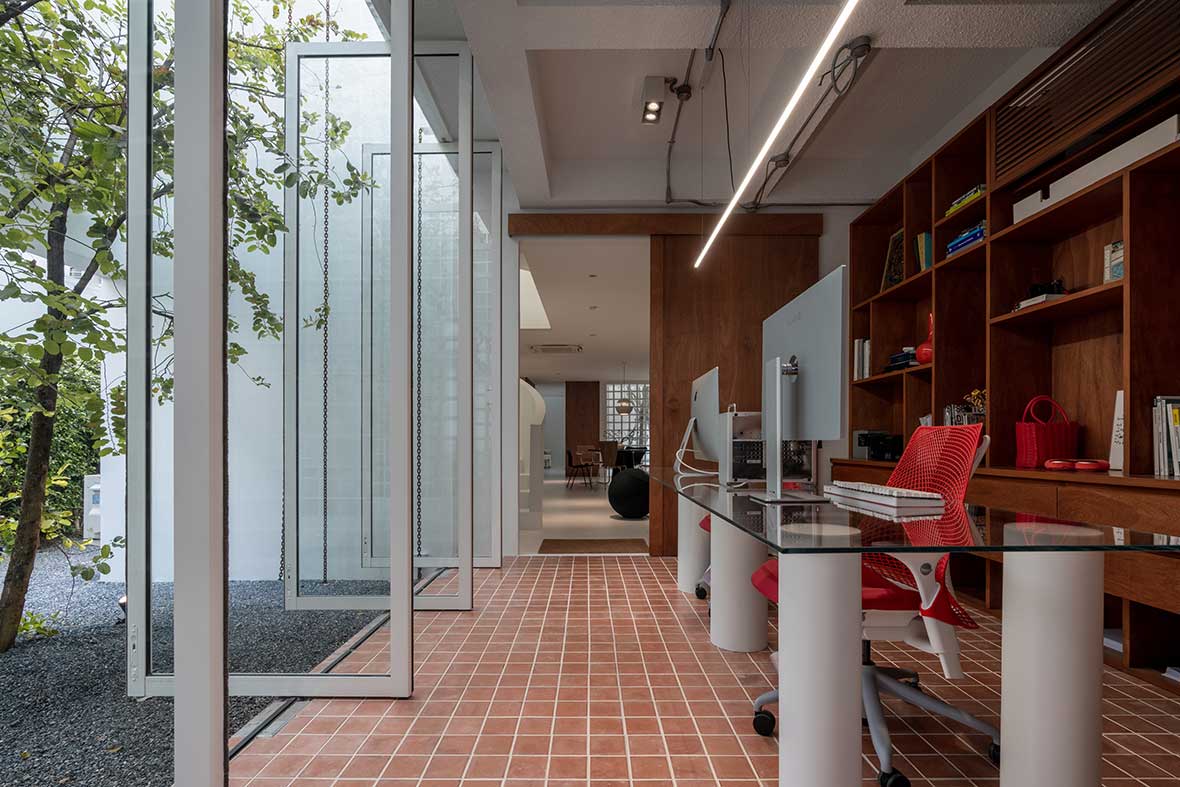 17/32 Photos
18/32 Photos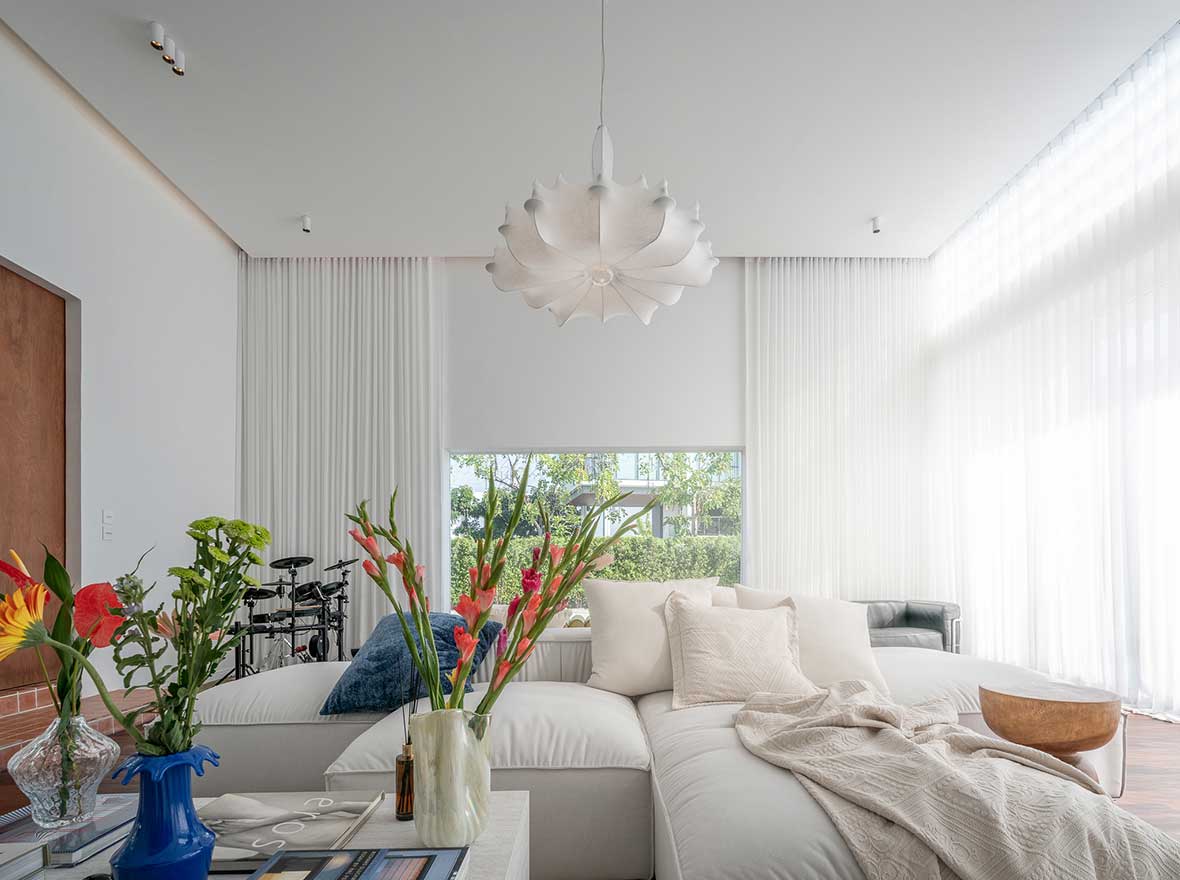 19/32 Photos
20/32 Photos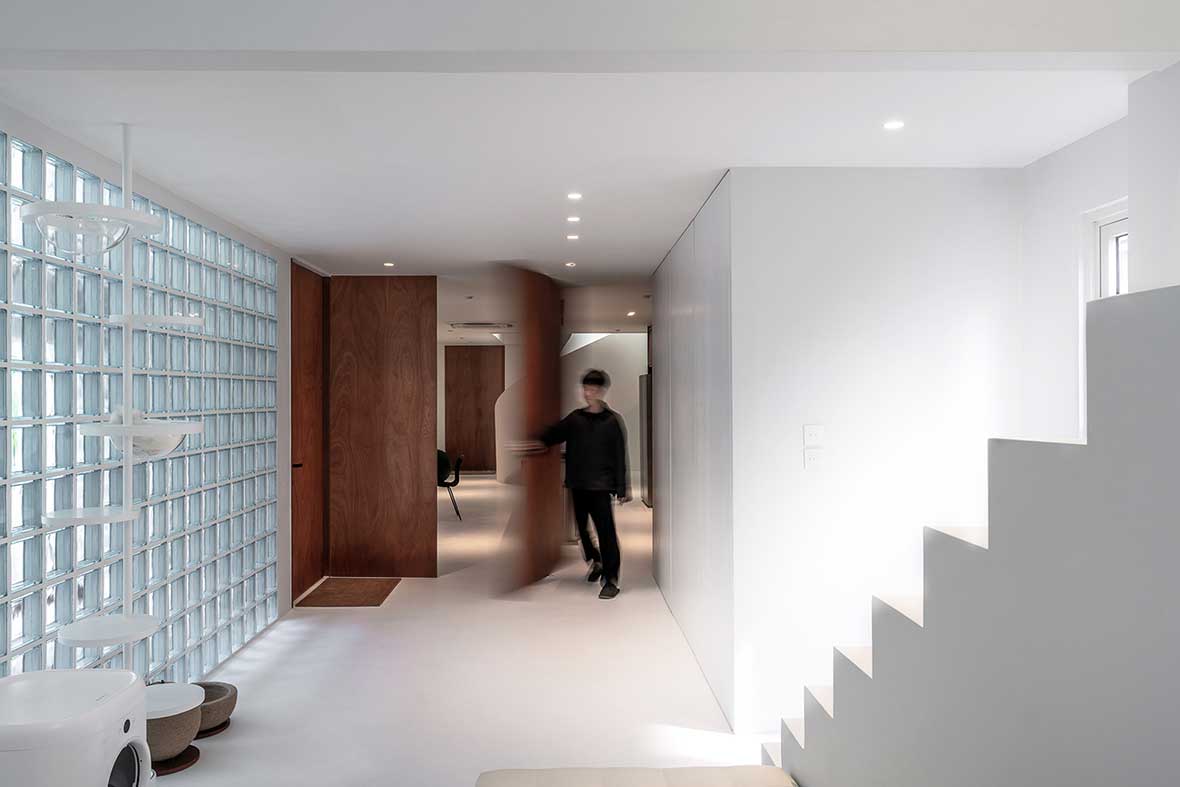 21/32 Photos
22/32 Photos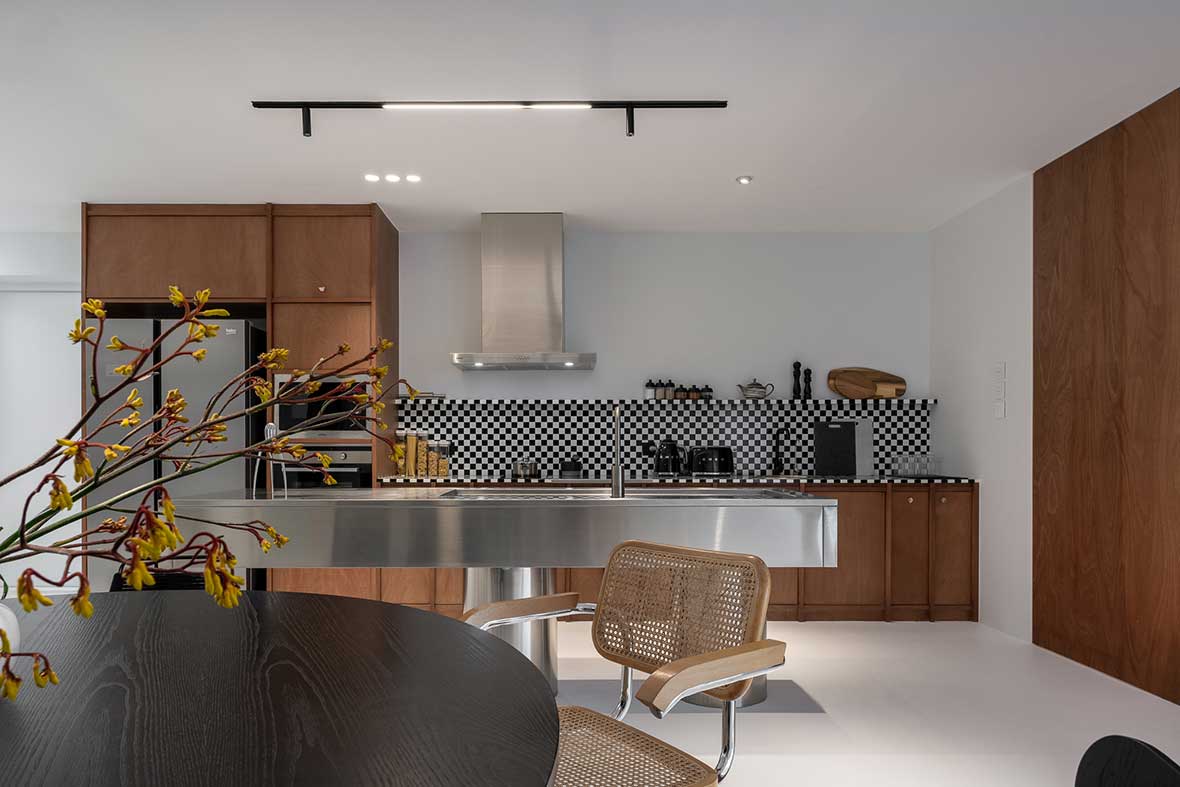 23/32 Photos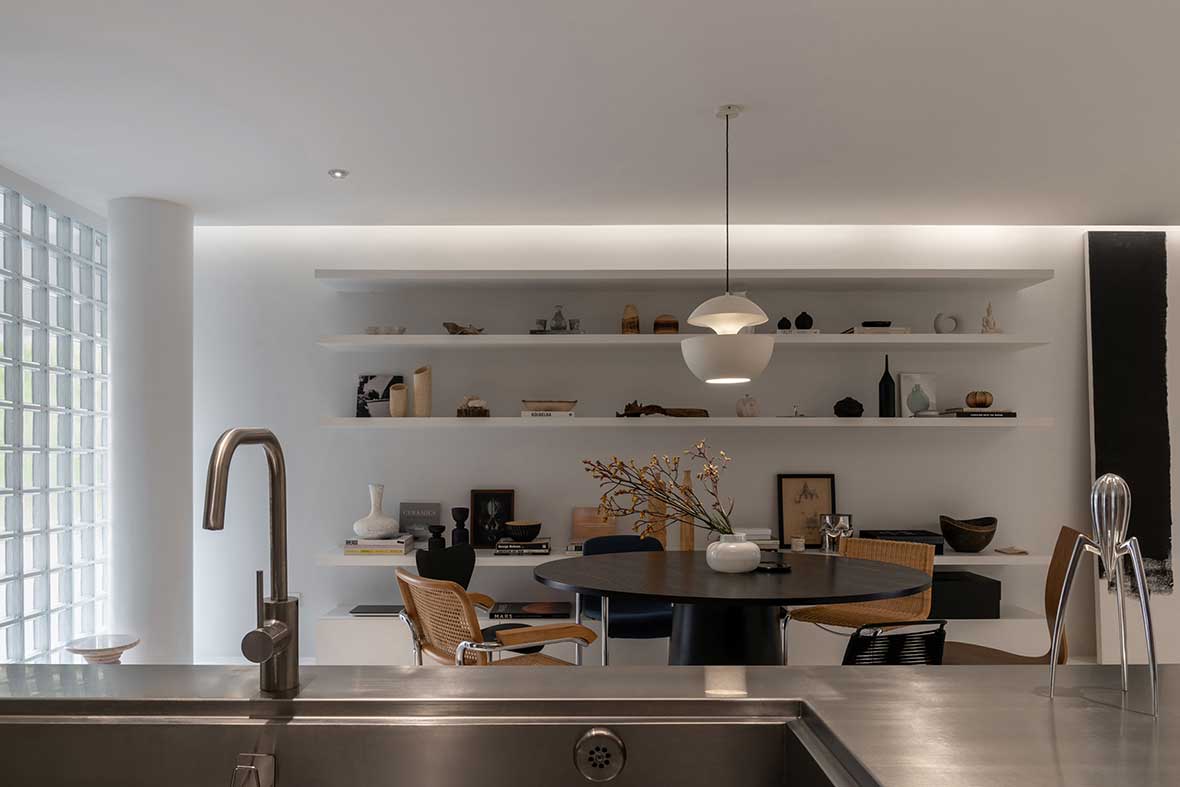 24/32 Photos
25/32 Photos
26/32 Photos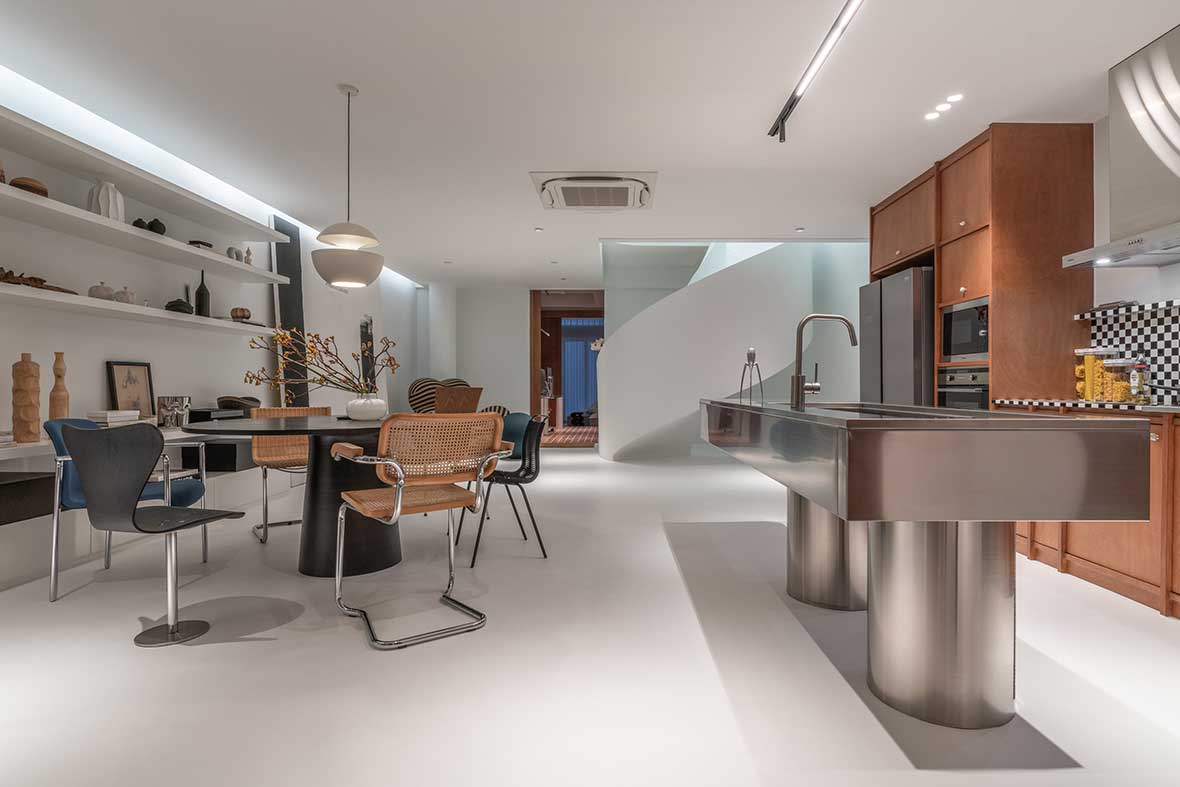 27/32 Photos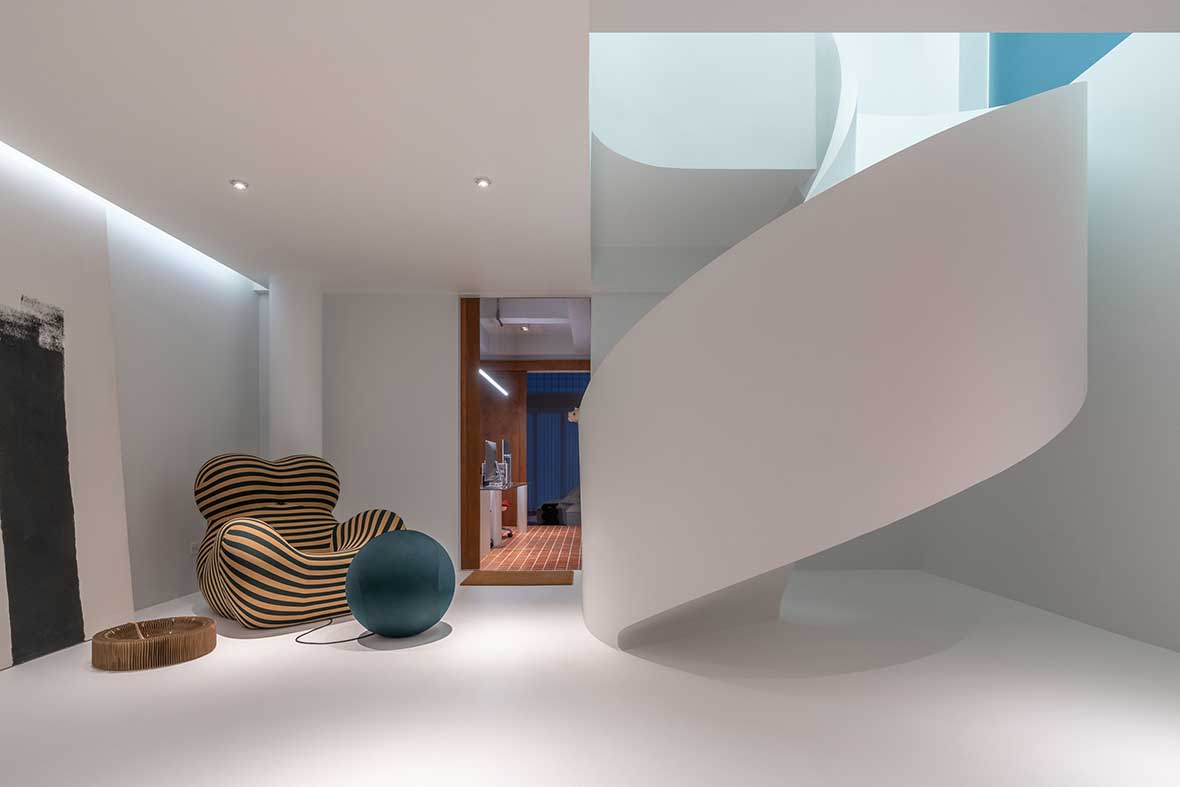 28/32 Photos
29/32 Photos
30/32 Photos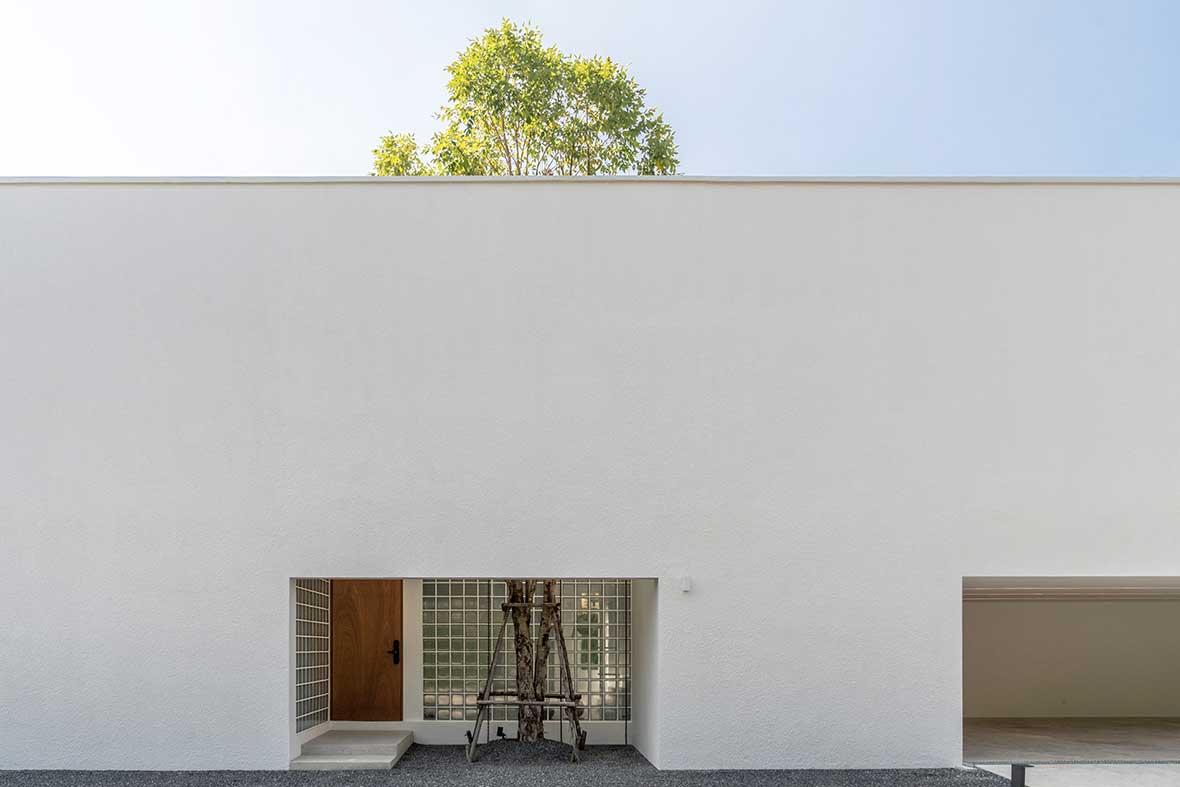 31/32 Photos

32/32 Photos
Tasked with designing a house on a long, rectangular site, Anatomy Architecture + Atelier recently completed the House Between The Wall in Bangkok, Thailand. The facade appears as a bold, white surface perfectly disguising what is behind it. The front is punctuated with a single wooden door and glass blocking, and paired with a rock garden, the exterior presents a minimalist look.

The exterior is treated with an elastic texture paint that prevents cracks and future damage that might come up over time and with the changing climate.
The interior is separated into two wings, one for the owner and one for the guest, creating social distance when desired. Each wing has a large tree that can be seen from any space.
While the interior leans towards minimalism like the exterior, it evokes warmth and a lived-in feel. All white surfaces create calming spaces with natural lighting passing through windows and glass block.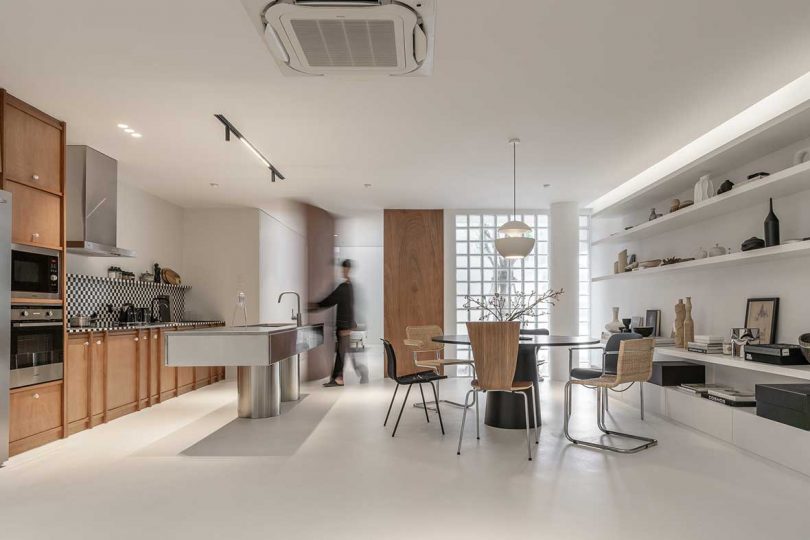 The kitchen marries warm woods with stainless steel and a checkerboard backsplash for added visual draw. A round dining table with various chairs feels casual yet modern, residing next to wall shelves that hold books and favorite objects.
The office area looks out to a courtyard that contains one of the two trees. Glass doors pivot to open the space up to the outdoors.
Photos by VARP Photography.