Located in Wadi Abu Jamil in Beirut's Central District, the Wadi Penthouse is a renovation project where Platau updated a segmented, two-story penthouse for a family of four. Originally, the layout wasn't working, especially between the two floors. To solve that, a double-height space was designed at the center of the home with living spaces, offices, storage, and bedrooms just off of it.
A custom steel and copper light fixture hangs above in the double-height space becoming a minimal, yet necessary feature.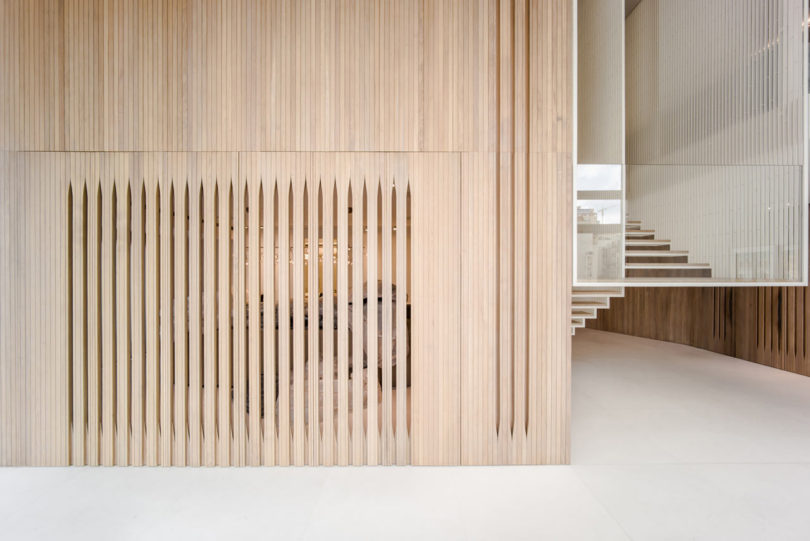 The mostly white space is warmed up with a wooden skin that clads the now widened entryway. It also sets the stage for the floating staircase that's suspended from the ceiling with the help of vertical steel bars.
The wooden skin is far from boring with its curvilinear vertical boards wrapping around the space as it welcomes visitors. The skin hides various rooms and closets, some of which have incorporated lighting and steel handles that curve out.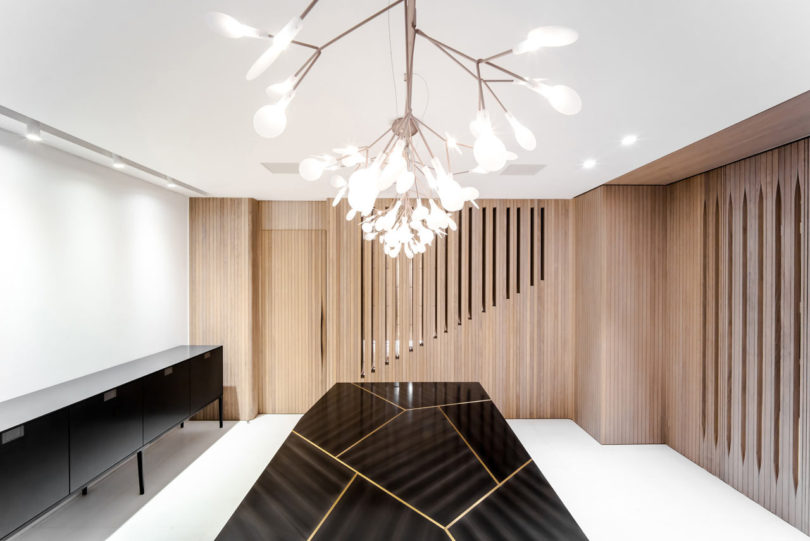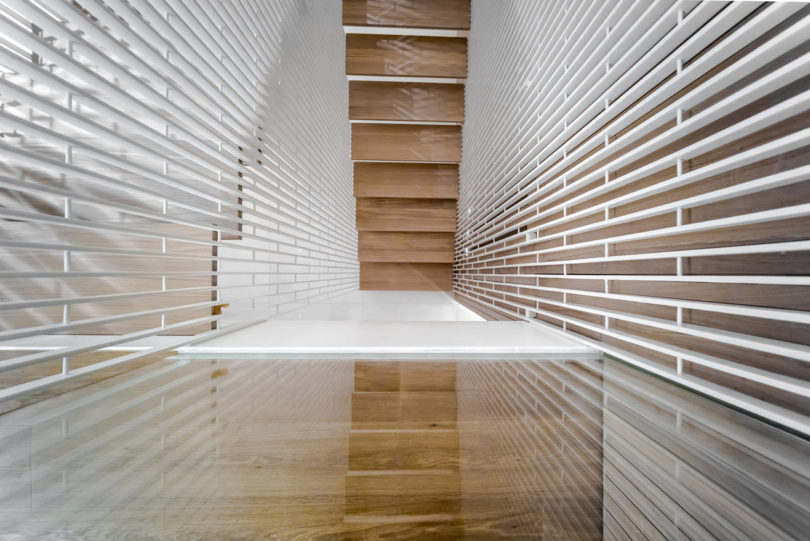 Photos by Wissam Chaaya.