A Boerum Hill Residence With a New Romantic Aesthetic
A Boerum Hill Residence With a New Romantic Aesthetic
1/9 Photos
2/9 Photos
3/9 Photos
4/9 Photos
5/9 Photos
6/9 Photos
7/9 Photos
8/9 Photos
9/9 Photos
This Boerum Hill project is a minimal residence located in Brooklyn, New York, designed by Bespoke Only. The designers, Melissa Lee and Erika Chou, drew inspiration from the Norwegian and English countryside, embodying the "new romantic" aesthetic for which the firm has become known.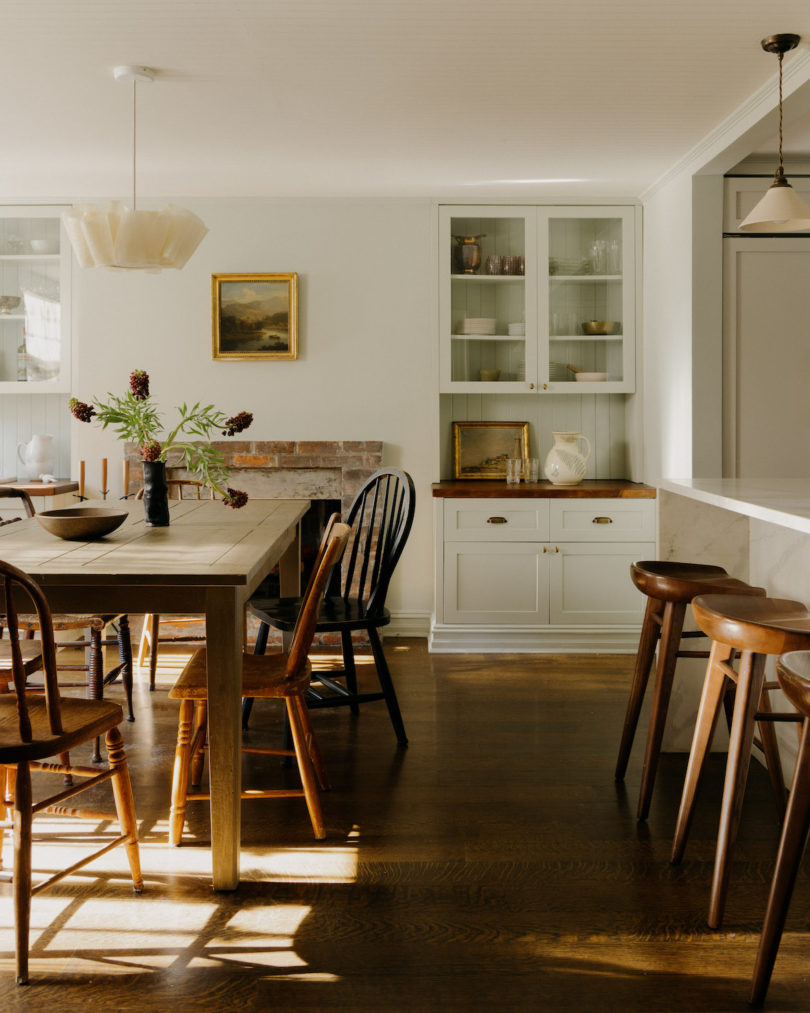 To bring the design to life, the duo introduced a range of background details that honor the dwelling's historic roots while also functioning seamlessly within the modern setting. The project successfully melds the past and present, creating a living space that is both stylish and comfortable.
In the kitchen, a hunter green glass cabinet, which was salvaged from elsewhere, showcases the owners' impressive collection of cookbooks – adding a splash of color to the cozy space. The kitchen also features archival William Morris wallpaper and subtle color combinations that were inspired by the home's 18th century roots, which are softly illuminated by antique opaline fixtures.
Melissa Lee explains, "The Boerum Hill project was all about bringing character and charm back to this historic townhome, a Federal style townhouse on arguably one of the most quintessential tree lined Brooklyn blocks. We wanted the home to feel lived-in, soulful and most importantly, befitting its past and present. We reintroduced a series of "background" details that define the integrity of a historic vernacular dwelling with aplomb – materials and finishes appropriate for its 18-century bones yet function fluidly in a modern day setting."
Photos by William Jess Laird.