A Brazilian Apartment Goes Modern With Architectural Lighting + Wood Accents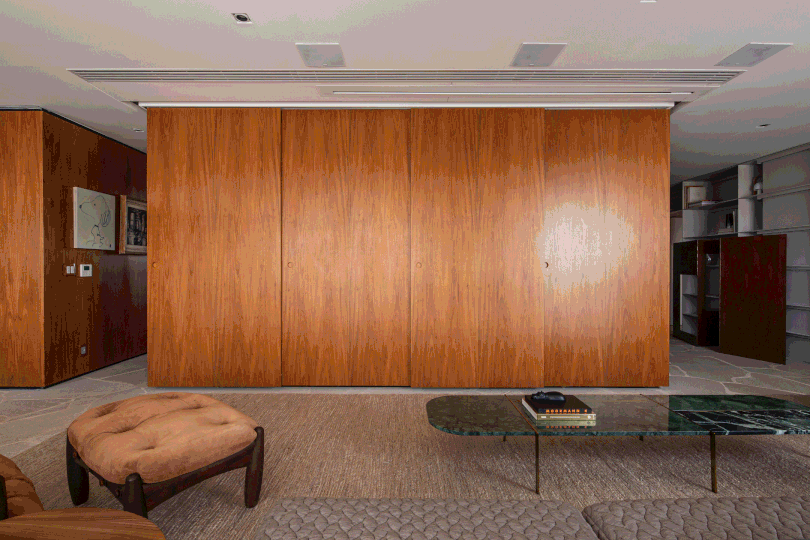 A Brazilian Apartment Goes Modern With Architectural Lighting + Wood Accents
1/28 Photos
2/28 Photos
3/28 Photos
4/28 Photos
5/28 Photos
6/28 Photos
7/28 Photos
8/28 Photos
9/28 Photos
10/28 Photos
11/28 Photos
12/28 Photos
13/28 Photos
14/28 Photos
15/28 Photos
16/28 Photos
17/28 Photos
18/28 Photos
19/28 Photos
20/28 Photos
21/28 Photos
22/28 Photos
23/28 Photos
24/28 Photos
25/28 Photos
26/28 Photos
27/28 Photos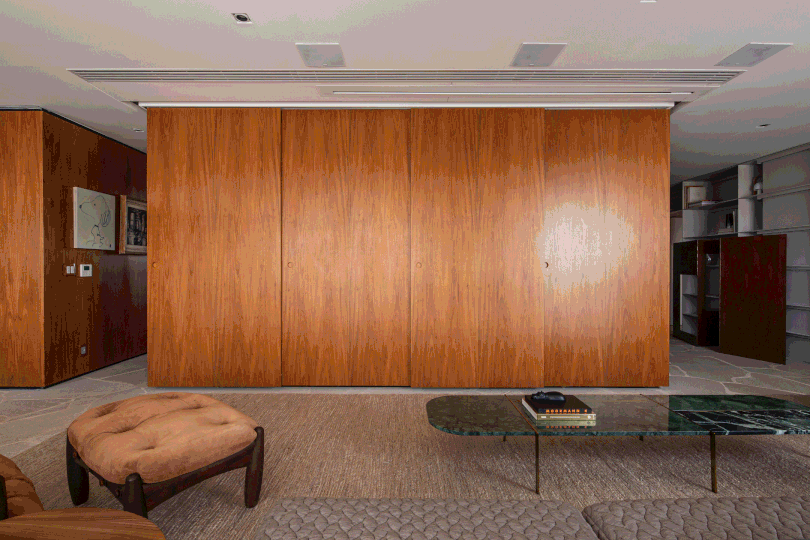 28/28 Photos
The Campo Grande Apartment, located in the Brazilian city of the same name, is transformed by FCstudio with a new layout that enlarges the social areas. The new plan expands the dining room into the balcony and removes a bathroom and bedroom to allow for a large, open space perfect for having visitors over. A central wooden box becomes a featured statement housing the private elevator that marks the entrance to the home.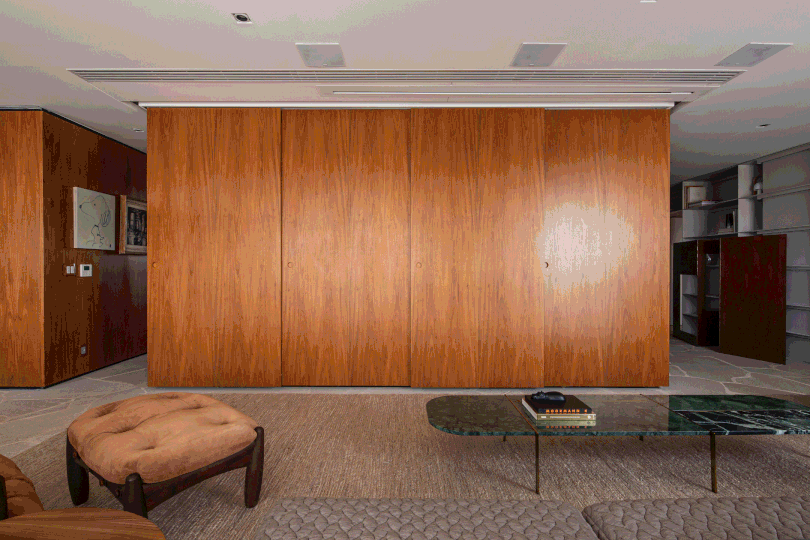 The wooden box houses storage and the entertainment system, as well as a wine room and the kitchen. Pathways are formed around the box and through it for easy flow.
A steel shelving unit measuring 12 linear meters provides open storage while hiding access to the private bedrooms.
FCstudio selected and/or created all of the furniture throughout the apartment to ensure a cohesive look. One such piece is the massive architectural light box that separates the living room and dining room.
The material selections of wood, steel, and stone result in a comfortable and harmonious space while presenting them in a minimalist fashion.
The pale grey shelf spans the length of the wall with the access door centered in the middle and set back so it's not easily spotted.
Warm wood walls continue throughout all of the bedrooms where they create visual interest in place of typically painted surfaces.