Boasting spectacular views of the Parliament building, this attic apartment in the heart of Budapest was renovated by Margeza Design Studio. The two bedroom unit spans 110 square meters (approx. 1,184 square feet) over two floors in a building that dates back to 1928 and is finished off with the studio's signature minimalist aesthetic.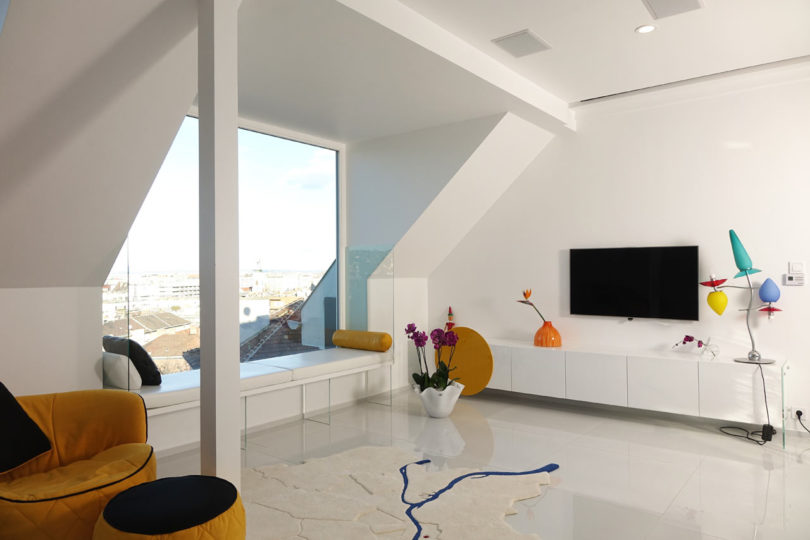 White surfaces and polished white floors, paired with large windows, keep the space filled with light. A curated collection of colorful furniture and furnishings are displayed throughout for a vibrant and playful feel. Yellow armchairs from the 1980s rest alongside a custom white rug that's a map of Budapest with the Danube river displayed in blue.
The living room benefits from a living green wall, adding a bit of nature to the mostly white interior. It's even hooked up to an automatic irrigation system so little-to-no maintenance.
The custom designed Corian stairs house tons of storage for kitchen appliances, including the microwave, wine cooler, and washing machine.
Photos by Erdőháti Áron.