Formerly a 1926, 4-story building that was home to a telephone company, this multi-use historic building now houses offices, gallery spaces, and this penthouse loft that's complete with a roof garden. Alexander Design restored and designed this Venice Loft with a monochromatic color palette of greys interspersed with woods, soft textures, and original industrial details.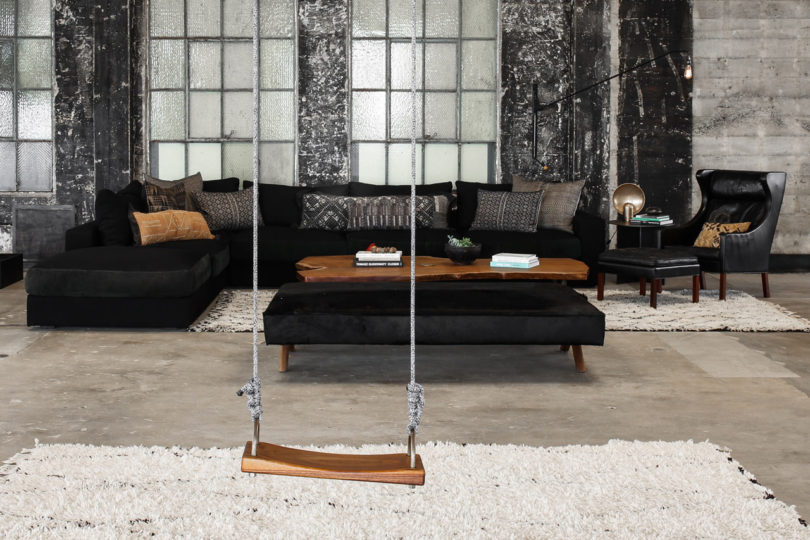 The open floor plan benefits from the massive windows keeping the interior filled with daylight. Original columns offer gentle suggestions as to how to break up the space, which includes a living room, kitchen, dining room, sitting areas, an office, bedroom, two bathrooms, a gym, and a playful swing.
The kitchen was created by adding open wall shelves, a row of lower cabinets, and a massive island with storage below.
Photos by Shade Degges.