A California House Topped With Glass Pavilion + Angular Roof
With temperatures warming up and summer in our sights, we're already dreaming of late nights on patios, rooftop cocktails, summer BBQs, and pool parties. If you're lucky enough to have an outdoor space, embrace it and use it as an extension of your home's square footage. If the space is feeling uninspired, spruce it up and make it a spot you want to spend time in, especially after being cooped up in recent times due to the pandemic. Whether you're planning to create a backyard oasis, a cozy terrace, or even a plant-filled window, embrace it and soak up as much sun (with SPF!) as you can for that much-needed vitamin D!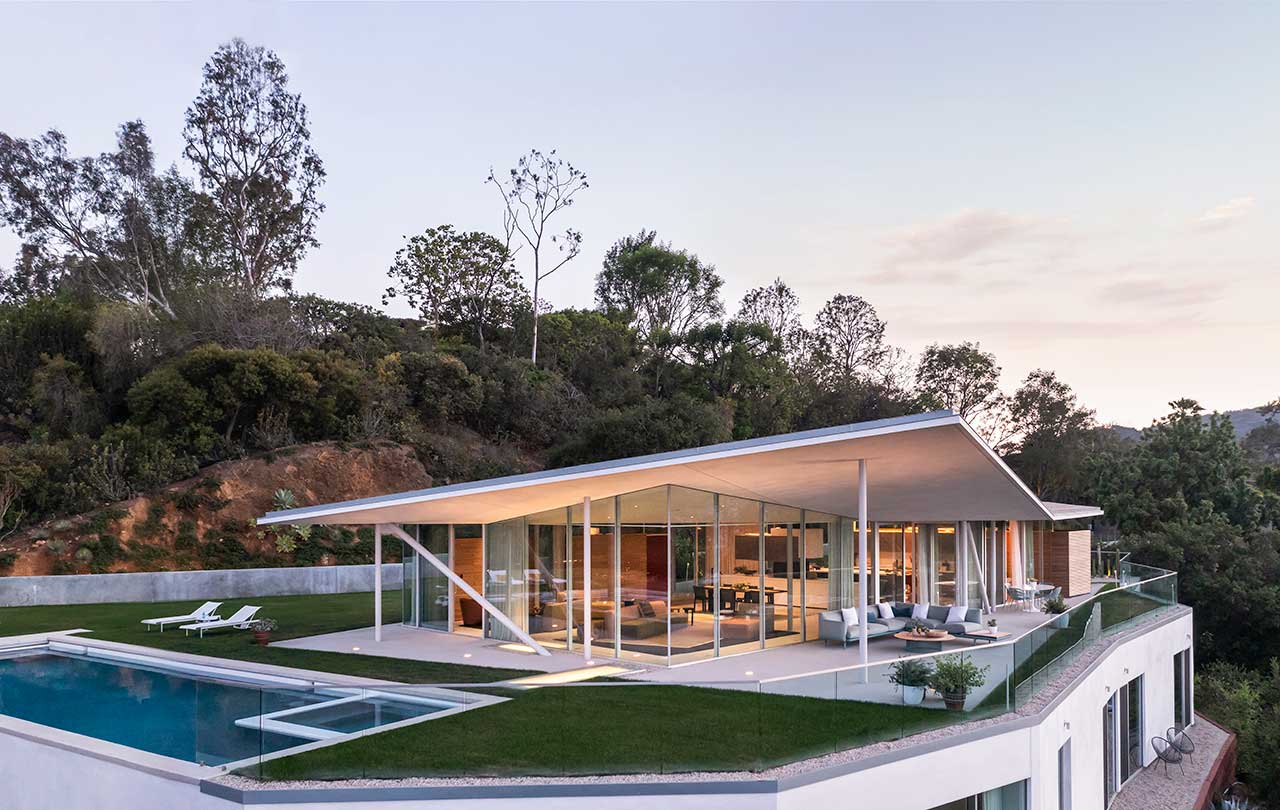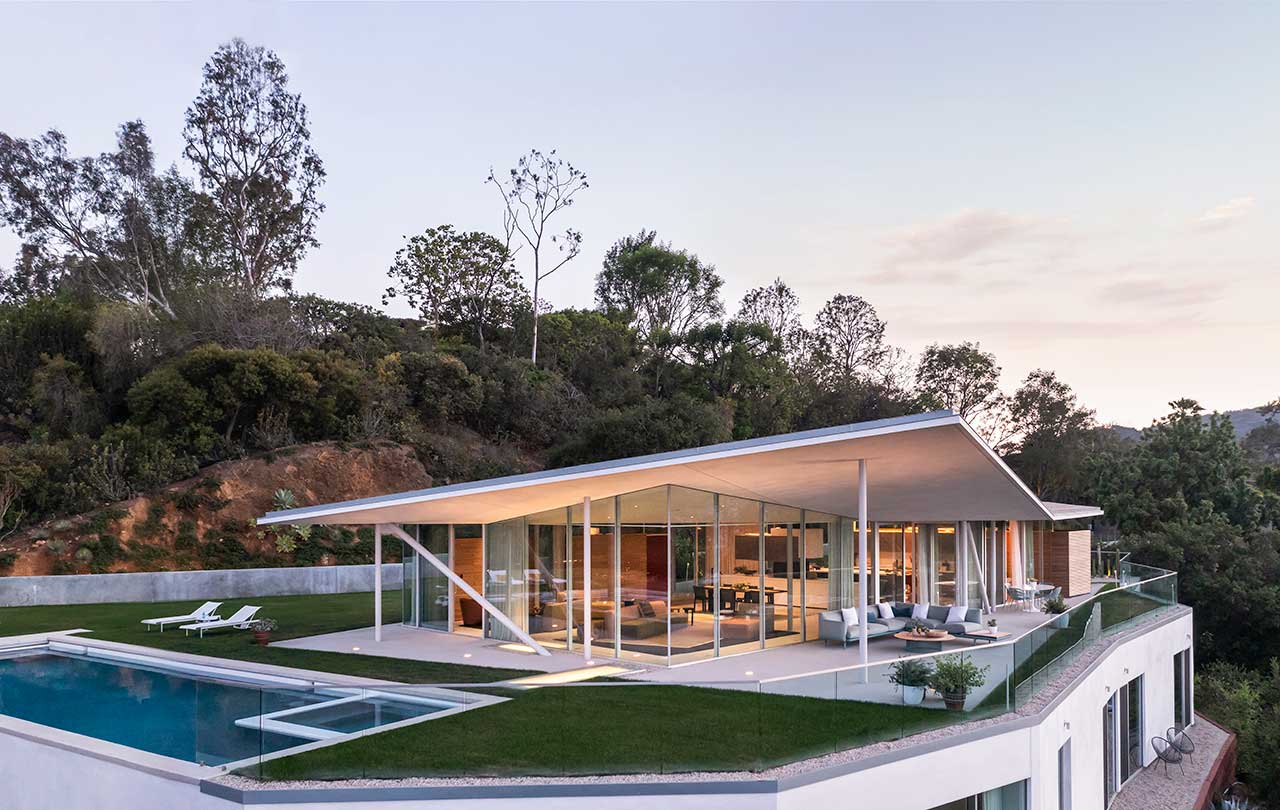 A California House Topped With Glass Pavilion + Angular Roof
1/31 Photos
2/31 Photos
3/31 Photos
4/31 Photos
5/31 Photos
6/31 Photos
7/31 Photos
8/31 Photos
9/31 Photos
10/31 Photos
11/31 Photos
12/31 Photos
13/31 Photos
14/31 Photos
15/31 Photos
16/31 Photos
17/31 Photos
18/31 Photos
19/31 Photos
20/31 Photos
21/31 Photos
22/31 Photos
23/31 Photos
24/31 Photos
25/31 Photos
26/31 Photos
27/31 Photos
28/31 Photos
29/31 Photos
30/31 Photos
31/31 Photos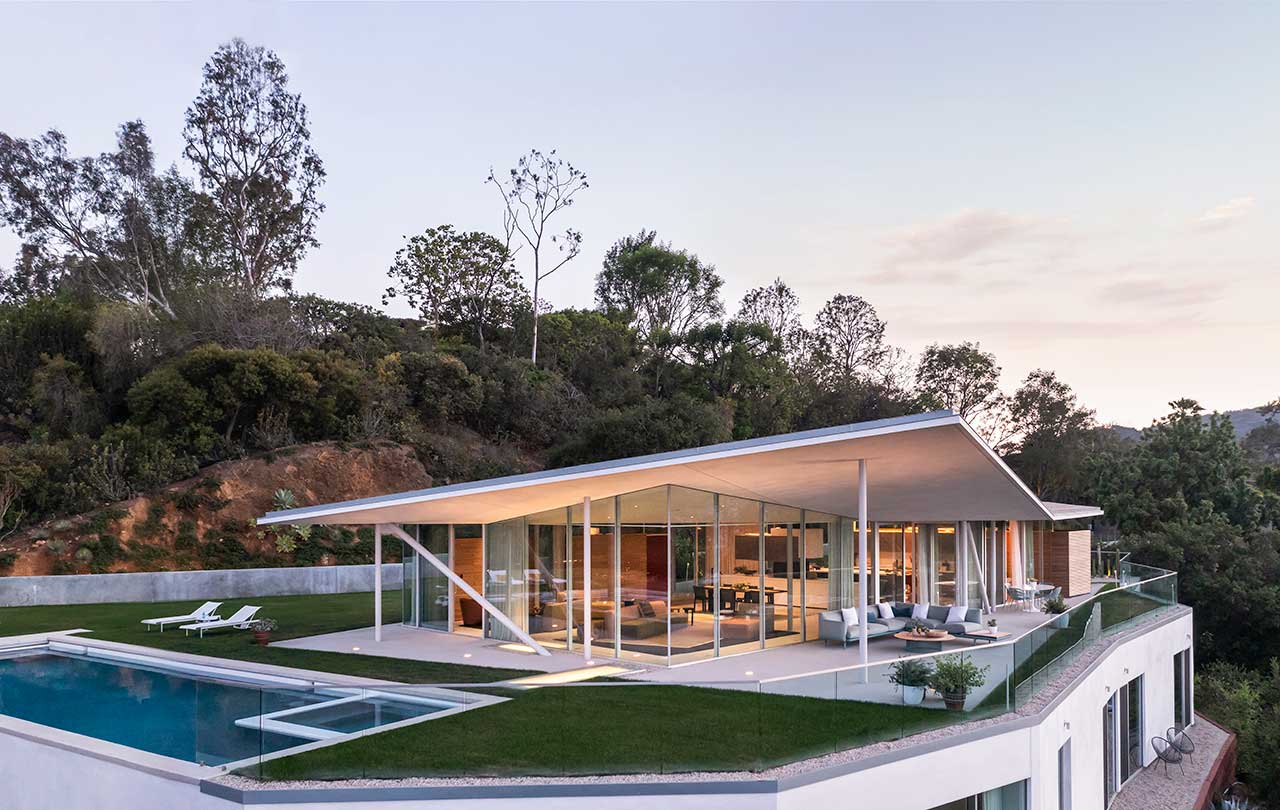 With panoramic views of the Hollywood sign and the mountains, the California House rests on a steep plot of land in the Hollywood Hills. GLUCK+ were tasked with designing a house on the challenging lot without disrupting the landscape as much as possible, while creating enough of a flat area to enjoy outdoor activities. The result is a home with the lower floor built into the hillside with a green roof that offers plenty of usable outdoor space. The upper level is the jewel of the design with its glass wall pavilion structure and floating, angular roof.
The open pavilion floor contains the kitchen, dining room, and living room in addition to three wooden "boxes" housing the closets, fireplace, TV screen, pantry, kitchen office, and bathroom. The rest of the space is surrounded by glass.
The rectangular roof spans past the footprint of the house to provide shelter and sun protection. The roof rests twisted on top of the pavilion giving it the appearance that it's floating.
Inside, the angular roof rises in some directions offering even better views, while hiding solar panels on the roof.
Glass sliders on all four sides of the top floor open up to provide cross ventilation, reducing the need to use the air conditioning even on the hottest days.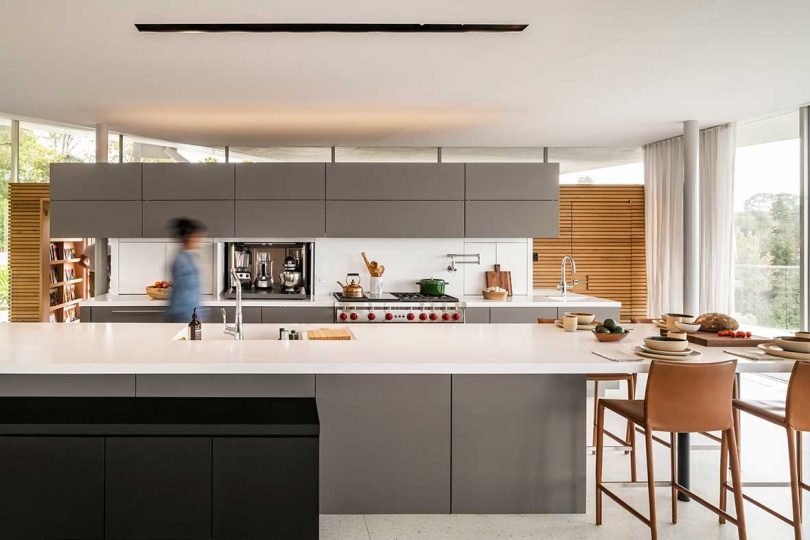 The open staircase leading to the lower level allows natural light to trickle down making it feel light and bright.
The bedrooms, bathrooms, storage, media room, second family room, and utility spaces can be found on the lower level.
Photos by Paul Vu – Here and Now Agency, except where noted.
Project credits:
GLUCK+ team: Austin Anderson, Ross Galloway, Peter Gluck, Matthew Harmon, Narin Hagopian, Gonzalo Moran
Civil and Structural Engineer: Peck
Geotechnical Engineer: Schick Geotechnical
Mechanical Engineer: IBC Engineering Services, Inc. and CES Engineering
Lighting Design: Lux Populi
Interior Design: Insight Environmental Design
Landscape Design: Hoerr Schaudt
Expeditor: Kimberlina Whettam and Associates