A Colorful Apartment in Moscow With a Parisian Feel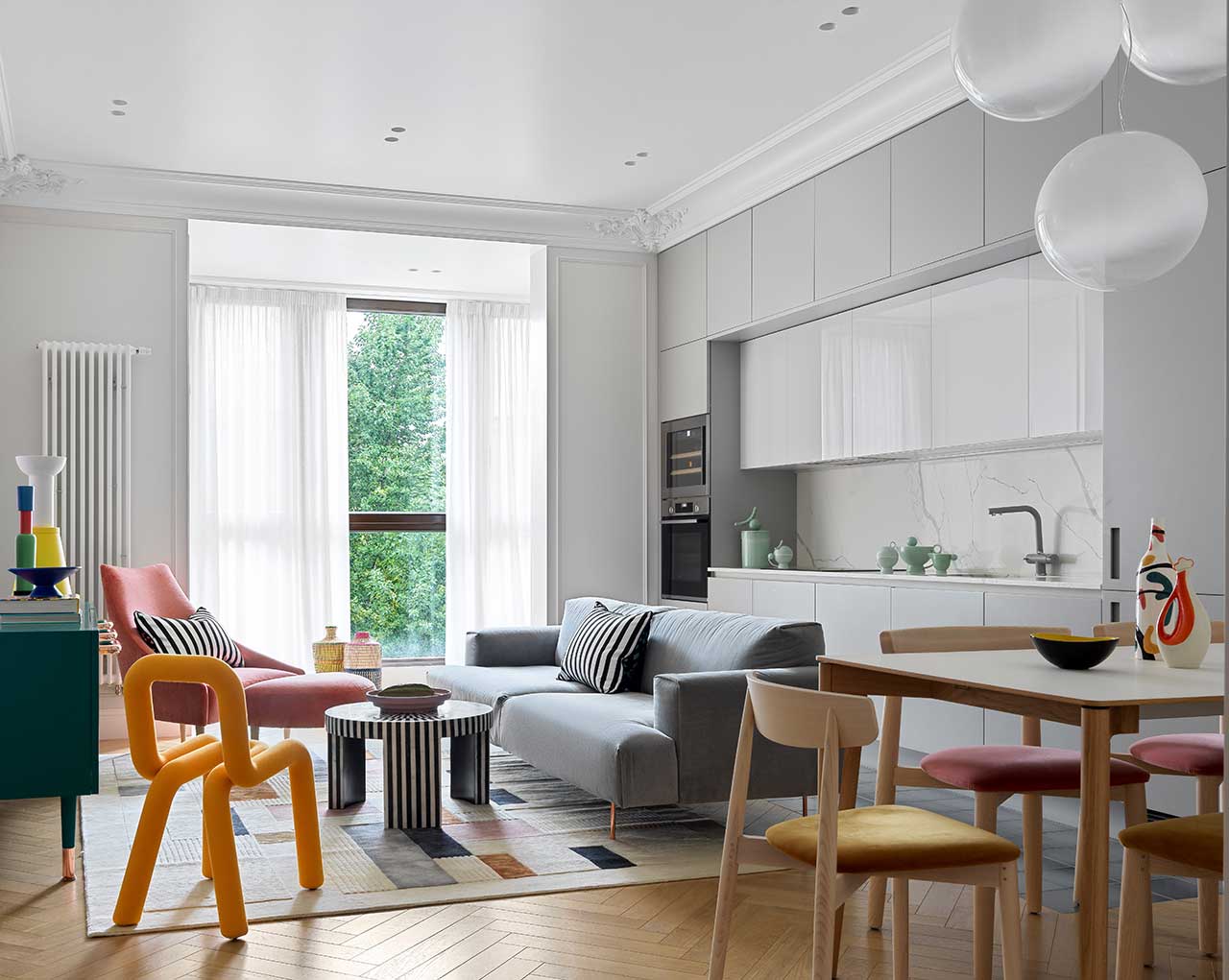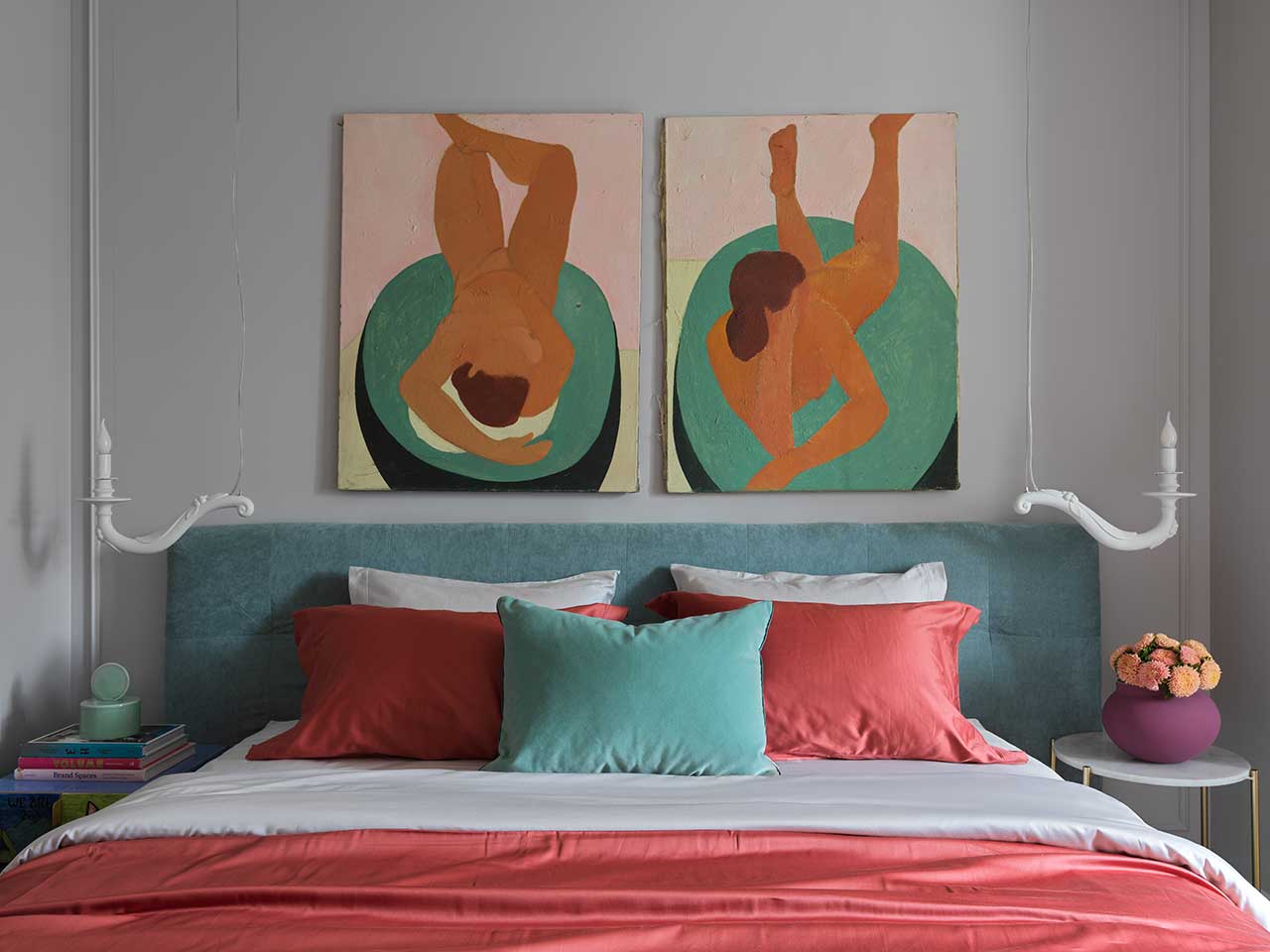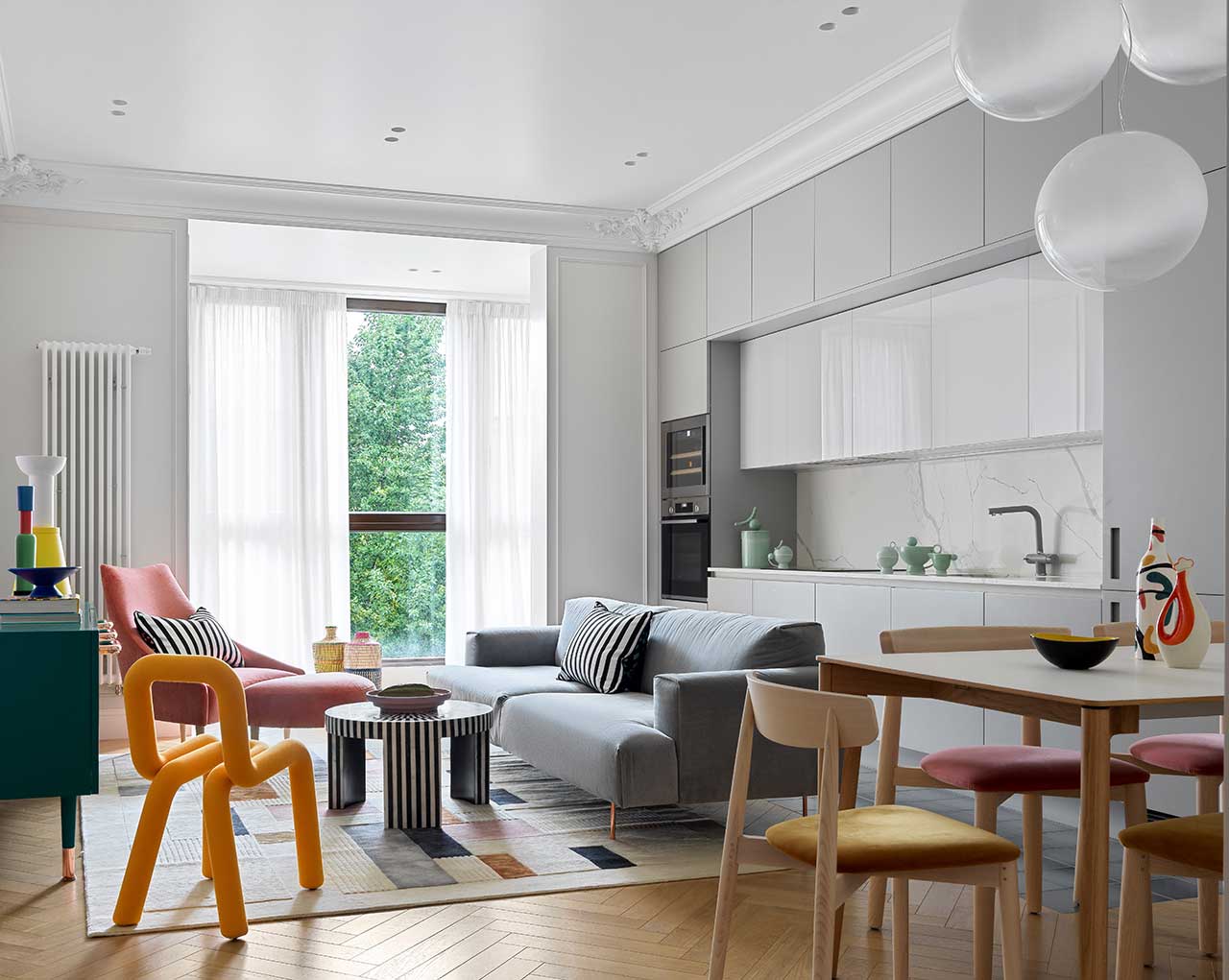 A Colorful Apartment in Moscow With a Parisian Feel
1/20 Photos
2/20 Photos
3/20 Photos
4/20 Photos
5/20 Photos
6/20 Photos
7/20 Photos
8/20 Photos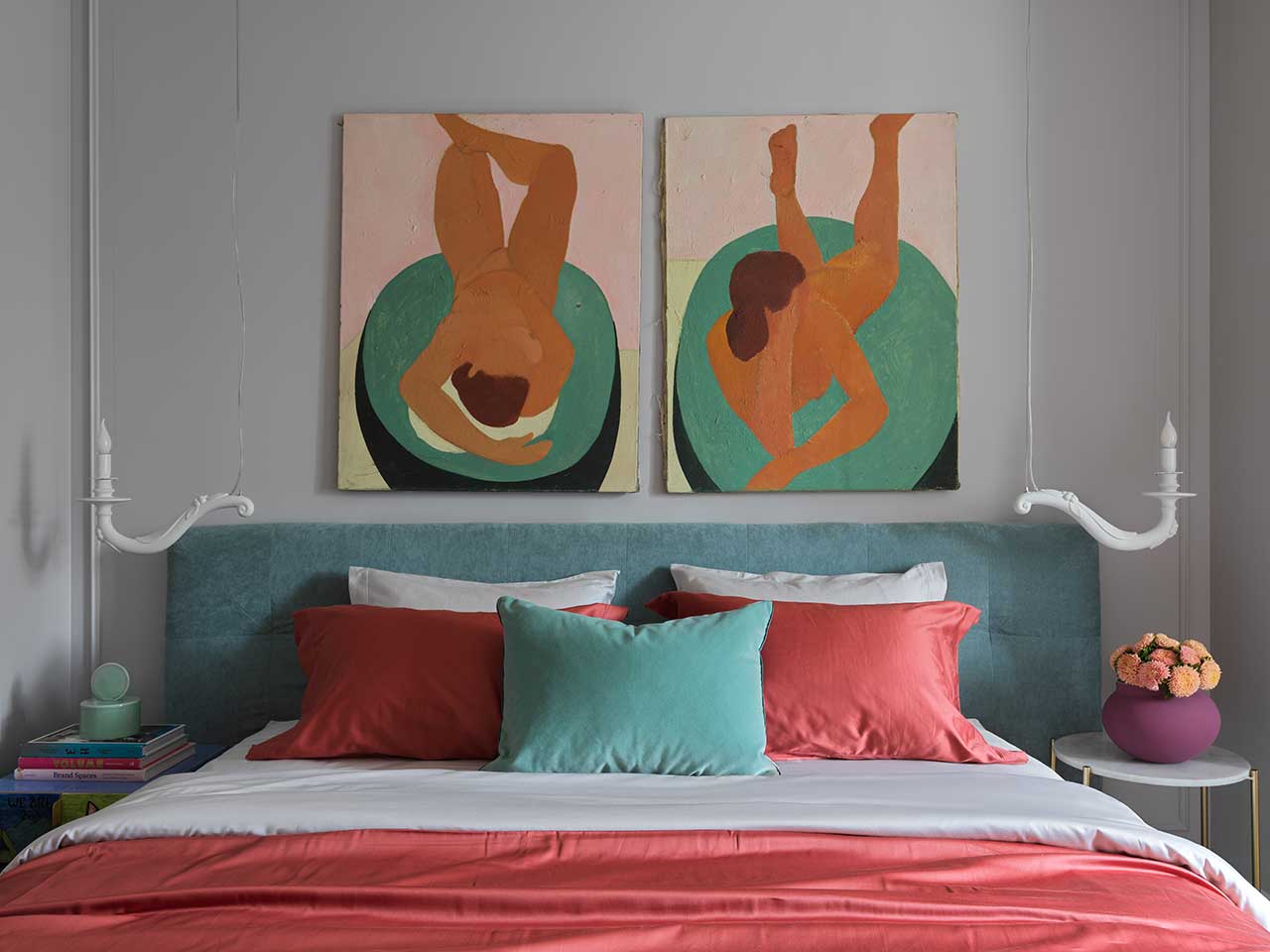 9/20 Photos
10/20 Photos
11/20 Photos
12/20 Photos
13/20 Photos
14/20 Photos
15/20 Photos
16/20 Photos
17/20 Photos
18/20 Photos
19/20 Photos
20/20 Photos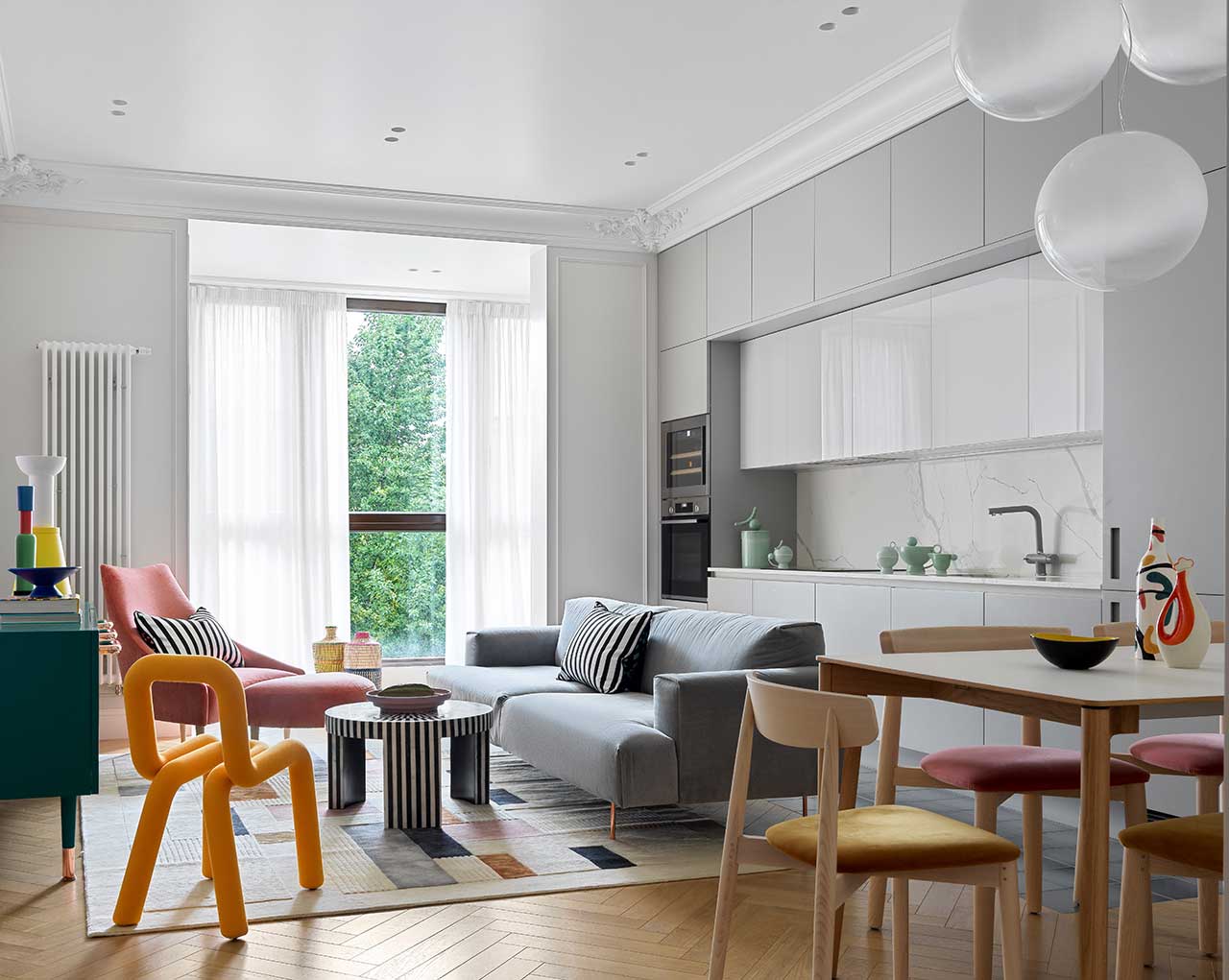 Measuring 117 square meters, this apartment in Moscow was designed by Daria Vasilkova for a young family with children. France happens to be the travel-loving couple's favorite country, which led to the designer incorporating a Parisian feel throughout. In addition to the casual French flair, bright colors and contemporary furnishings round out the vibrant design.
The interior incorporates the designer's own furniture collection, REDA by Vasilkova Daria, as well as contemporary pieces from Sancal, like the Silencio armchair and ottoman, and Miniforms.
The kitchen is a neutral grey allowing it to fall back and not take over the living space.
Italian tiles stand out in the entryway and in the three bathrooms with bold, graphic patterns that liven up each of the spaces.
In the parent's bedroom, one of the designer's dressers resides by the window – the piece was from the Broken Art collection that highlights the problems with the environment and garbage recycling
Photos by Sergey Krasyuk.