A Concrete Facade Hides a Colorful, Futuristic Interior of a House in Tokyo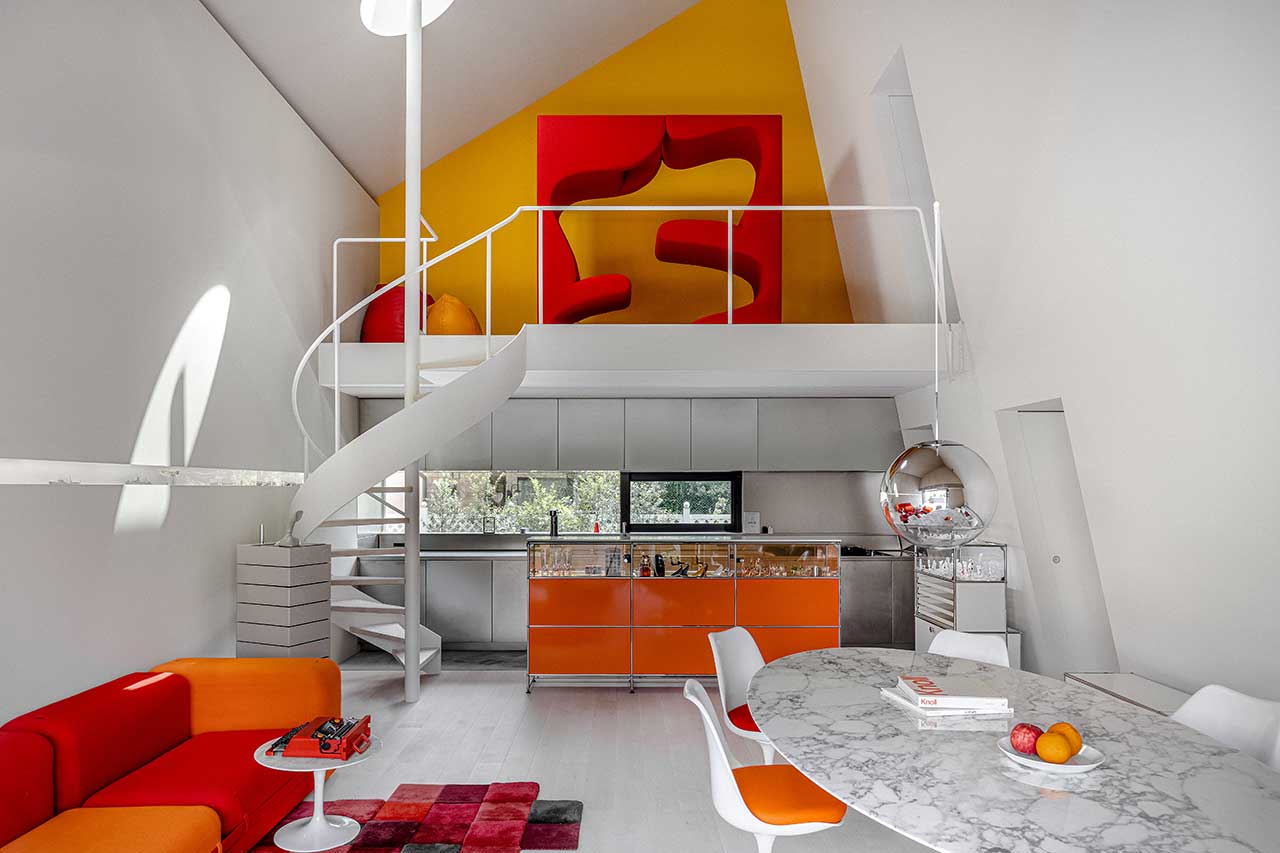 A Concrete Facade Hides a Colorful, Futuristic Interior of a House in Tokyo
1/21 Photos
2/21 Photos
3/21 Photos
4/21 Photos
5/21 Photos
6/21 Photos
7/21 Photos
8/21 Photos
9/21 Photos
10/21 Photos
11/21 Photos
12/21 Photos
13/21 Photos
14/21 Photos
15/21 Photos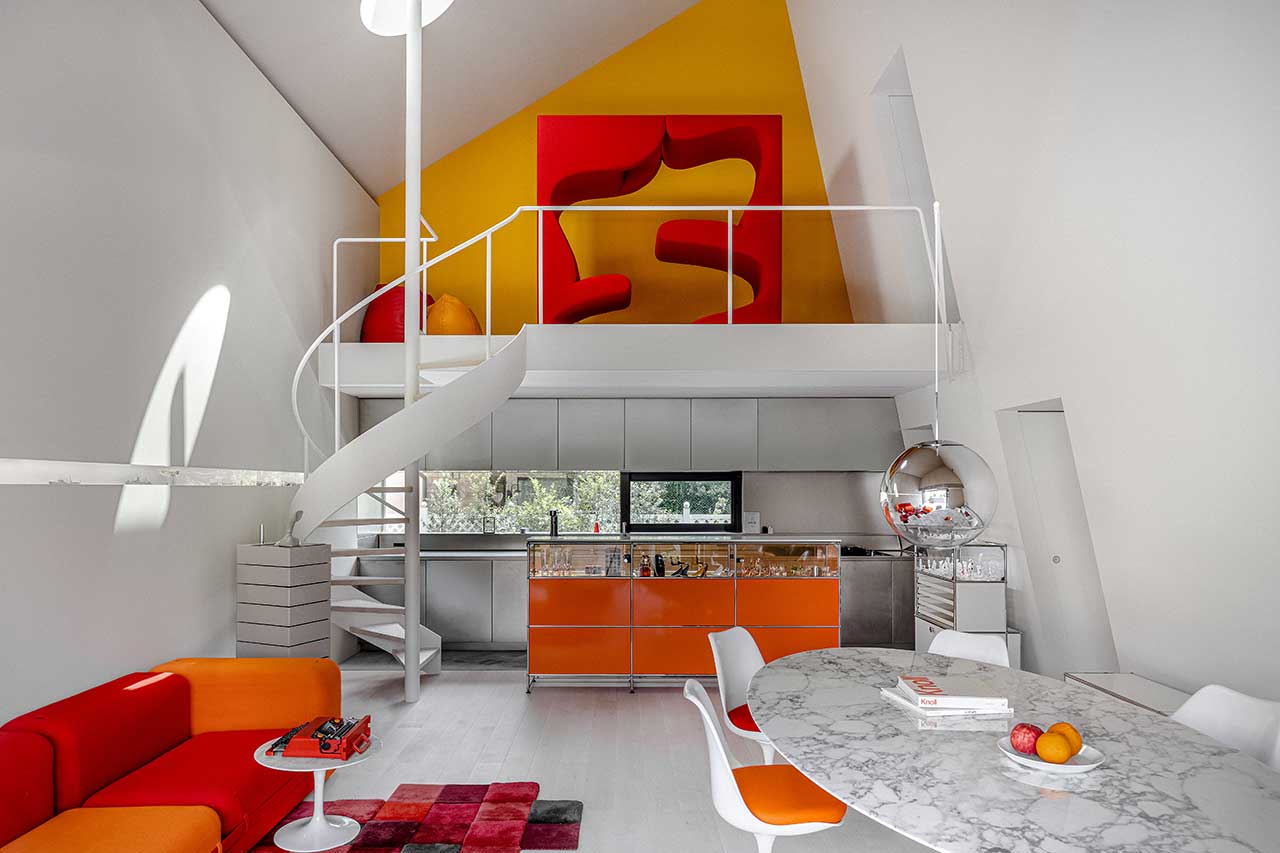 16/21 Photos
17/21 Photos
18/21 Photos
19/21 Photos
20/21 Photos
21/21 Photos
TERADA HIRATE SEKKEI mentions "Memories of the Future" when describing the TERADA HOUSE in Tokyo, Japan. Times when we thought the future would look like the space station lobby in "2001: A Space Odyssey" or the flying cars in The Jetsons cartoon. A time when "the Apollo moon landing in the 1960s symbolized a bright shining destiny where space = future." Home furnishings took on space-age curves and silhouettes in plastics and vibrant colors giving a taste of the bright future ahead. The design of the TERADA HOUSE looks to the futuristic past and the upcoming future with its minimalist, monolithic facade and its contrasting, 50s and 60s inspired interior.
Located near the Takaido Station in Tokyo, the TERADA HOUSE, which houses a family of five, comprises a black building nestled within a concrete base.
Beyond the black front door is a black staircase that leads to the second floor. A yellow sliding door tilts along with the angled wall while disguising an open living and dining room, along with a single bedroom and bath.
On the second floor, double height ceilings and white walls enlarge the space, which is decked out in retro furnishings in vivid reds, oranges and yellows.
The open kitchen, dining and living room combine custom designed furniture with pieces from the 50s and 60s. The room looks out to a terrace with a sliding glass door opening up to merge the two spaces, thereby adding more square footage.
A spiral staircase rises to the top floor of the house which houses a Living Tower sofa in red. The large piece by Verner Panton for Vitra, pops against a bright yellow wall.
A bathroom, covered in white square tiles with black grout, also displays the same slanted wall from the ground floor.
Two more bedrooms are on the top floor – the child's bedroom and the main bedroom which is enveloped in deep blue.
Photos by Ben Richards.