This concrete home, located in the woods of Argentina, was built on a lot that forced a multi-level design reminiscent of a video game.
Designed by BAK Arquitectos, and made almost entirely out of concrete, the home is divided into sections to account for the steep lot.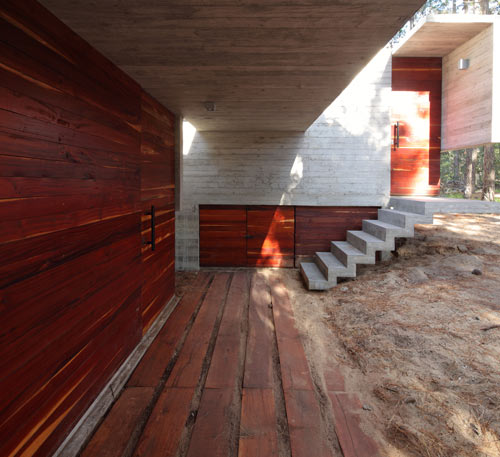 I love the wood accents.
The use of horizontal pieces of concrete mimics the look of wood, therefore making the interior seem a lot warmer.