The Weekend House in Beskydy, one of Pavel Míček Architects' latest creations, is situated in the southern region of the Beskydy Mountains in the Czech Republic. Surrounded by almost no other buildings, the home's angular design both holds its own amongst the mountains and blends in thanks to its A-frame structure.
Pavel Míček Architects were faced with many building regulations from the Beskydy Protected Landscape Area Administration due to the location's natural setting. The result is a cottage design that reacts directly to the shape of its specific plot, which consists of a sloping mountain meadow that leads down to a flowing stream.
Concrete was used to realize most of the exterior, while larch wood dominates a majority of the interior spaces. Over time, both materials will age to further complement their surroundings – the concrete will overgrow with moss, and the larch wood will gain a greyish-silver patina.
The home's top floor is a free-flowing space that offers open views of the mountain scenery through large windows informed by the A-frame. Larch wood floors and walls create a unified space that references the mountain range it overlooks.
The home features two hidden staircases that place emphasis on the living spaces rather than a grand staircase as the centerpiece.
In addition to walls and floors, larch wood is also used in a variety of unexpected ways throughout the home. The kitchen features tonal larch wood cabinets, and the bathroom shower floor is also larch wood.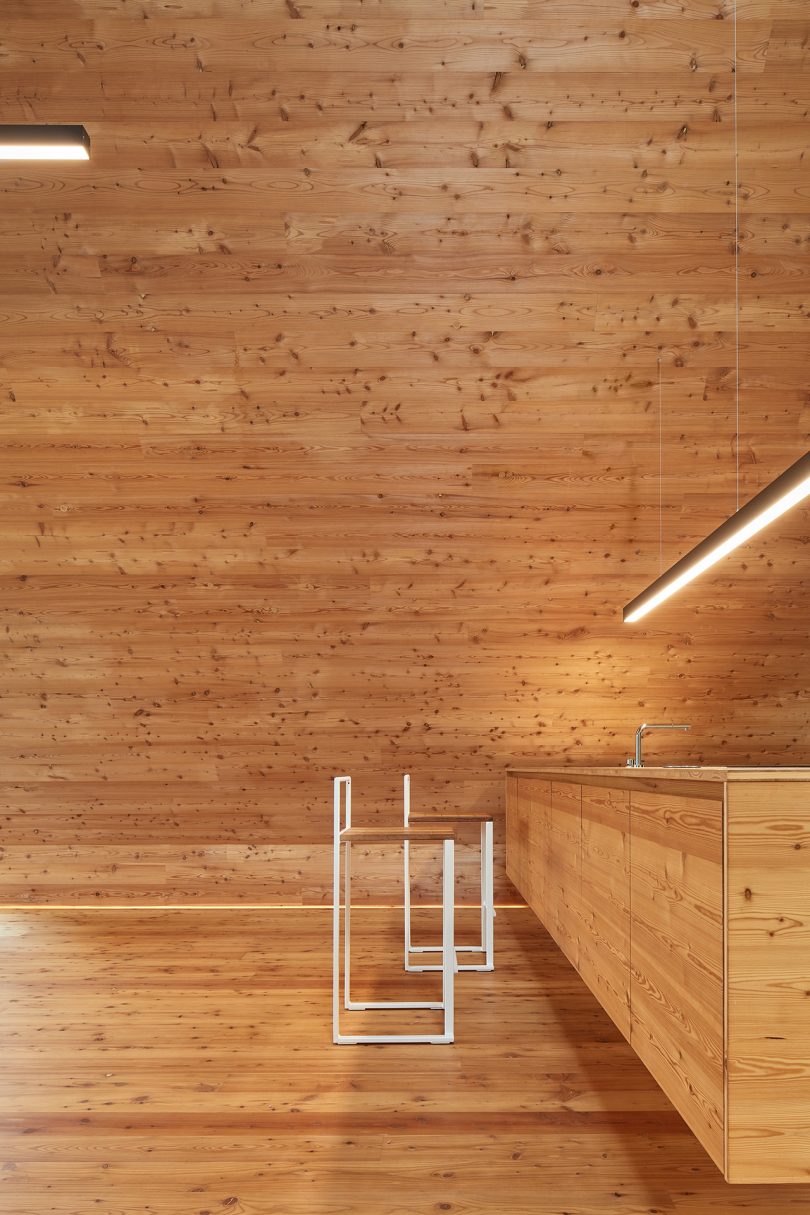 Photos by Jakub Skokan and Martin Tůma of BoysPlayNice.