At approximately 463 square feet (48.3 square meters), this apartment in Kotelniki (Moscow) is perfectly suited for one person. That's just the case as it's occupied by a young, single man who might at some point live with his girlfriend. For now, it's just him and the new layout and design, created by Geometrium, include a new sleeping area, an open space to include the kitchen, dining room, and living room, and a place to smoke shisha (hookah).
The kitchen and the bathroom remained in the same spot, while the bedroom moved to the middle of the apartment and was enclosed in glass panels. That only required a wall between the hallway, living room, and bathroom, keeping as much of the apartment open as possible.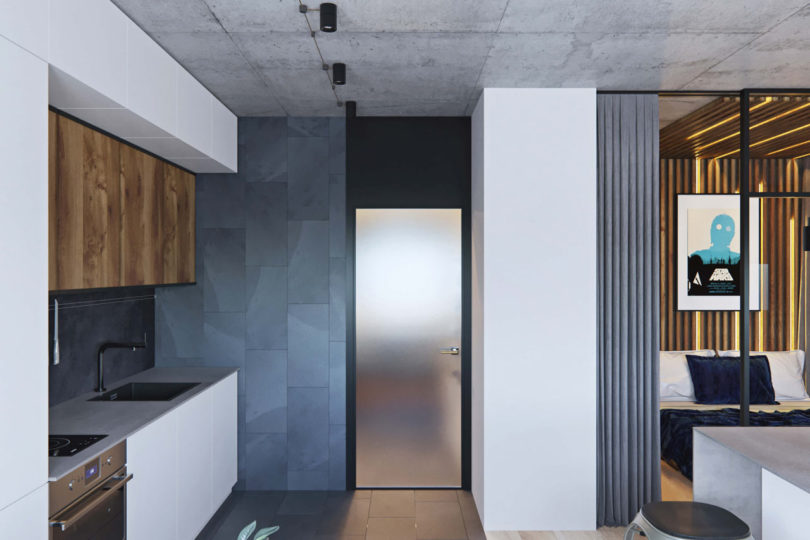 They were going for a modern, loft-like feel so they incorporated natural slate tile throughout the interior for a slight industrial look.
On the walls, a brick made of concrete was used to replicate old bricks.
In the middle of the apartment, IKEA closet systems were installed for storage, including on one side of the bedroom. The bed was made from old pallets that they placed a mattress on top of.