A Glass House in Texas With a Roof That Appears to Float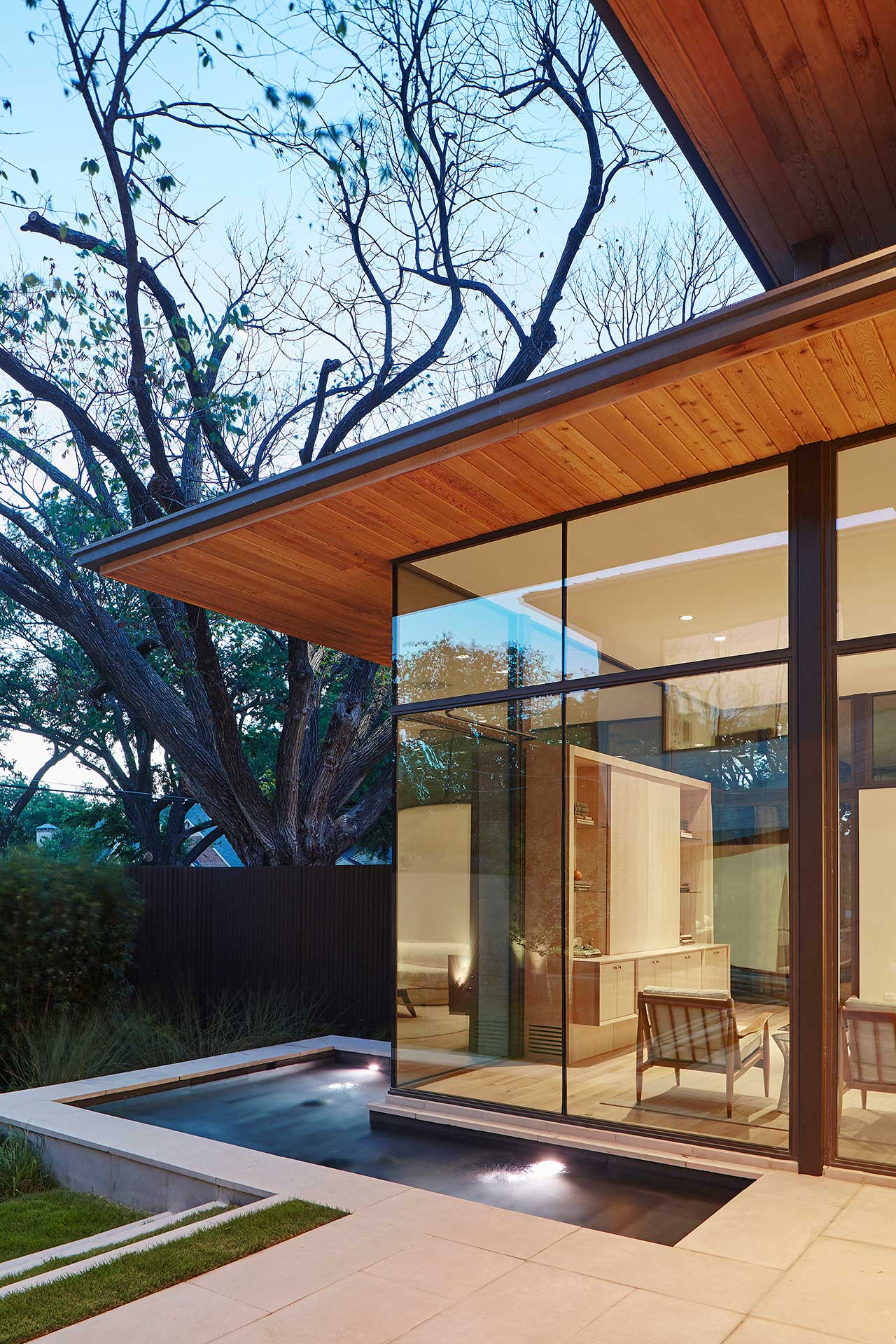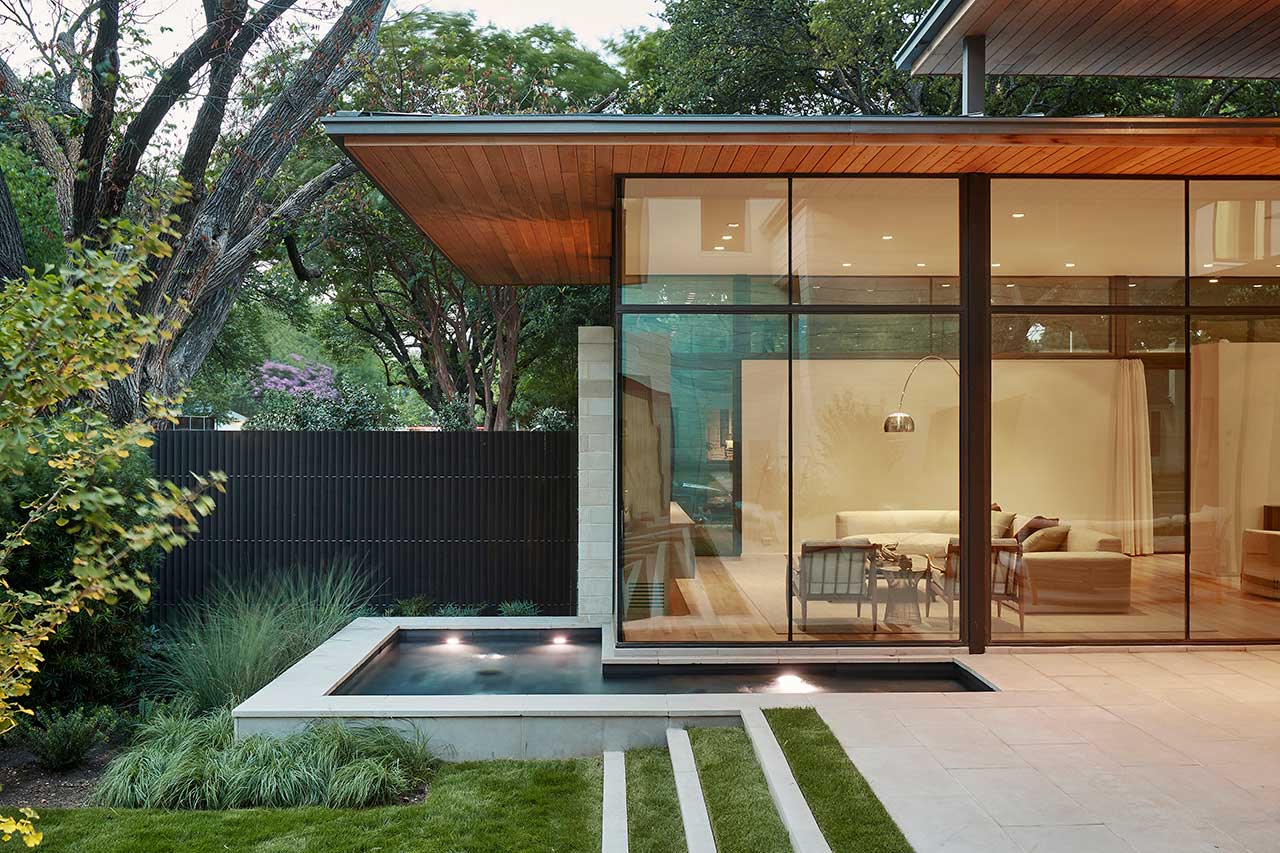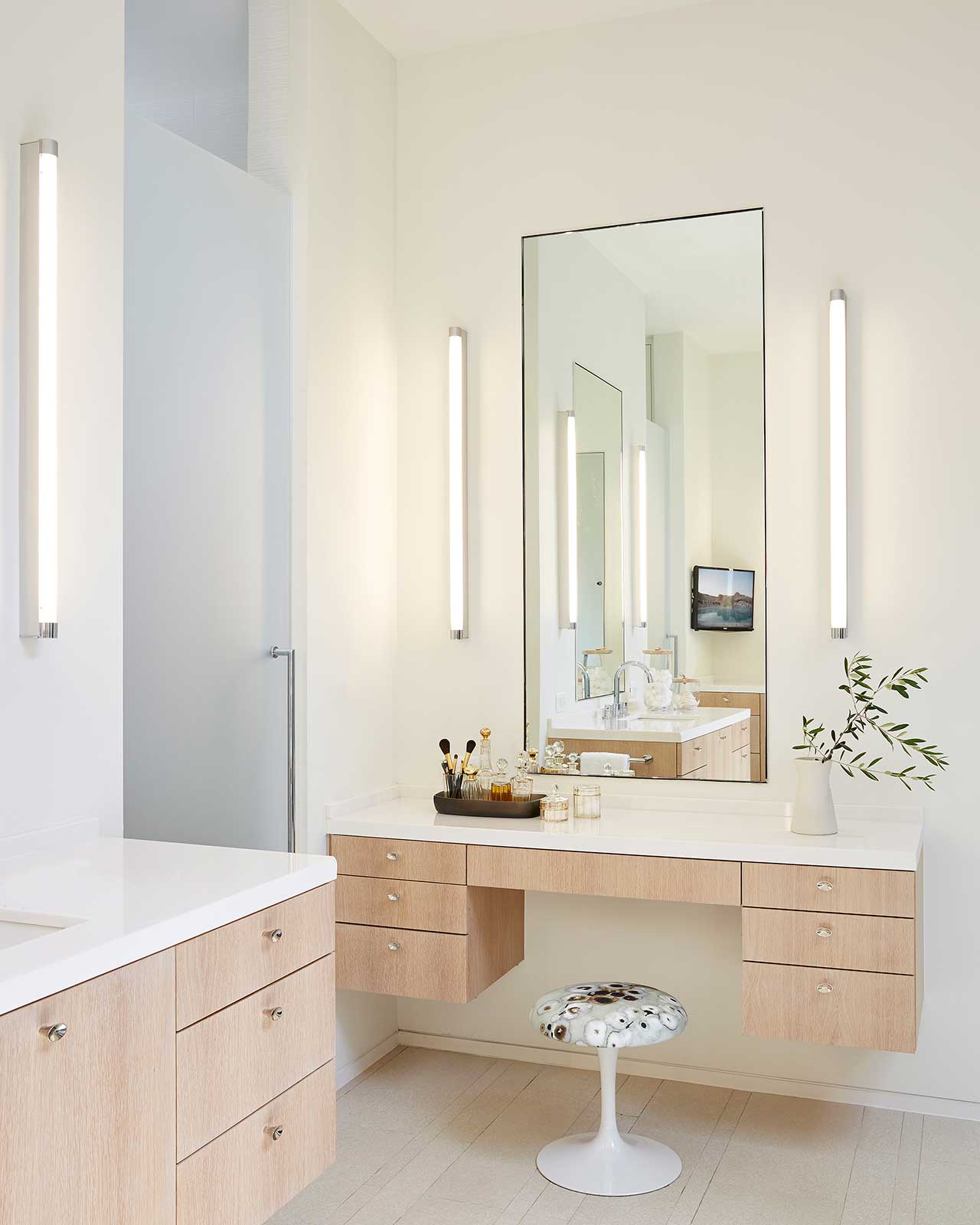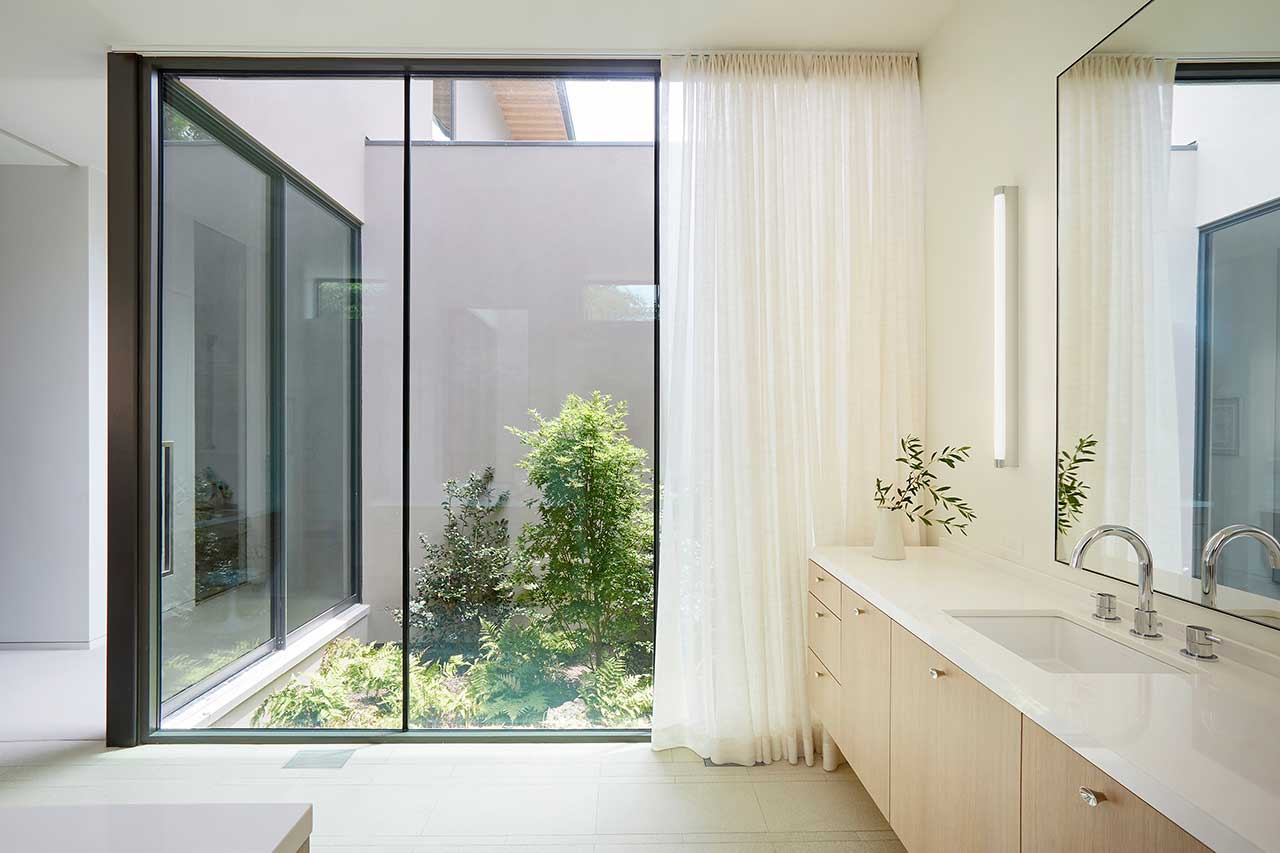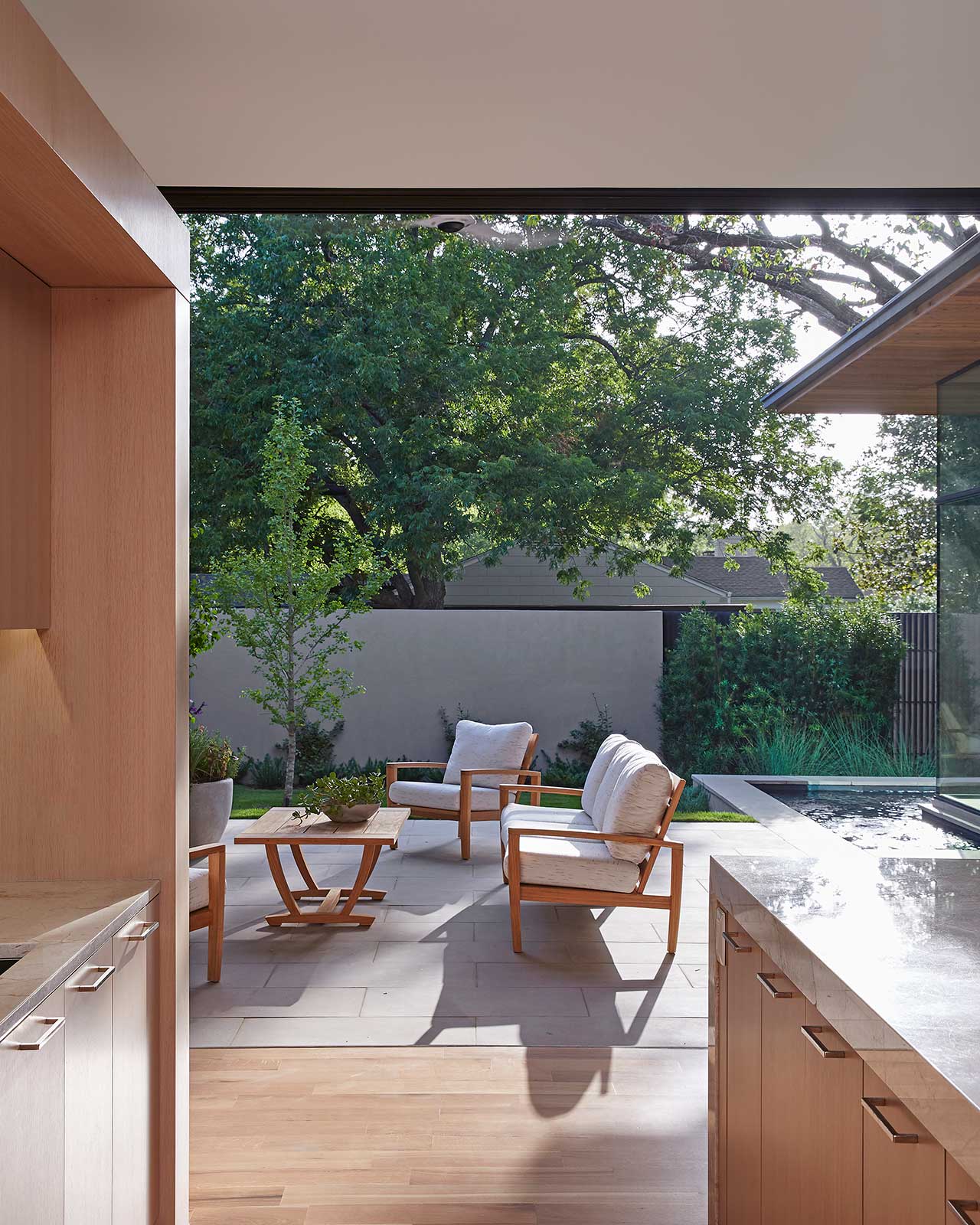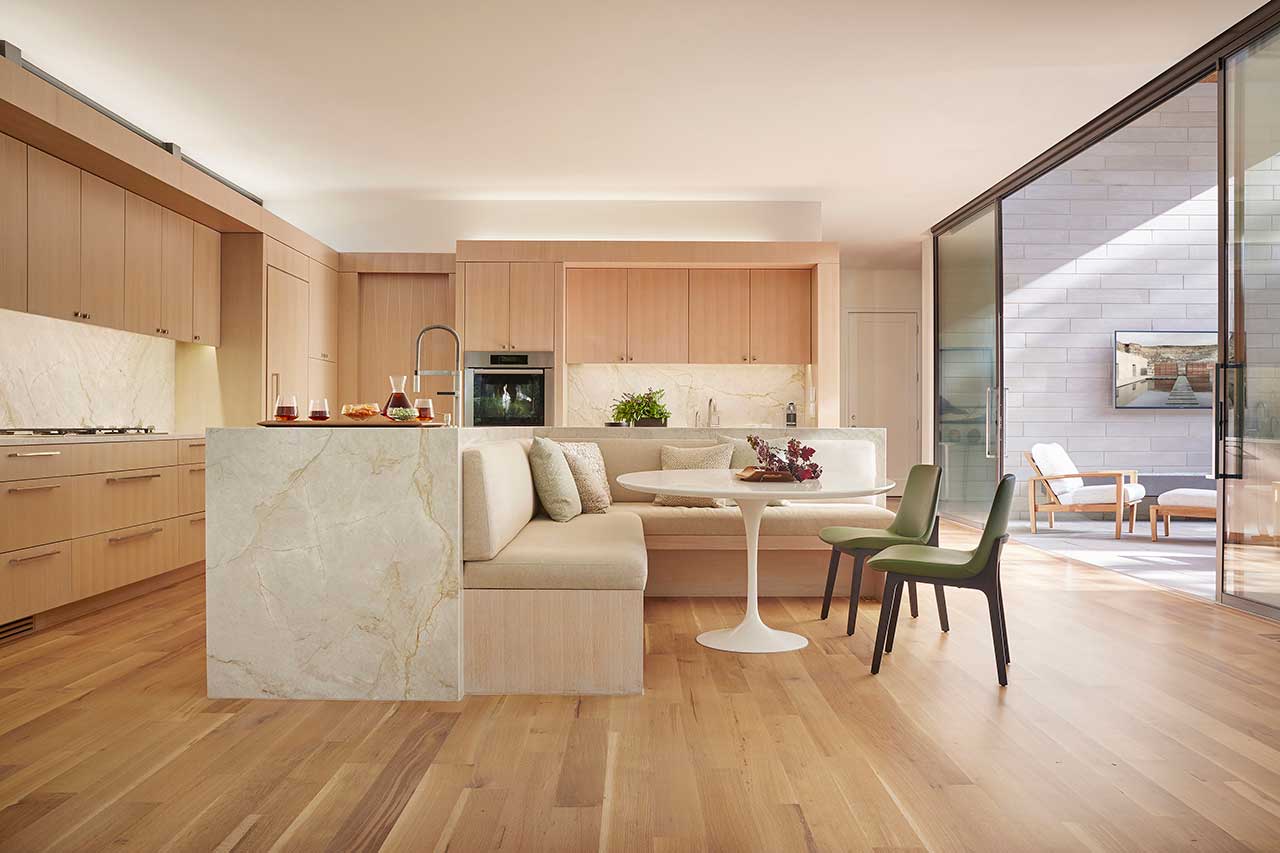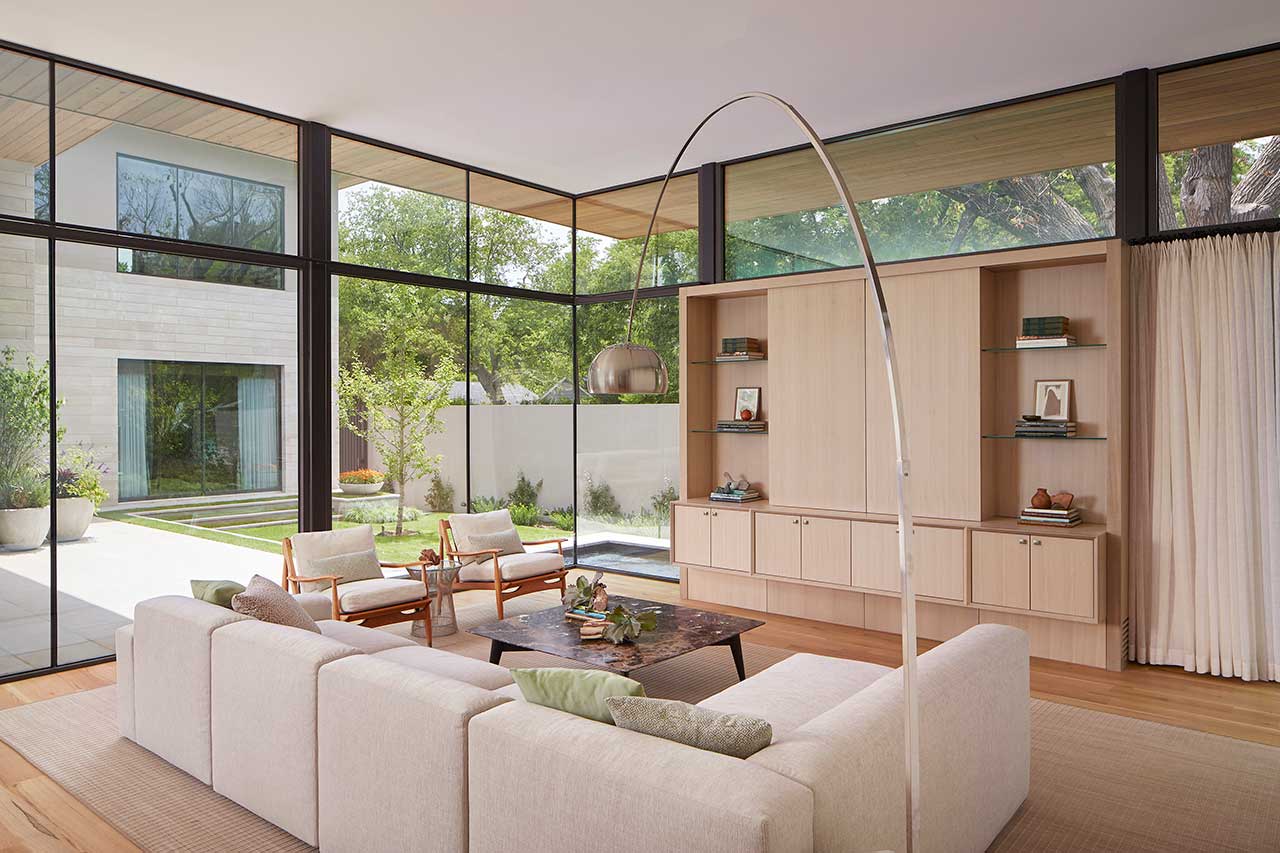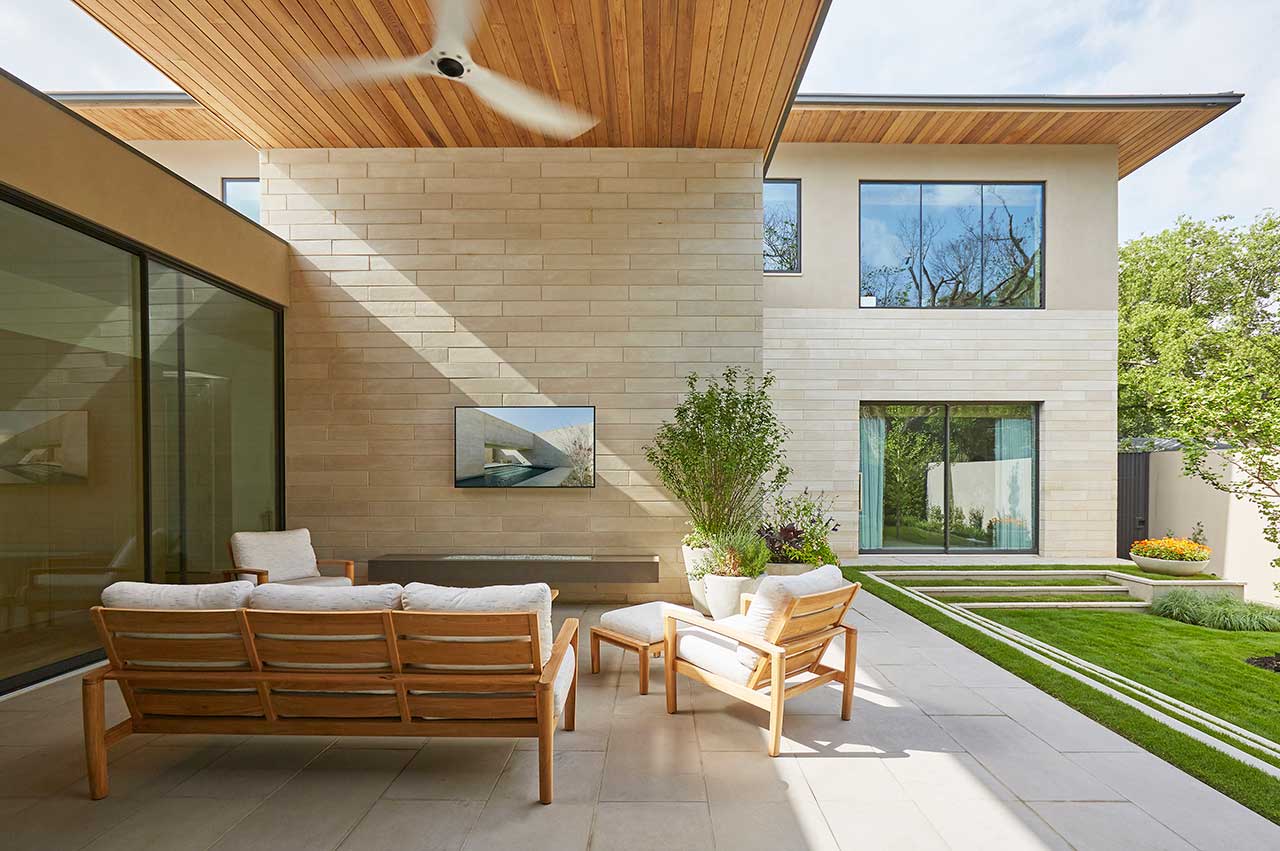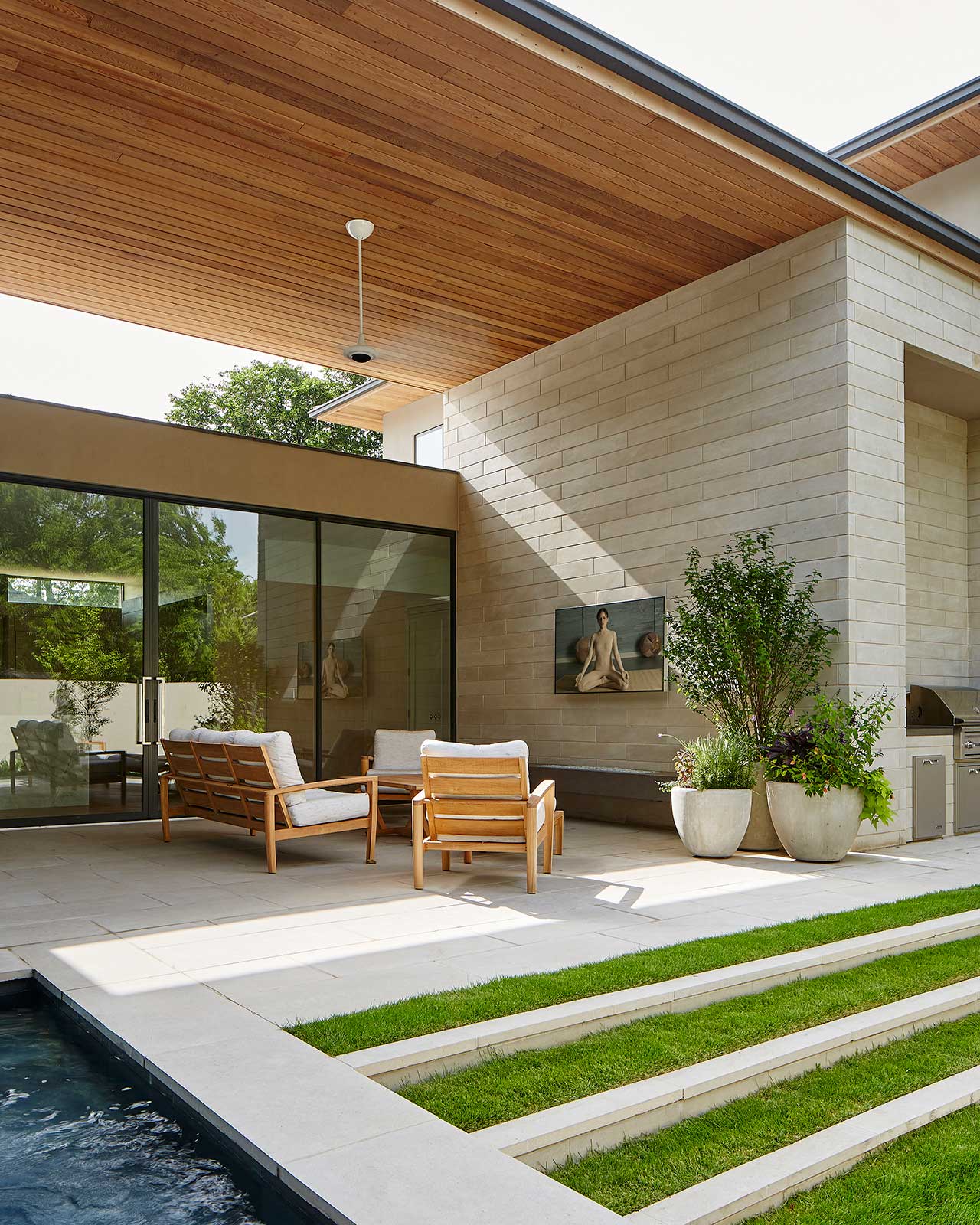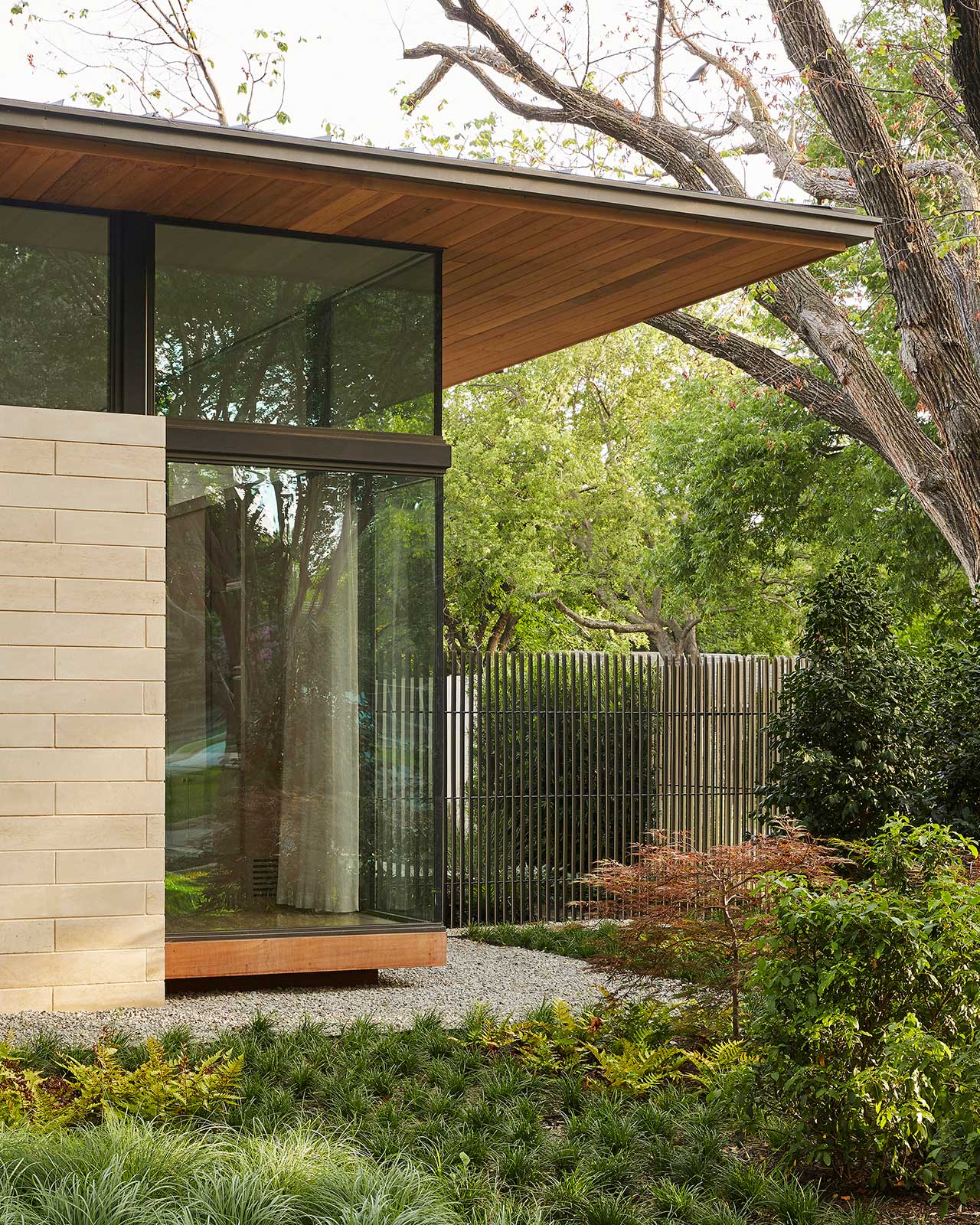 A Glass House in Texas With a Roof That Appears to Float
1/22 Photos
2/22 Photos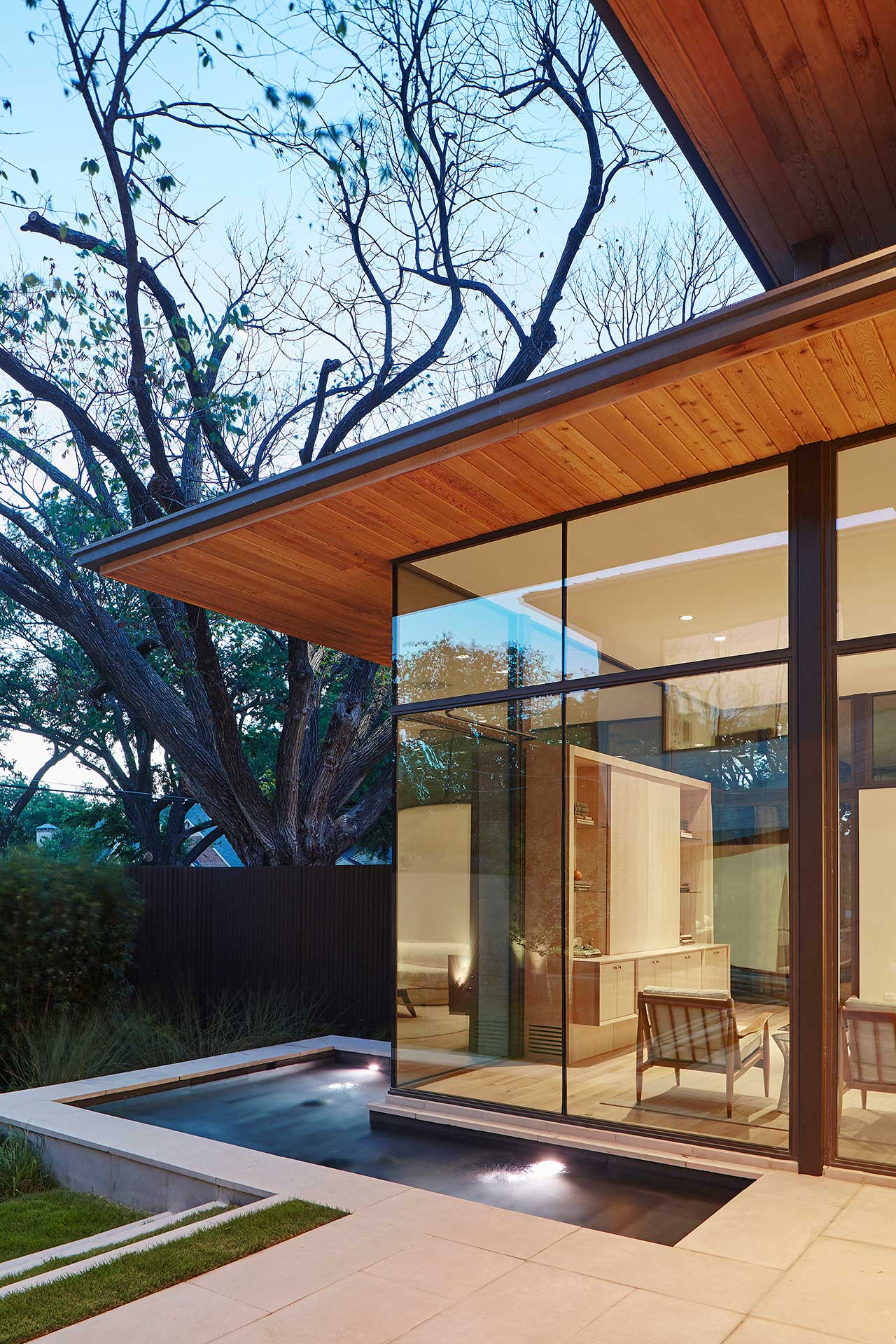 3/22 Photos
4/22 Photos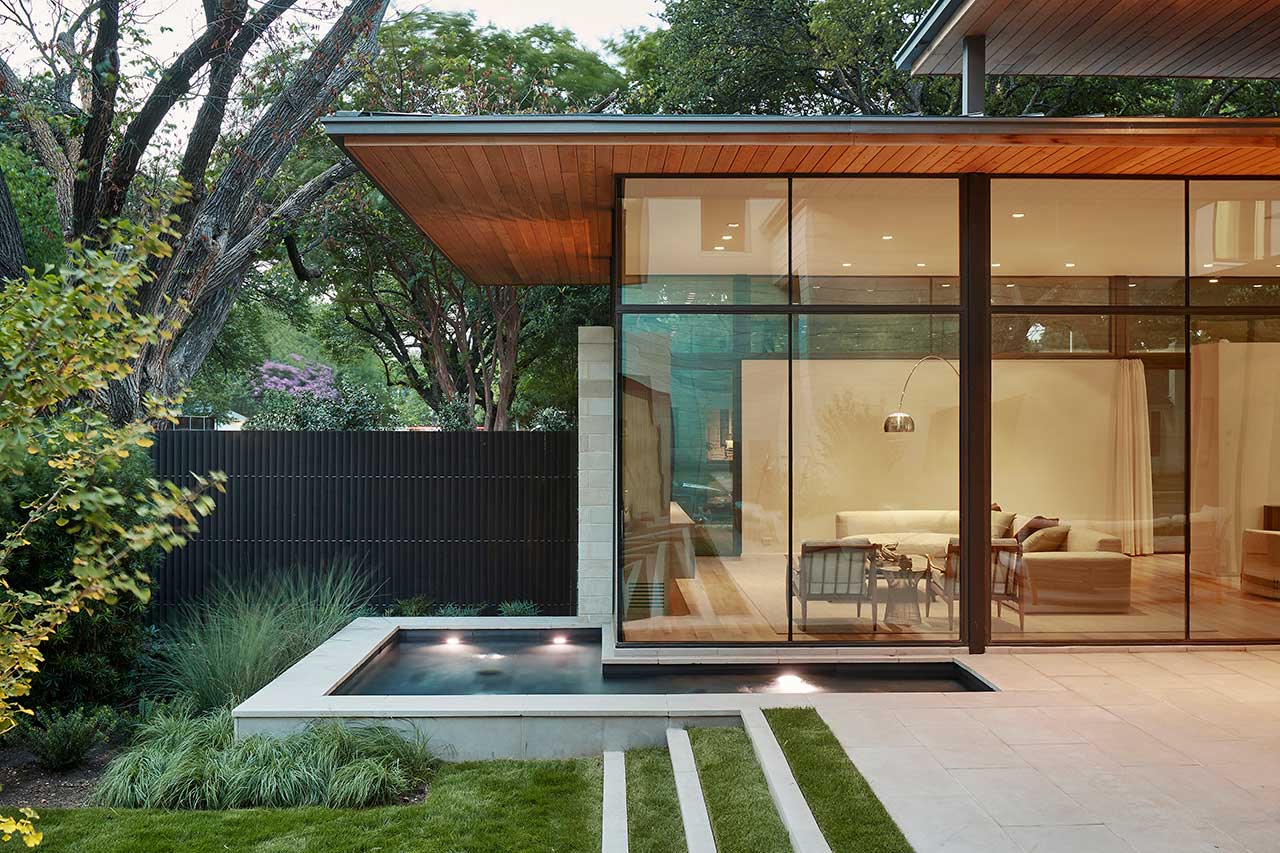 5/22 Photos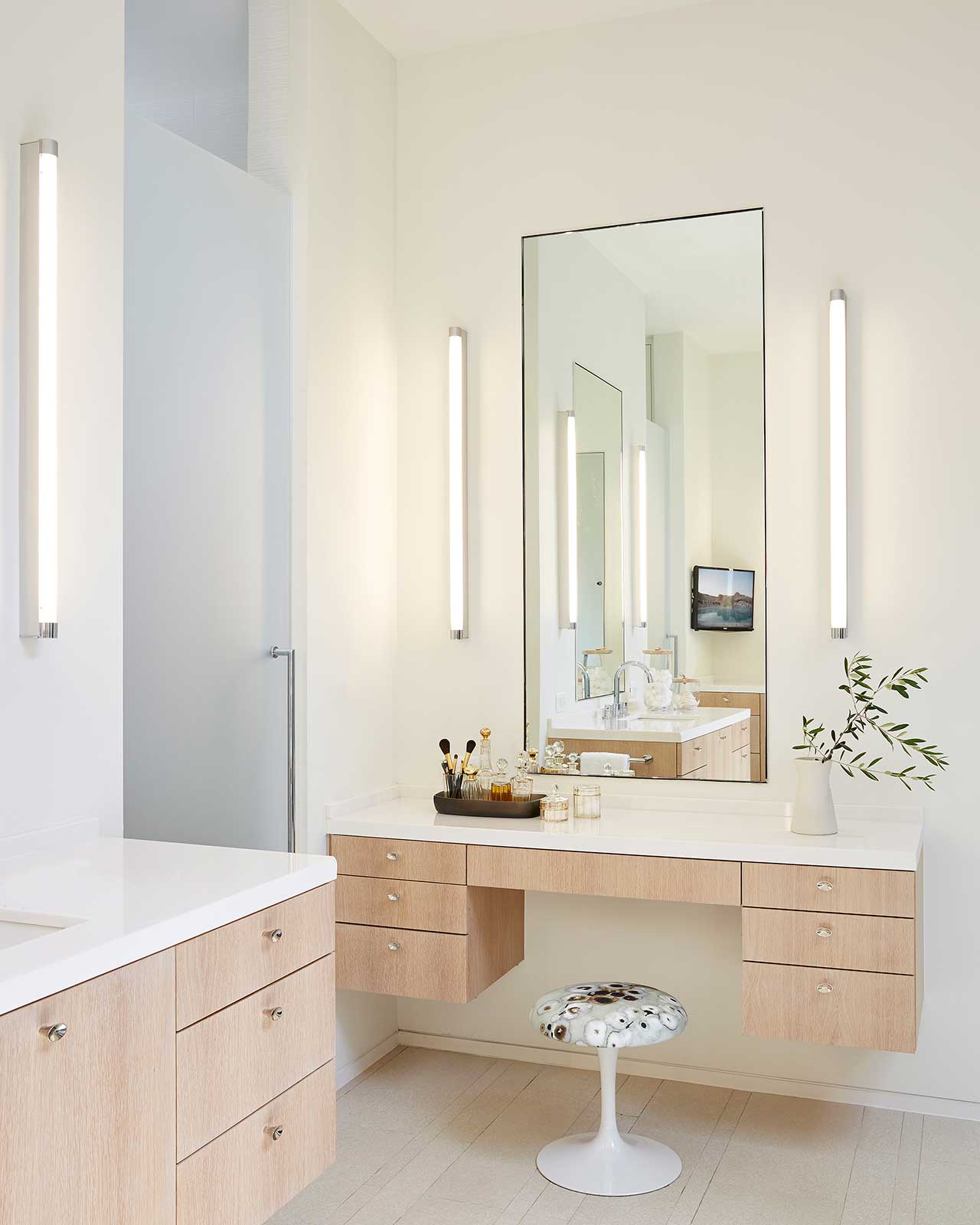 6/22 Photos
7/22 Photos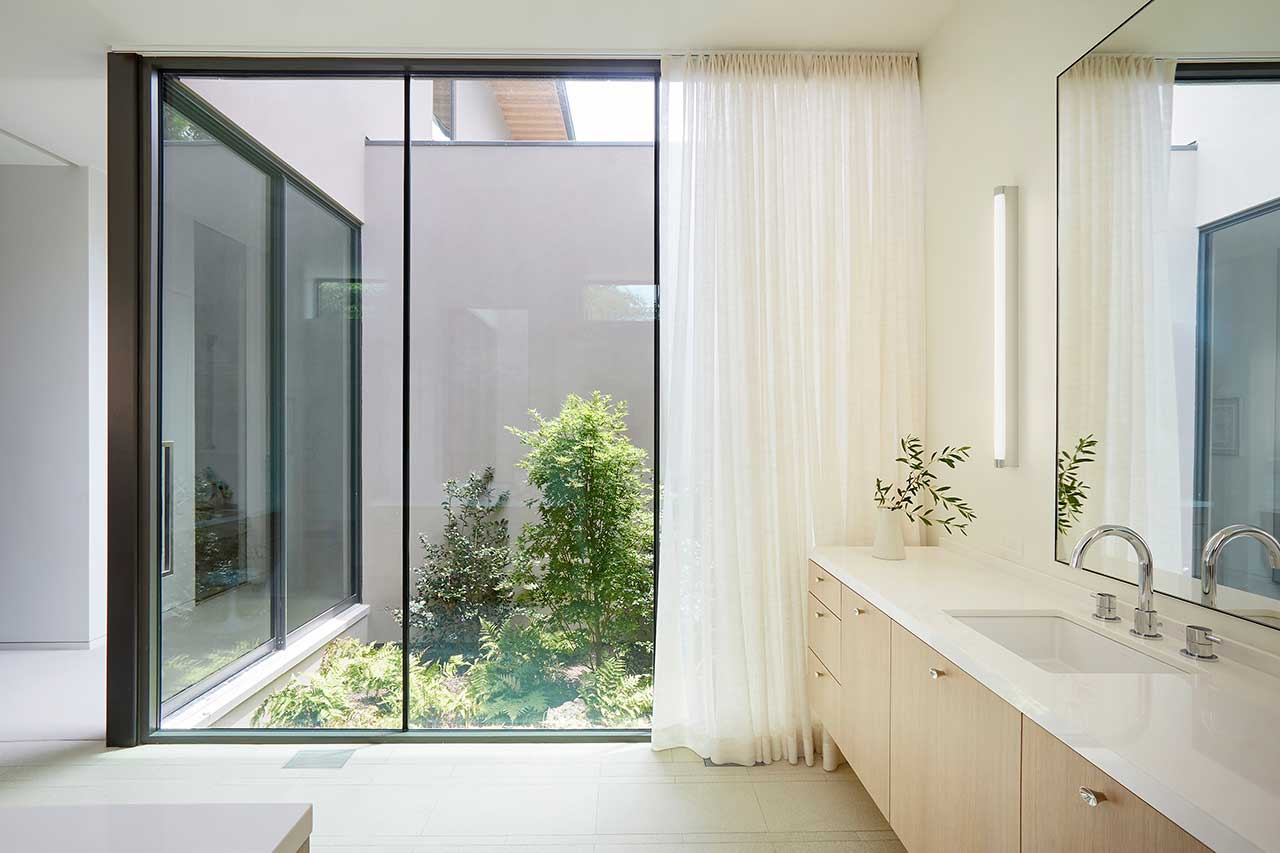 8/22 Photos
9/22 Photos
10/22 Photos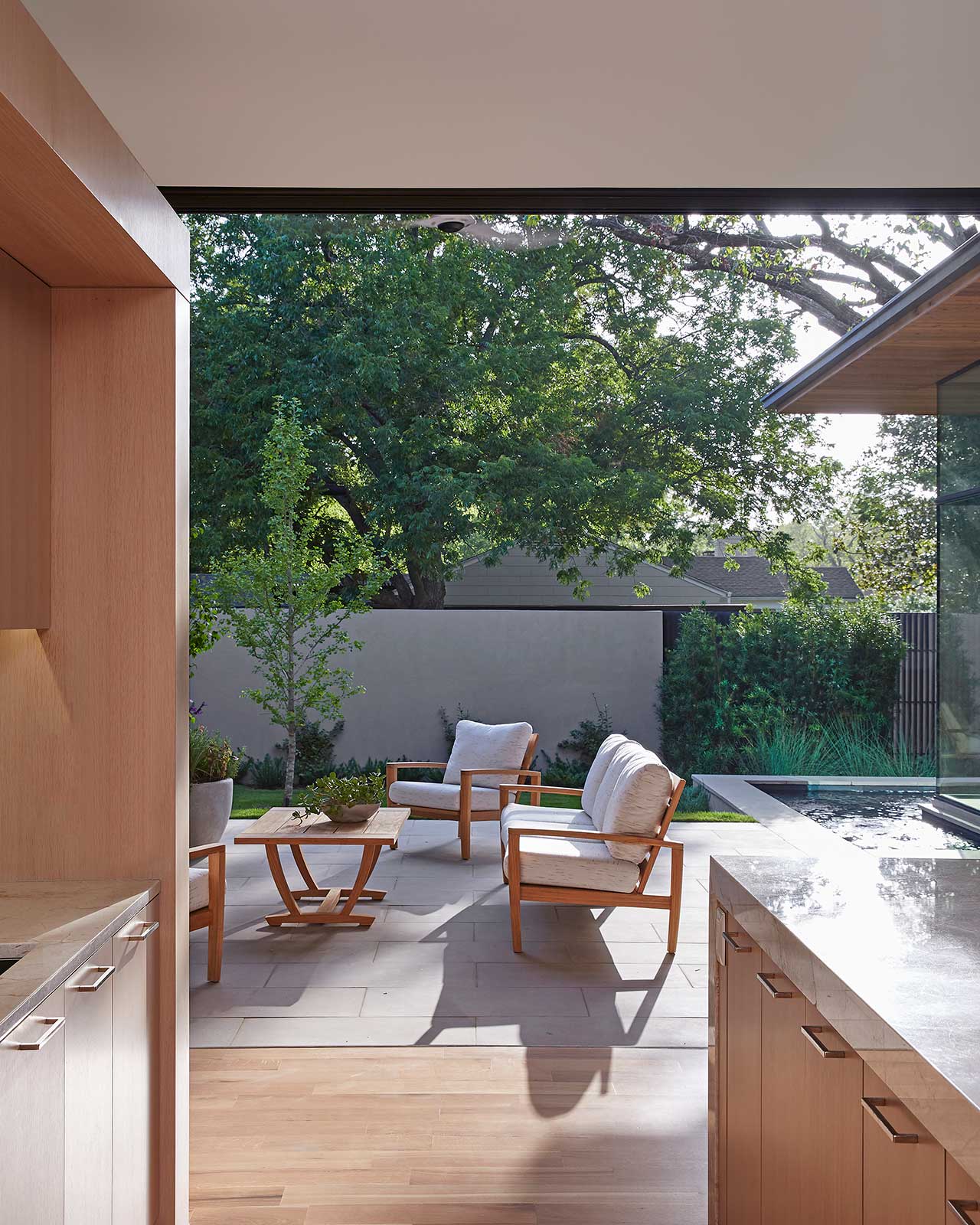 11/22 Photos
12/22 Photos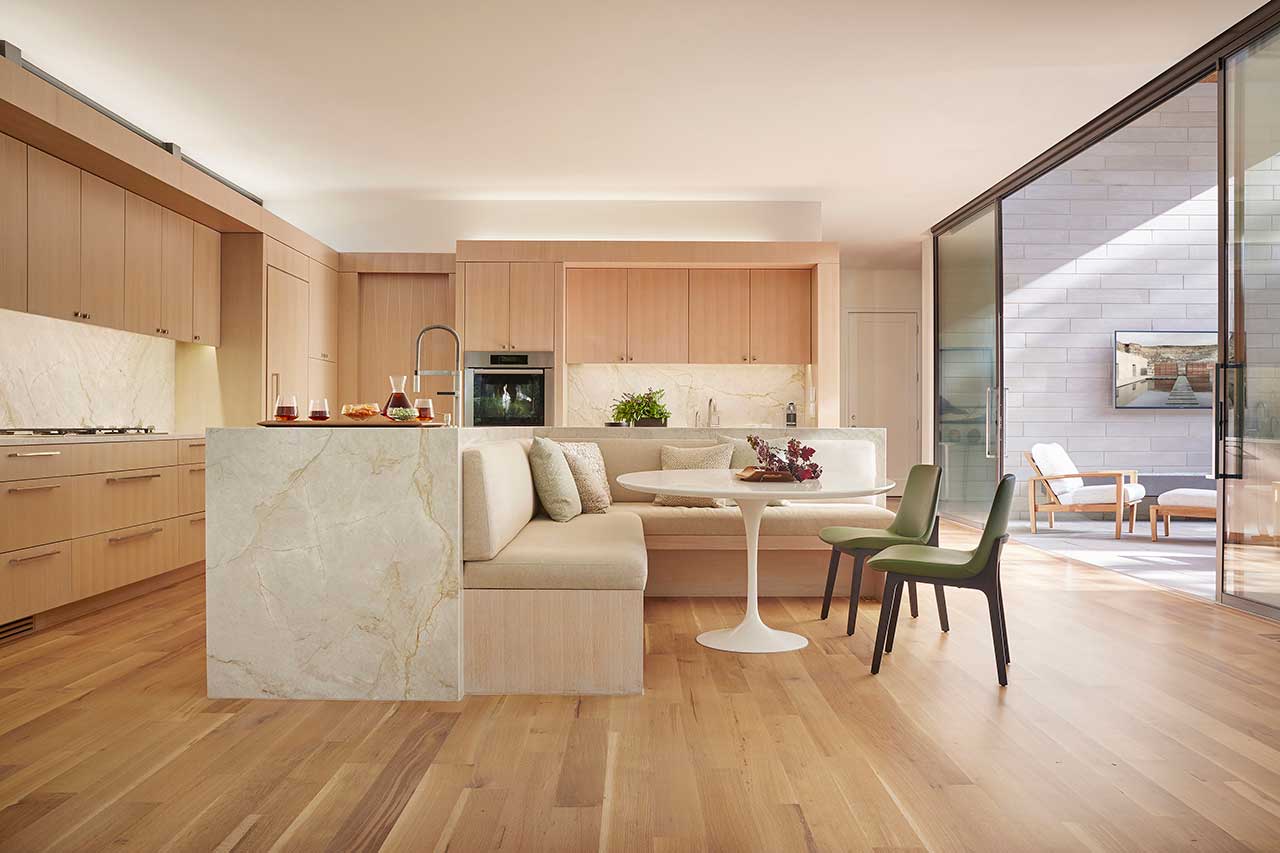 13/22 Photos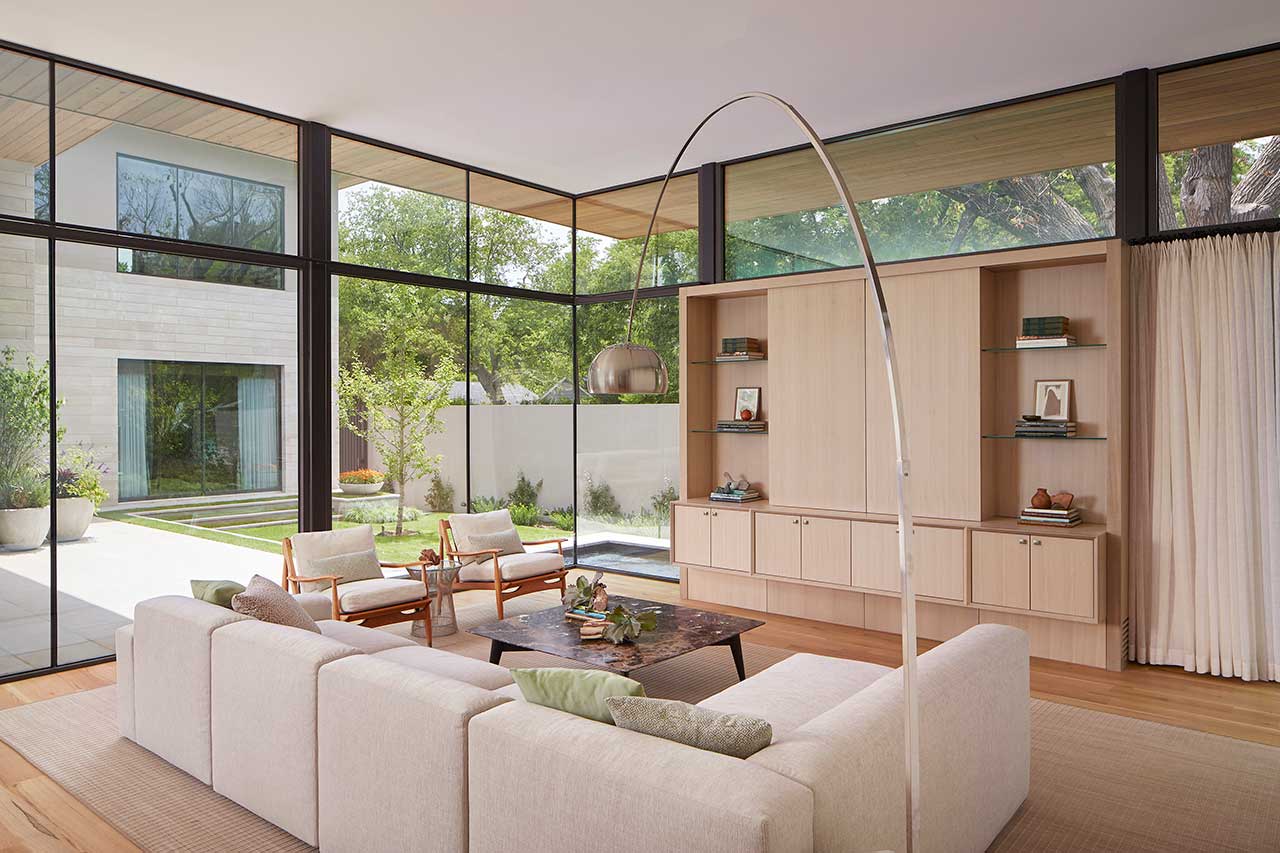 14/22 Photos
15/22 Photos
16/22 Photos
17/22 Photos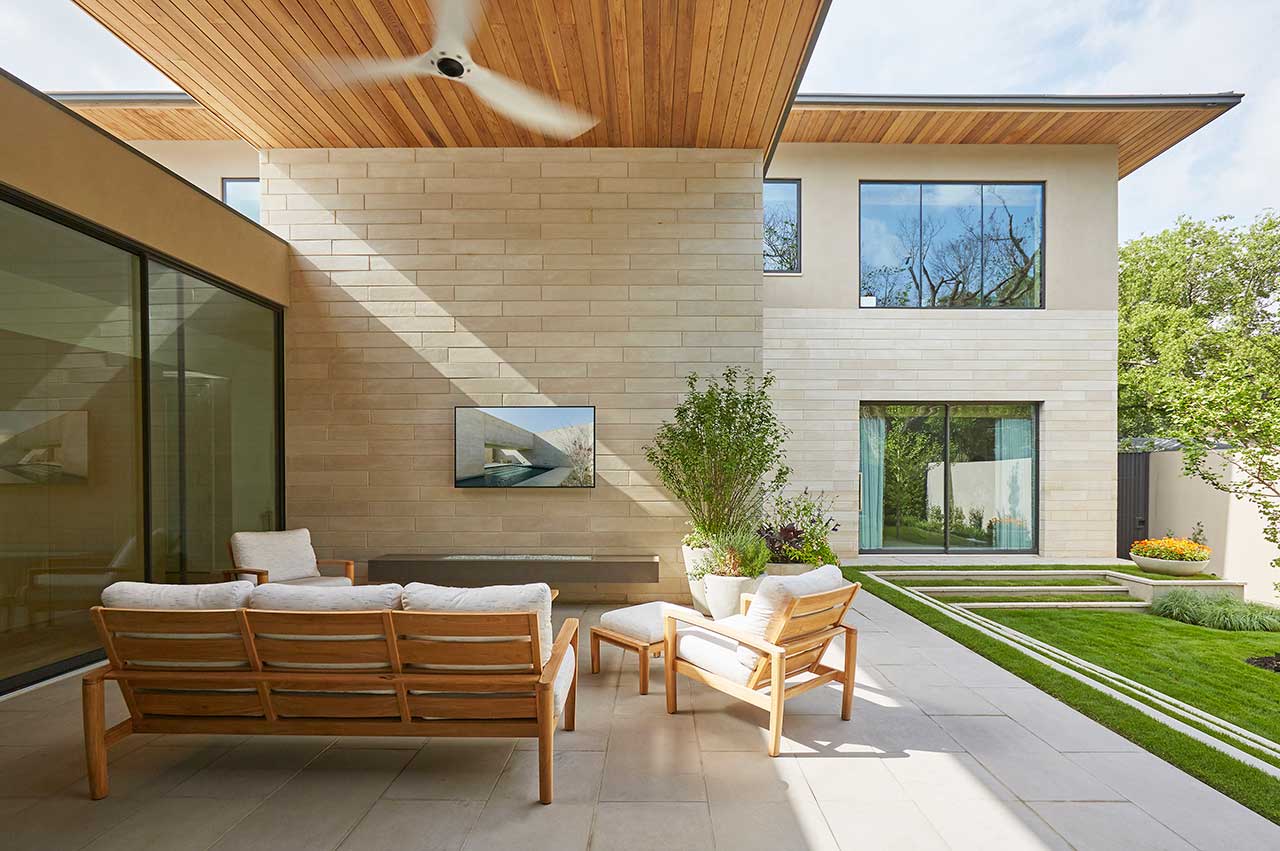 18/22 Photos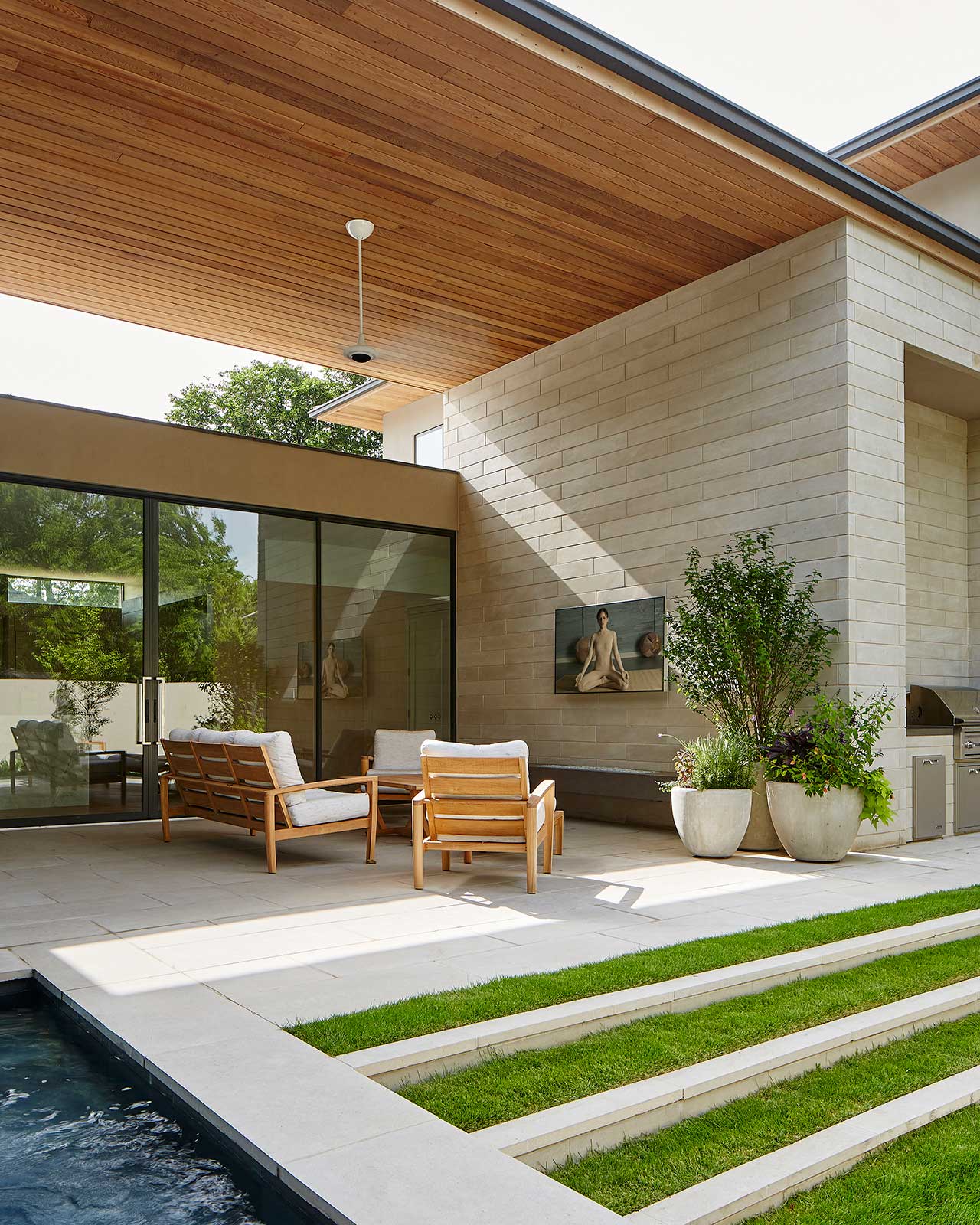 19/22 Photos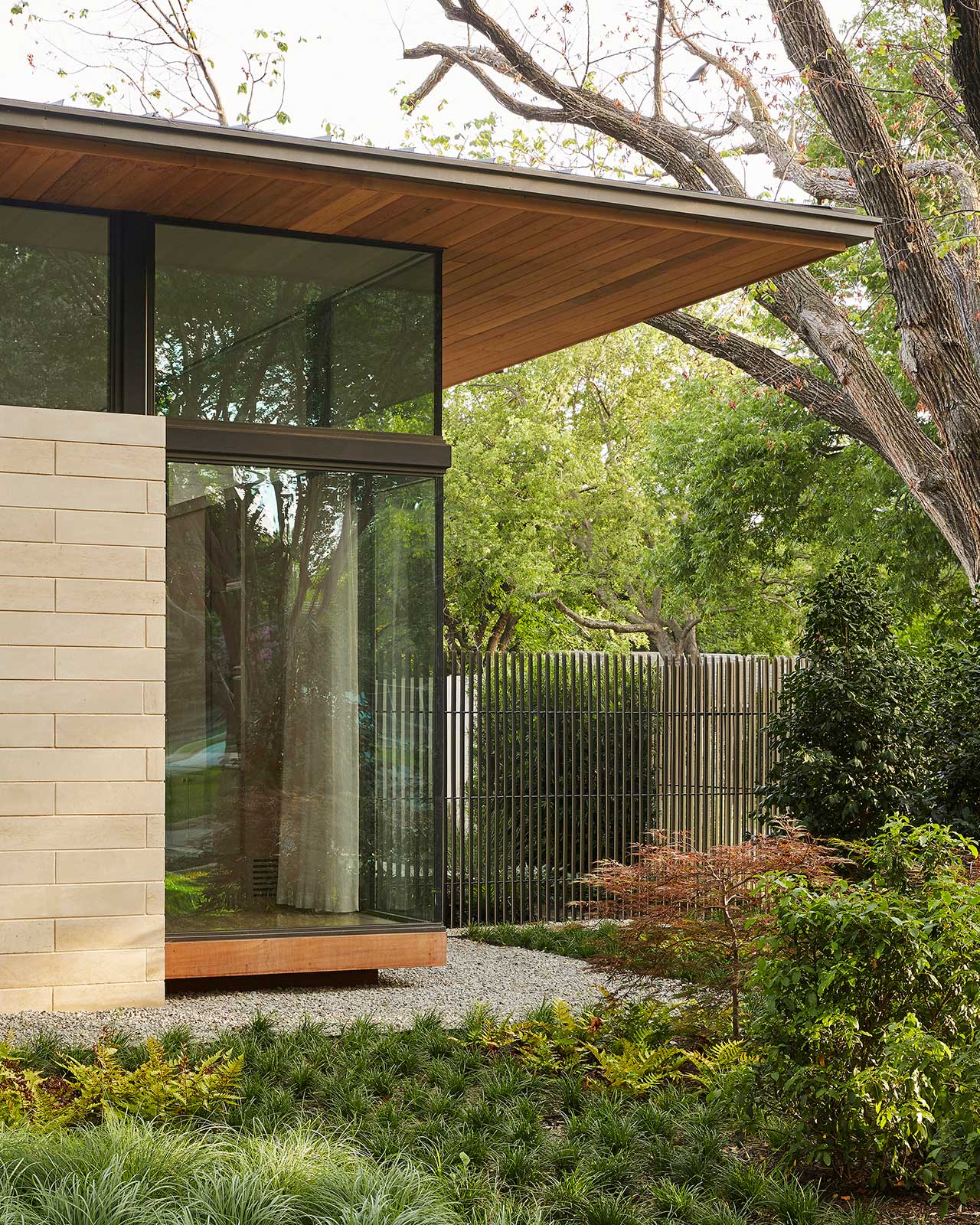 20/22 Photos
21/22 Photos
22/22 Photos
Built around a courtyard in a neighborhood of bungalows in Dallas, Texas, the Southwestern Residence offers privacy and an indoor/outdoor lifestyle for retired empty-nesters. Designed by smitharc architecture + interiors, the new modern home keeps to the low-slung scale of nearby cottages with its standing seam metal roof.
Clerestory windows run along the front roofline of the structure giving the appearance of a floating roof.
Despite being built with a lot of glass, the interior remains private thanks to the strategic positioning of the windows.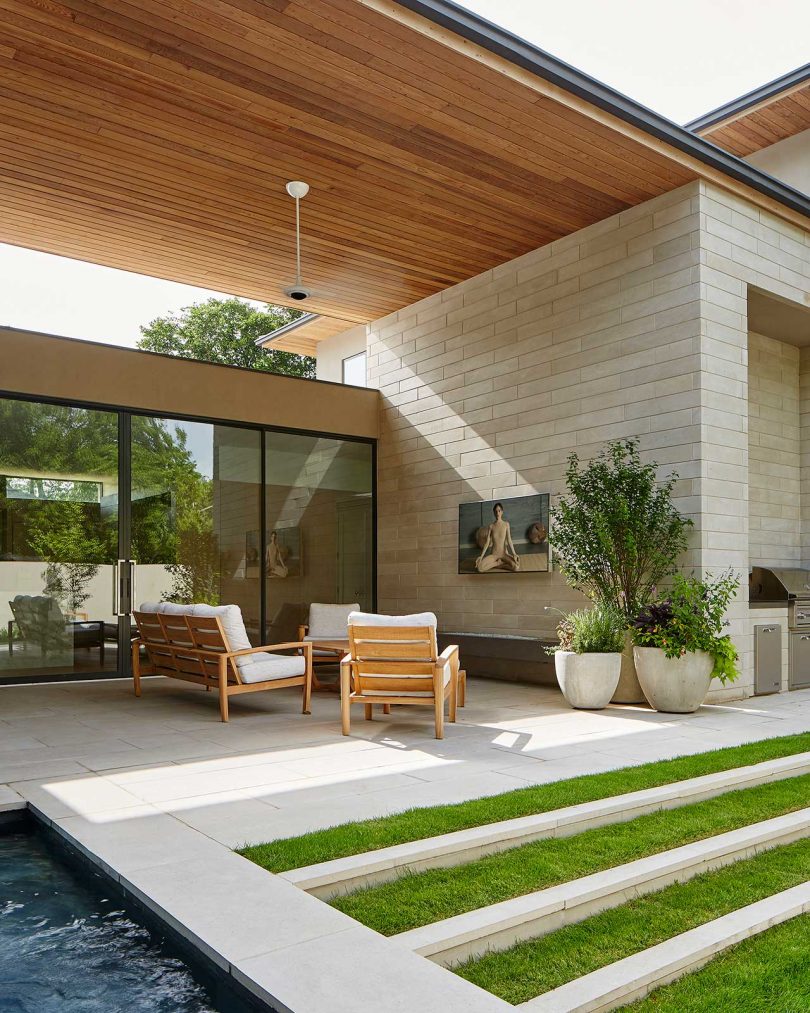 Around back, a large covered patio lives just off the open kitchen and living room spaces, perfect for joining the indoors with the outside.
A combination of Texas limestone, western red cedar, ipe wood decking, concrete pavers, insulated glass, and white oak flooring come together to create a relaxed and warm home, both inside and out.
Inside, neutral tones and light woods lean towards a classic yet minimalist aesthetic, while the large expanses of glass frame various views of the surrounding green landscape.
The backyard courtyard is wrapped around on three sides by the house to create a private oasis for the homeowners.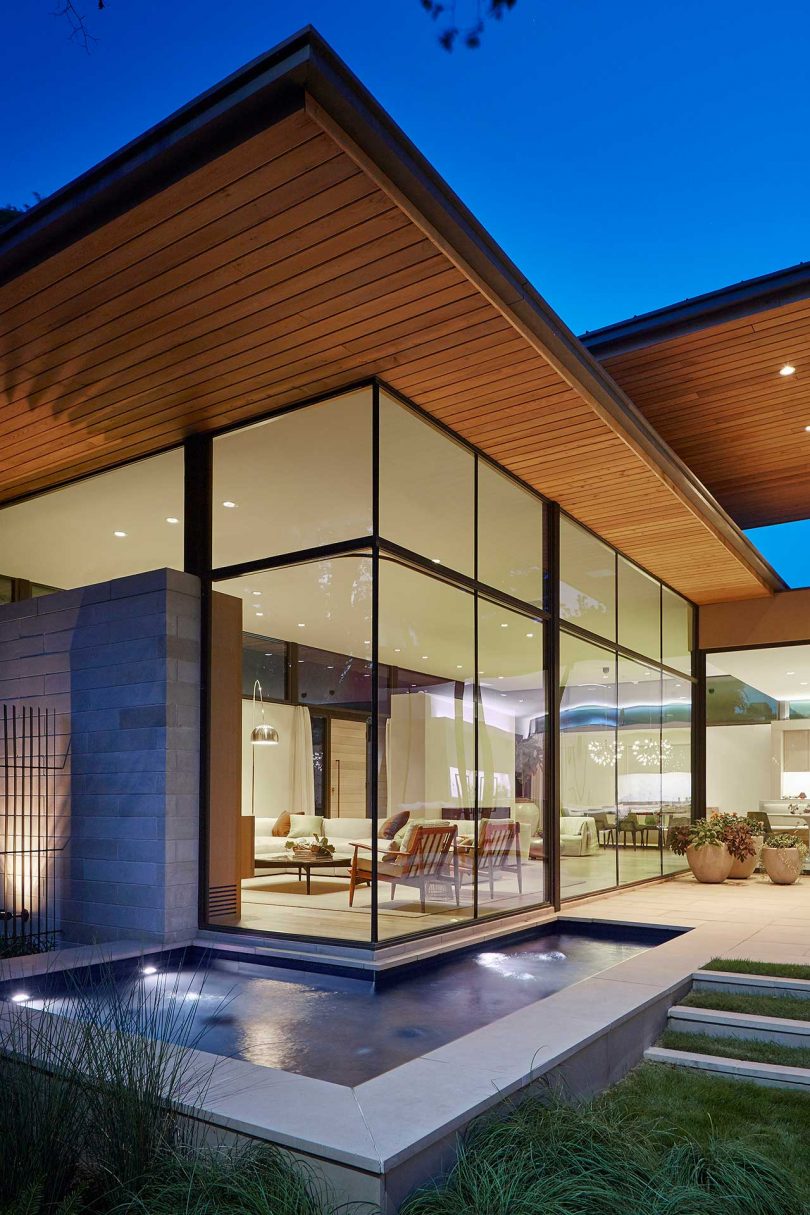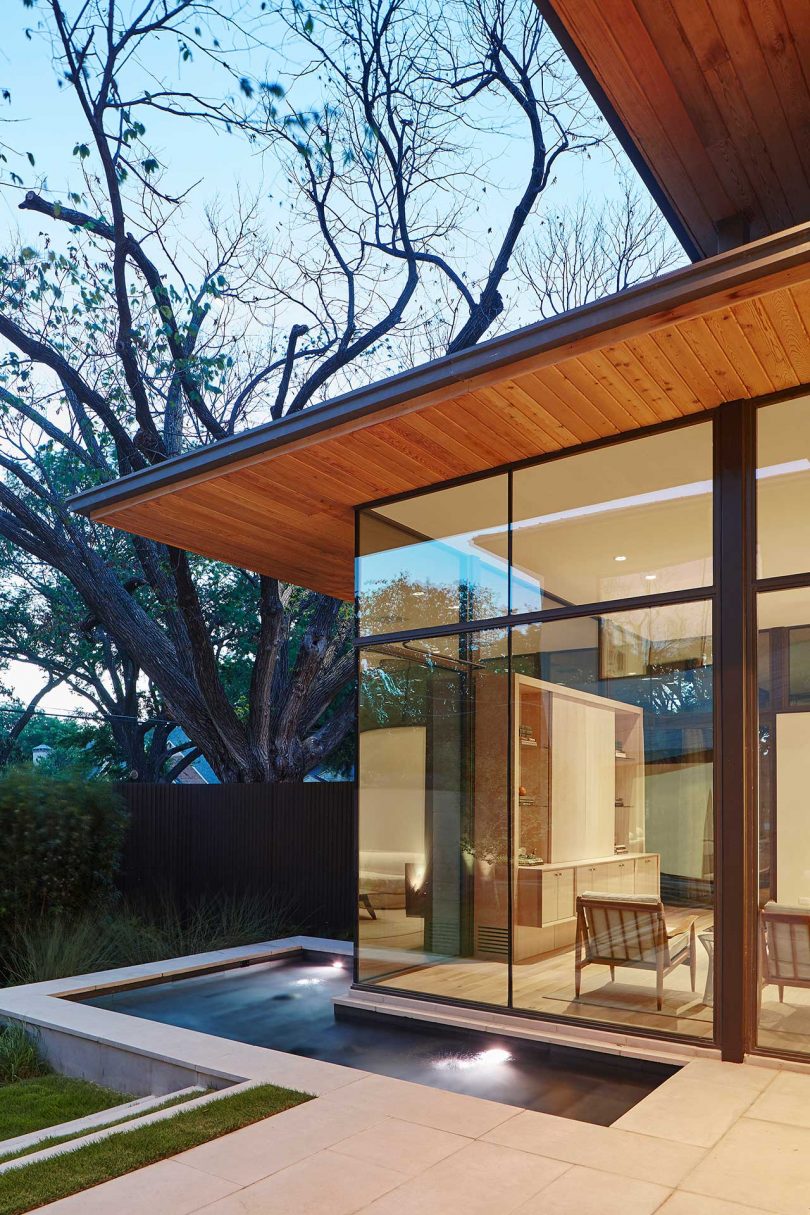 Photos by Stephen Karlisch Photography.