A Glass House Inspired Pavilion Houses an Indoor Swimming Pool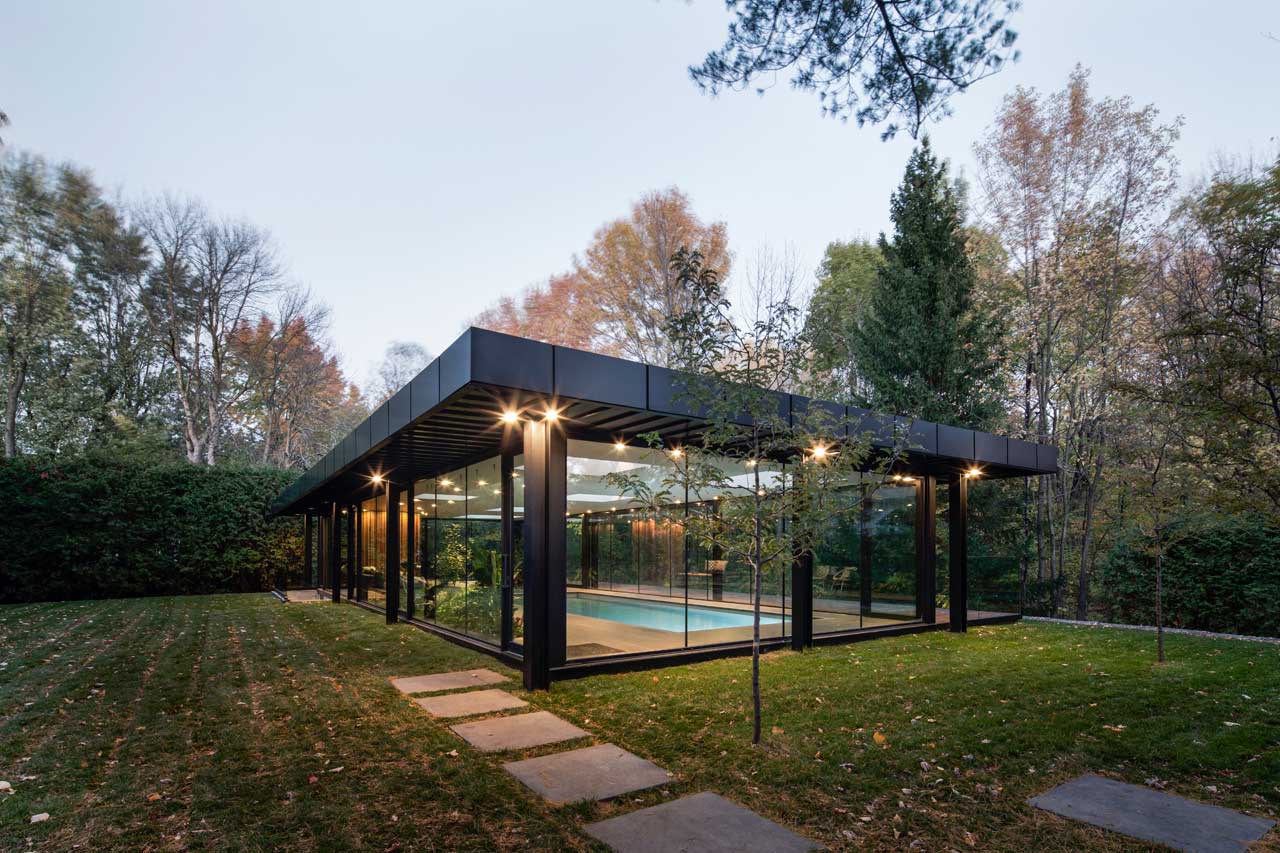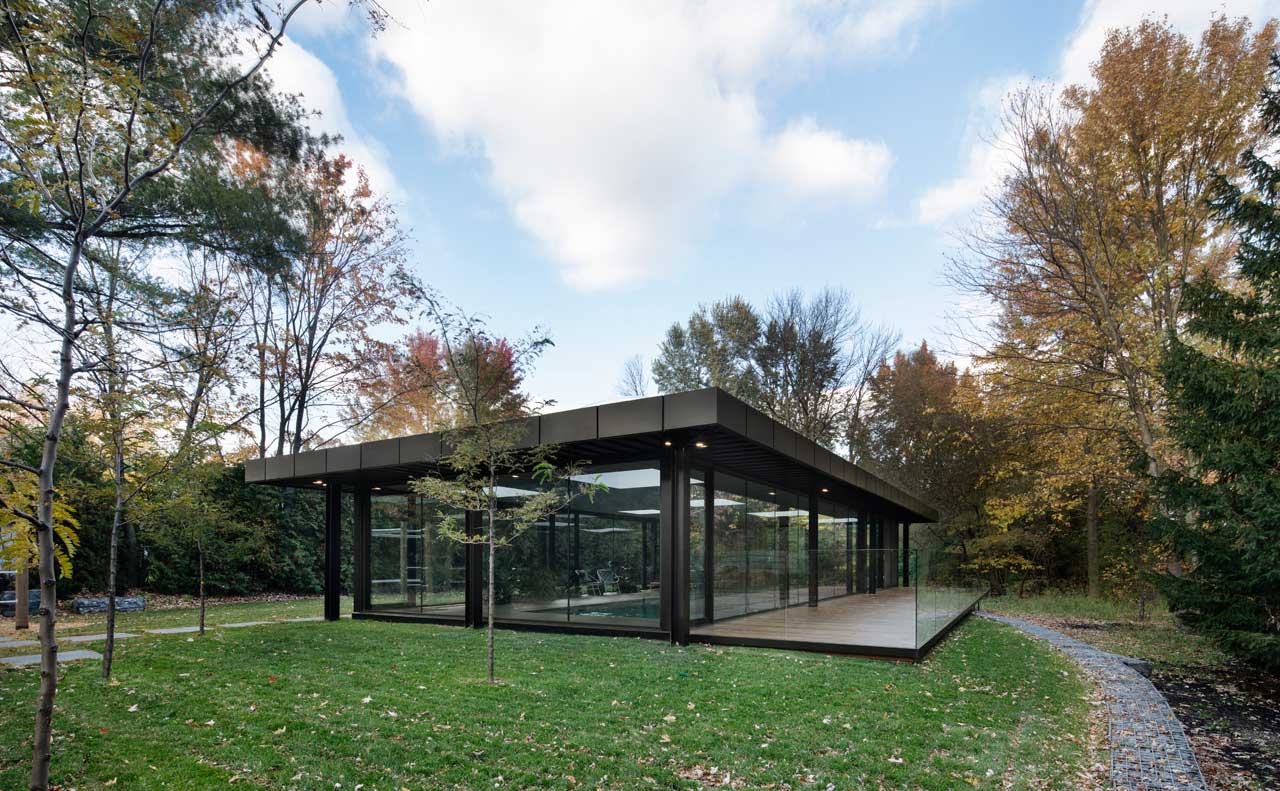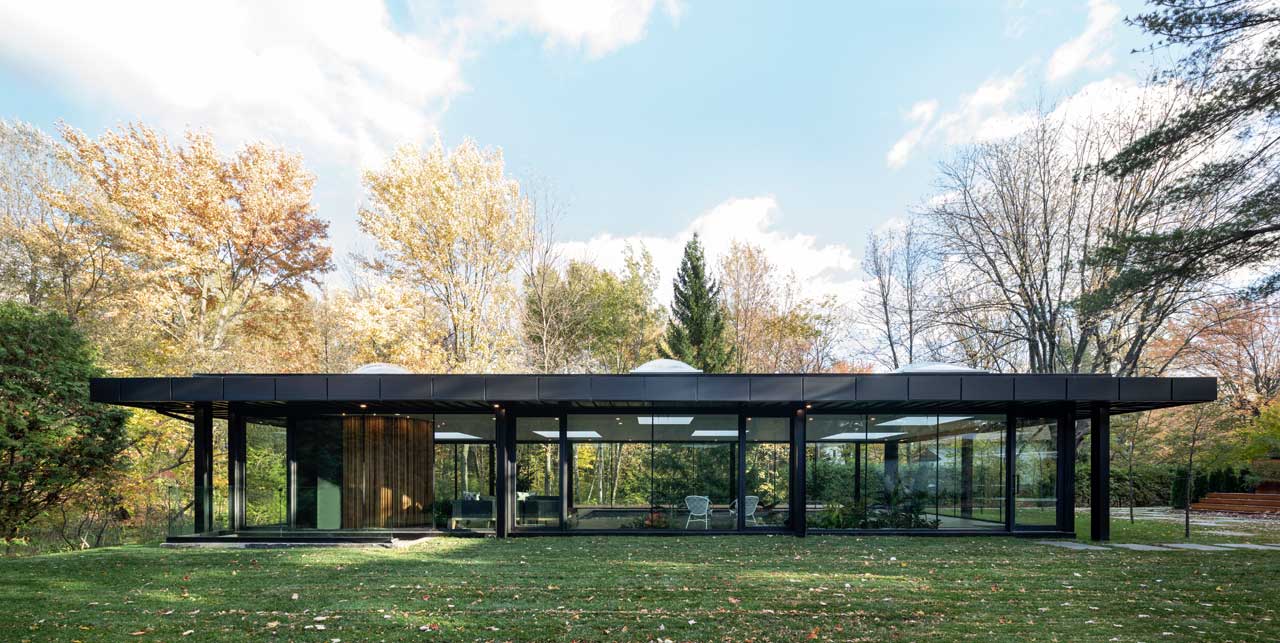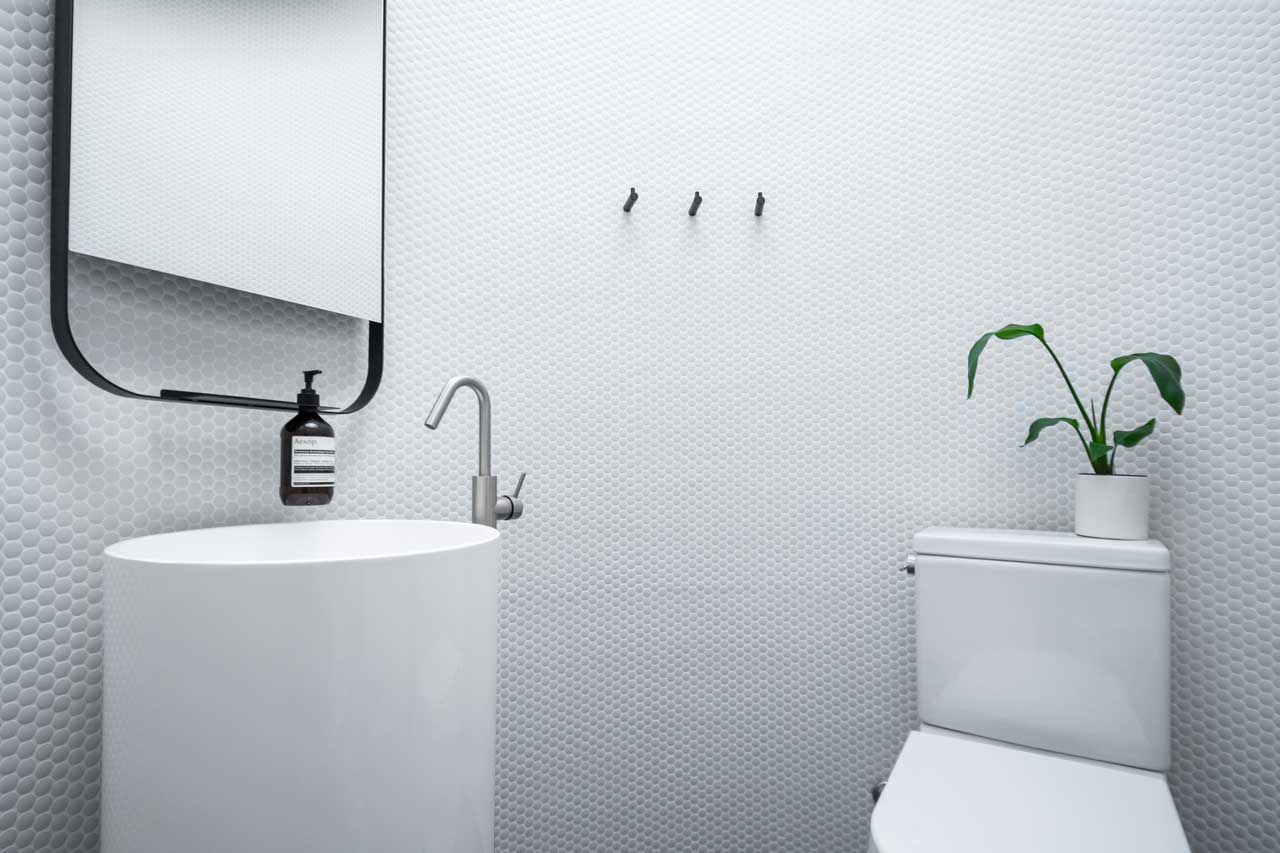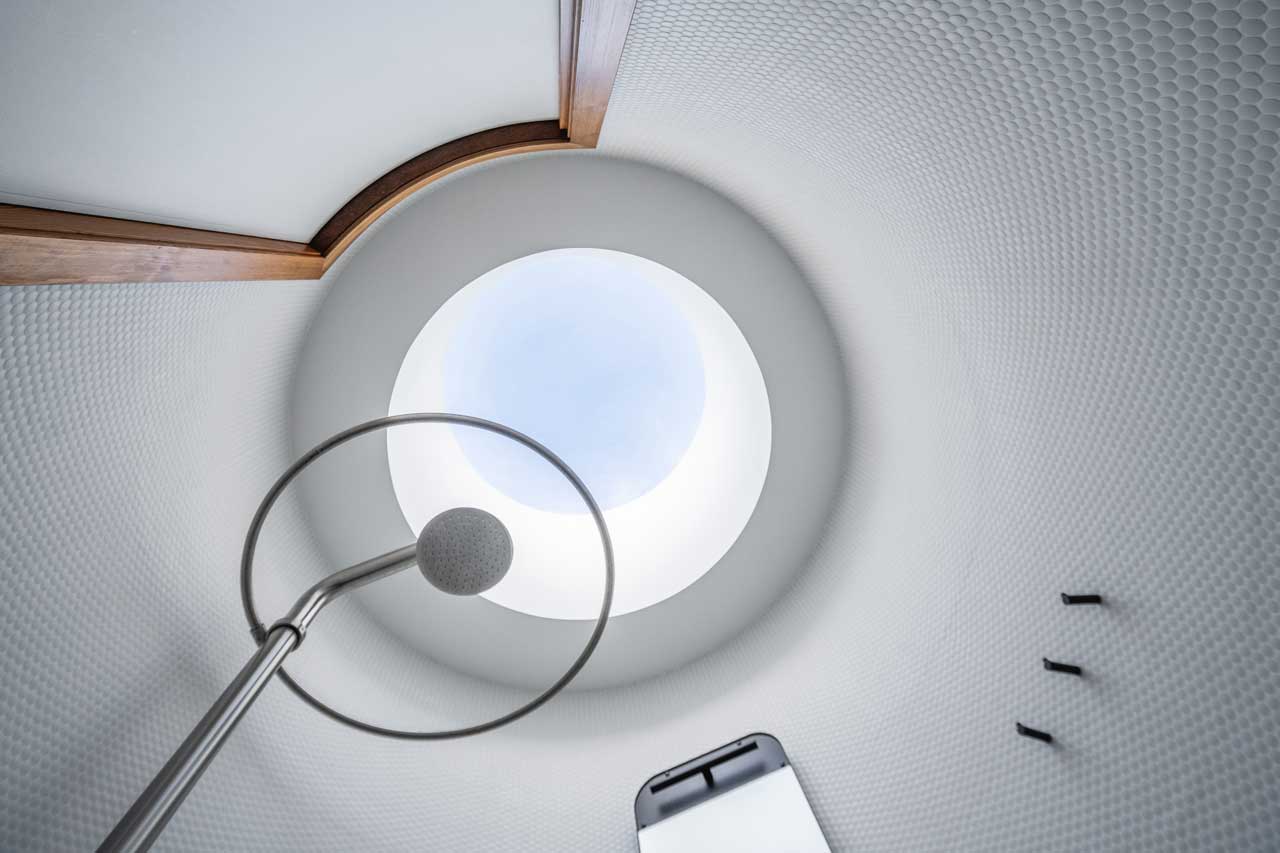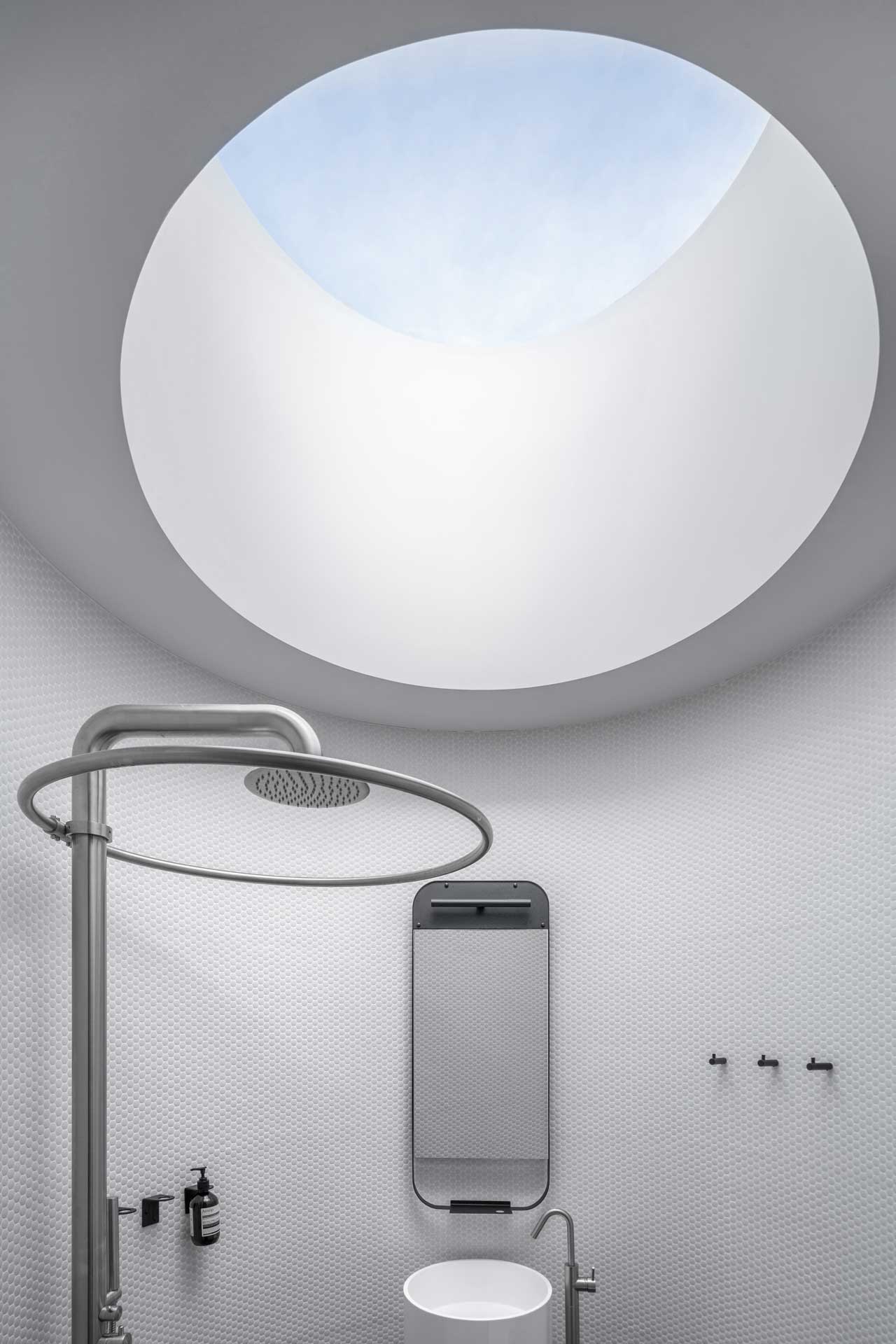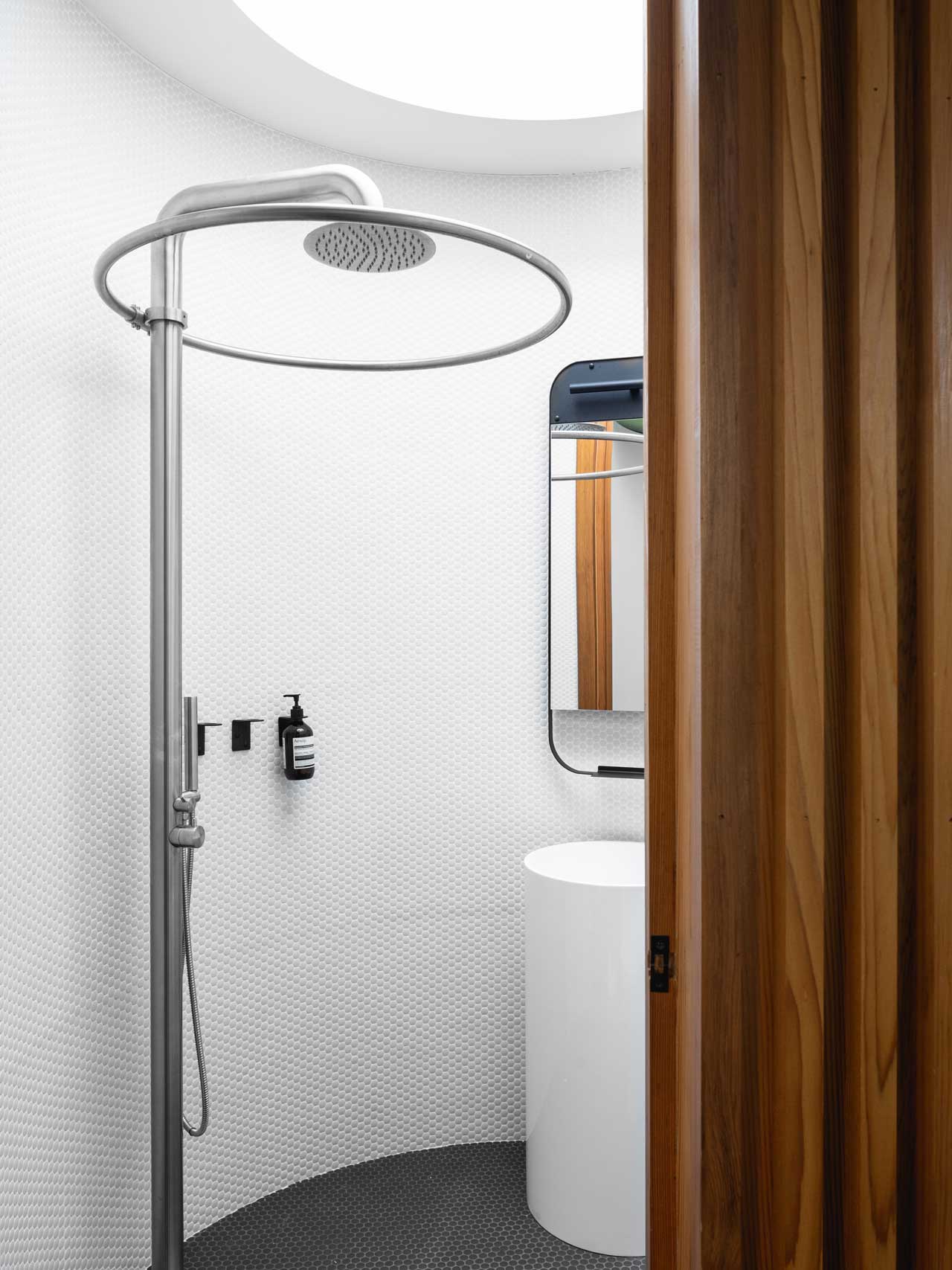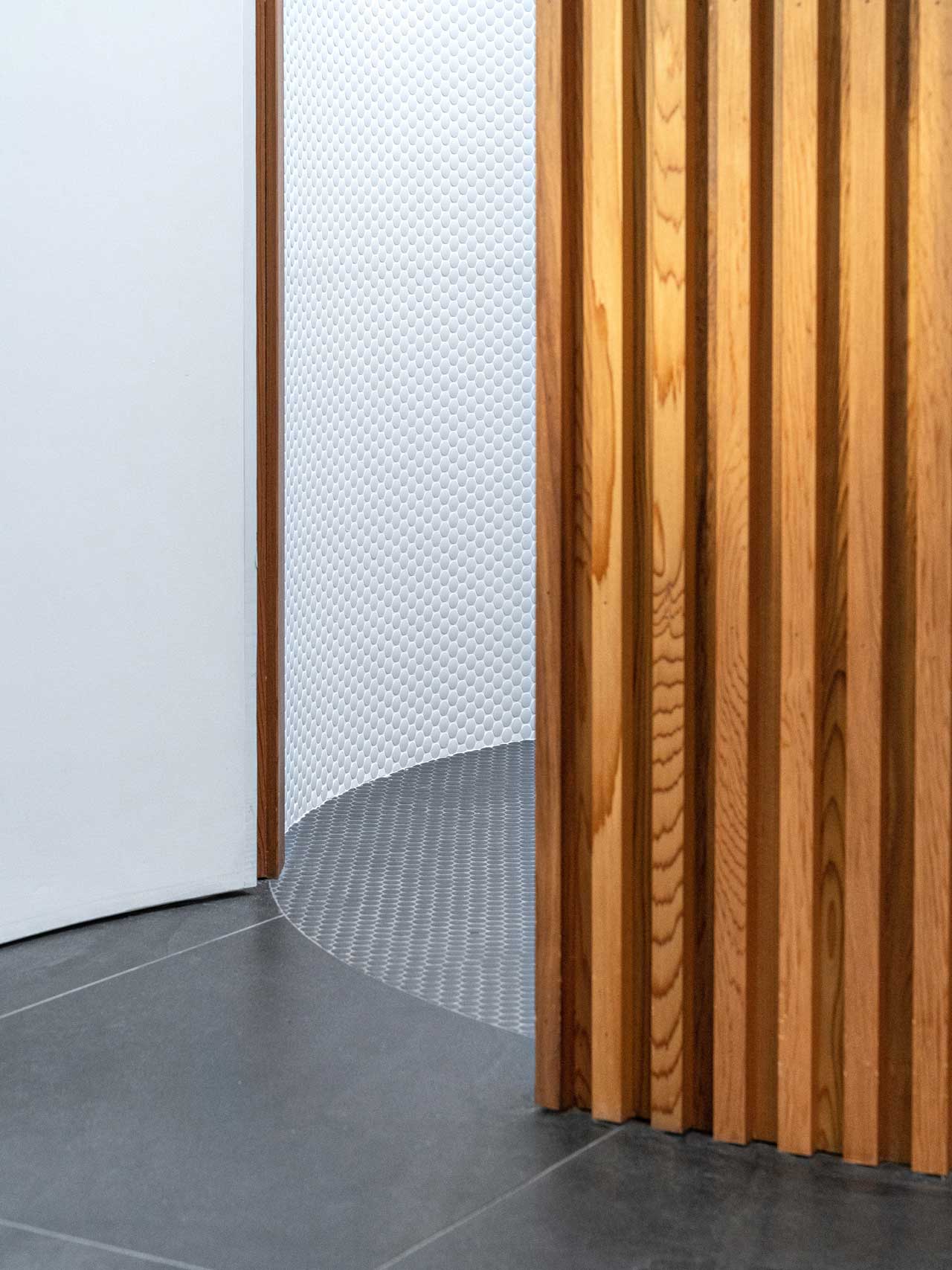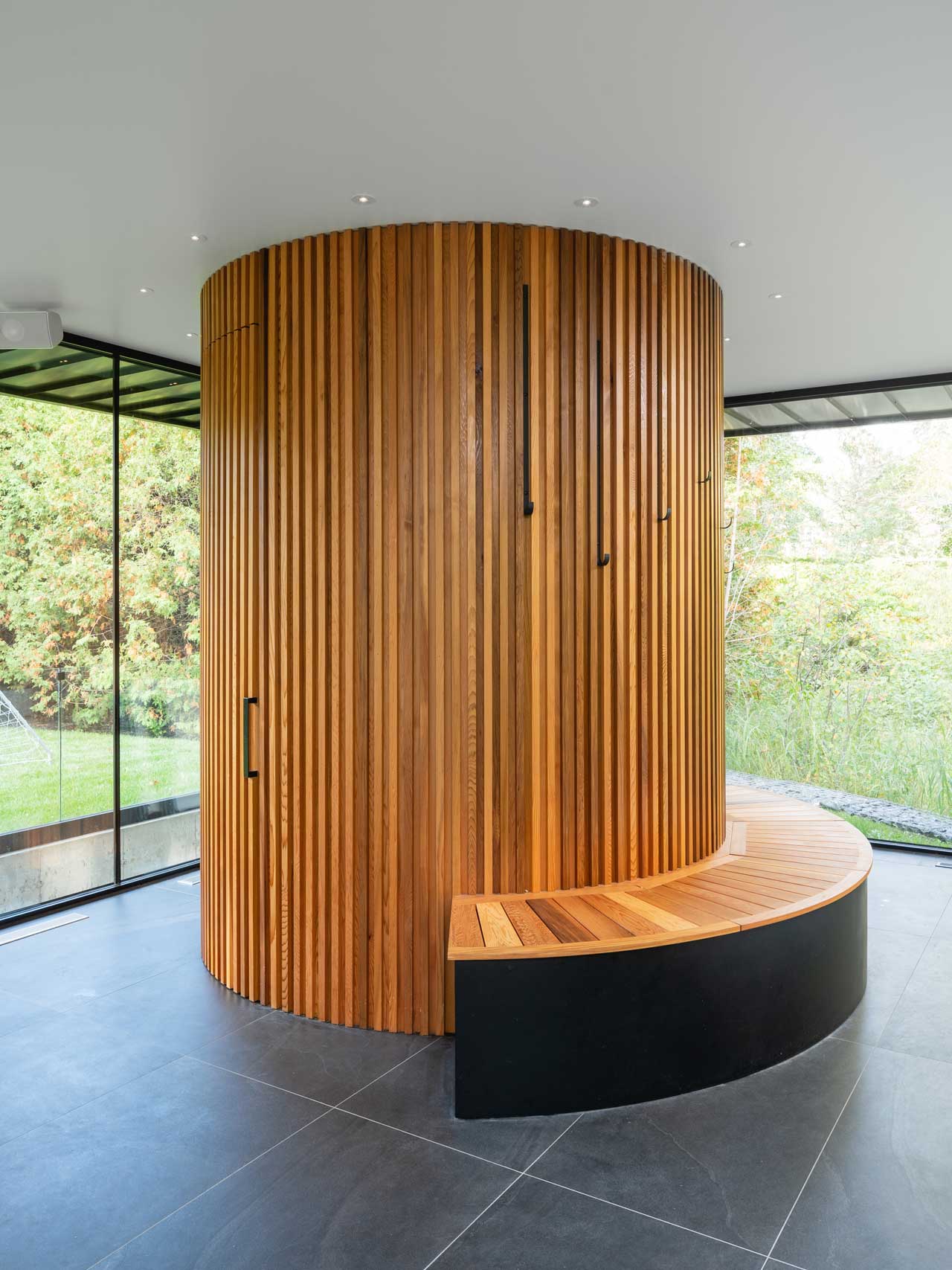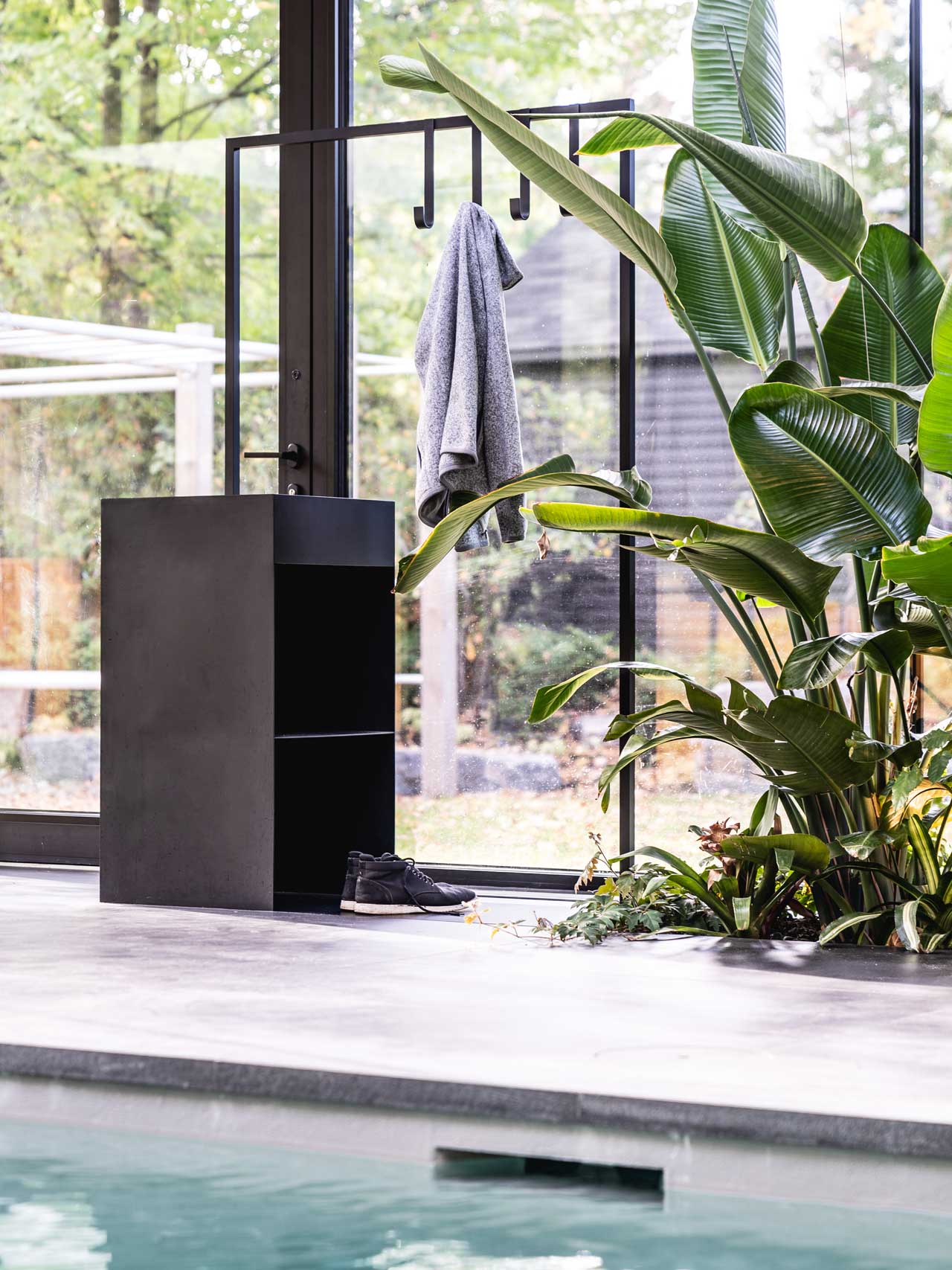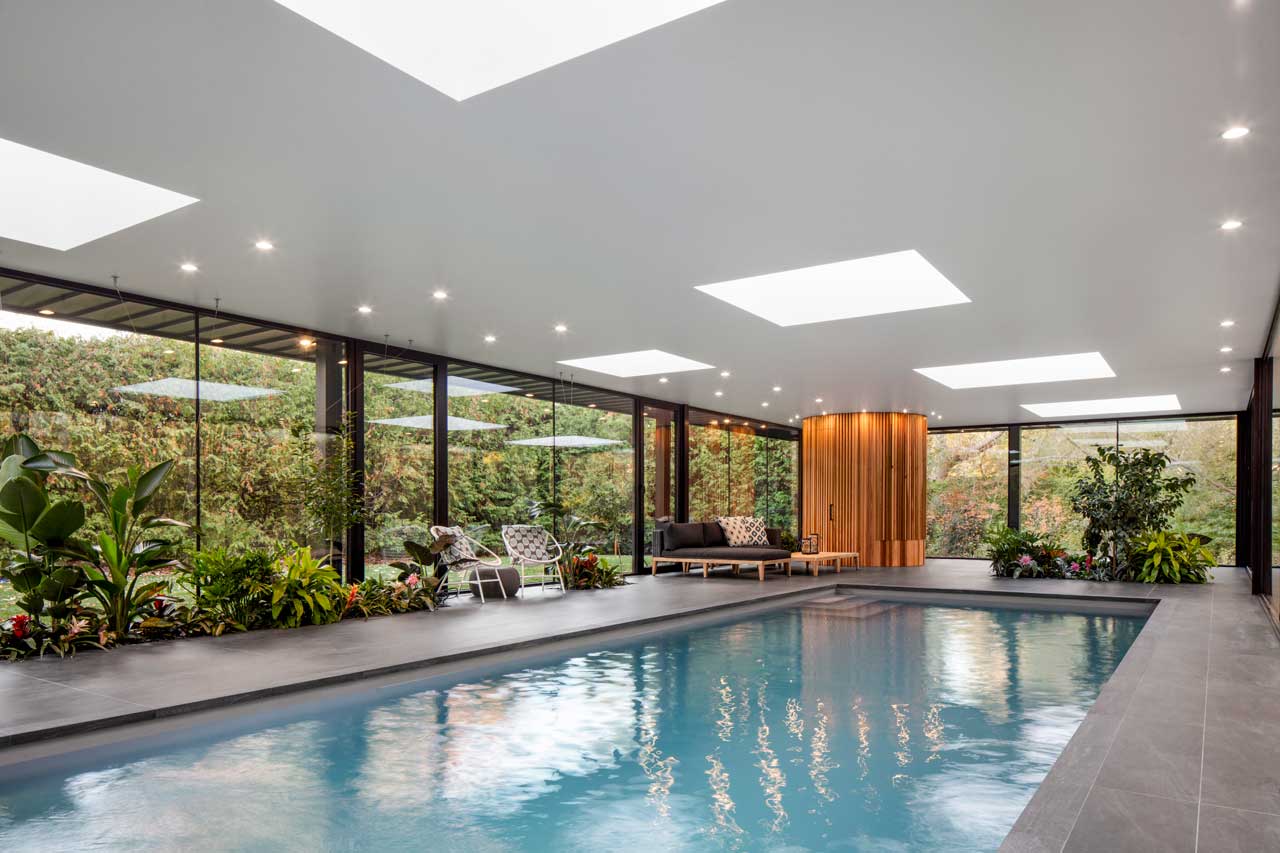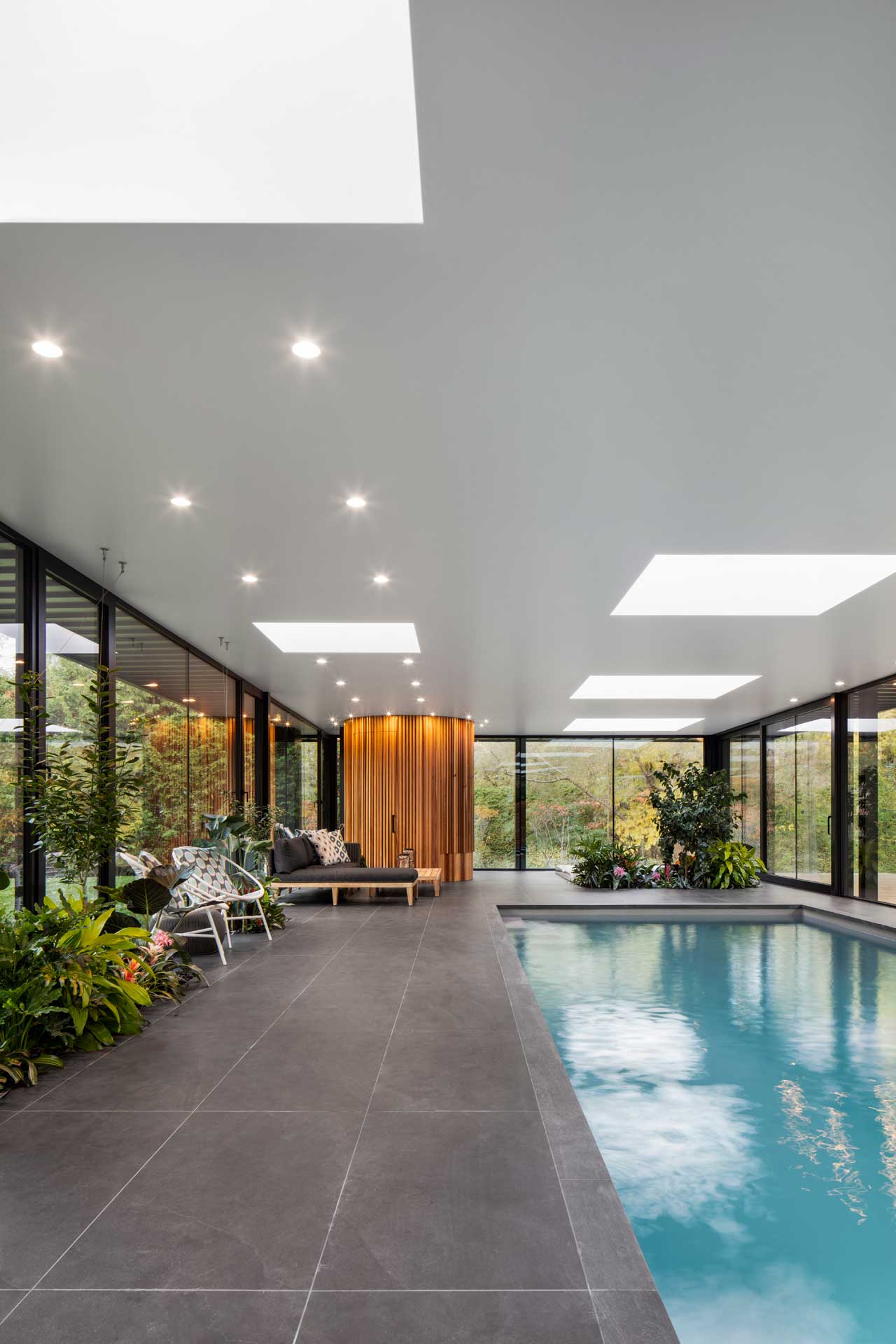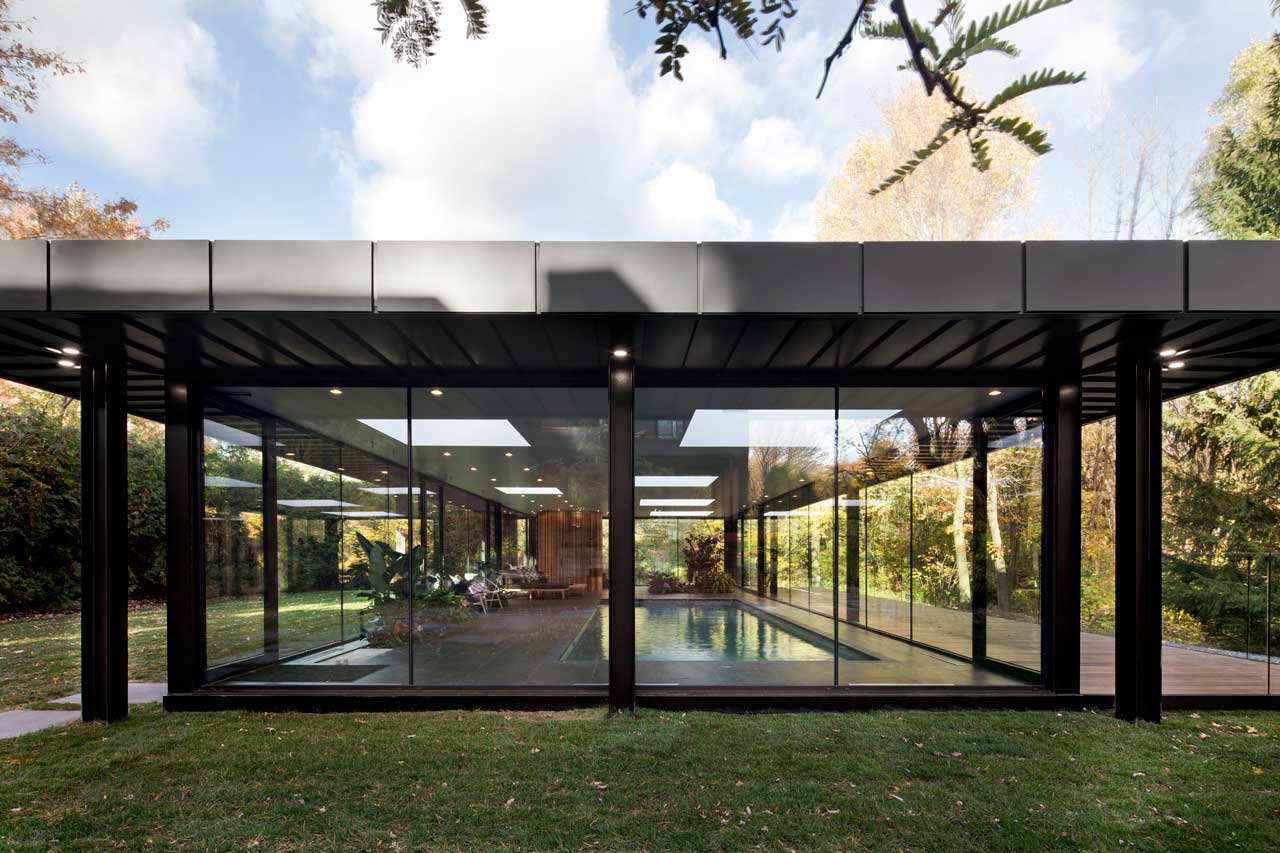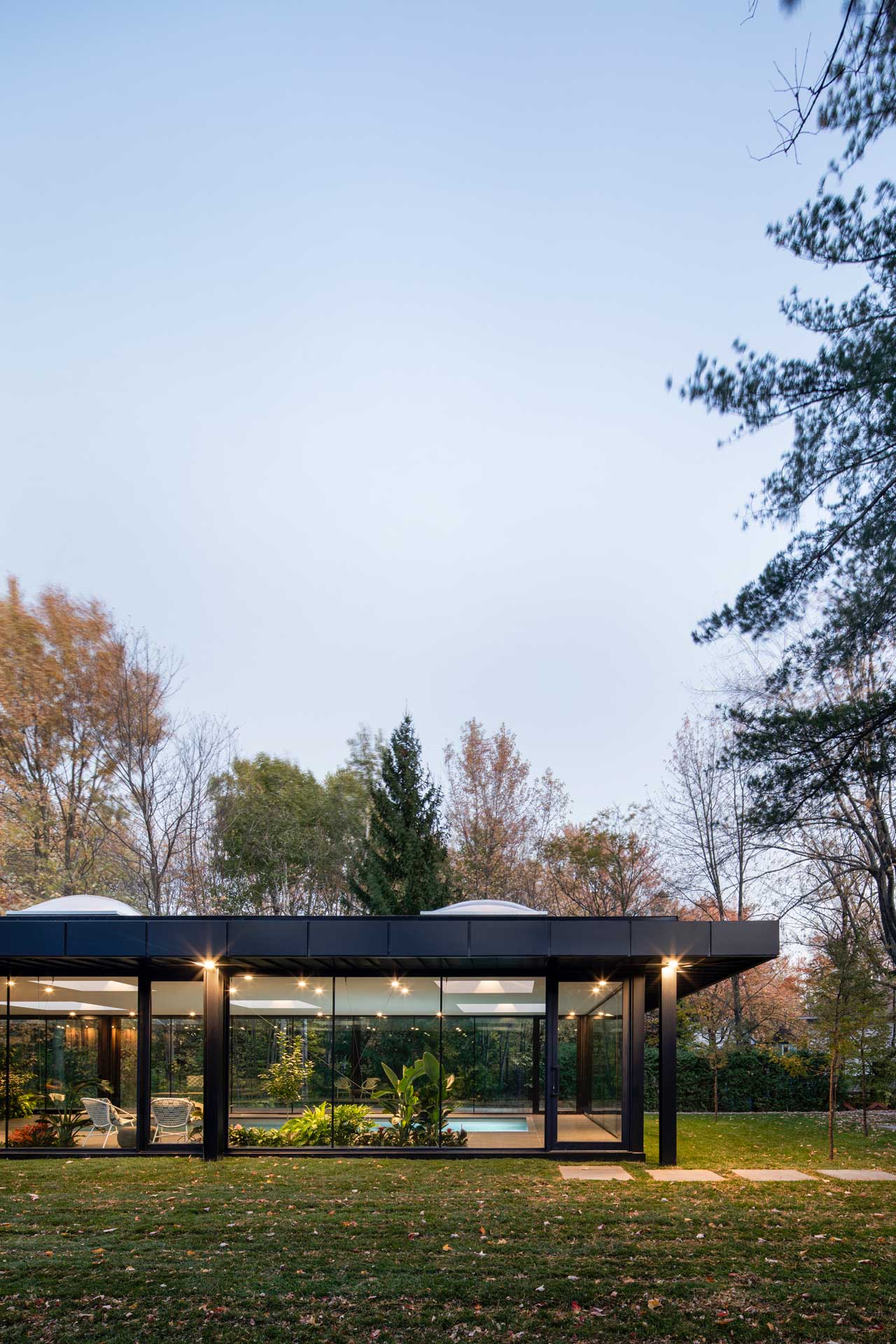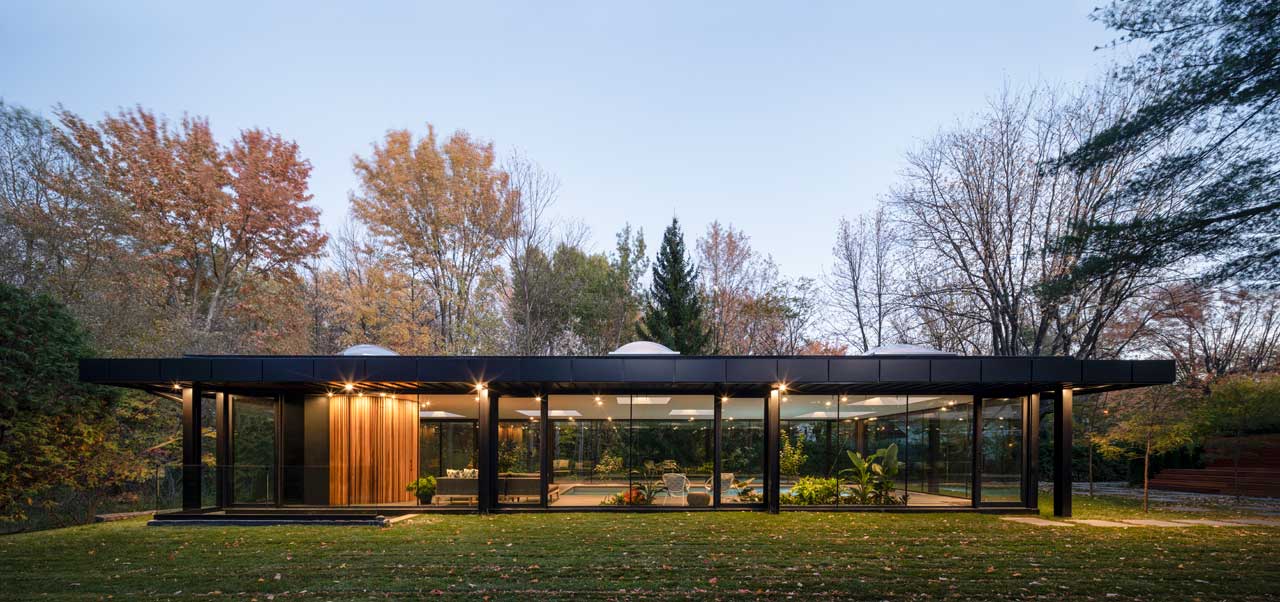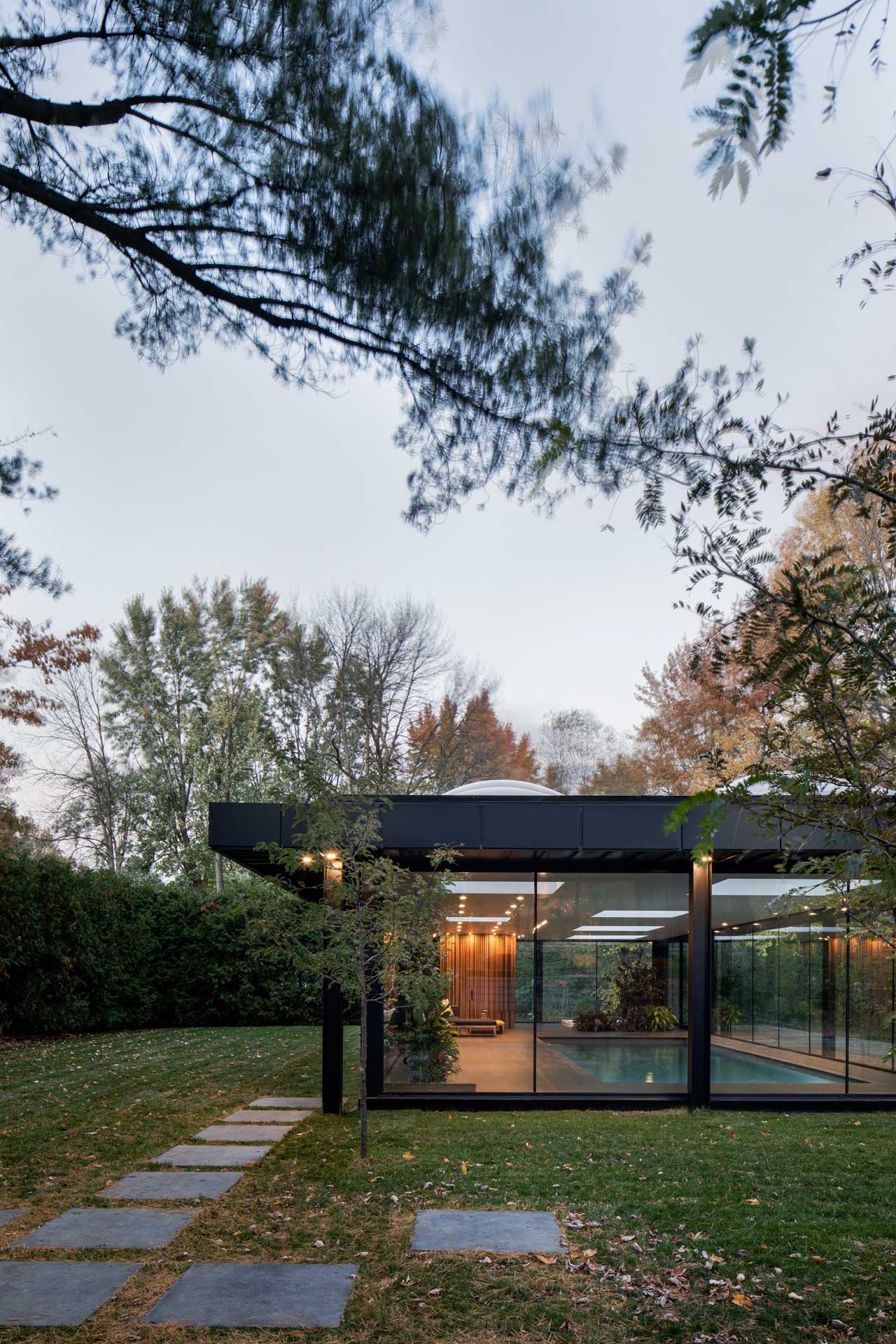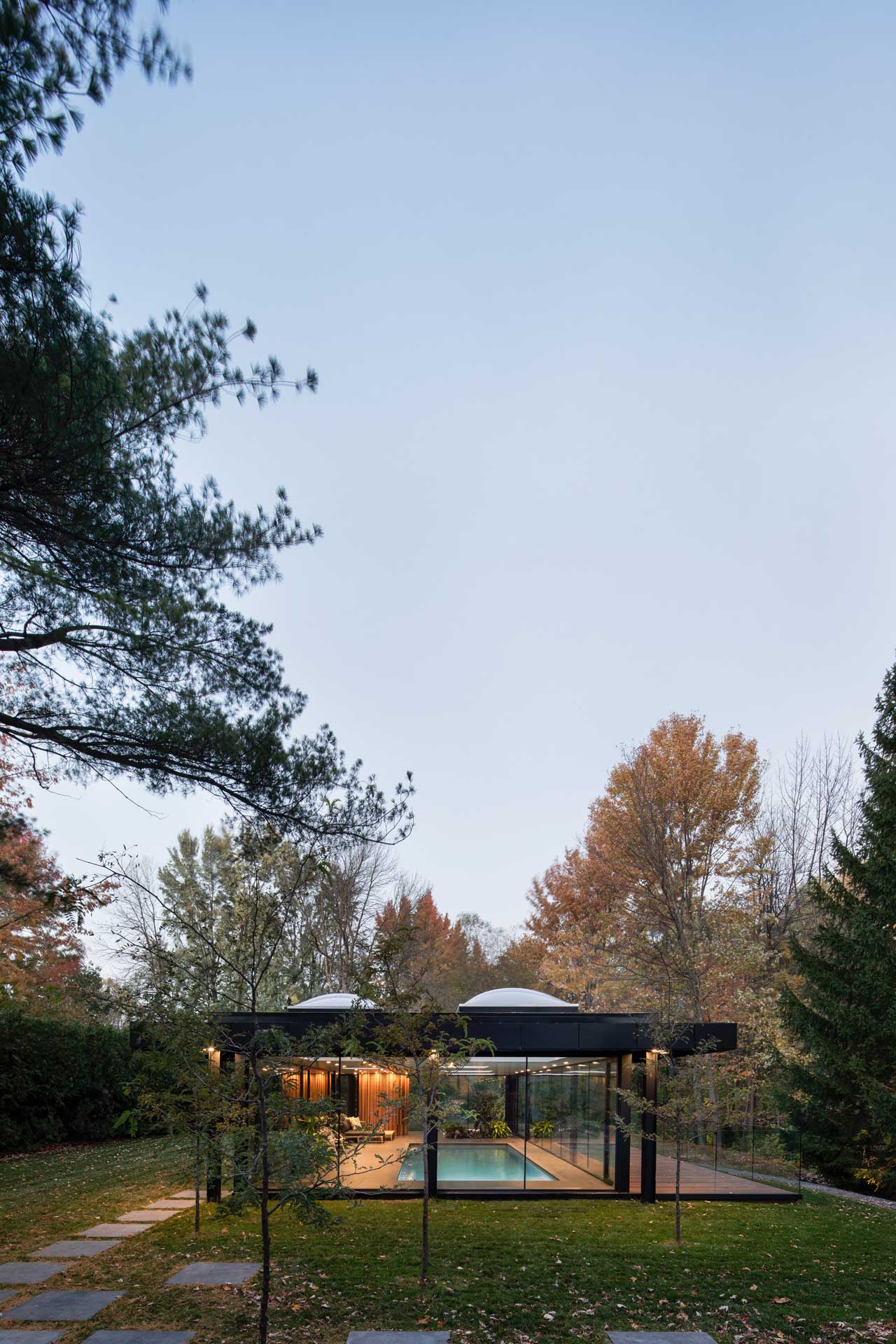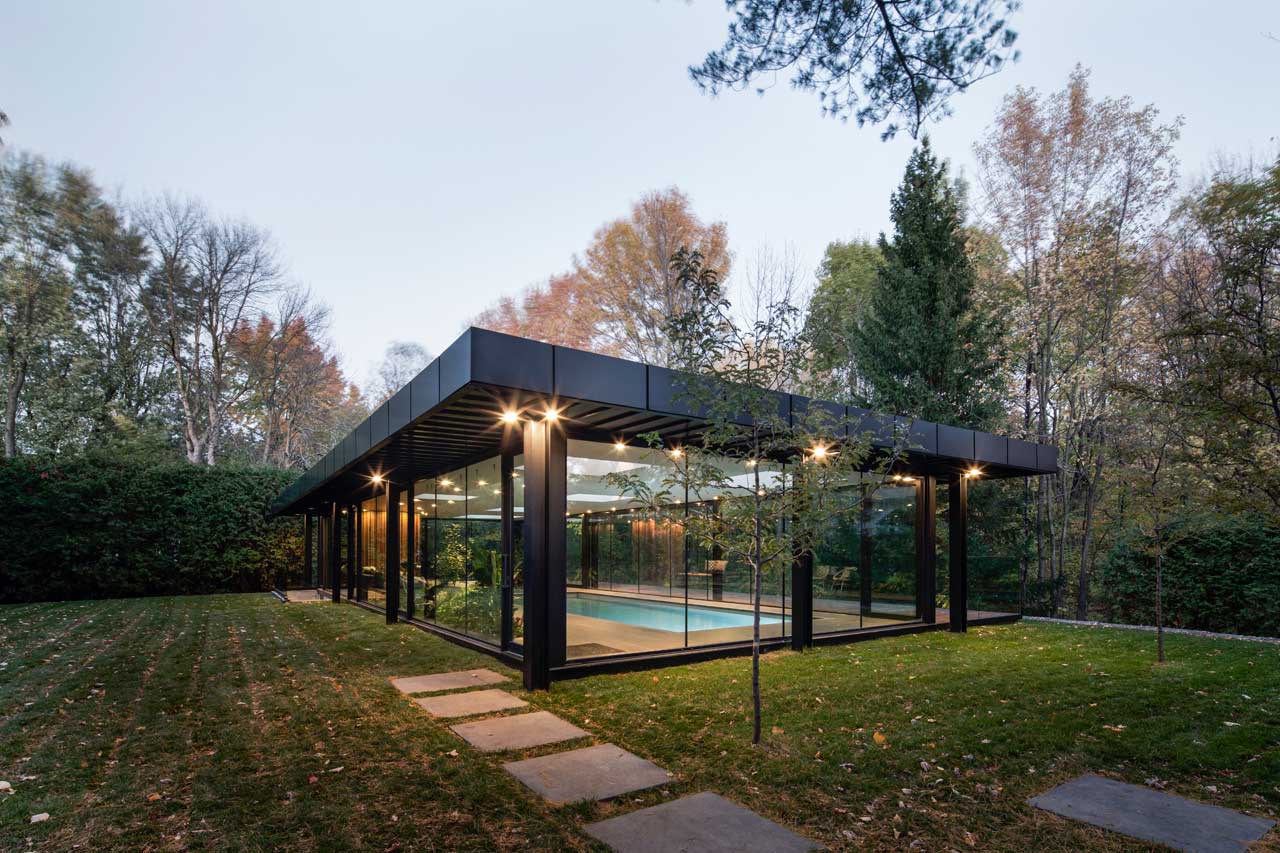 A Glass House Inspired Pavilion Houses an Indoor Swimming Pool
1/18 Photos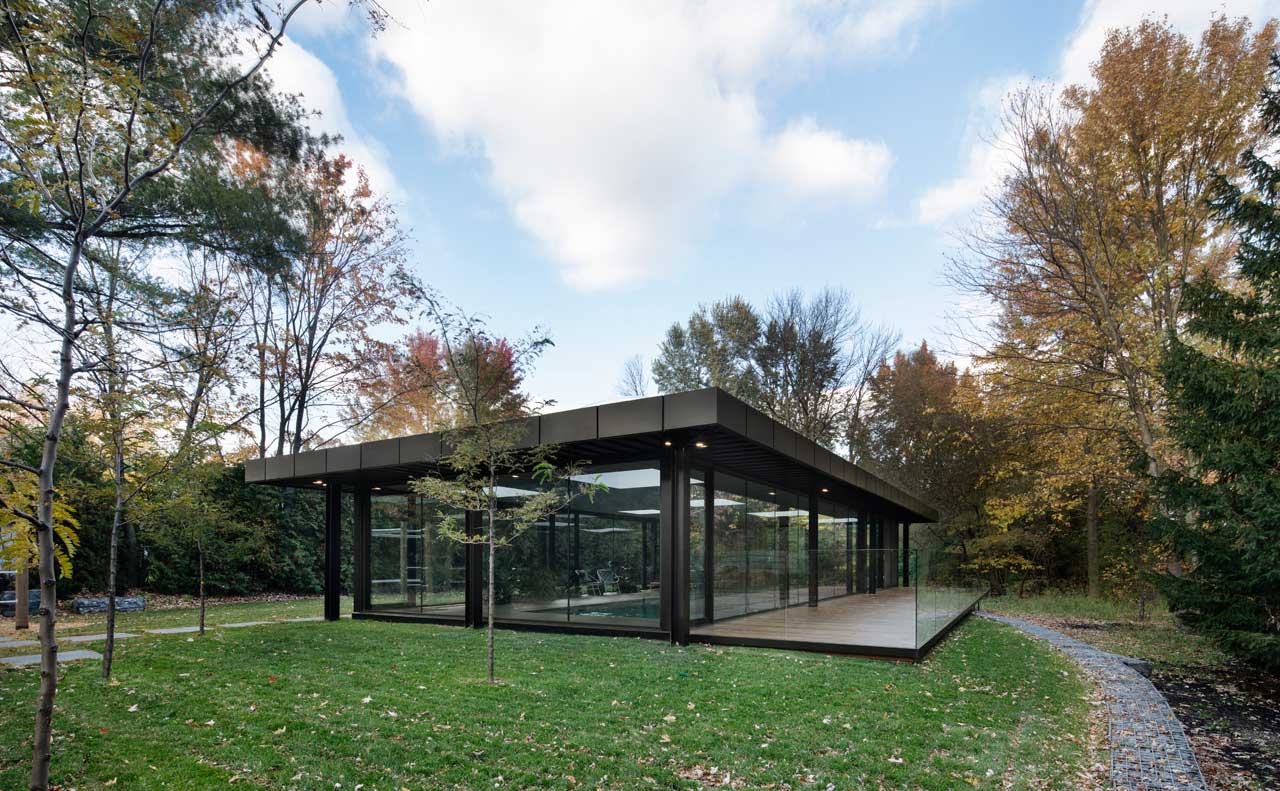 2/18 Photos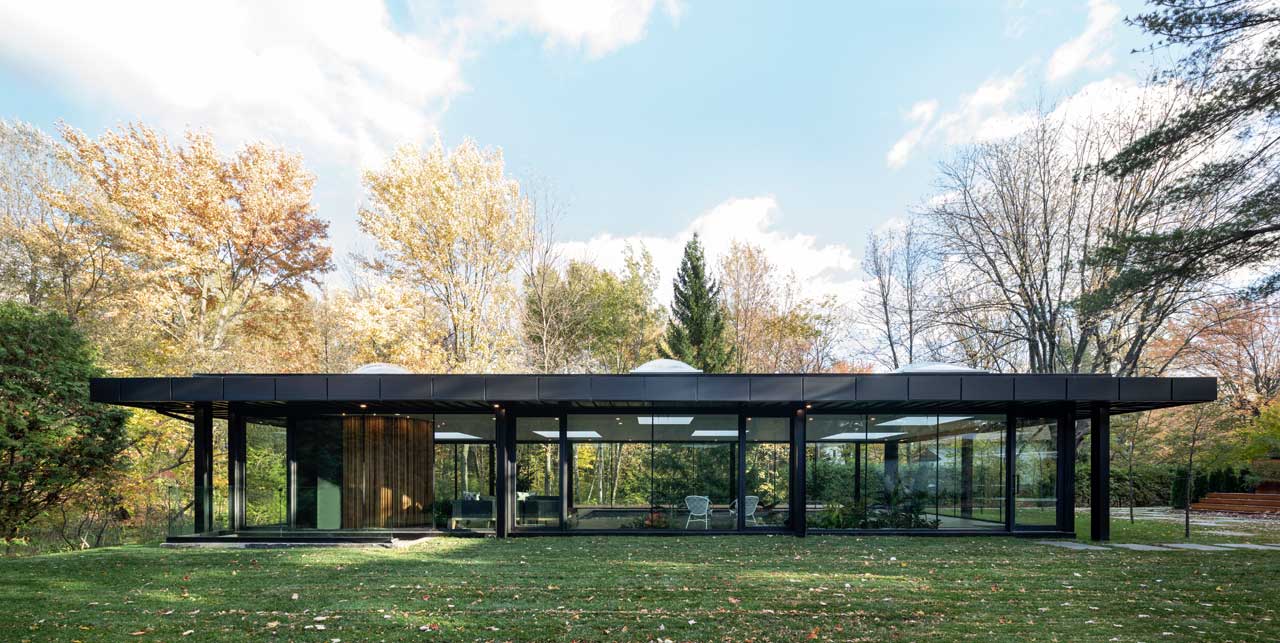 3/18 Photos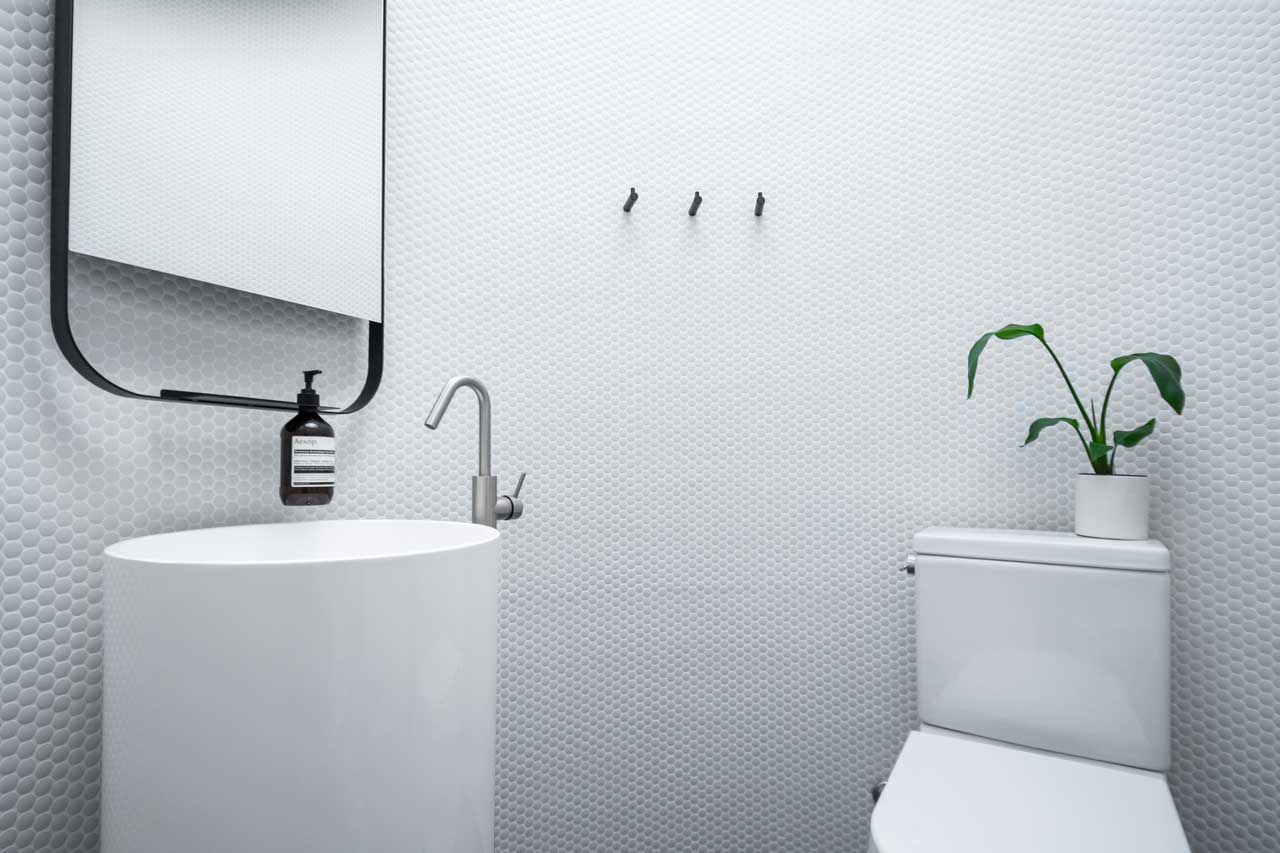 4/18 Photos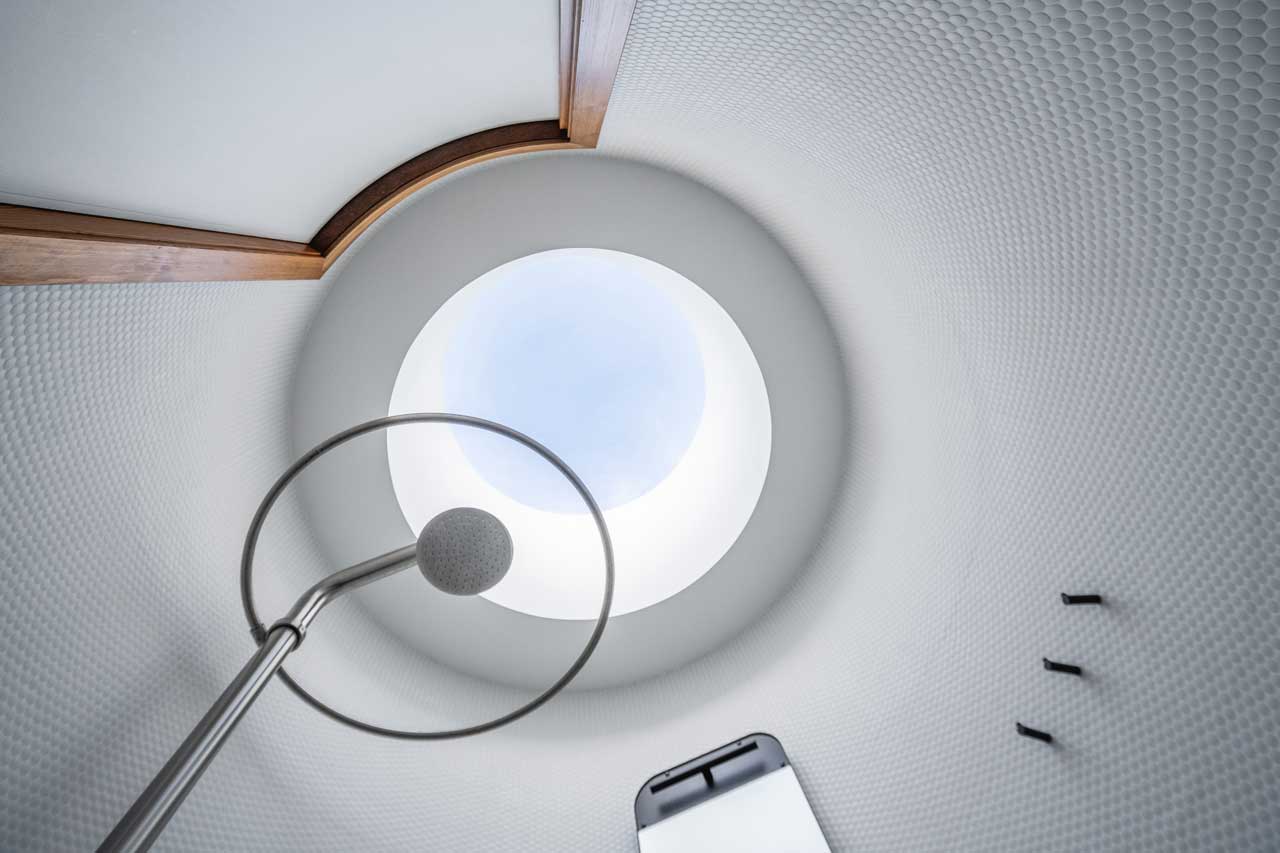 5/18 Photos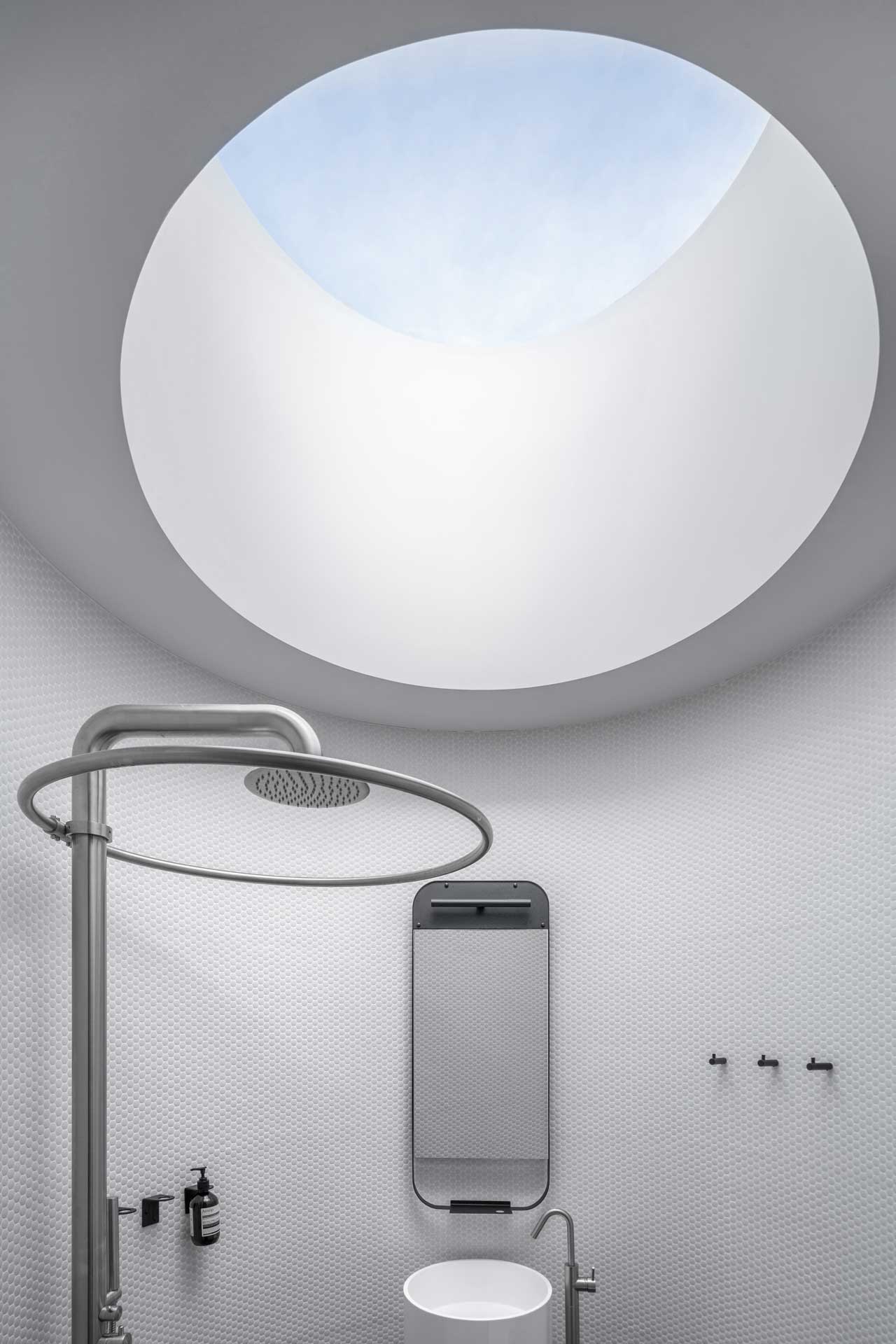 6/18 Photos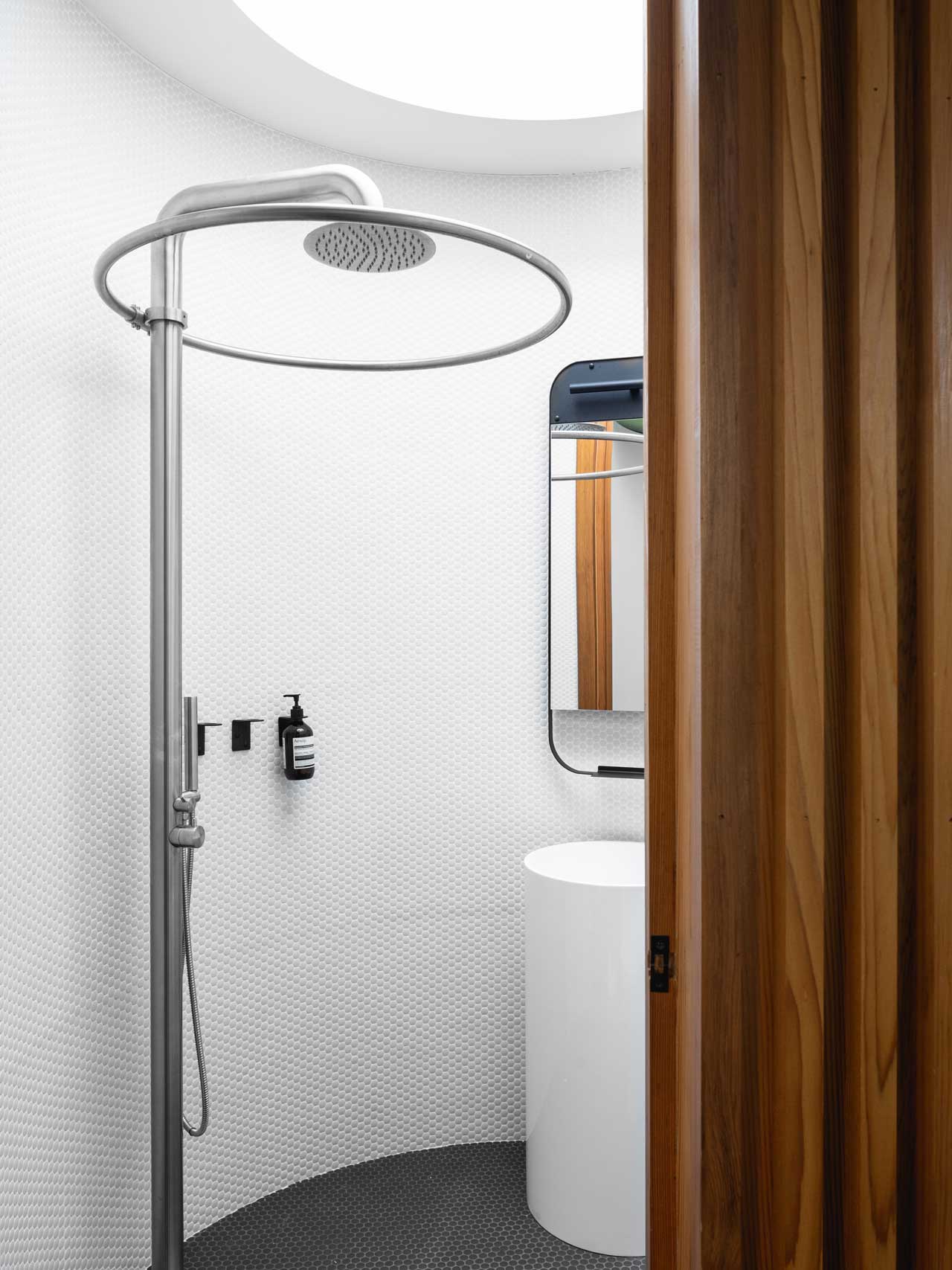 7/18 Photos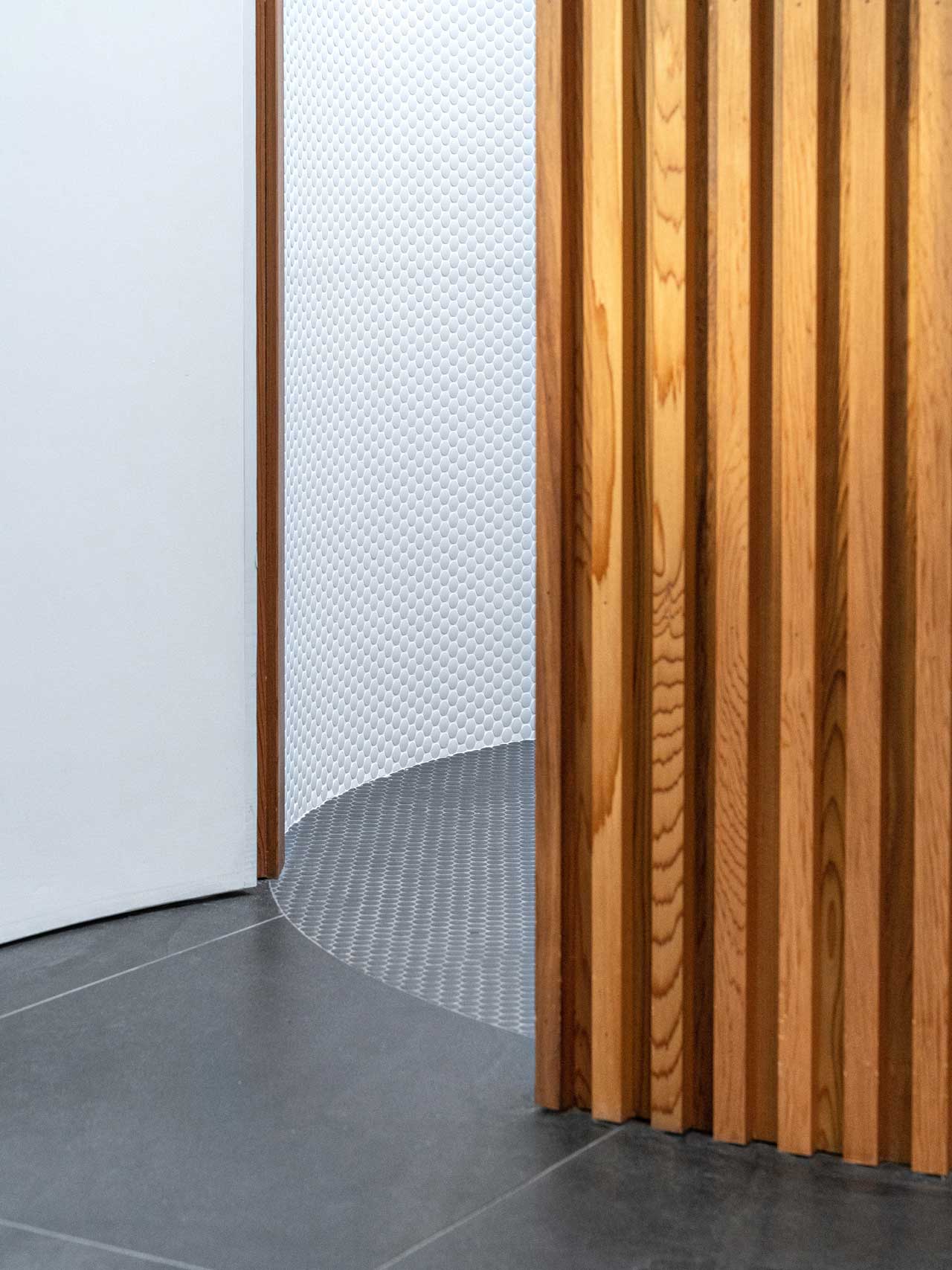 8/18 Photos
9/18 Photos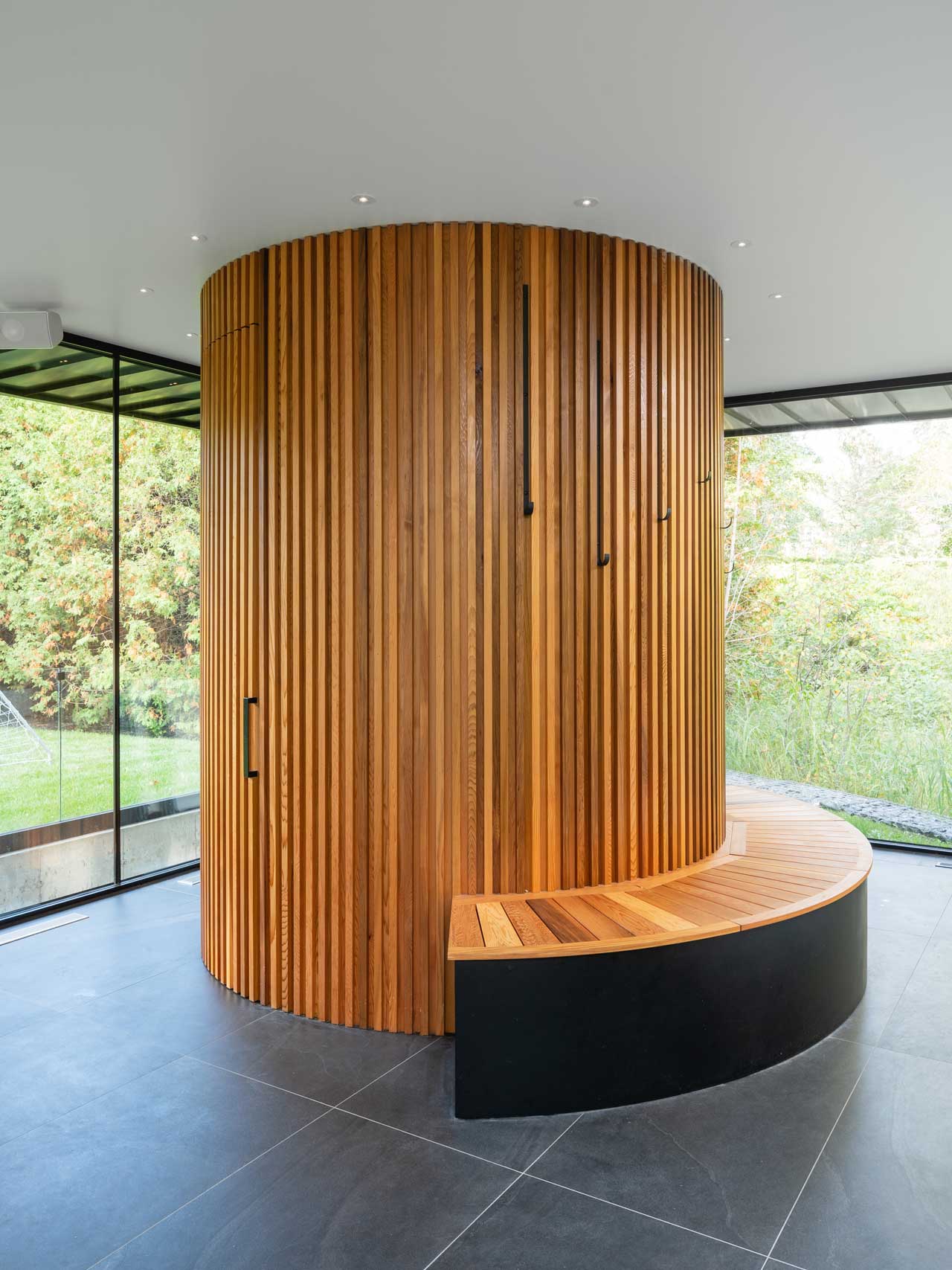 10/18 Photos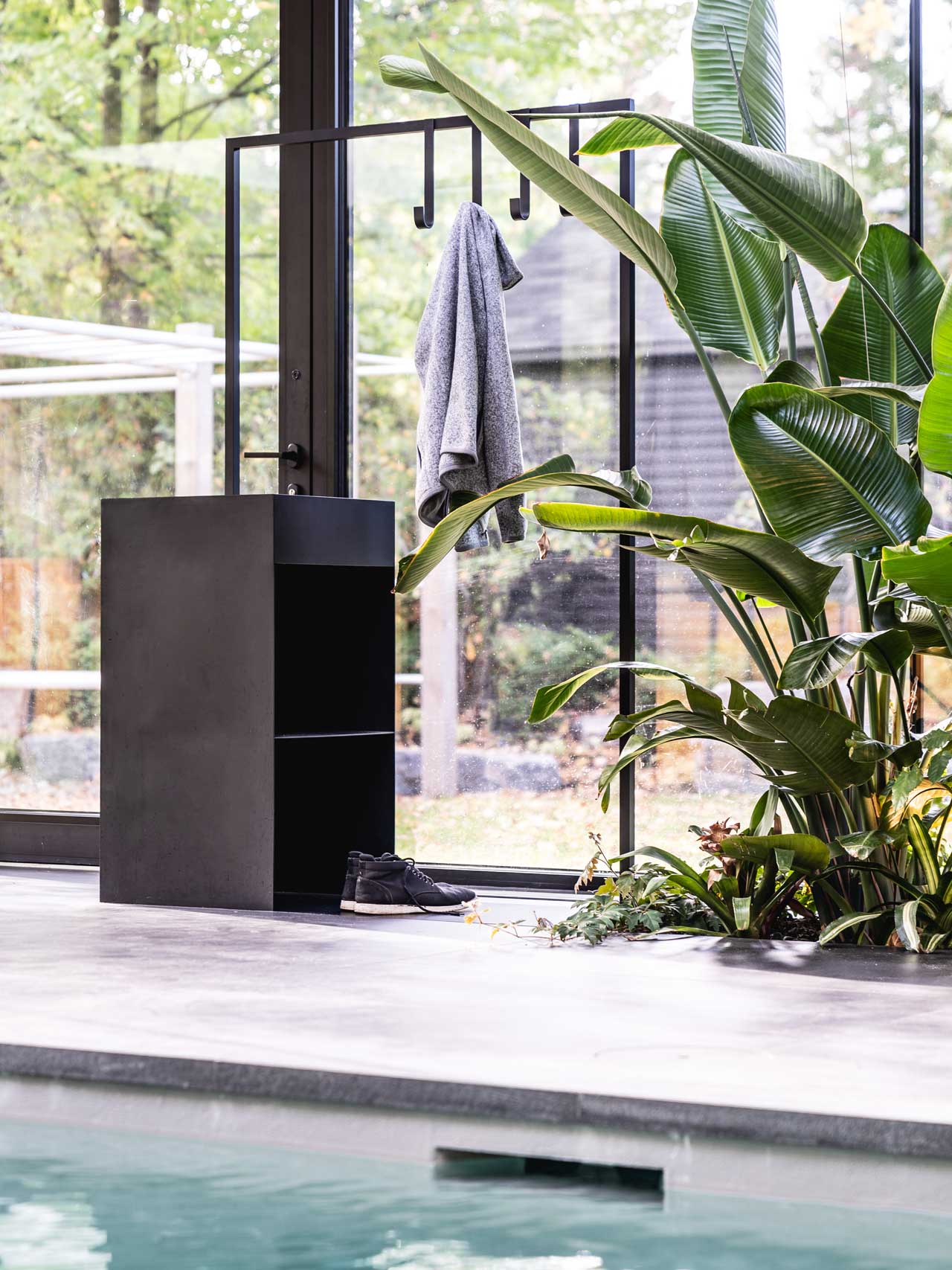 11/18 Photos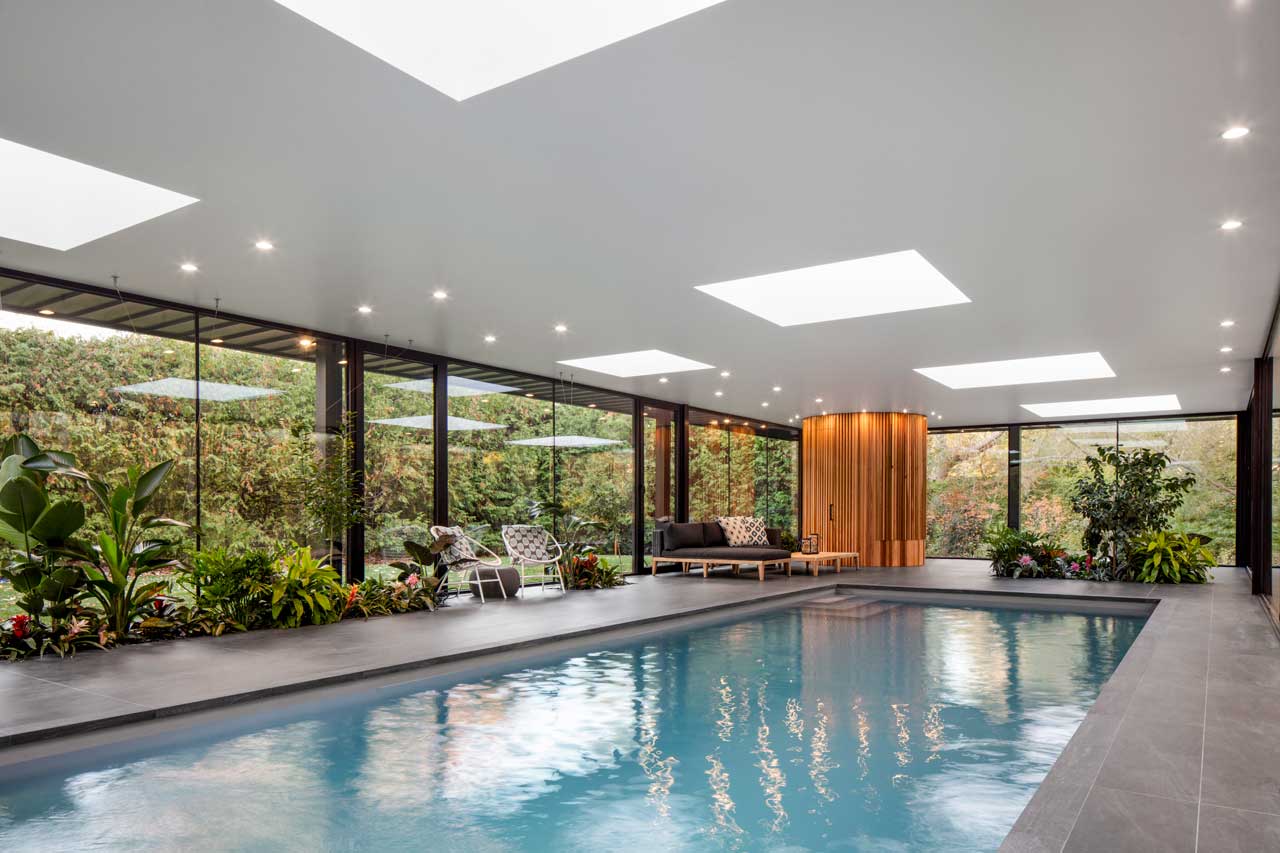 12/18 Photos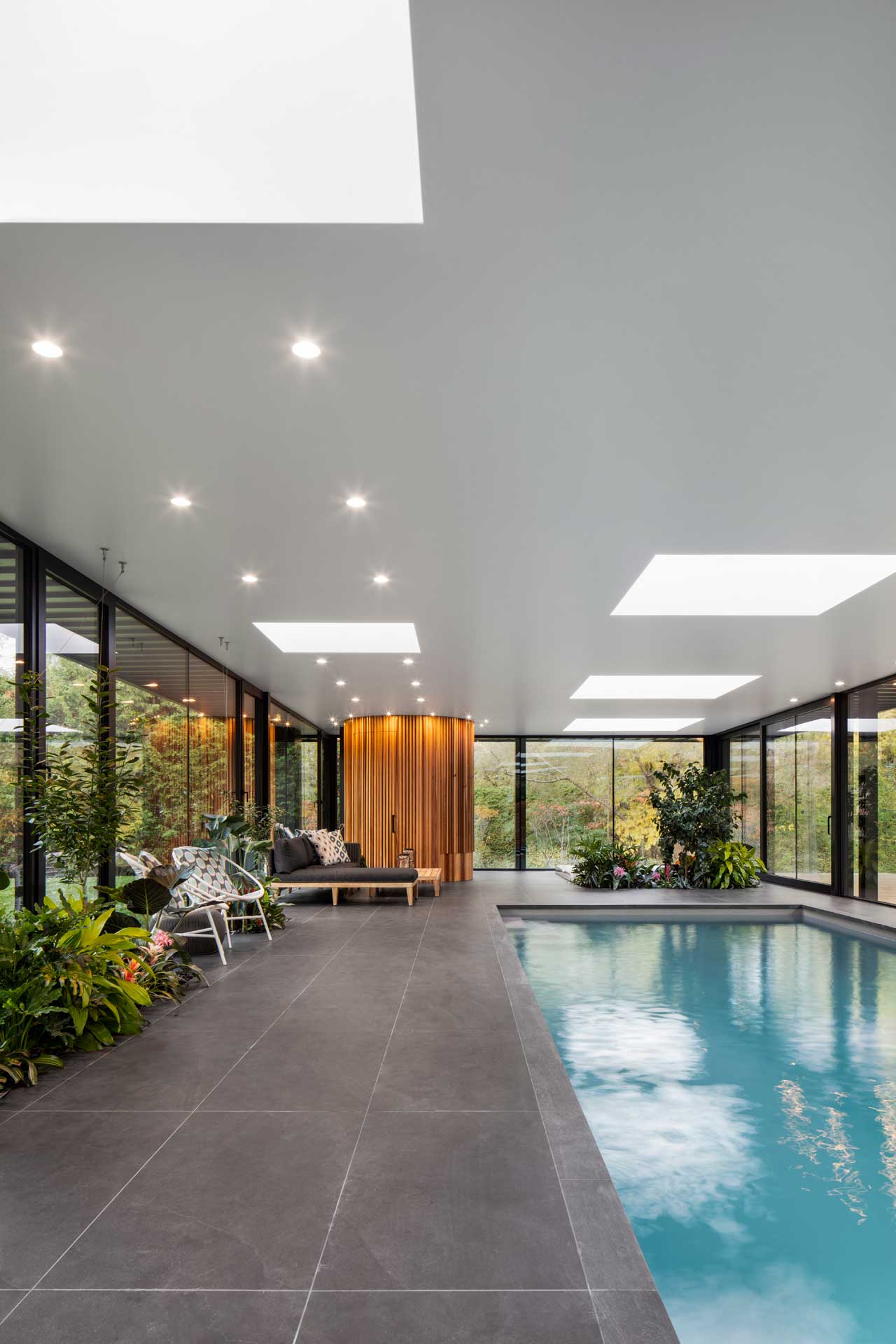 13/18 Photos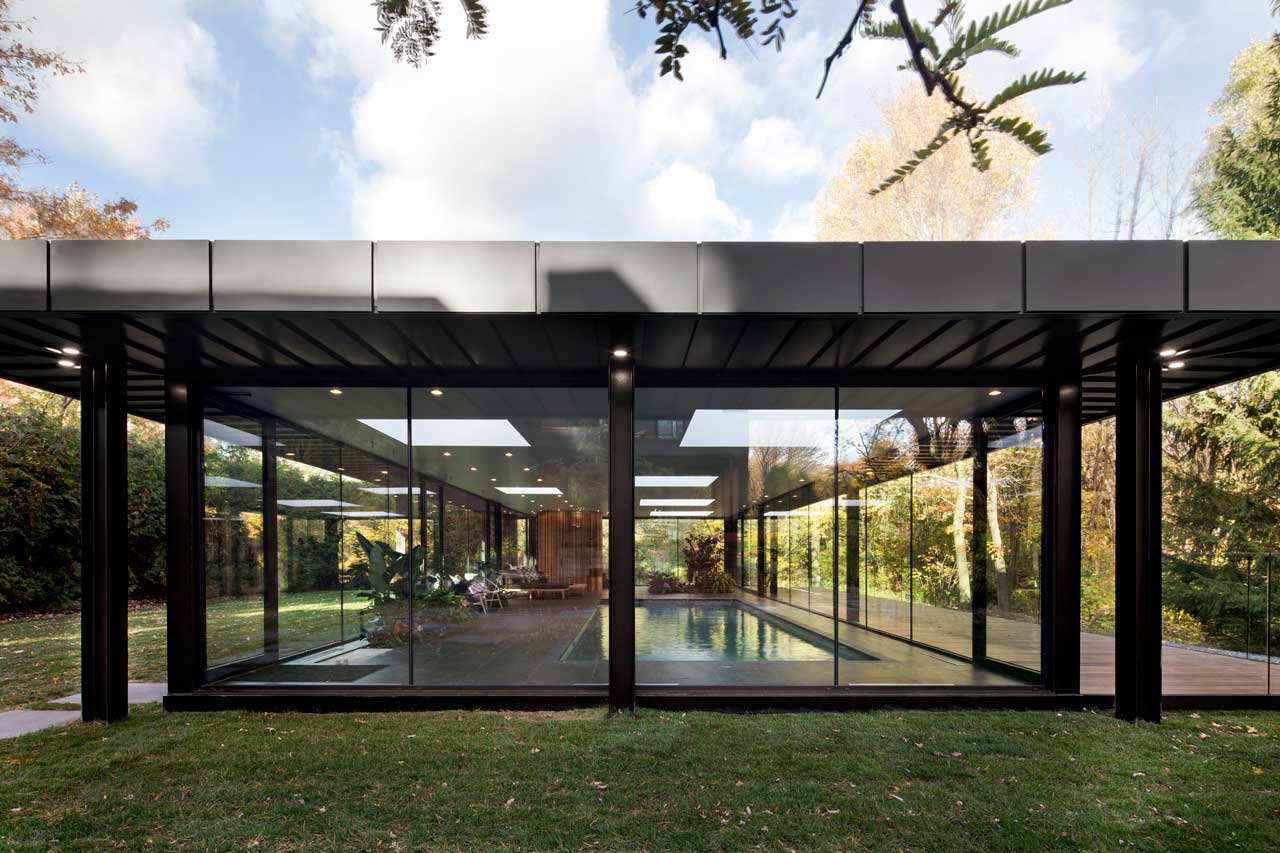 14/18 Photos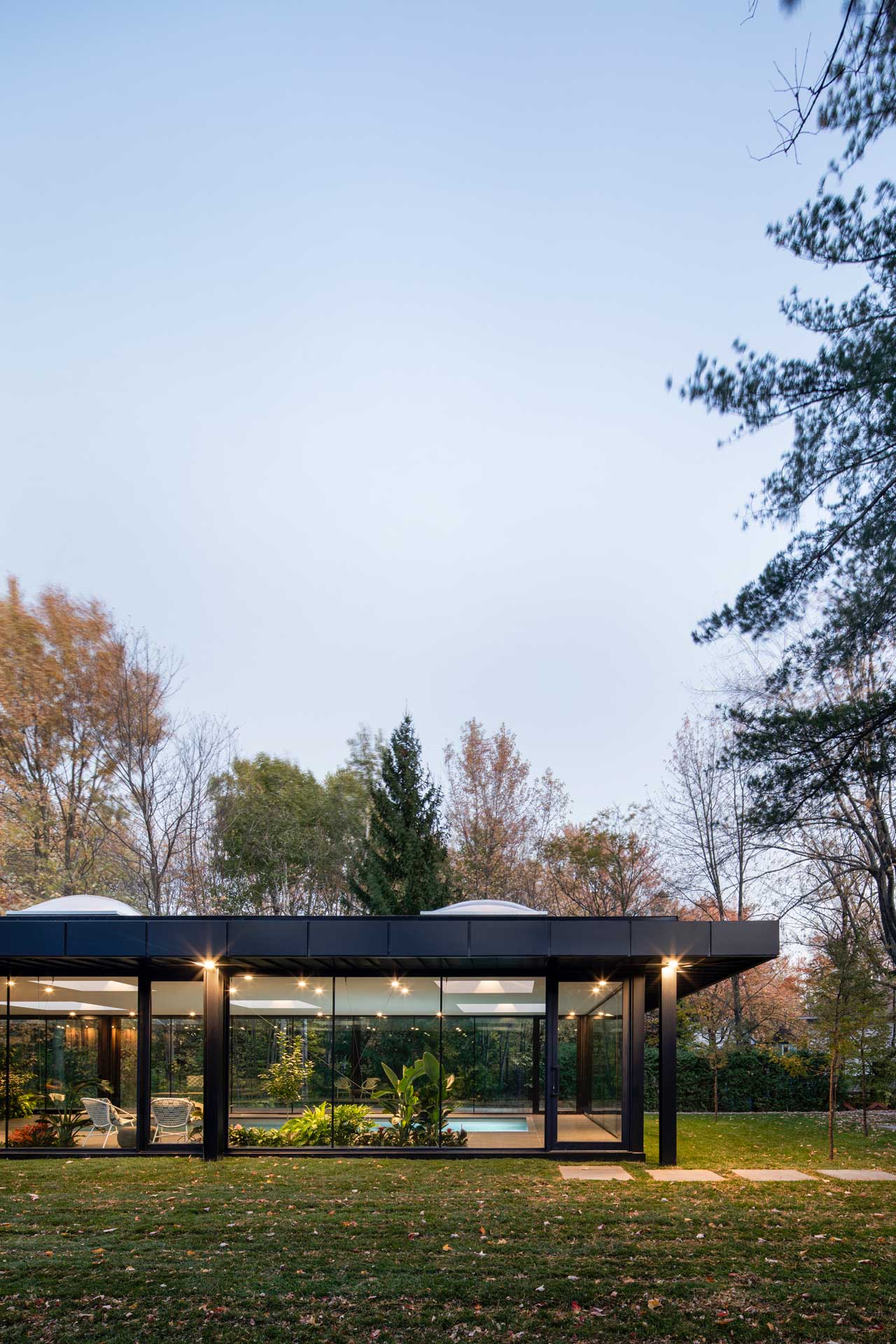 15/18 Photos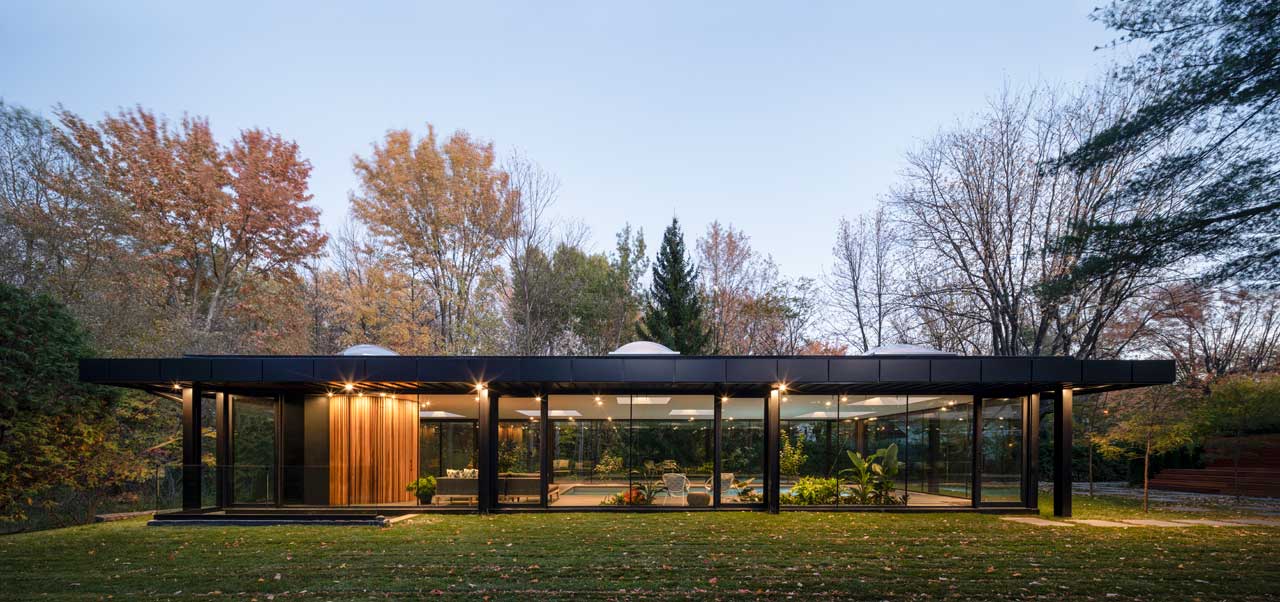 16/18 Photos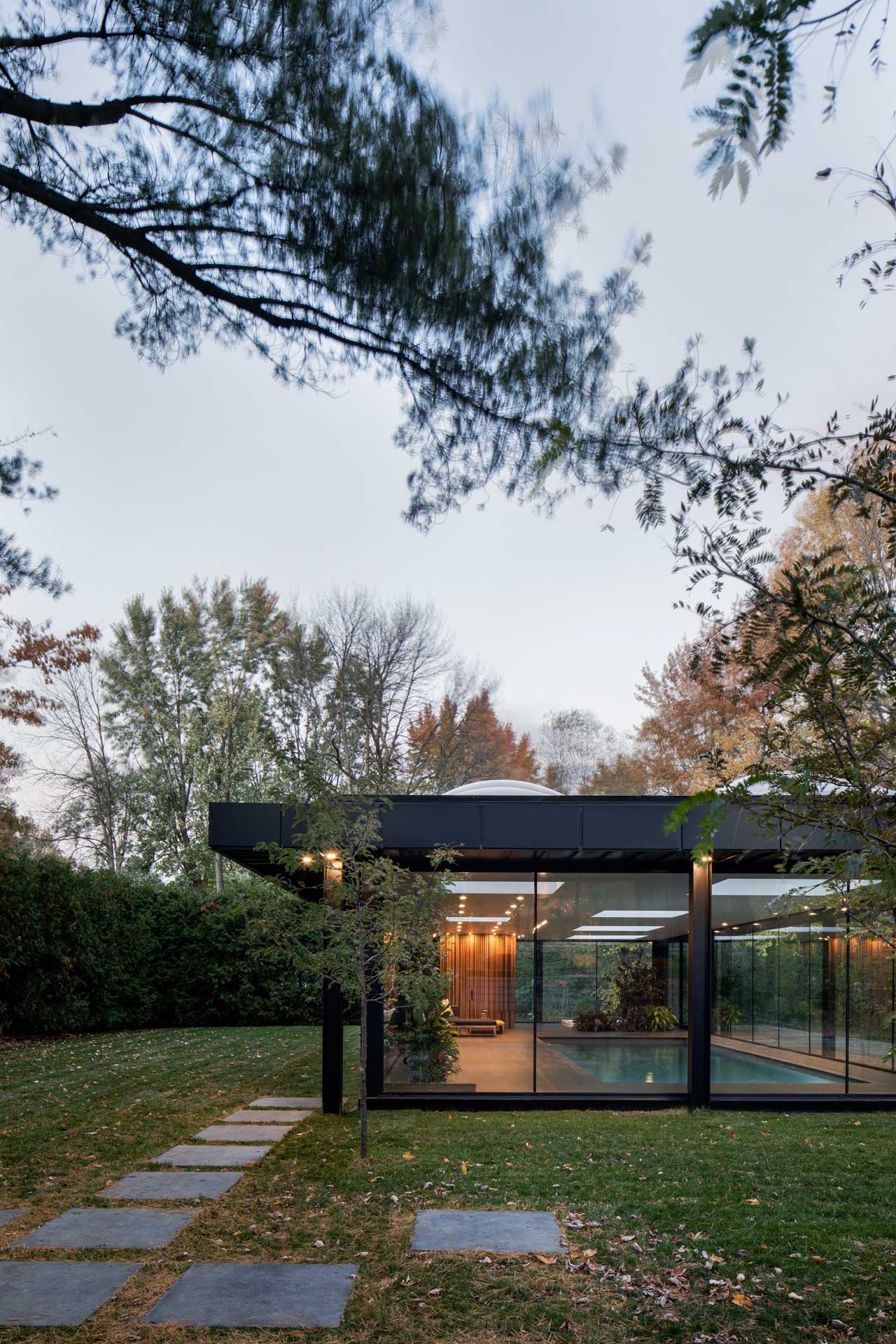 17/18 Photos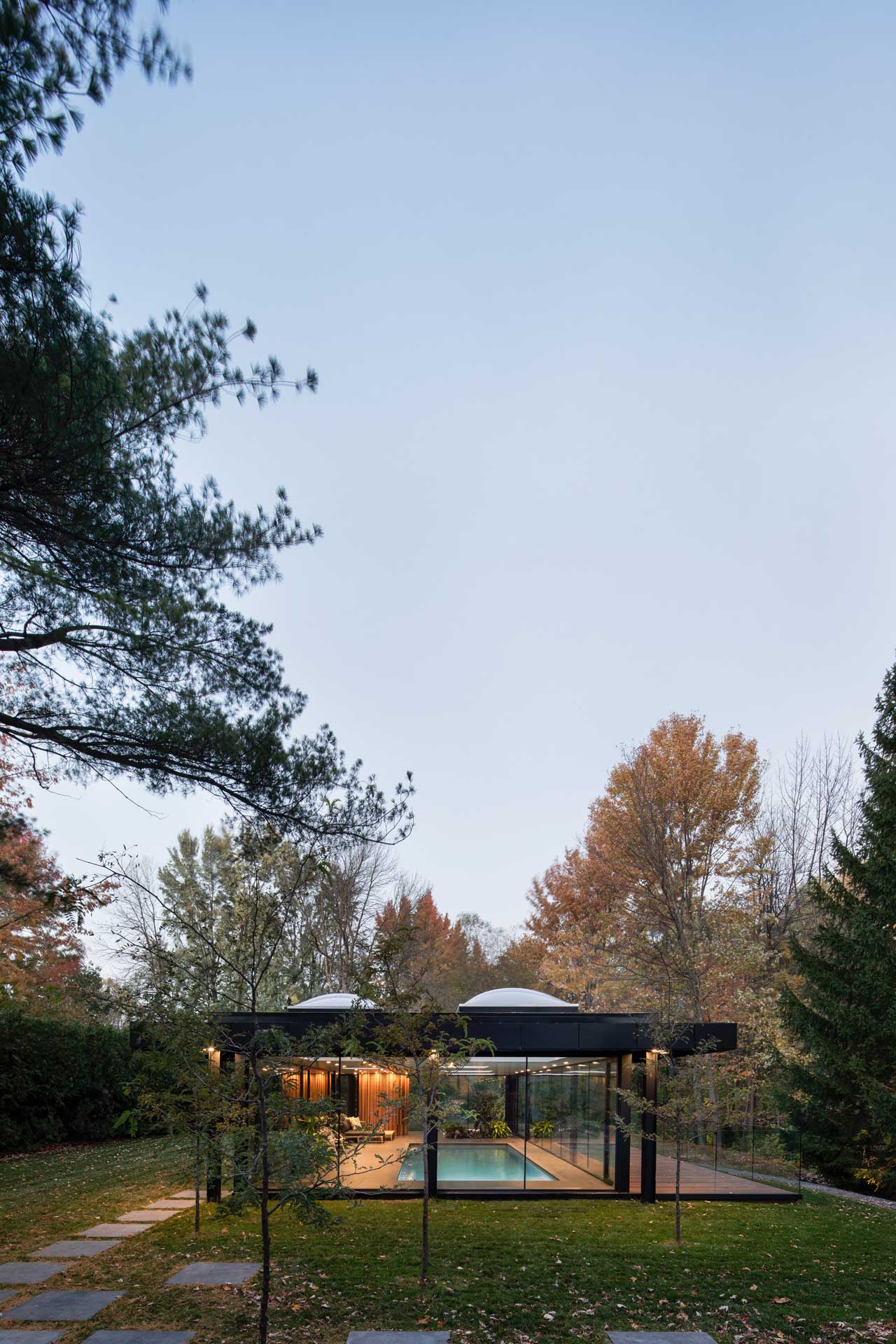 18/18 Photos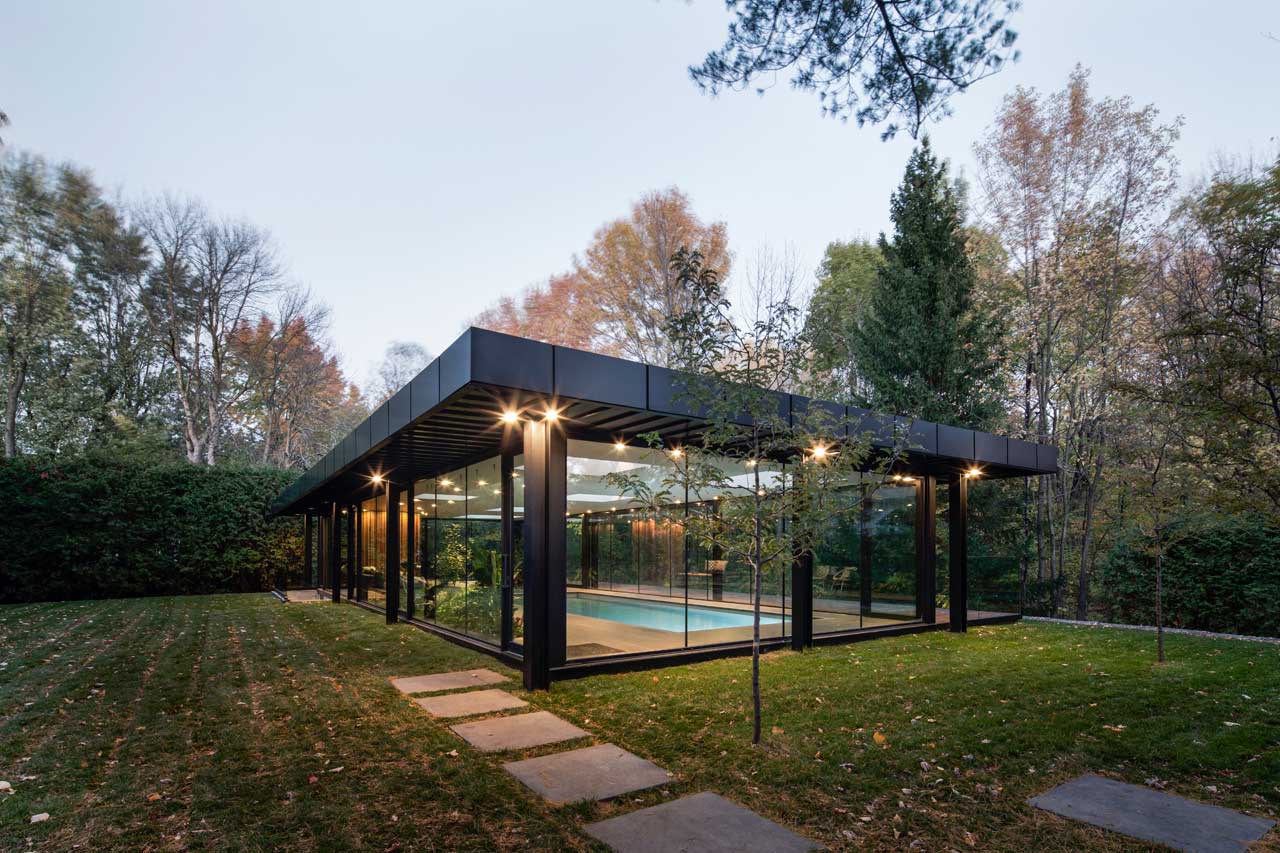 Maurice Martel architecte gives nod to iconic modern architecture in a project in Montréal where they designed an indoor swimming pool that can be enjoyed all year long, even during the long Quebec winters. Pavilion A references Philip Johnson's Glass House and the Ben Rose House, featured in Ferris Bueller's Day Off, with its minimalist structure made of metal and glass. Massive windows float floor-to-ceiling with a flat roof that appears to float on top.
The exterior part of the structure might be black, but the interior is bright with the help of skylights and a white ceiling.
Inside, much of the perimeter is lined with plants to give a tropical feel that evokes relaxation, while offering added privacy.
A circular structure clad in warm red cedar cleats hides the bathroom, which opens up to reveal a bright white interior flooded with natural light from above.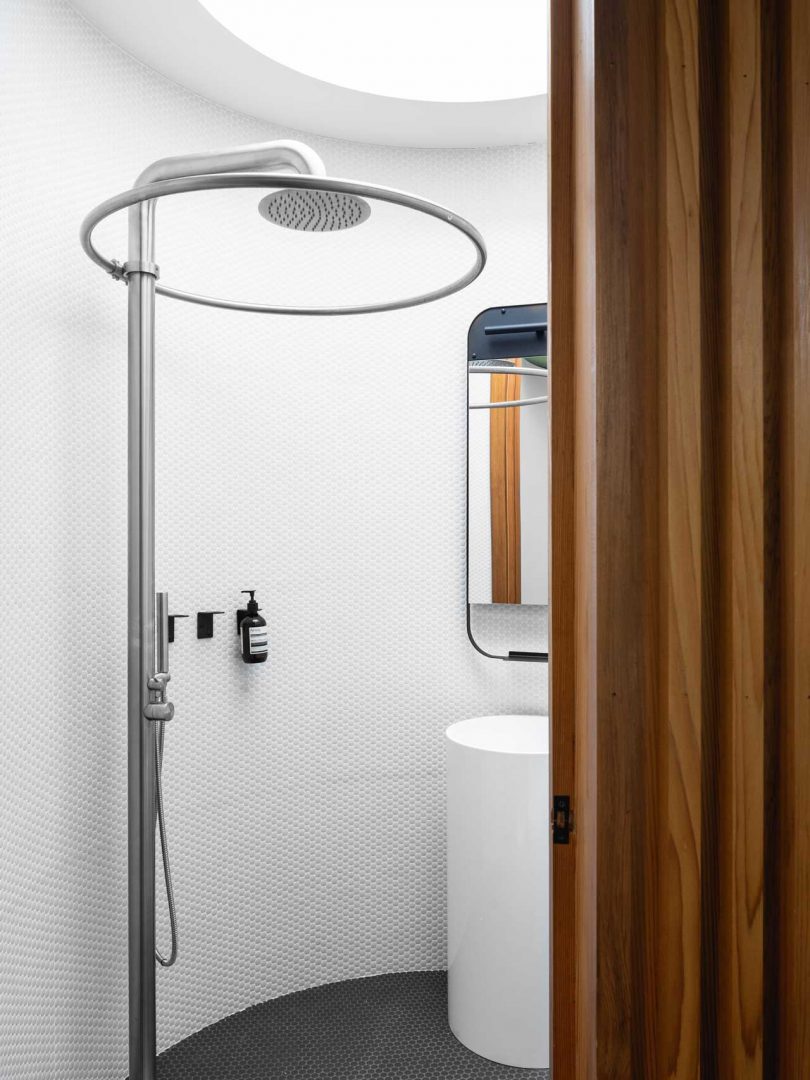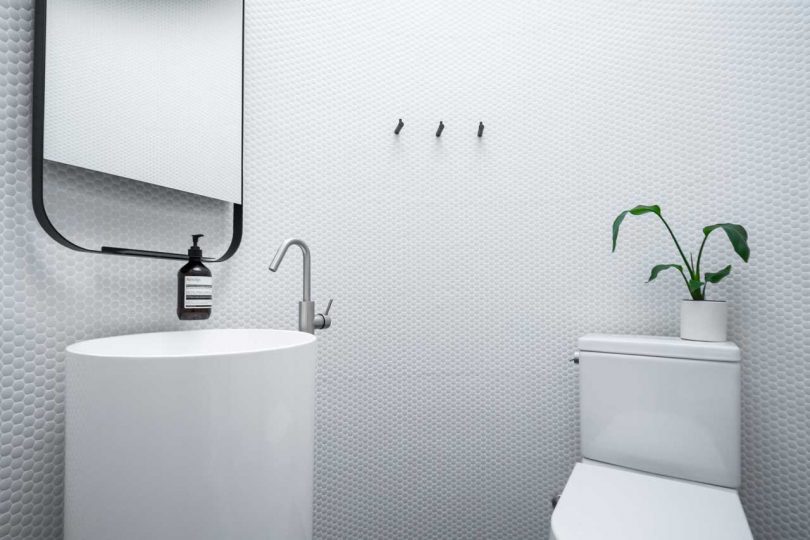 Photos by Adrien Williams, courtesy of v2com.