A Greek Mountain House Made of Three Angled Volumes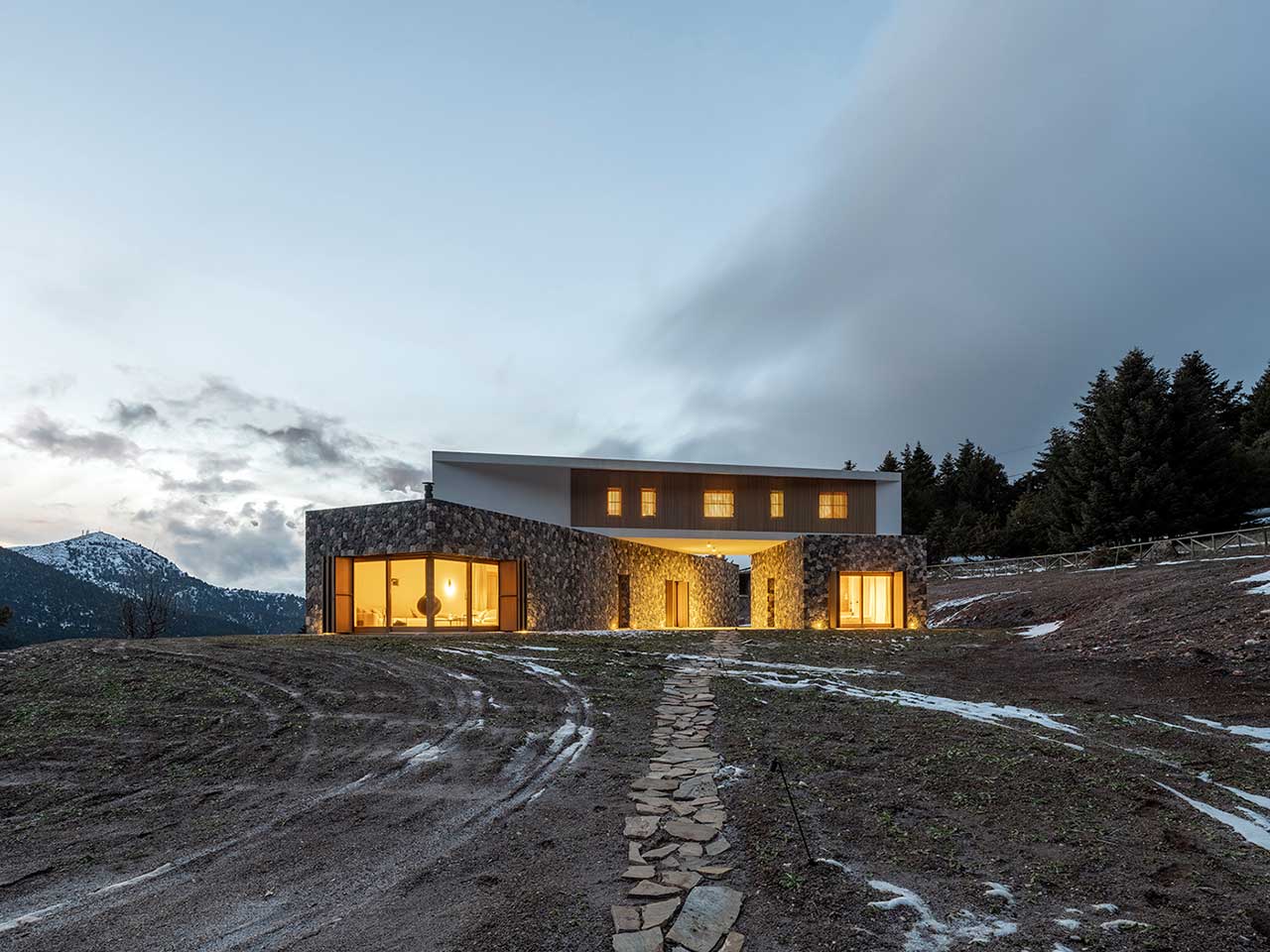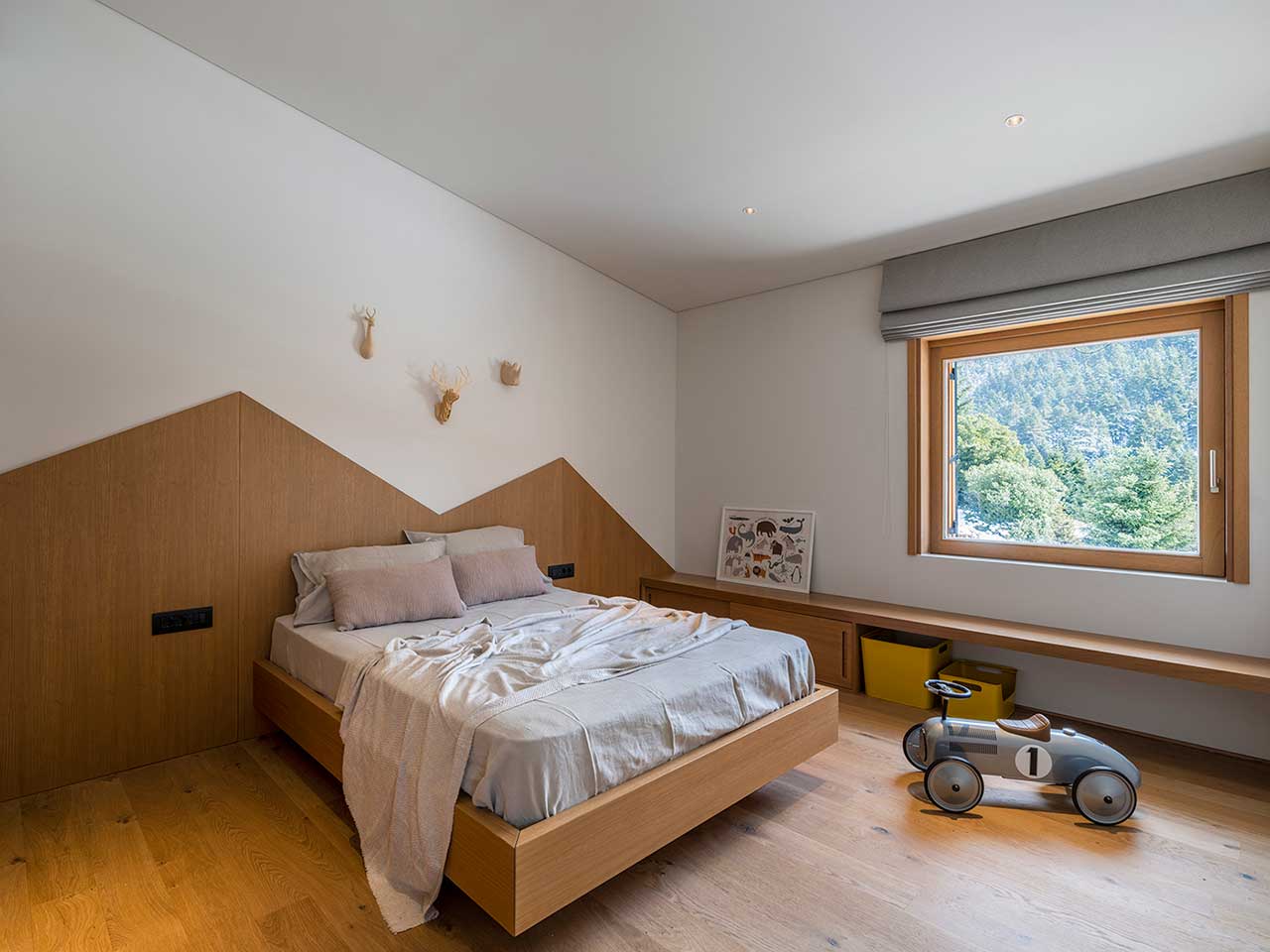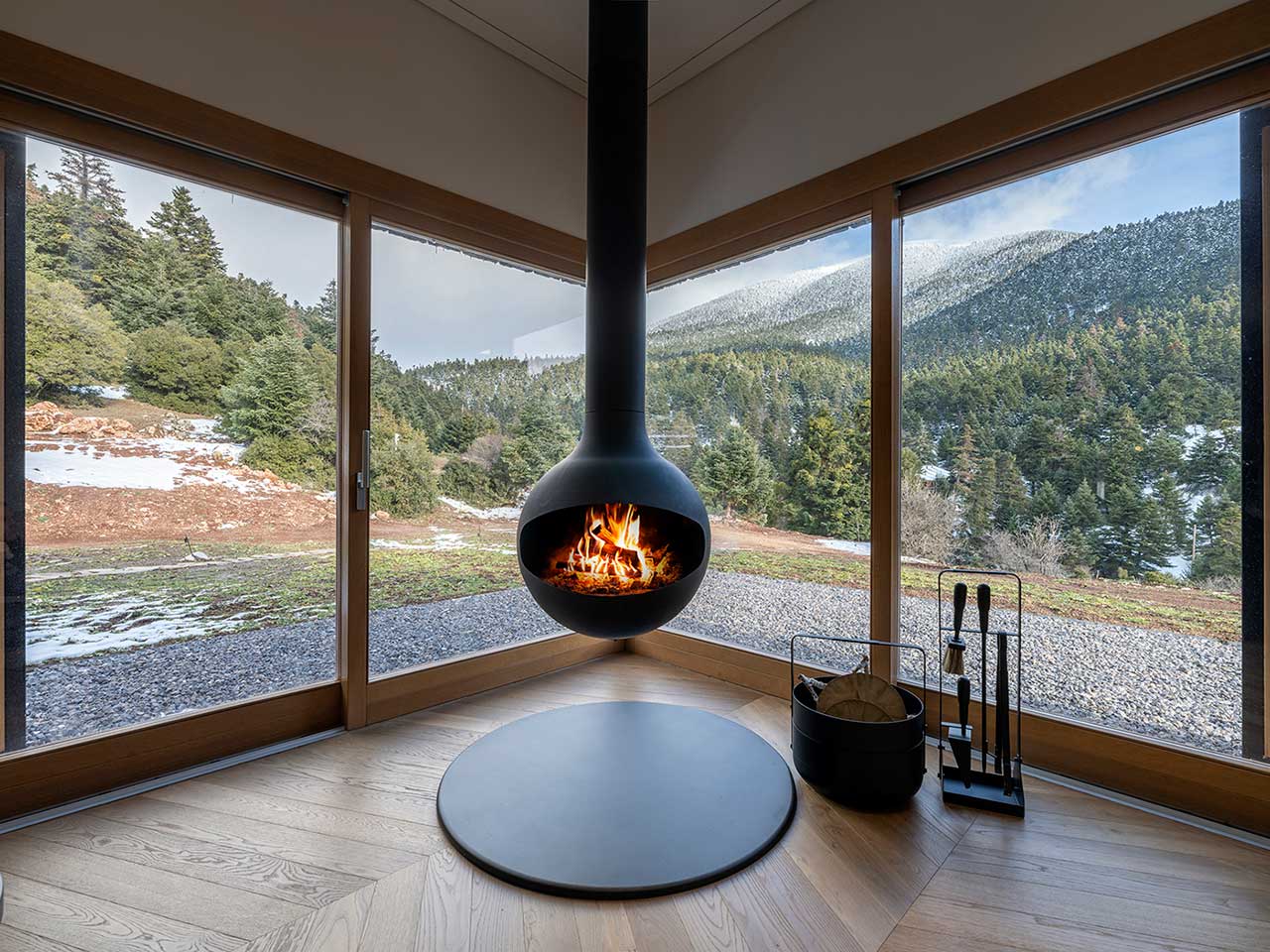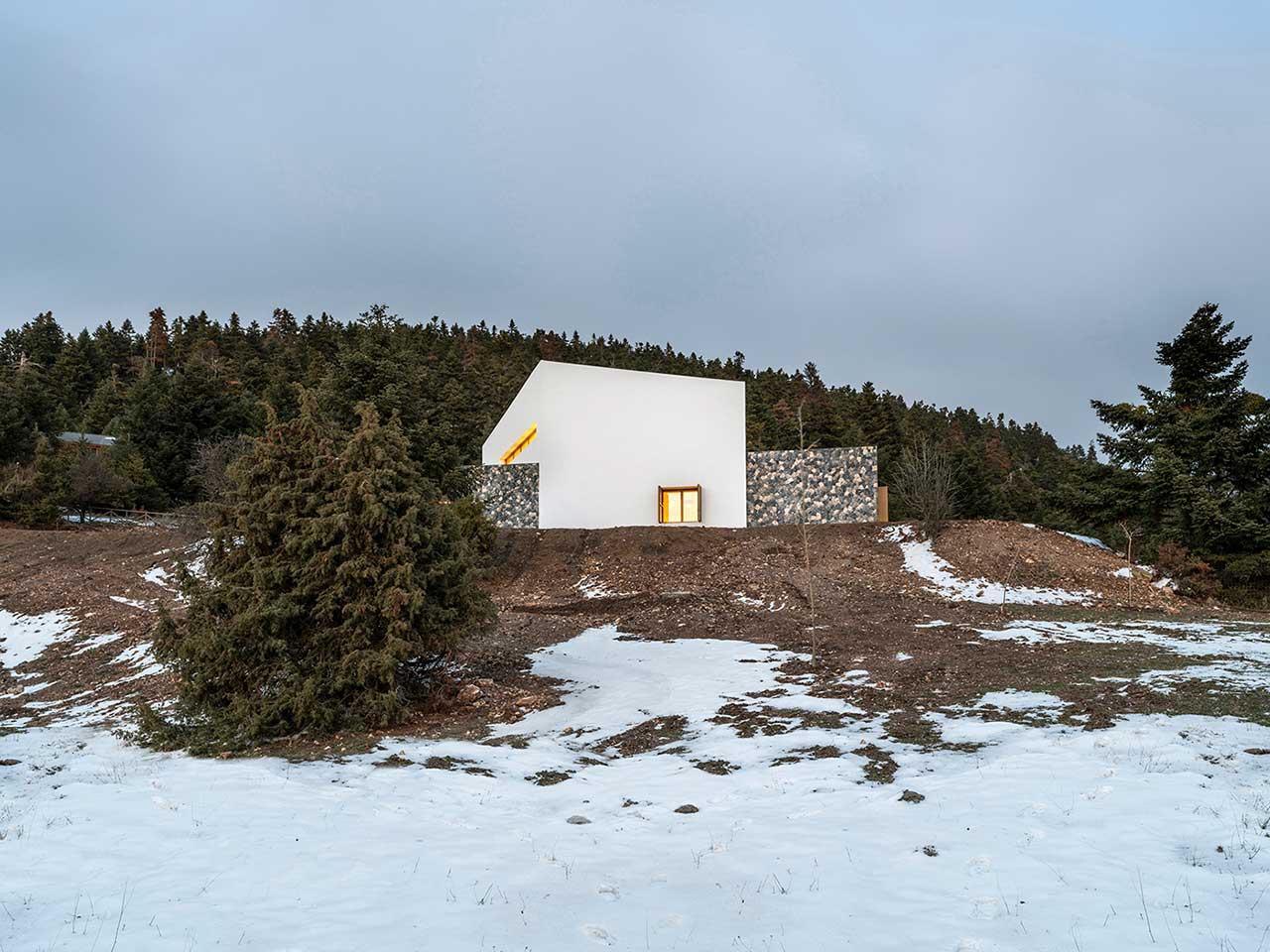 A Greek Mountain House Made of Three Angled Volumes
1/22 Photos
2/22 Photos
3/22 Photos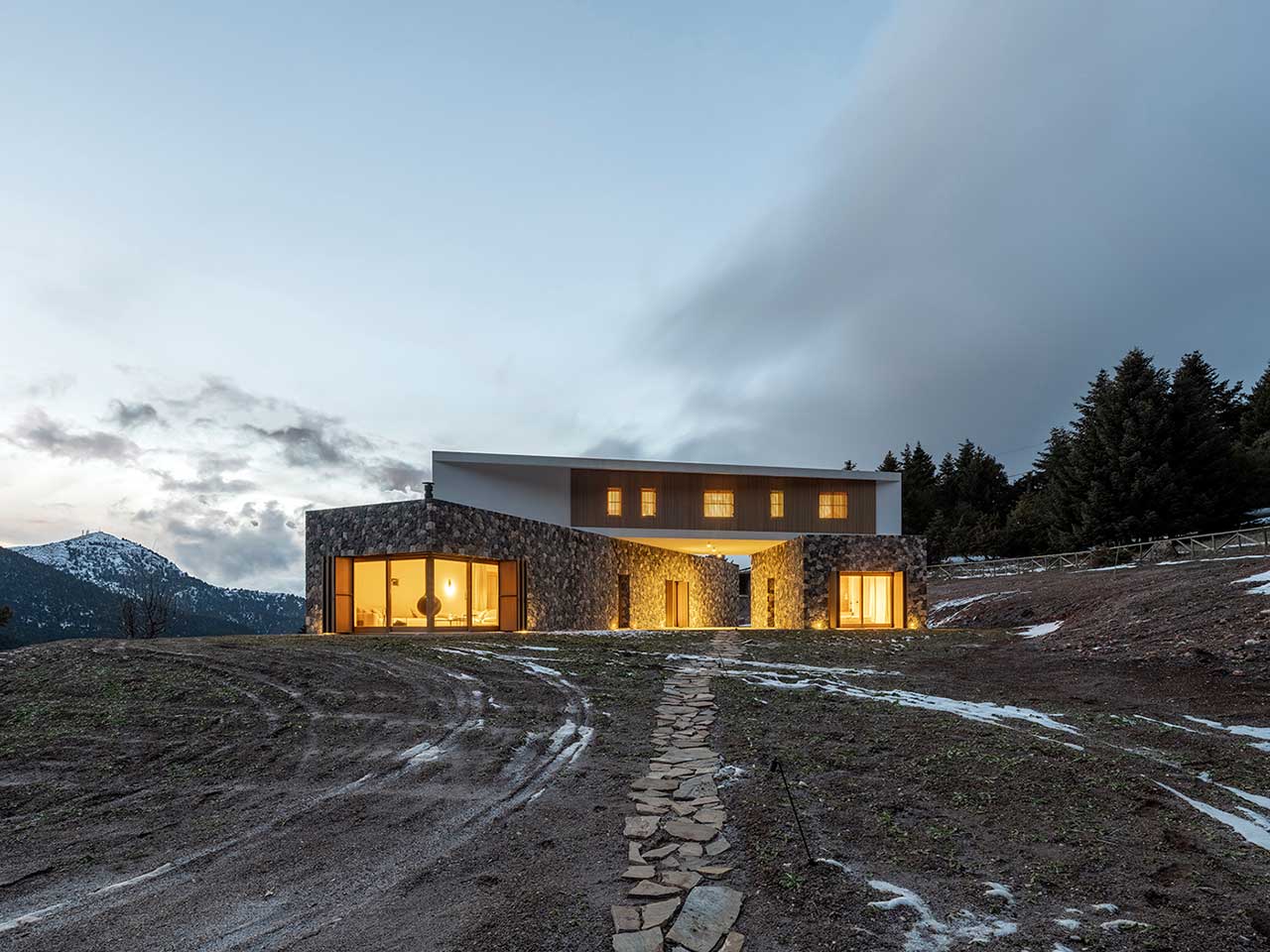 4/22 Photos
5/22 Photos
6/22 Photos
7/22 Photos
8/22 Photos
9/22 Photos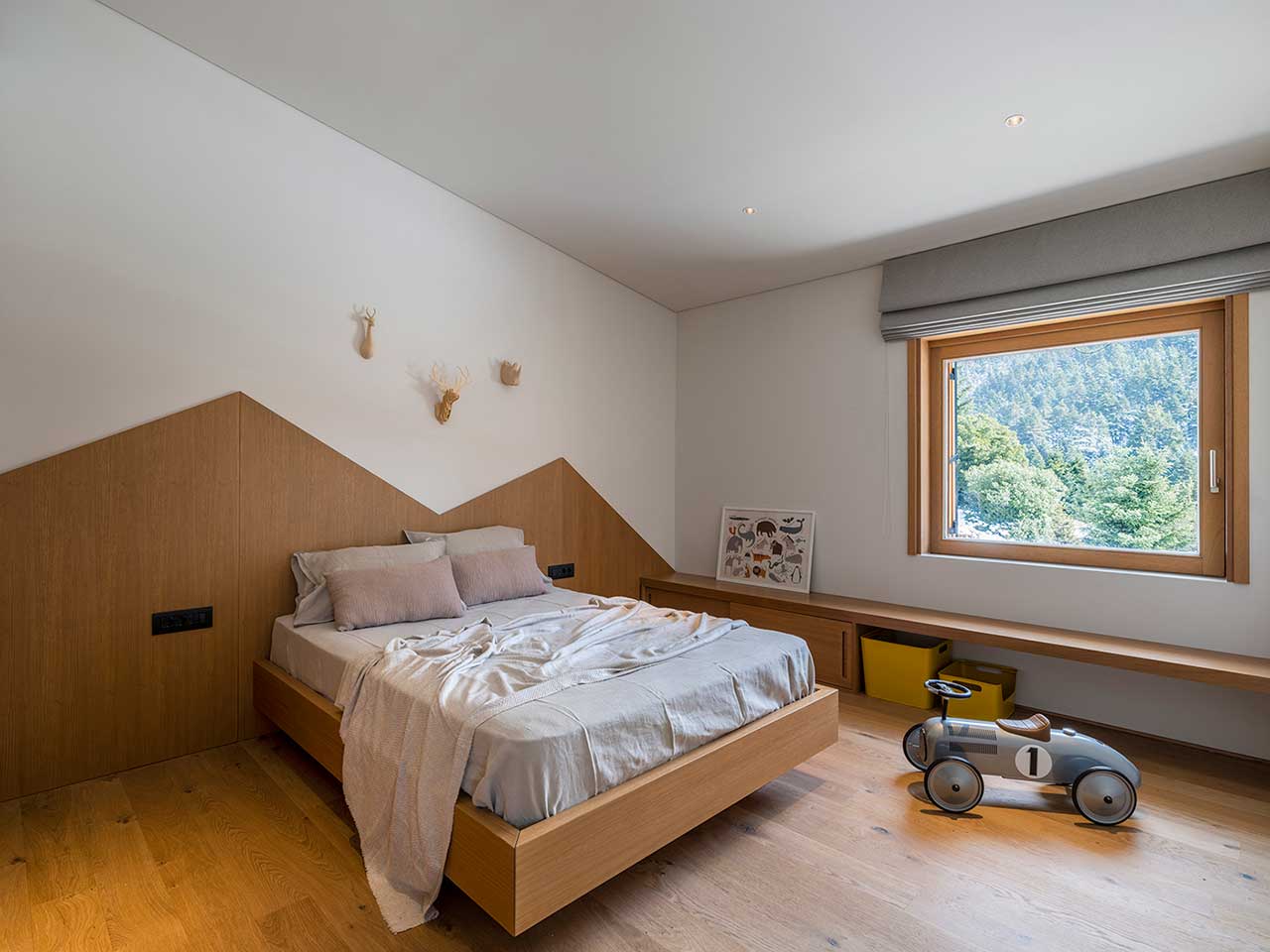 10/22 Photos
11/22 Photos
12/22 Photos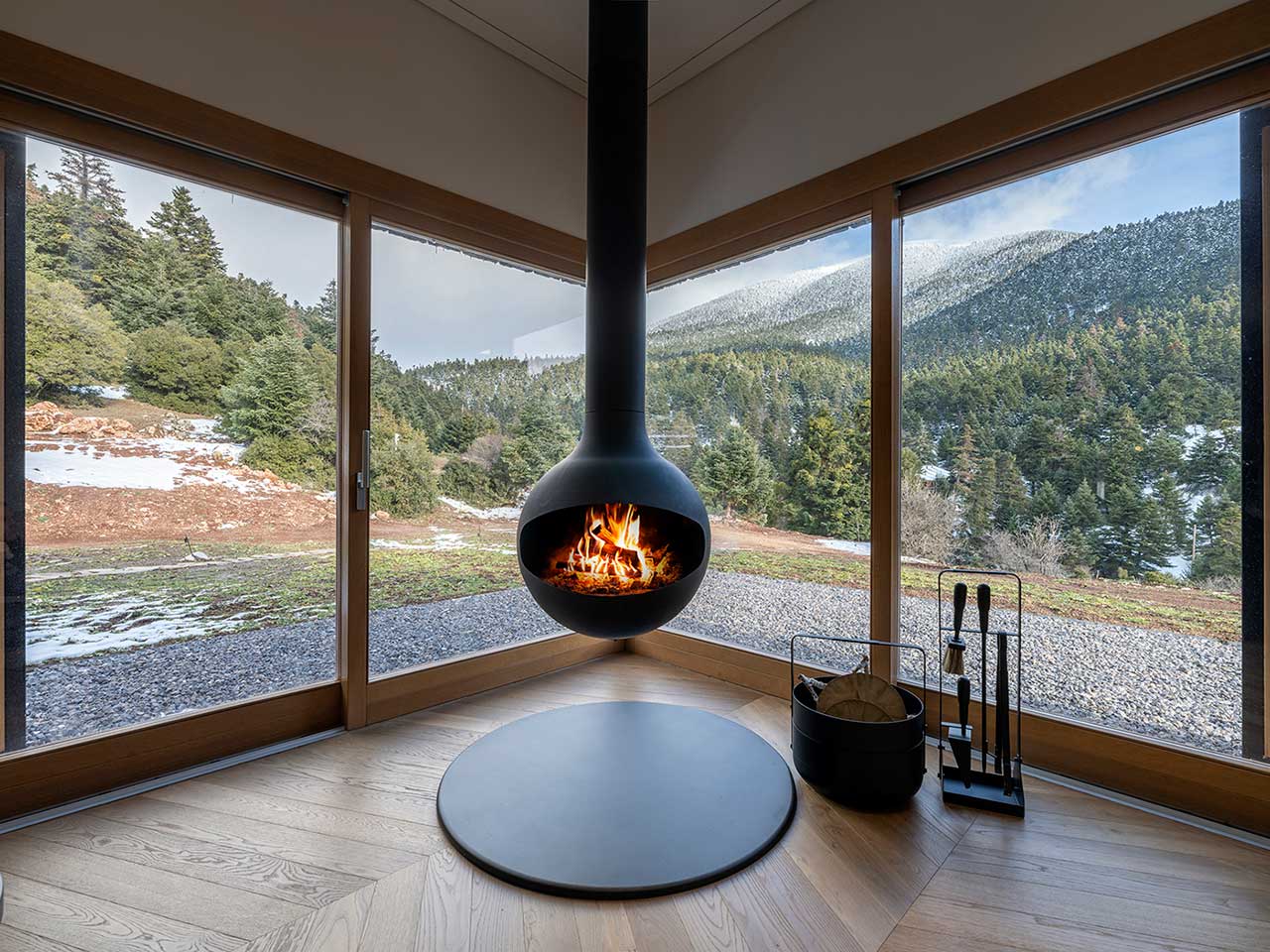 13/22 Photos
14/22 Photos
15/22 Photos
16/22 Photos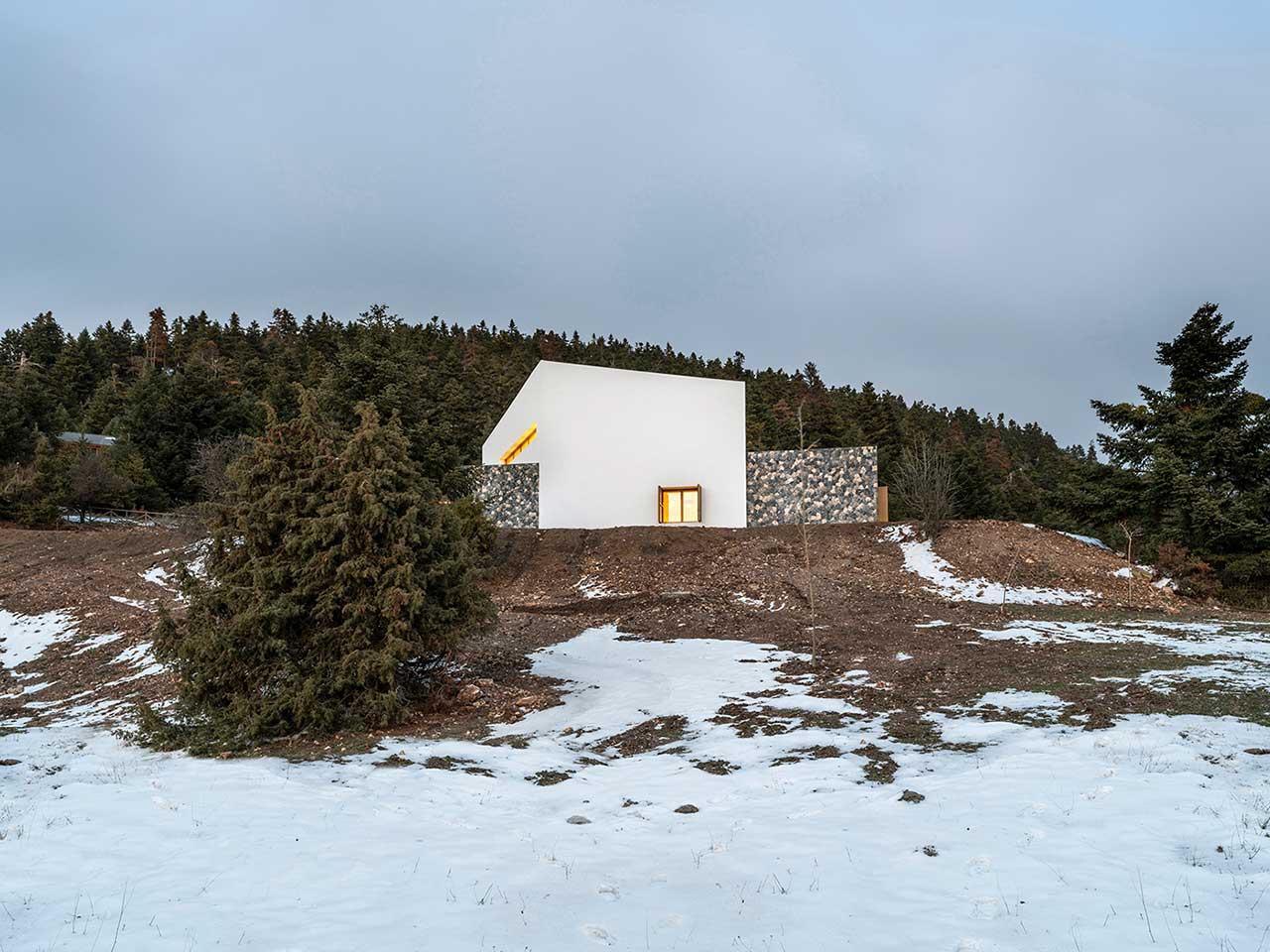 17/22 Photos
18/22 Photos
19/22 Photos
20/22 Photos
21/22 Photos
22/22 Photos
The Snowfall House resides in the Helmos mountains in Kalavryta, Greece on 4,000-square-meters of land, near the Kalavryta ski center. The home, designed by Design Over The Norms (dotn), faces south opening up to the forest view, while providing natural light for the interior. Comprising three volumes, the two base structures are clad in stone and set diagonally apart, with the third, white structure resting atop, mimicking the surrounding snow-capped mountains.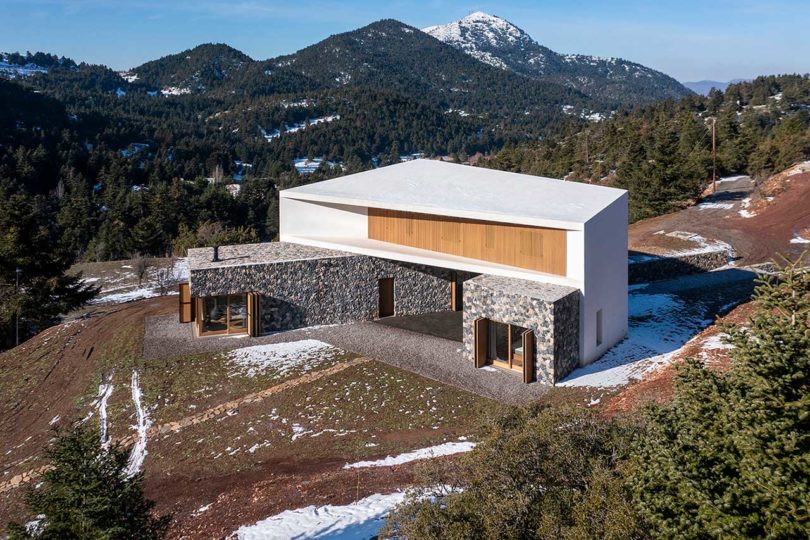 The larger, rectangular main house features the common public spaces and the primary bedroom. The smaller ground volume makes up a guest suite. The upper white volume houses additional bedrooms.
Design Over The Norms designed the home to blend in with its mountainous surroundings and integrated into the landscape with it's rocky stone lower volumes and the snow colored top floor. The materials used, like stone and wood, reflect the natural textures of the region. An underground garage hides the cars as not to disrupt nature.
The angled ground volumes with the upper level crossing over allows for a covered courtyard that can be used year round. The design protects the outdoor space from the summer sun and wind during the other months.
The Snowfall House interior leans towards a timeless design with clean white walls, wood accents, and minimalist furnishings. Earth tones complement the herringbone wood floors and furniture throughout.
Large windows open the home up to its picturesque location while keeping it cozy inside.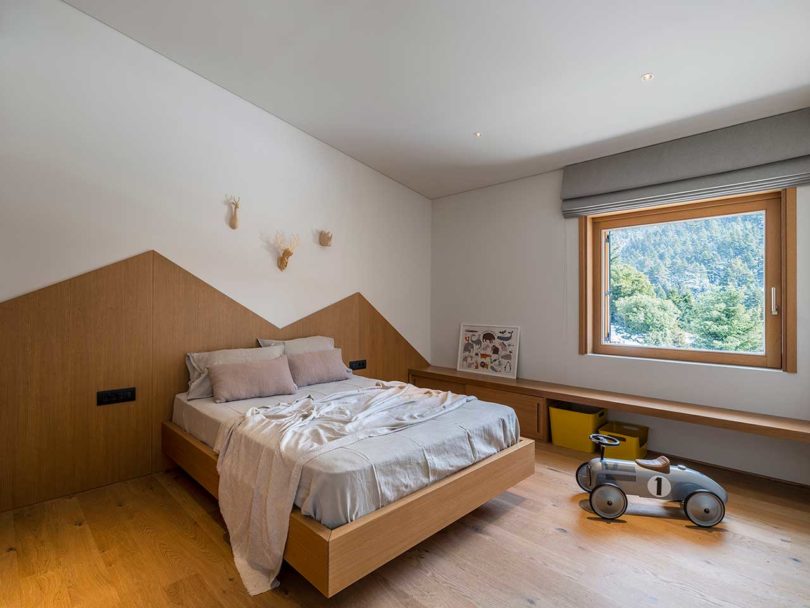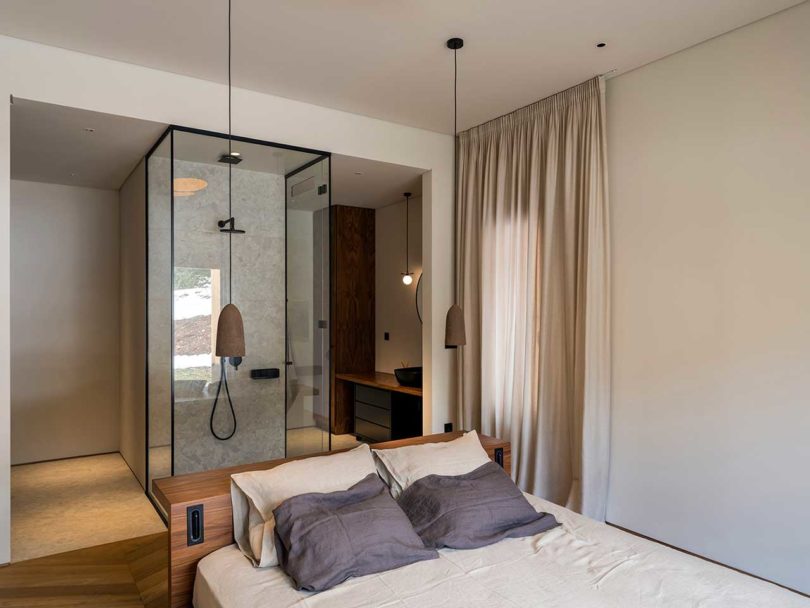 Photos by Yiorgis Yerolymbos.