Z House is a holiday home situated on a steep slope that presented many challenges for geza during the design process. Located in Tarvisio, Udine, Italy, the mountain house design required two volumes that are sectioned out with different heights that flow down with the slope.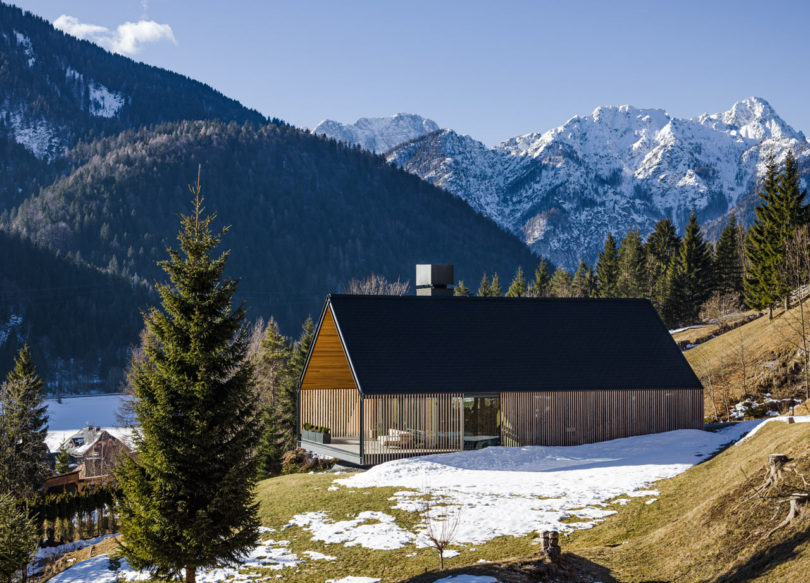 The house is modest in size as not to overwhelm the surrounding landscape. It's clad in vertical larch strips that help it blend with the natural environment while acting as an external sunshade, a much needed architectural detail to help with sun control and saving energy.
The sunshade allows for semi-private pathways along the sides of the house.
The entrance is on the main floor which leads to the living room – a space that connects the two volumes. That space features a double-height ceiling with an open office hovering above, as well as the main bedroom. The rest of the spaces – additional bedrooms and the sauna and wellness area – are located on the lower level.
The interior boasts concrete floors and ceilings, suspended glass fronts, and warm wooden details that continue to the outside.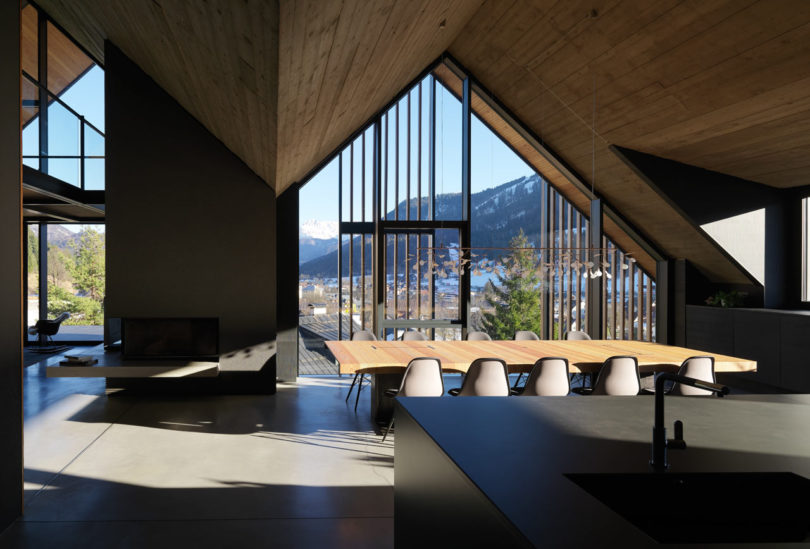 Photos by Gianni Antoniali.