DC-based architecture firm Travis Price Architects created a home for a client that almost blends into its surroundings because of its colorful copper exterior. "The outer shell of copper is highly sustainable in that it is the lowest impact material for the longest life," Travis Price explains.
It looks like two rising walls from the ground separated by glass bridges, which let the sunlight inside. Its design echoes the twin peaks across the valley.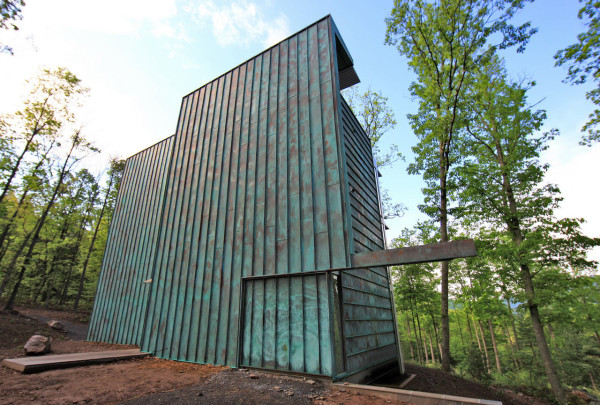 Besides having a really cool-looking and efficient exterior, the home also has some other green design elements. It's aligned for Passive Solar Heating with direct winter gain of sunlight, the glass is large and operable for passive cross ventilation for cooling, and high efficiency heat pumps provide nominal final power needs.