A single family home in Kiev, Ukraine was in need of design help so Dreamdesign studio was tasked to inject it with character and personality. Bucking trends, they chose natural materials, design-focused objects, colors, and textures that would stand the test of time to avoid an outdated look in a few years. The home is situated within a pine tree forest and while the exterior reflects its natural surroundings, the interior has a much more dynamic vibe.
The living room boasts tall ceilings and was finished with soothing shades of grayish blue, soft mint, tobacco, baked milk, and cinnamon.
The high ceilings afford long suspended Murano glass pendants which light the space at night.
The kitchen is separated from the dining room by custom sliding panels that are glass on one side and a pattern of copper triangles on the other.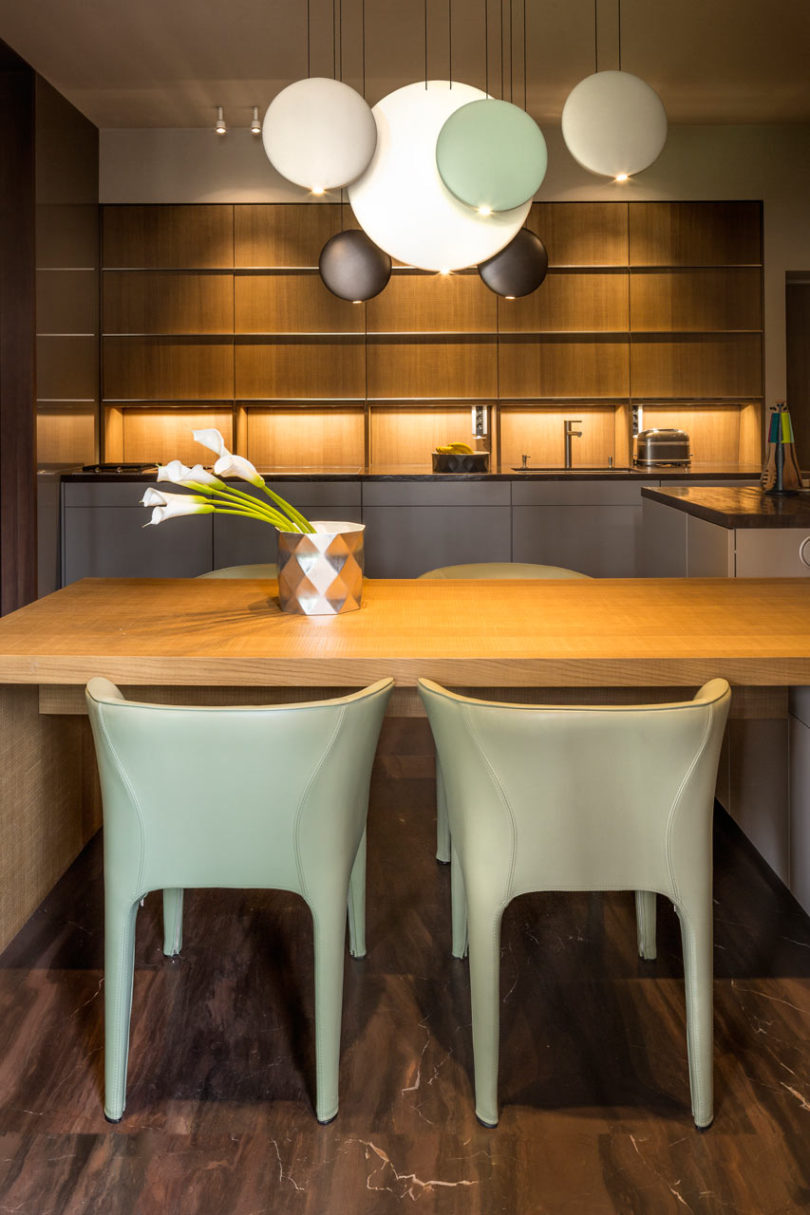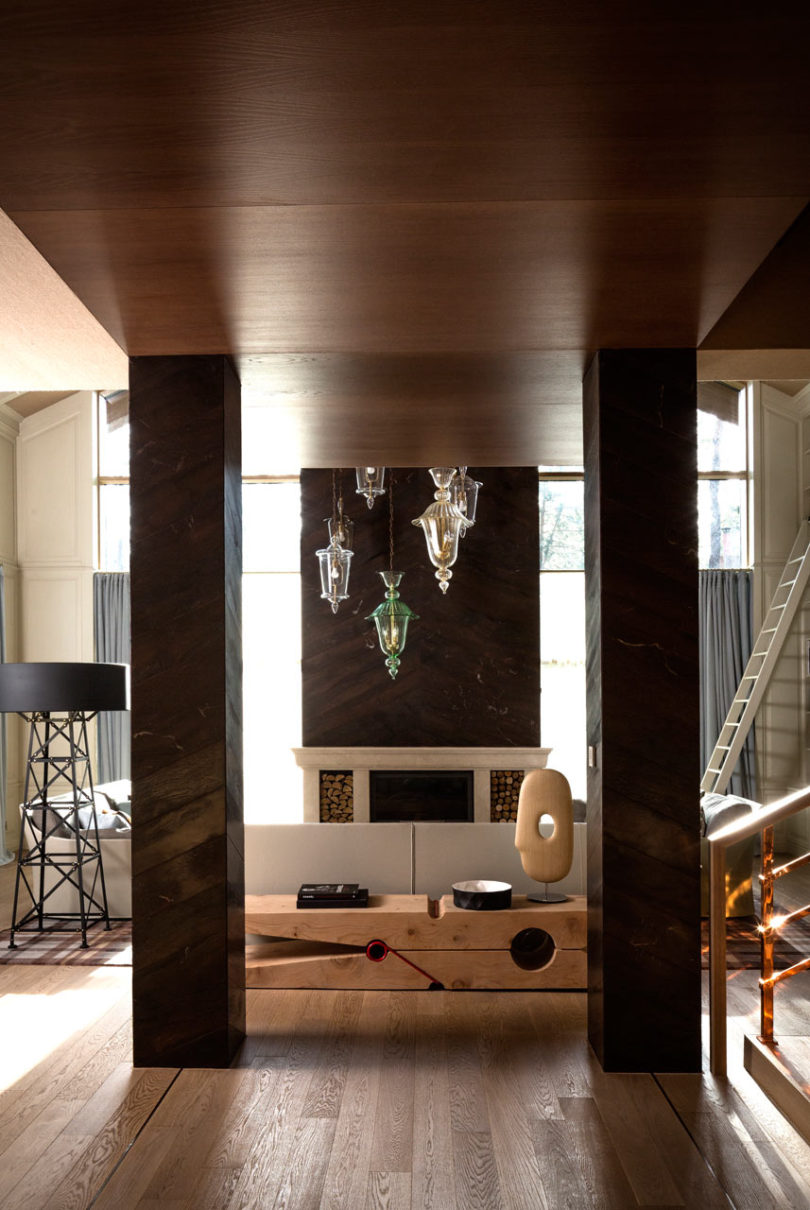 The oversized clothespin table behind the sofa adds a playful touch.
The dream worthy indoor pool has lights above designed by Frank Gehry and a three-dimensional wall of tortoises that represent wisdom and prosperity.
Photos by Igor Karpenko.