Westway Architects, in collaboration with Stefano Pavia, turned a railway workers housing building into a vertical loft in Milan. The exterior, which has been maintained, looks to be built sometime between 1920 and 1924, while the interior has dramatically changed. Inside, the building was gutted and had to be rebuilt, from the foundation, roof, attic, internal insulation, mechanical systems, and layouts. By changing up the floor plans, they gained 60 square meters of space by moving staircase, adding new floor slabs, and renovating the attic.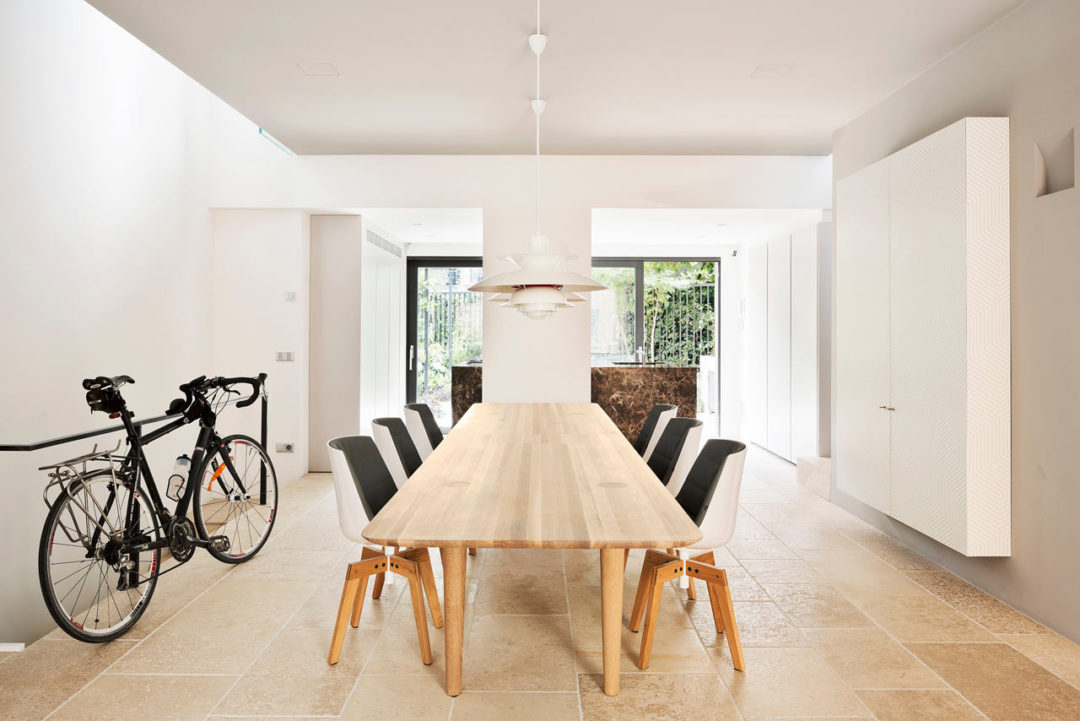 The floors are kept relatively open to visually increase how the space looks.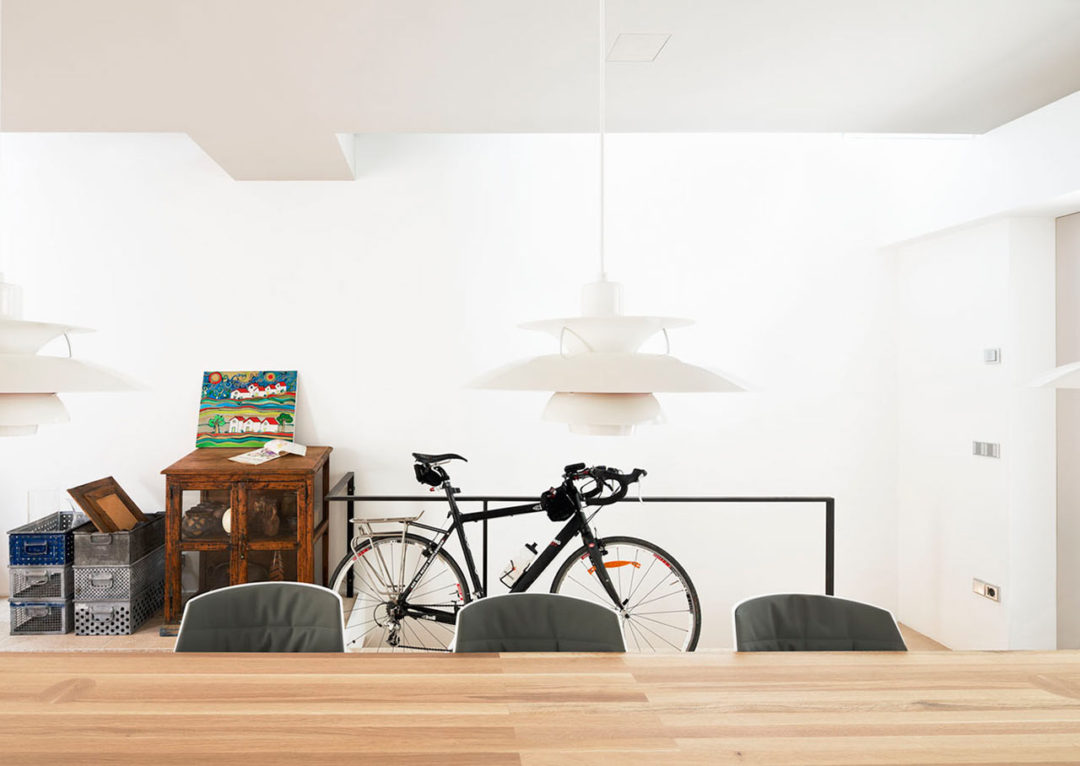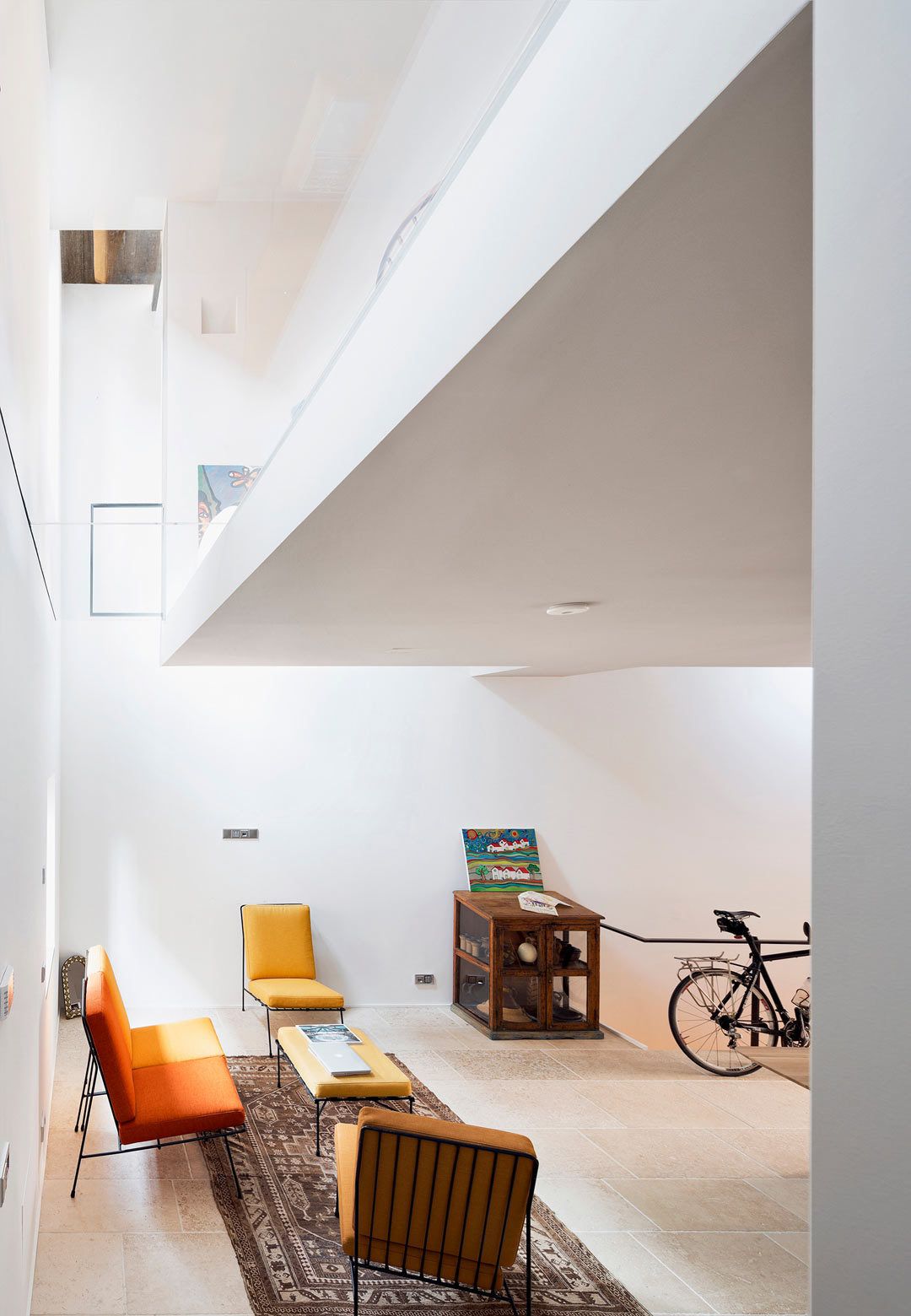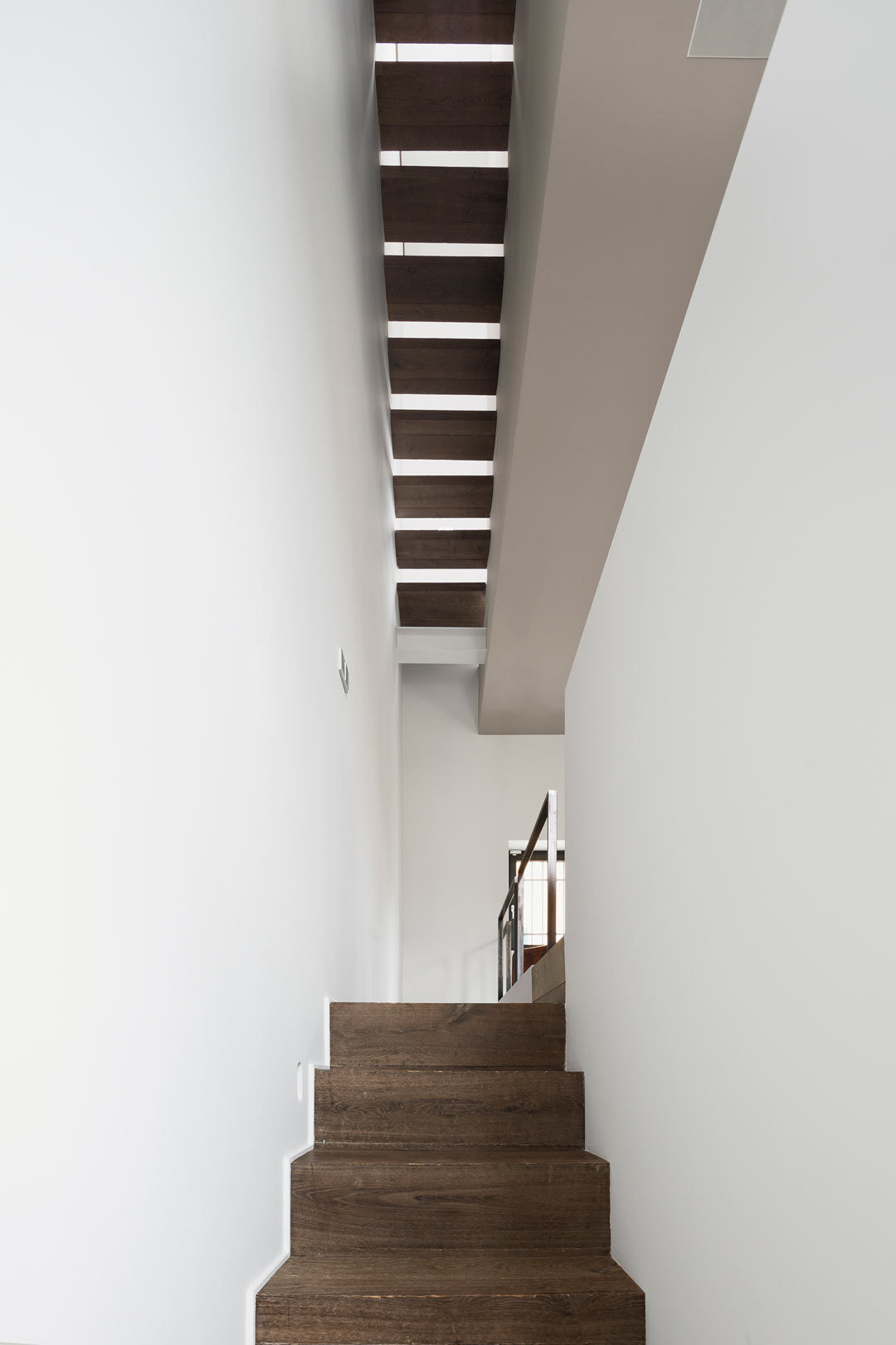 One of the main things the architects were excited to tackle was to design an M.C. Escher-like staircase, which the homeowner allowed. After gutting the interior horizontally and vertically, they created a structurally autonomous center core that pans five floors. Each of those floors is connected by two separate staircases that are positioned along the longitudinal load-bearing walls.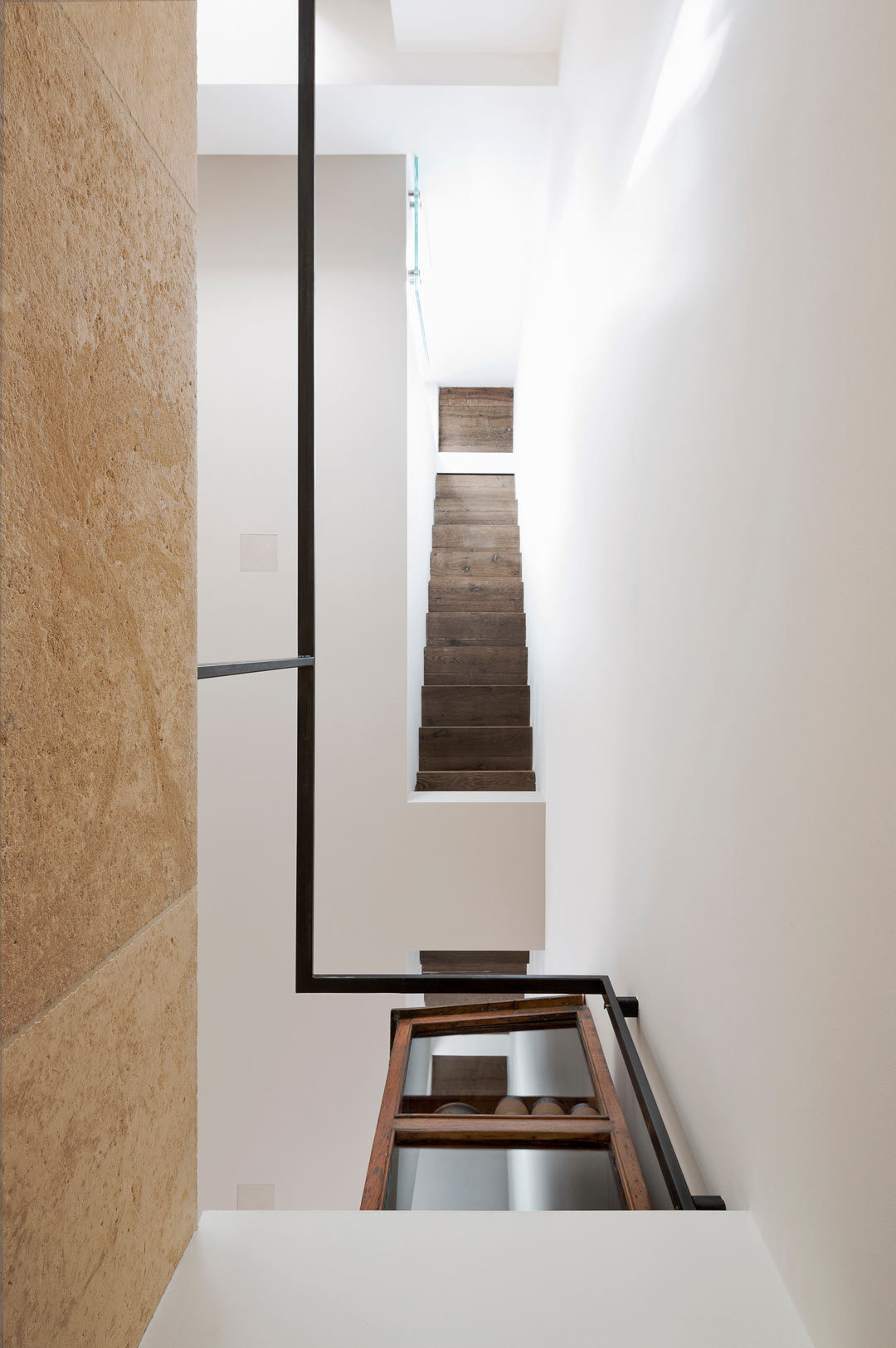 The staircases are single flight and very narrow, zig zagging from the basement to the fourth floor, connecting the fitness area, dining and kitchen area, living room, bedroom, and study.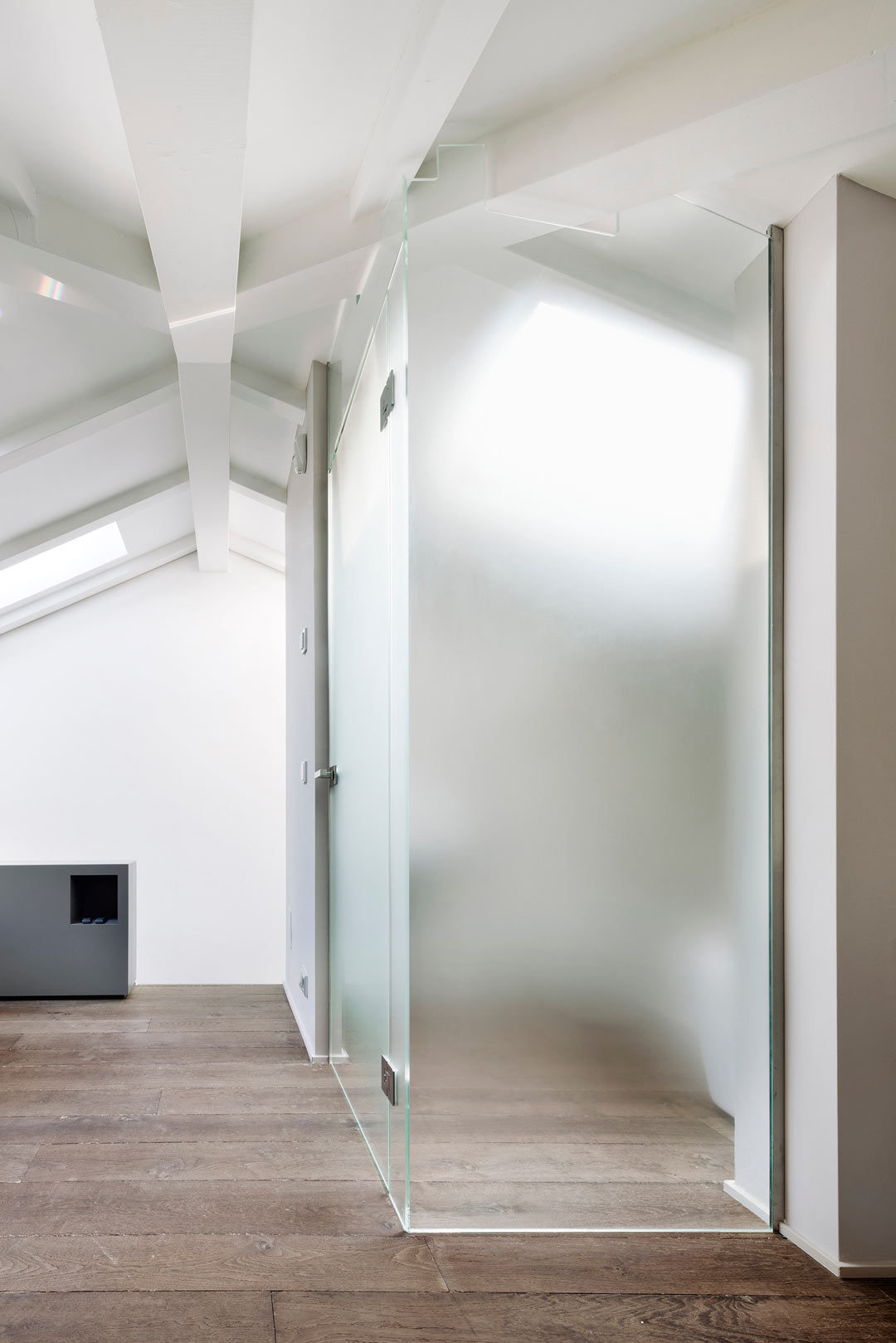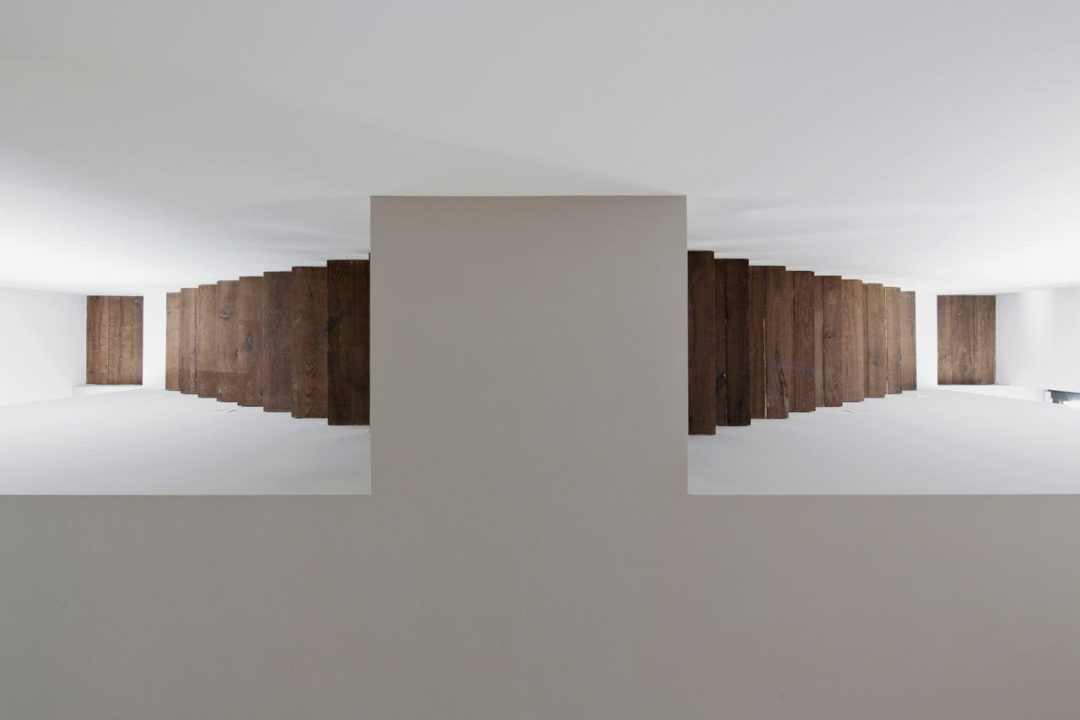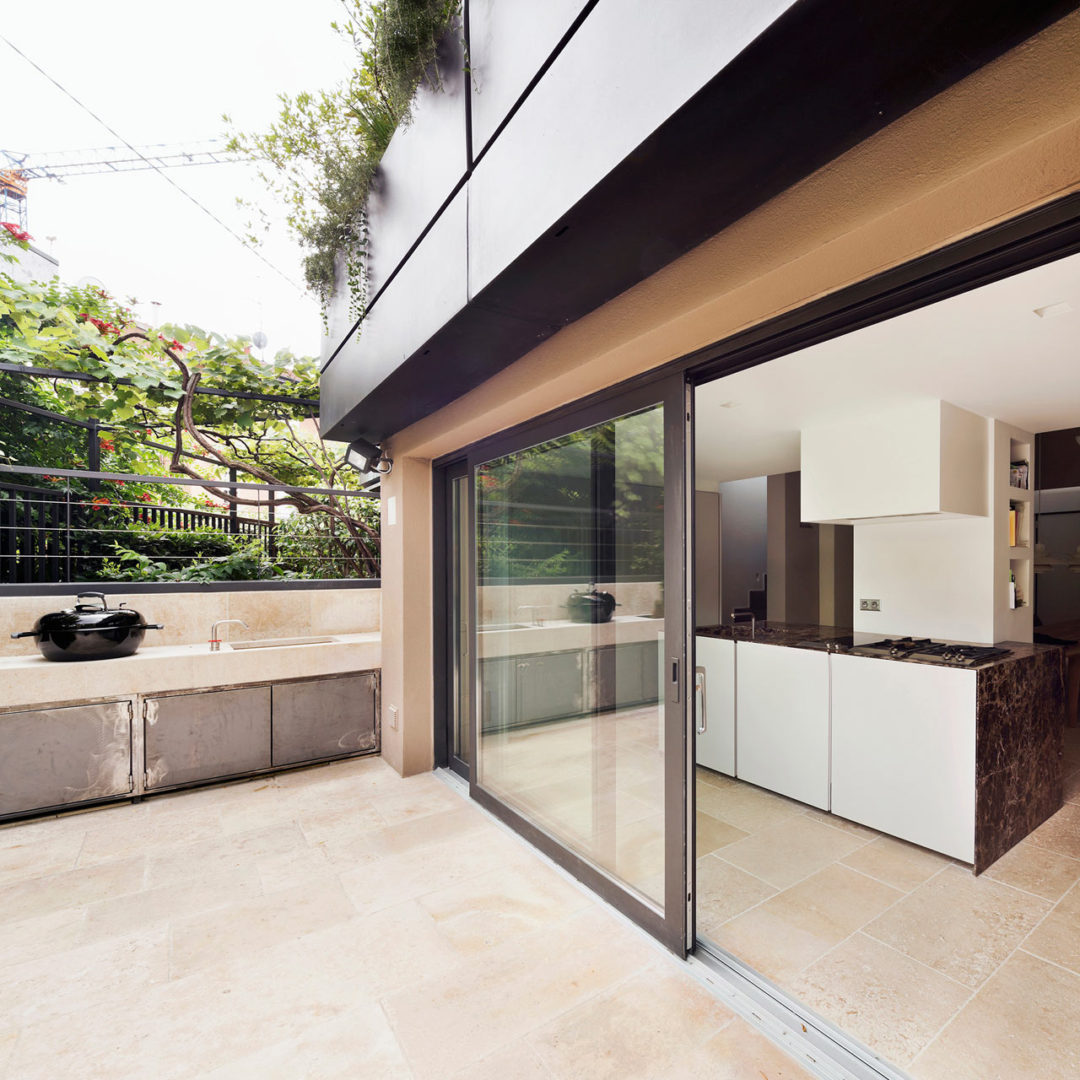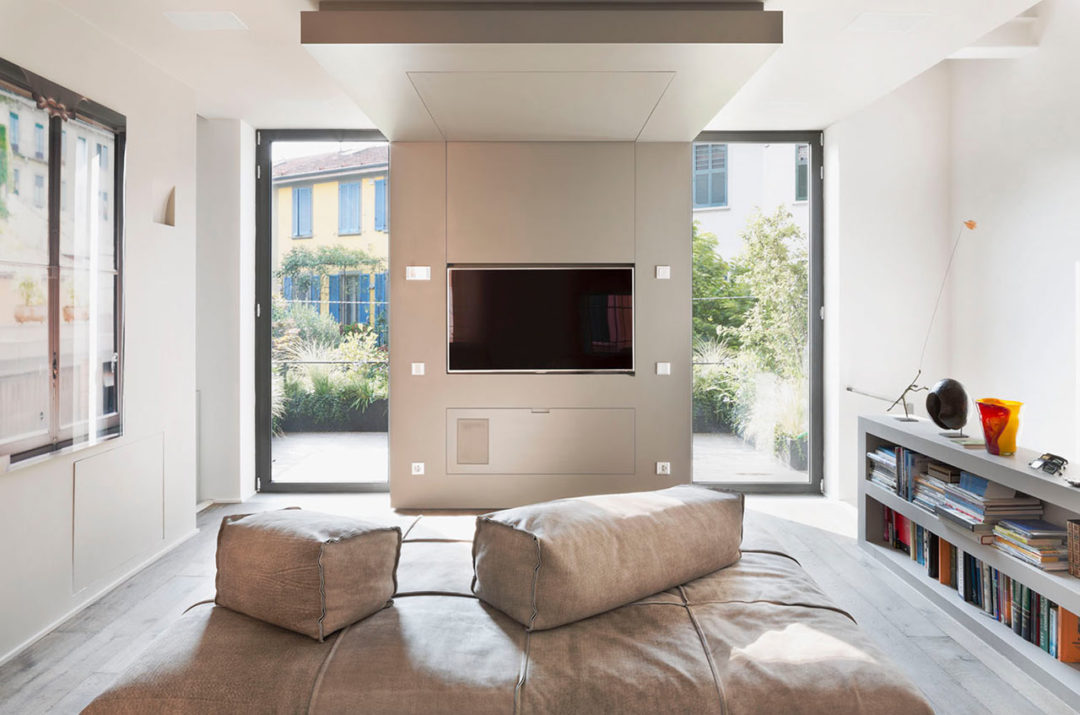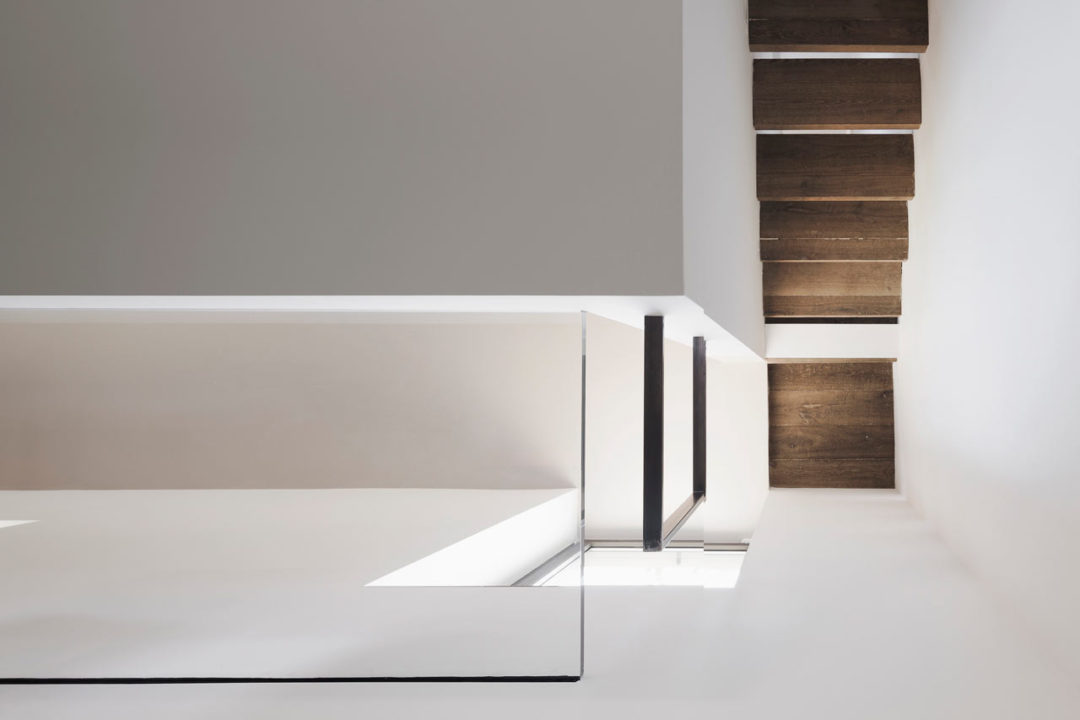 Photos by Andres Otero.