A London Boutique Hotel With Retro-Inspired Interiors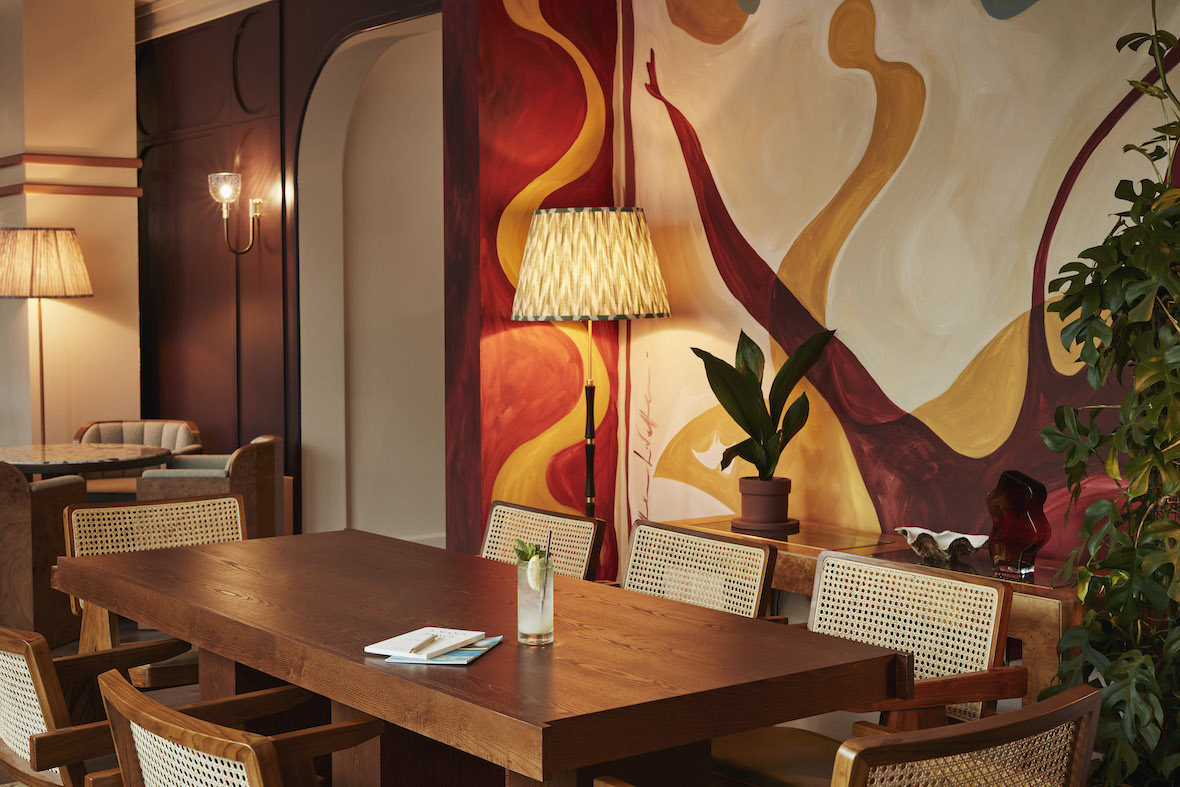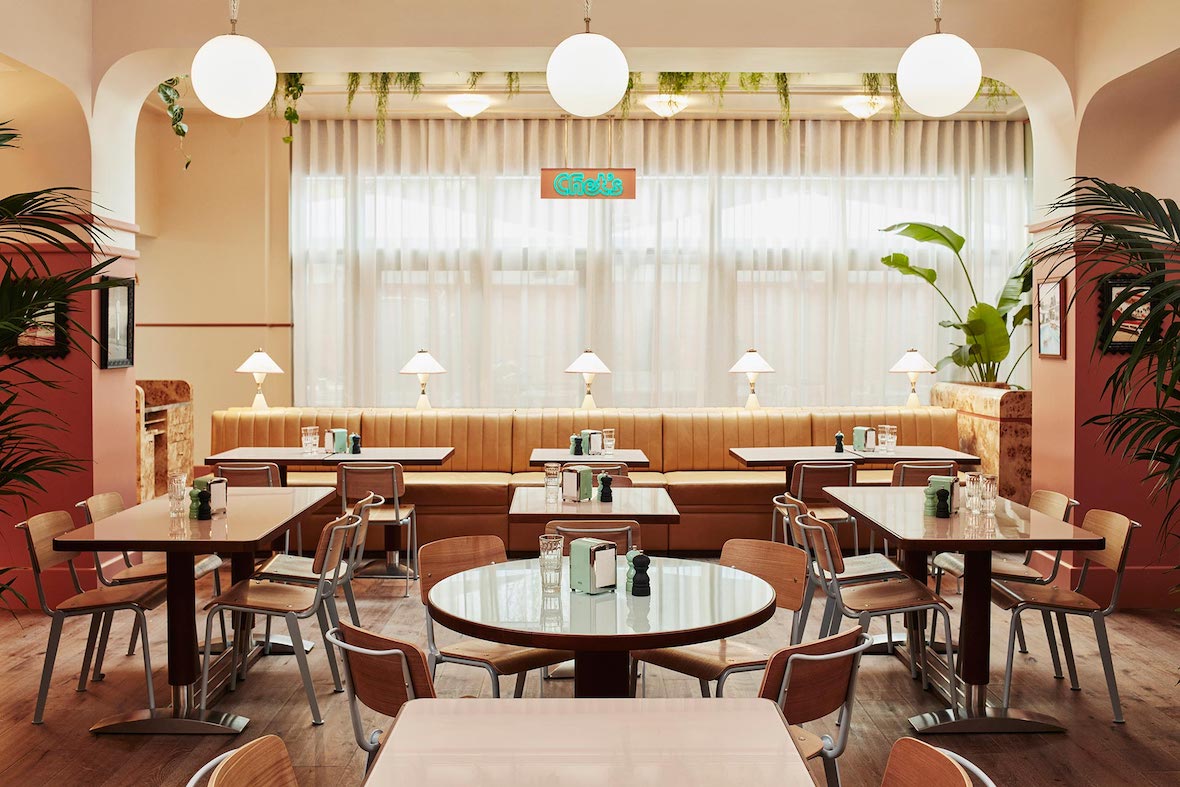 A London Boutique Hotel With Retro-Inspired Interiors
1/14 Photos
2/14 Photos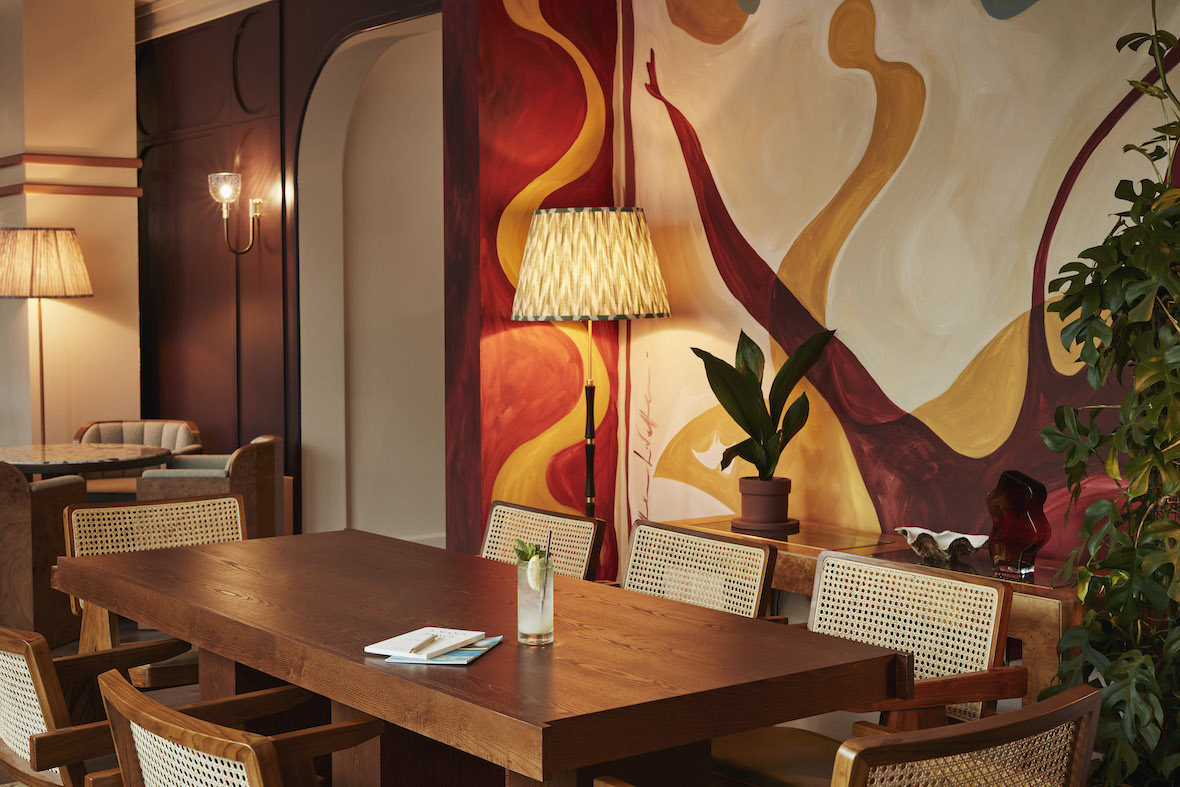 3/14 Photos
4/14 Photos
5/14 Photos
6/14 Photos
7/14 Photos
8/14 Photos
9/14 Photos
10/14 Photos
11/14 Photos
12/14 Photos
13/14 Photos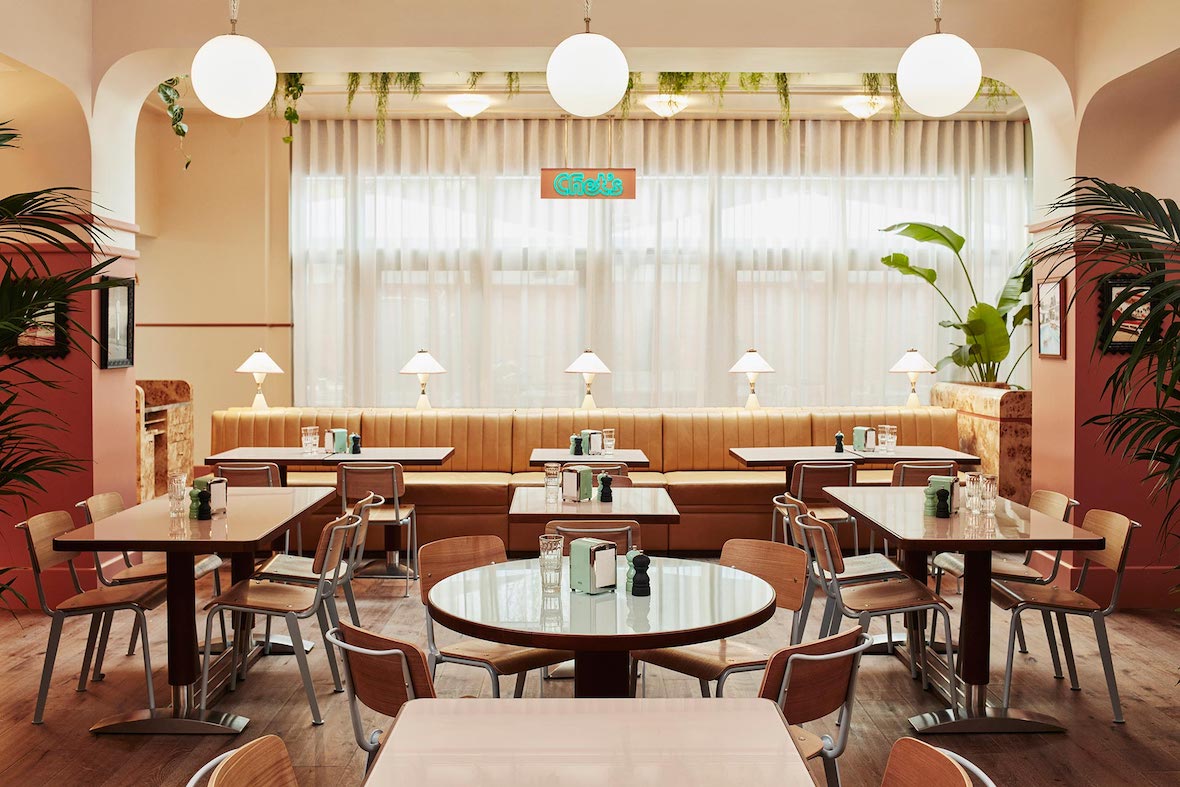 14/14 Photos
The Hoxton Shepherd's Bush is a boutique hotel located in London, designed by AIME Studios. This retro-inspired hotel features 237 cozy bedrooms, a Thai-Americana restaurant named Chet's, a serene terrace, a spacious lobby with a mix of earthy-toned bespoke and vintage furniture, and a communal central bar.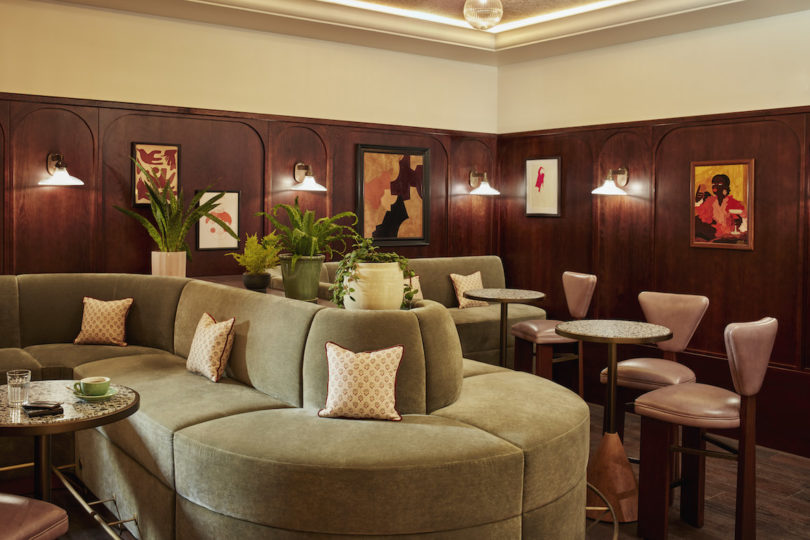 The interiors of The Hoxton Shepherd's Bush pay homage to the local area with references to the nearby London Transport Museum Depot and the retro transport design. Iconic train carriage shapes, decorative glass chandeliers and pendants with mixed metals, and custom rugs by West London's Holmes Bespoke add to the playful design. The lobby's earthy aesthetic is complemented by verdant prints, floral motifs, and tactile textiles.
Guests are greeted by a striking central wraparound bar with a reeded maple and Salome grey marble counter, contrasted by mid-century modern lighting and furniture. The guest rooms take inspiration from the neighborhood's history and heritage, with scalloped motifs referencing nearby Pennard Road and finishes of copper, antique brass metals, peach paint, and warm-toned timbers creating a home feel.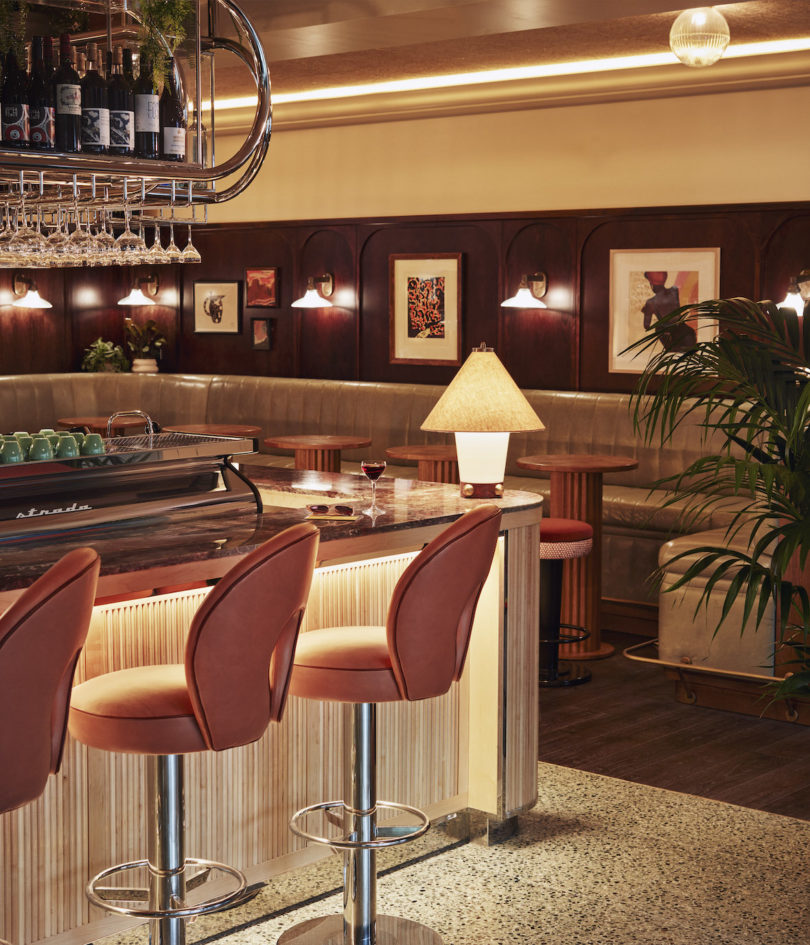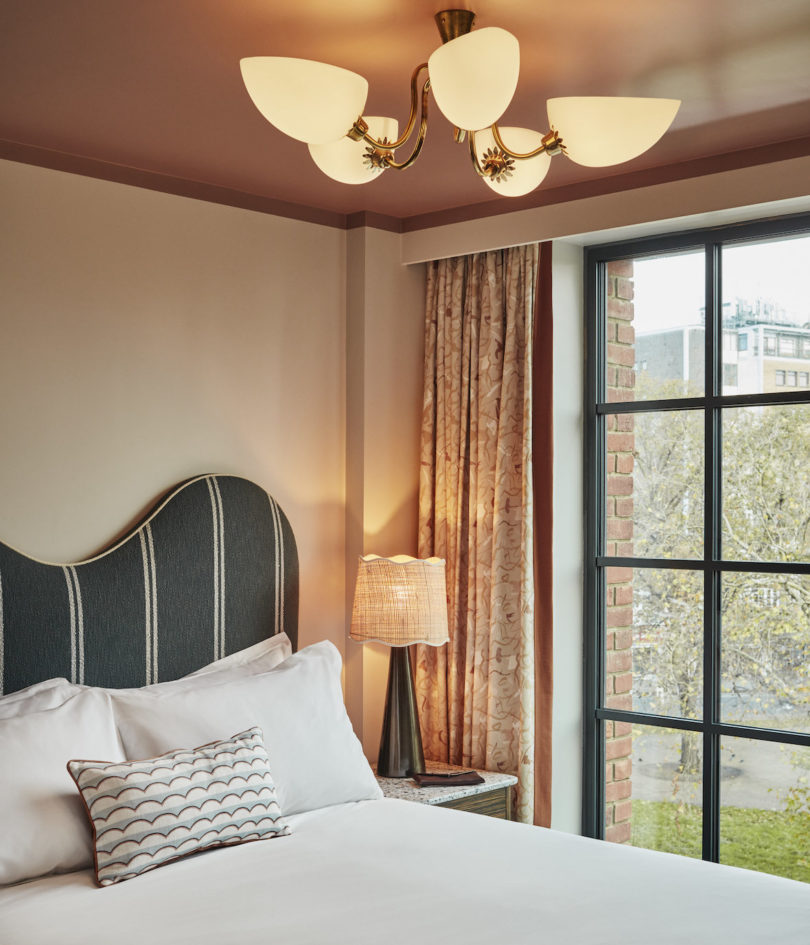 Photography courtesy of The Hoxton.