A Mid-Century Eichler Home Gets Respectfully Updated for 21st Century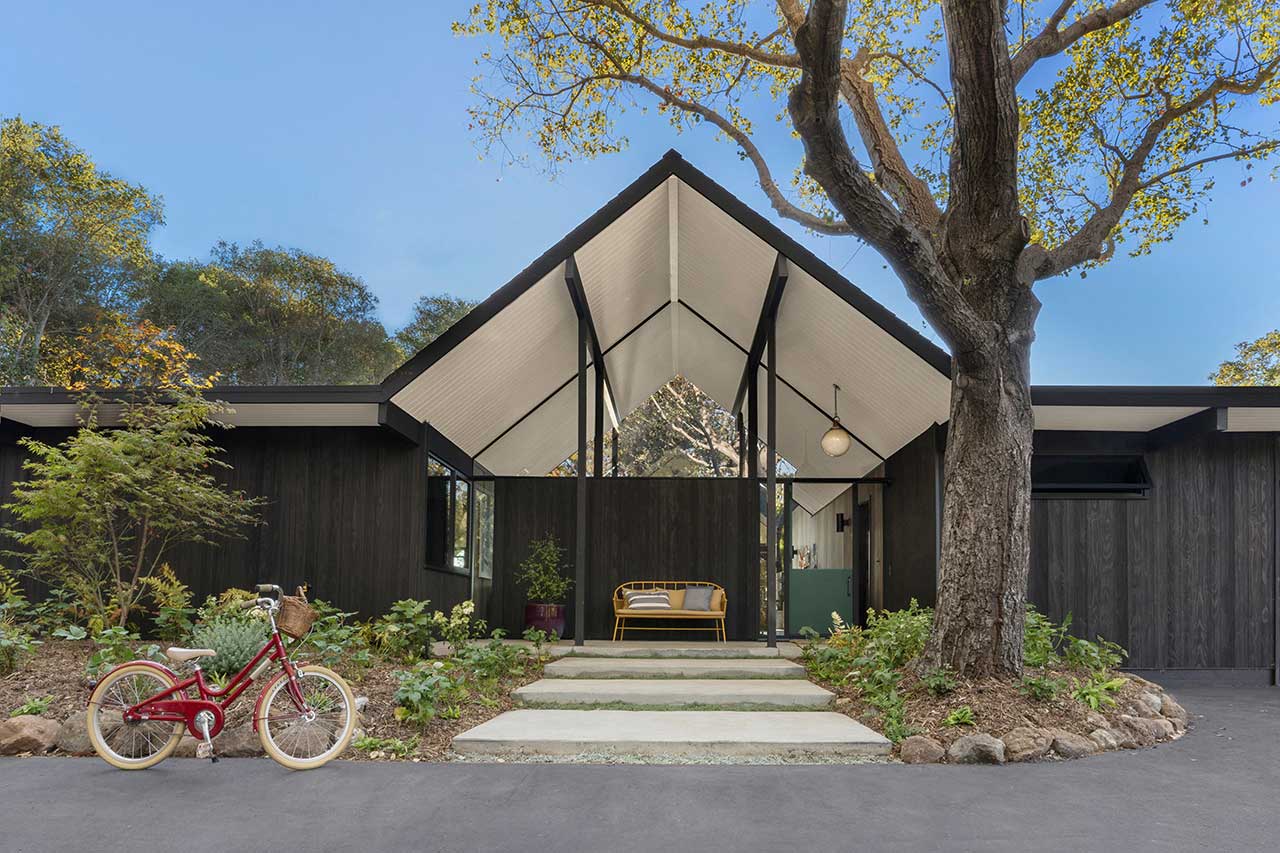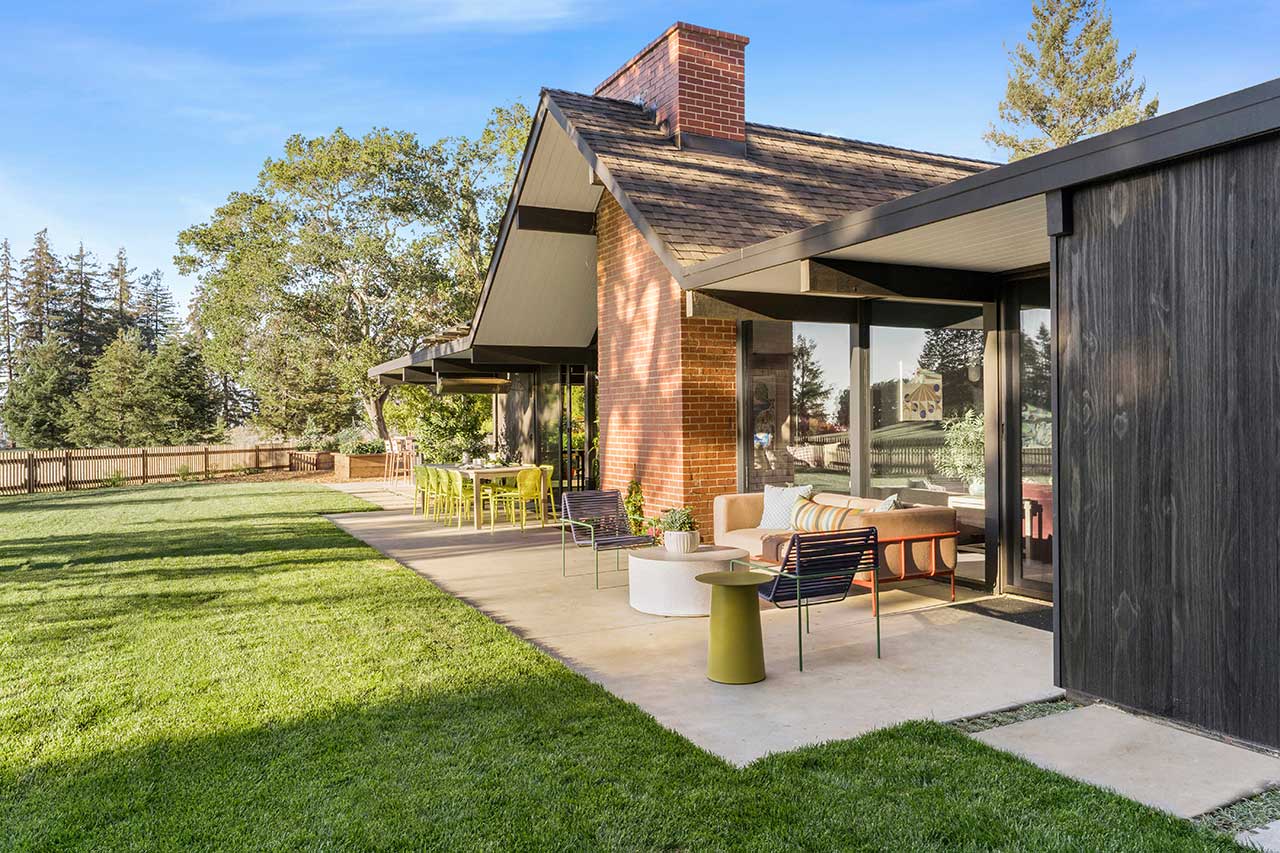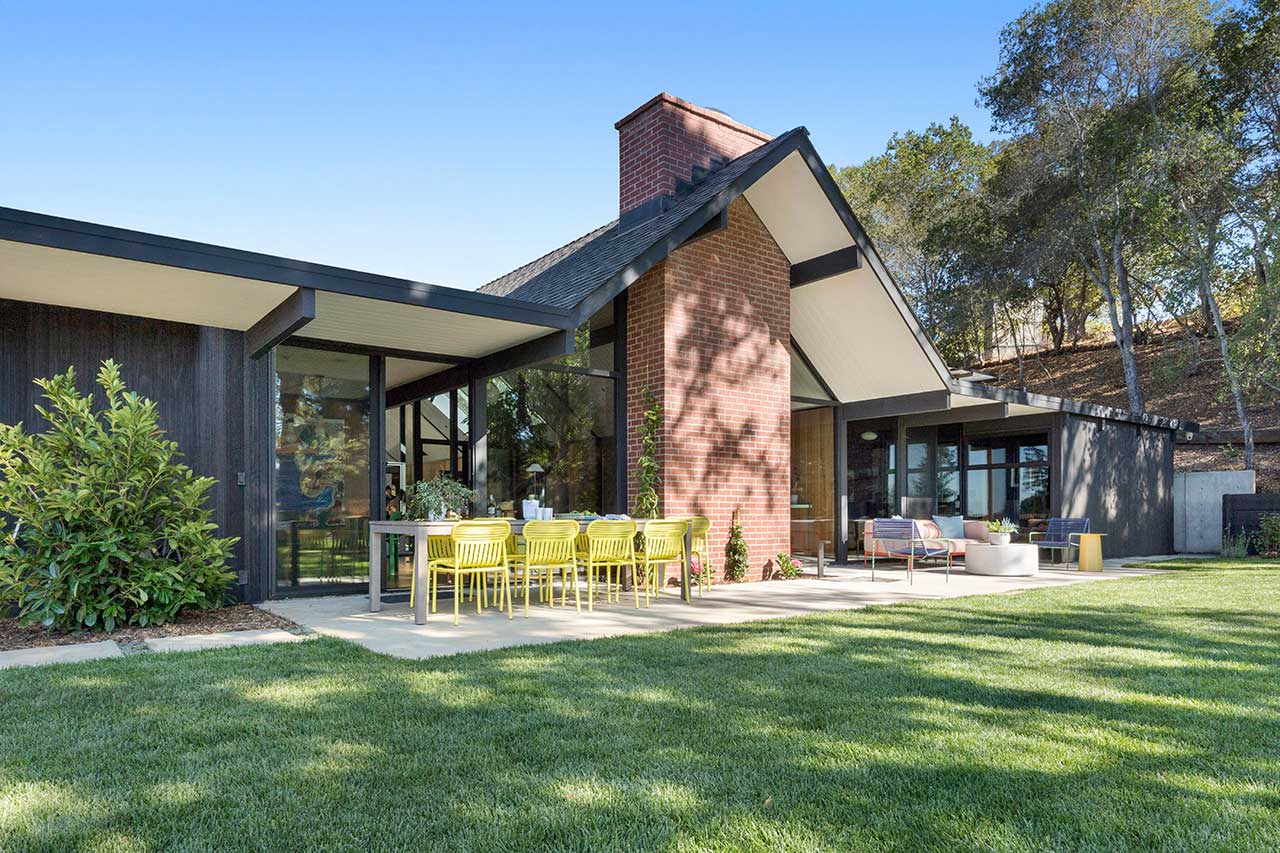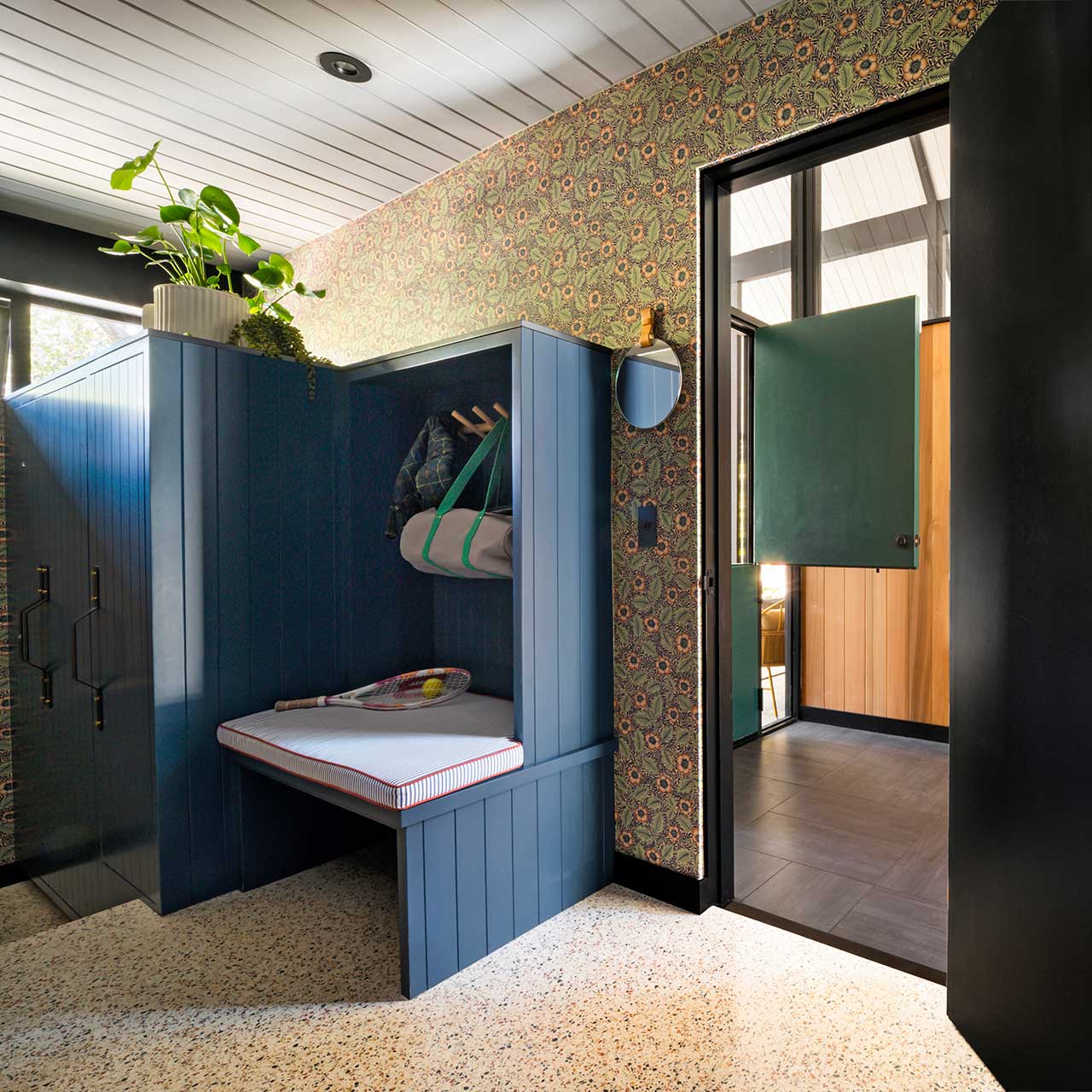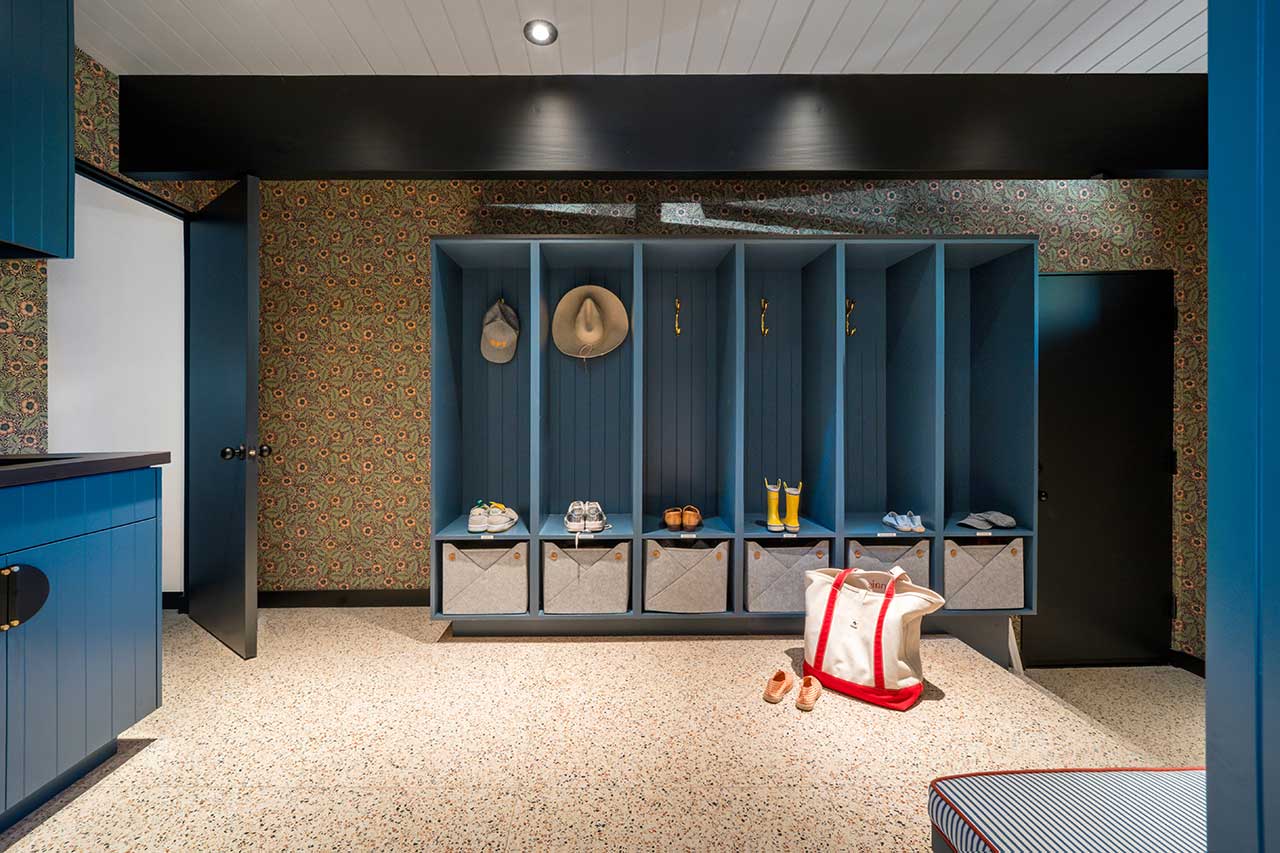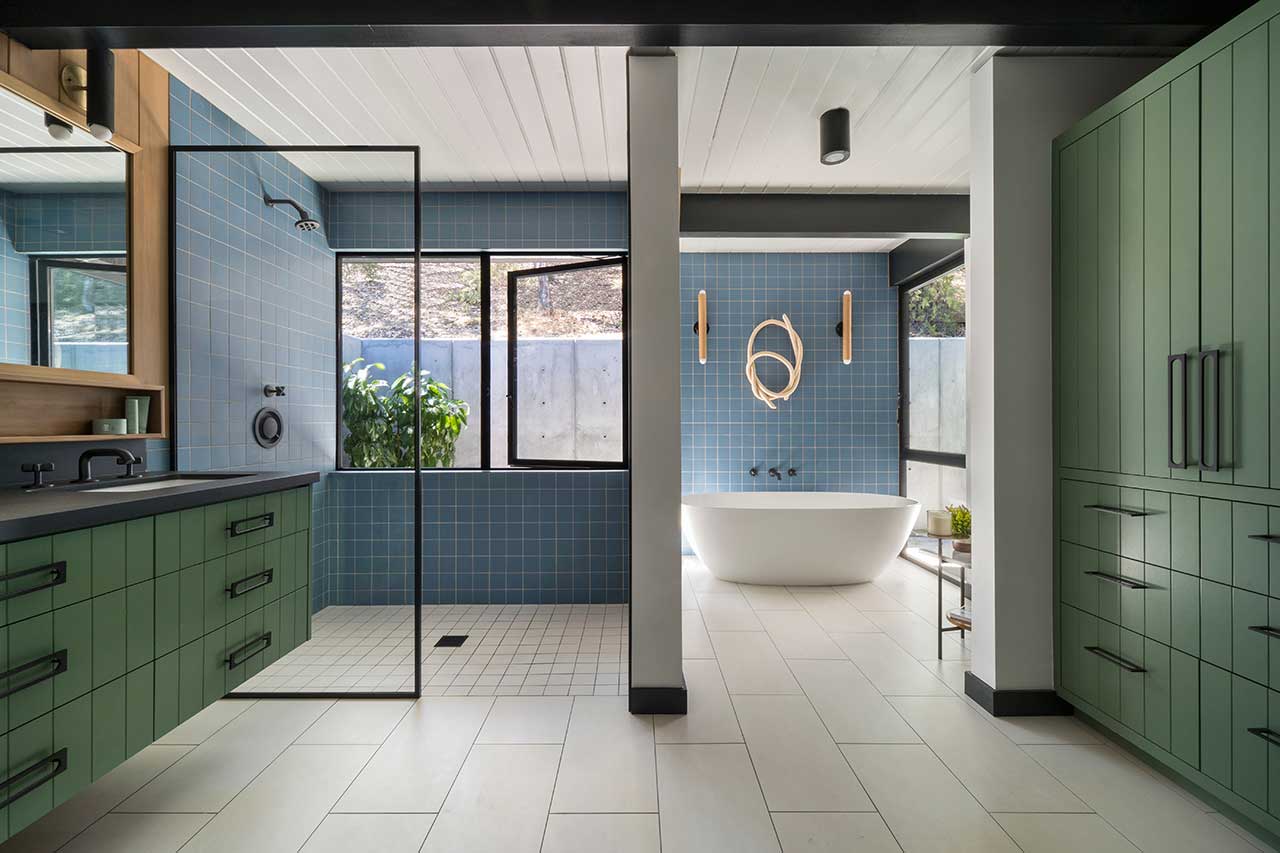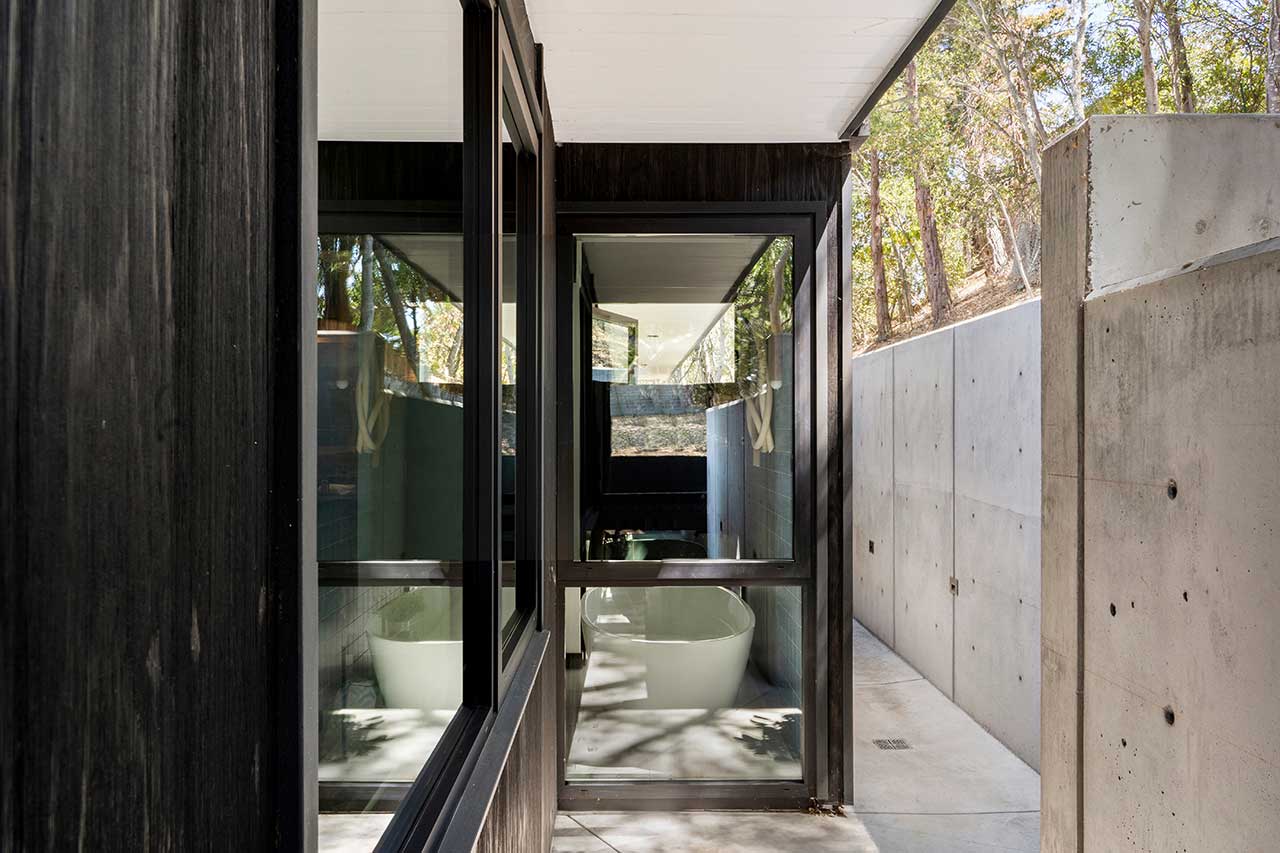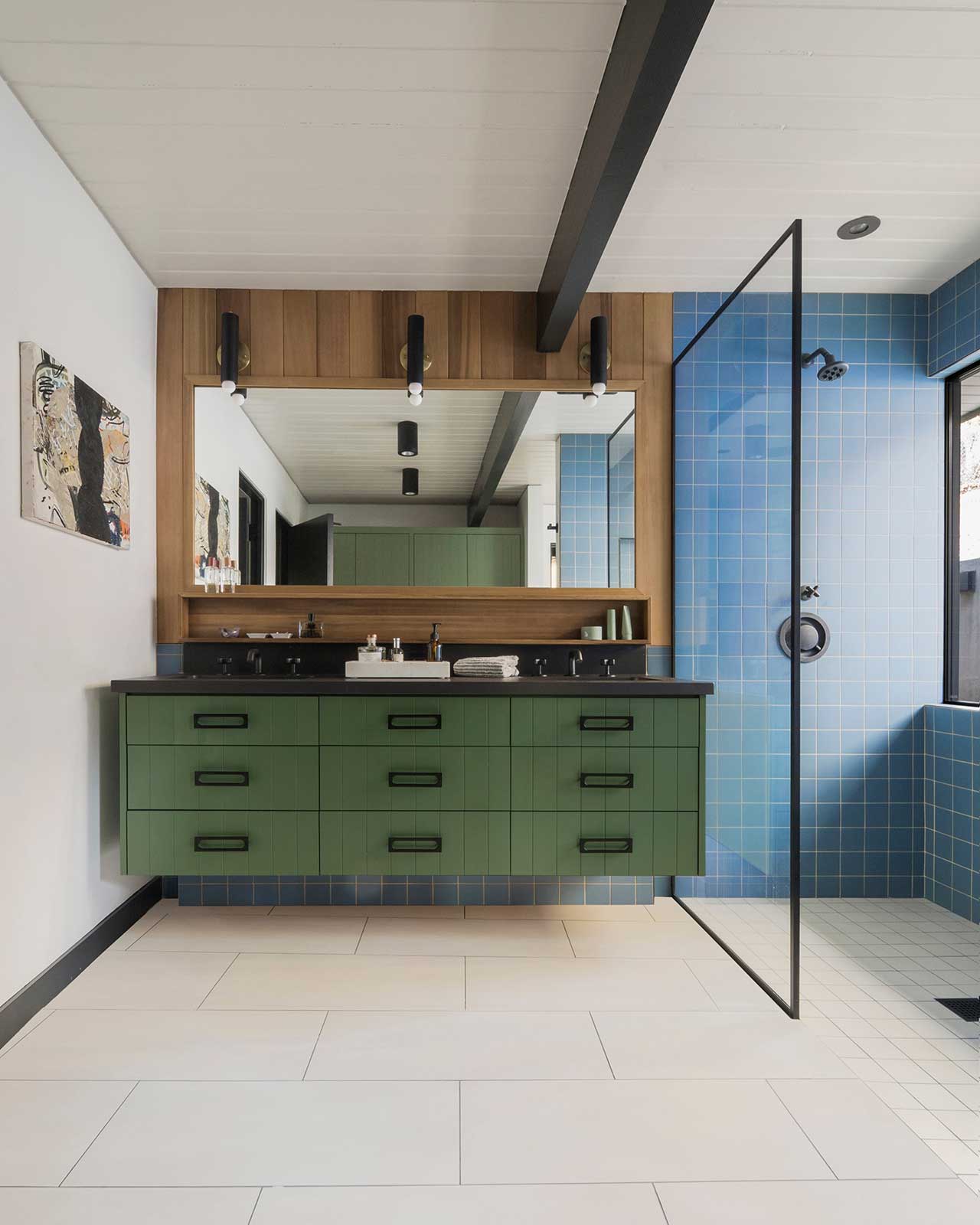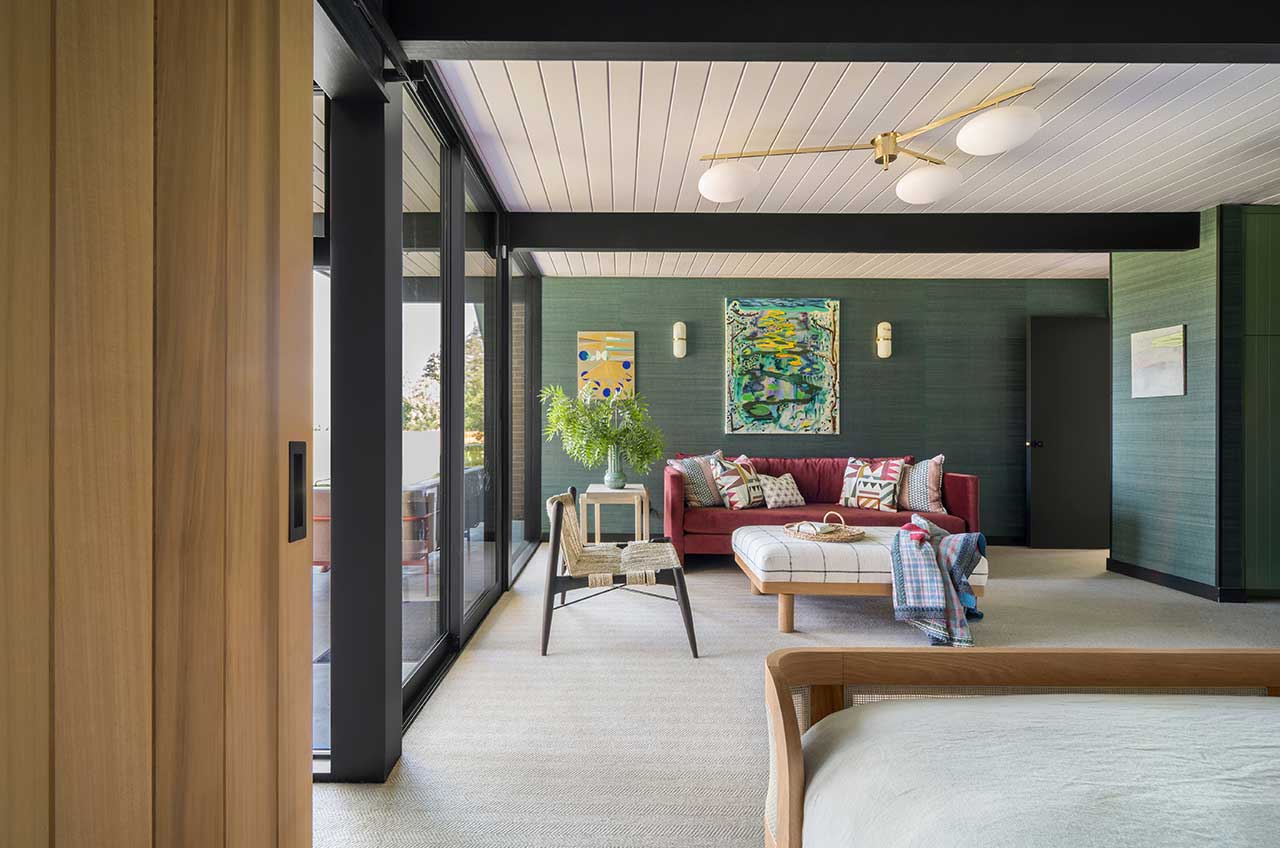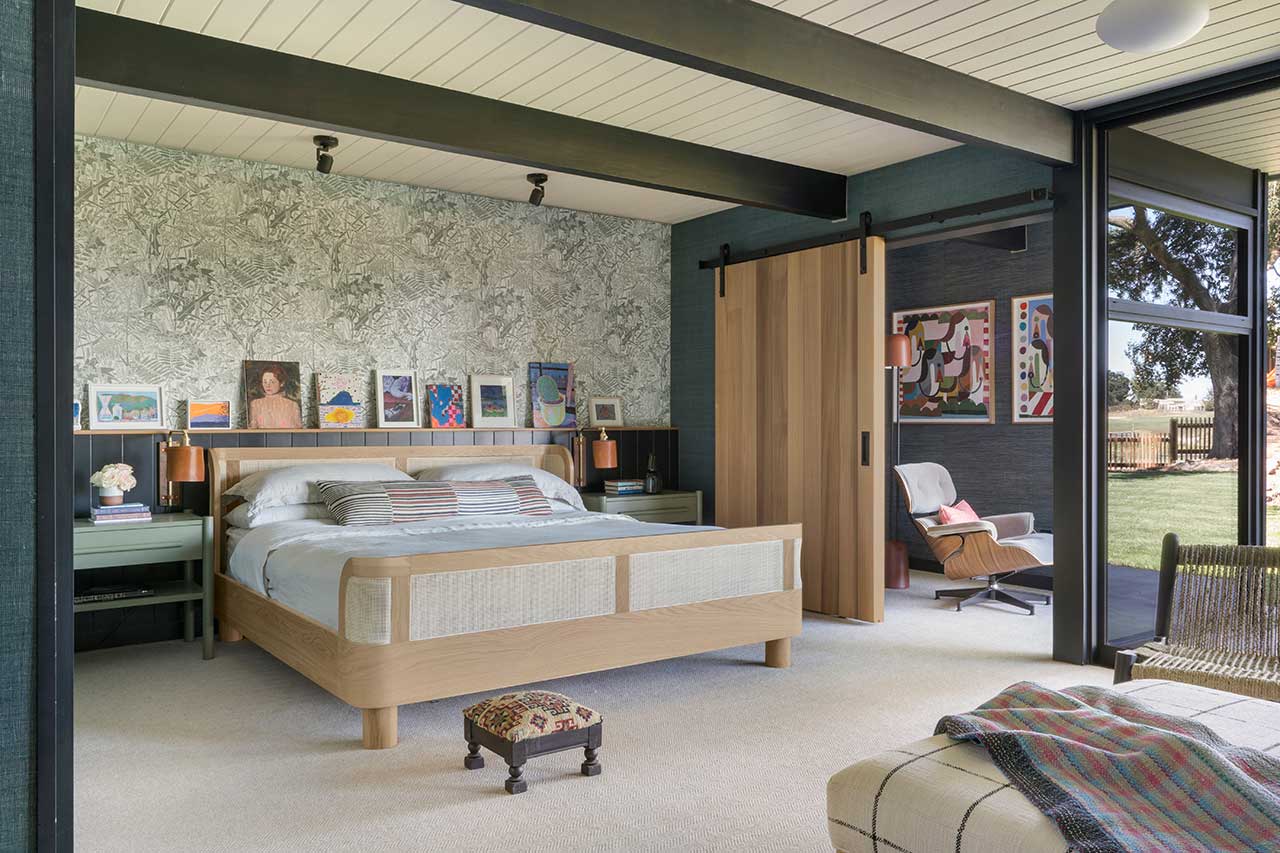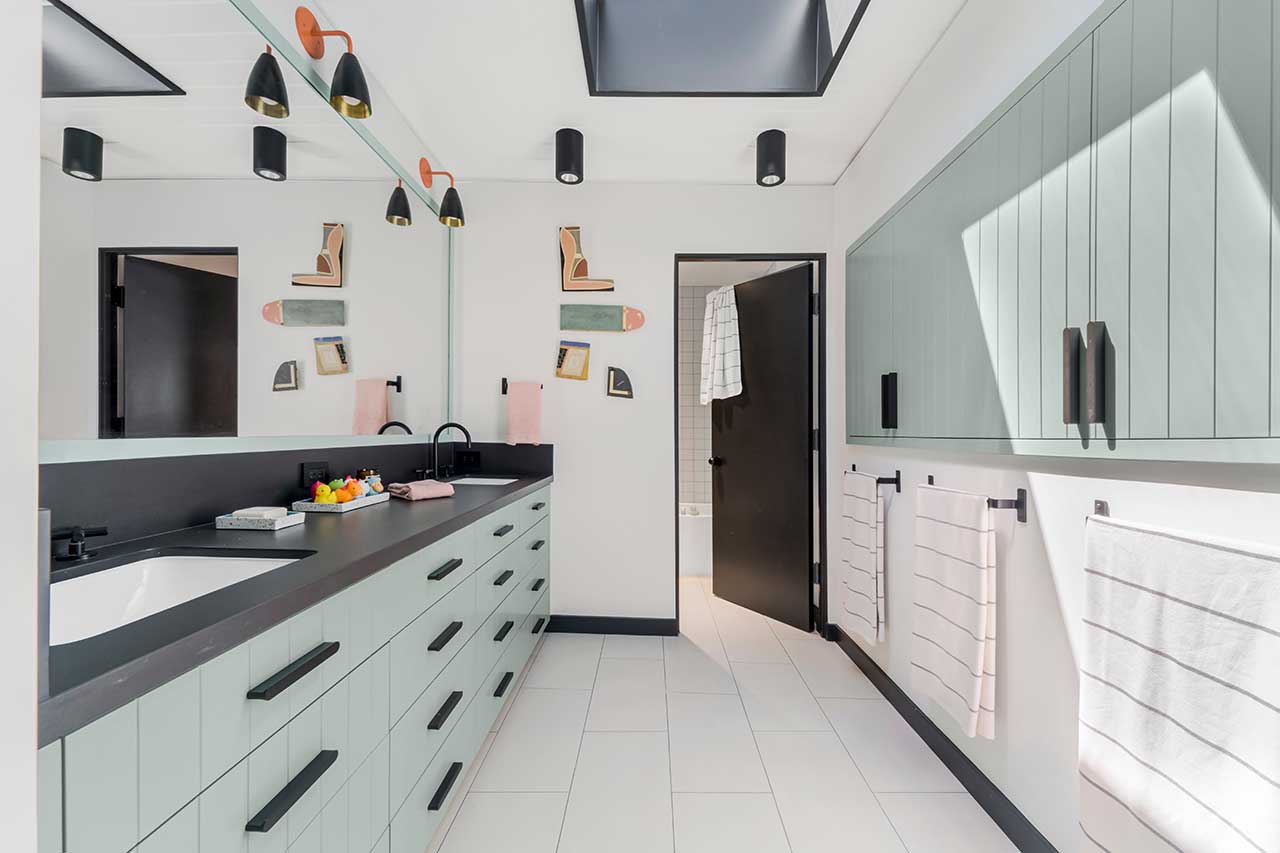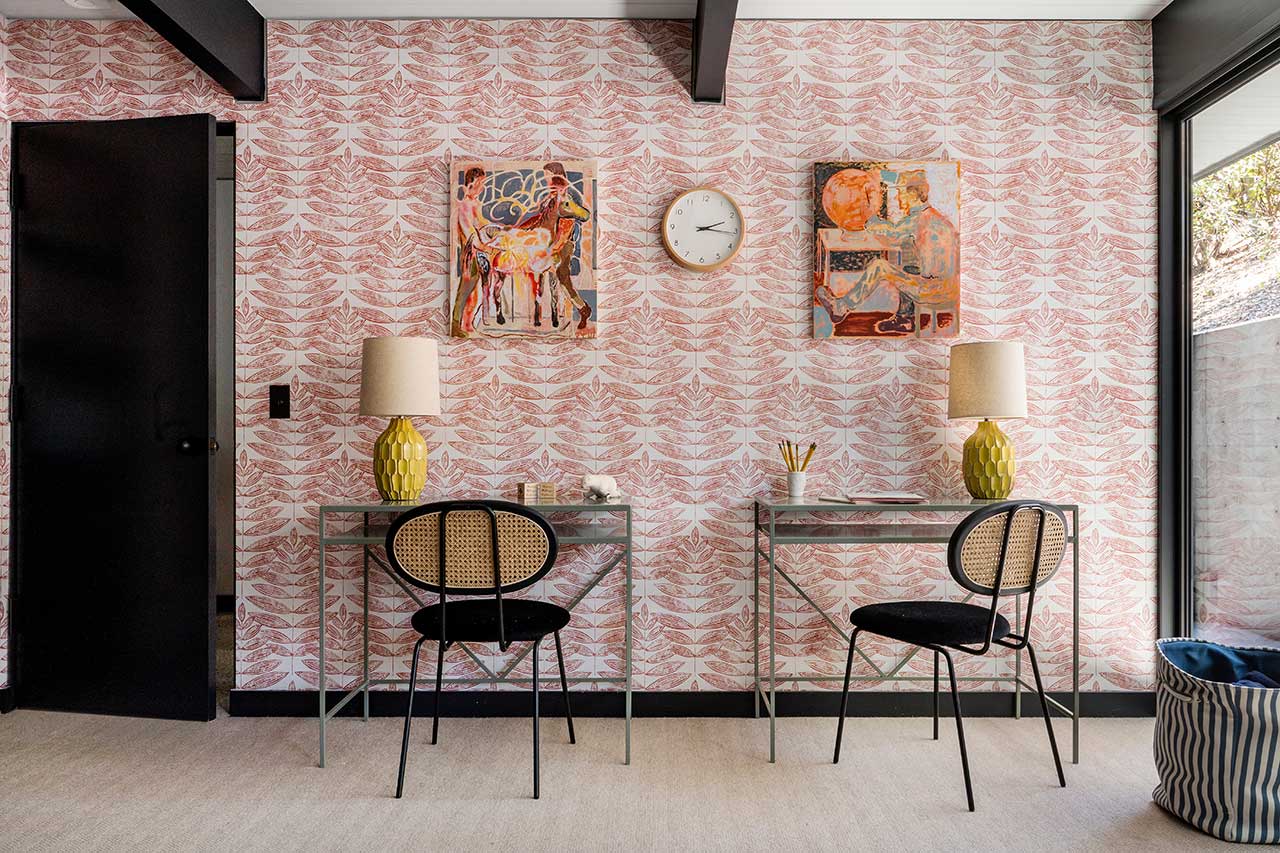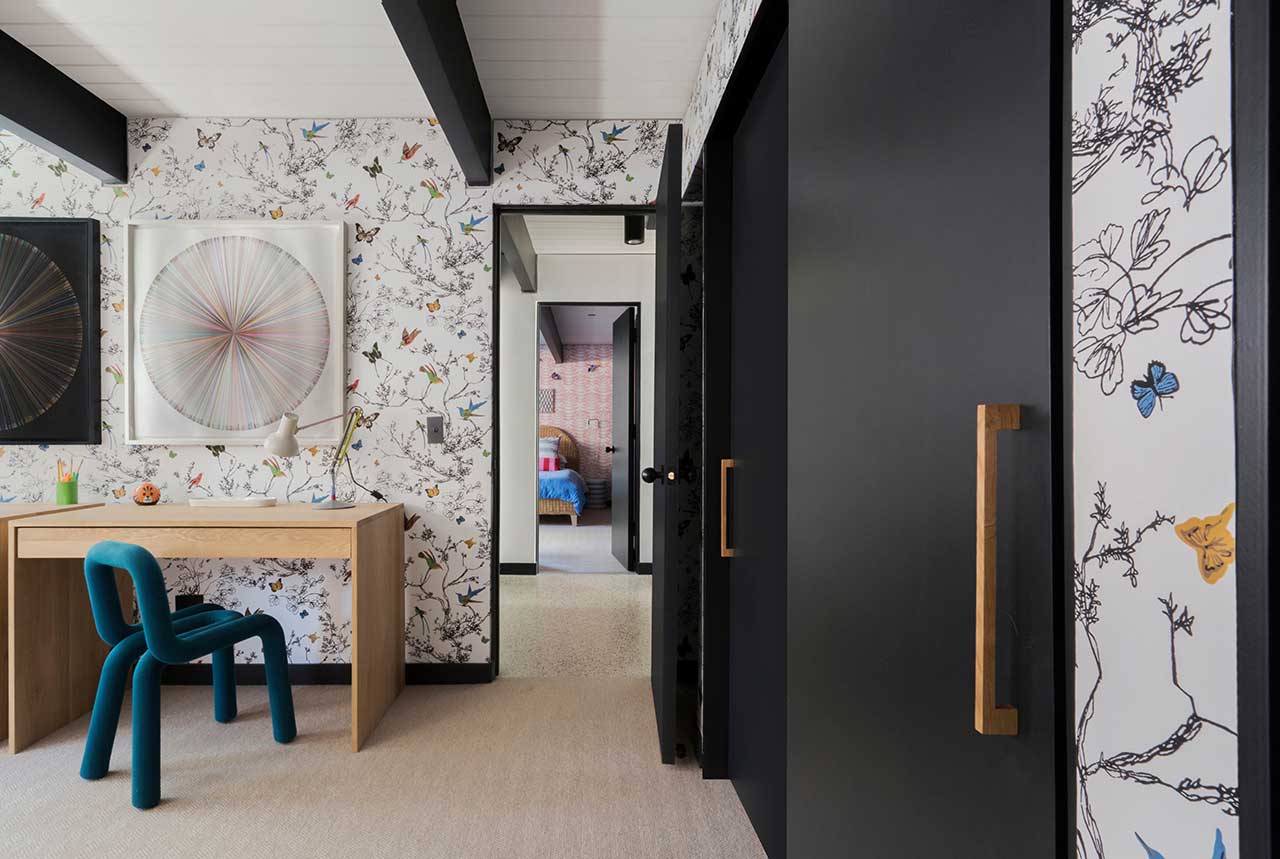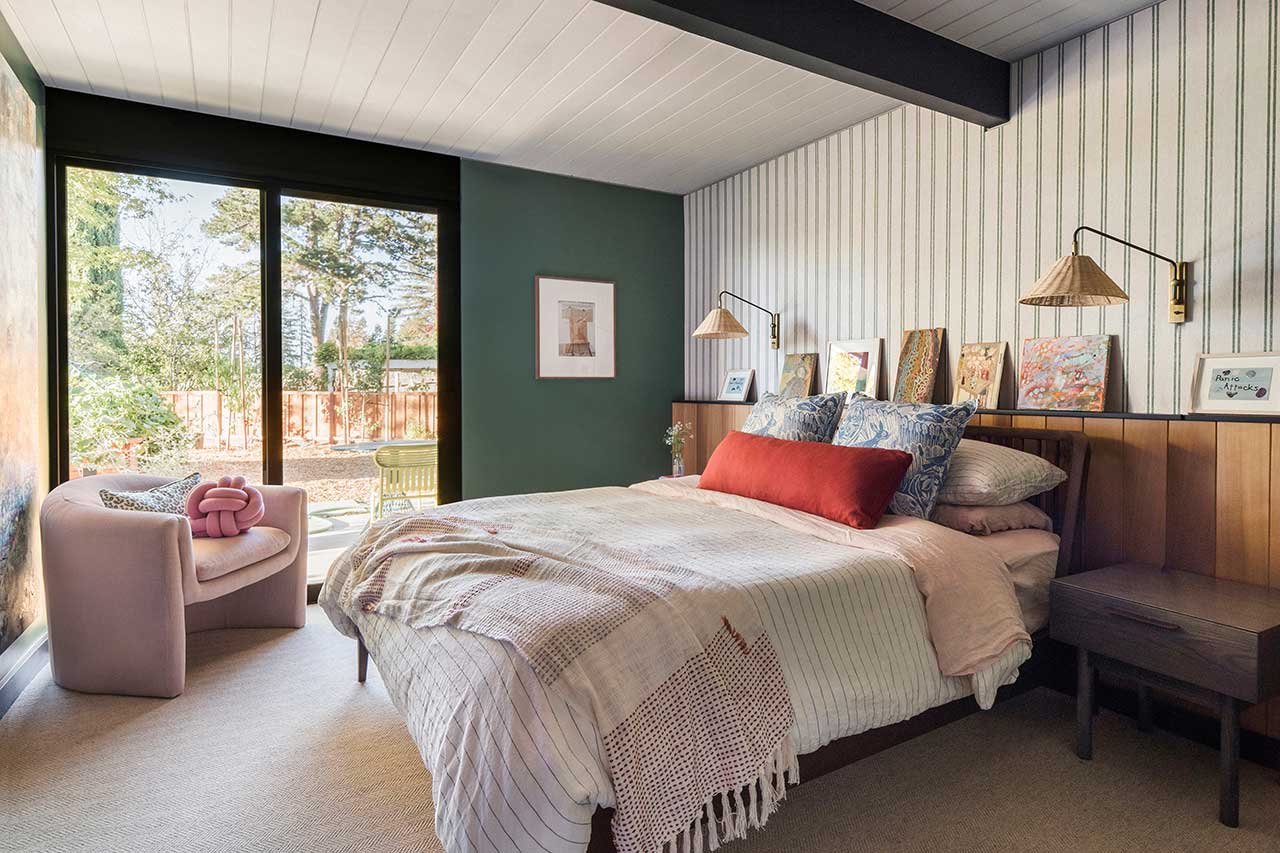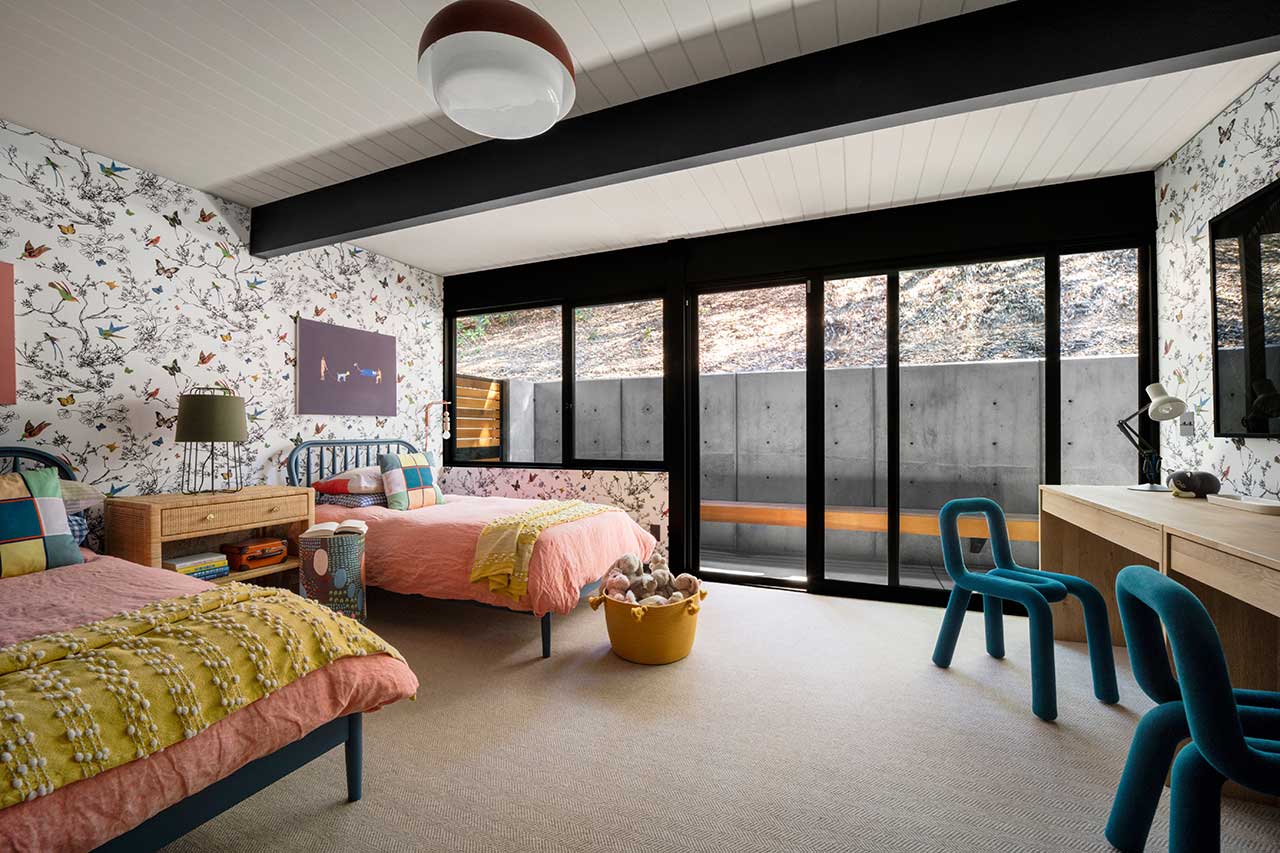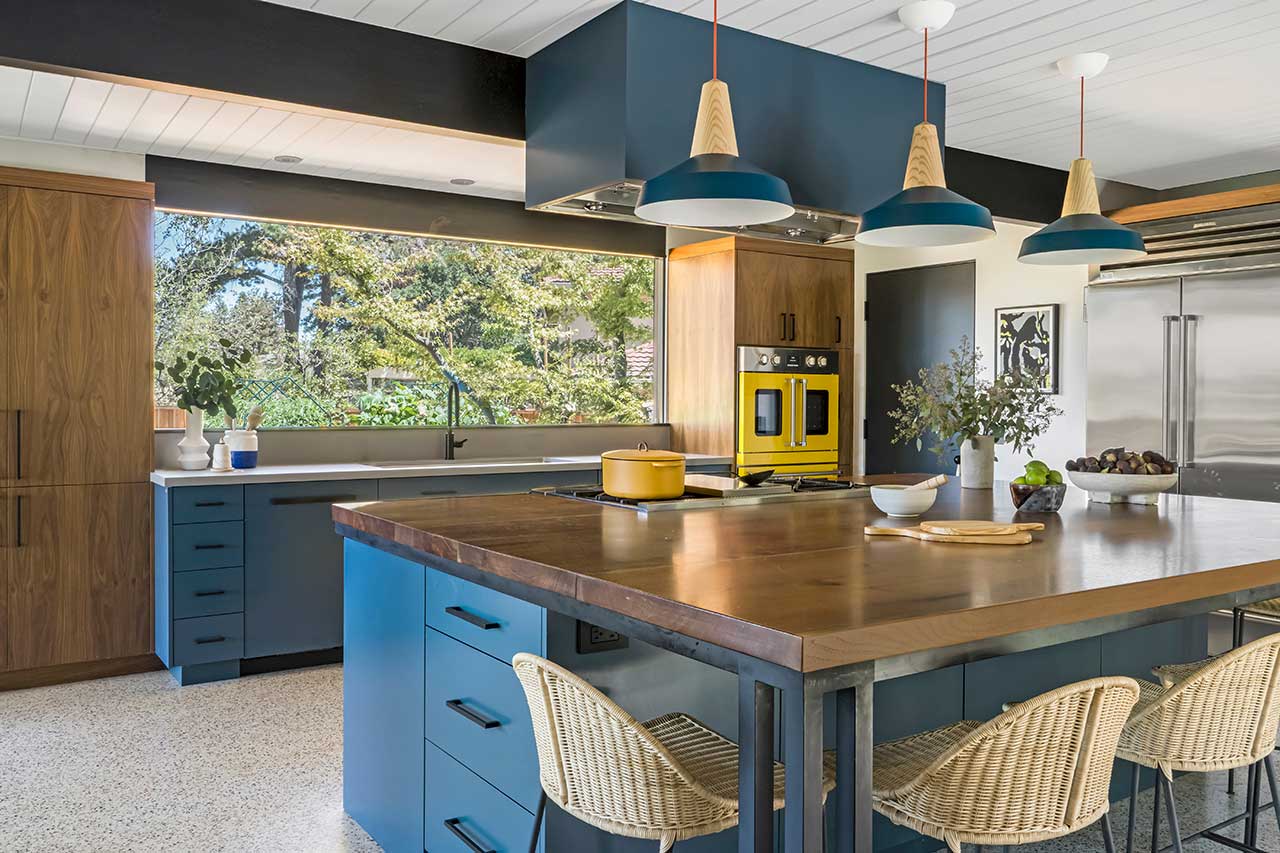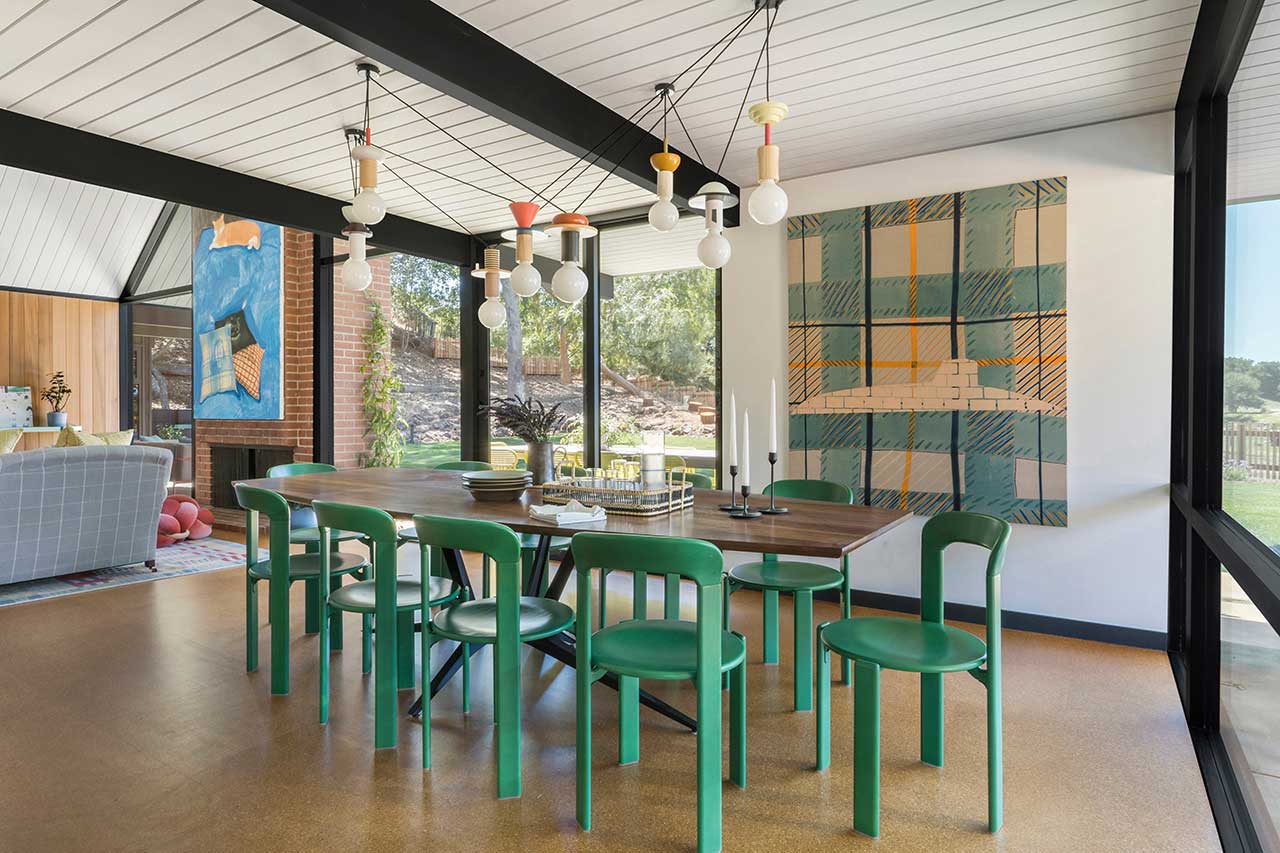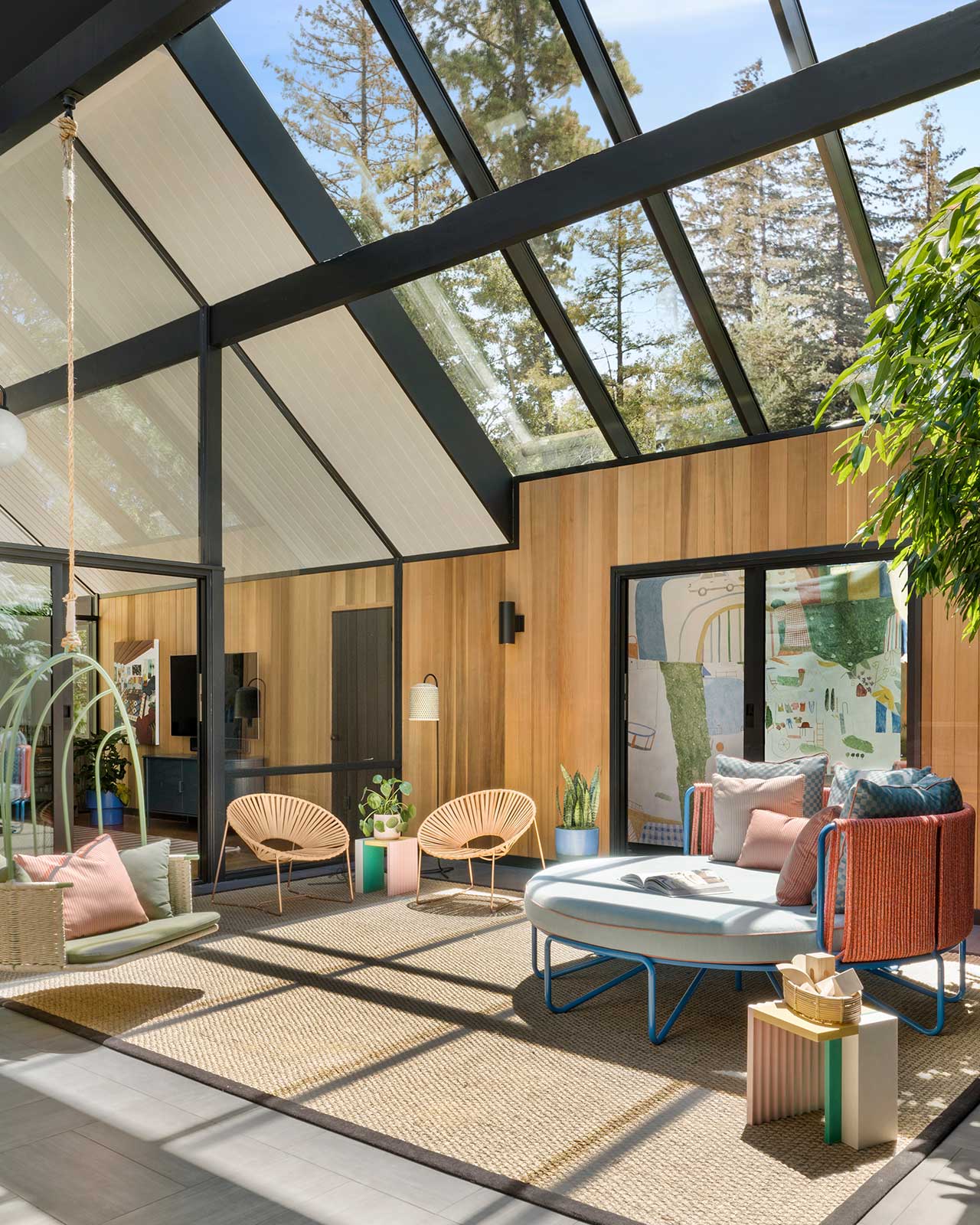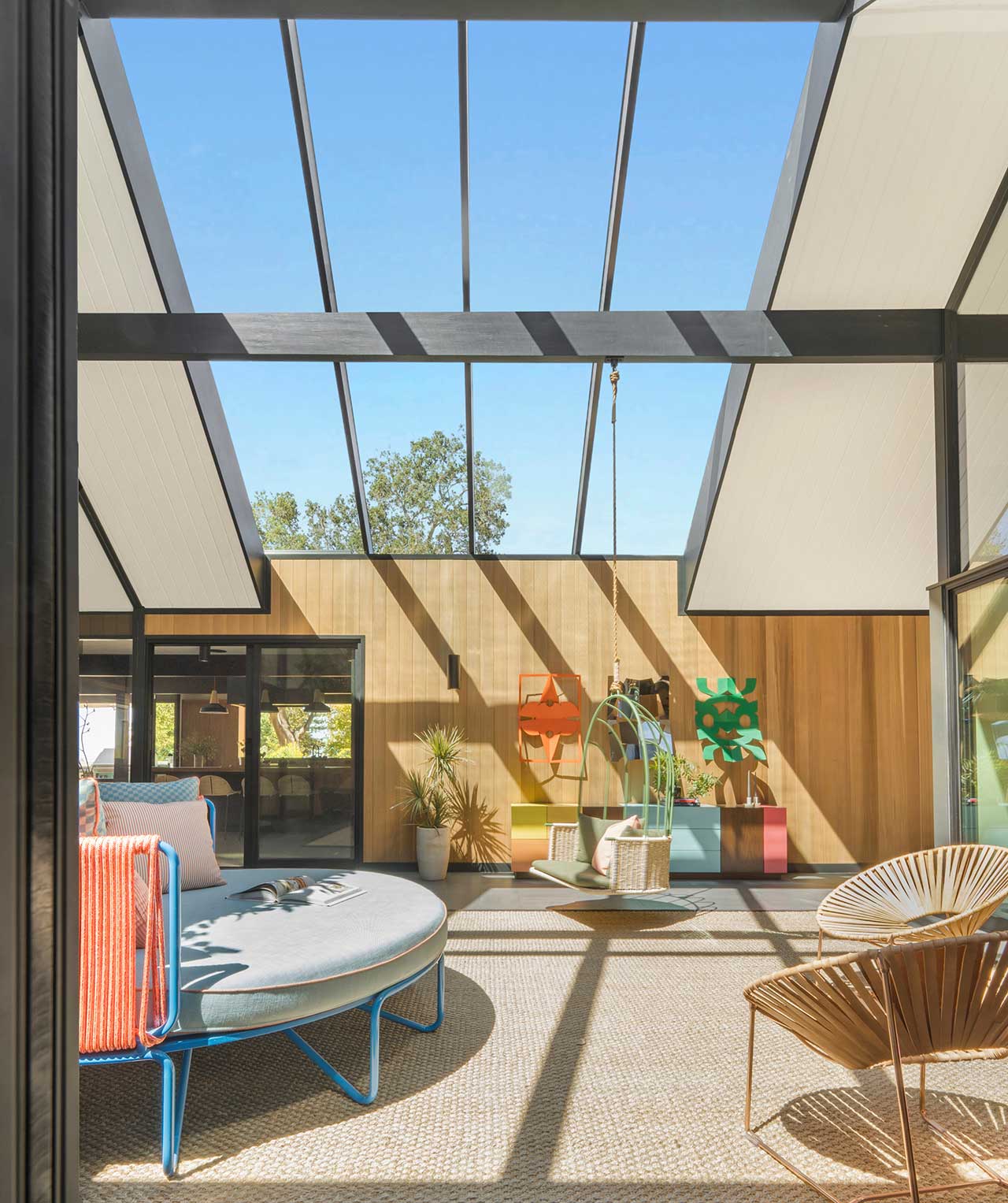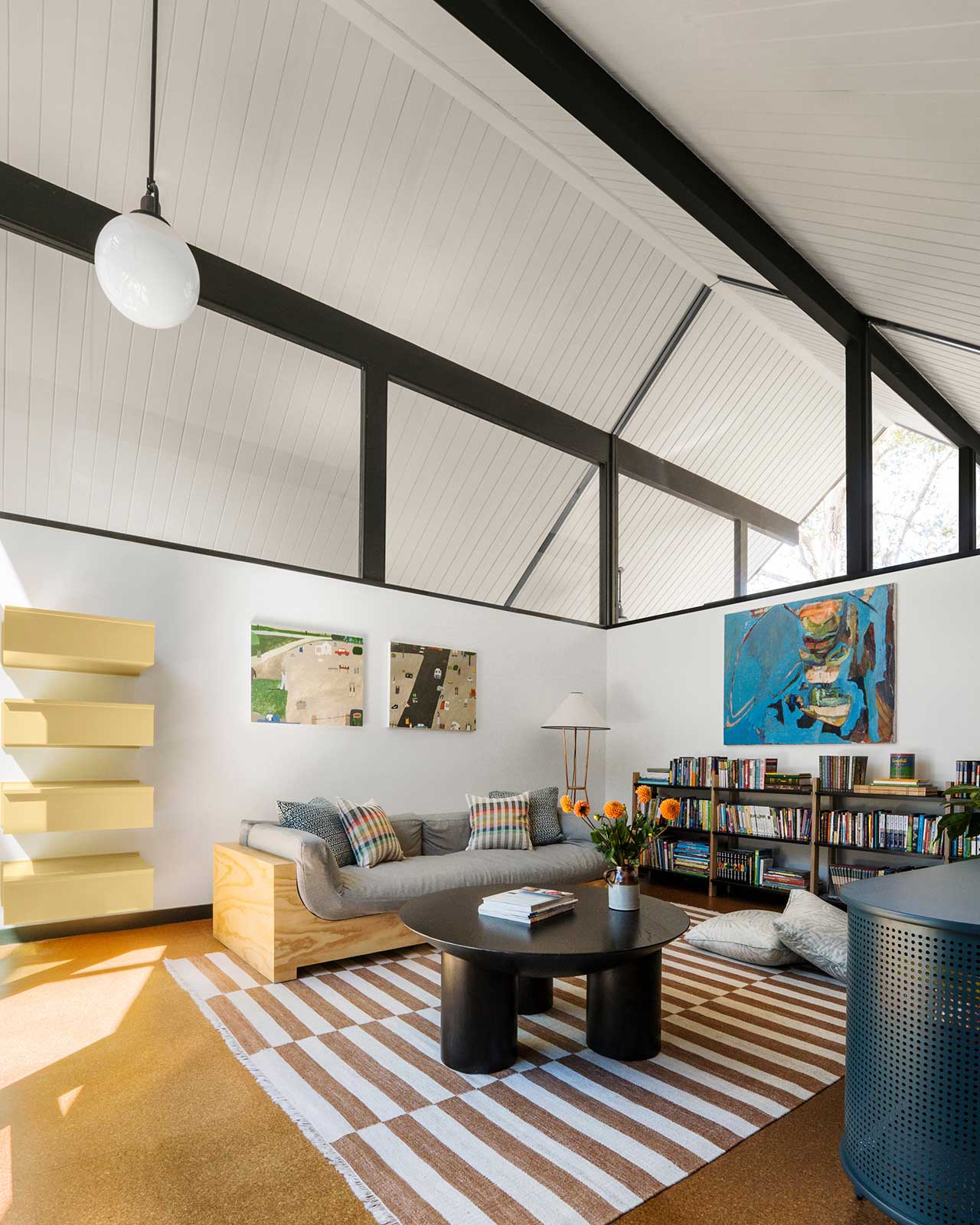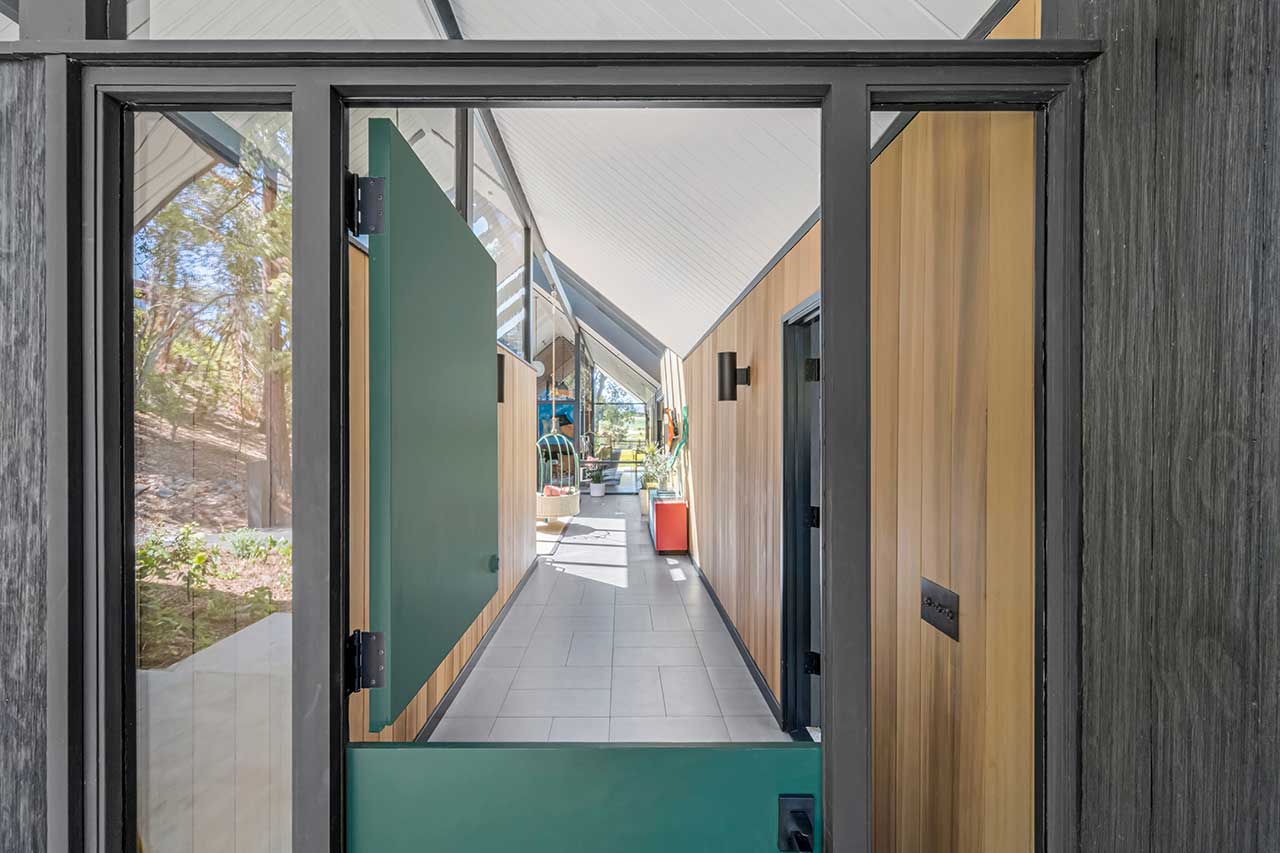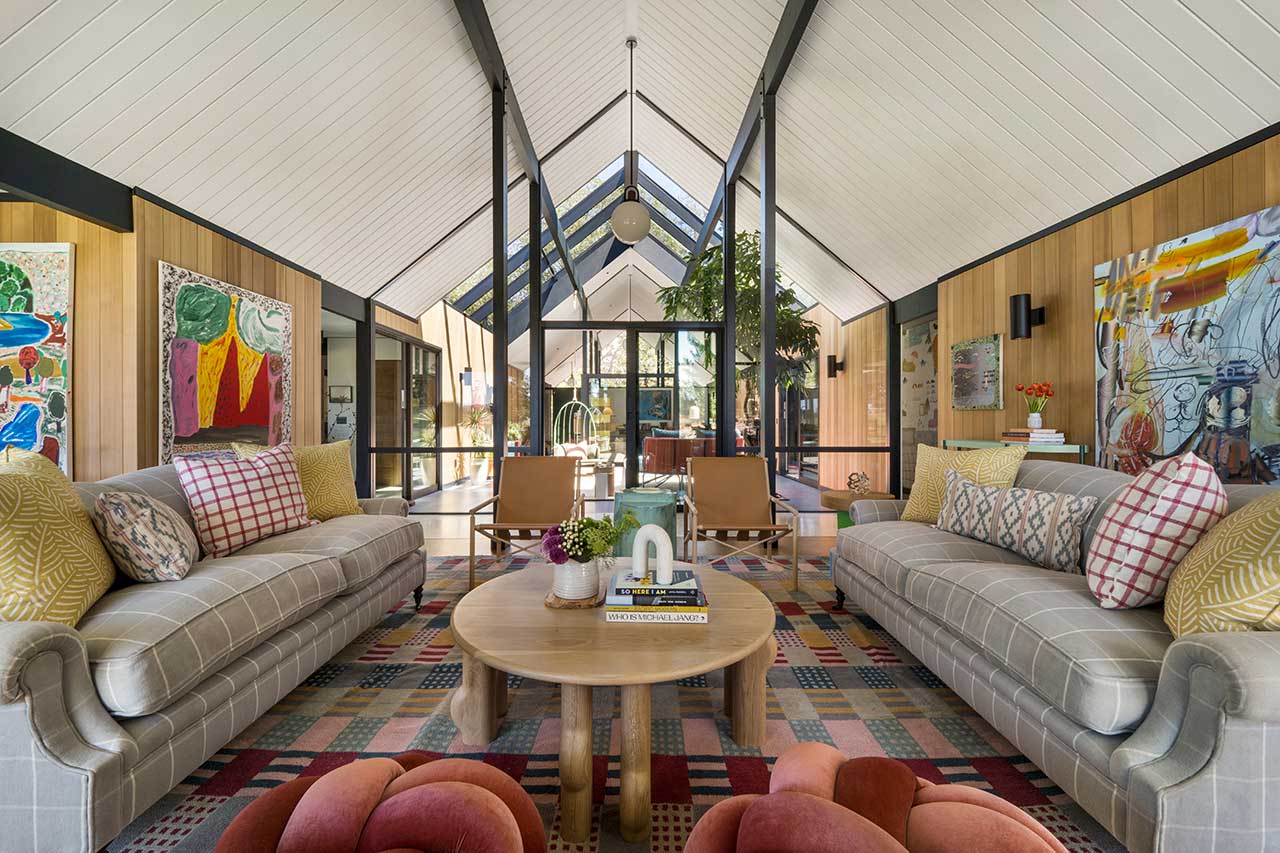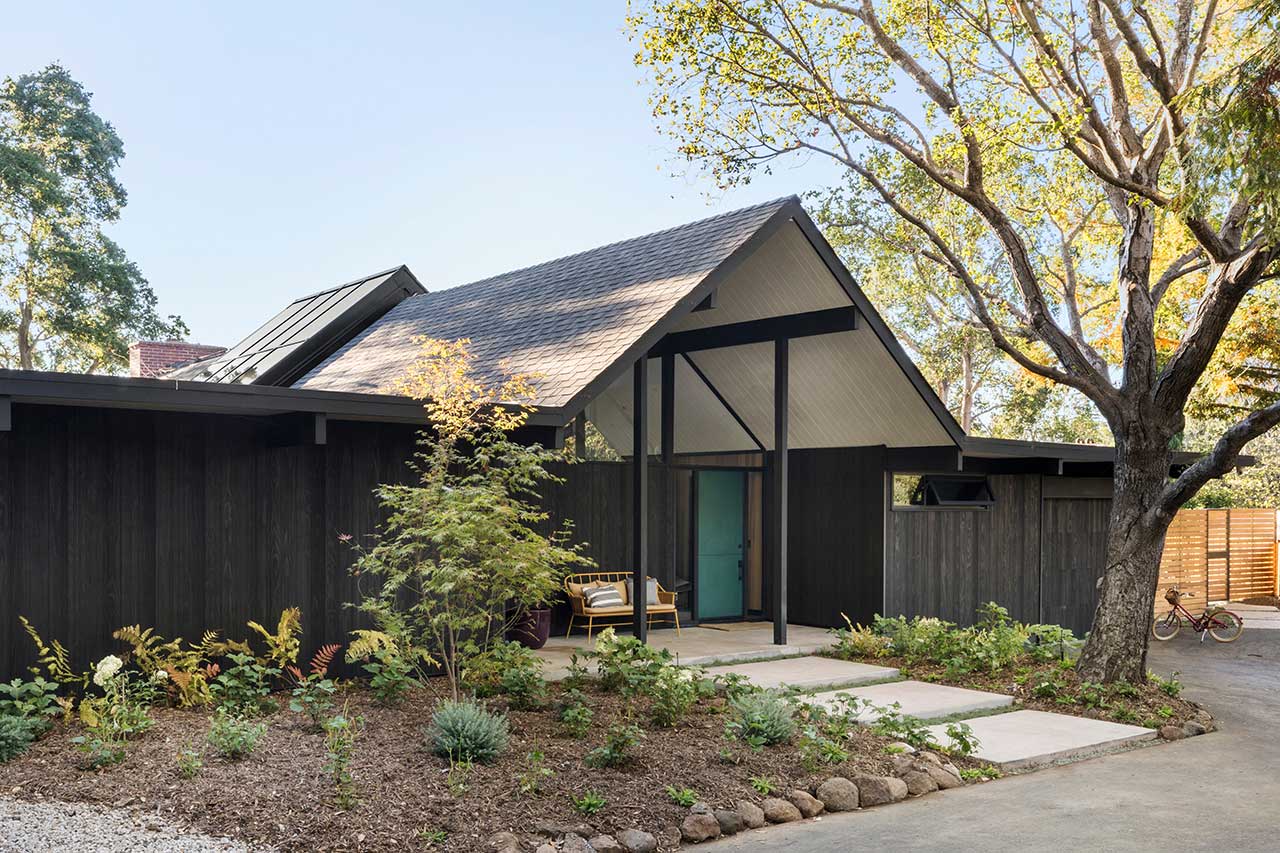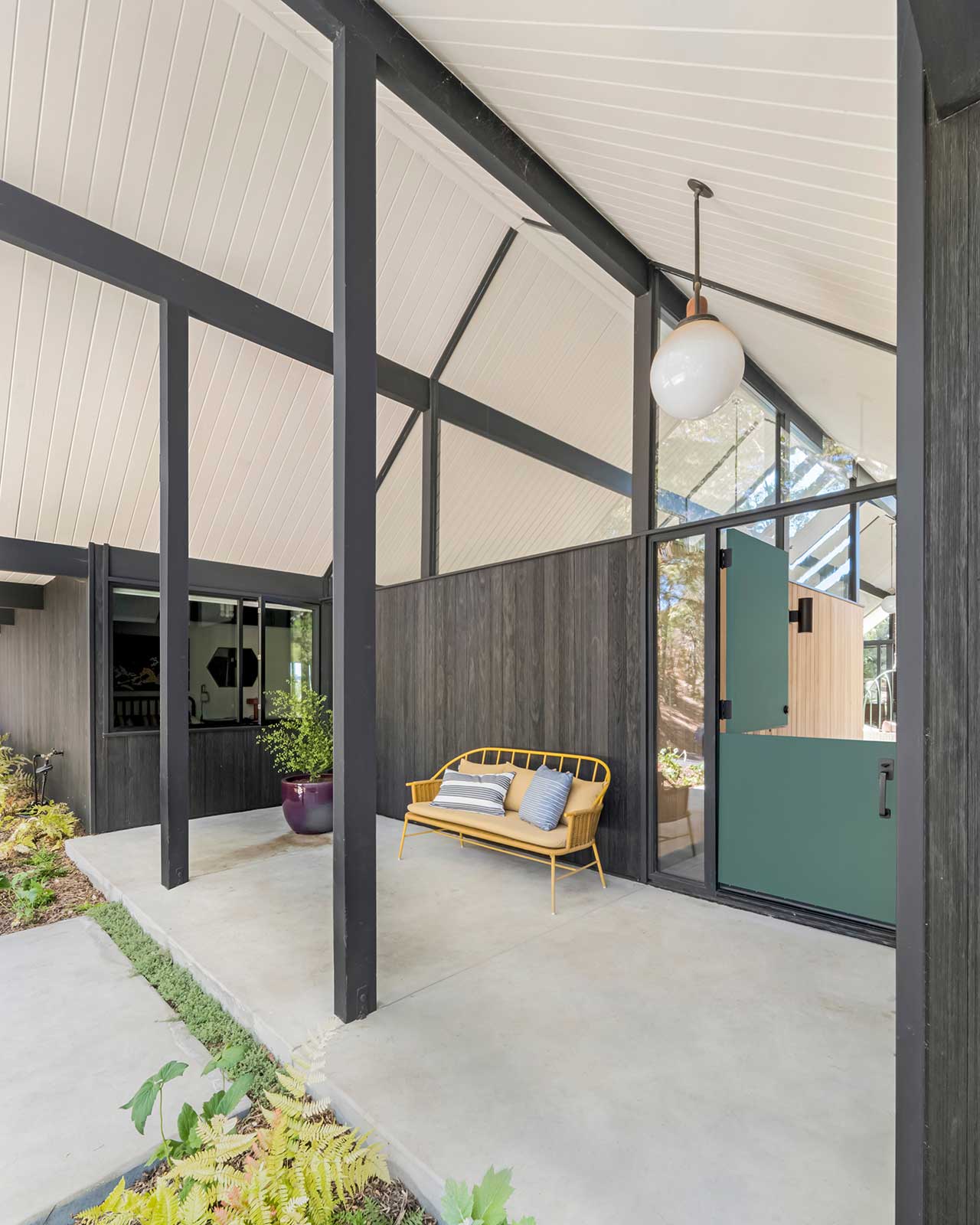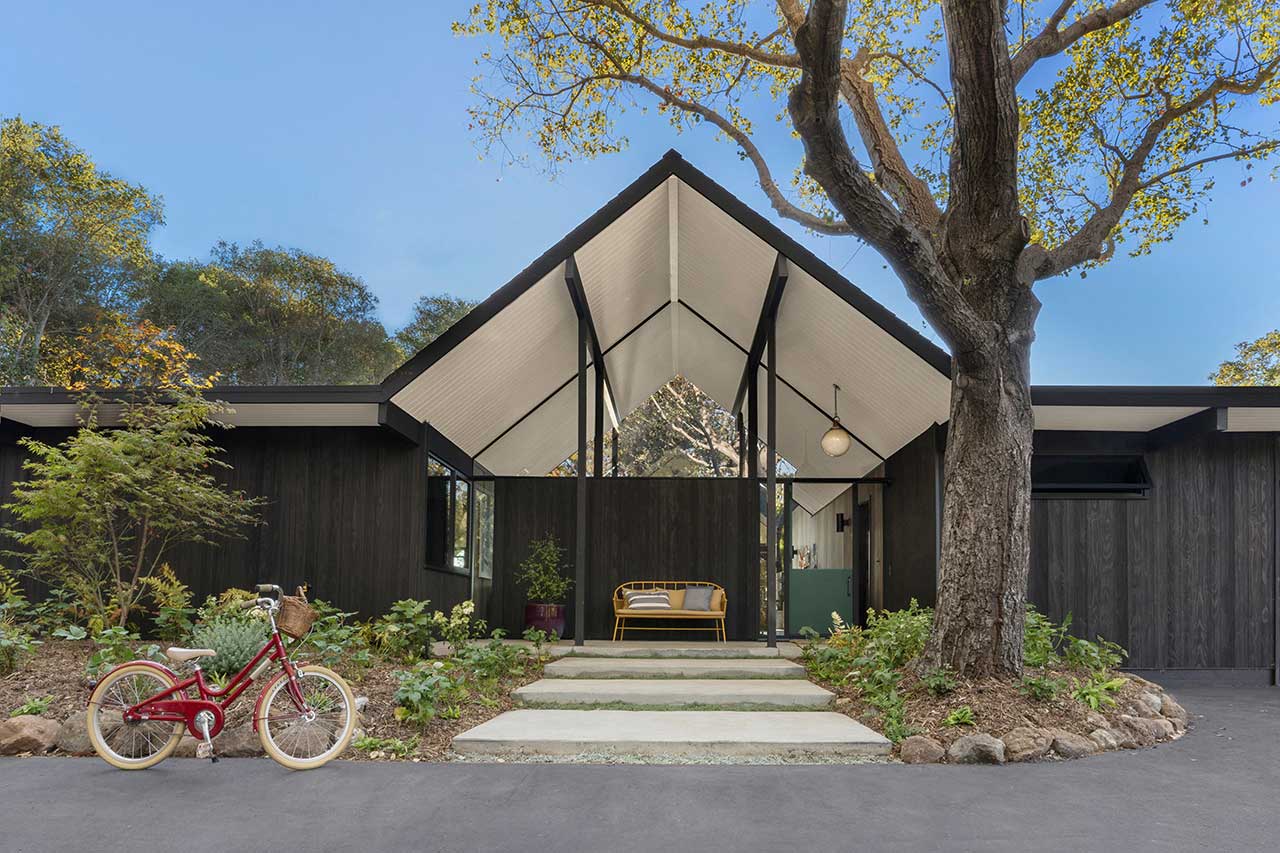 A Mid-Century Eichler Home Gets Respectfully Updated for 21st Century
1/25 Photos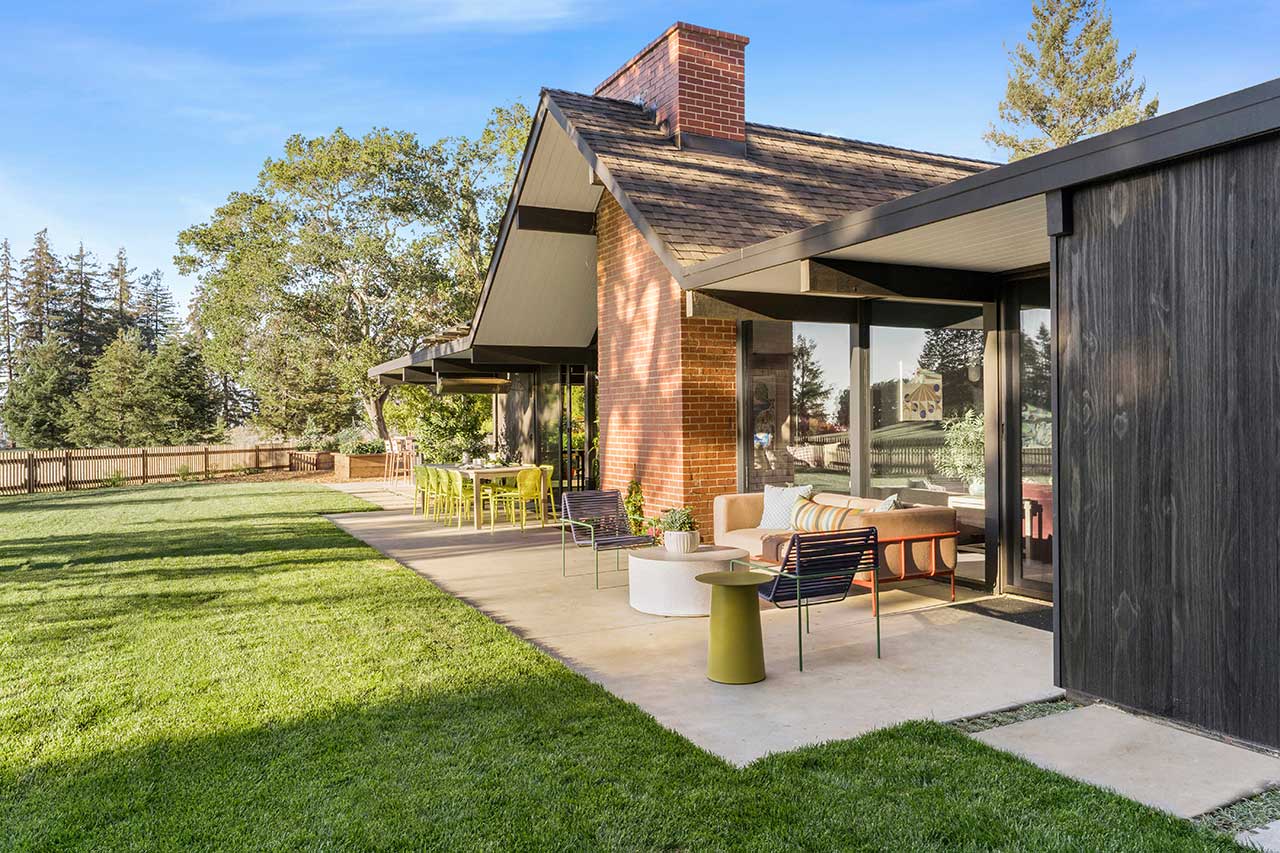 2/25 Photos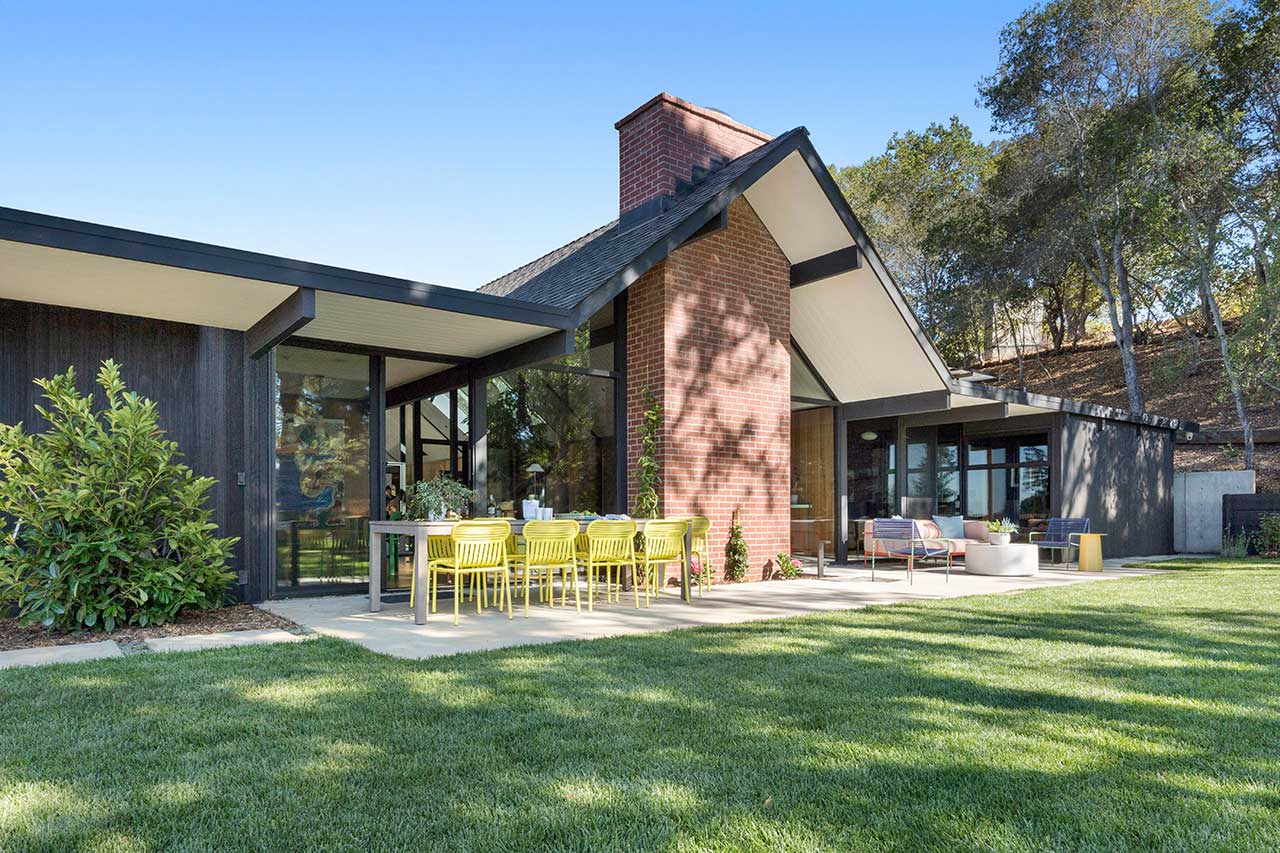 3/25 Photos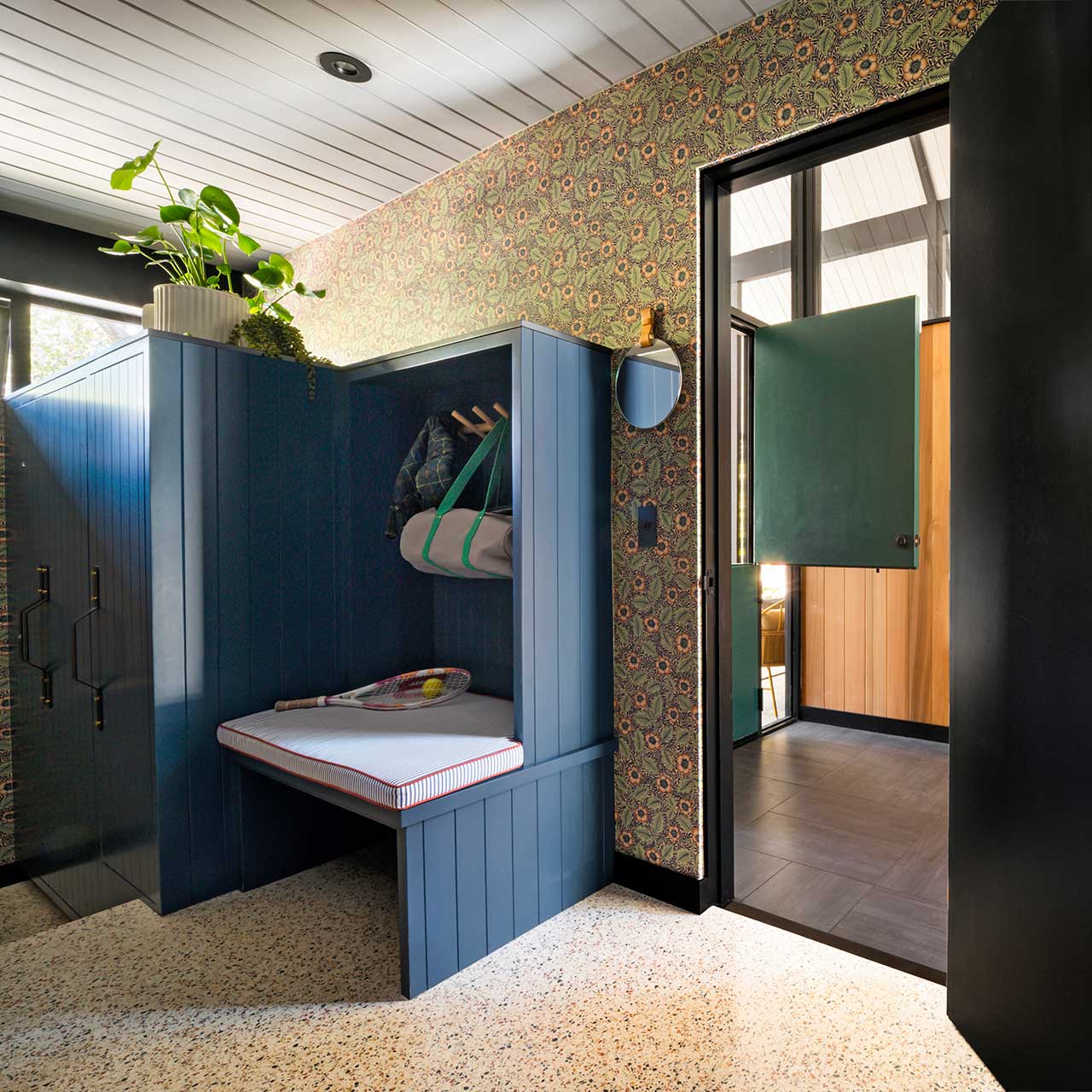 4/25 Photos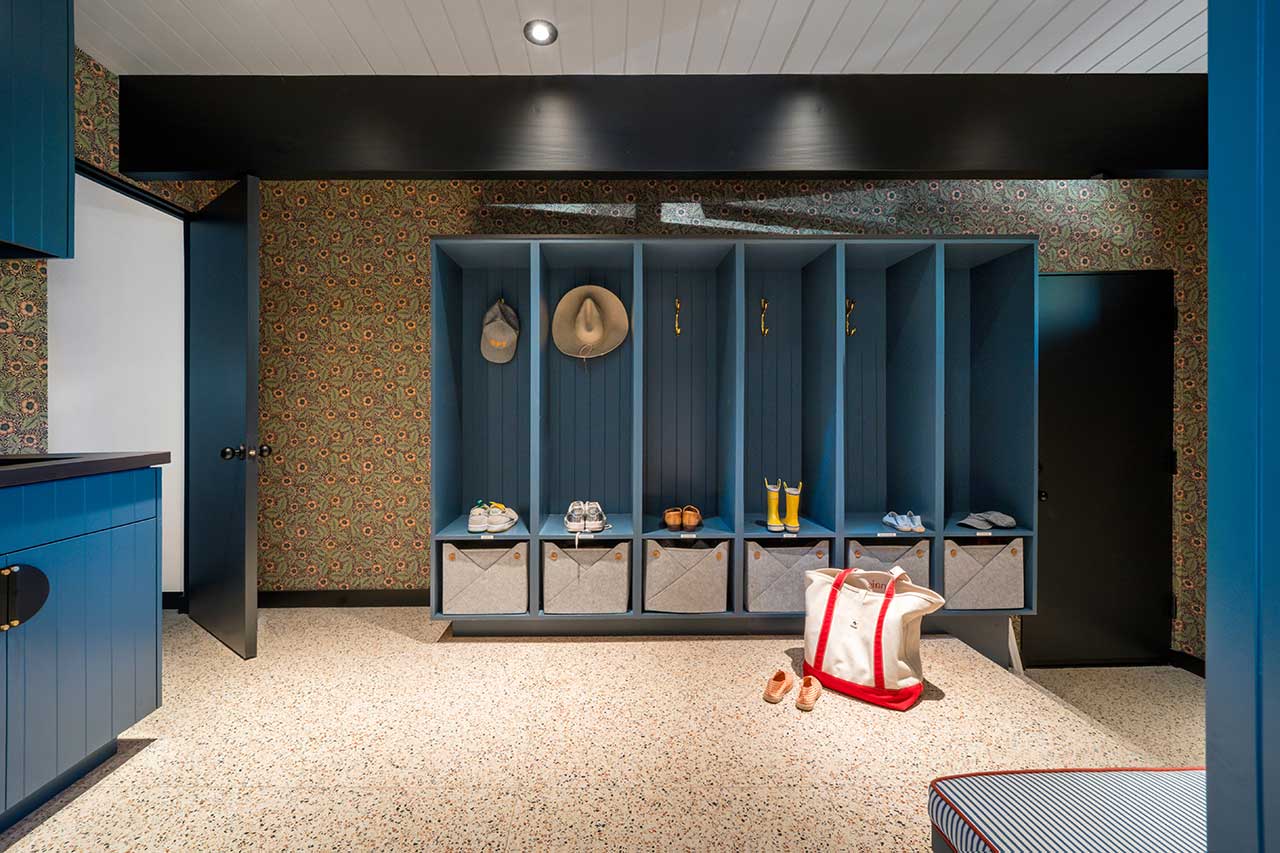 5/25 Photos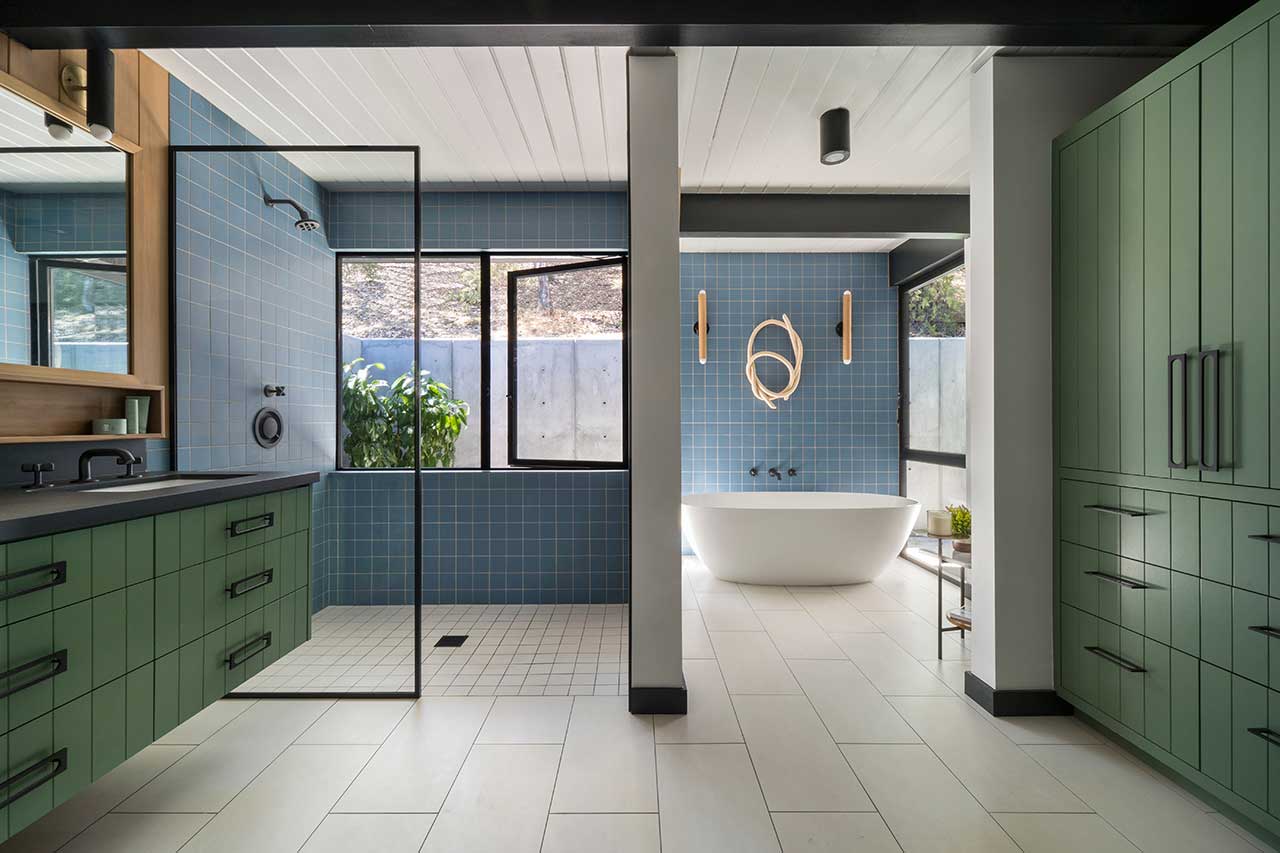 6/25 Photos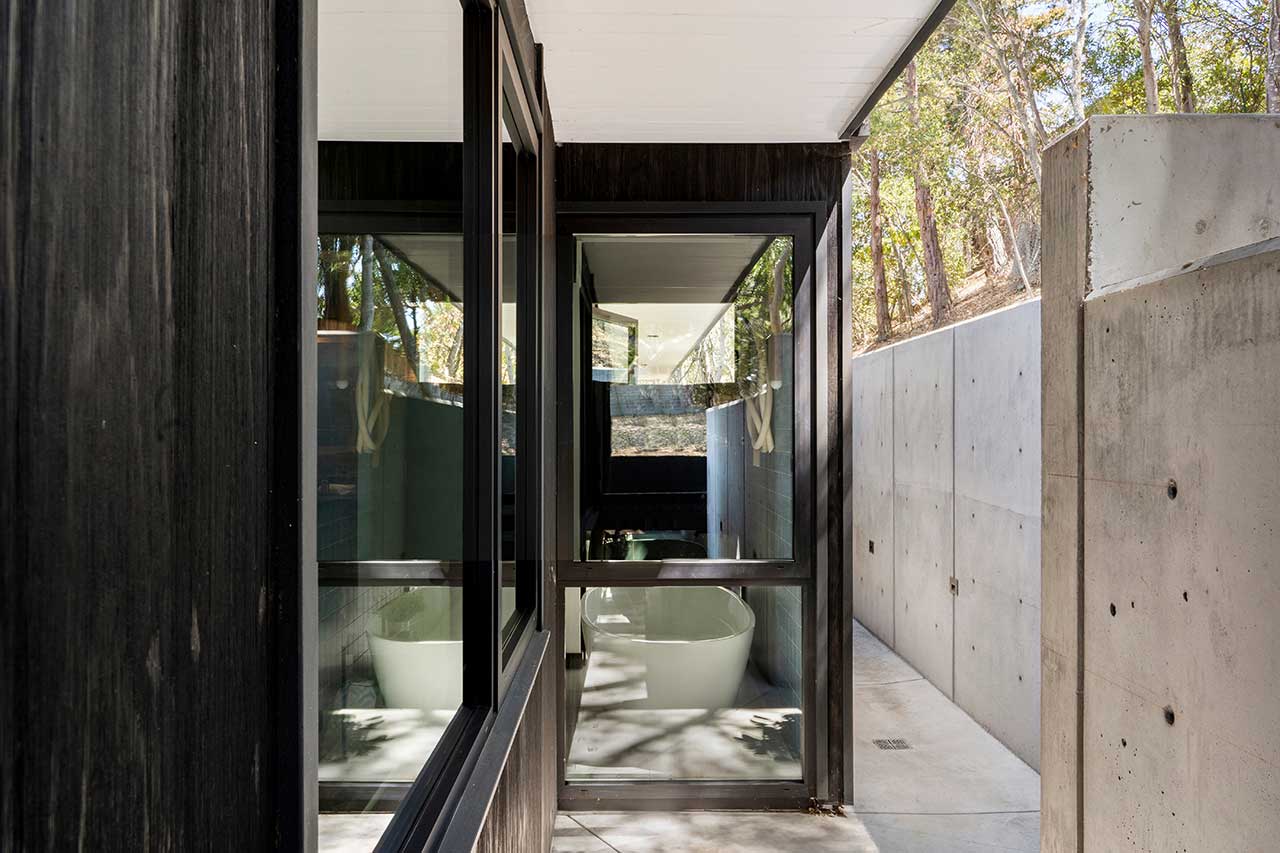 7/25 Photos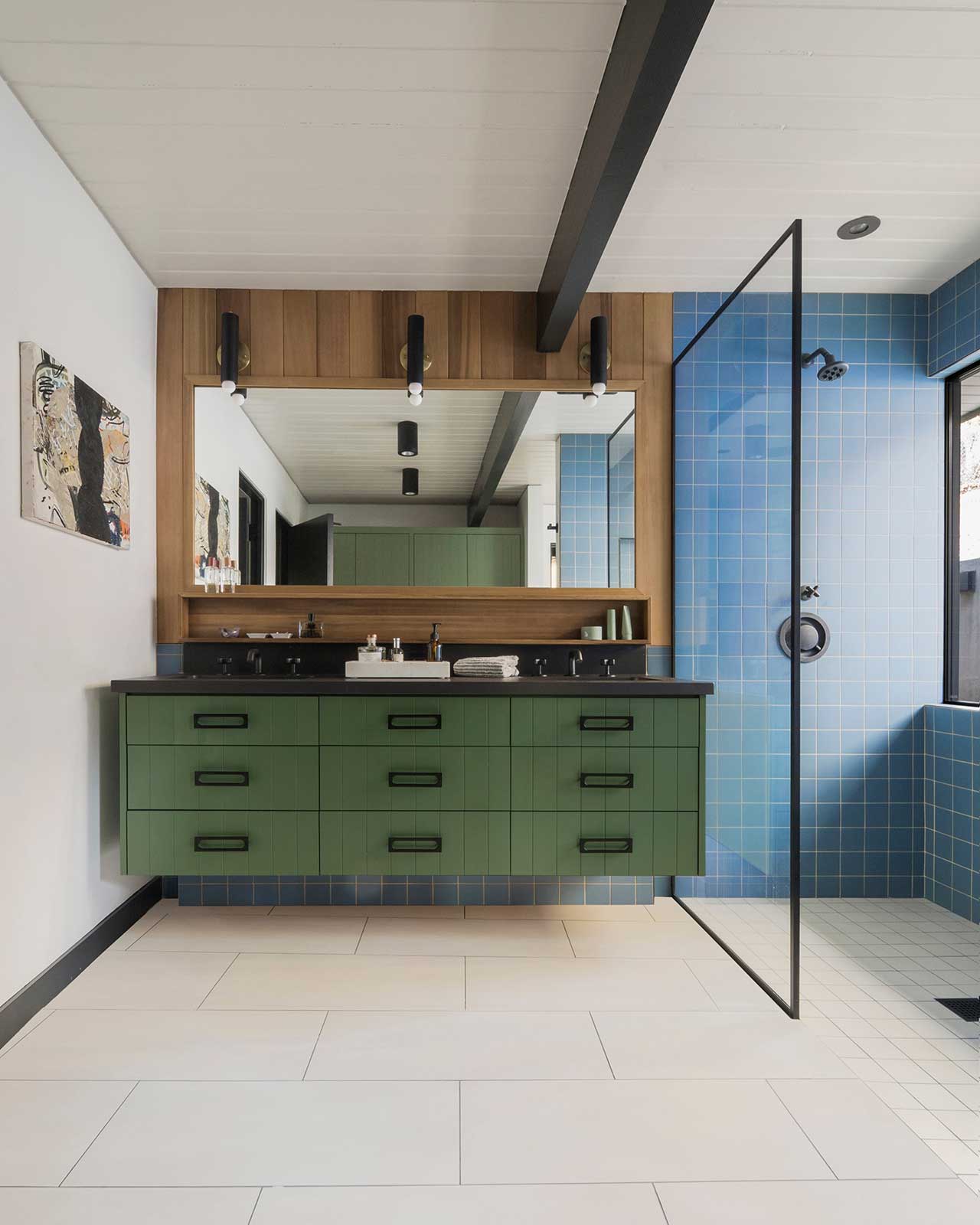 8/25 Photos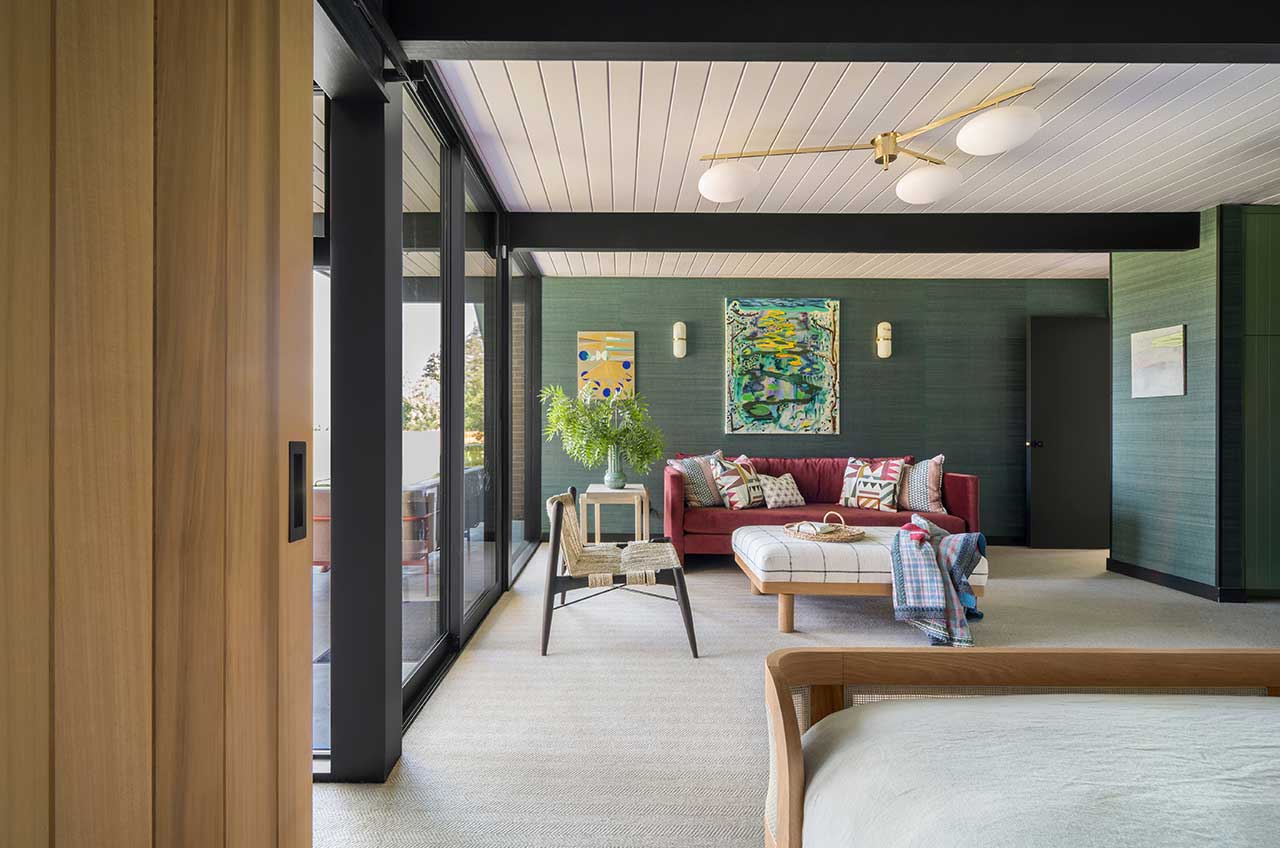 9/25 Photos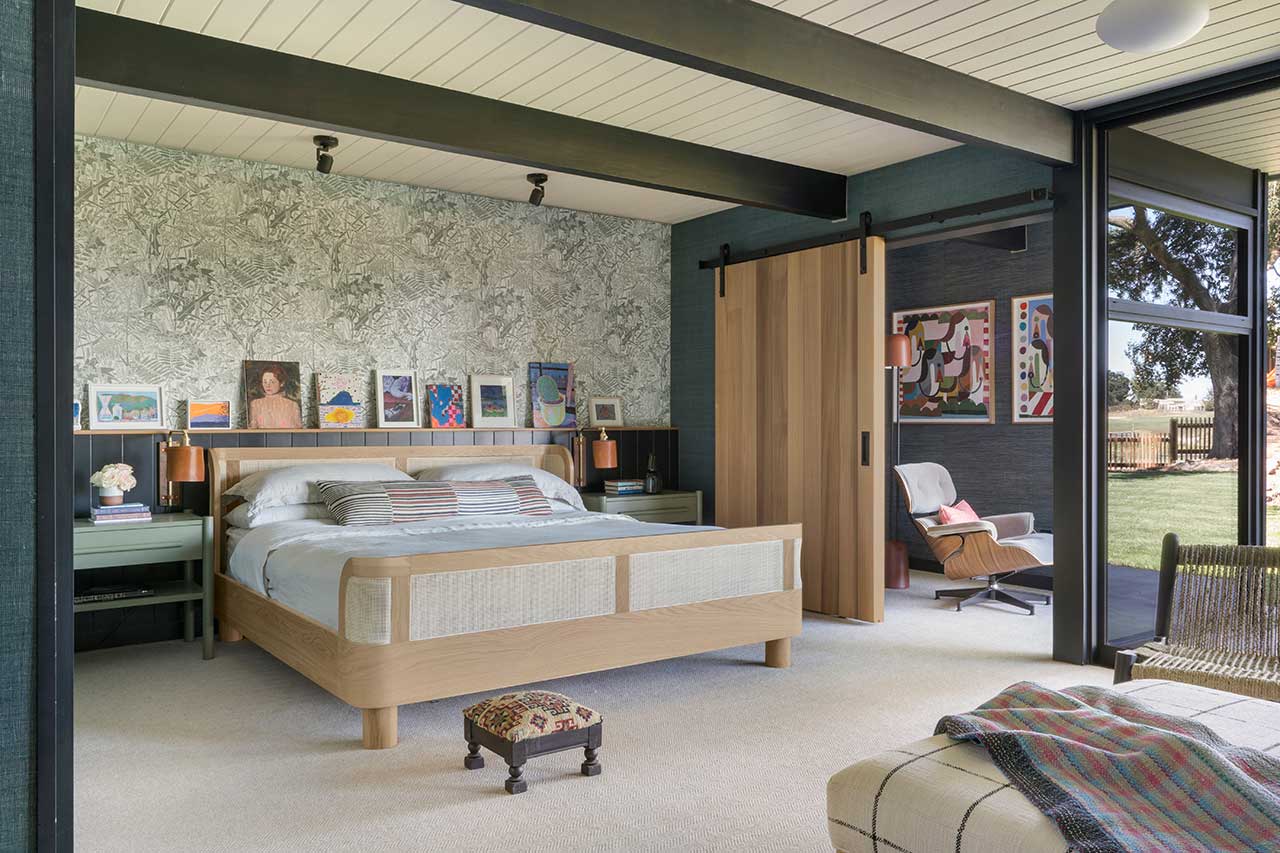 10/25 Photos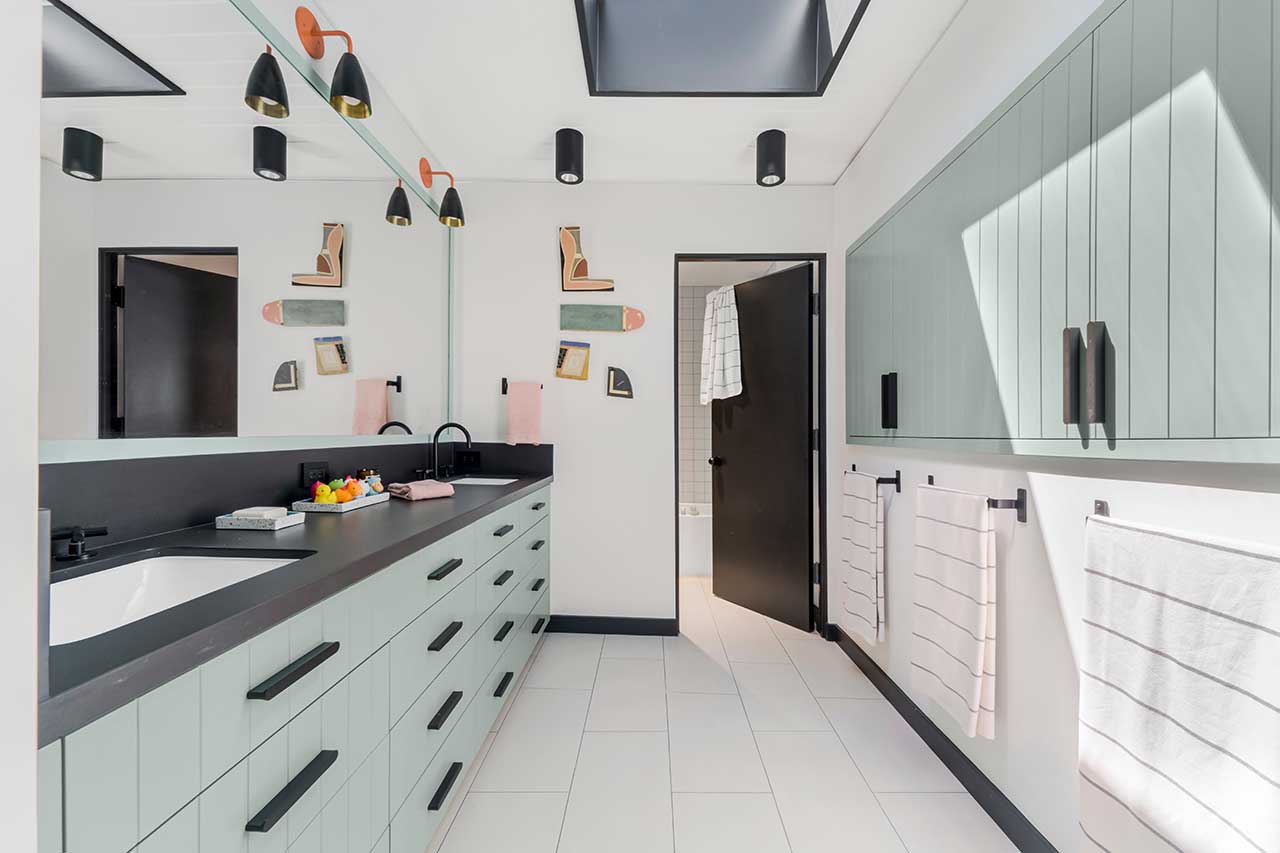 11/25 Photos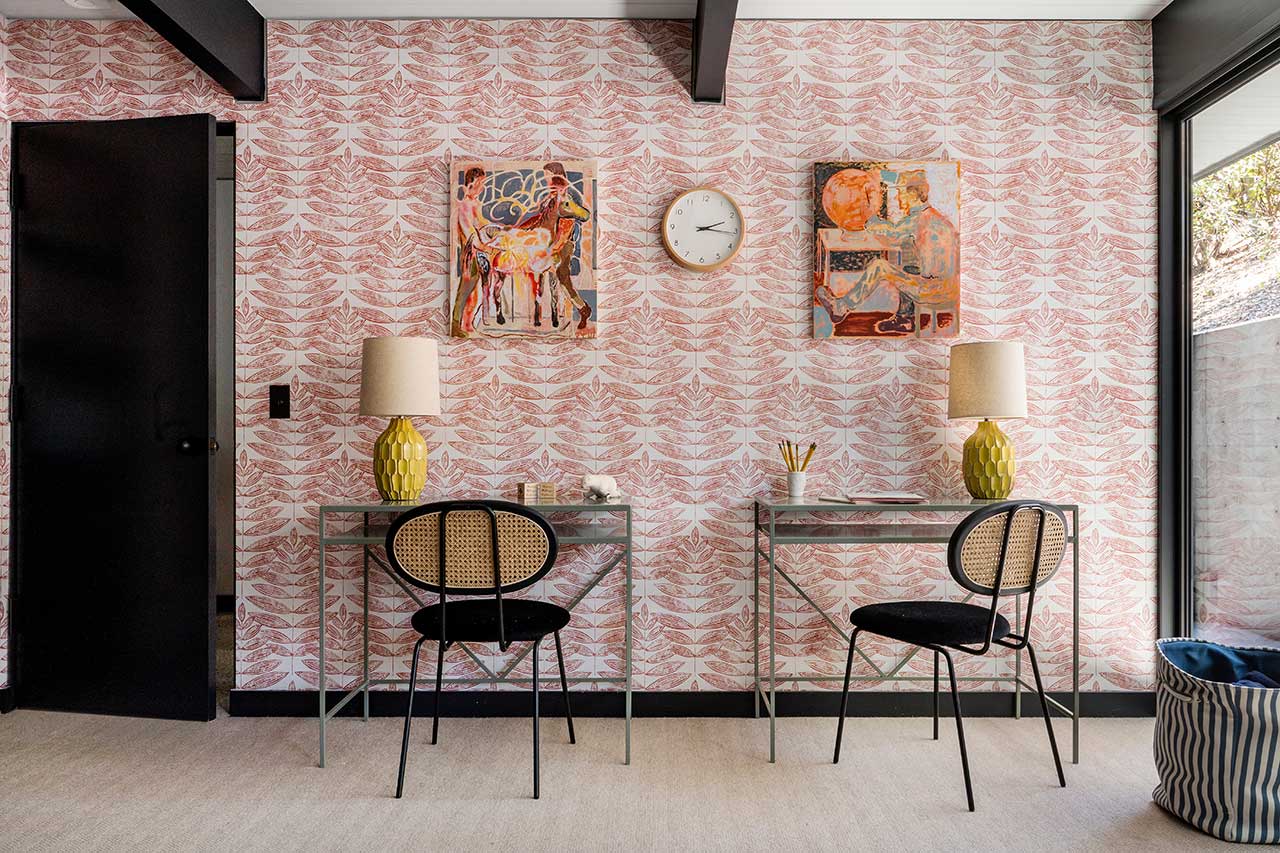 12/25 Photos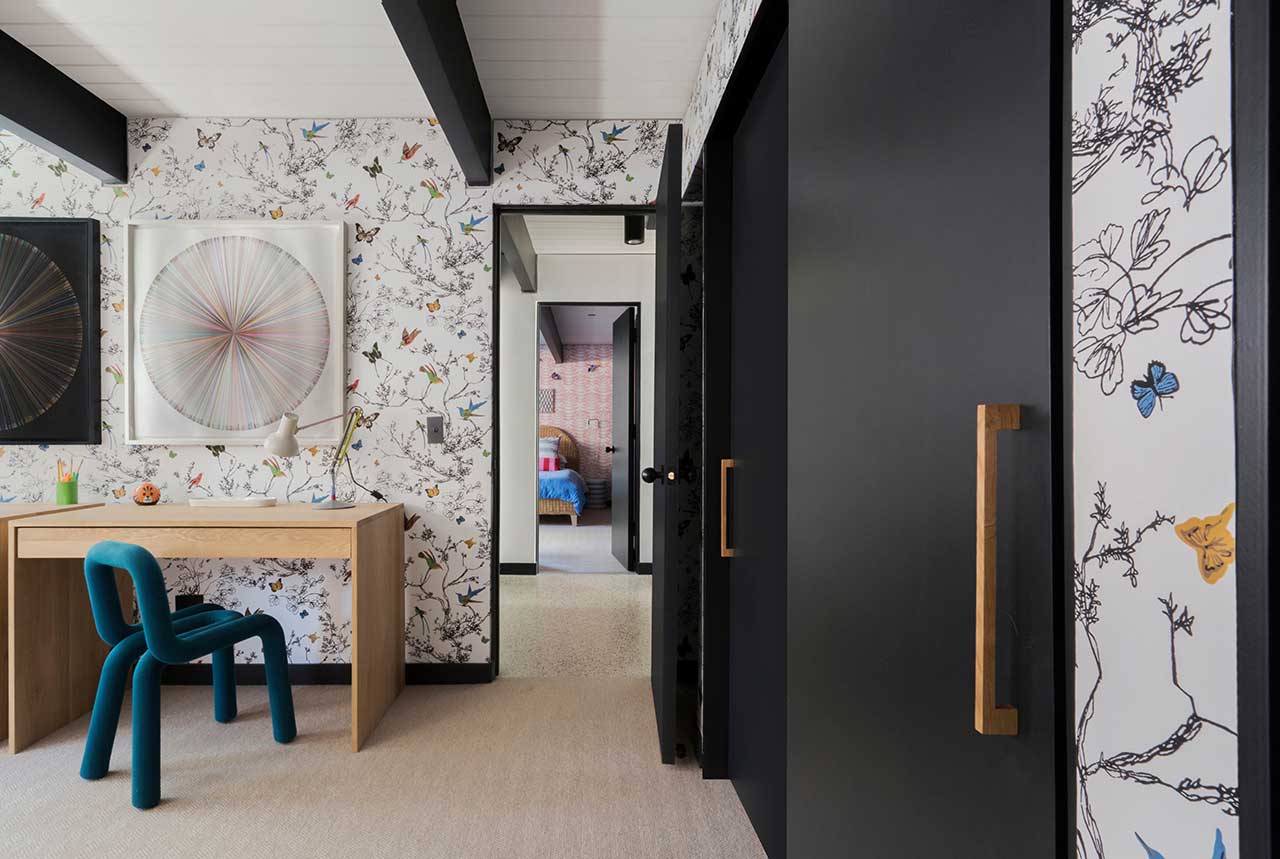 13/25 Photos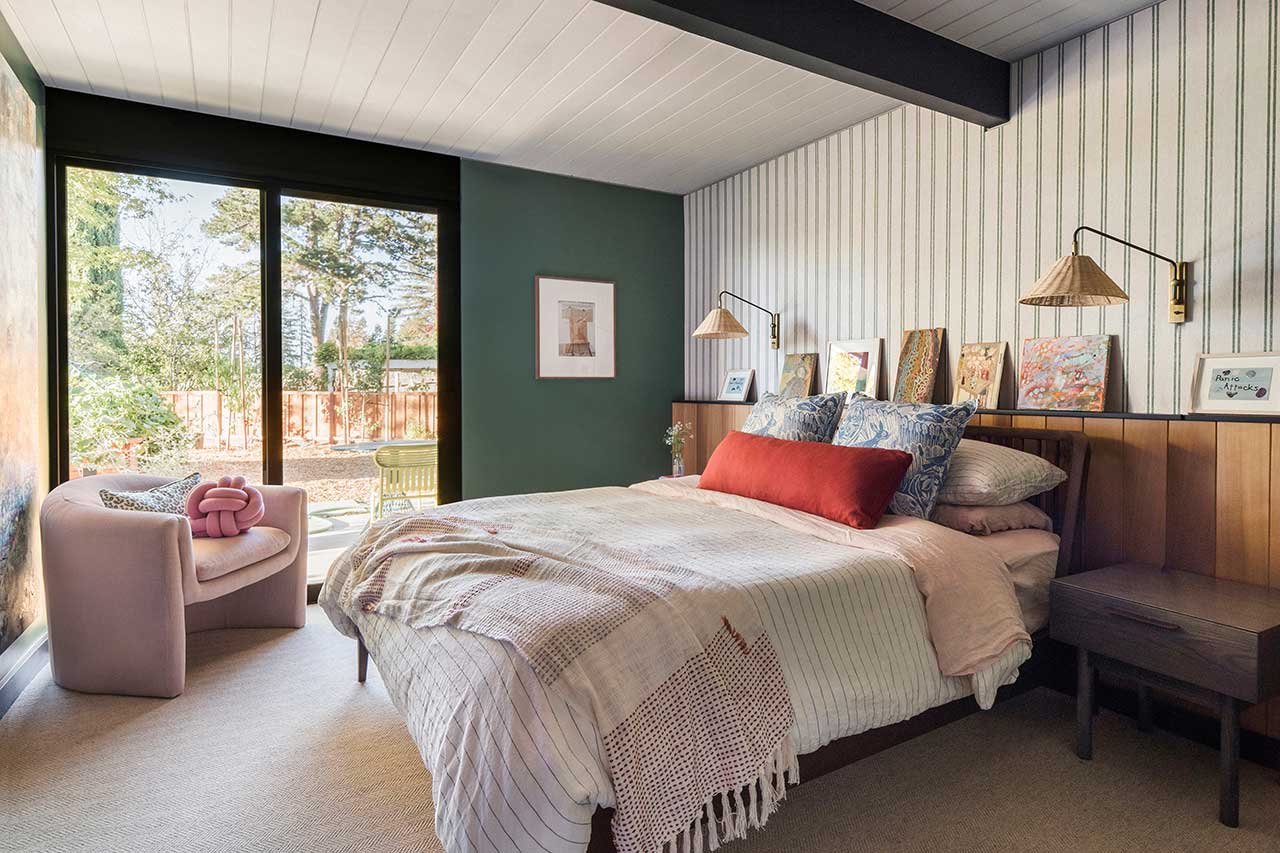 14/25 Photos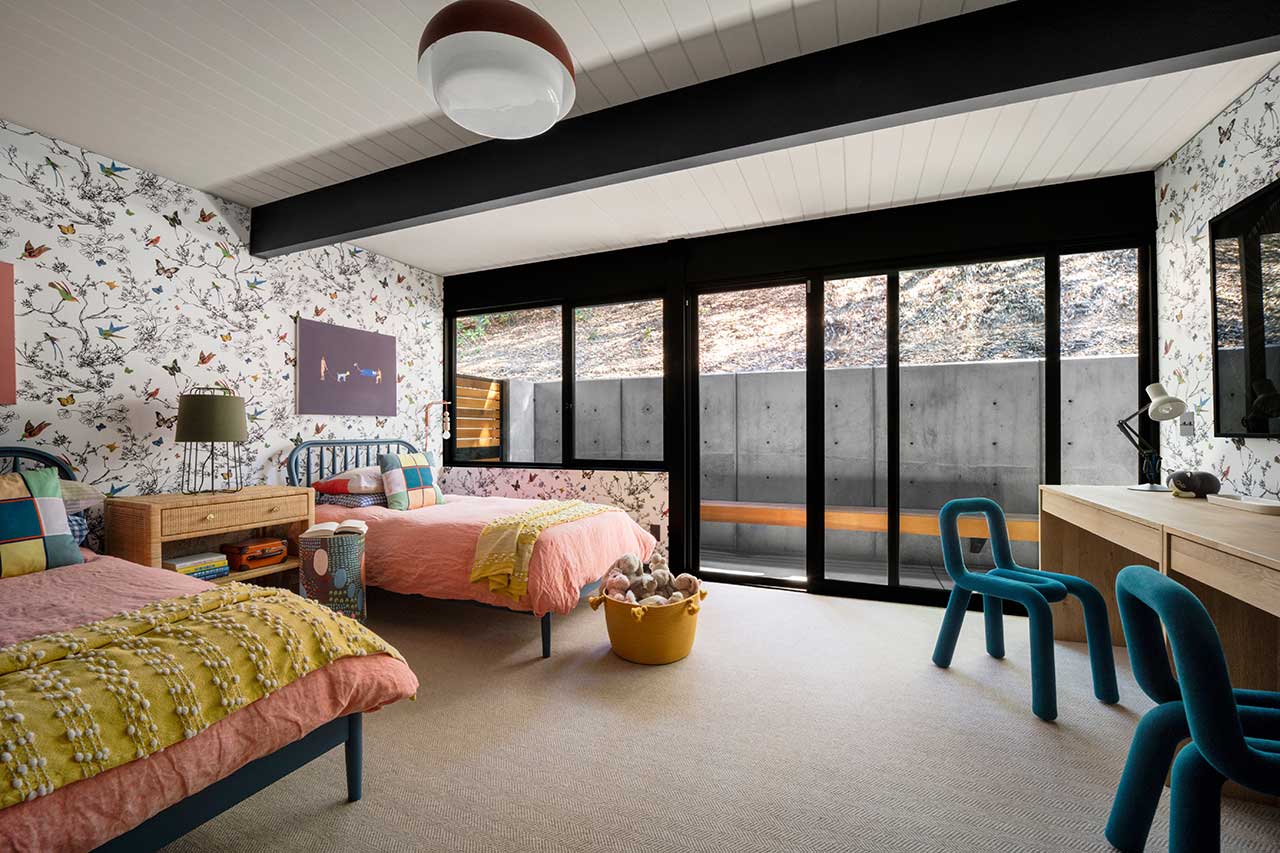 15/25 Photos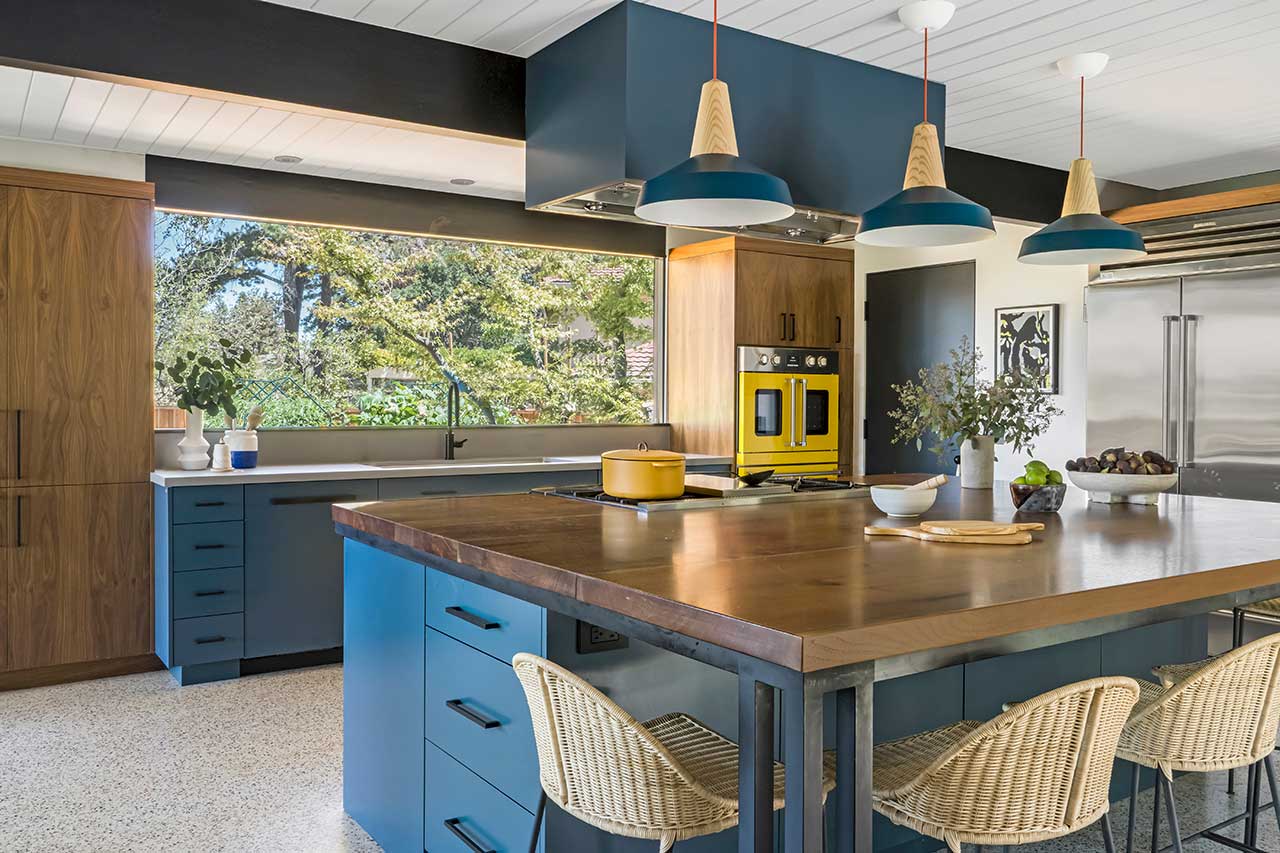 16/25 Photos
17/25 Photos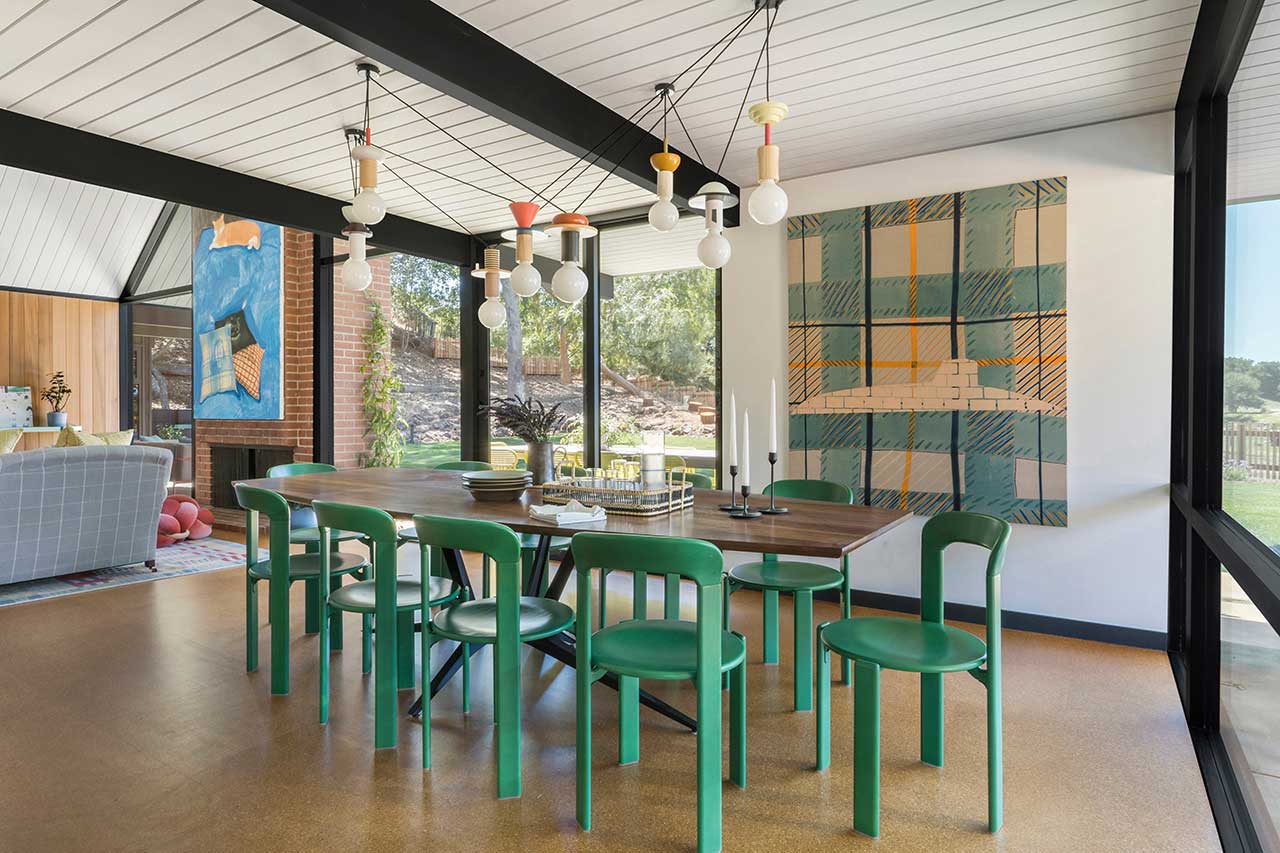 18/25 Photos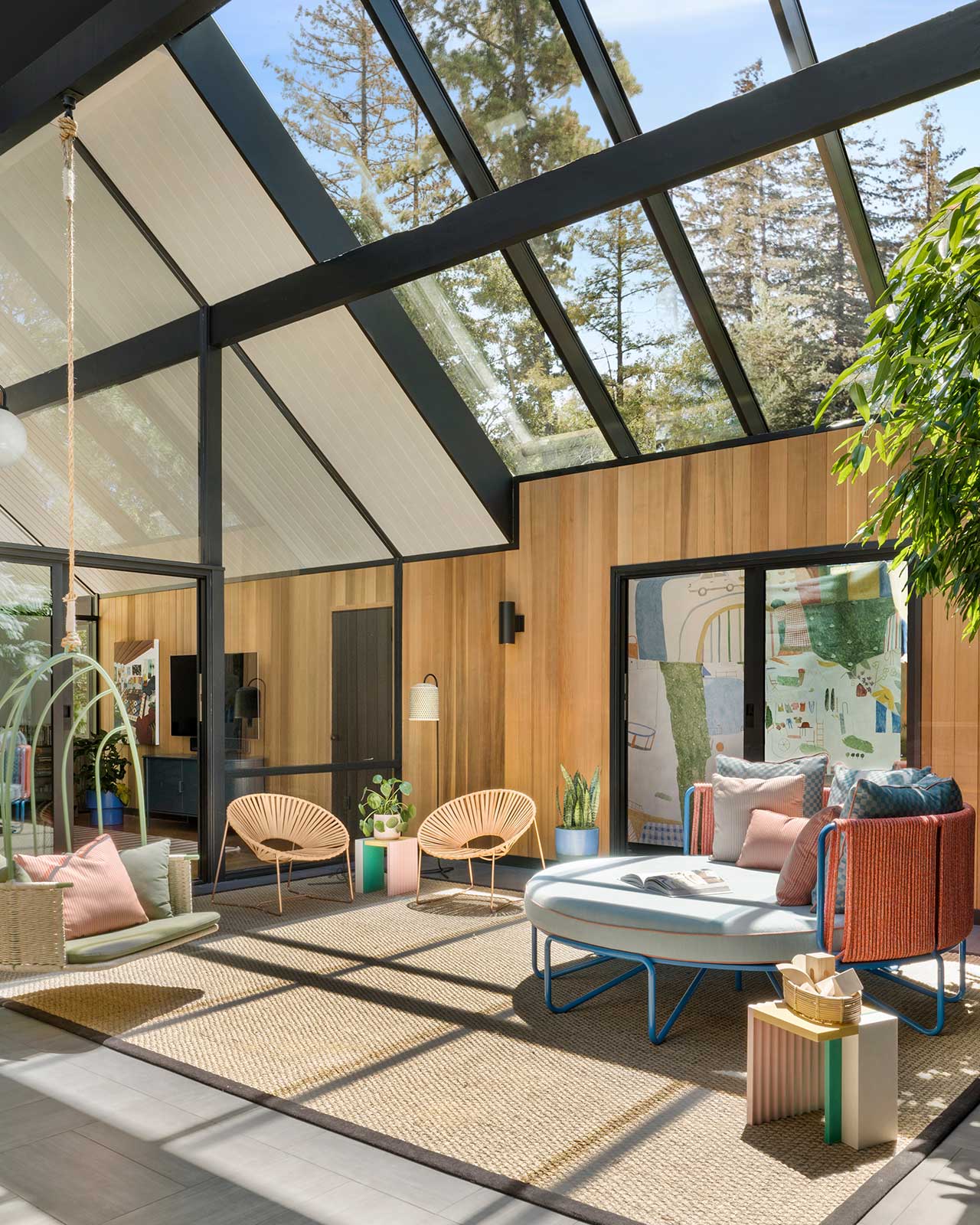 19/25 Photos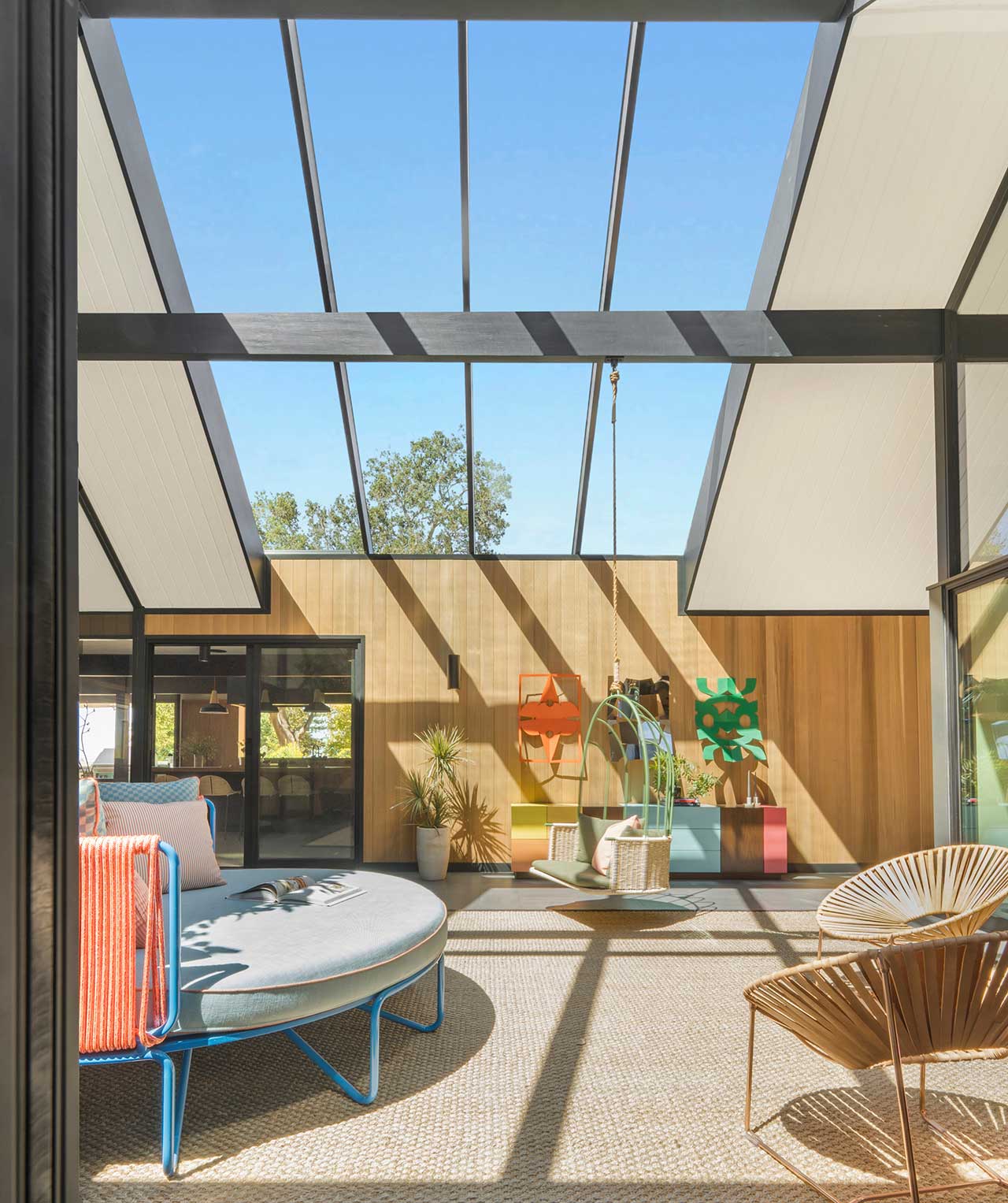 20/25 Photos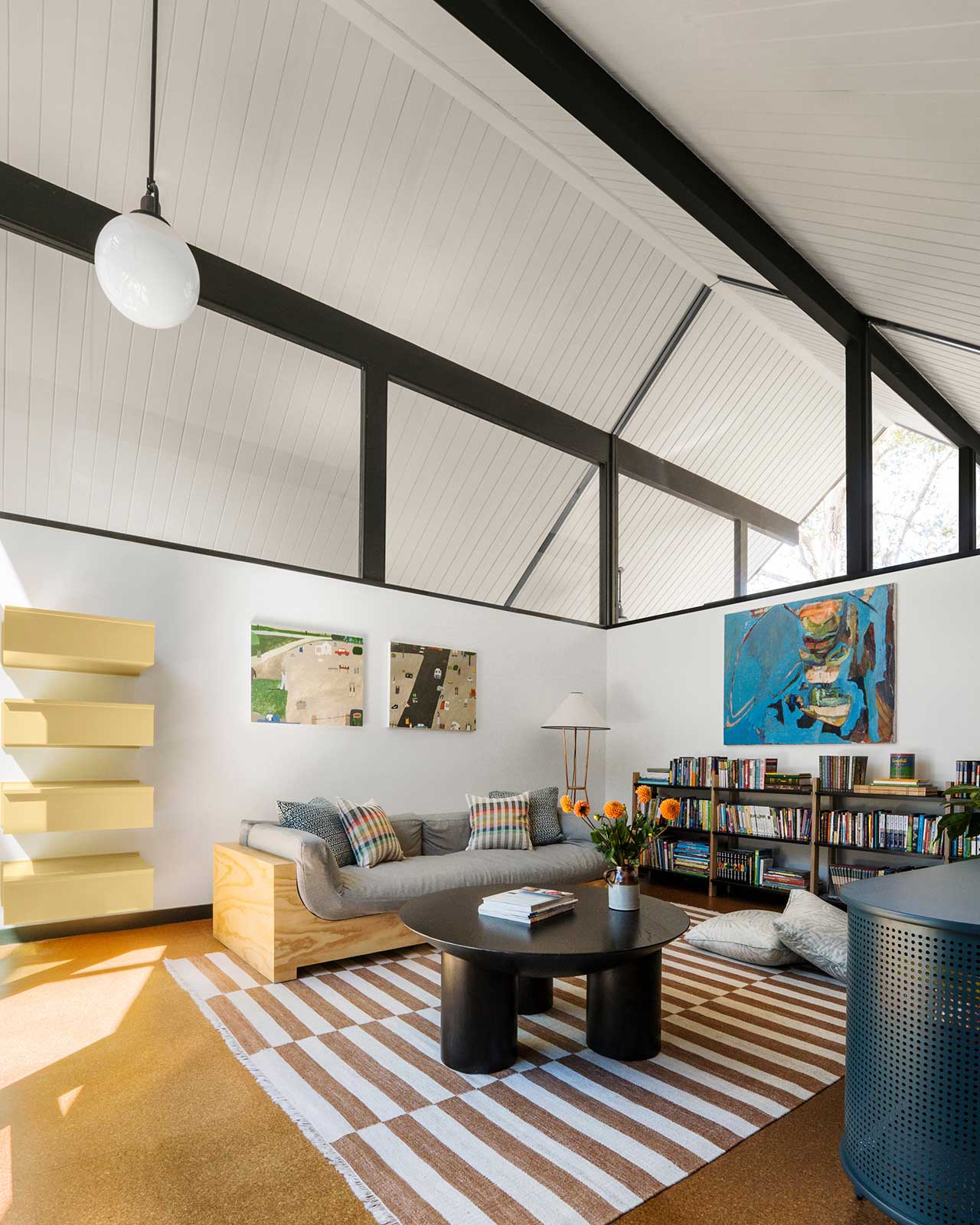 21/25 Photos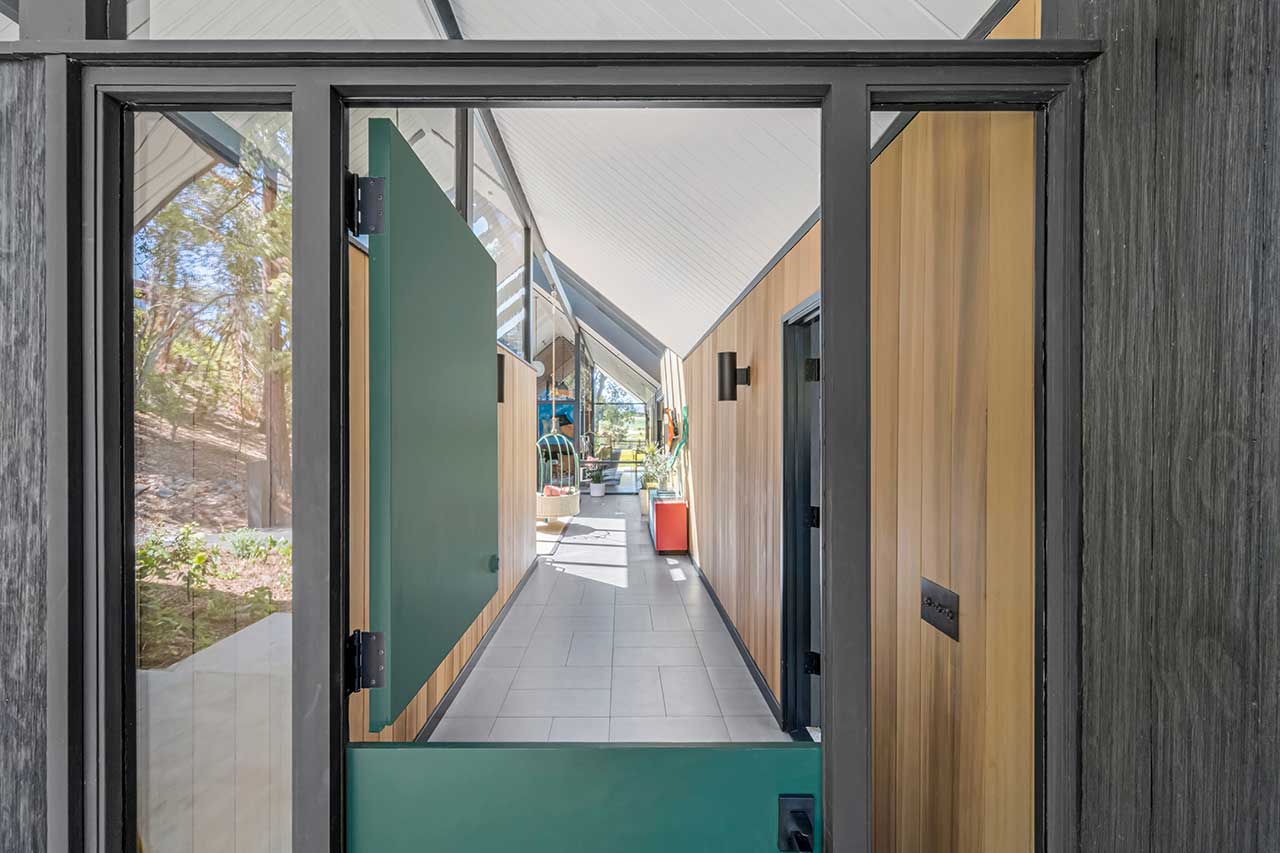 22/25 Photos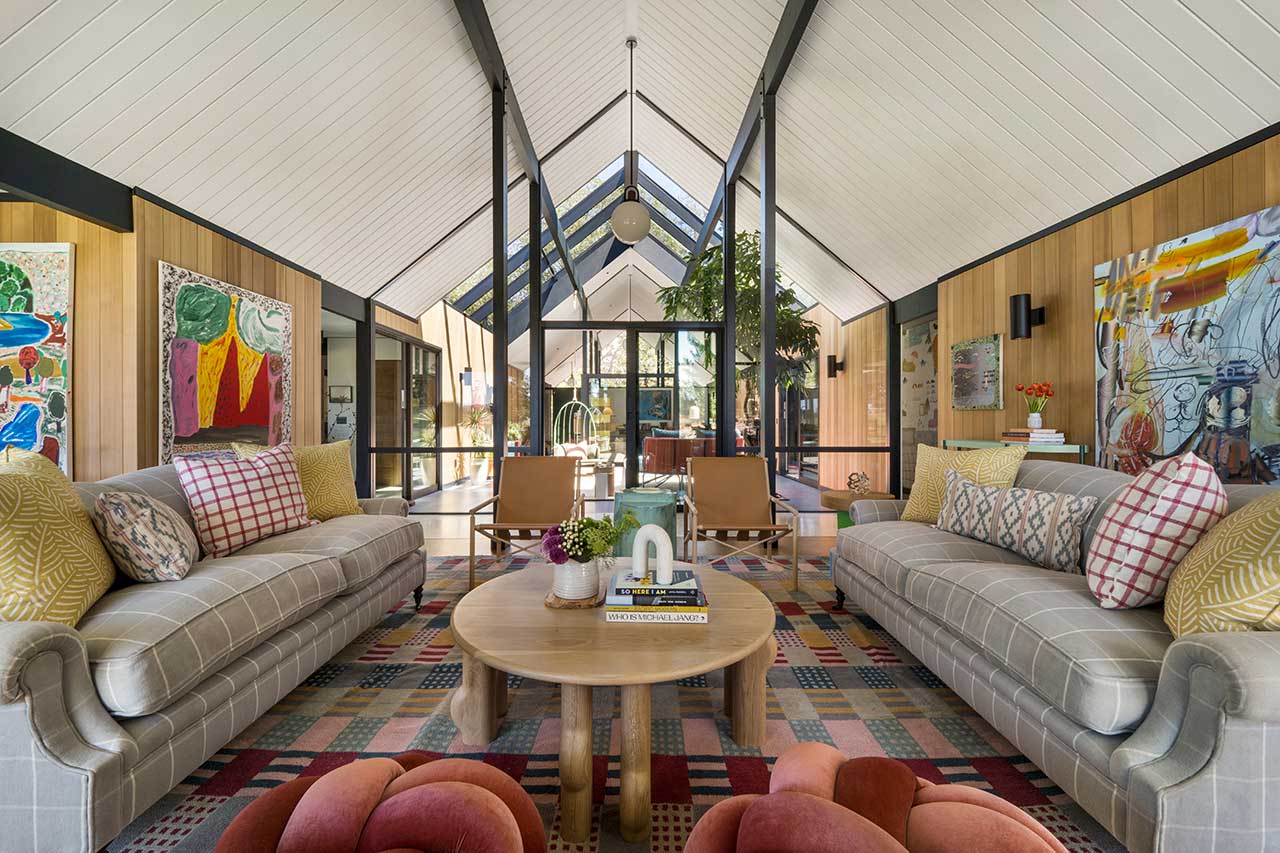 23/25 Photos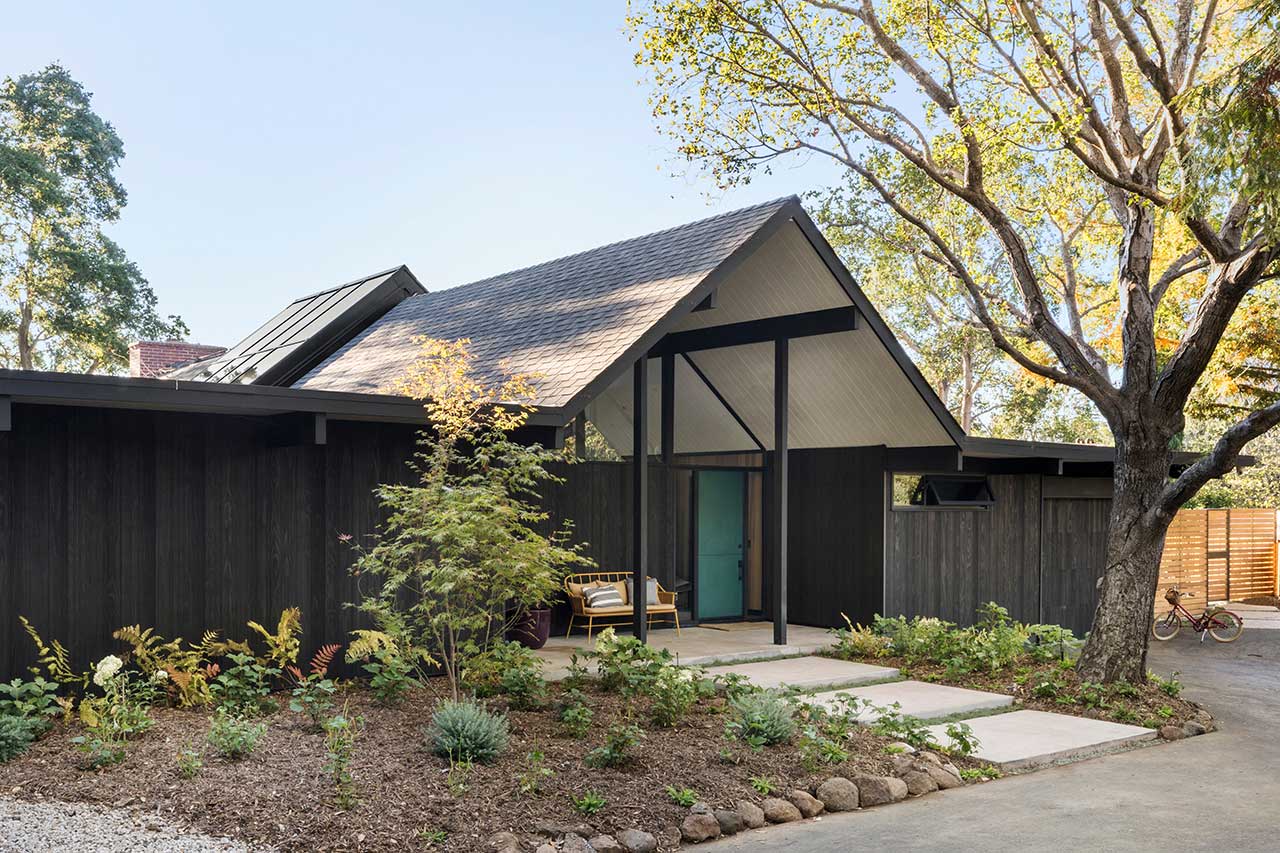 24/25 Photos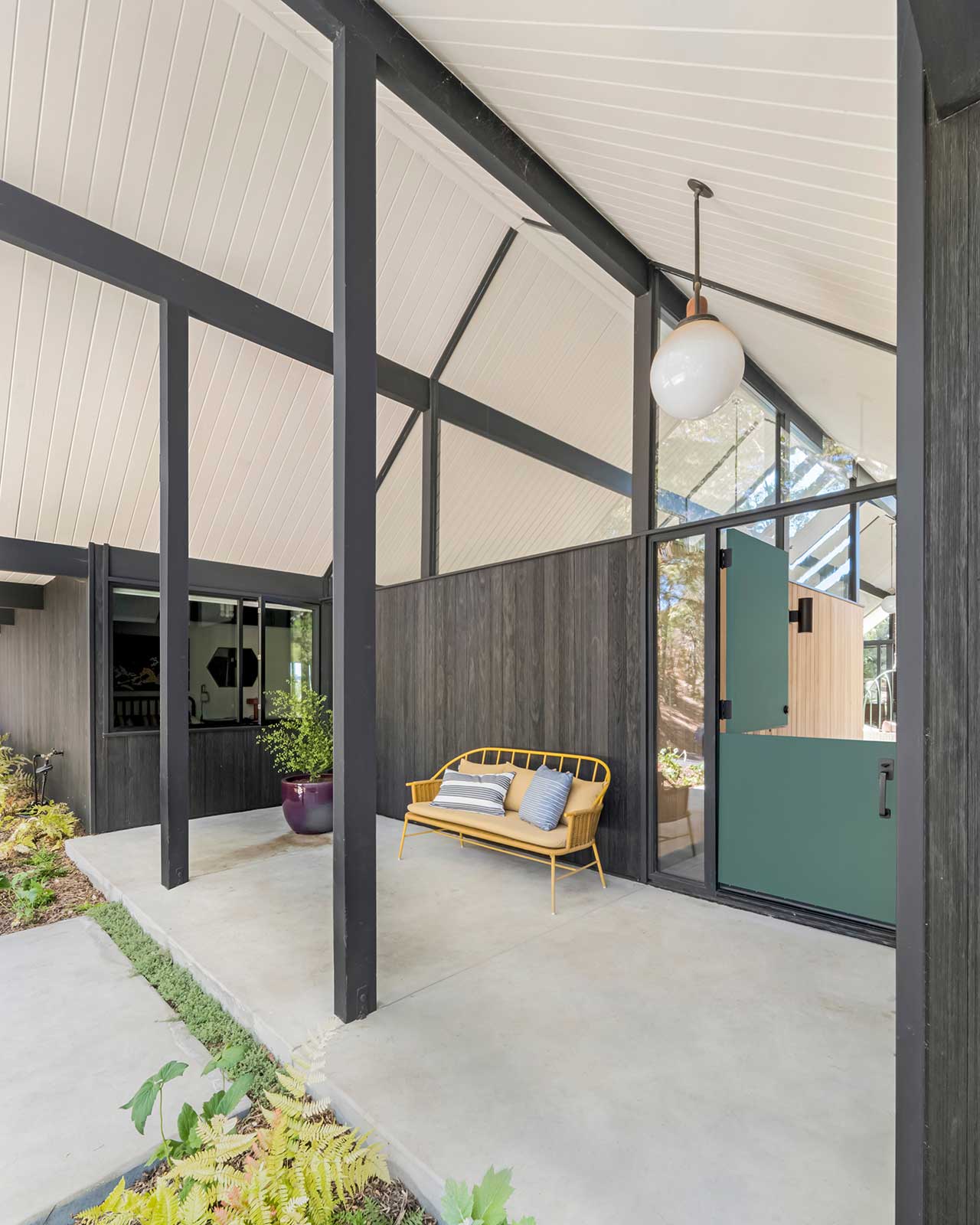 25/25 Photos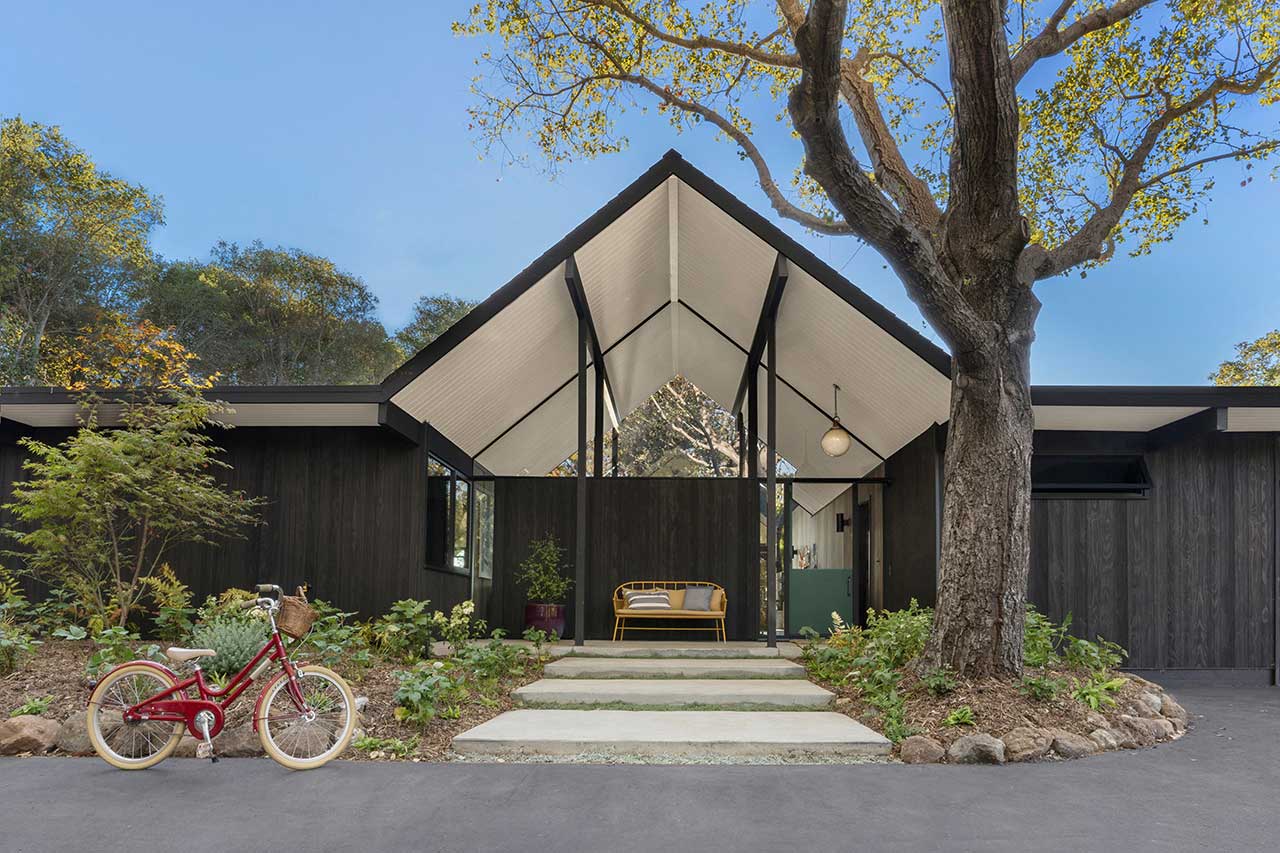 California-based studio Gustave Carlson Design and Atlanta-based Atelier Davis were hired to renovate a local Eichler house in need of updating. Built in 1971 in the Palo Alto hills, the prized single family residence was a custom commission by architect John S. Lynd, a close friend of Joseph Eichler. Currently owned by a design-forward family with a large art collection, the house received a respectful renovation that honored the history while adapting it for modern times. The update includes the integration of energy efficiency and sustainability, all while staying true to the original, iconic design.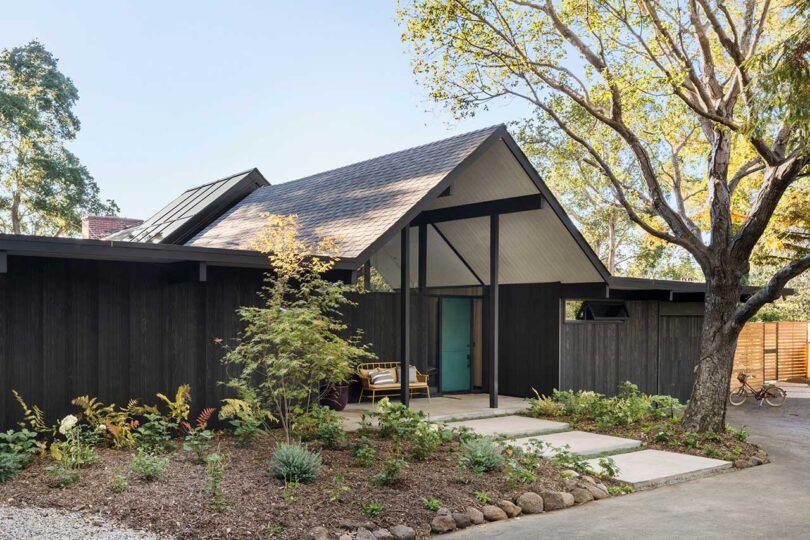 "An 'Eichler' captures the word optimism in built form," says Carlson. "These airy, light-filled, and human scale structures convey the promise of the post-World War ll era, as well as Joseph Eichler's philosophy on domestic life, and the ability of modern design to enhance our quality of life."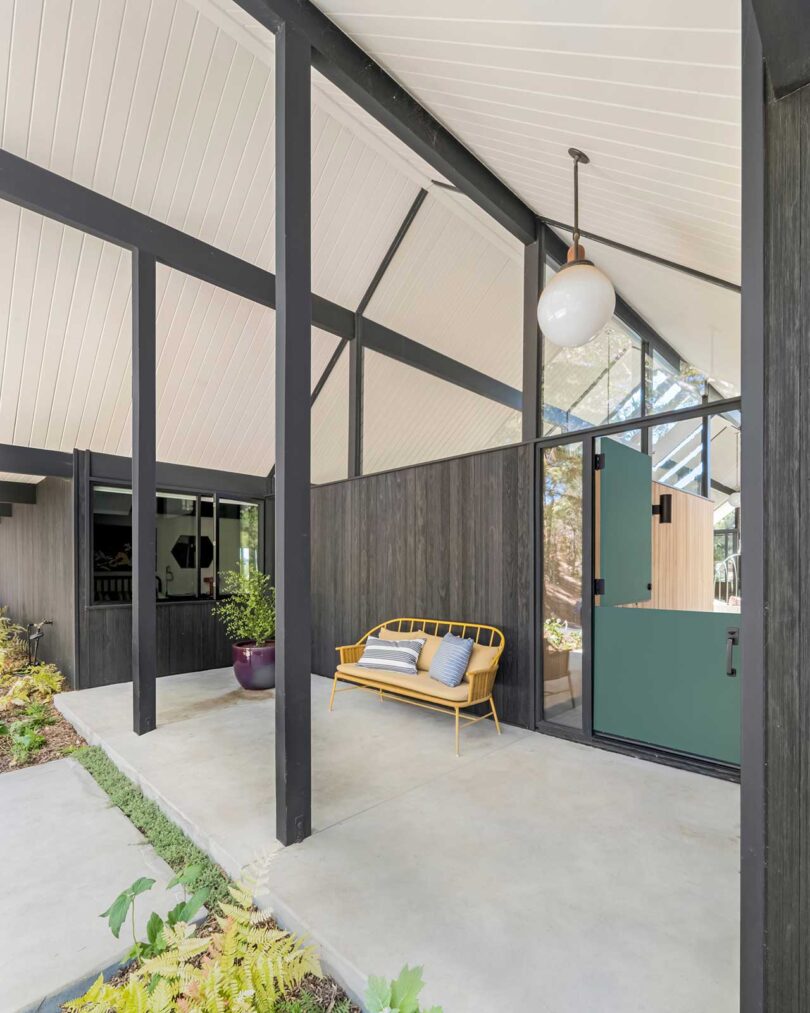 The exterior is clad in vertical Shou Sugi Ban Accoya barn wood, which gives it a textured, matte black finish. Flanked by two flat-roofed wings, the center part of the house features a statement-making gabled roof with white panels underneath for contrast. Triangular transom windows fill the entryway with natural light.
A custom, Dutch door welcomes guests to the home in a sage green color.
Once inside, Eichler's signature post-and-beam construction becomes visible. Carlson removed partitions to open up the interior spaces to feel larger and to make space for their art collection.
The atrium is now closed in with a glass roof making the space feel expansive and bright with the natural light filtering through. Cedar siding covers the walls giving the atrium an outdoor feel despite it now having a glass roof.
The overall design favors wood, cork, and natural stone for materials, while blues, corals, and yellows fill the color palette.
The kitchen cabinets are finished with Farrow & Ball's Hague Blue No. 30, which partners well with the warm wood details, like the black walnut topped central island.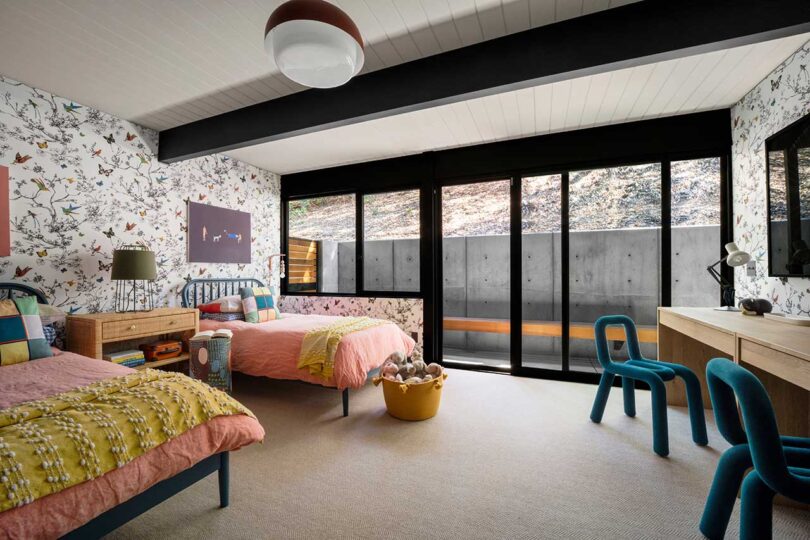 Both of the children's bedrooms include a sleeping area and workspace, with colorful wallpaper and furnishings to finish out the designs, chosen by Jessica Davis of Atelier Davis.
In the guest bedroom, a custom designed ledge offers space to rotate art as desired.
In one of the children's bathrooms, pale green is used on the cabinets with black accents adding a sophisticated look, all under a new light well.
Another display ledge can be found behind the bed in the primary bedroom to welcome art. A wall of retractable glass doors offers the bedroom's seating area direct access to the outdoors.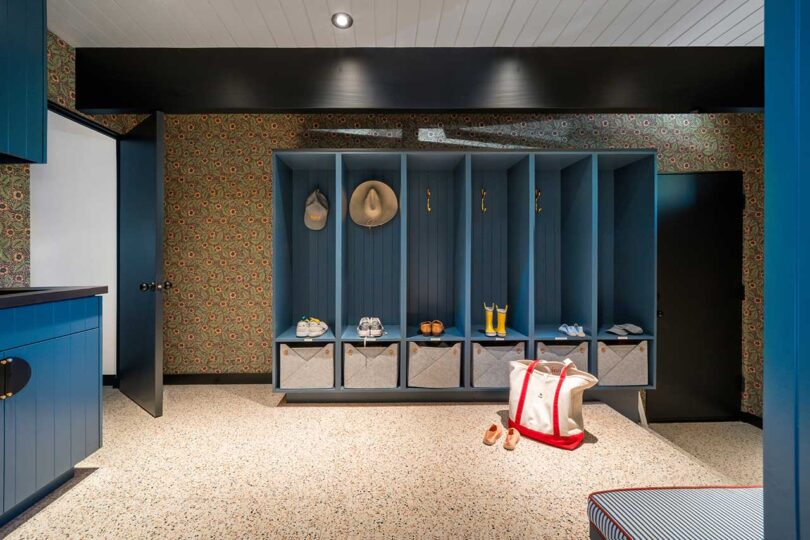 Each family member has their own storage cubby in the custom mudroom.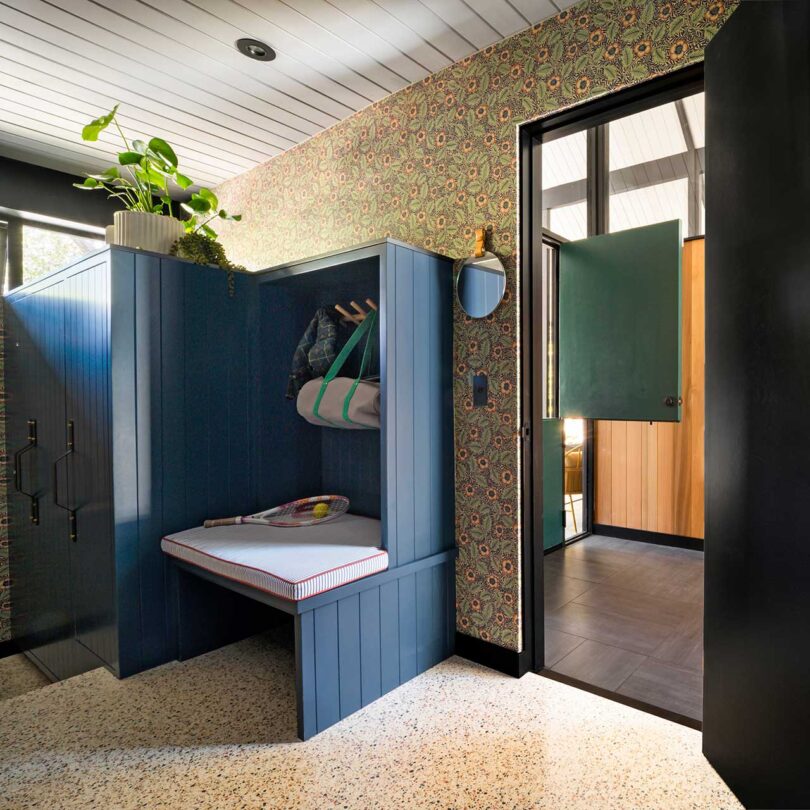 Project team:
-Gustave Carlson Design (Architecture, interior, and custom cabinetry)
-Atelier Davis (Interior design and decoration)
-Ground cover Landscaping
-Flegel's Construction
Photography by David Duncan Livingston, courtesy of v2com.