A Mid-Century Inspired Dream Home in Beverly Hills' Trousdale Estates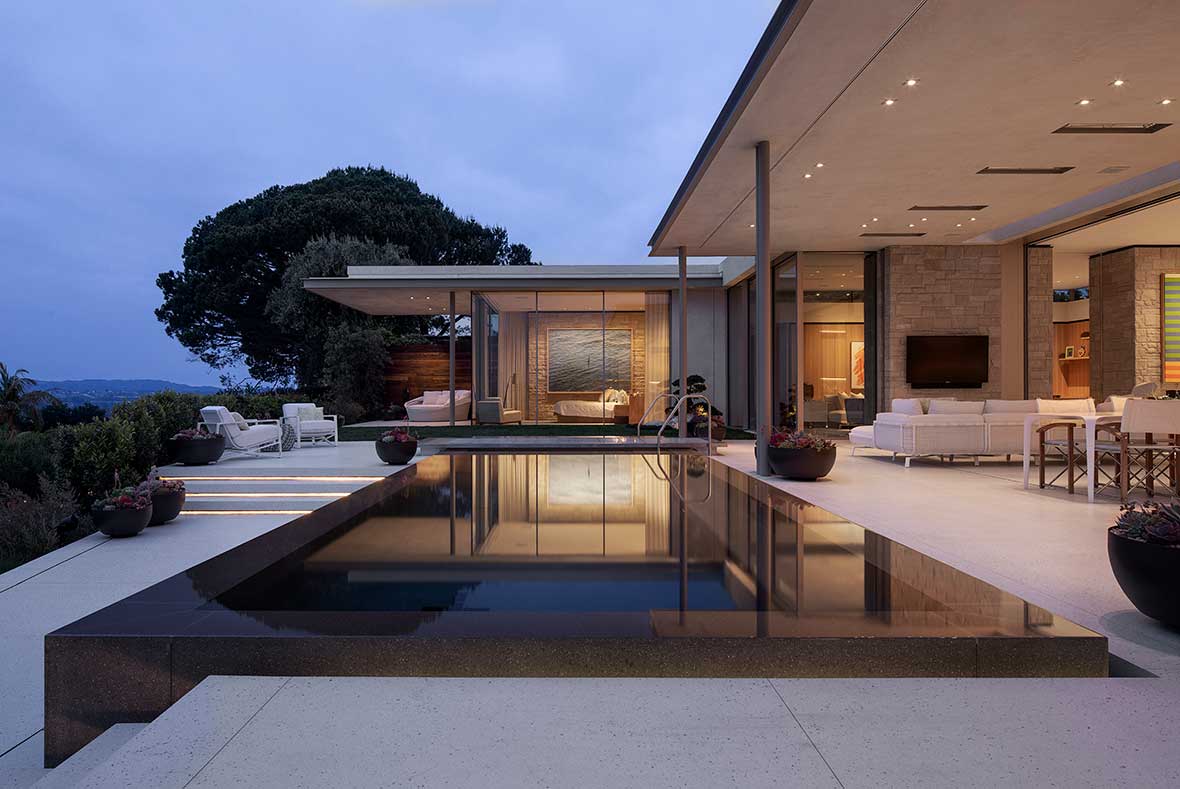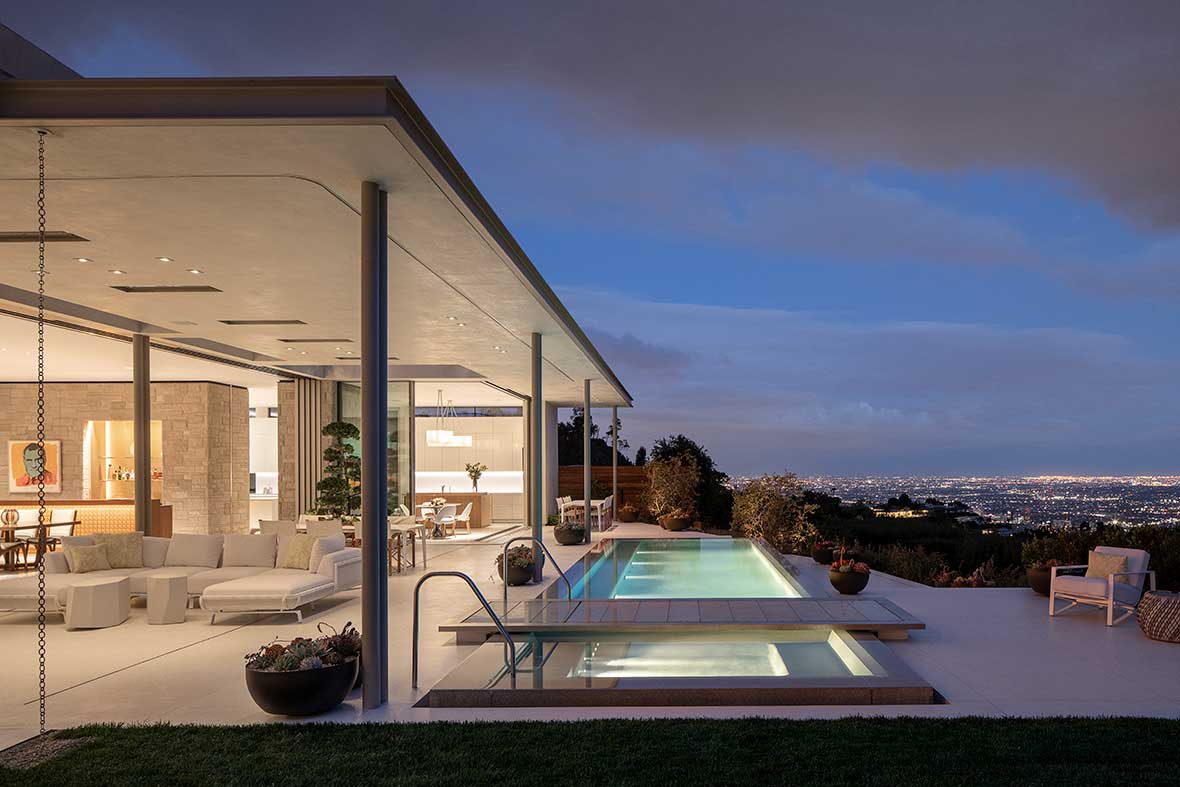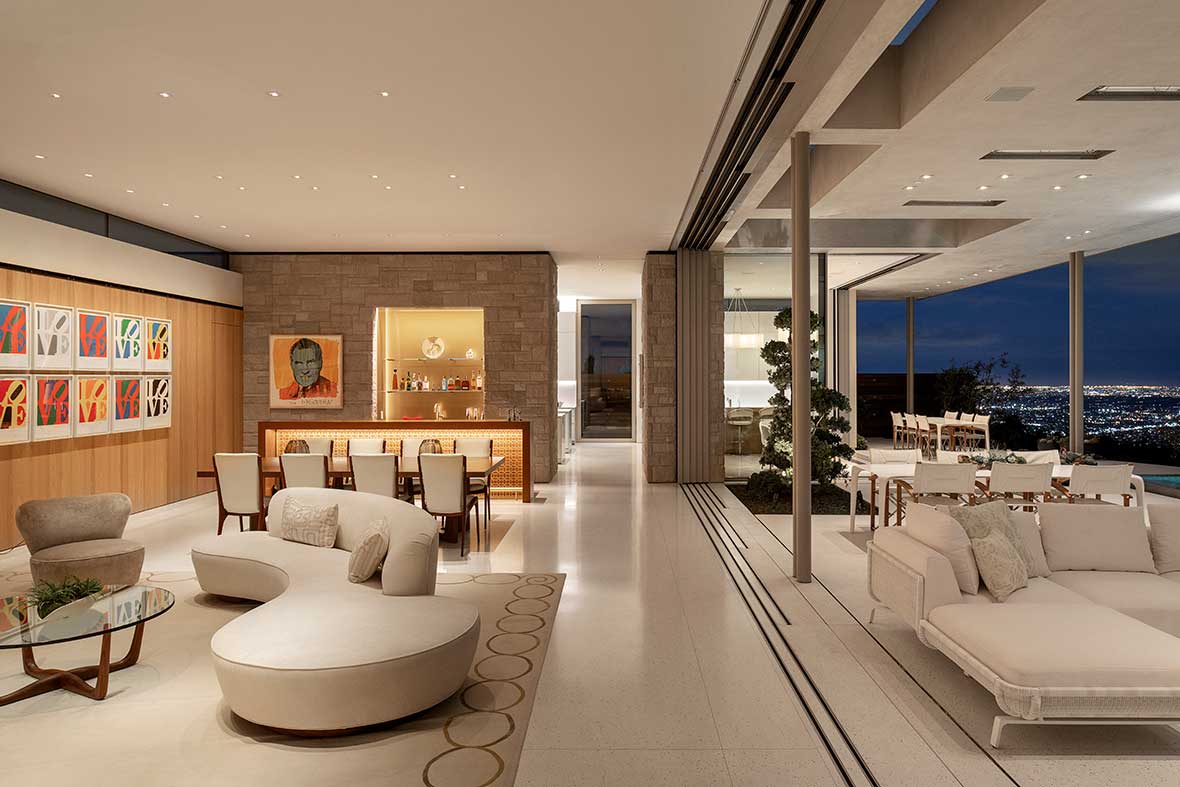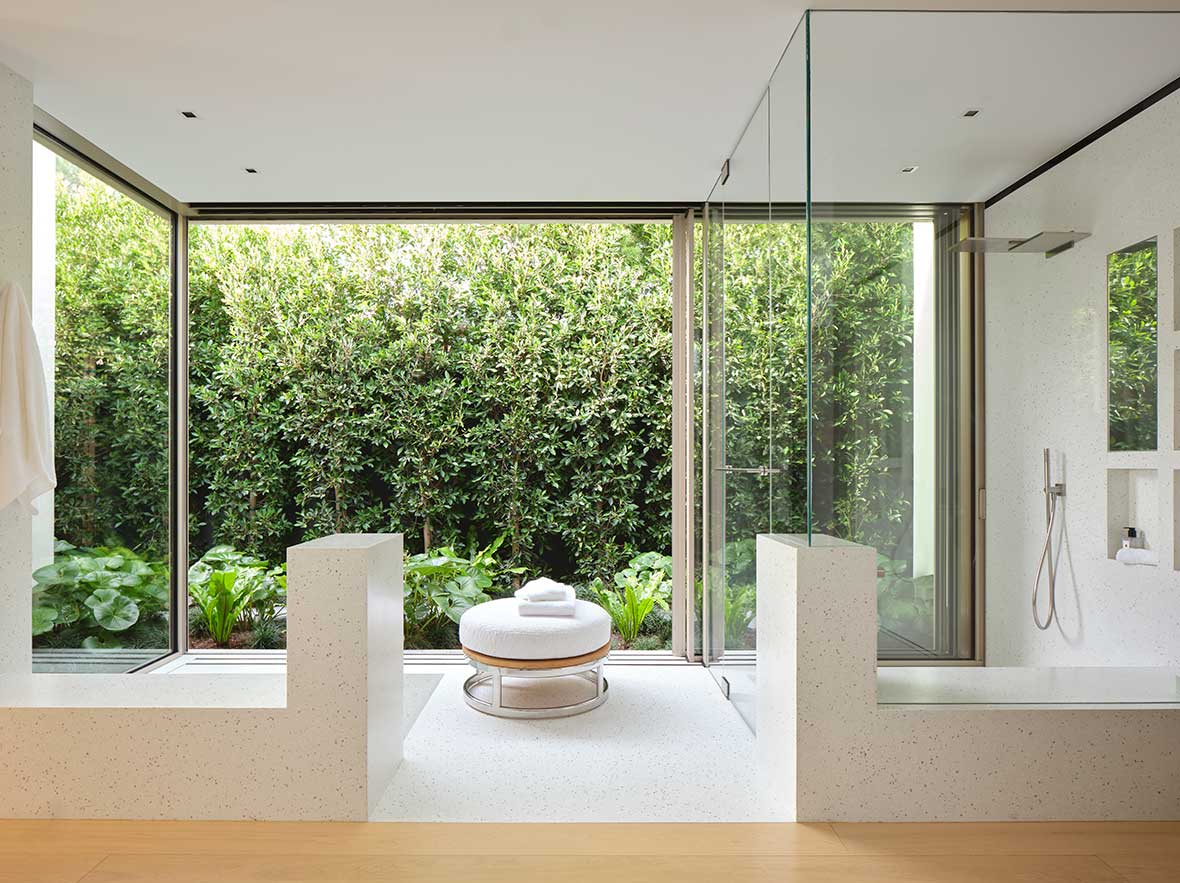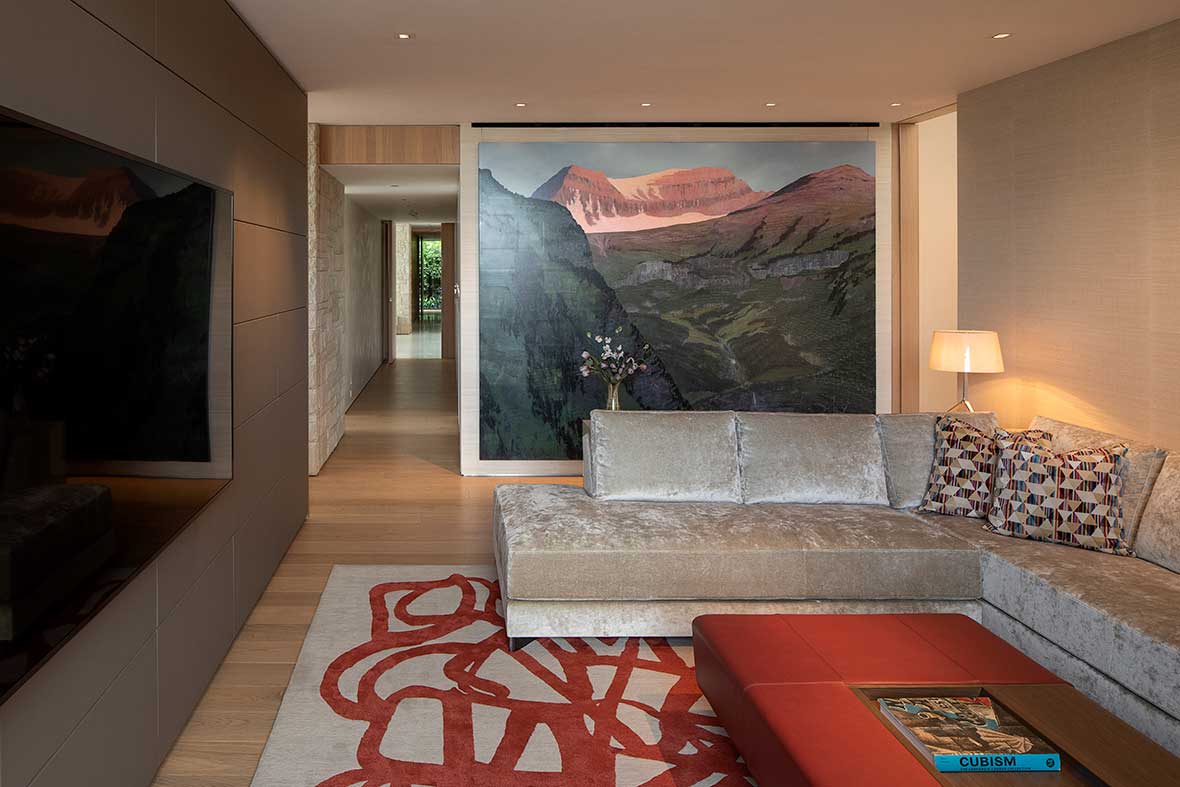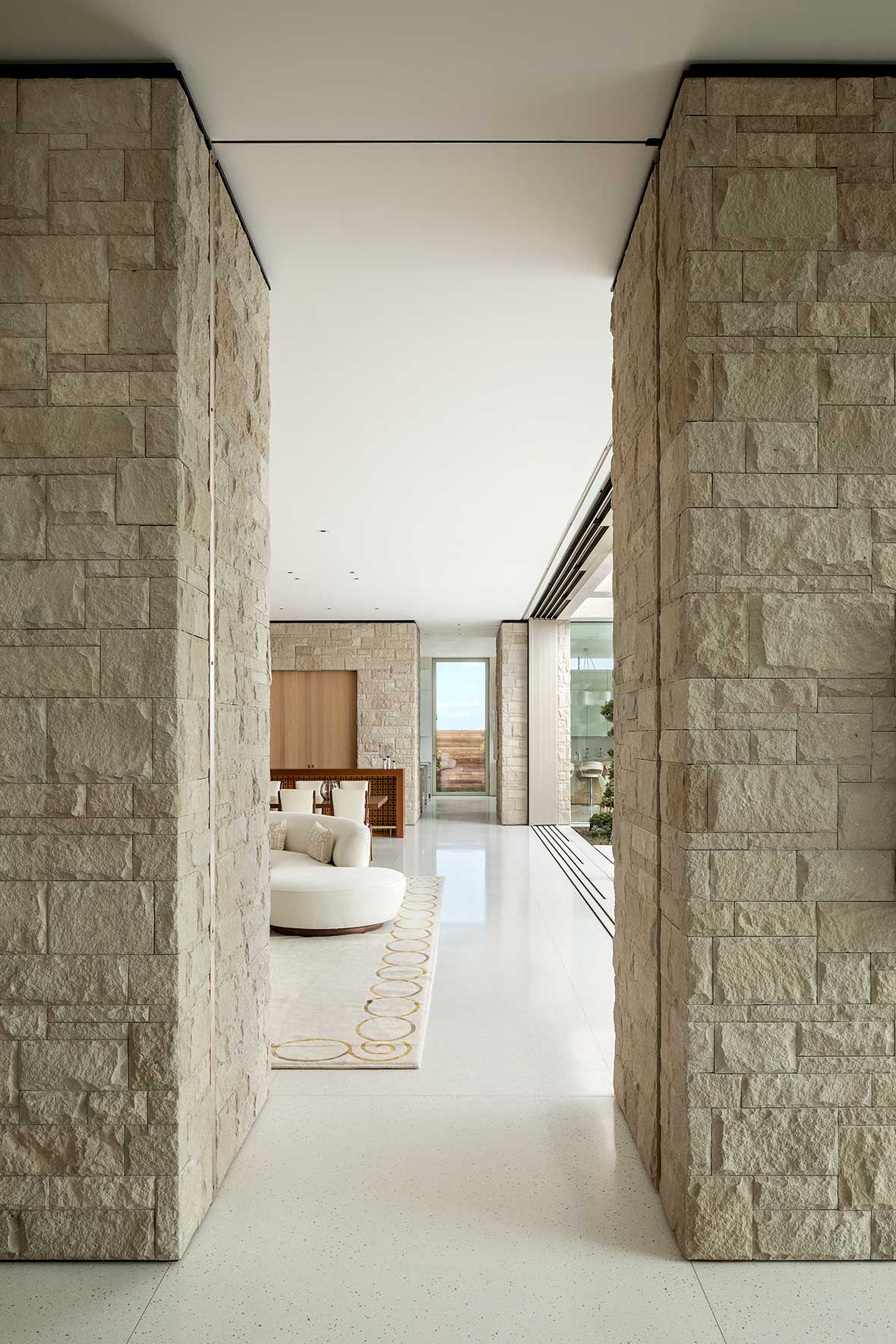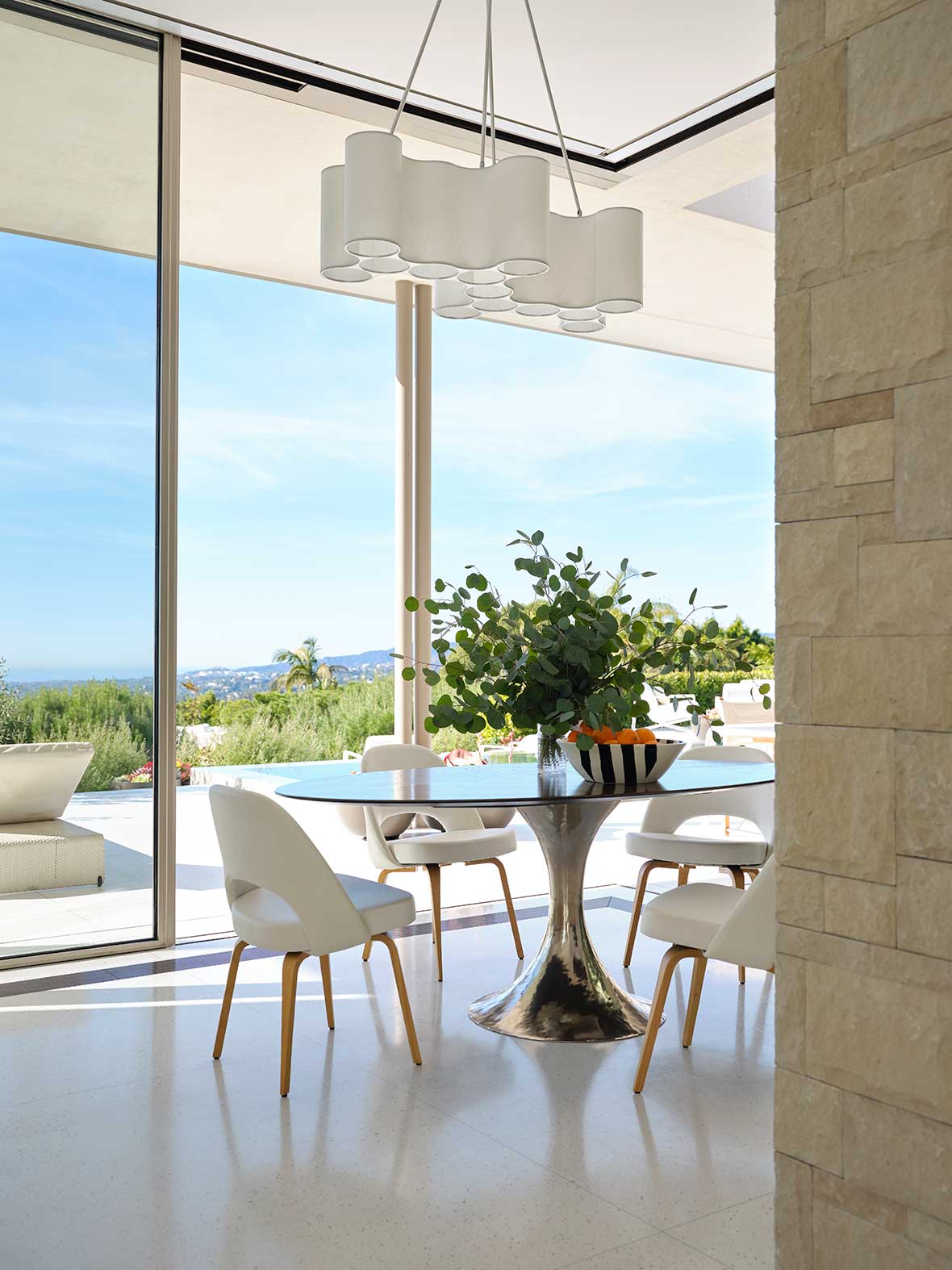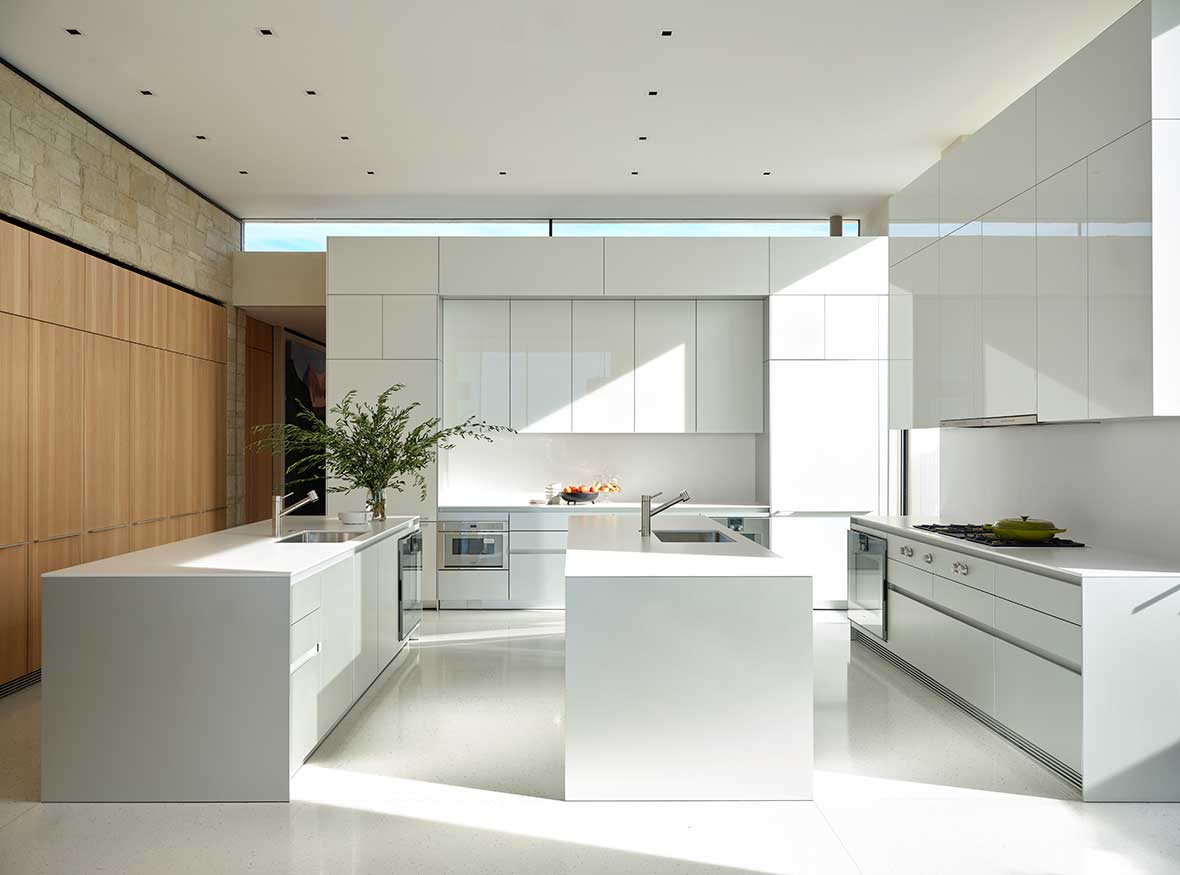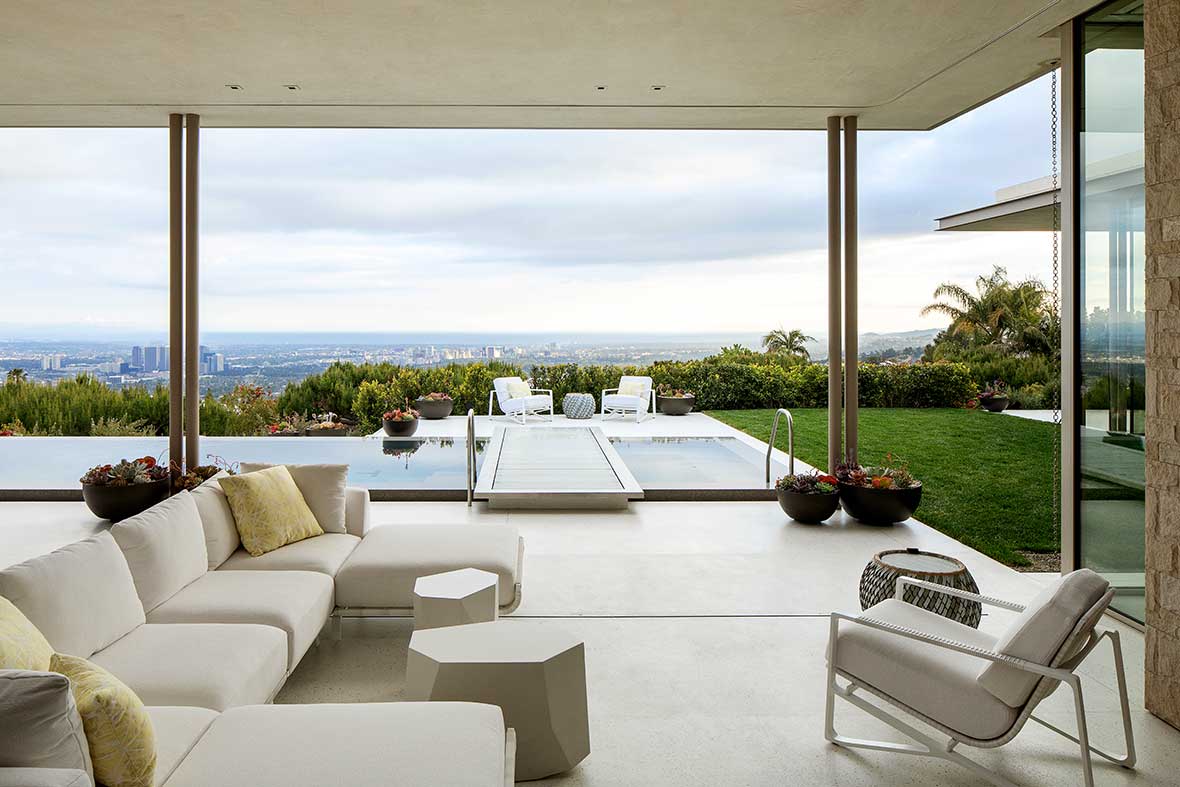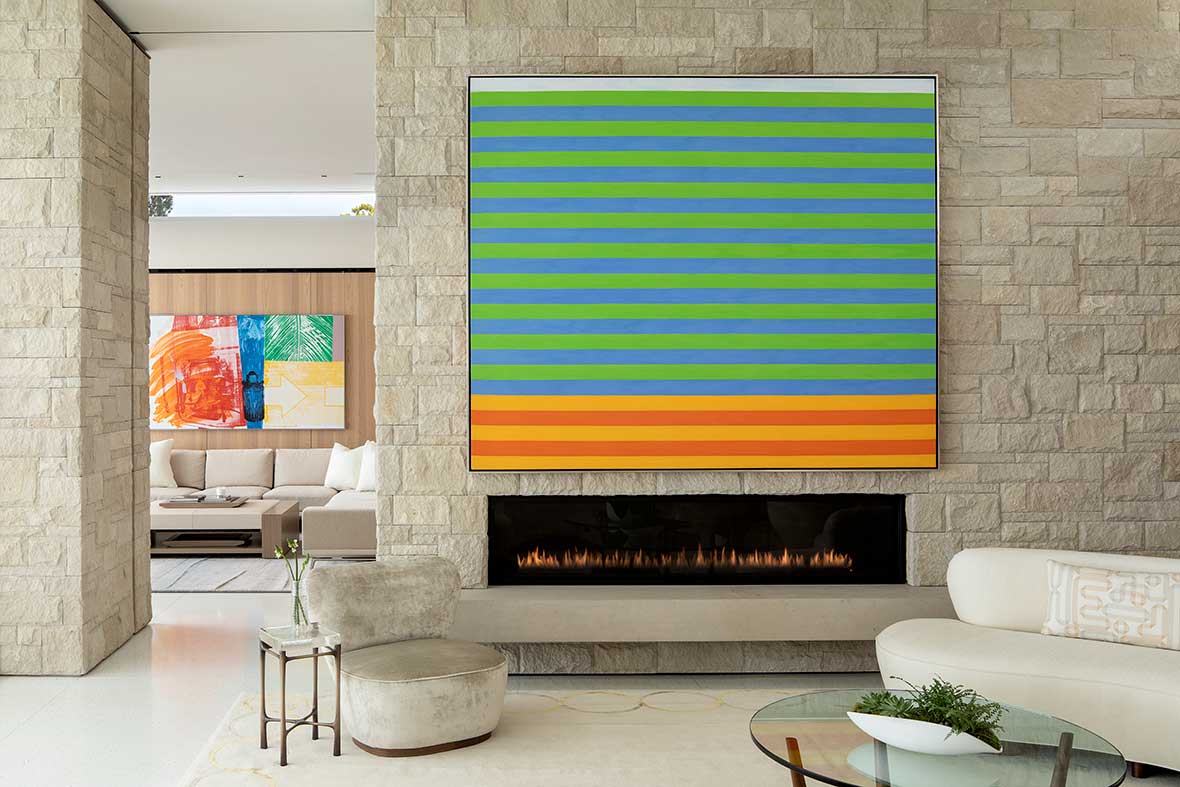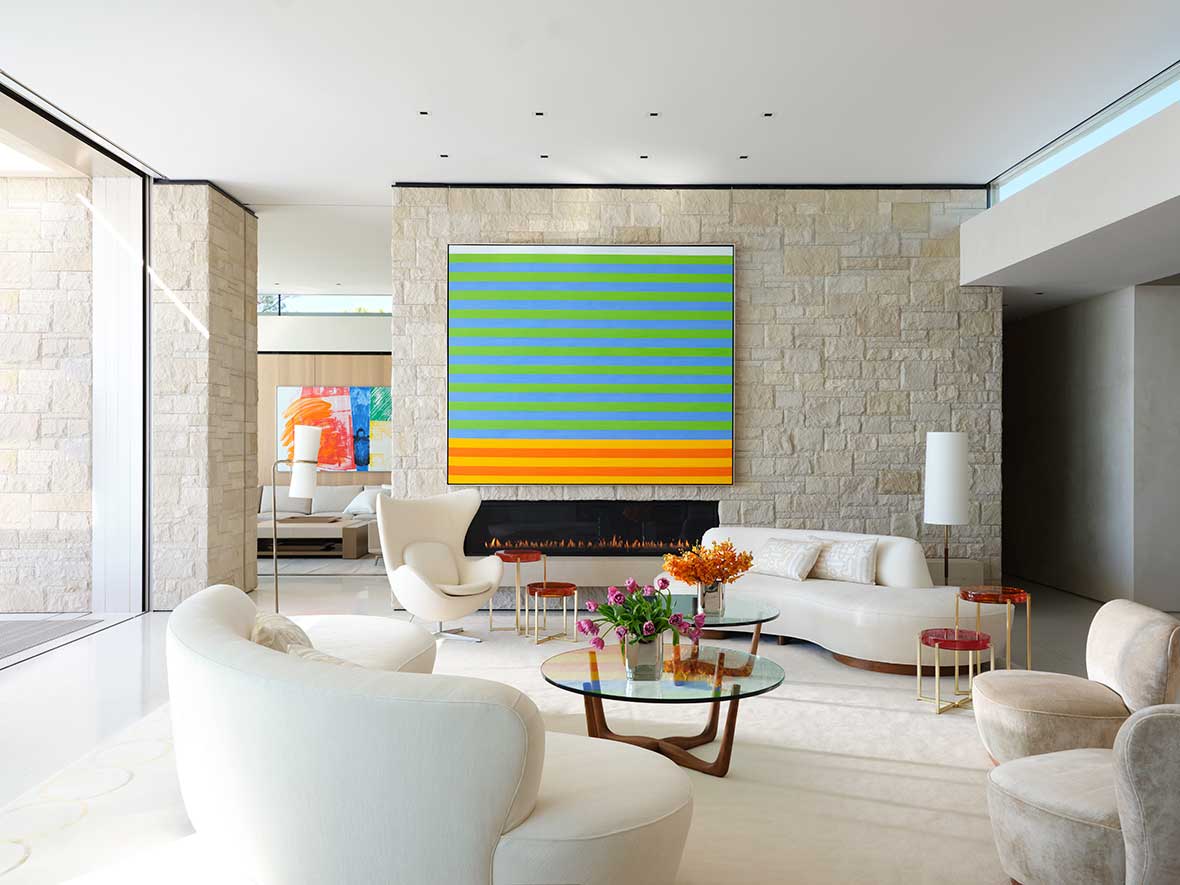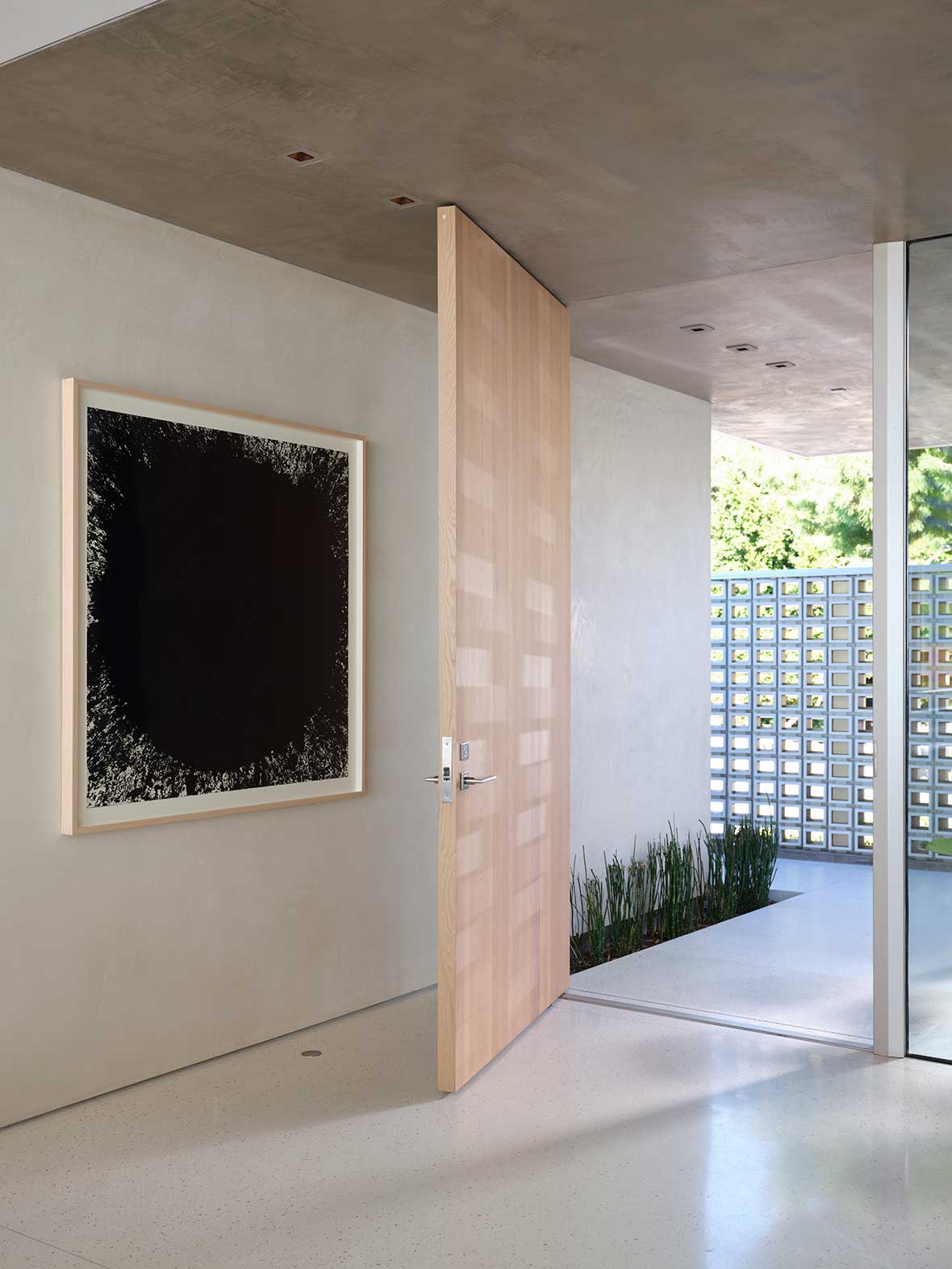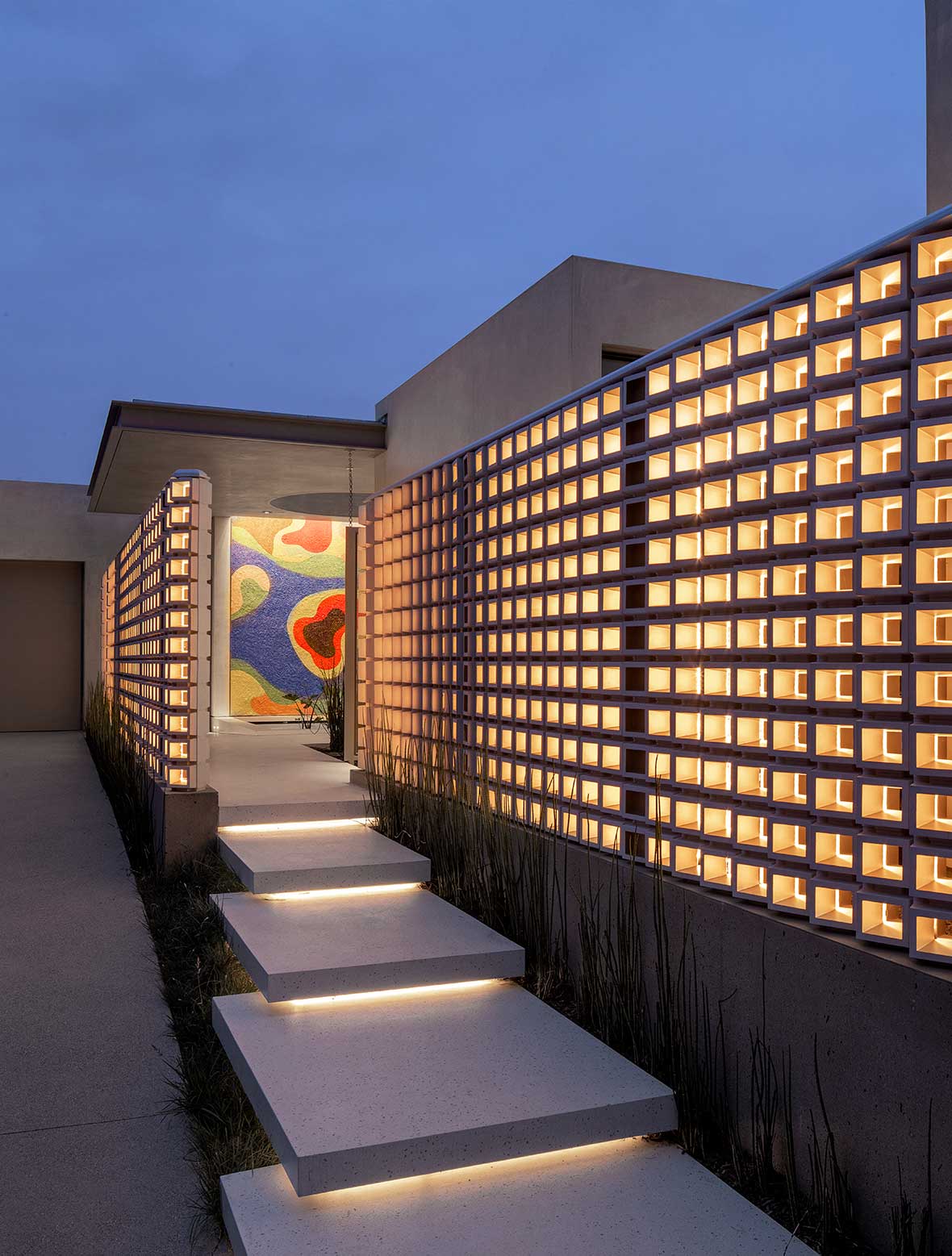 A Mid-Century Inspired Dream Home in Beverly Hills' Trousdale Estates
1/29 Photos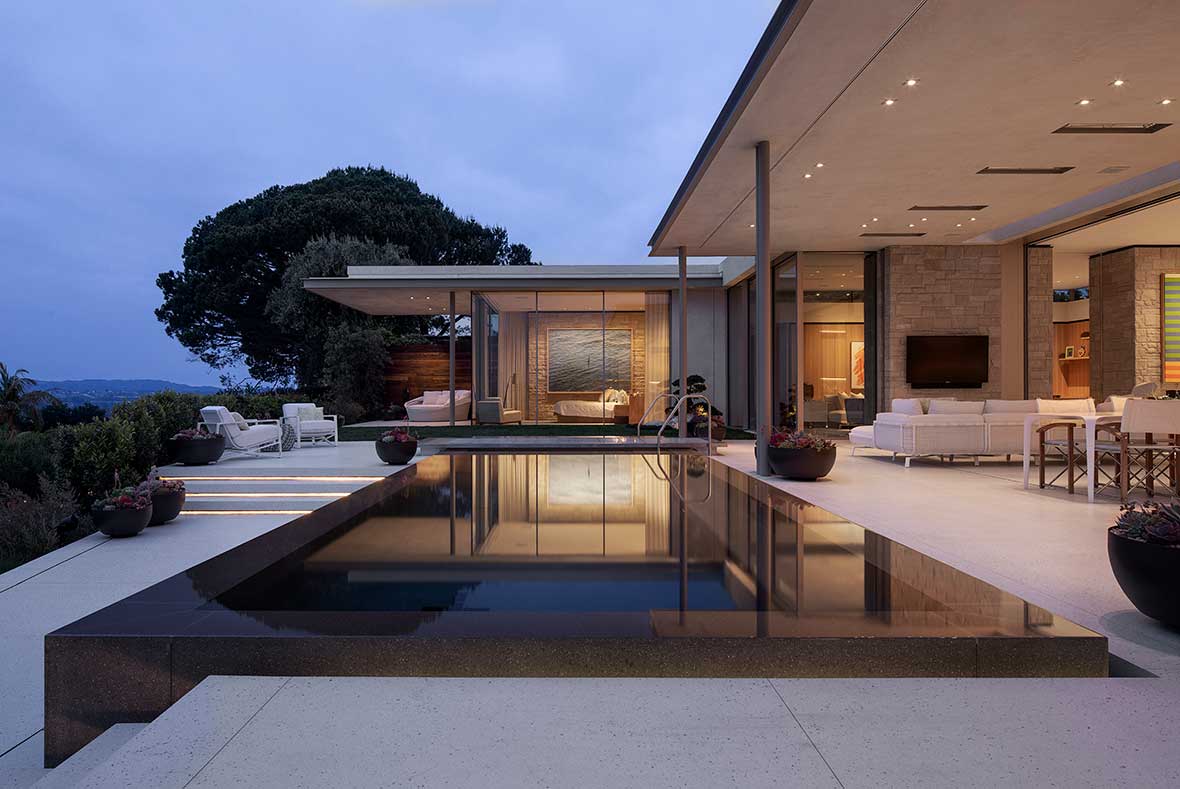 2/29 Photos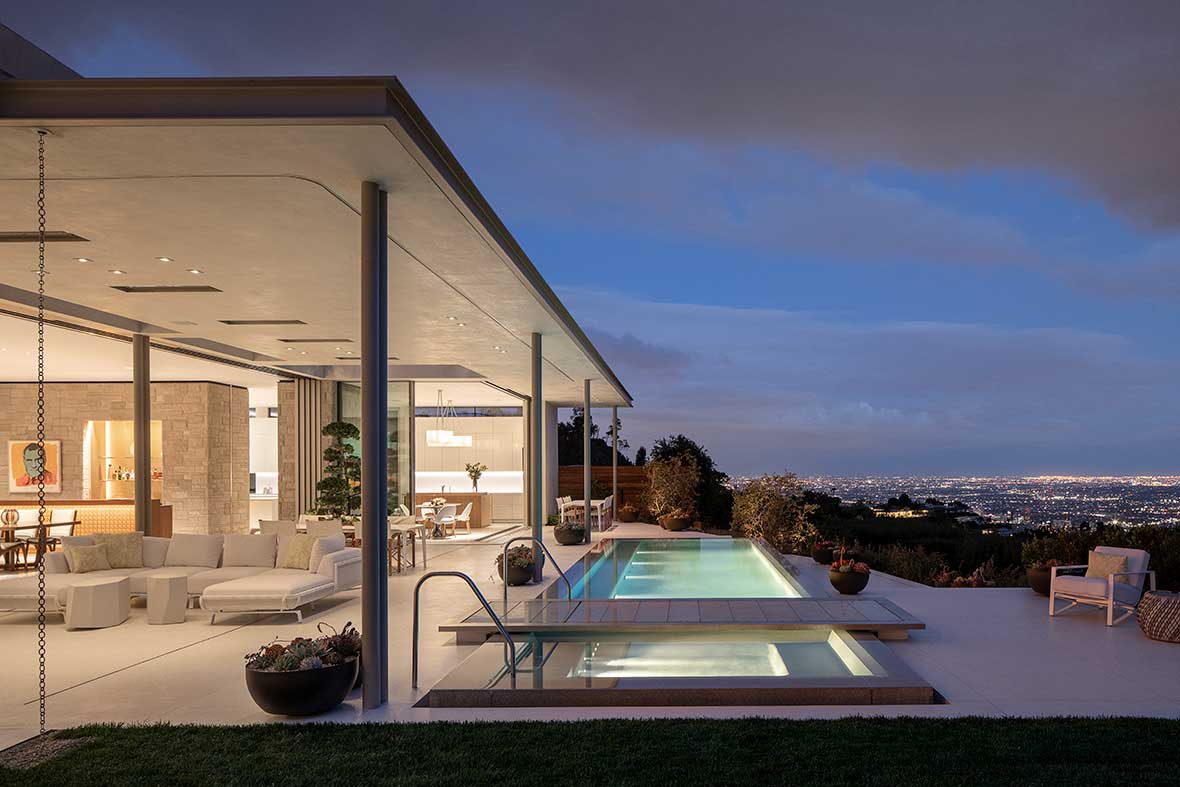 3/29 Photos
4/29 Photos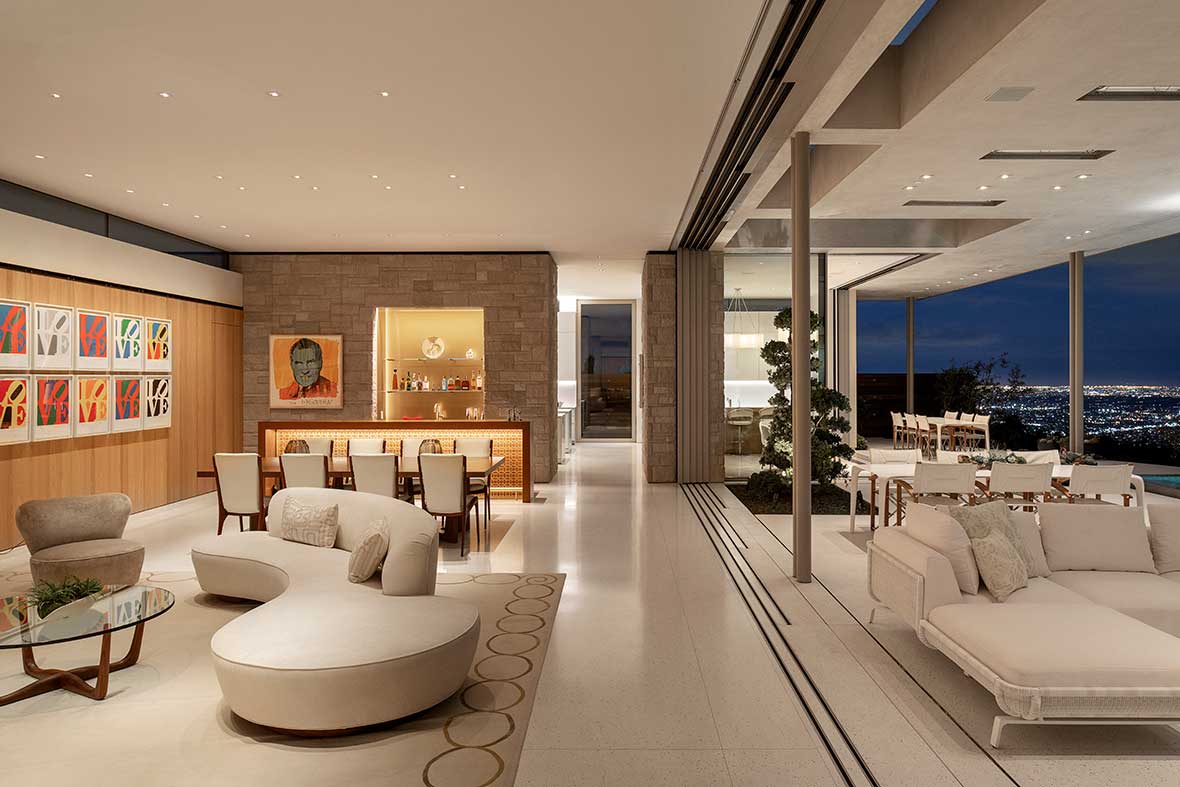 5/29 Photos
6/29 Photos
7/29 Photos
8/29 Photos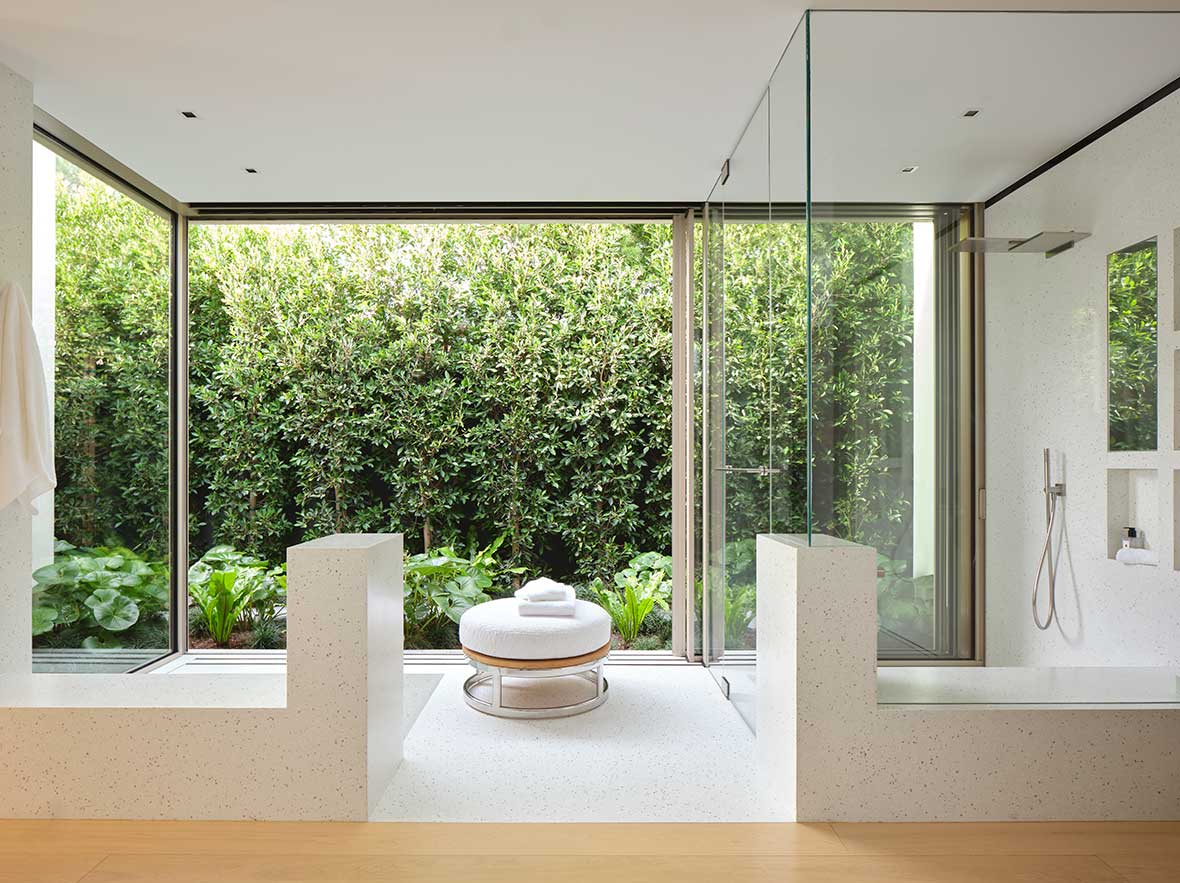 9/29 Photos
10/29 Photos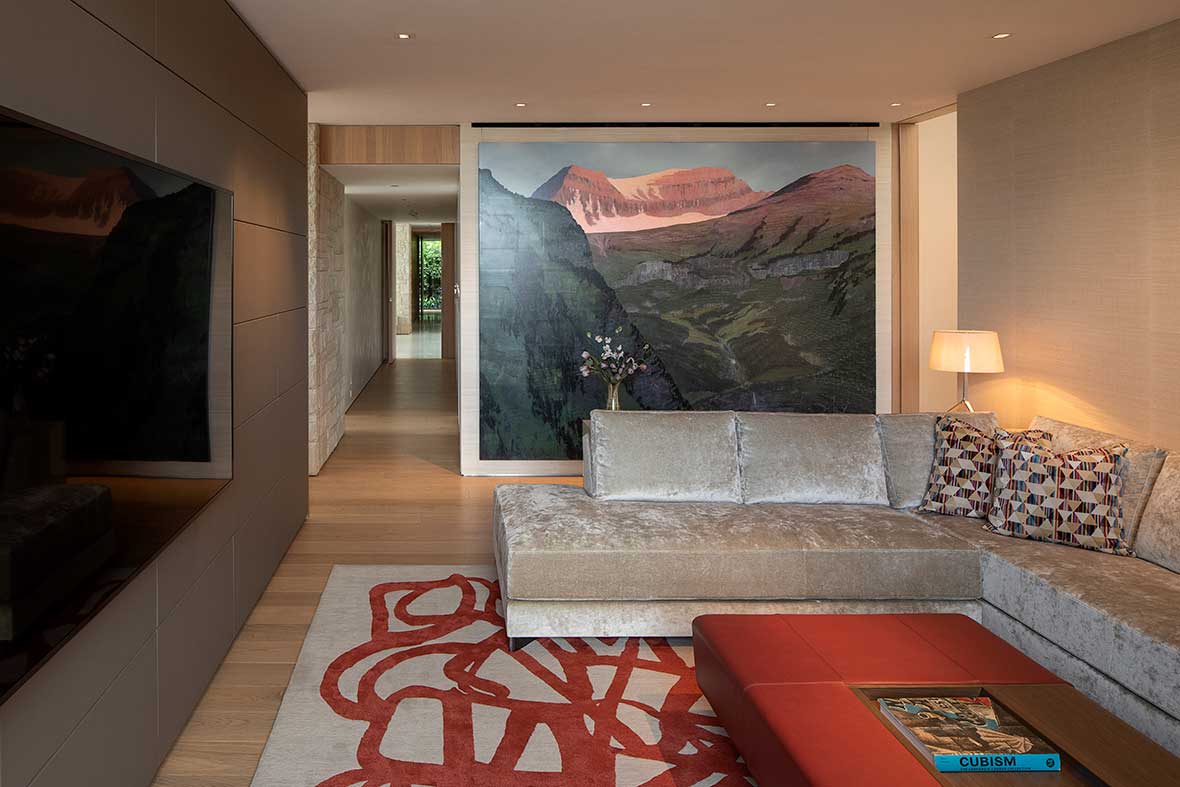 11/29 Photos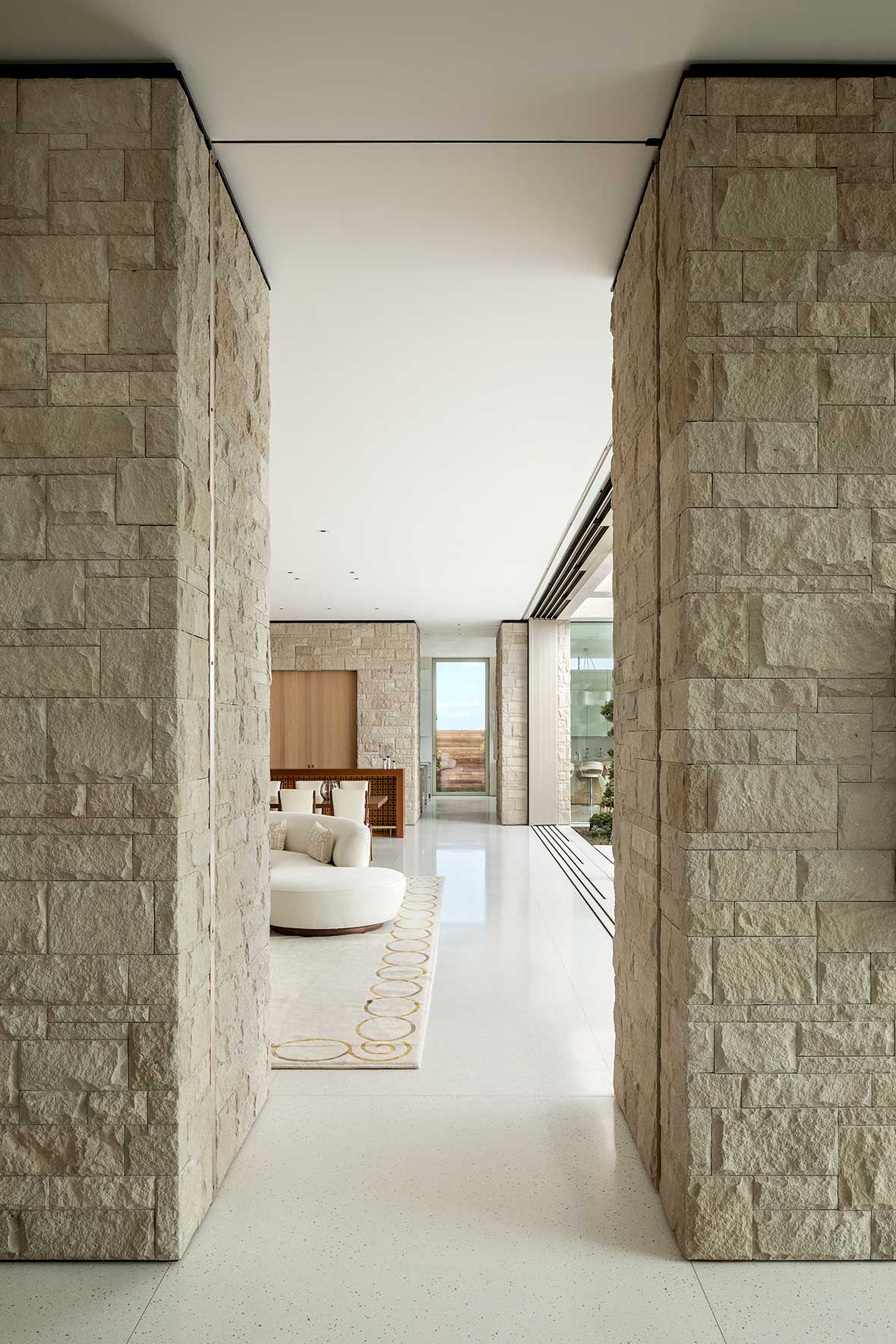 12/29 Photos
13/29 Photos
14/29 Photos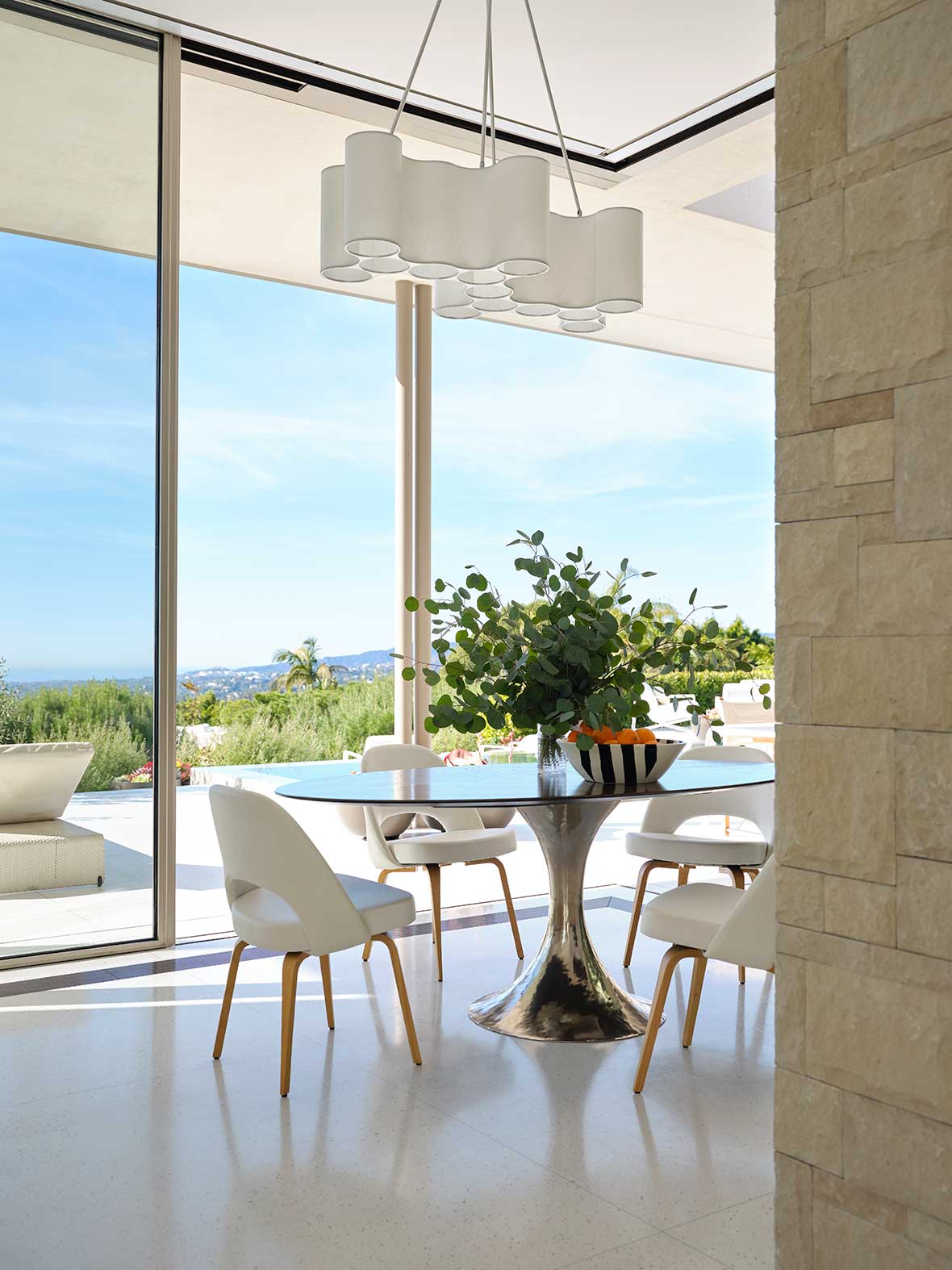 15/29 Photos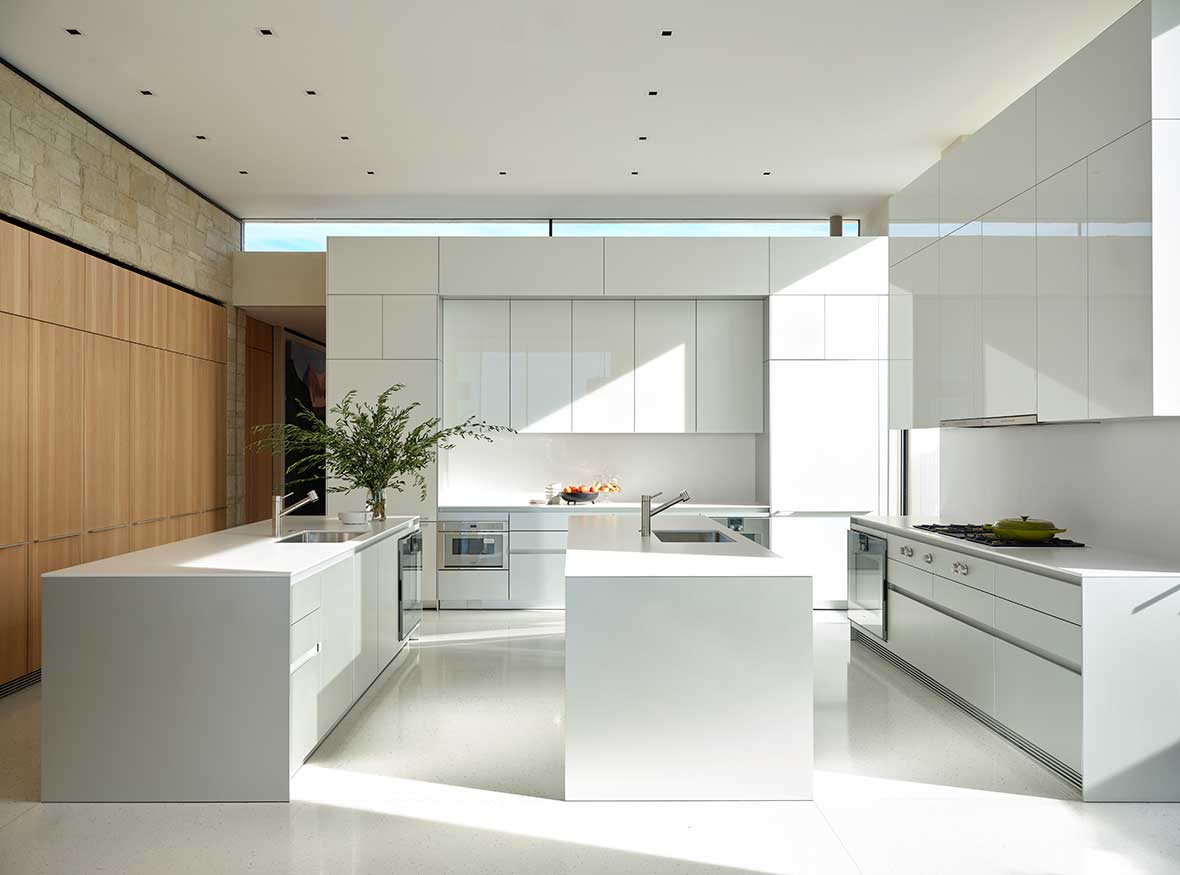 16/29 Photos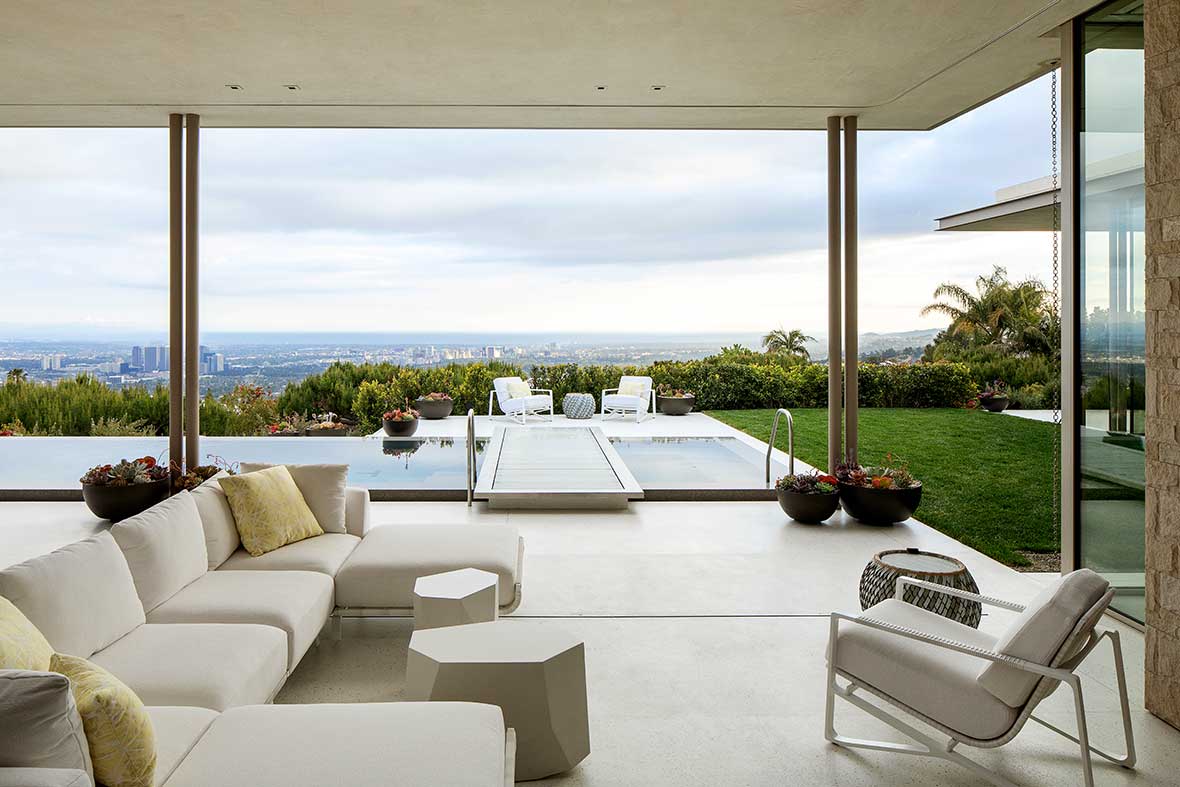 17/29 Photos
18/29 Photos
19/29 Photos
20/29 Photos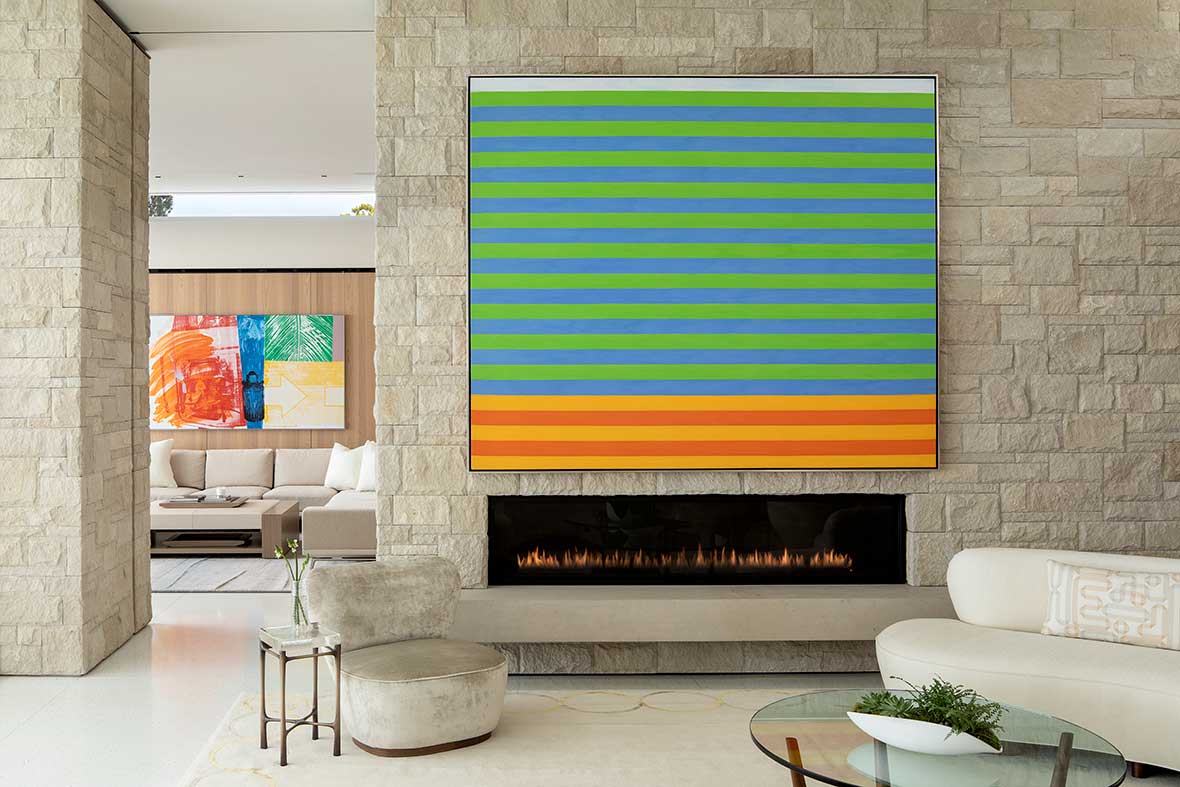 21/29 Photos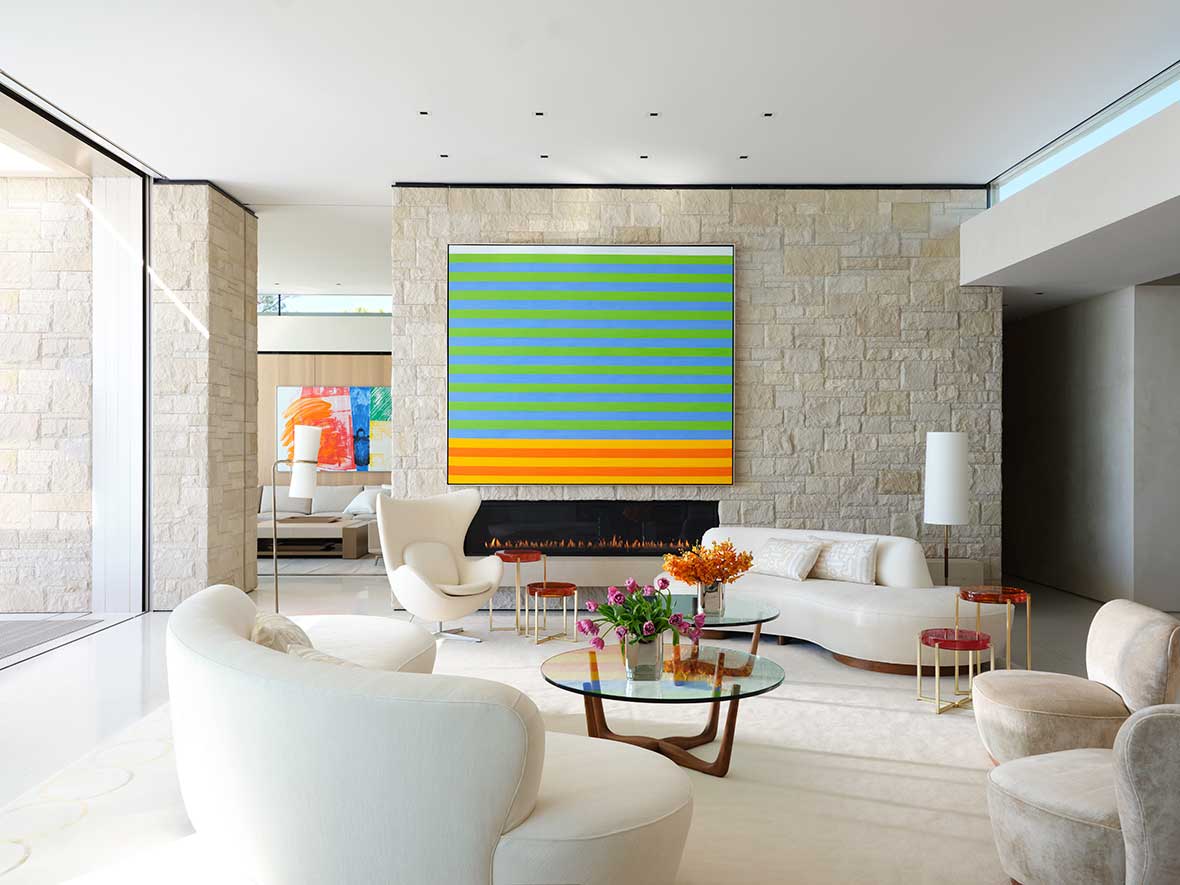 22/29 Photos
23/29 Photos
24/29 Photos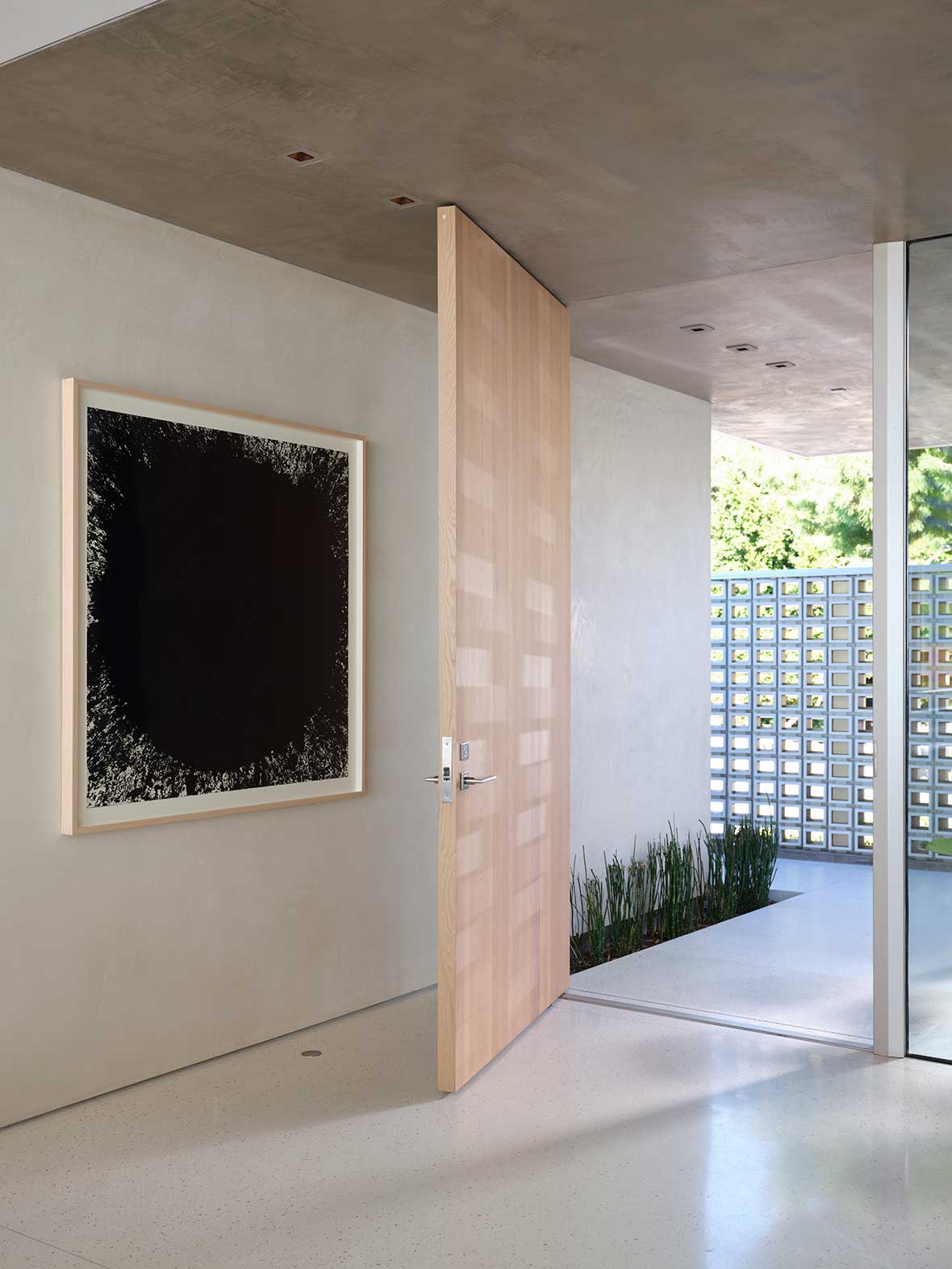 25/29 Photos
26/29 Photos
27/29 Photos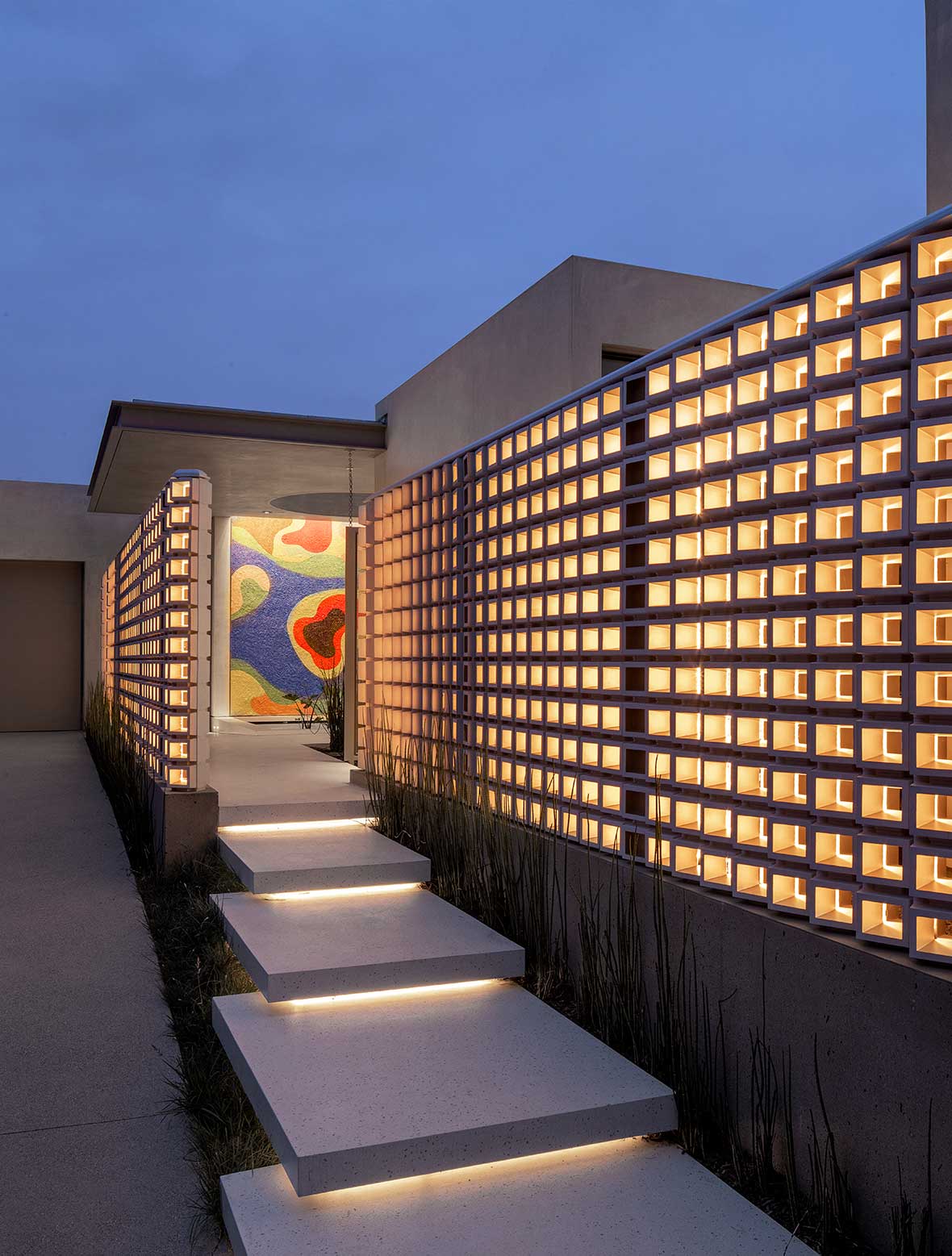 28/29 Photos
29/29 Photos
Shut up and take ALL of my money! If ever there was a perfect mid-century inspired house outfitted with modern necessities, seamless California indoor/outdoor living, and panoramic views of the city and ocean, it would be this one by Kovac Design Studio. Situated towards the top of the famed Trousdale Estates in Beverly Hills, the Breeze Blocks residence is owned by an East Coast-based couple that loves to entertain friends when in town. Kovac Design Studio fulfilled their request of making the most of the stunning views and indoor/outdoor flow with a dream-worthy backyard.
The front of the home presents a series of breeze blocks, hence the project's name, that form a privacy screen to prevent prying eyes from the street. The block walls also create a walkway to the front door where a lily pond and Burle-Max inspired glass mosaic wall panel greet visitors. A circular cutout in the roof brings natural light into the space with a bonus view of the sky.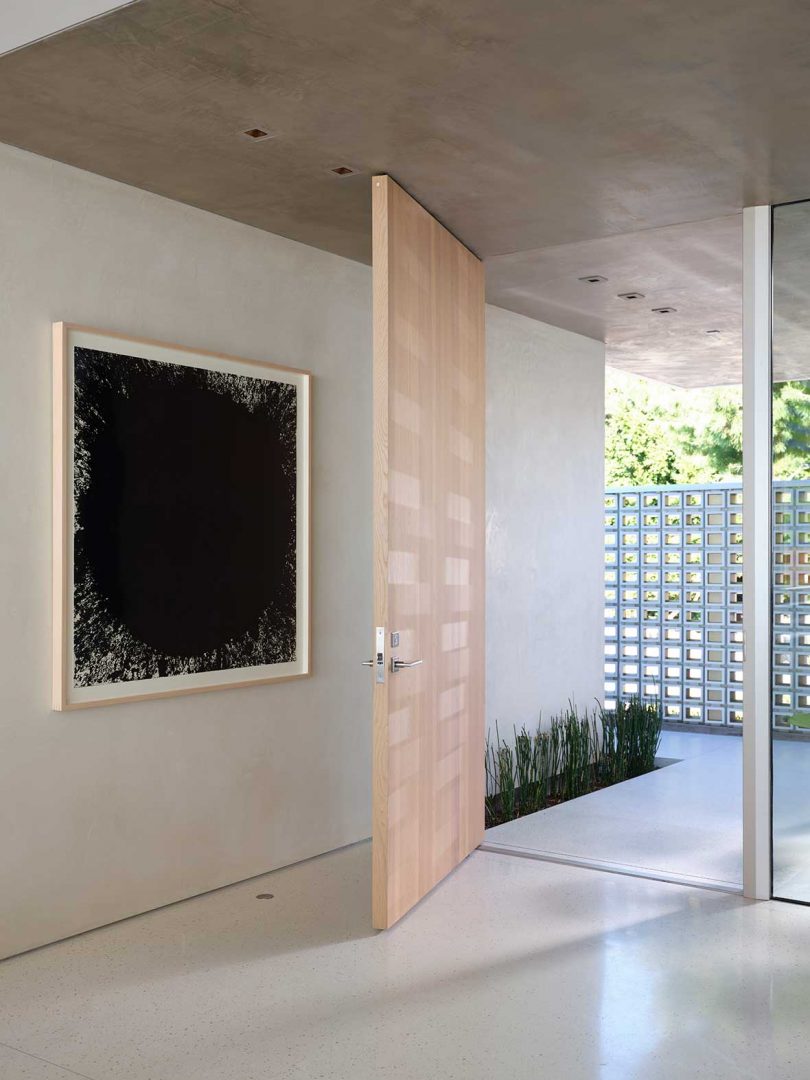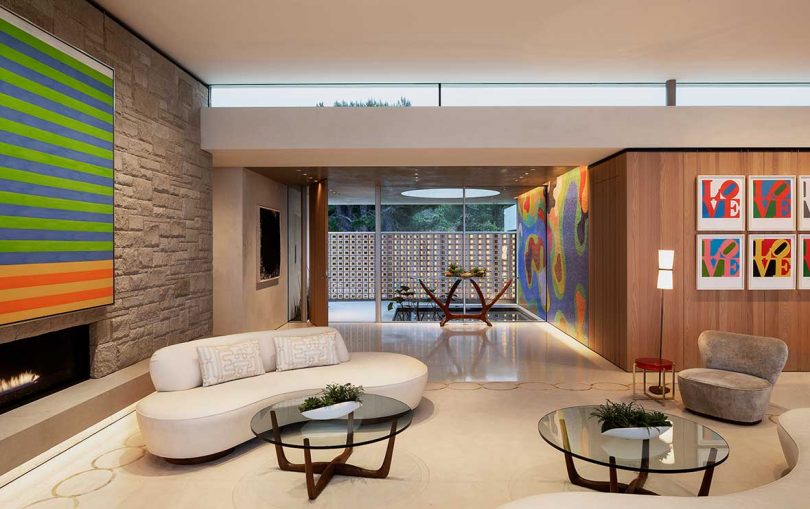 The vibrant mosaic panel continues inside and complements the owners' personal collection of modern art seen throughout.
Terrazzo floors, bleached oak wood panels, and textured limestone come together as the tranquil backdrop of the relaxed yet elegant interior.
When the frameless glass panels are open, the interior feels like it's outdoors while being protected by the flattened roof that extends out. A minimalist swimming pool and spa resides just off the covered patio and includes a glass bridge separating the two and creating a passage to a seating area.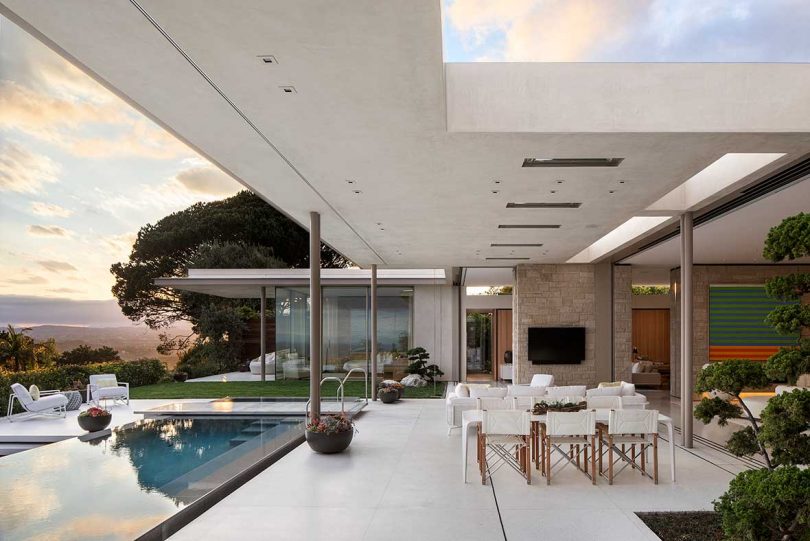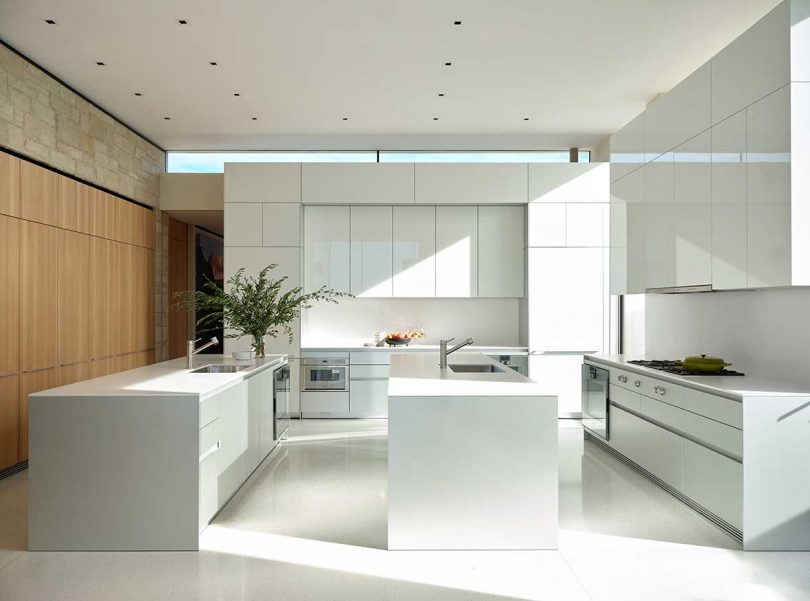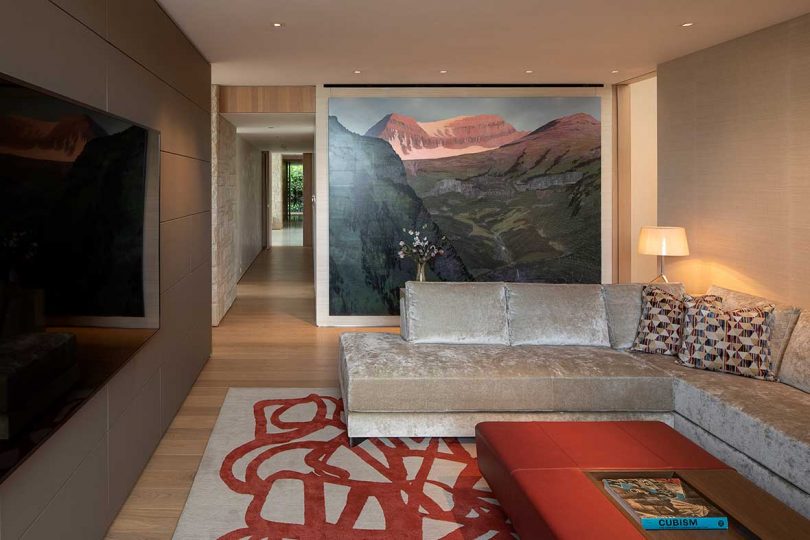 Even the spa-like main bathroom is dreamy with greenery framed as the view.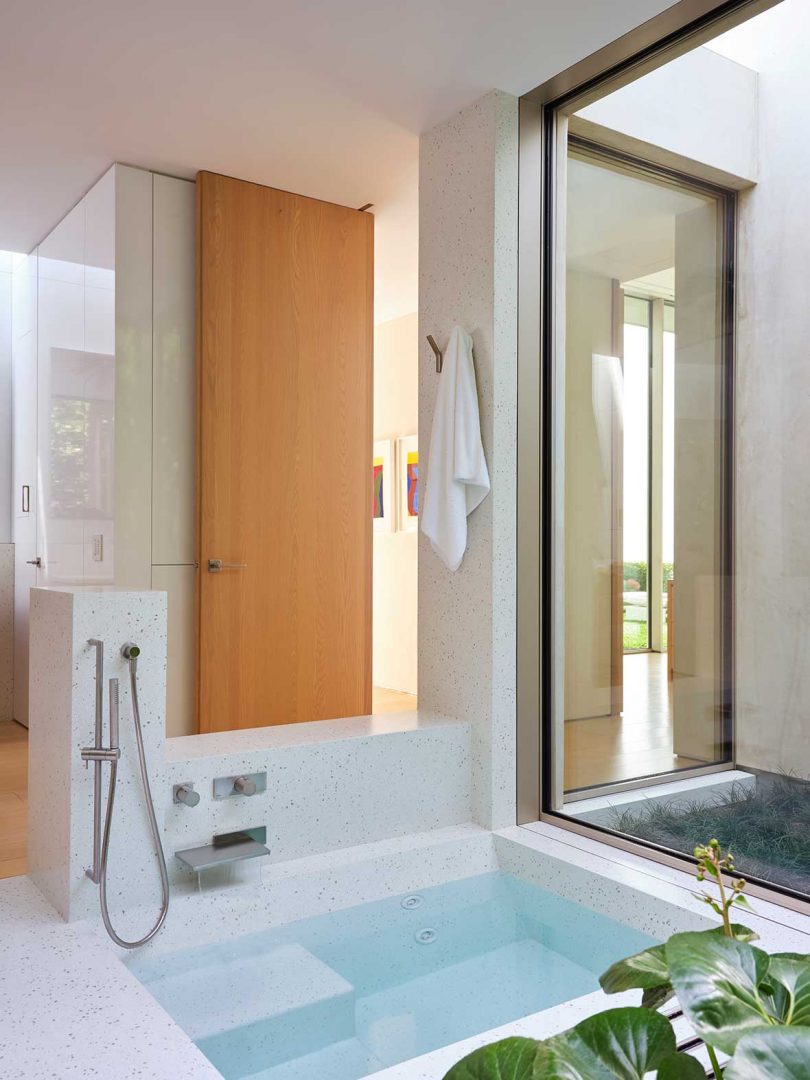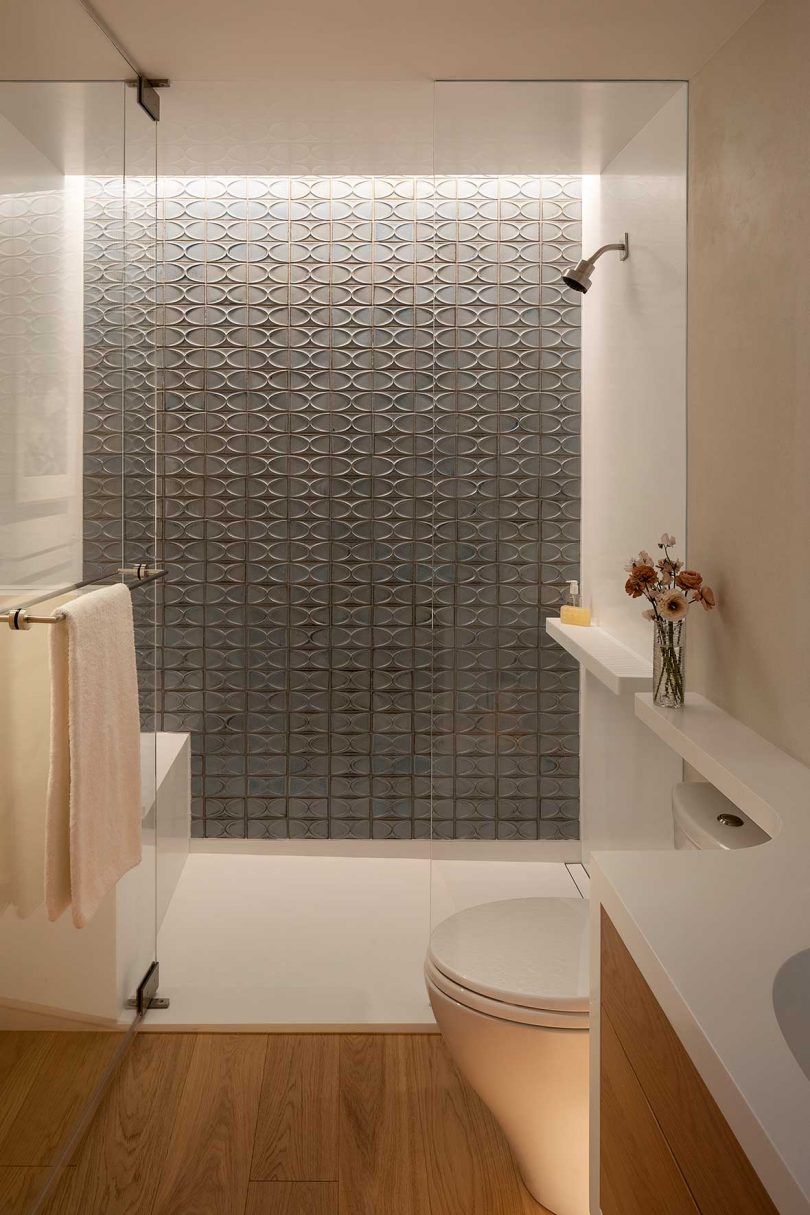 Photos by Jeremy Bittermann and Roger Davies.