A Minimalist Haven in Miami Displaying Various Shades of White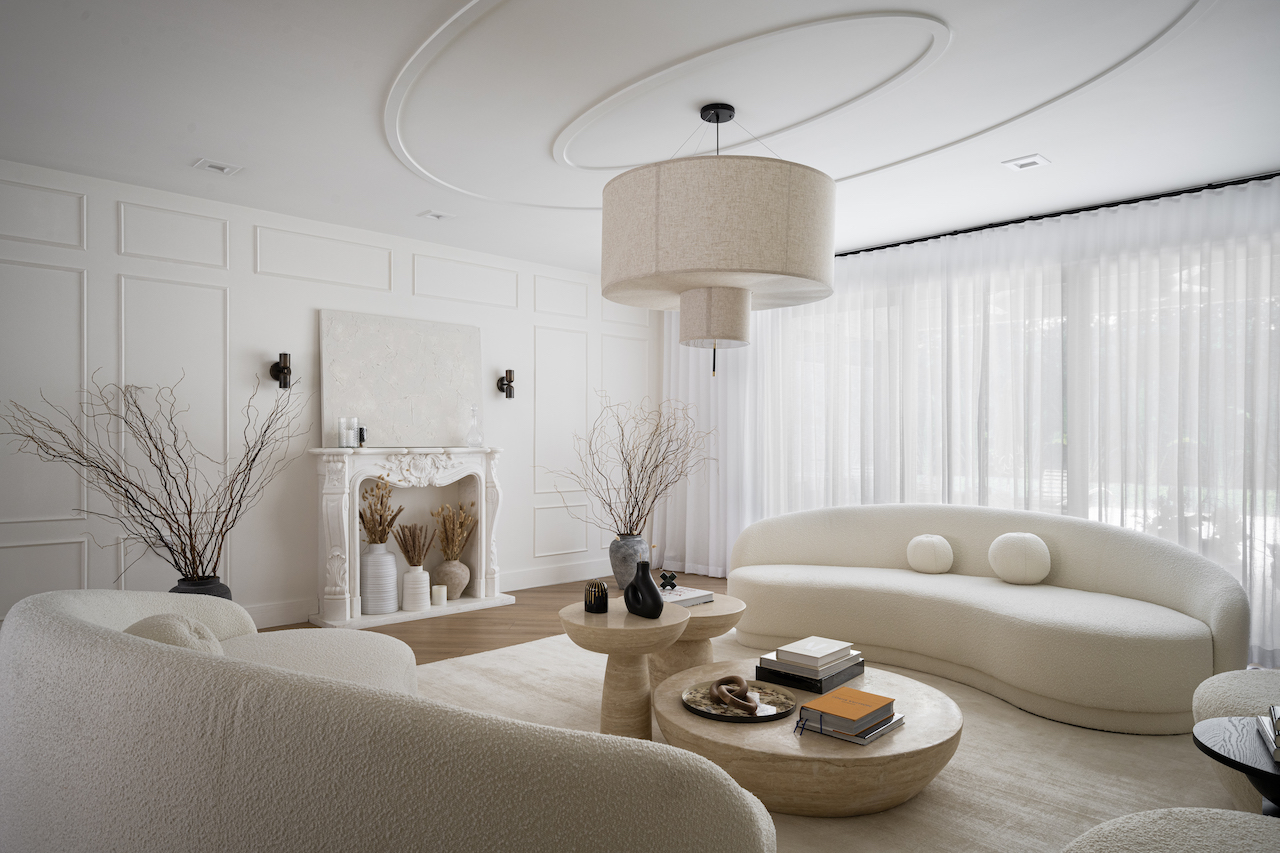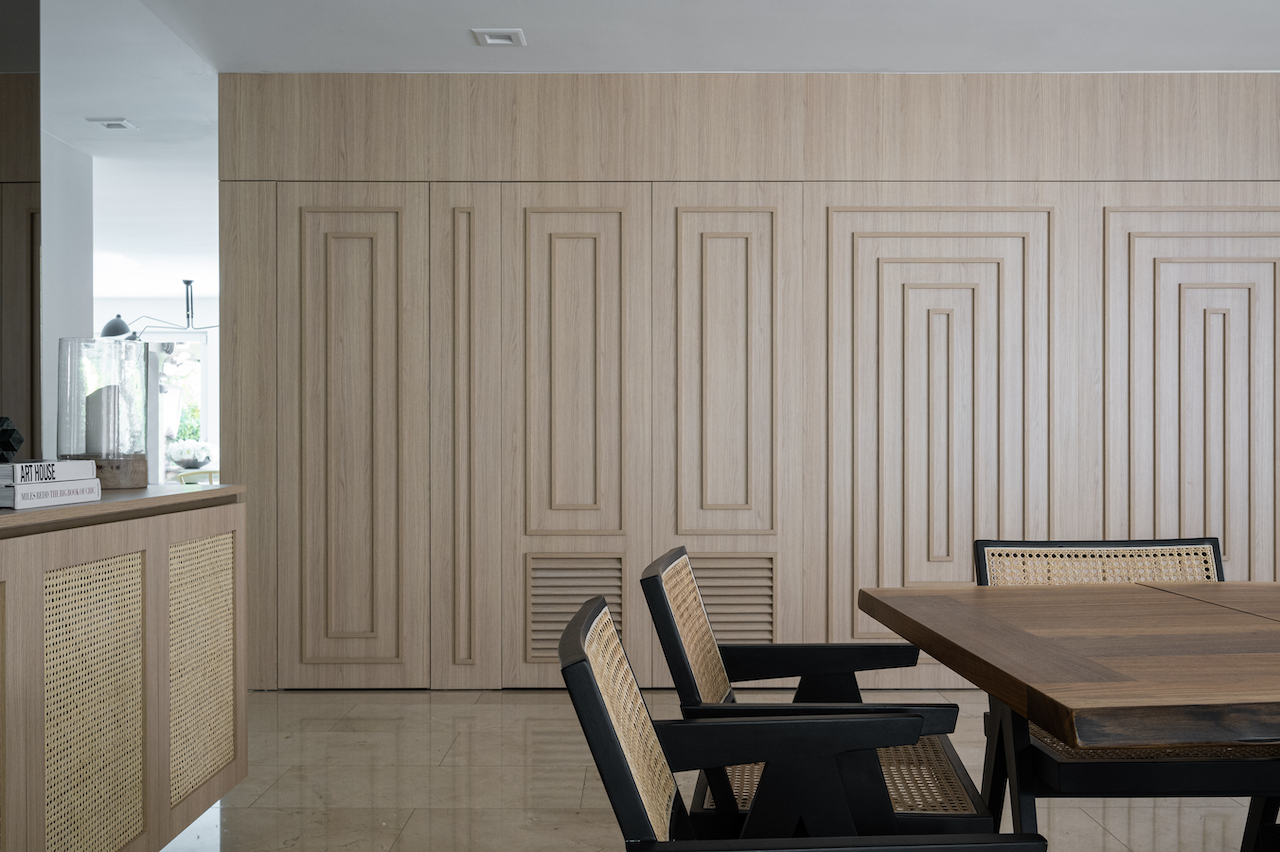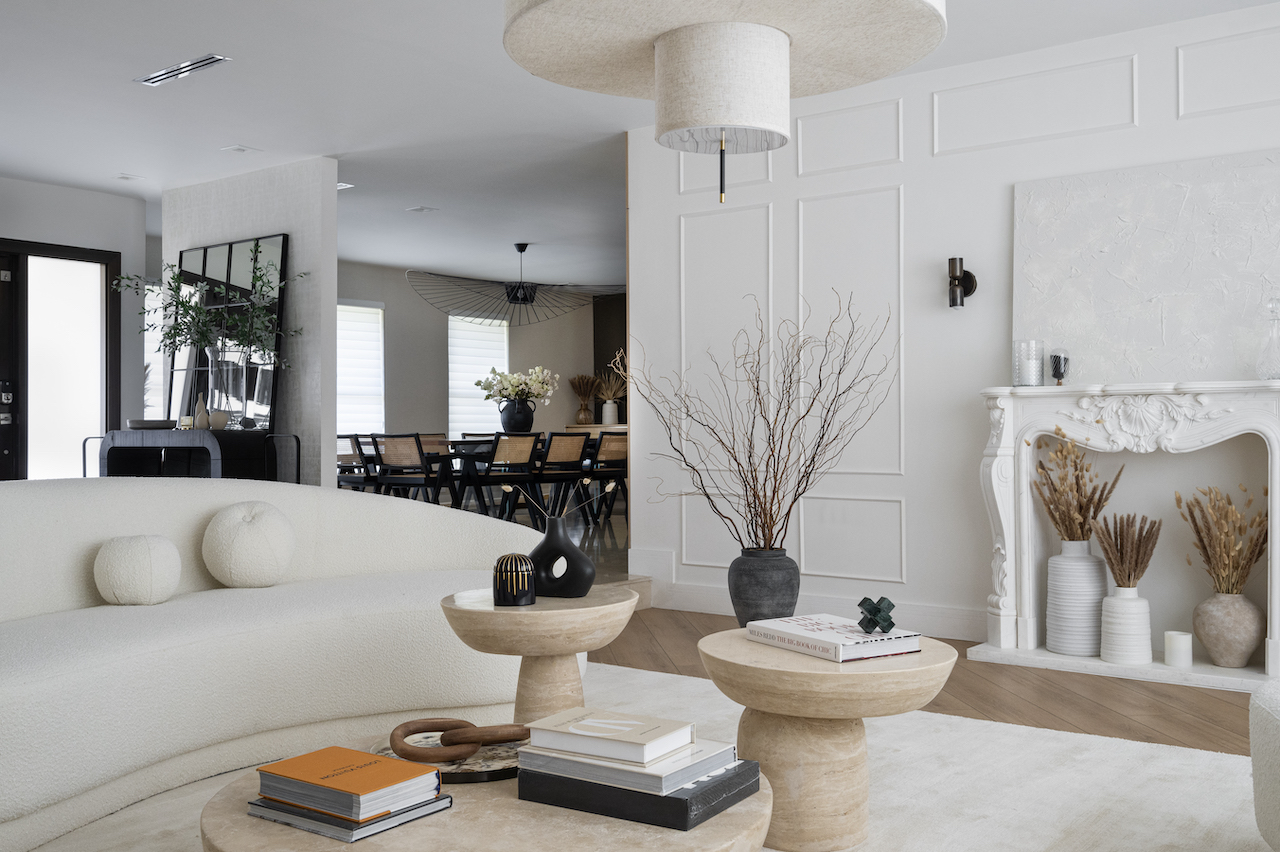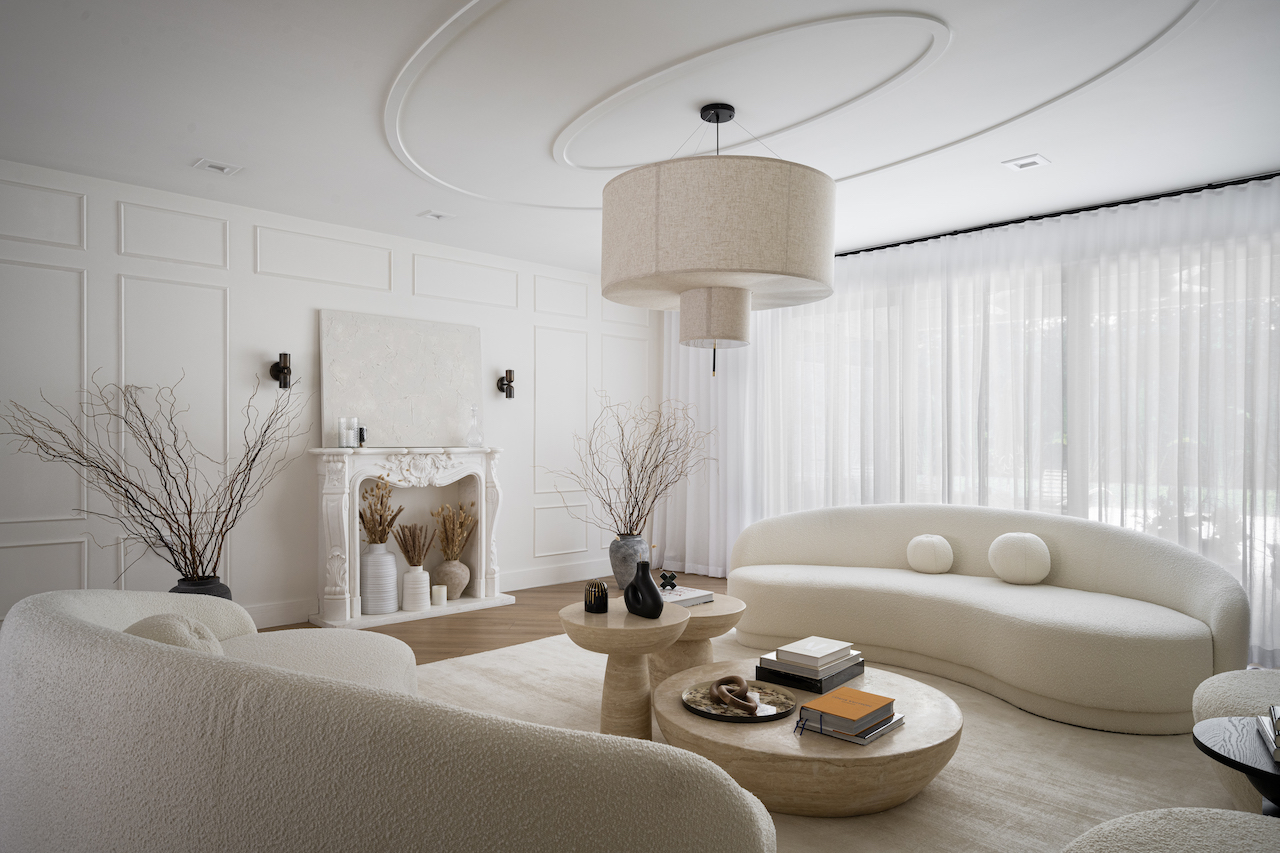 A Minimalist Haven in Miami Displaying Various Shades of White
1/13 Photos
2/13 Photos
3/13 Photos
4/13 Photos
5/13 Photos
6/13 Photos
7/13 Photos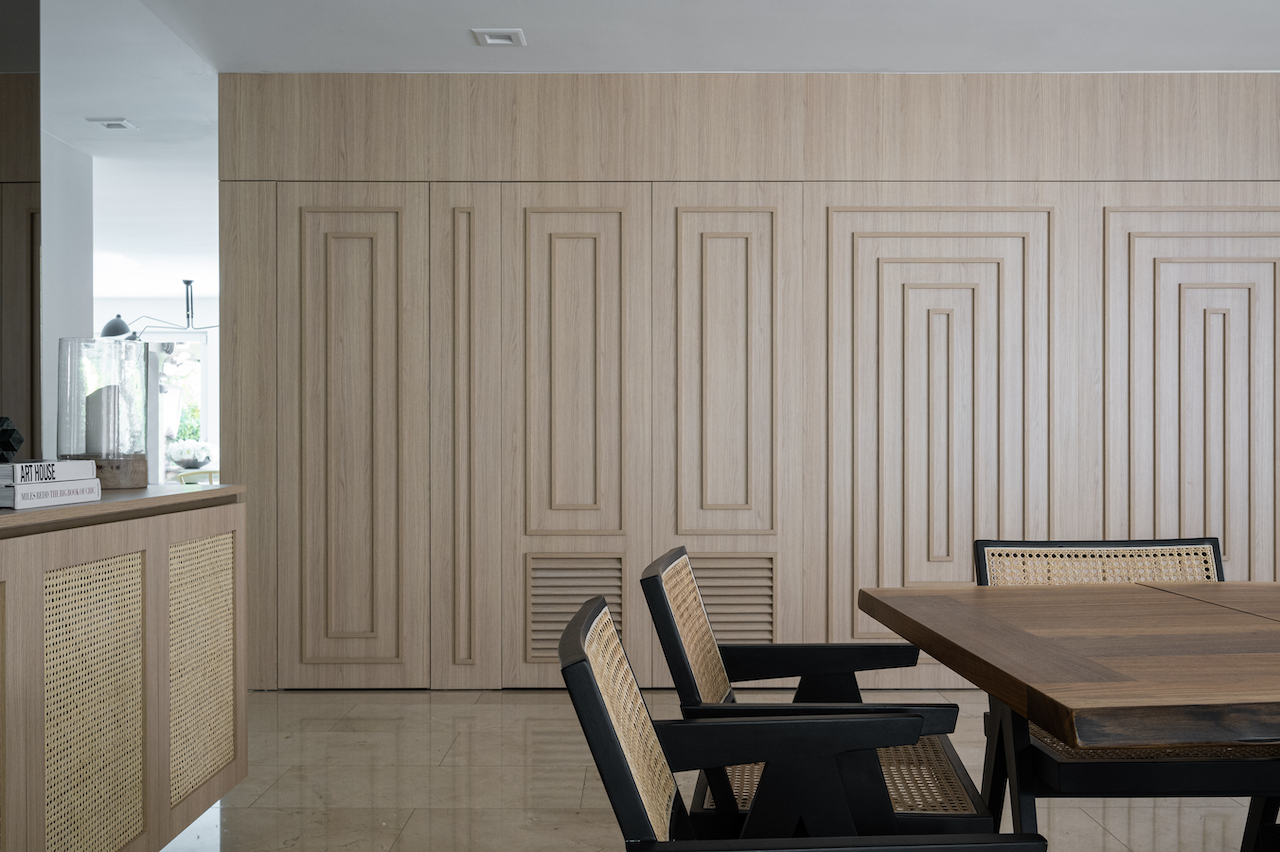 8/13 Photos
9/13 Photos
10/13 Photos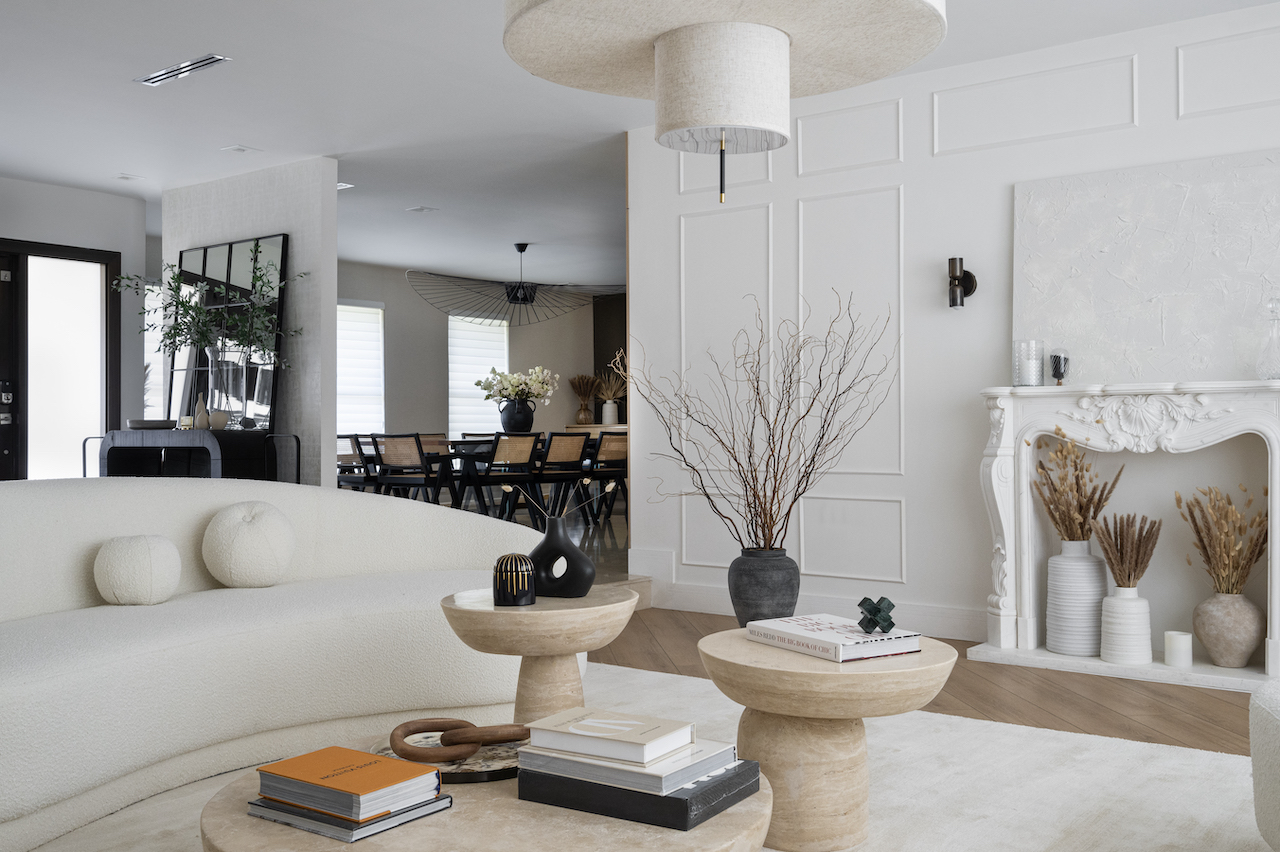 11/13 Photos
12/13 Photos
13/13 Photos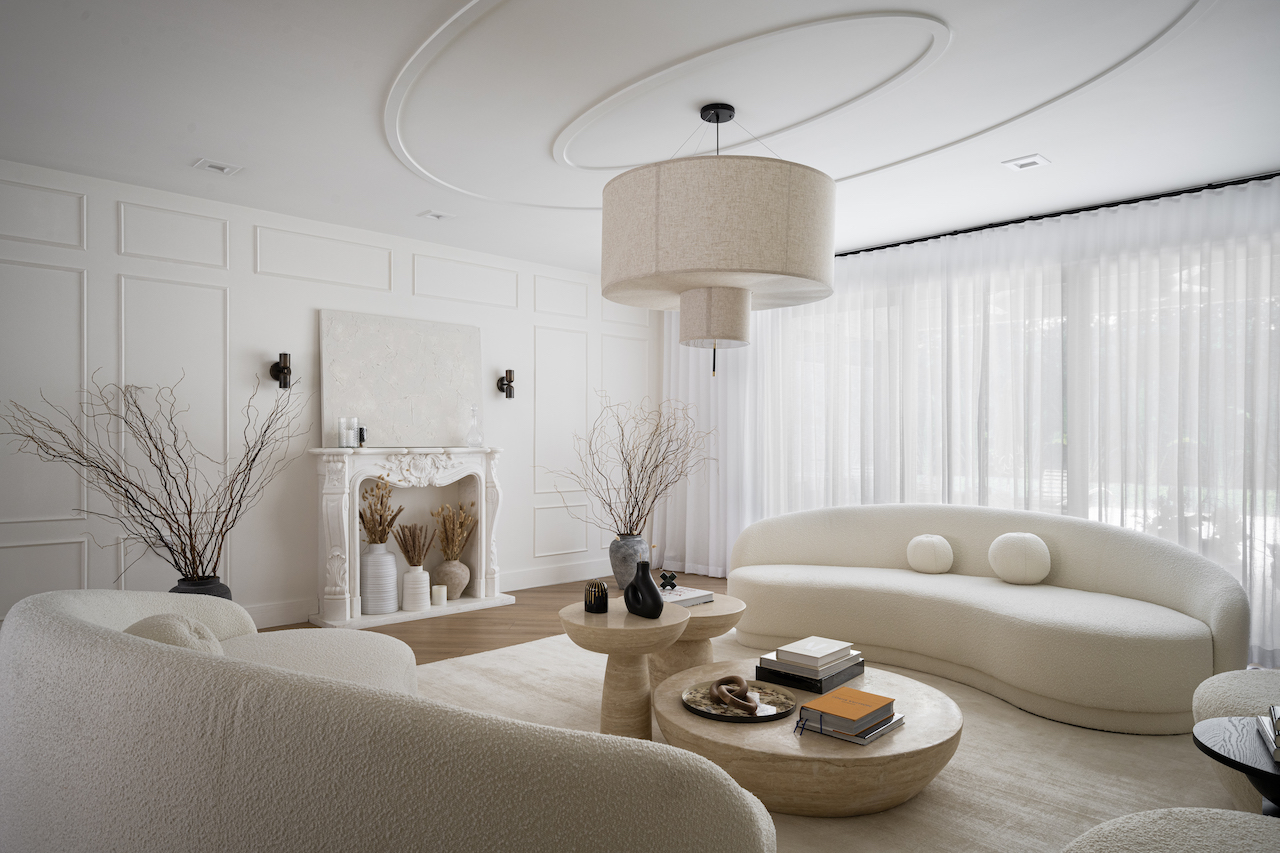 Korn Residence is a minimalist apartment located in Miami, Florida, designed by Bea Pernia. The layout offers a fluid transition from the welcoming vestibule, through to the lounge, and ultimately to the dining area. Each of these spaces exudes a distinct personality yet, when viewed as a whole, it becomes apparent that they are interdependent.
The home's design takes full advantage of the abundant natural light, thereby facilitating the integration of nature within the home. The chosen color scheme reflects this, with a focus on various shades of white, delicately accented by darker hues. Additional warmth is achieved through the incorporation of wood paneling and carefully selected furniture that add texture to the space.
The living room was designed to accommodate a wide range of social scenarios. Organic-shaped furniture, such as the curved bouclé sofa and free-floating lounge chairs, imbue the space with an inviting atmosphere. Marble coffee tables of varying sizes were incorporated to add both depth and a touch of formality.
In a nod to the home's history, many of the decorative and art pieces were sourced from vintage dealers. Elements such as a restored fireplace and handmade vases, some over four decades old, provide a tangible connection to the past. In the powder room, an antique mirror offers a complementary juxtaposition to the modern aesthetic.
Photography by Gabriel Volpi.