A Minimalist Urban Cottage in Central Guangzhou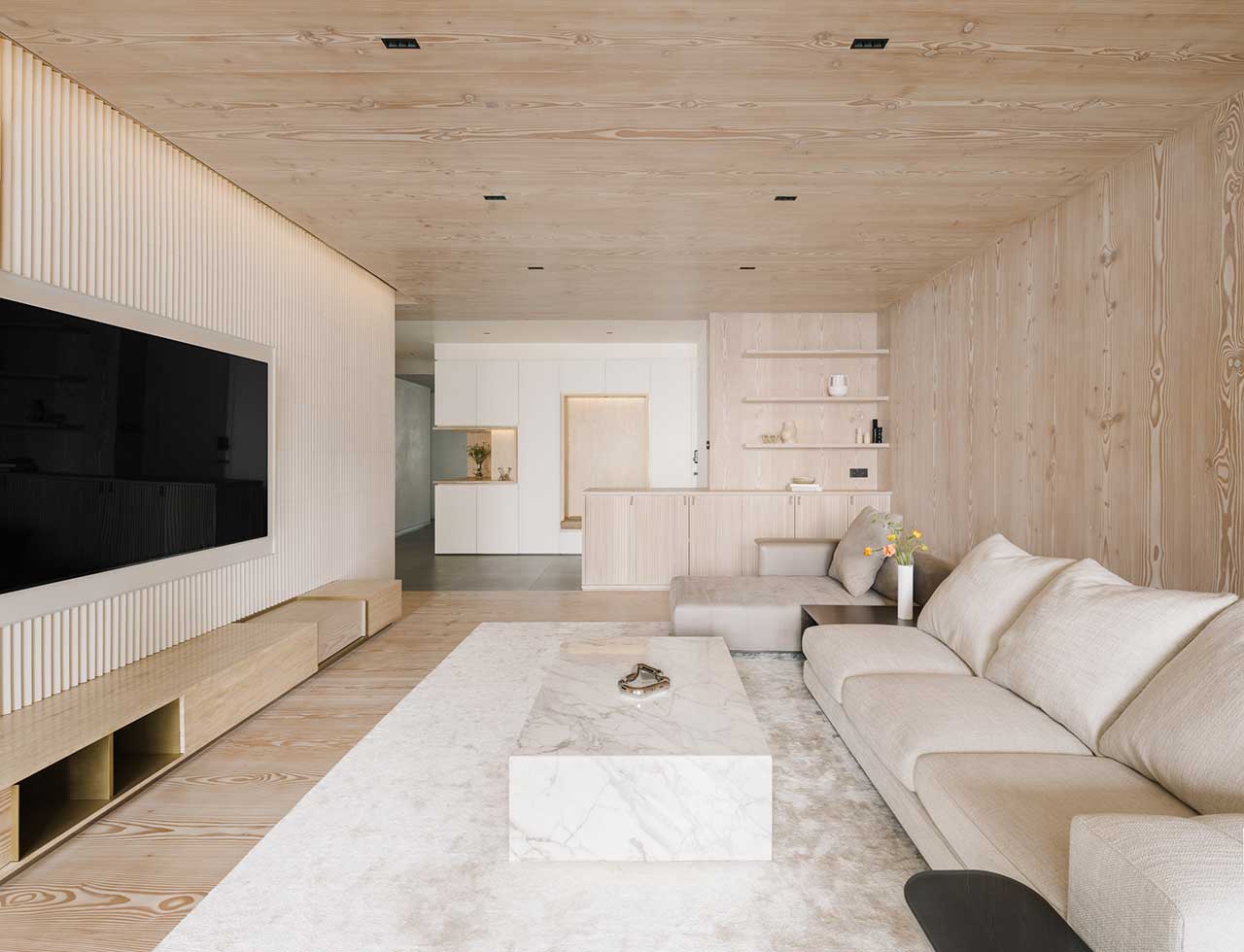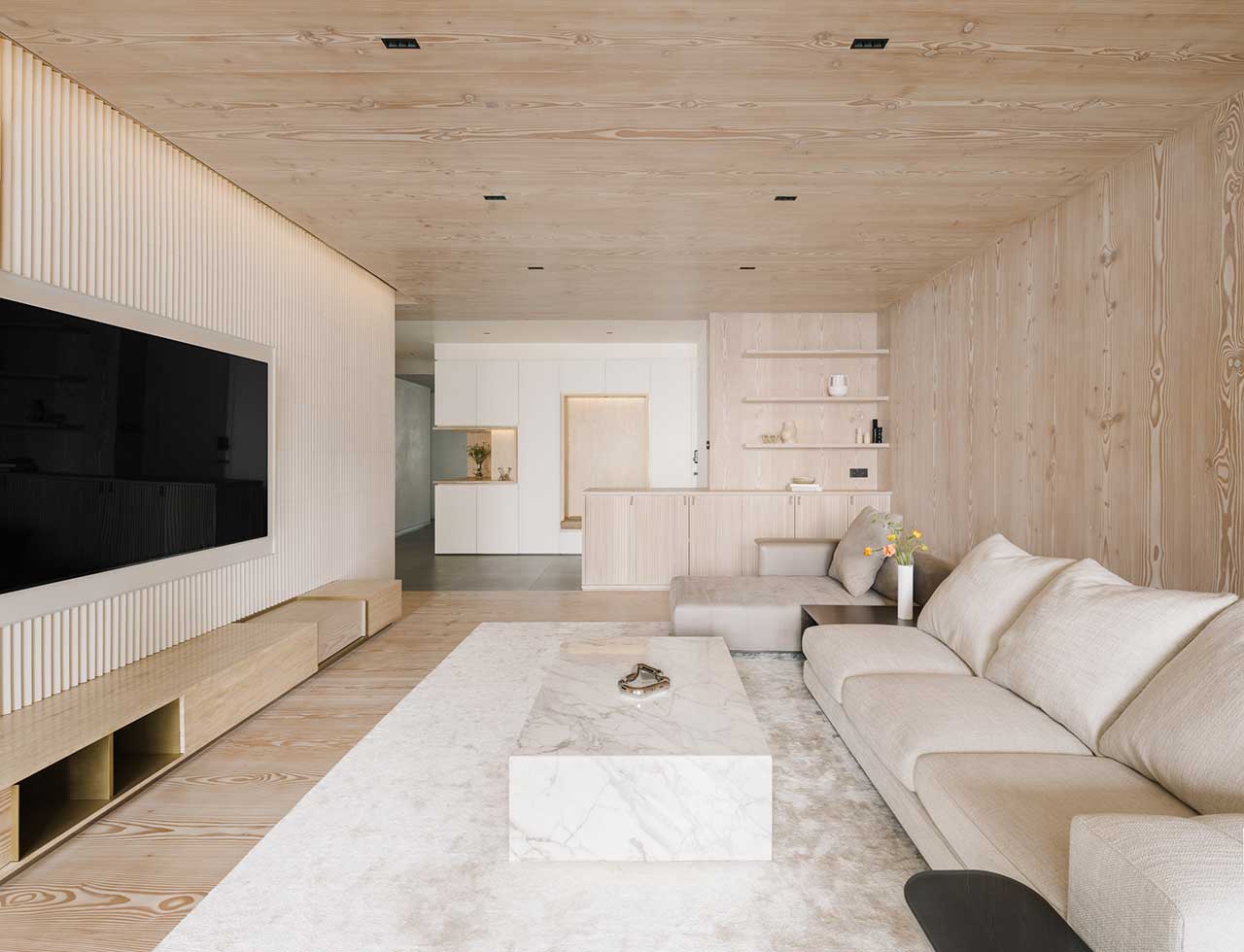 A Minimalist Urban Cottage in Central Guangzhou
1/19 Photos
2/19 Photos
3/19 Photos
4/19 Photos
5/19 Photos
6/19 Photos
7/19 Photos
8/19 Photos
9/19 Photos
10/19 Photos
11/19 Photos
12/19 Photos
13/19 Photos
14/19 Photos
15/19 Photos
16/19 Photos
17/19 Photos
18/19 Photos
19/19 Photos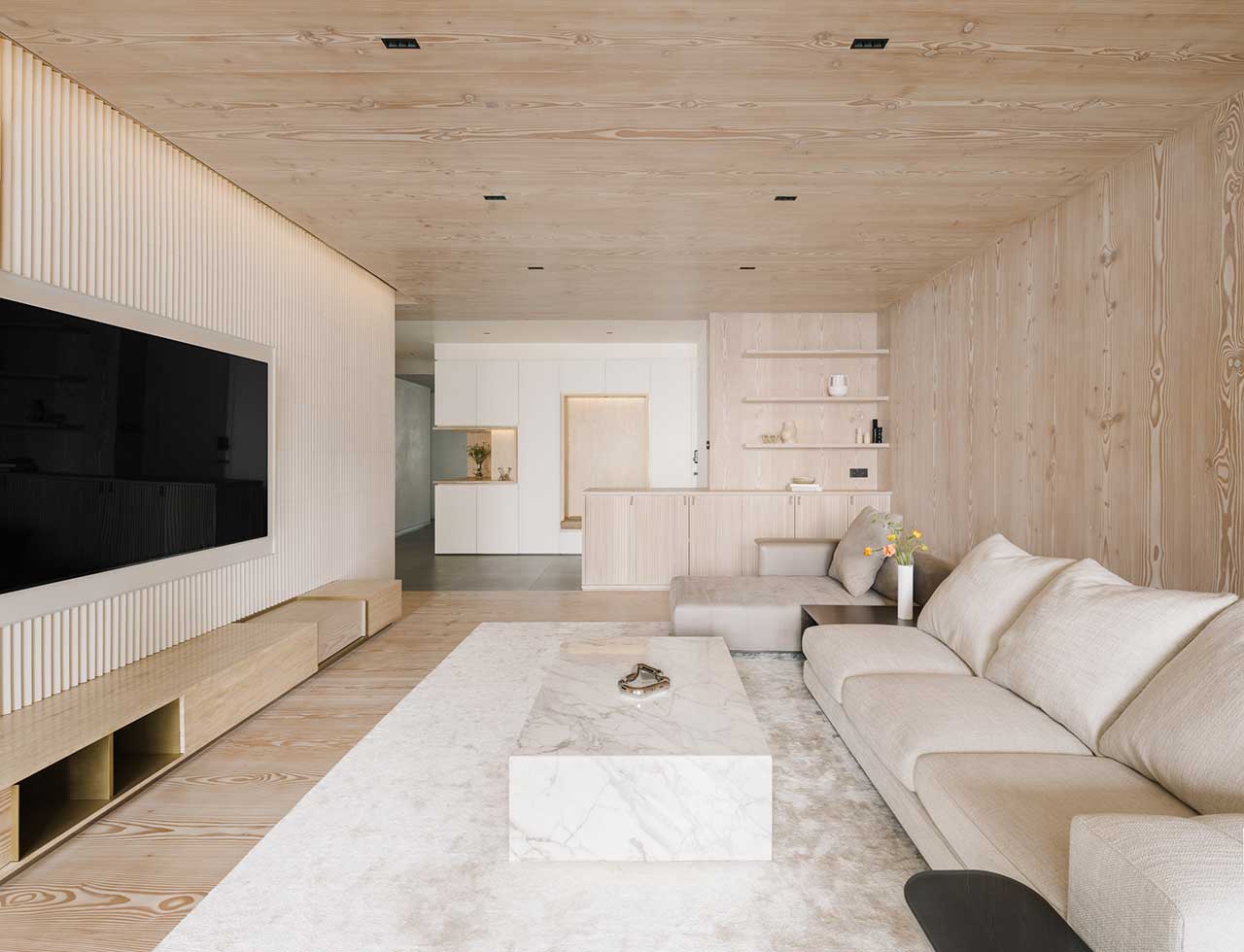 LUKSTUDIO designed a minimalist, calming refuge in central Guangzhou, China, eliminating the need to escape to the countryside on the weekends. The appropriately named Urban Cottage was completed at the perfect time – in the middle of the pandemic – offering the owners a peaceful and safe place to call home. In addition to the scaled back design, the use of natural materials and neutral colors results in a clean, relaxing environment that feels like a permanent vacation.
The original layout was chopped up into many rooms along the exterior, resulting in dark interior spaces. Now, natural light carries through into the center from the living room and dining room that are connected via the kitchen in the middle.
A cube-like structure is situated by the front door providing much needed storage, as well as three carved out niches designed for different purposes. The lower one in the foyer acts as a bench for putting on and taking off shoes; the corner display one helps heighten the apartment's visual connection; and lastly, the elongated niche is there to highlight an important piece of art or something special to the family.
Solid planks of Douglas fir are used throughout due to its specific color, grain pattern and recognizable smell that conjures memories of living in the country.
Photos by Wen Studio.