A Modern, Bauhaus-Inspired House in Israel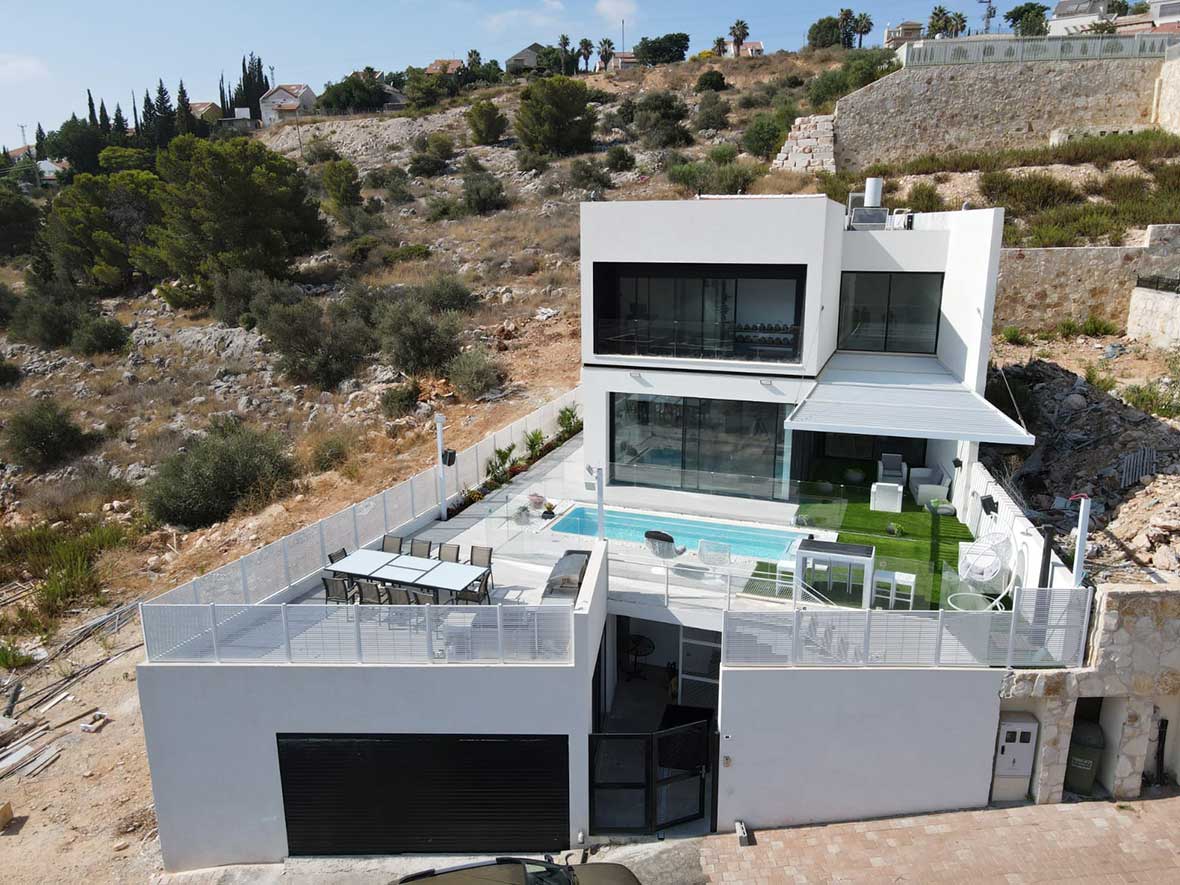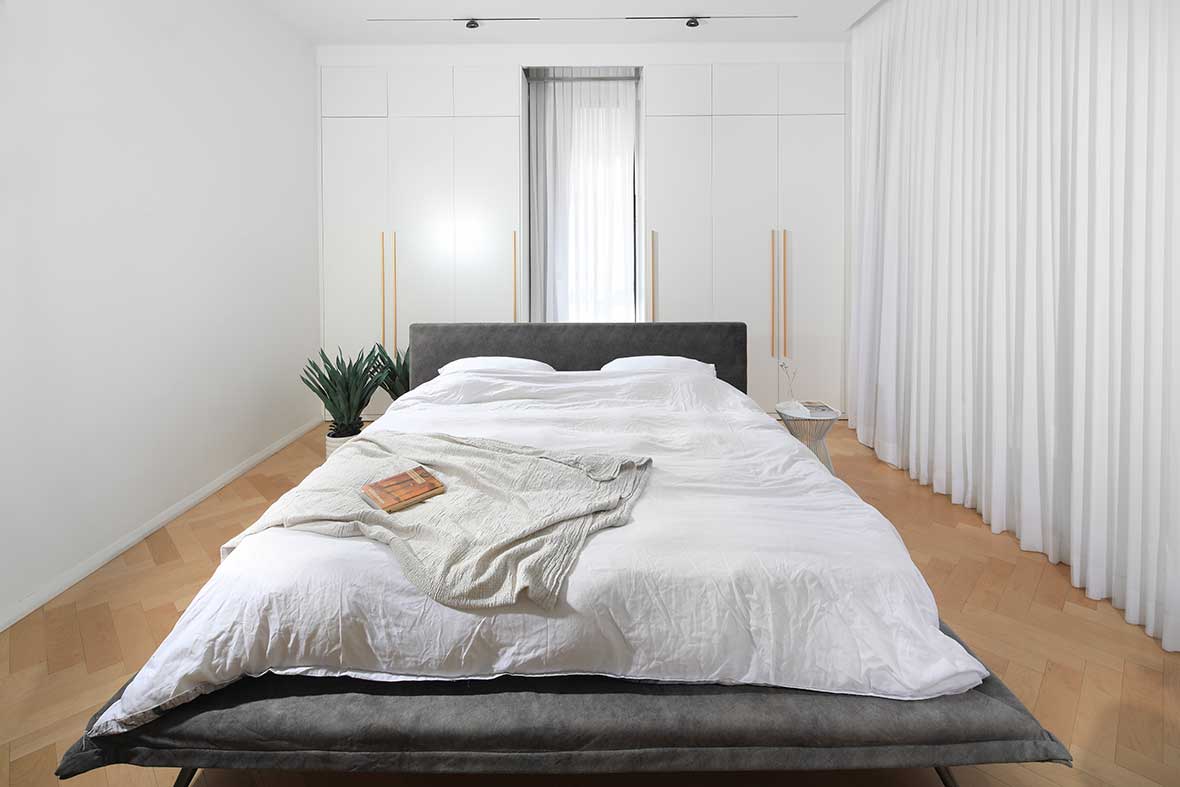 A Modern, Bauhaus-Inspired House in Israel
1/20 Photos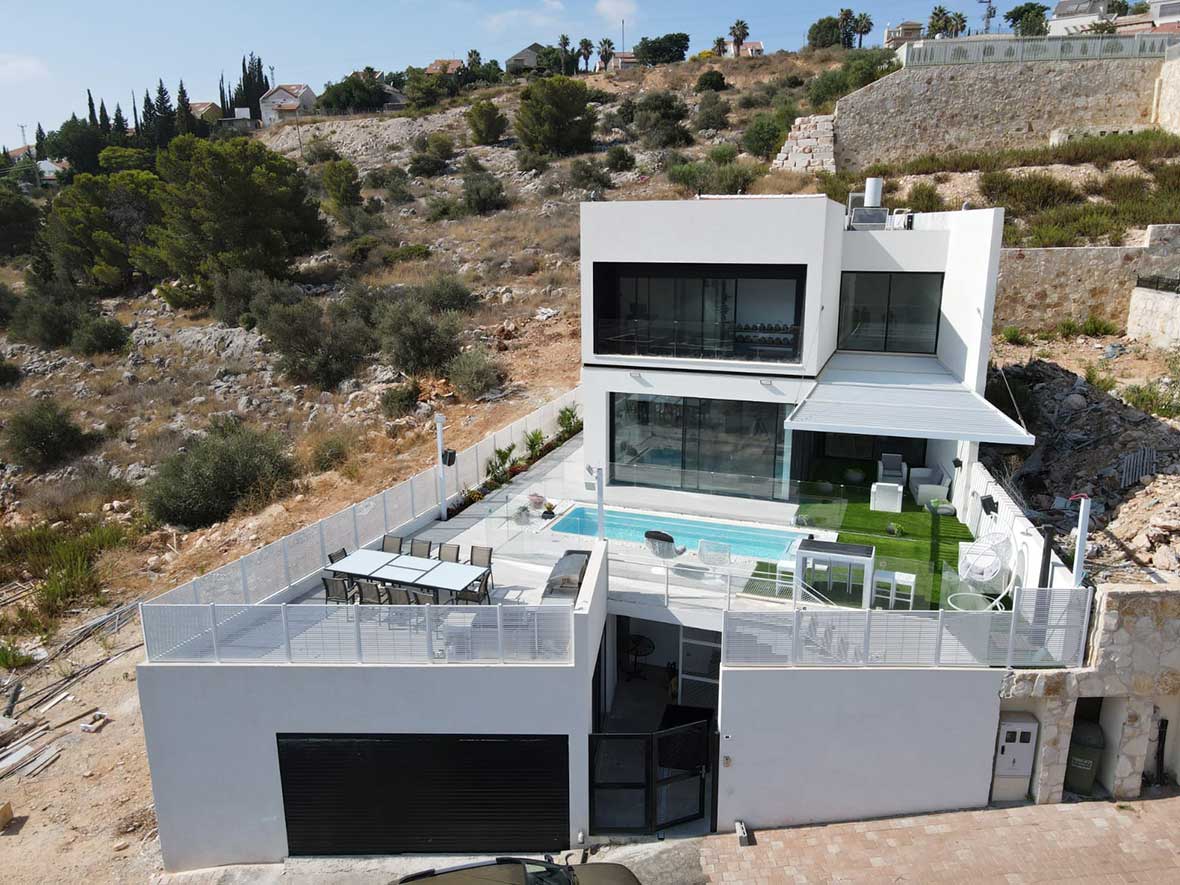 2/20 Photos
3/20 Photos
4/20 Photos
5/20 Photos
6/20 Photos
7/20 Photos
8/20 Photos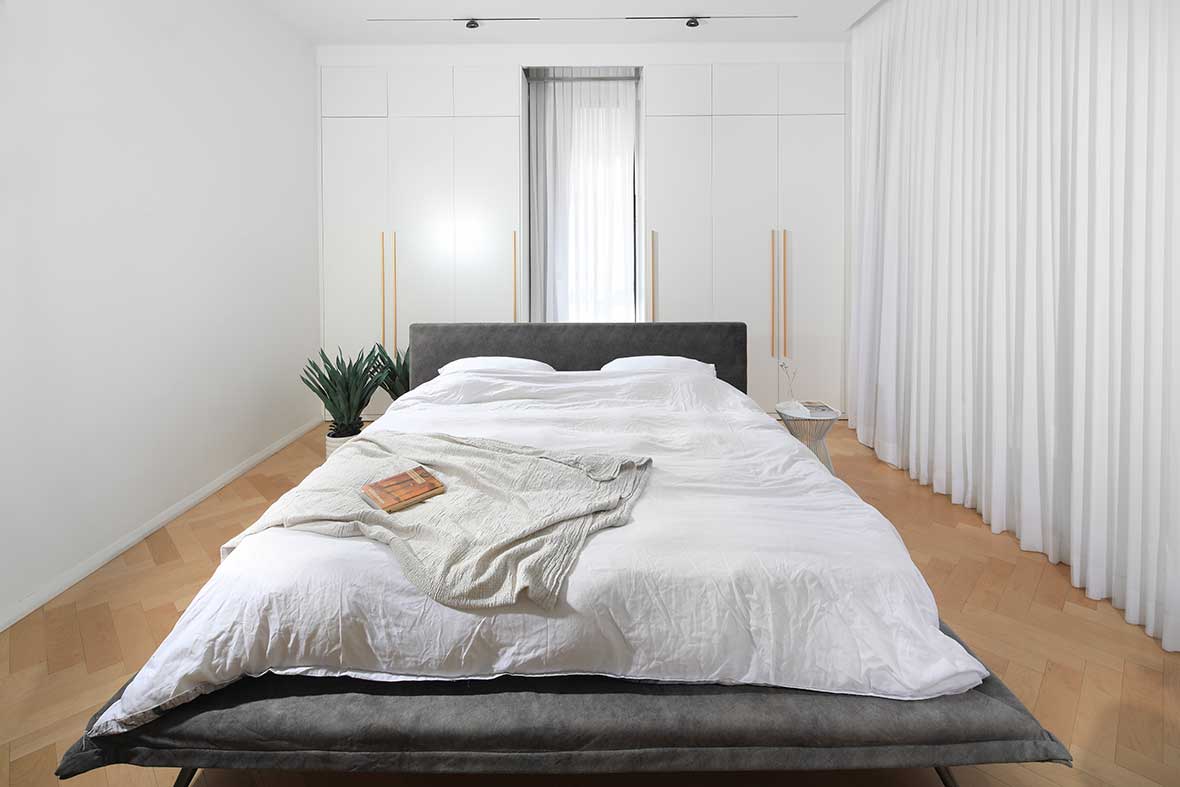 9/20 Photos
10/20 Photos
11/20 Photos
12/20 Photos
13/20 Photos
14/20 Photos
15/20 Photos
16/20 Photos
17/20 Photos
18/20 Photos
19/20 Photos
20/20 Photos
Referencing the ever-popular design movement of the same name, U+A designed the Bauhaus House in Beit Aryeh-Ofarim, Israel, just north of Jerusalem and east of Tel Aviv. The private home houses music lovers with an appreciation for simplicity in design as not to overtake the natural landscape. The color palette begins with white, which covers most of the surfaces and larger elements, like the stairs and kitchen island. Pale grey floors add warmth and texture while remaining minimalist, with shades of grey popping up throughout in furnishings and design details.
The open living space features two walls of glass via black framed sliding glass doors that provide access and views to the yard, which includes a swimming pool.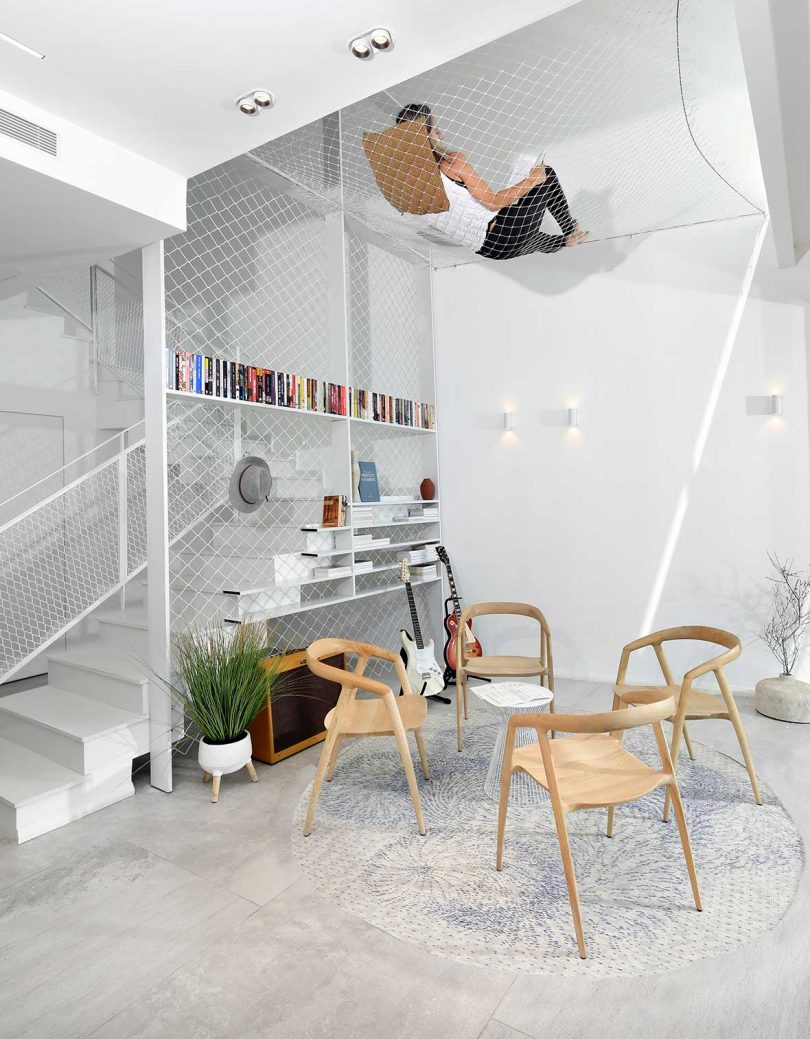 Light wood also presents itself in the color palette through the kitchen cabinets and some furniture pieces. The designers added a net hammock in lieu of the floor in a double-height space between the living space on the ground floor and the upstairs.
Contrasting all of the white spaces in the house, a small bathroom went dark with a black pedestal sink and dark grey/black walls.
Photos by Eran Turgeman, via BowerBird.