A Modern, Brazilian Beach House With an Interactive Facade
A Modern, Brazilian Beach House With an Interactive Facade
1/29 Photos
2/29 Photos
3/29 Photos
4/29 Photos
5/29 Photos
6/29 Photos
7/29 Photos
8/29 Photos
9/29 Photos
10/29 Photos
11/29 Photos
12/29 Photos
13/29 Photos
14/29 Photos
15/29 Photos
16/29 Photos
17/29 Photos
18/29 Photos
19/29 Photos
20/29 Photos
21/29 Photos
22/29 Photos
23/29 Photos
24/29 Photos
25/29 Photos
26/29 Photos
27/29 Photos
28/29 Photos
29/29 Photos
Located in Xangri-Lá on the south coast of Brazil, the Ventura House is a modern retreat for family and visiting friends. Arquitetura Nacional designed the lakeside residence with a facade clad in 390 cement and fiberglass modules. The white modules do more than add a visual component, they pivot to control the light and privacy.
The upper floor consists of four bedroom suites, spa, massage room and family TV room. The architects custom designed the modules to add a layer of privacy to these private areas, while the lower public level is open towards the rear of the house.
The residents control the panels individually to direct light to the interior of the house.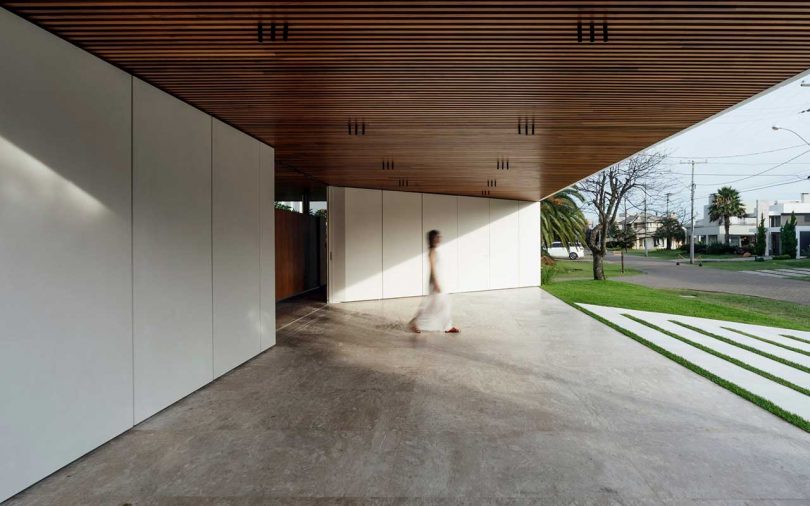 The ground floor consists of an open floor plan with the living room, dining room and kitchen connected. Sliding glass doors open these spaces to the covered patio space and to the pool.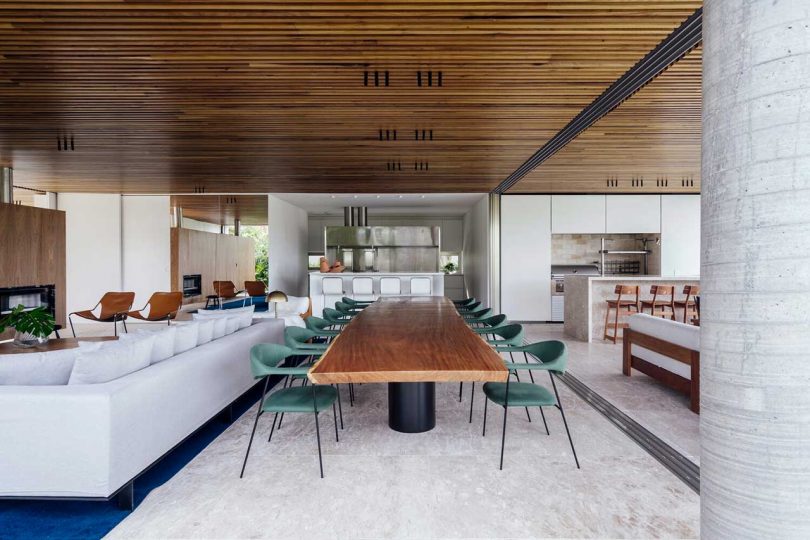 The wood slatted ceiling counterbalances the concrete floors creating a modern ambiance throughout.
Surrounding vegetation adds privacy to the corner lot, which sees a lot of people passing by.
The upstairs TV room is a sunken living space making for a cozier family space.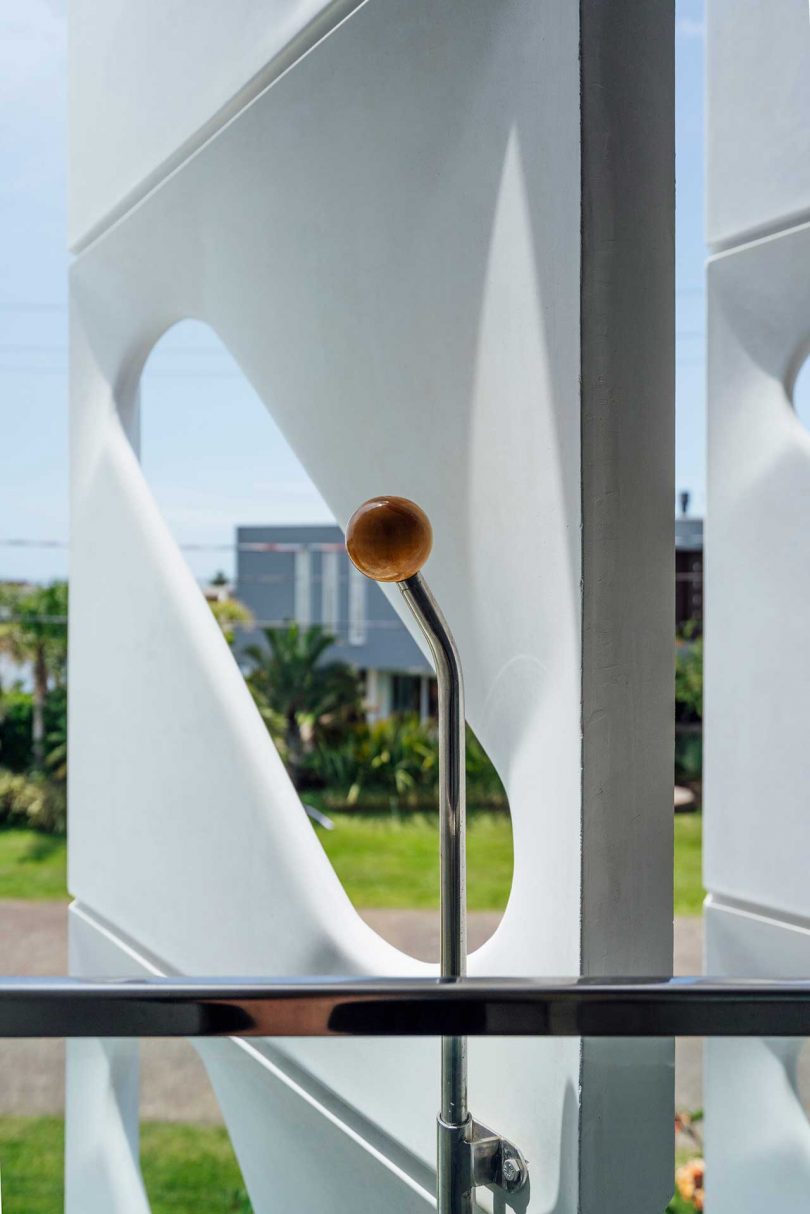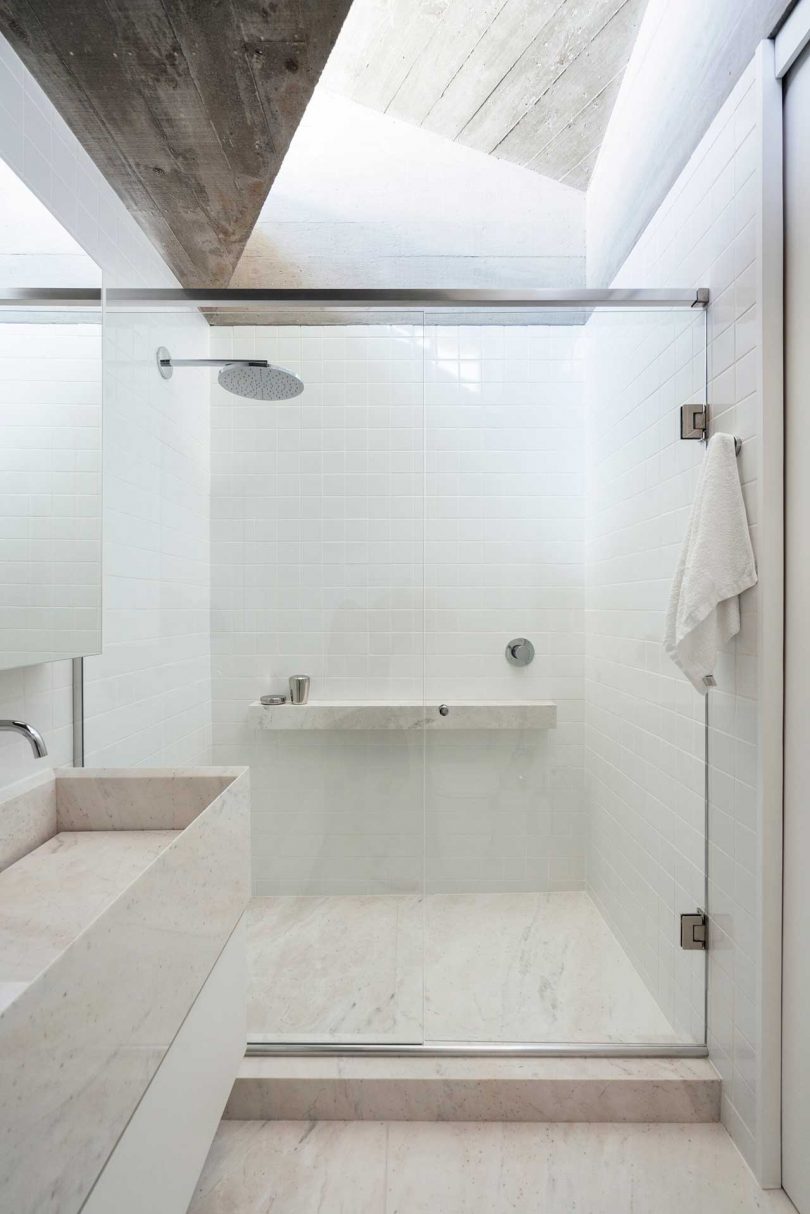 Photos by Cristiano Bauce.