Looking for quiet, a client enlisted Ravel Architecture to design a private home on a remote street in Austin, Texas. Named the M1700 House, the project involved finding a place to fit a full-size lap pool on a challenging site with a 25-foot elevation change. To solve the issue, the architects placed the pool so that it bisected the house thereby separating the private areas from the public.
The elongated swimming pool, which is partially covered, becomes the central focus of the house with most rooms having sight lines to the water.
A multi-story garage has an outdoor staircase clad in vertical panels that make it resemble a birdcage. The bottom floor houses a media room, the second floor is the garage space, and the top is a rooftop garden deck.
Views from the front entryway lead straight to the pool creating a very cool visual effect.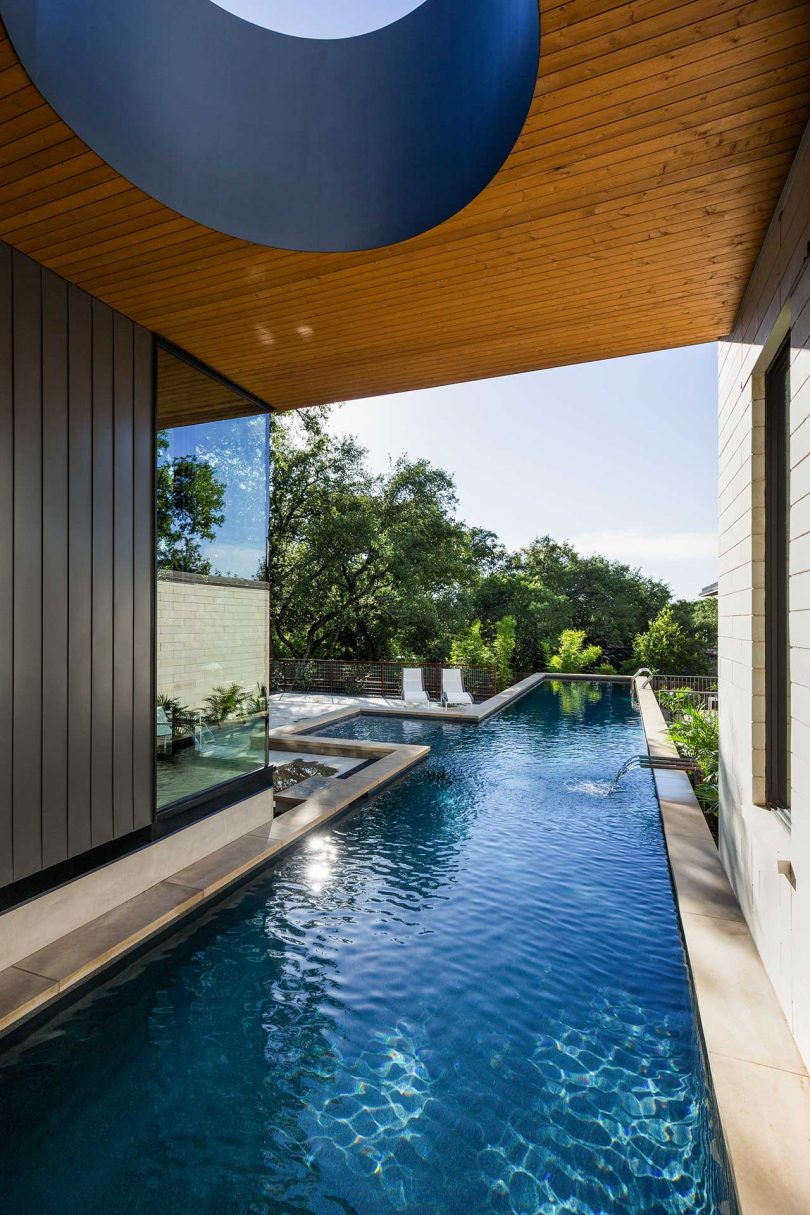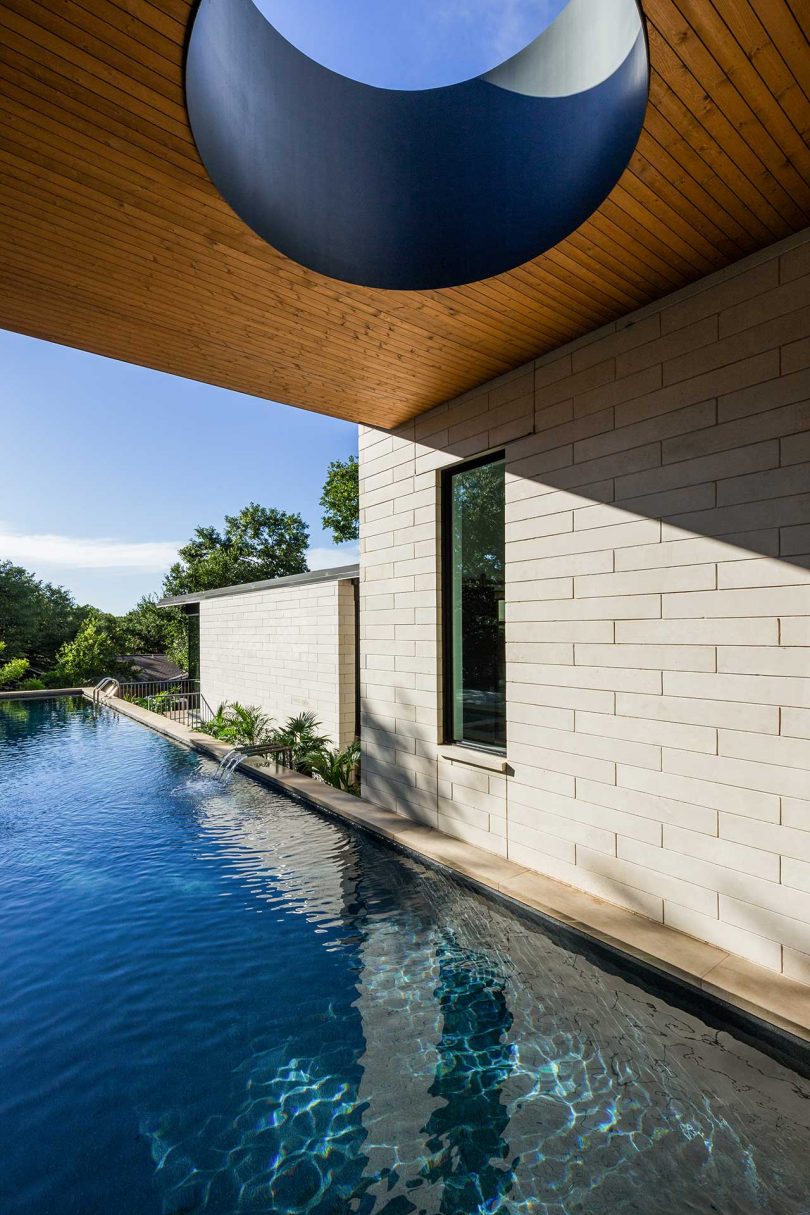 The living room boasts taller ceilings than the kitchen which makes way for clerestory windows that flood the interior with natural light.
Floor-to-ceiling sliding glass doors remove the separation between indoors and out, while creating a larger living space.
The main bedroom suite is reached via a long hallway that runs alongside the pool.
Photos by Jake Holt.