Nature remains an important part of cities despite it being an afterthought much of the time. Though cities like Nicosia in Cyprus haven't made green spaces and communal areas a priority at all and when lockdown began, they discovered just how essential it is to have outdoor spaces at home. The Garden House in the City, designed by christos pavlou architecture, elevates the idea with a series of private gardens that include an upstairs green terrace that wraps around the house, interior gardens, and a courtyard garden that runs through the center of the structure.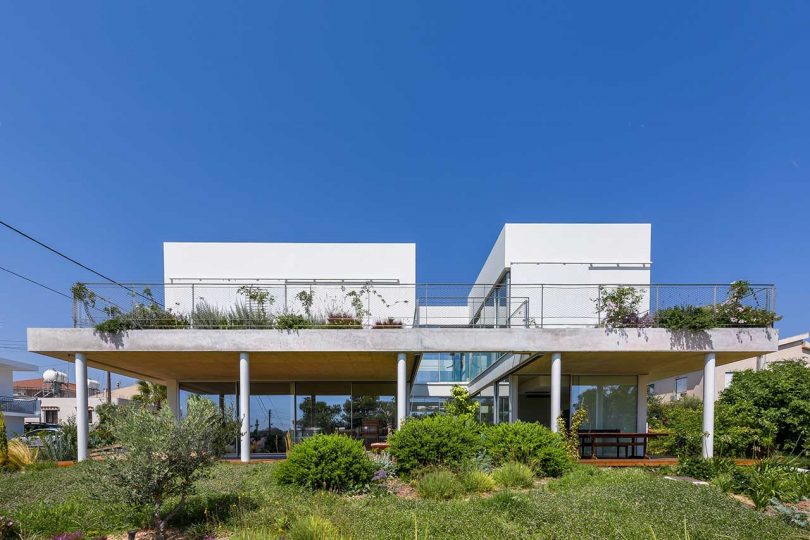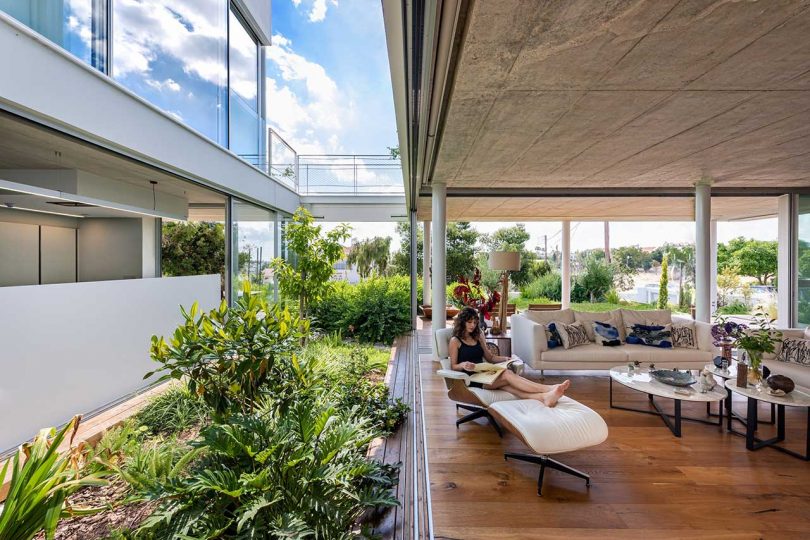 The architects creatively incorporated nature into the design through an elongated interior courtyard that bisects the house. Floor-to-ceiling sliding glass doors move away to unify the interior with the green-filled garden. By opening the doors, the space automatically opens up and brings the outdoors inside.
Approximately 60% of the ground floor has integrated green spaces for their own private urban gardens, which help to improve living conditions in cities and aid in slowing down global warming.
Greenery can be seen from every room with each vantage point framing a different view.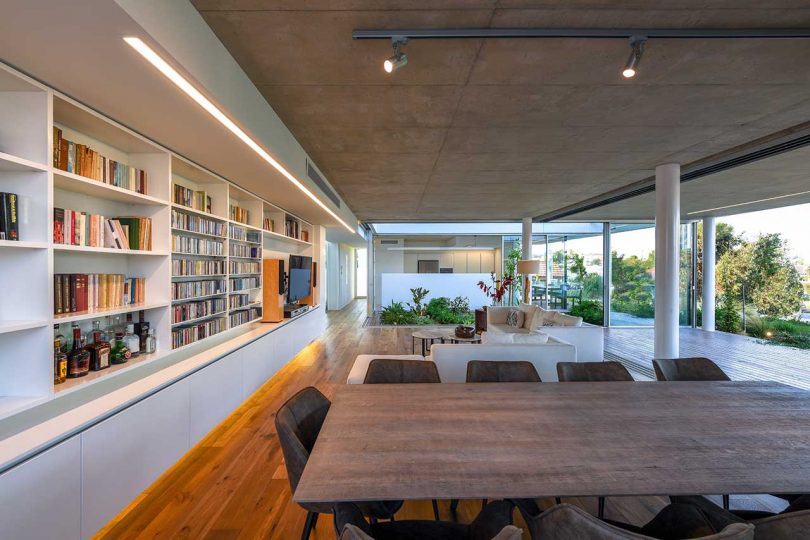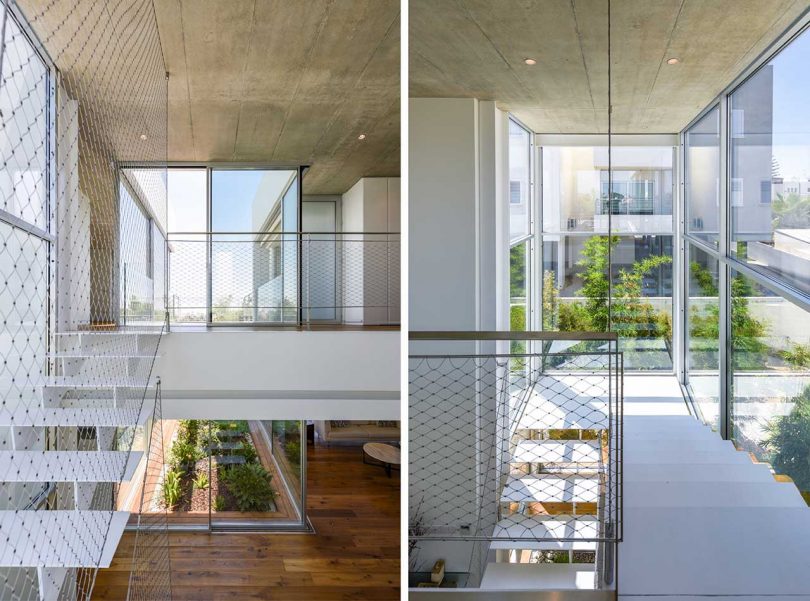 Bee-friendly plants and 40 types of native wildflowers were planted, not only for their beauty but with the hope of encouraging local bird species and bees to return.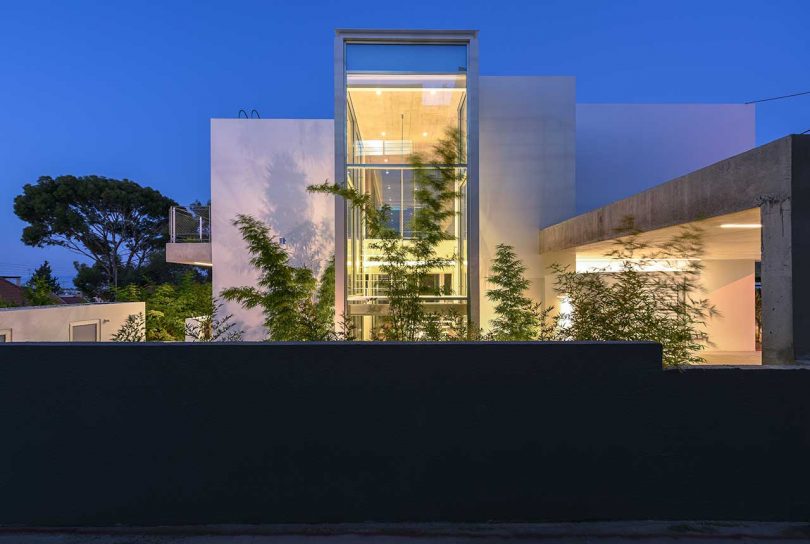 Photos by Charis Solomou, courtesy v2com.