A Modern House Built on the Fire-Ravaged Land of Sonoma Valley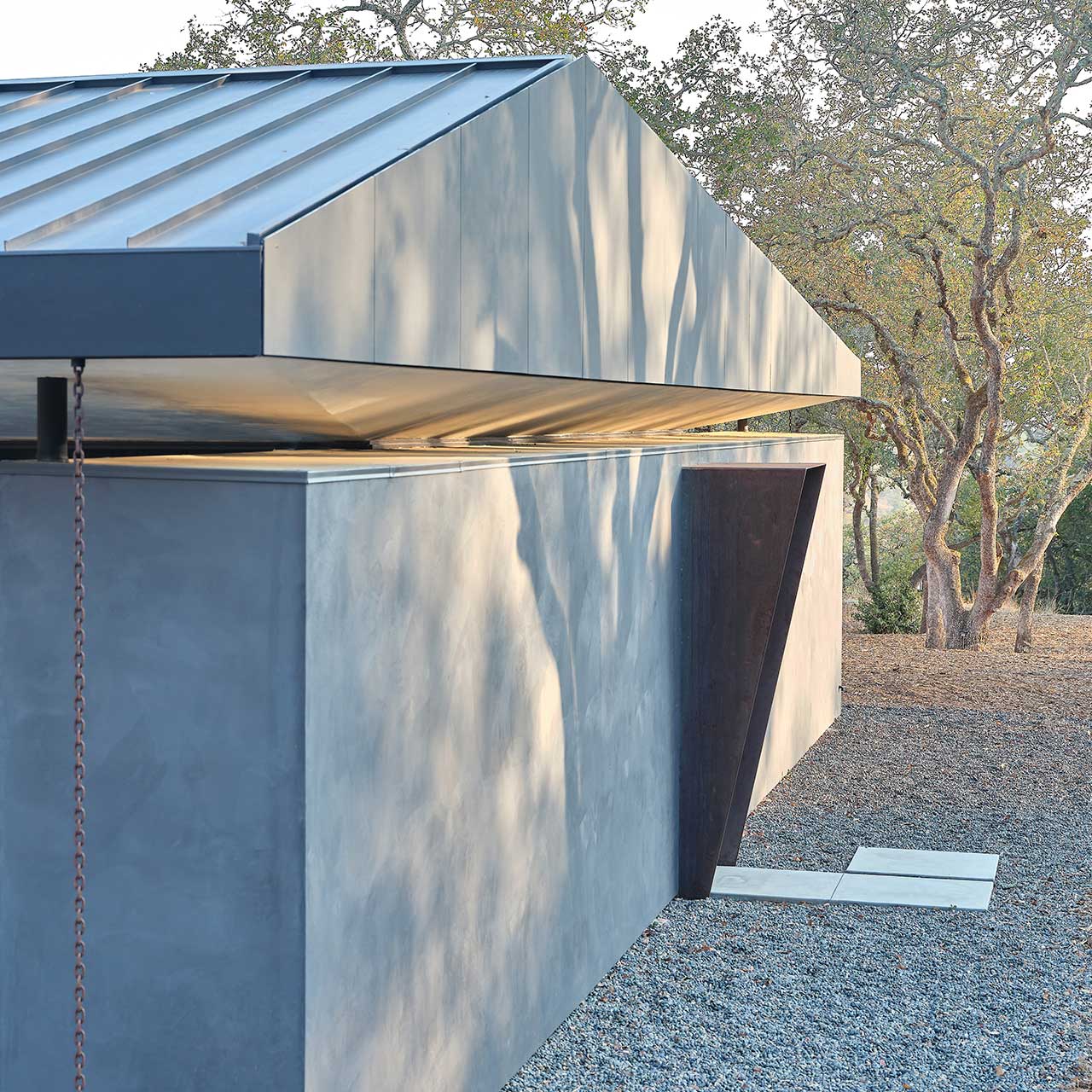 A Modern House Built on the Fire-Ravaged Land of Sonoma Valley
1/16 Photos
2/16 Photos
3/16 Photos
4/16 Photos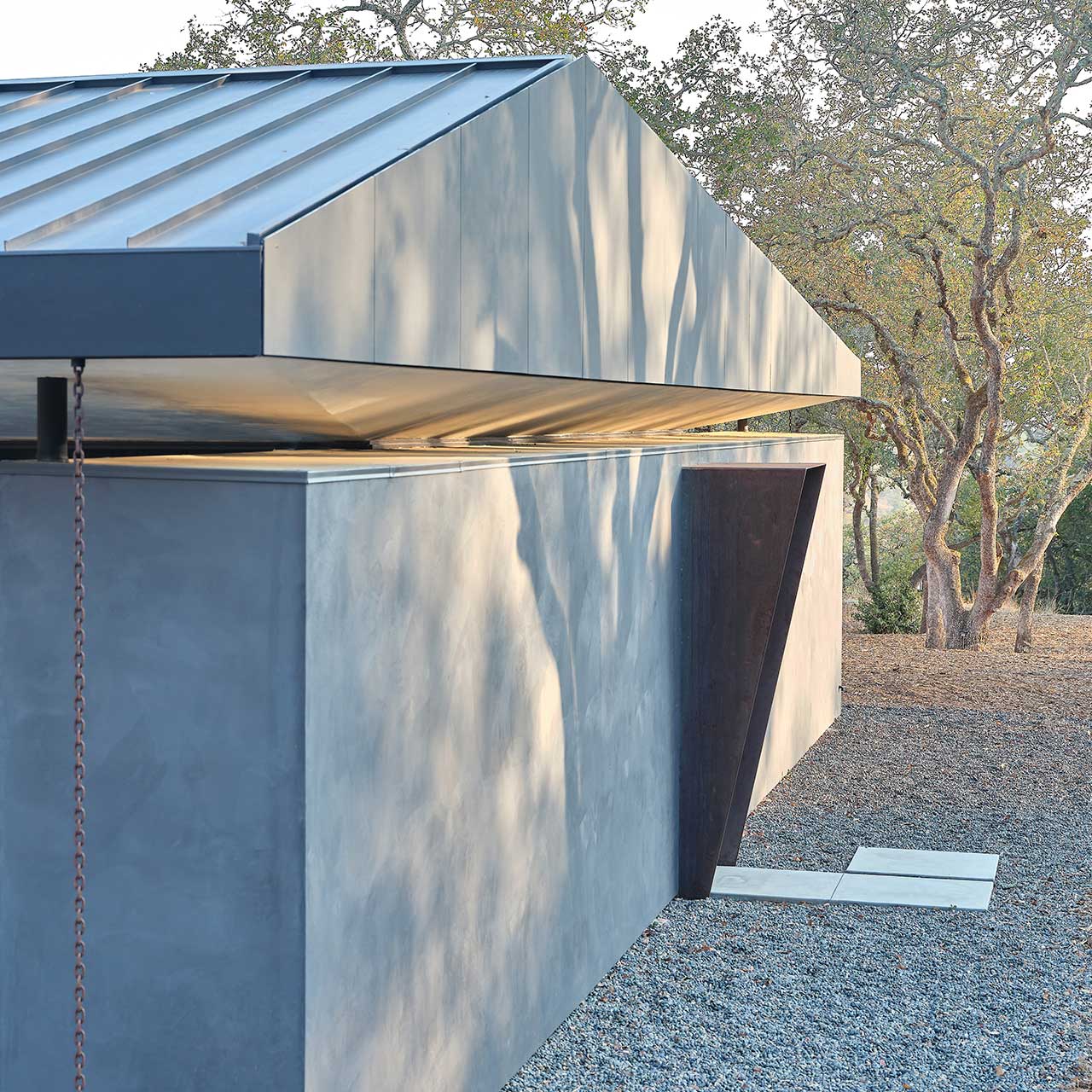 5/16 Photos
6/16 Photos
7/16 Photos
8/16 Photos
9/16 Photos
10/16 Photos
11/16 Photos
12/16 Photos
13/16 Photos
14/16 Photos
15/16 Photos
16/16 Photos
Sonoma Valley comes with a tricky past – volcanoes erupted millions of years ago spewing lava across the surrounding land. Once cooled, "the eruption's gases became trapped, forming porous cavities instead of crystallizing into dense stone." Fast-forward to 2017 when fire tore through the landscape, leaving behind burnt land and the ancient igneous rocks revealed post burn. Despite the trauma the area has seen, the land remains a desirable backdrop for some people longing for a simple retreat outside of the city. Enter Schwartz and Architecture who designed this small yet mighty pavilion-like home. The Leit House comes in a small package but with all the basic functions one could need.
While the roof is a solid black mass inspired by the surrounding black volcanic rocks, it still appears light as if it's floating above the pavilion. The Leit House is built off of a solid wall, which operates as the service core, with the interior expanding out to open living spaces with views of the valley.
The roof cantilevers out to provide shade to the outdoor areas. On both sides, the extended roof provides additional living space, including an outdoor kitchen and dining room.
Part of the exterior is clad in blackened Shou Sugi Ban siding, giving nod to the resilient previously charred land.
Hidden behind the compact kitchen and adjacent main bedroom are an additional bedroom, closet, and bathroom.
Photos: Douglas Sterling Photography
Contractor: Eames Constructions, Inc.
Structural Engineer: Framework Engineering