A Modern São Paulo Apartment That Embraces Biophilia
Over the last few years, biophilia has risen to the top of buzzwords heard in the design world, but it goes far beyond just being a trend. Biophilic Design is the practice of connecting people and nature within our indoor environments, instead of only enjoying nature outside. Bringing it into our home or office is said to improve mental + physical health, increase productivity, and boost happiness. There are easy ways to achieve that by incorporating natural materials, plants, earthy colors, sunlight, water elements, and organic shapes and forms. Whether you add one to your space or several, any of these changes can have a positive impact on you and your overall health and happiness, and that's something we can all benefit from during these uncertain times.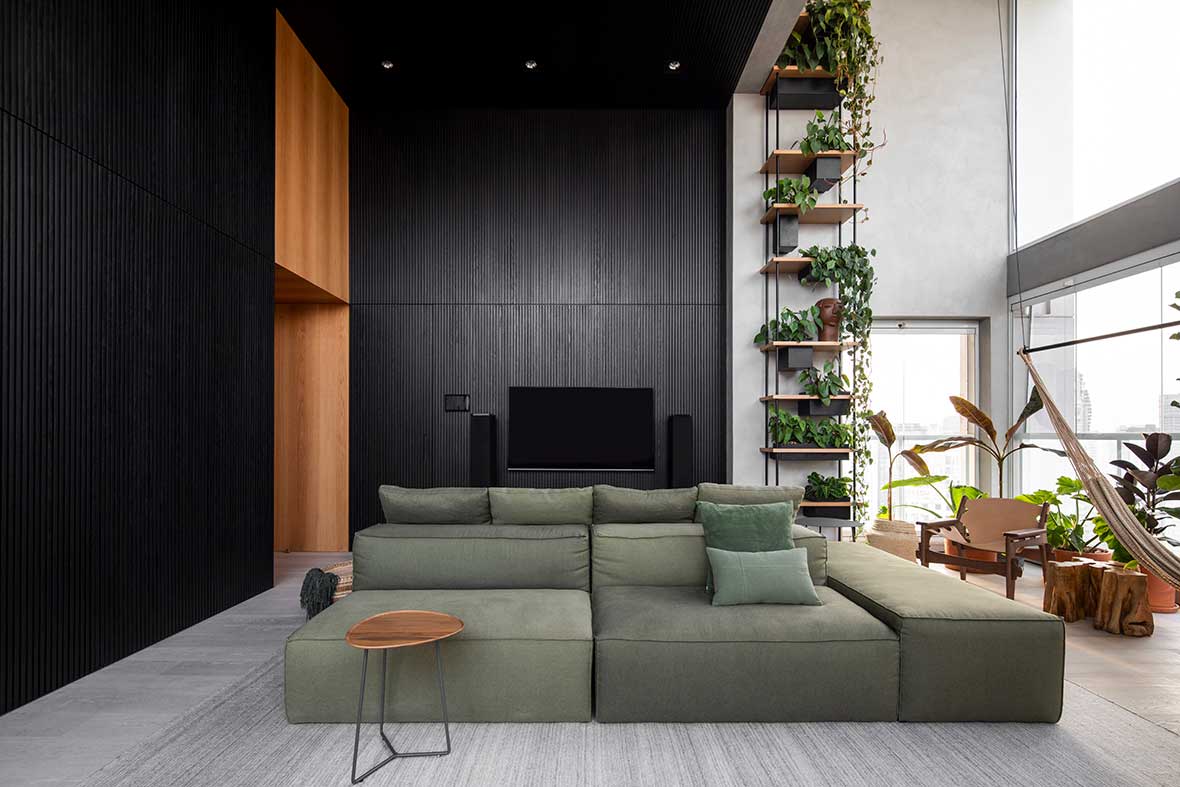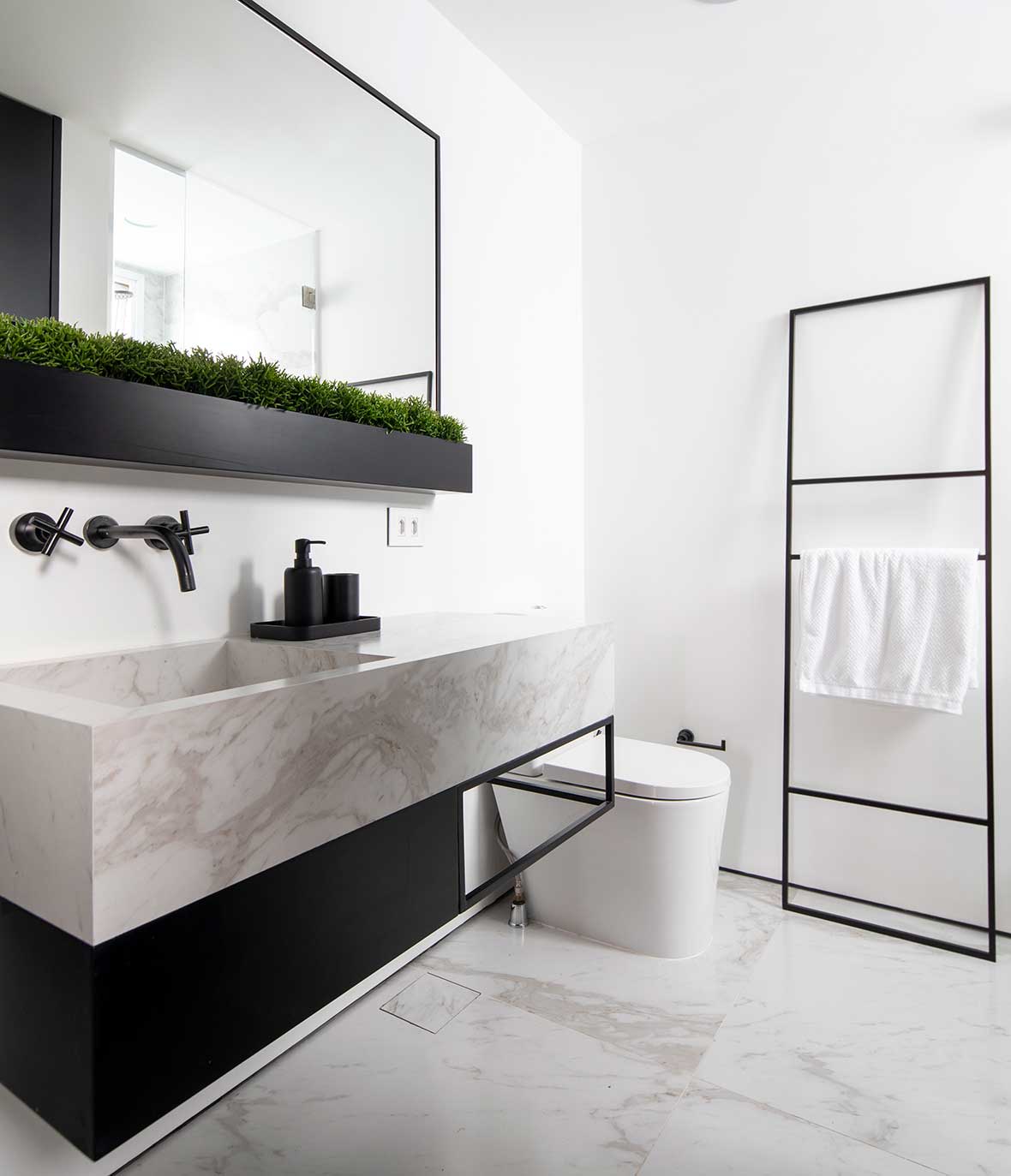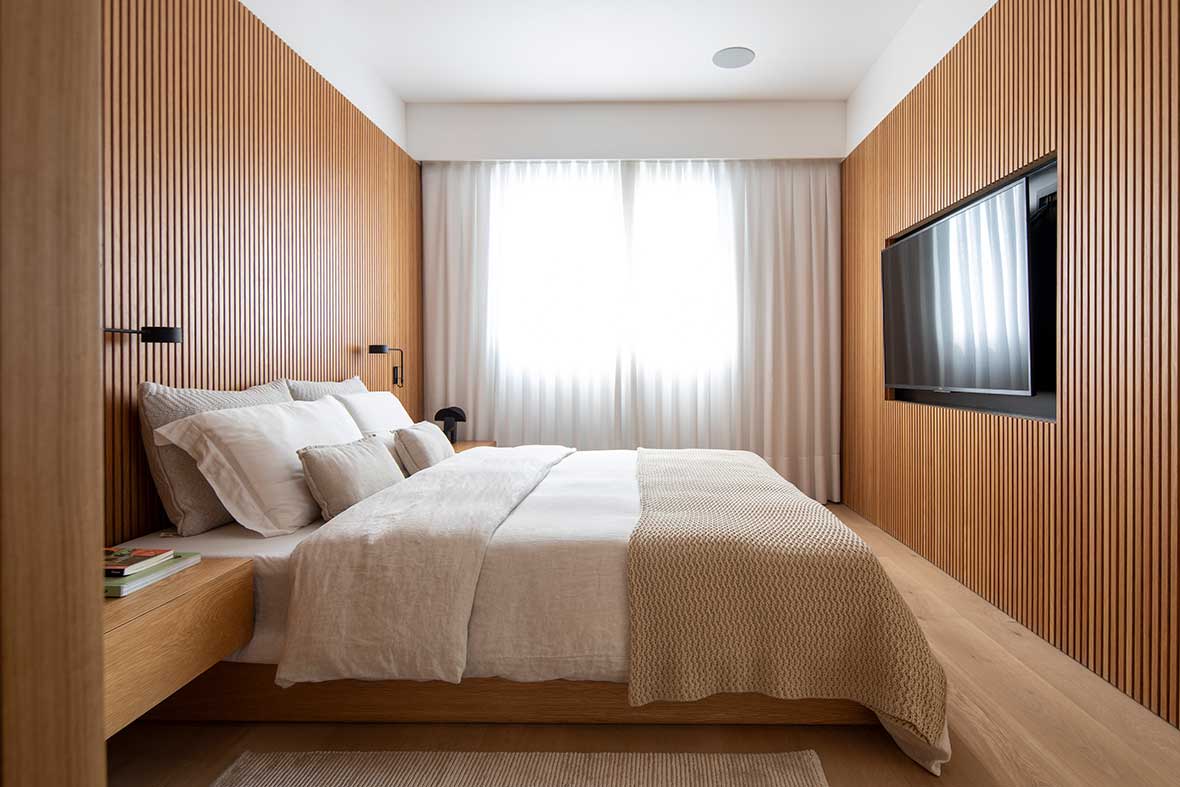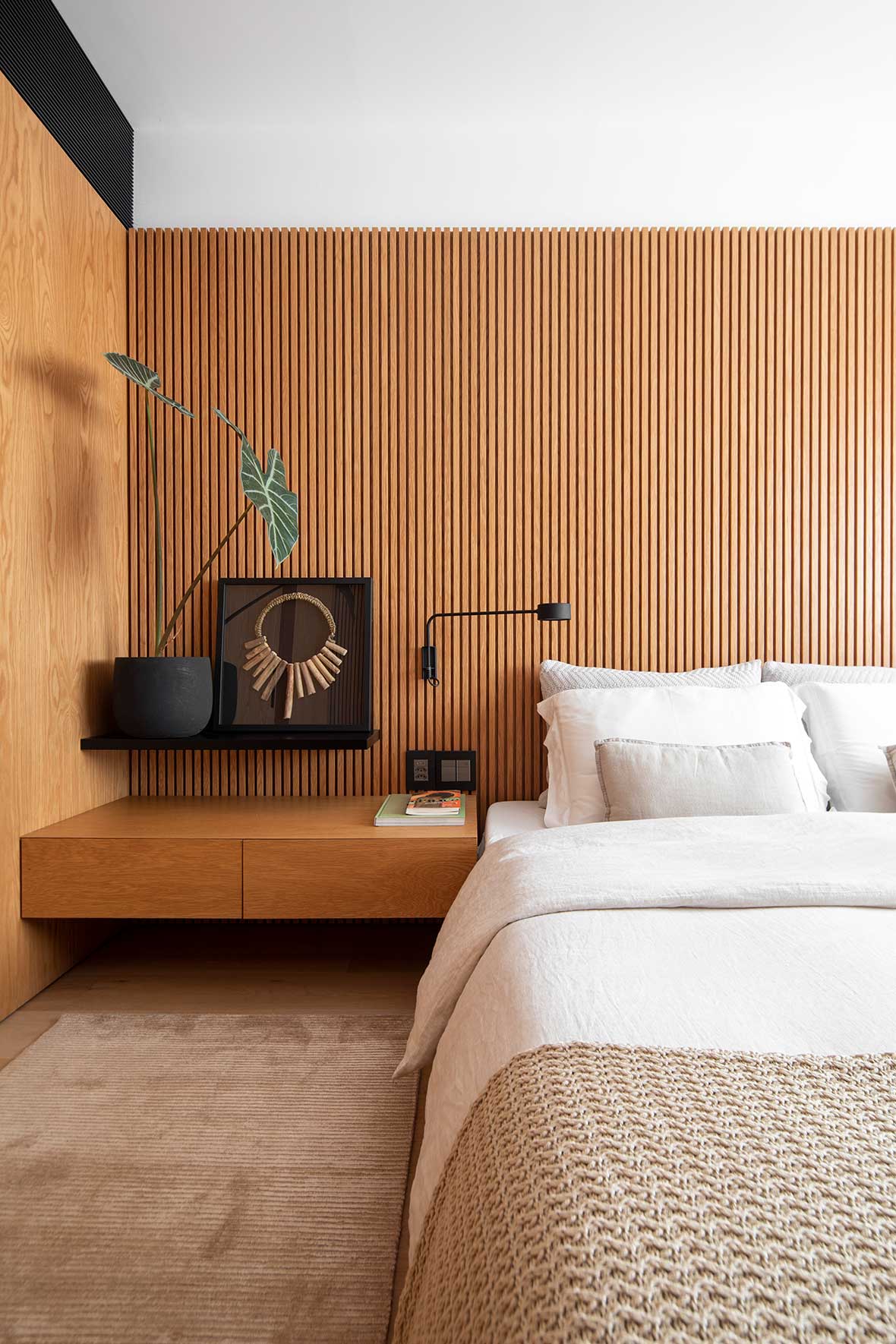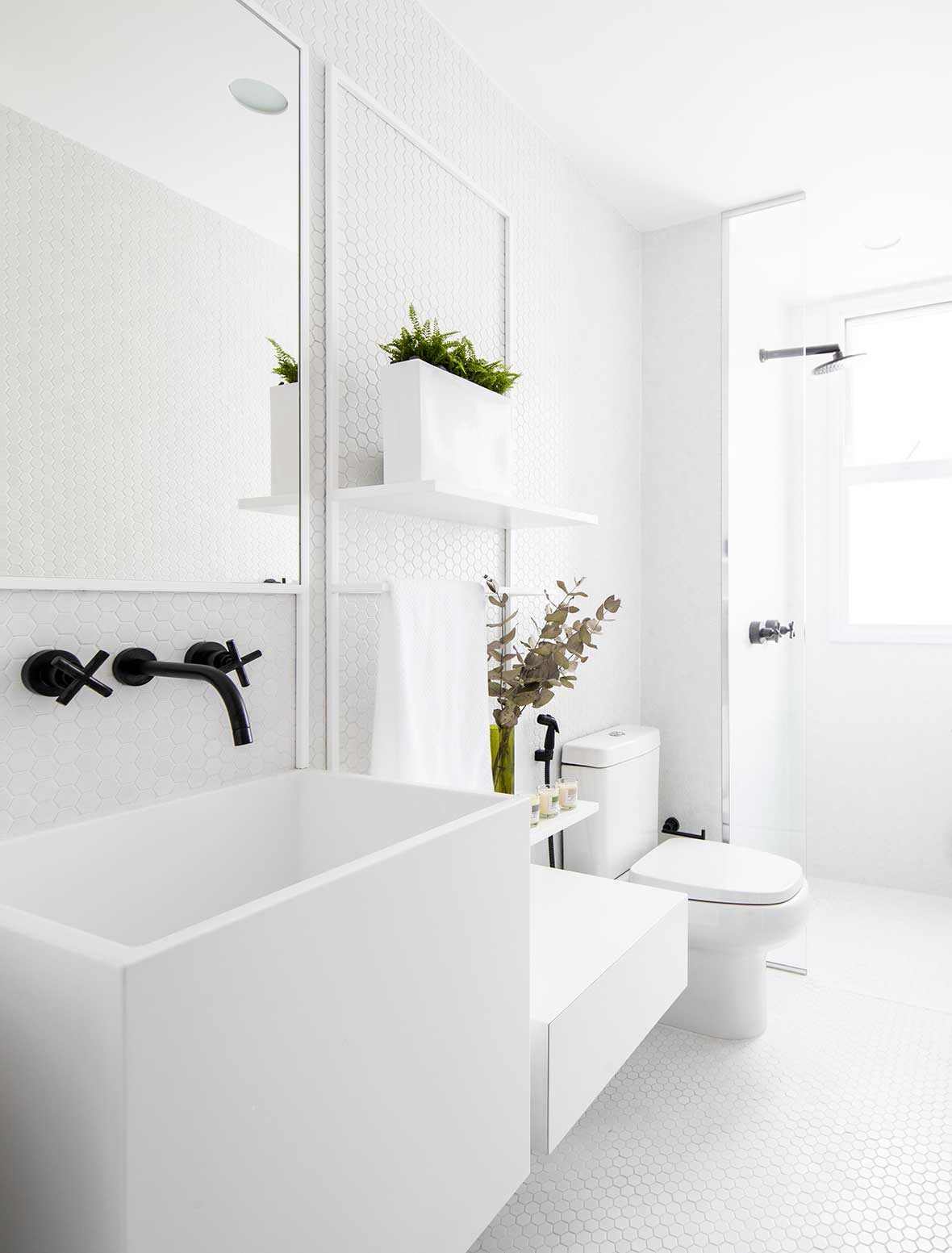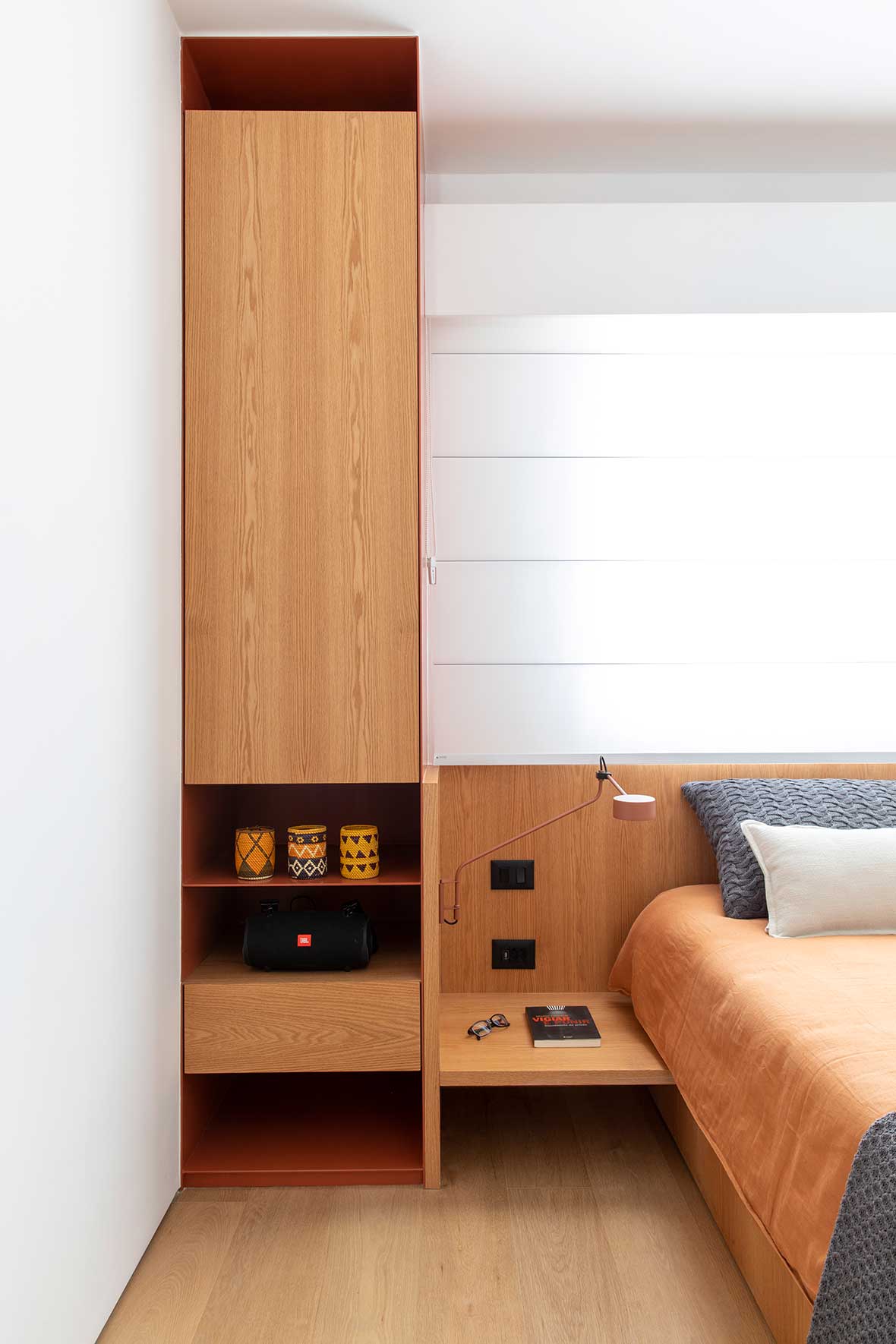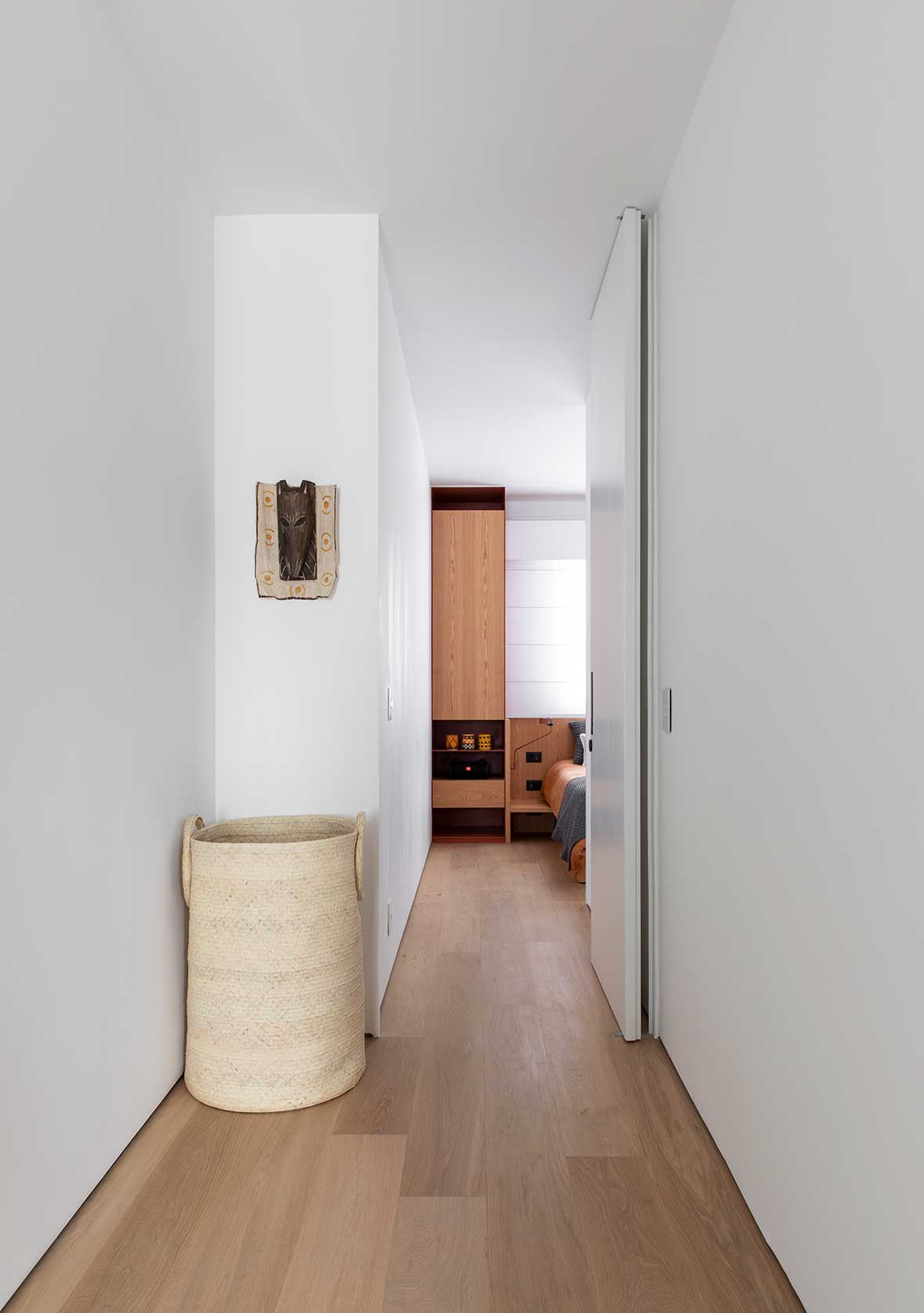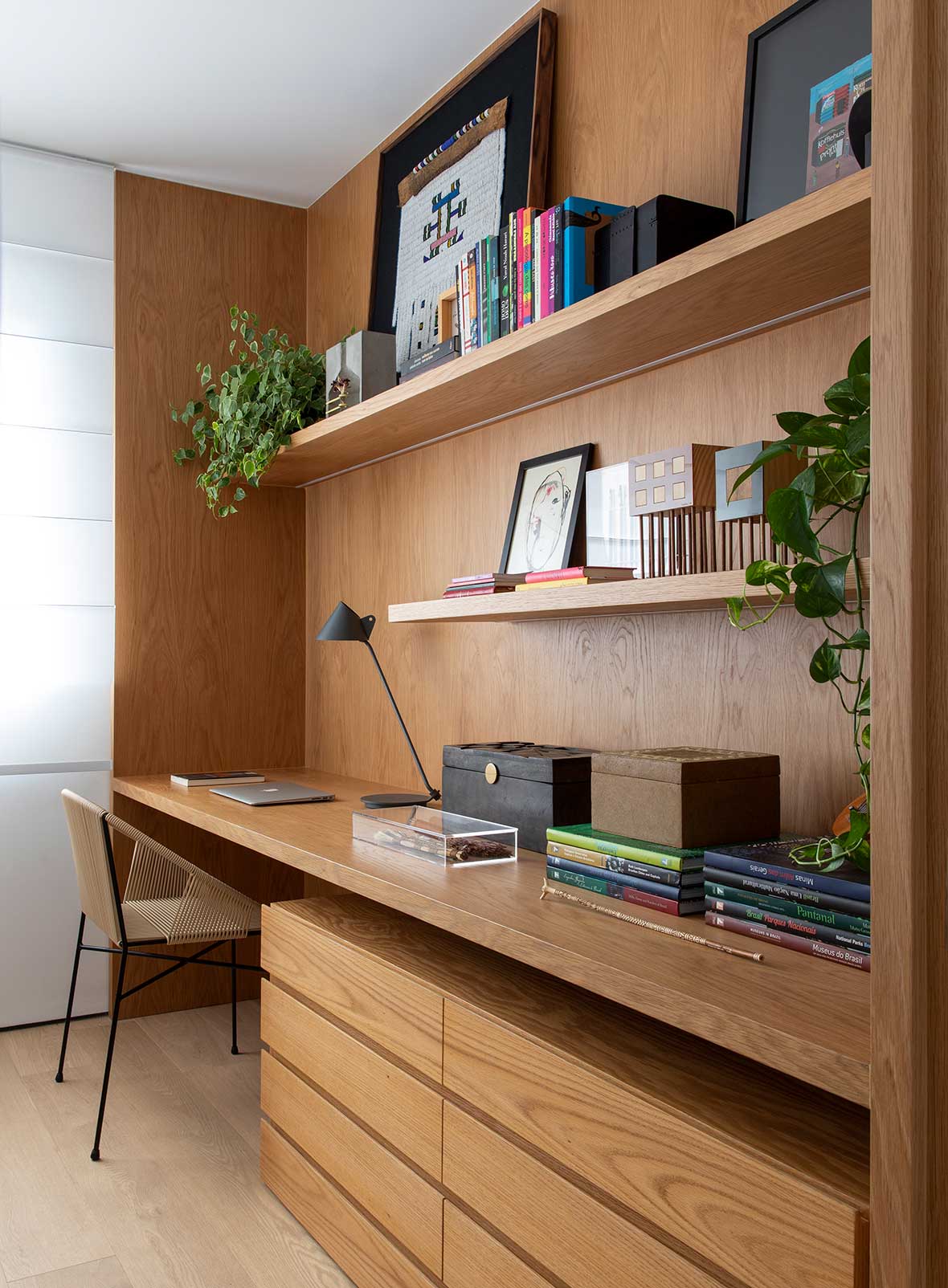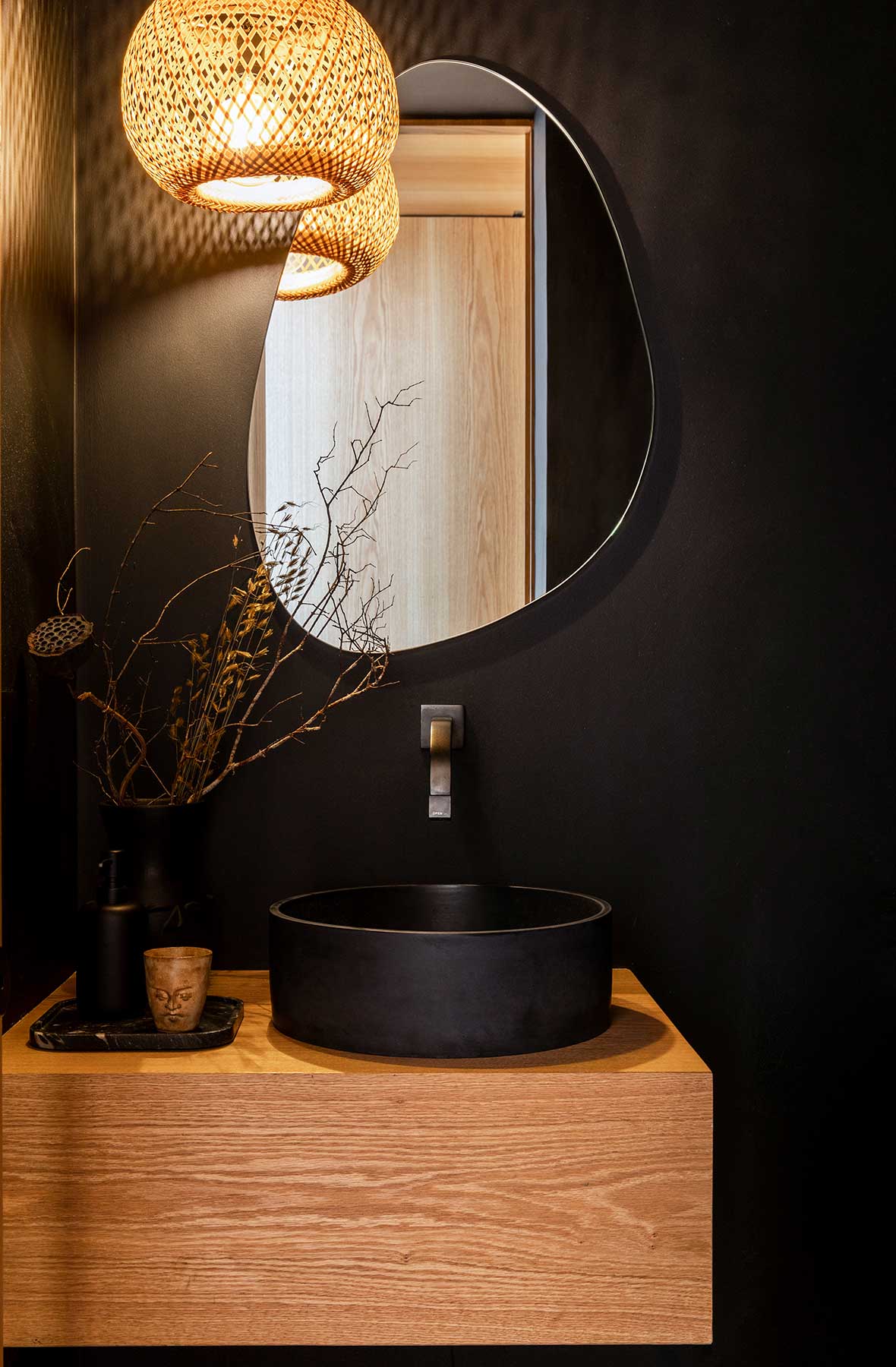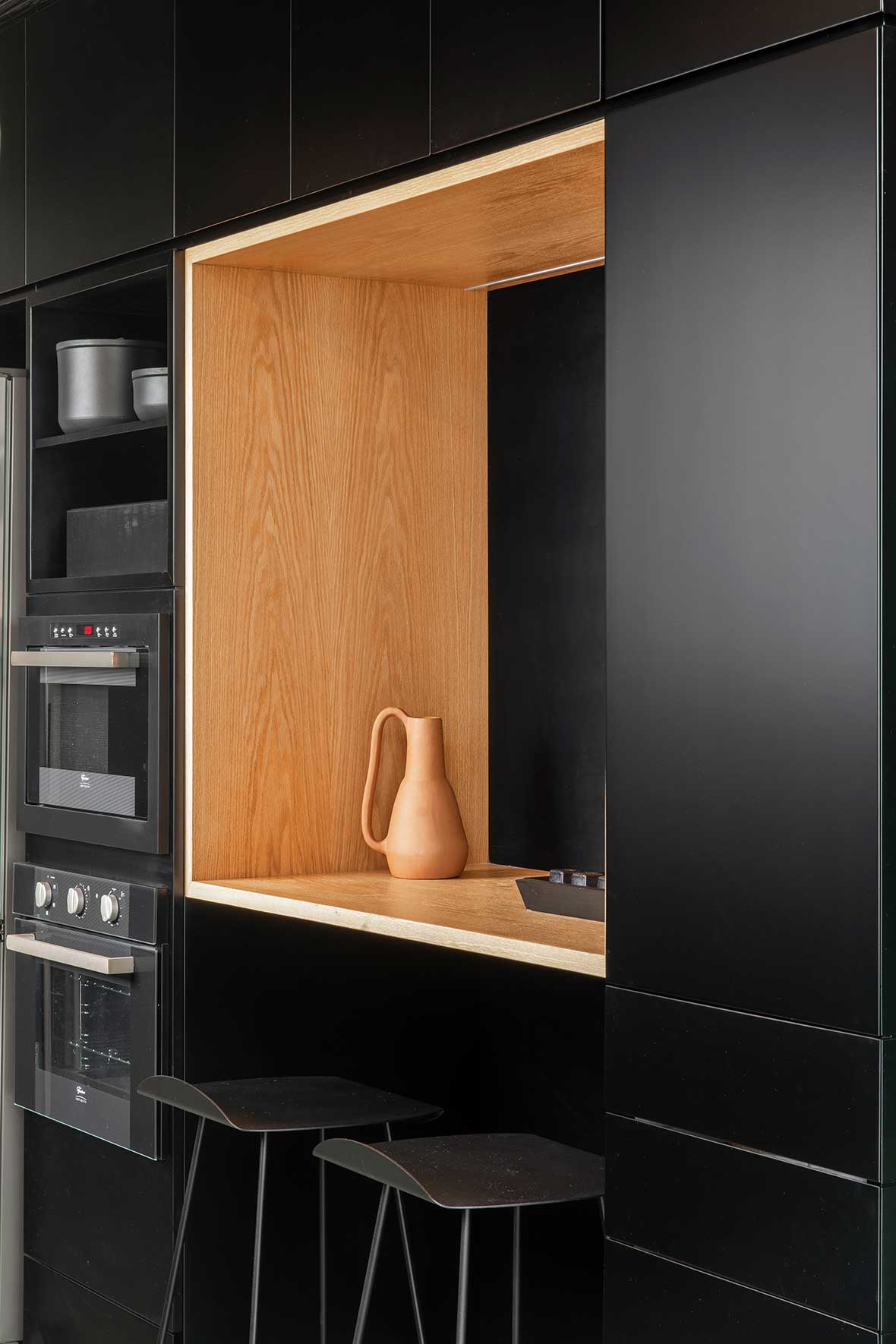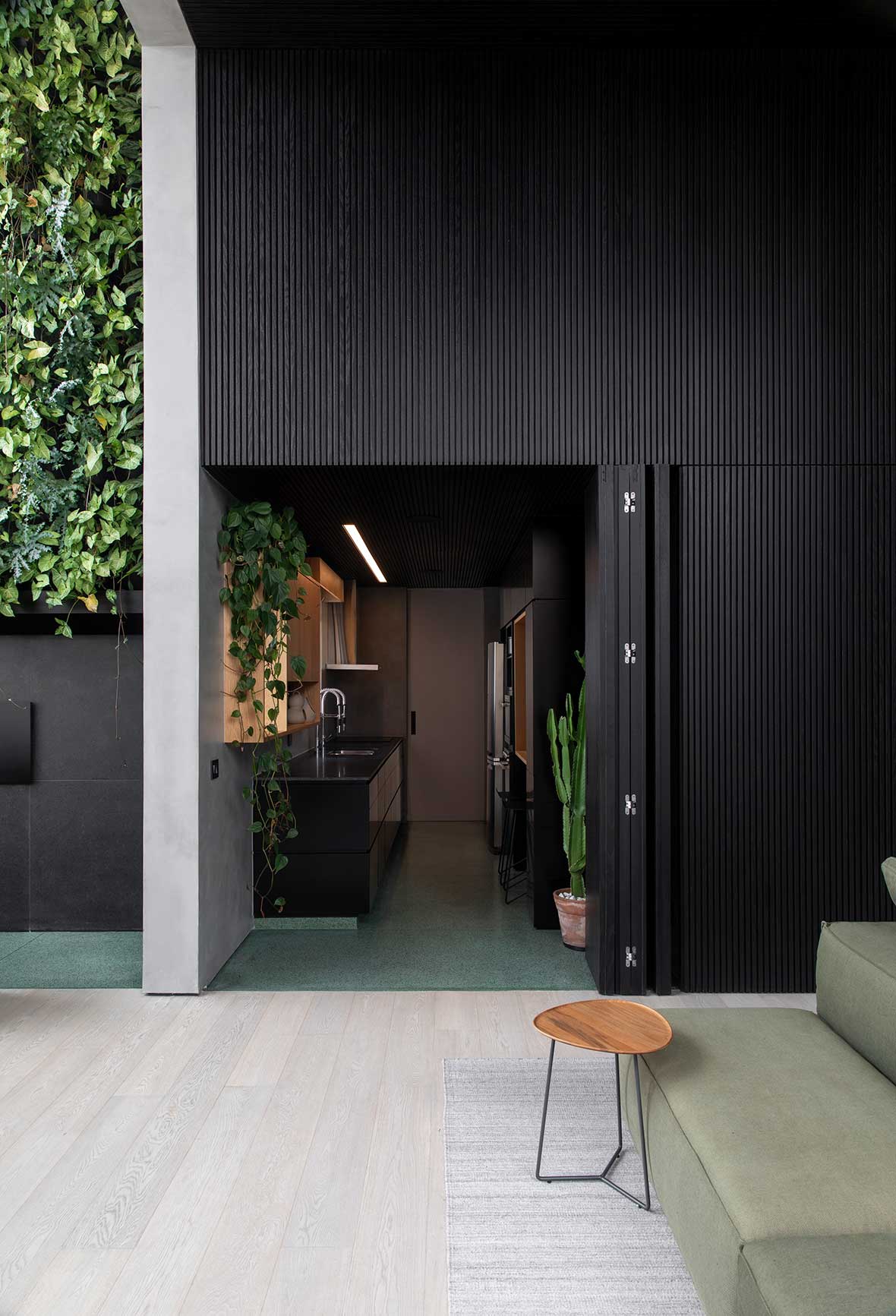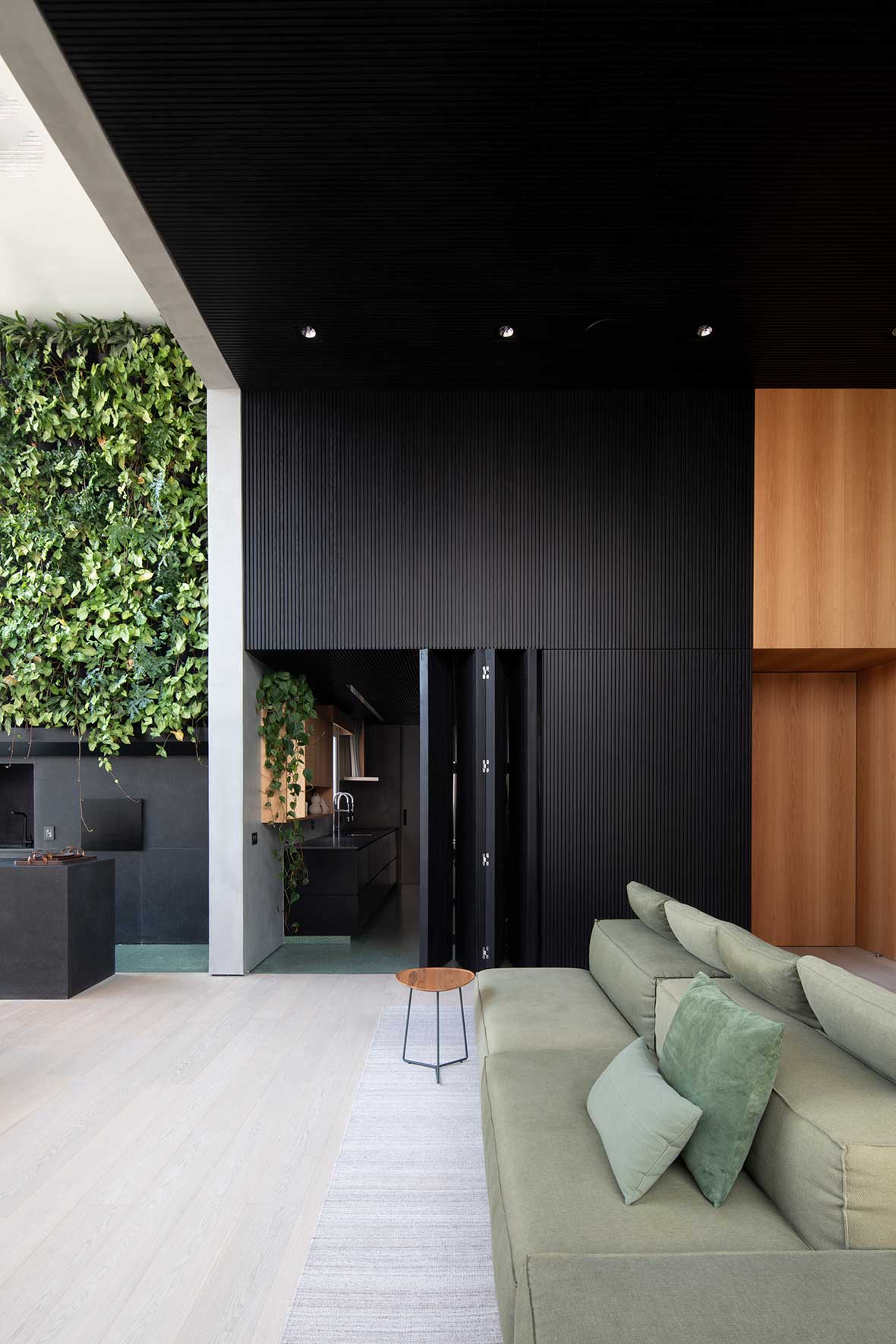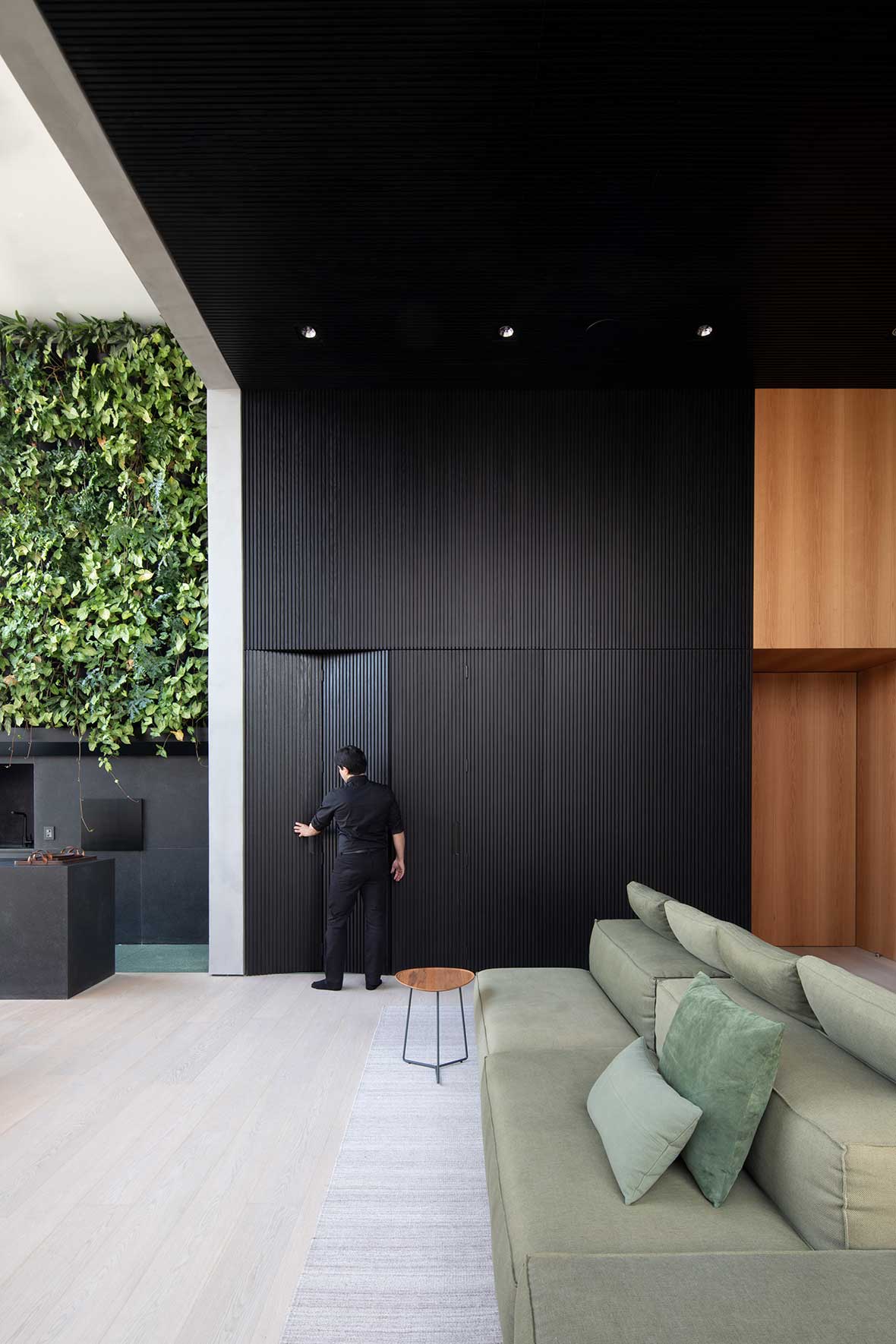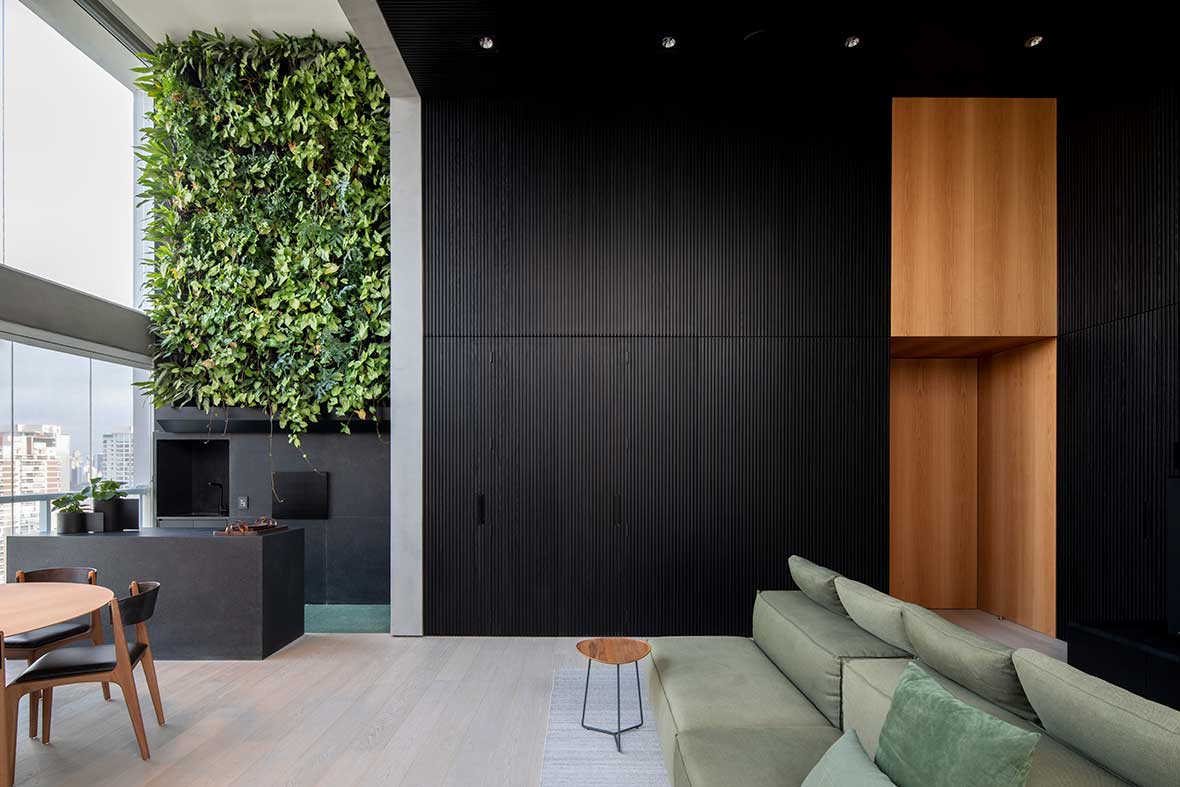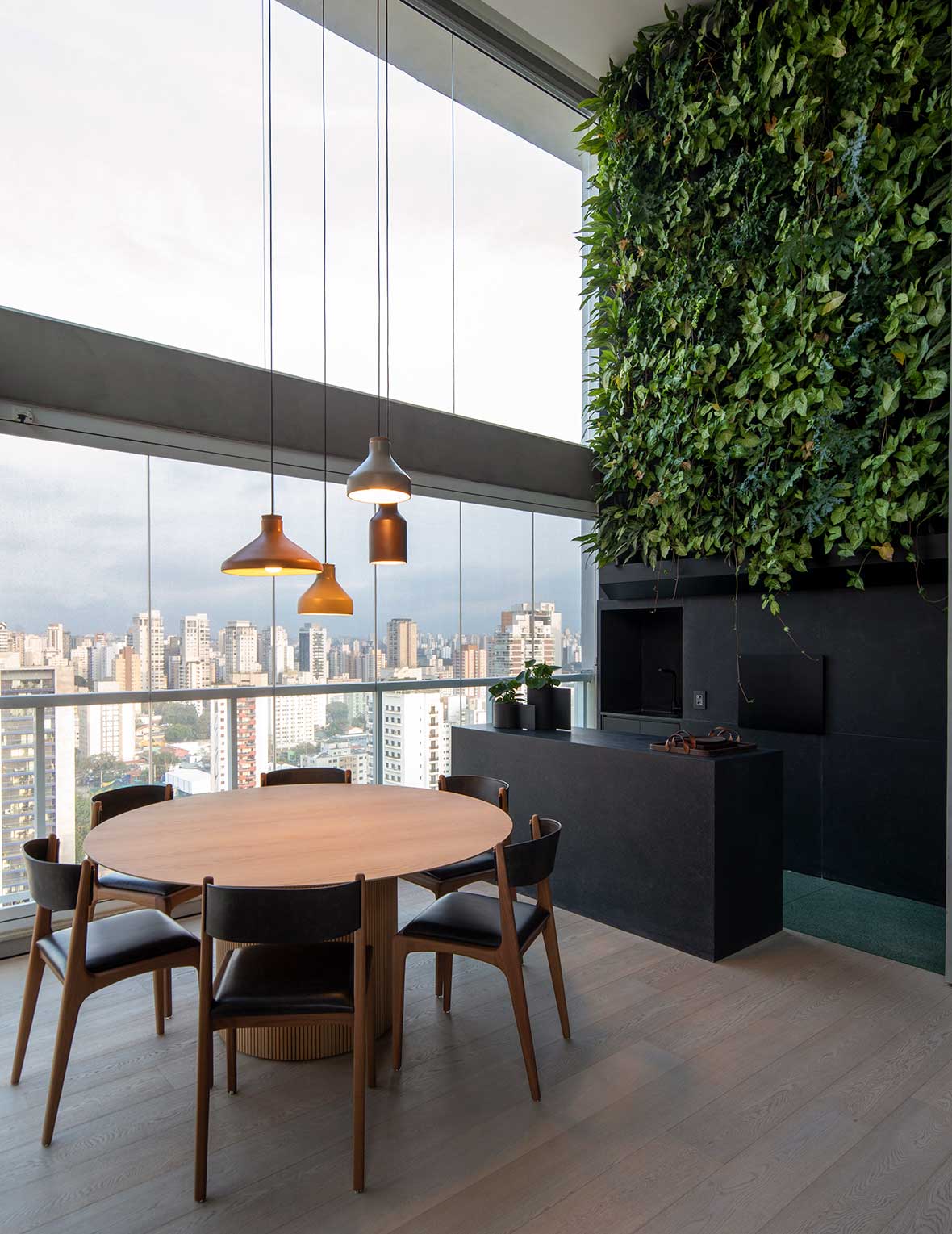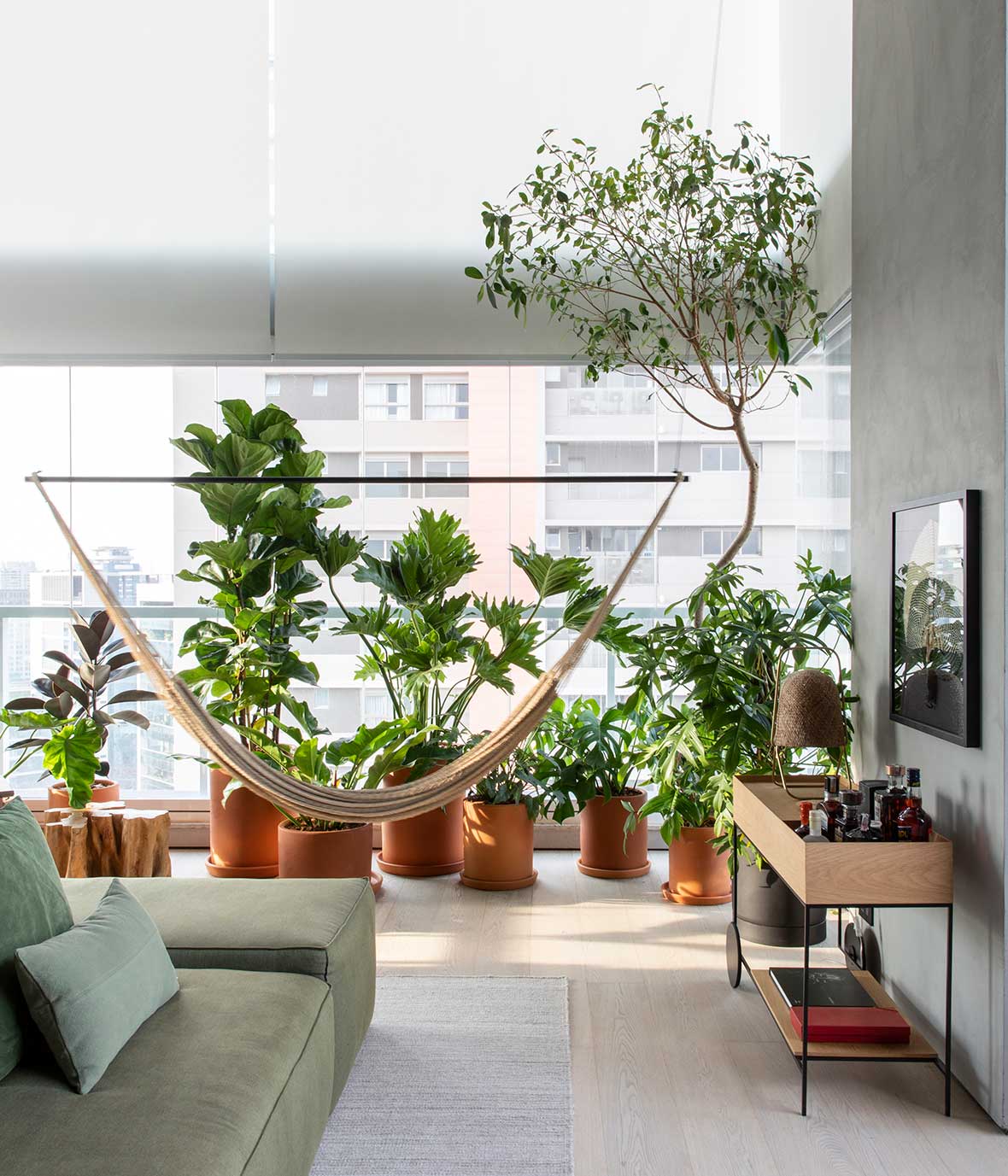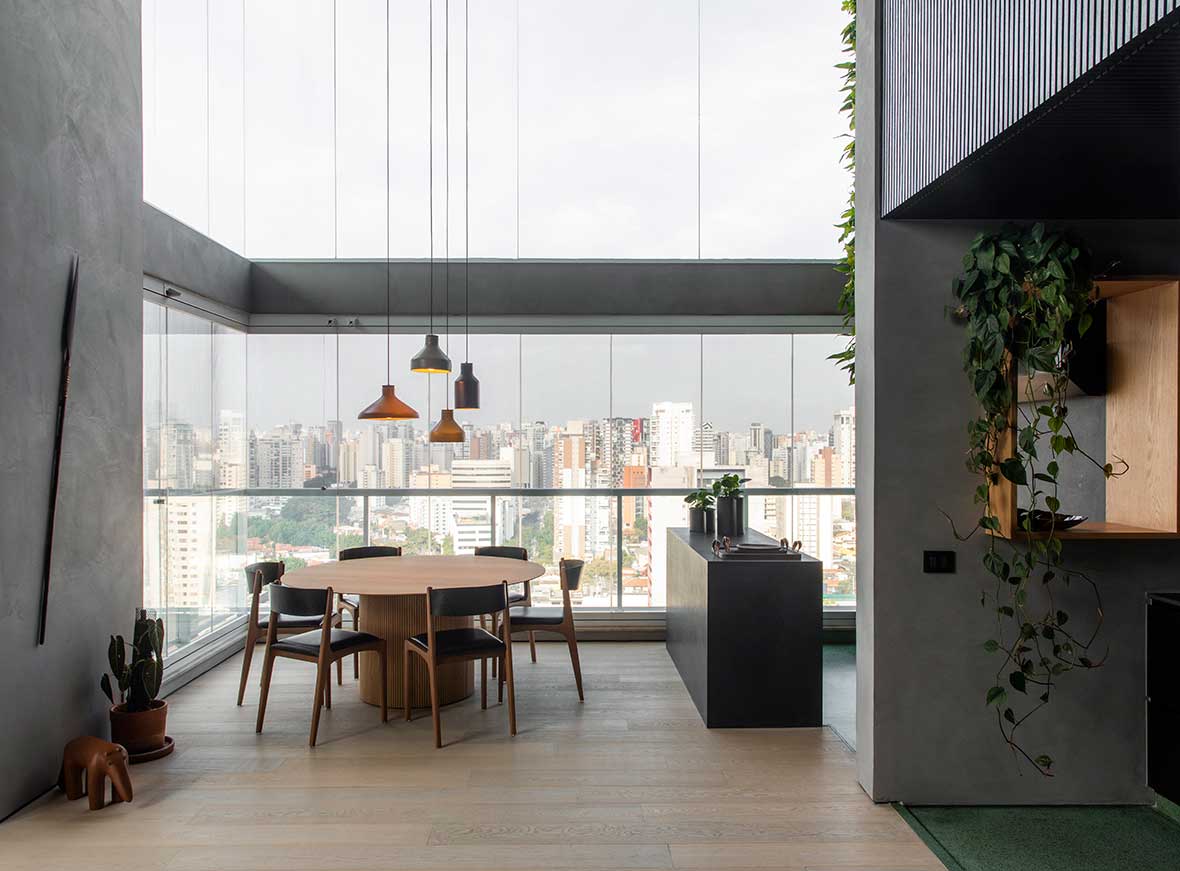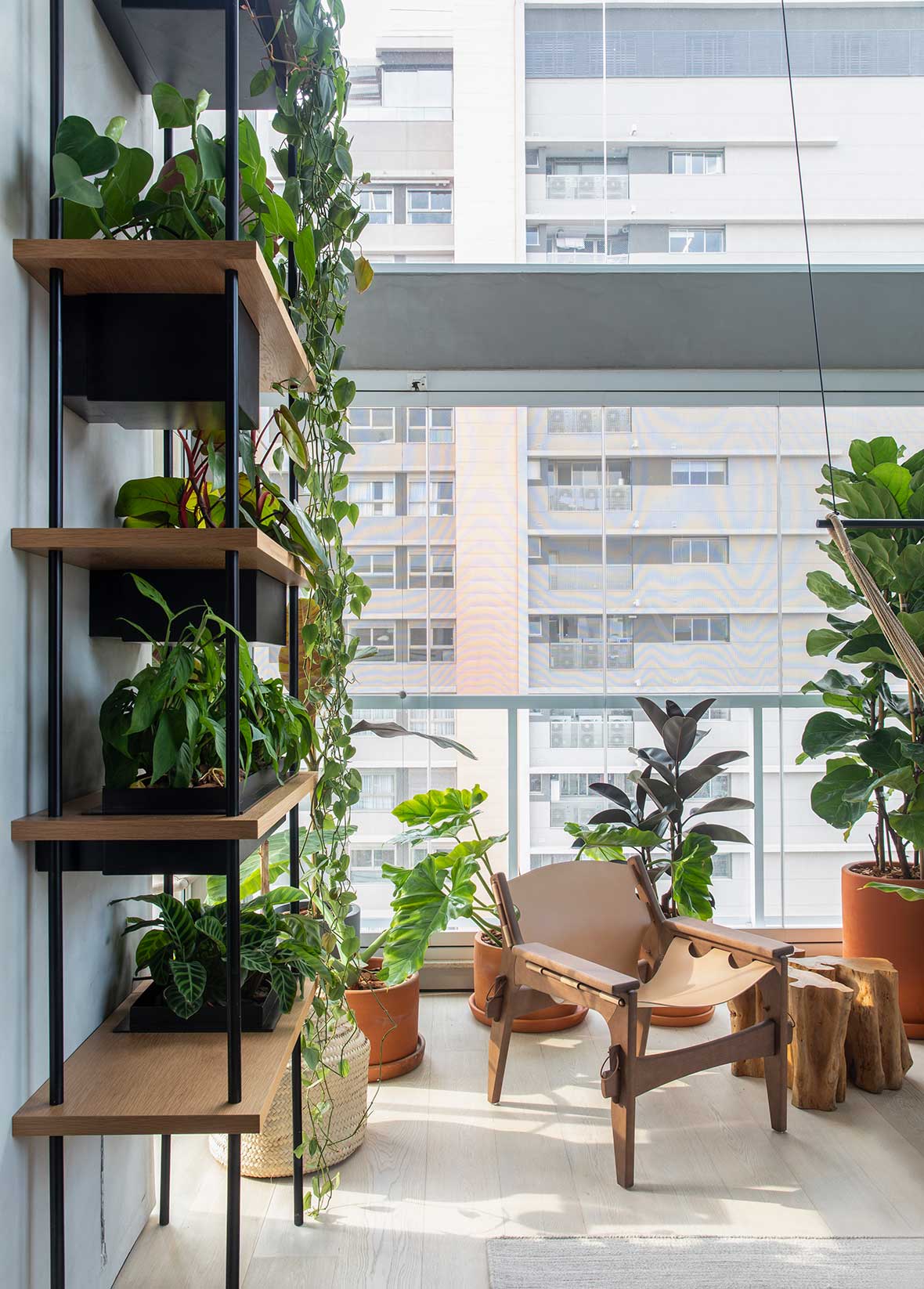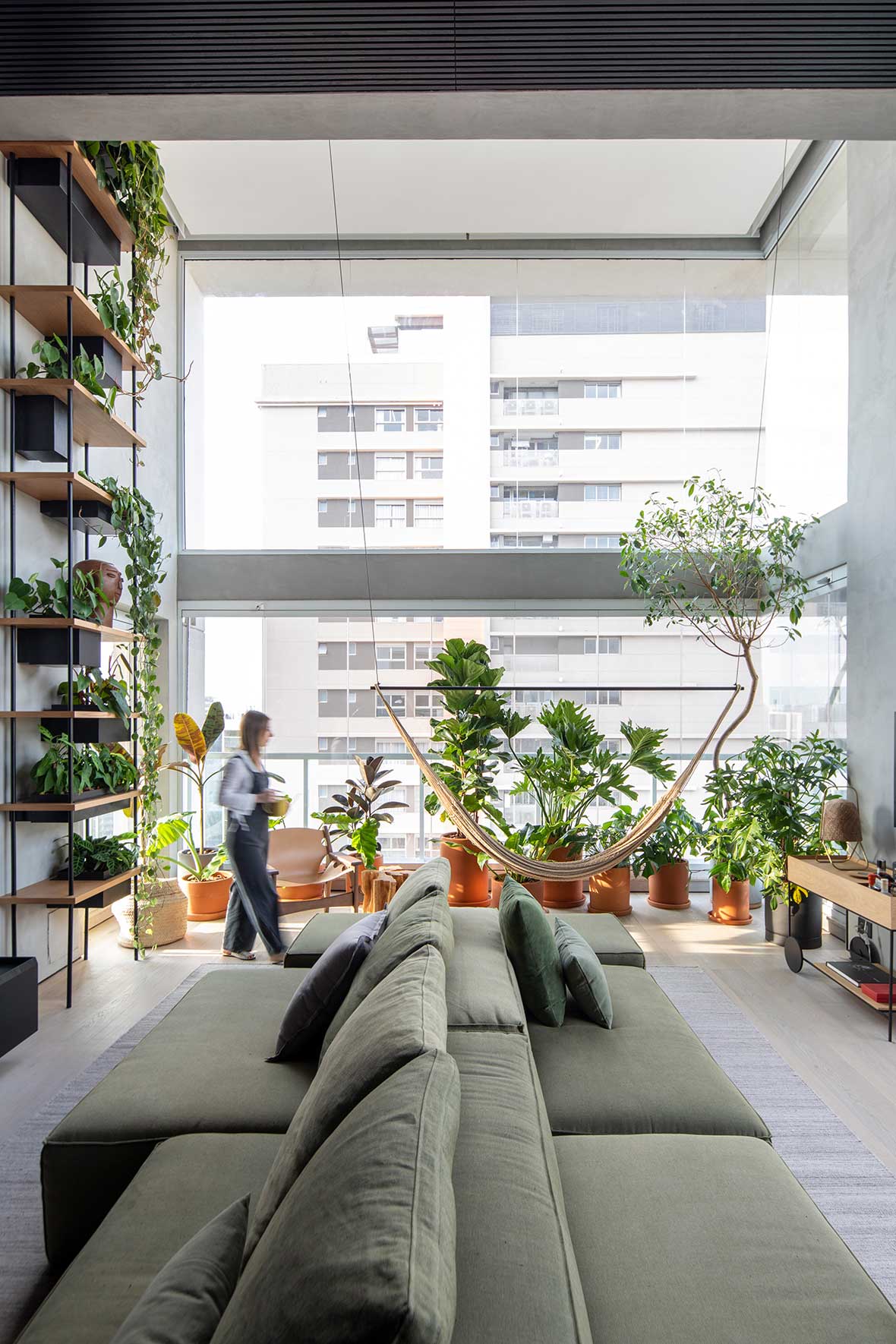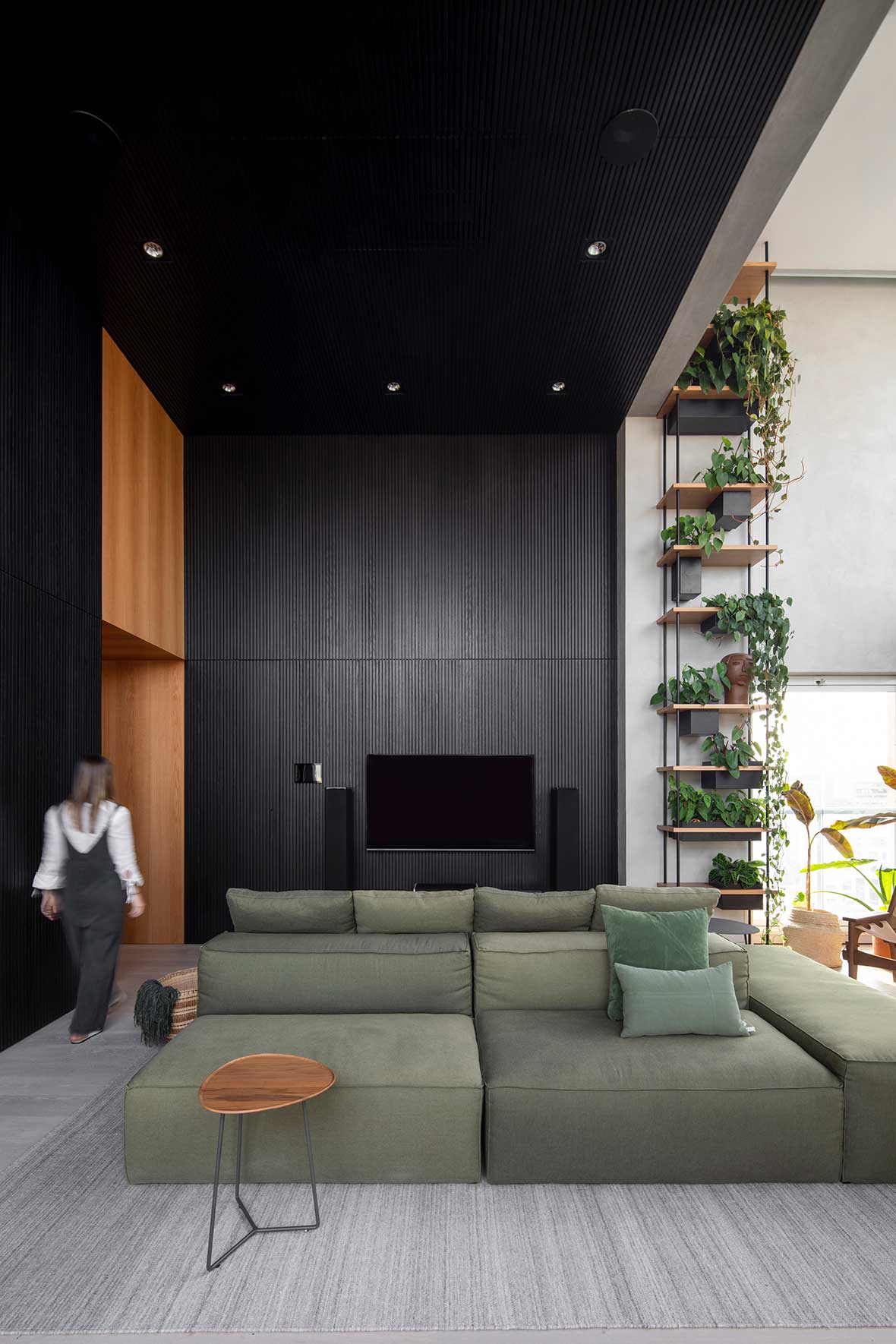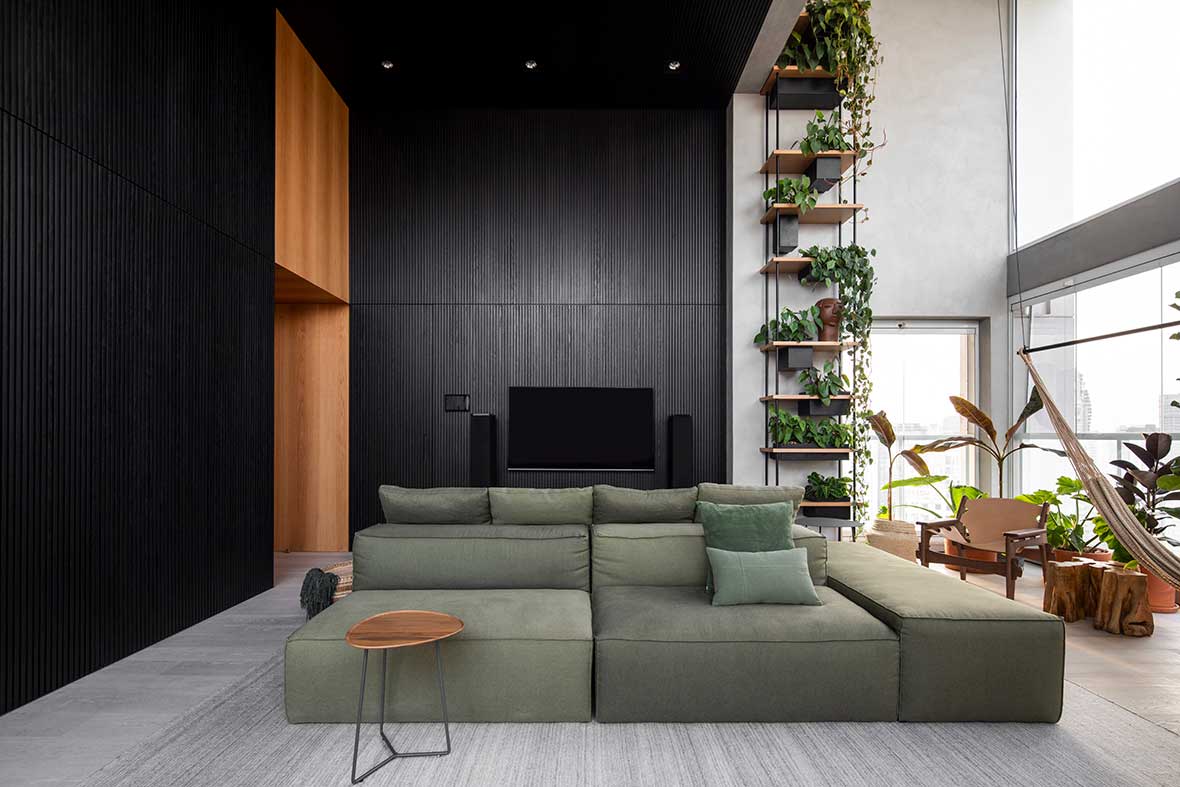 A Modern São Paulo Apartment That Embraces Biophilia
1/24 Photos
2/24 Photos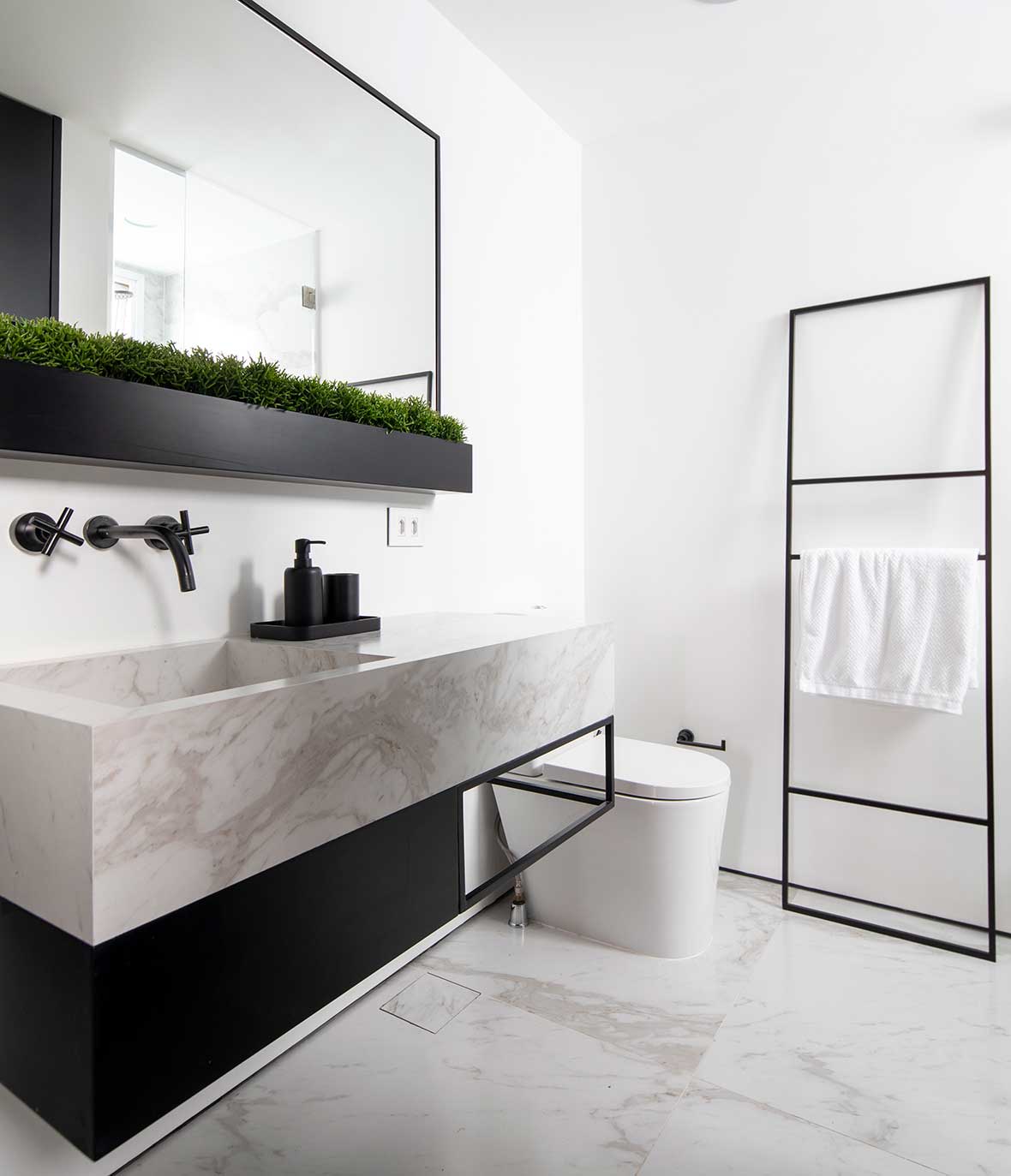 3/24 Photos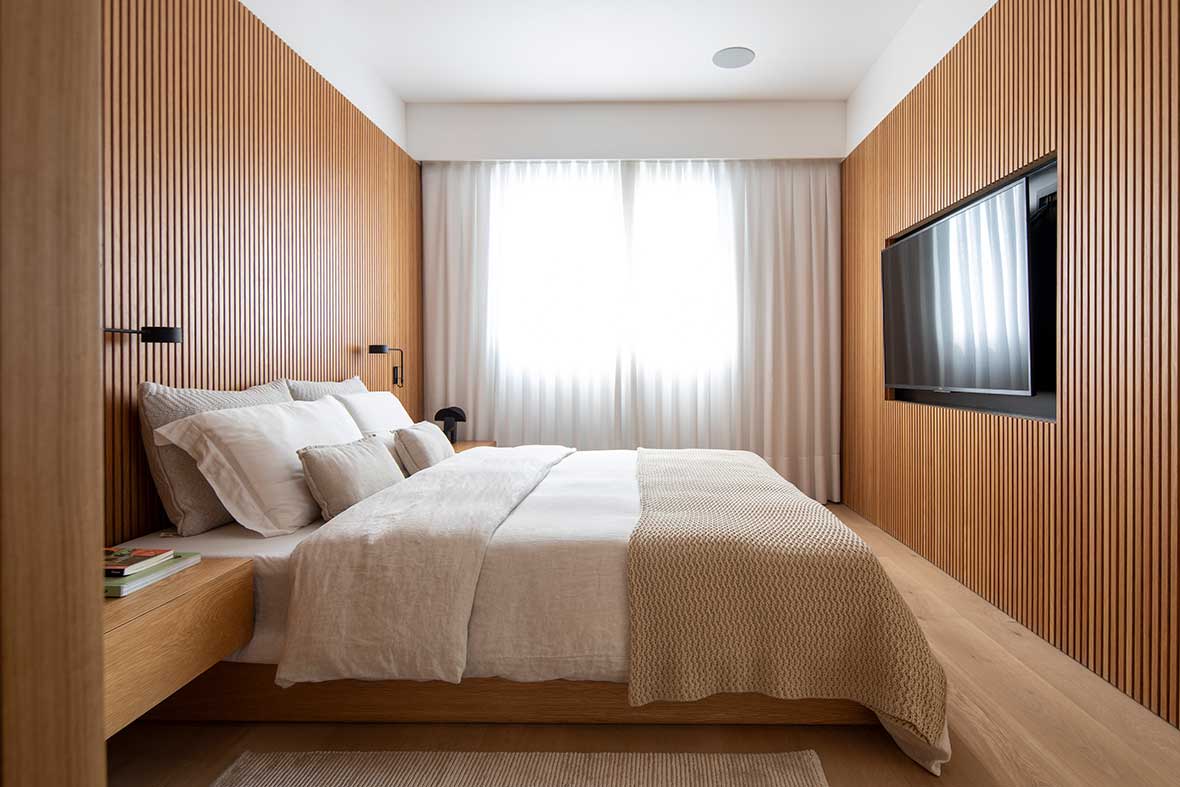 4/24 Photos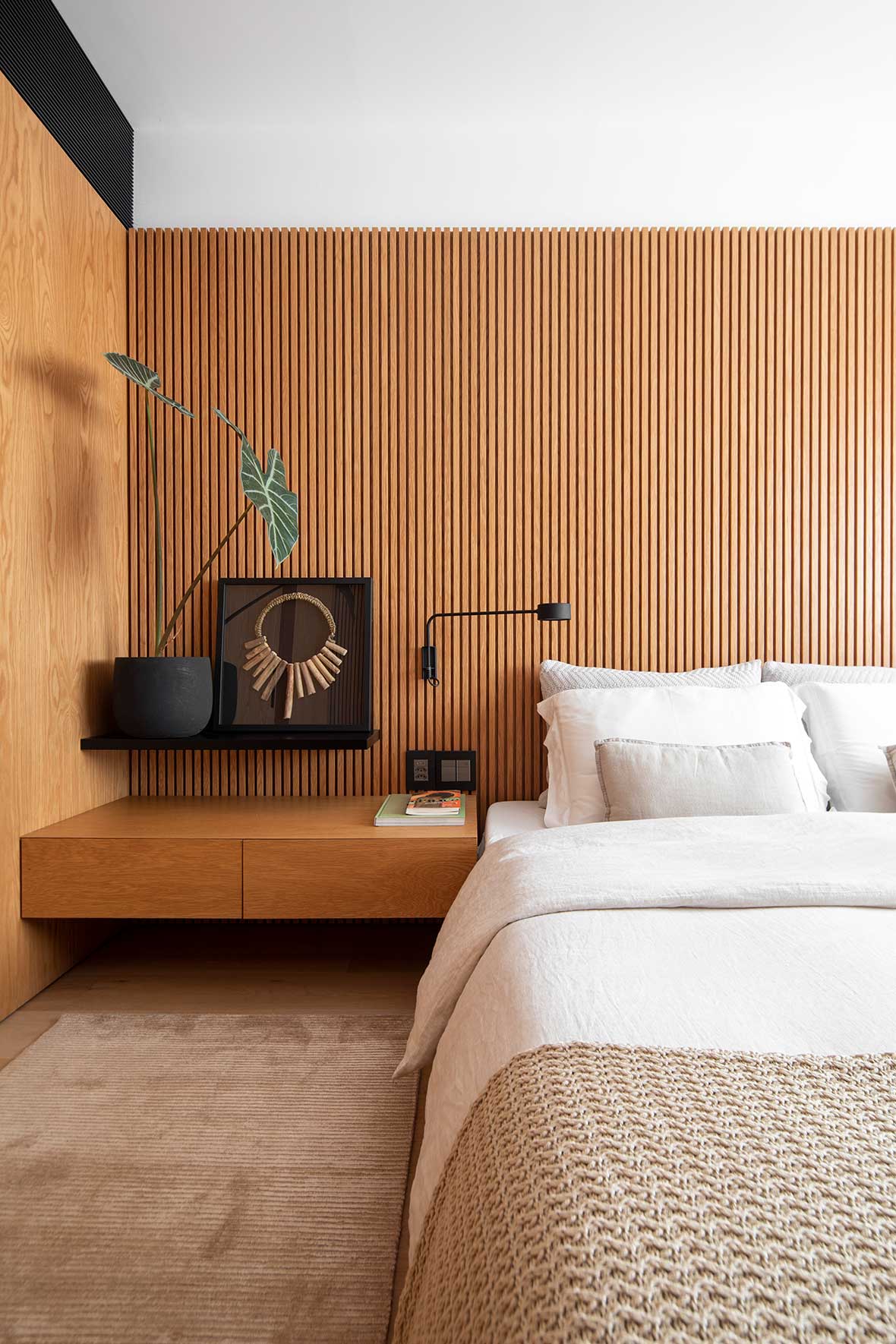 5/24 Photos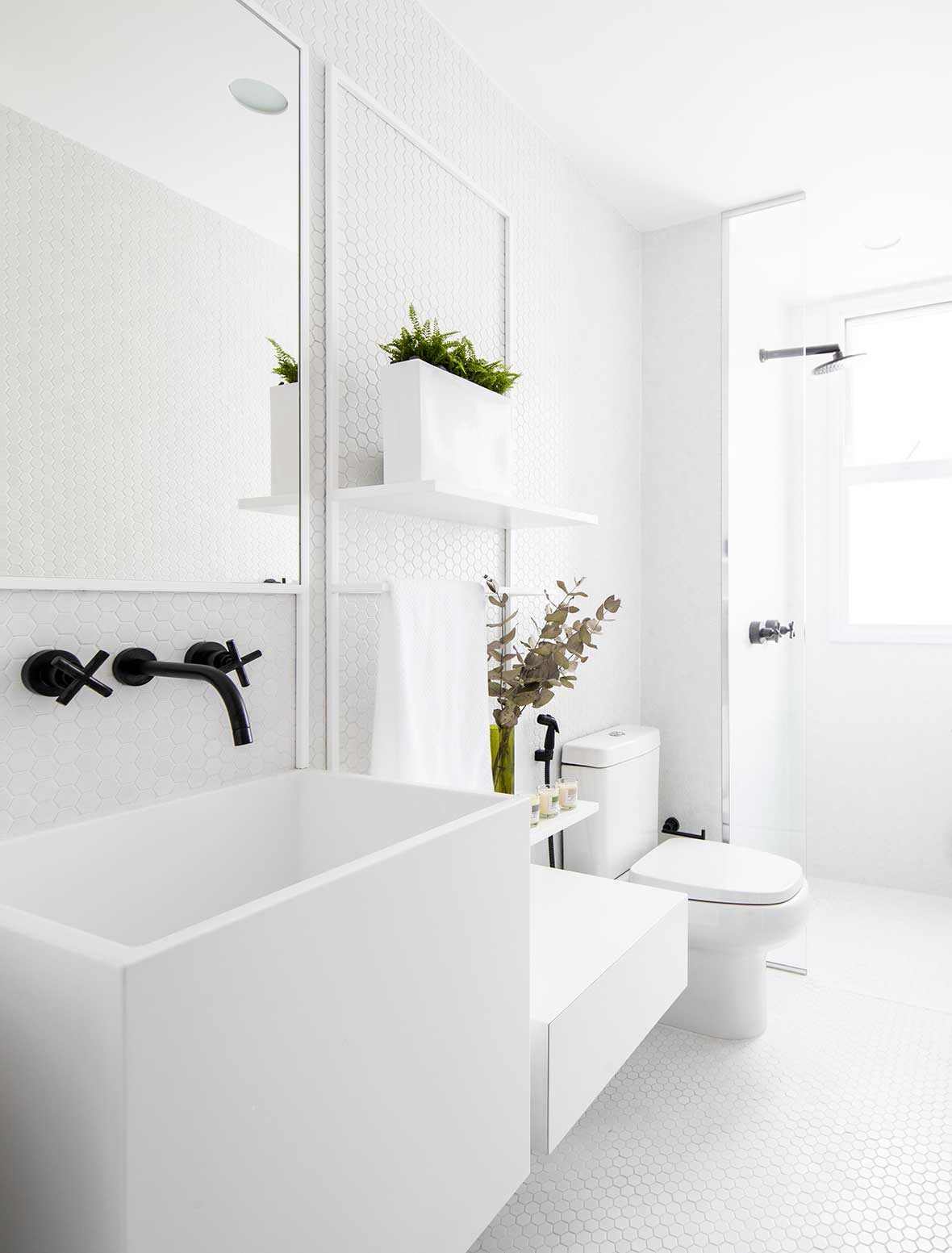 6/24 Photos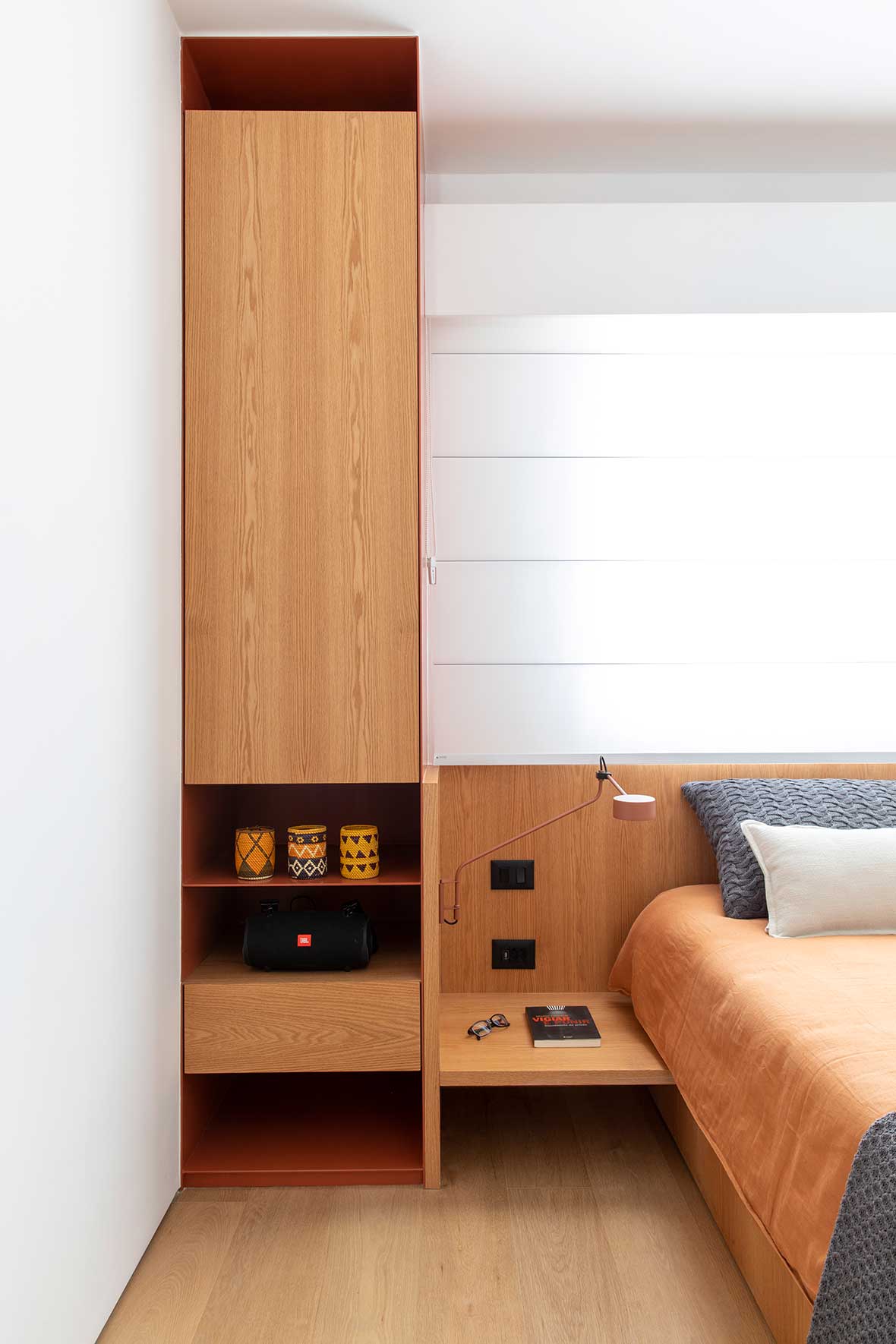 7/24 Photos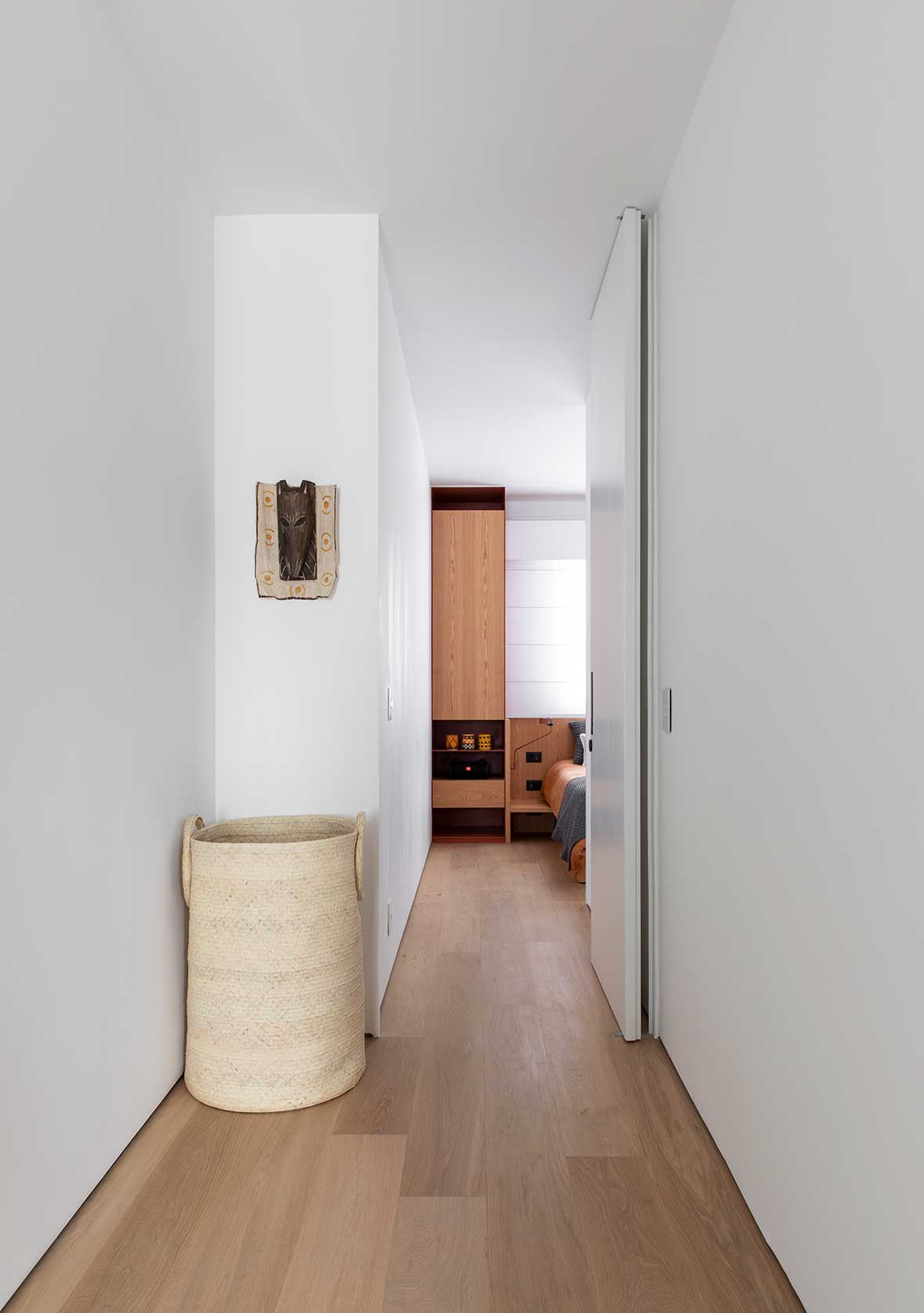 8/24 Photos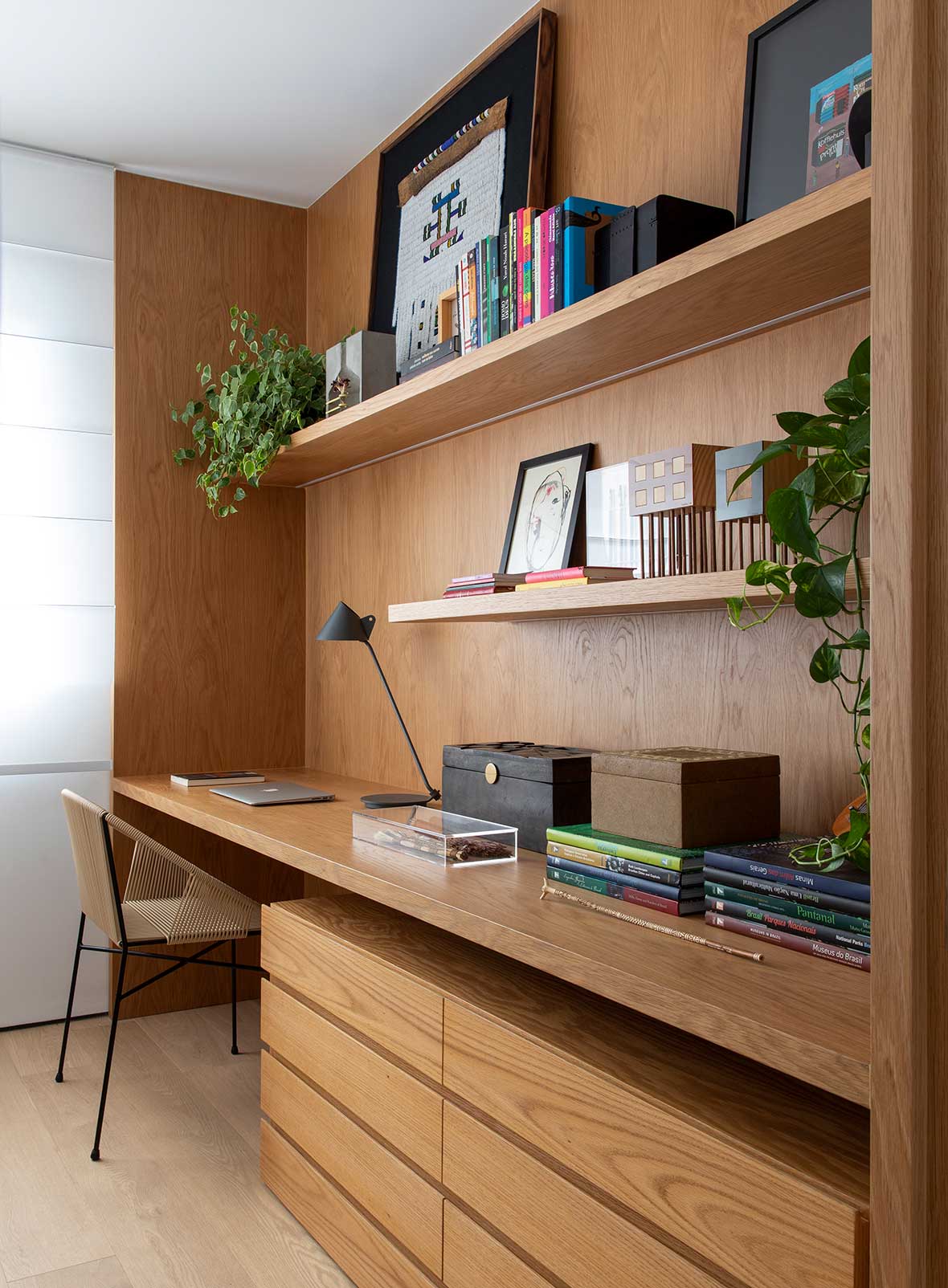 9/24 Photos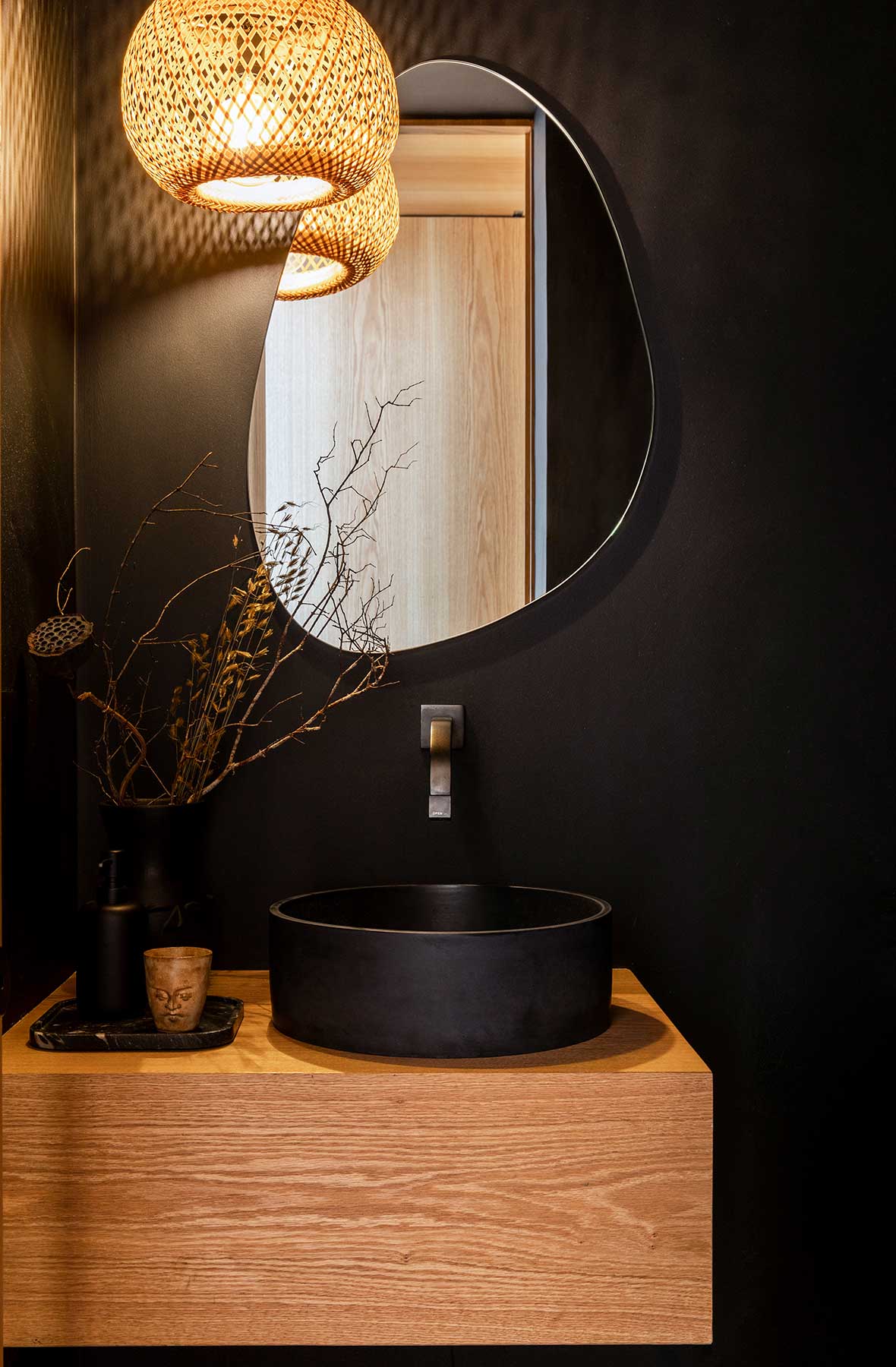 10/24 Photos
11/24 Photos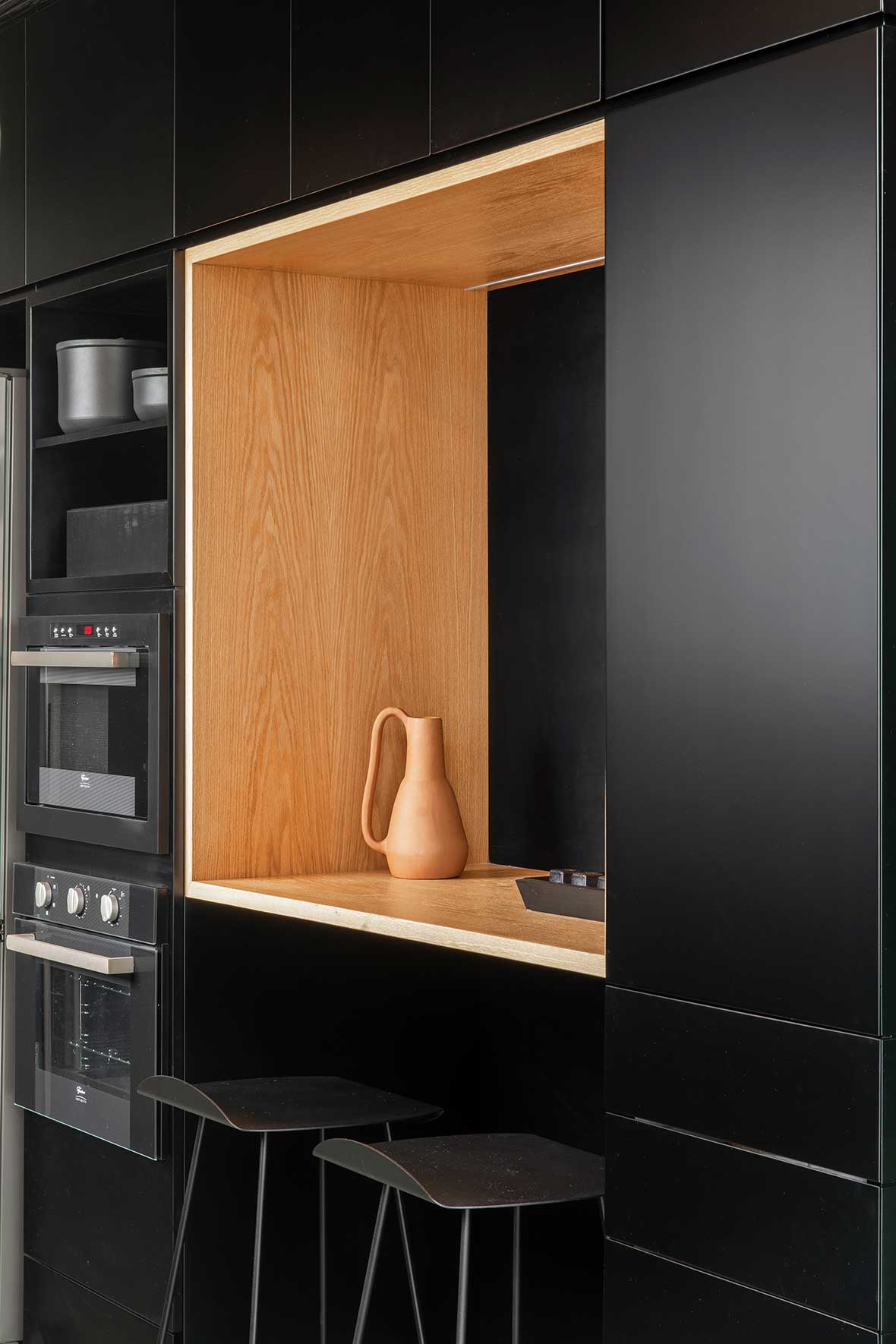 12/24 Photos
13/24 Photos
14/24 Photos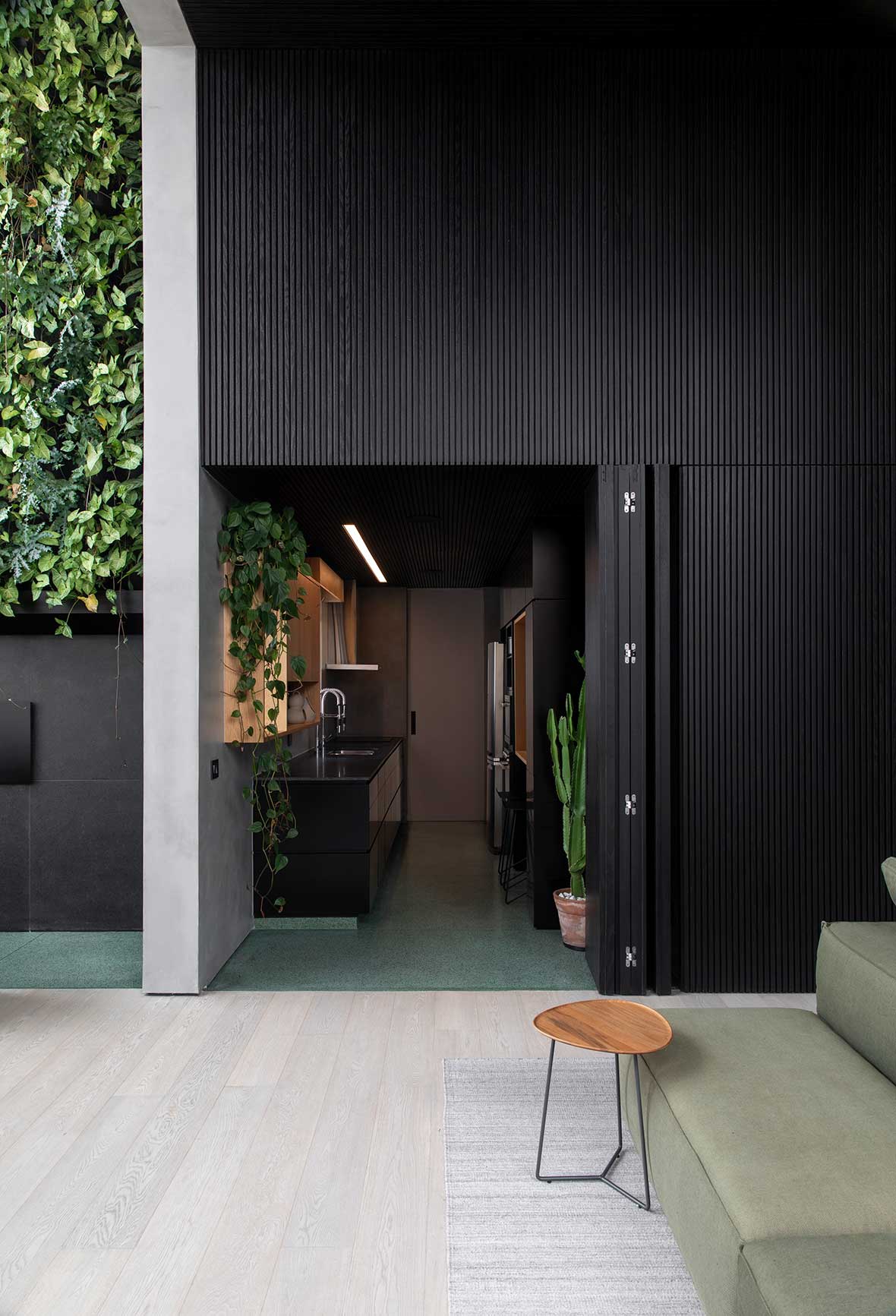 15/24 Photos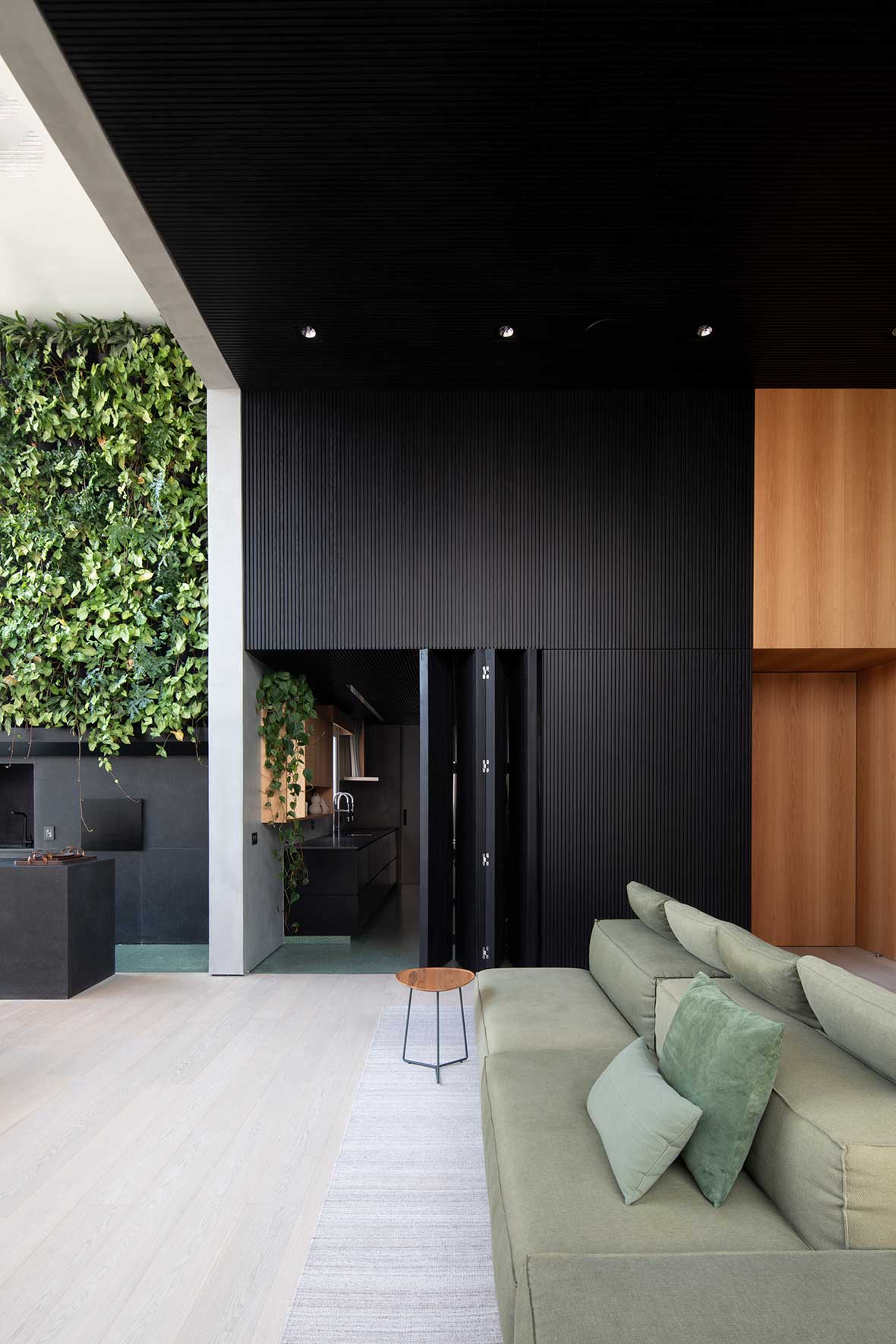 16/24 Photos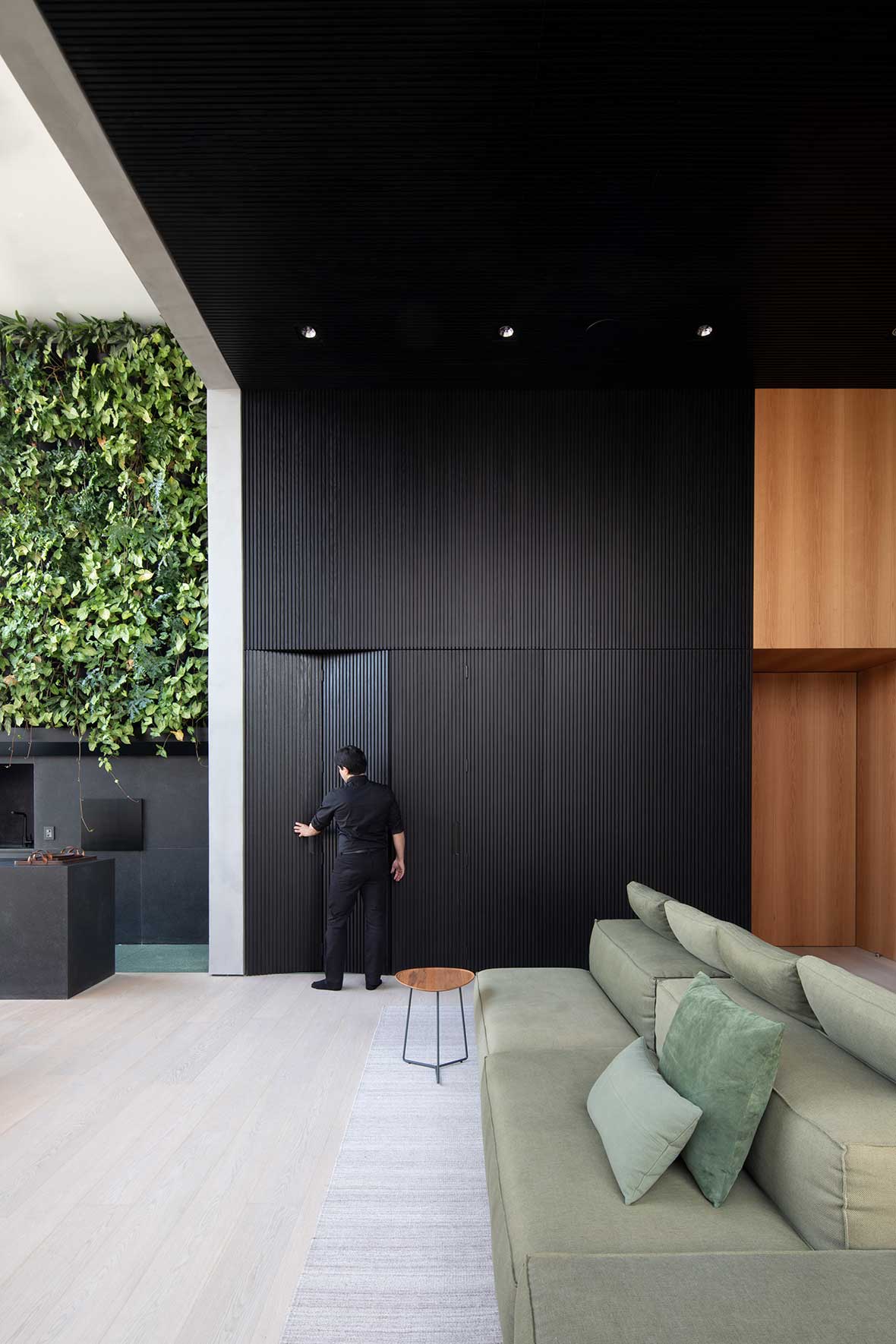 17/24 Photos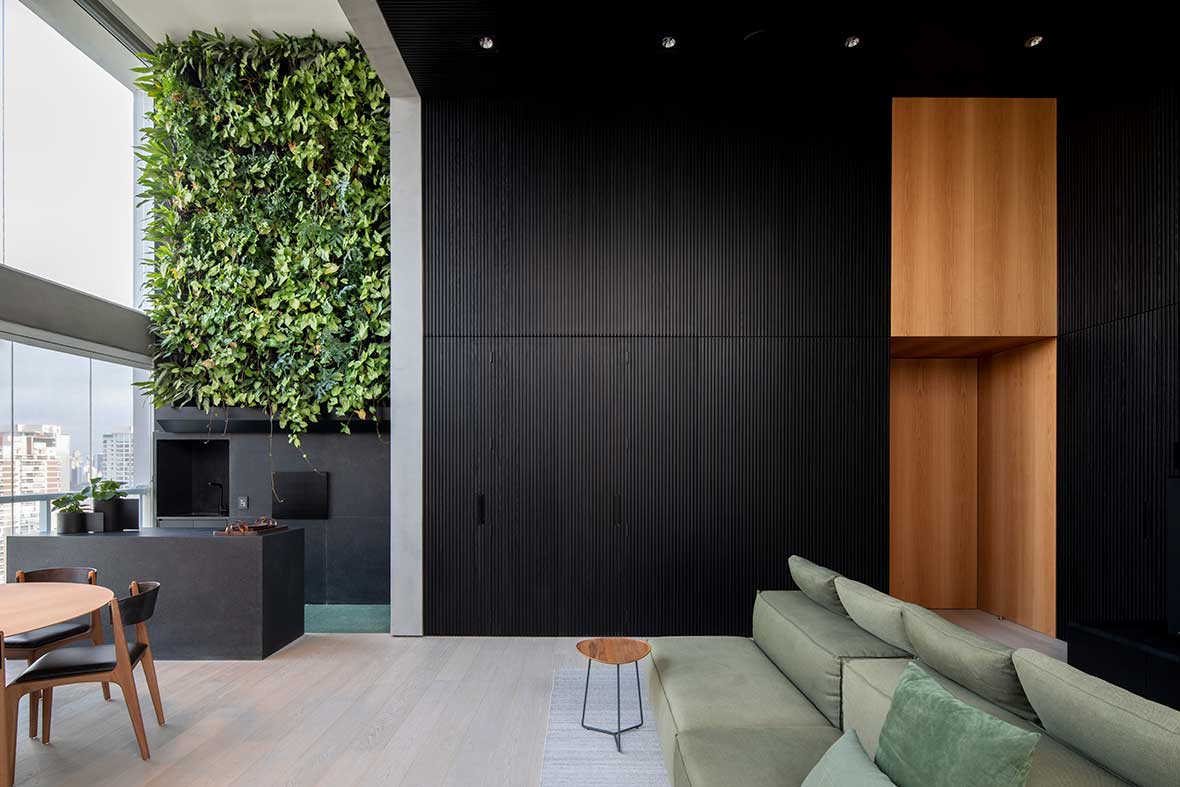 18/24 Photos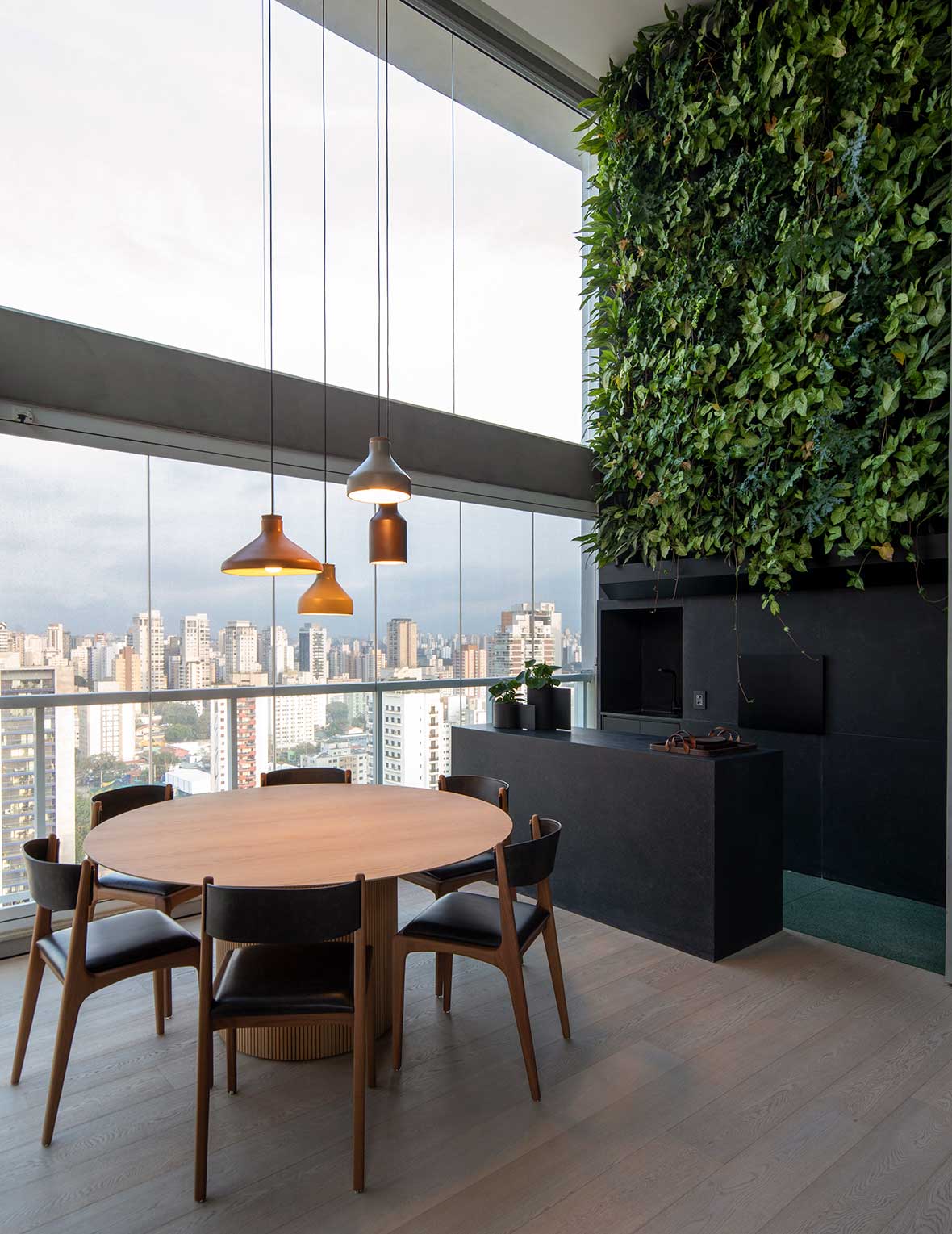 19/24 Photos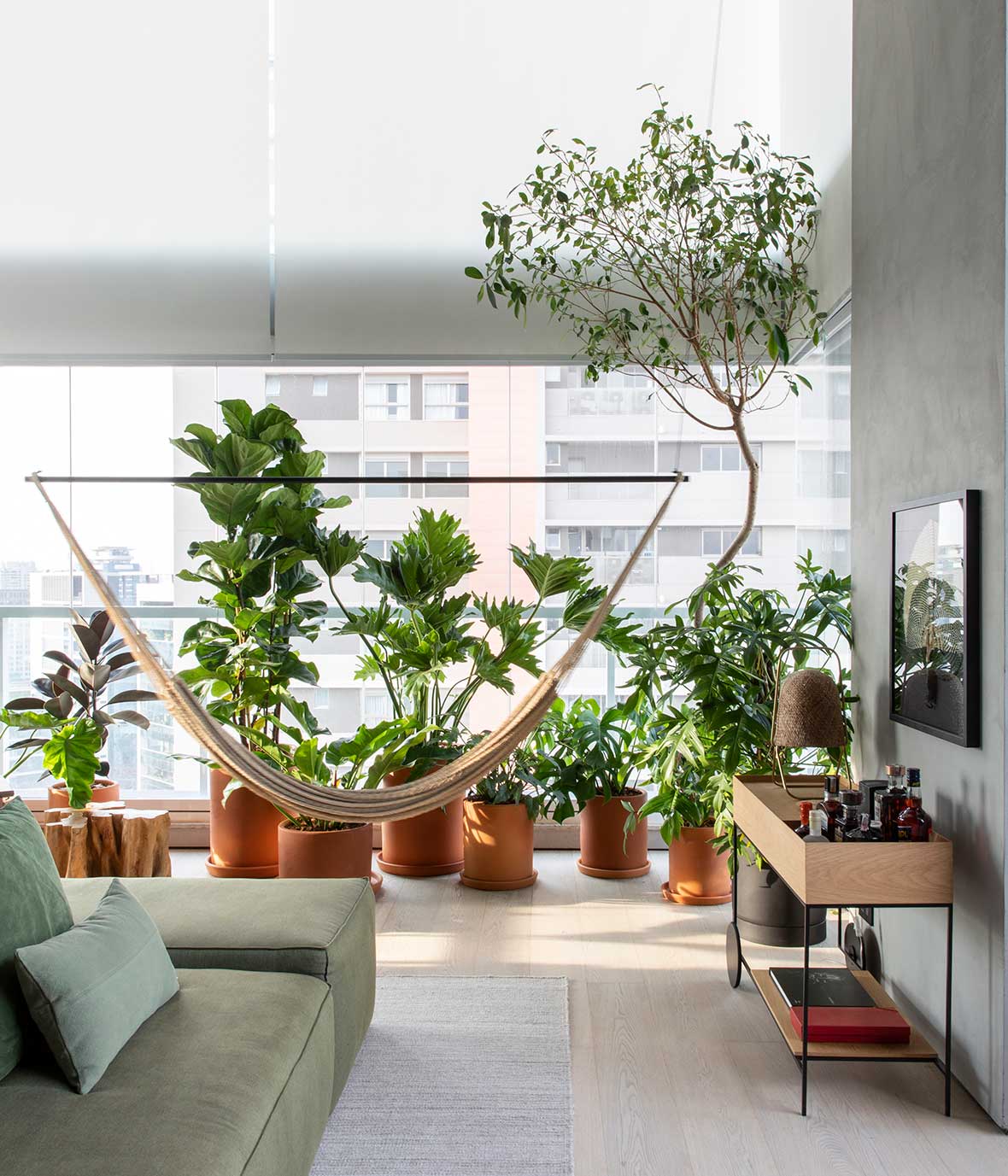 20/24 Photos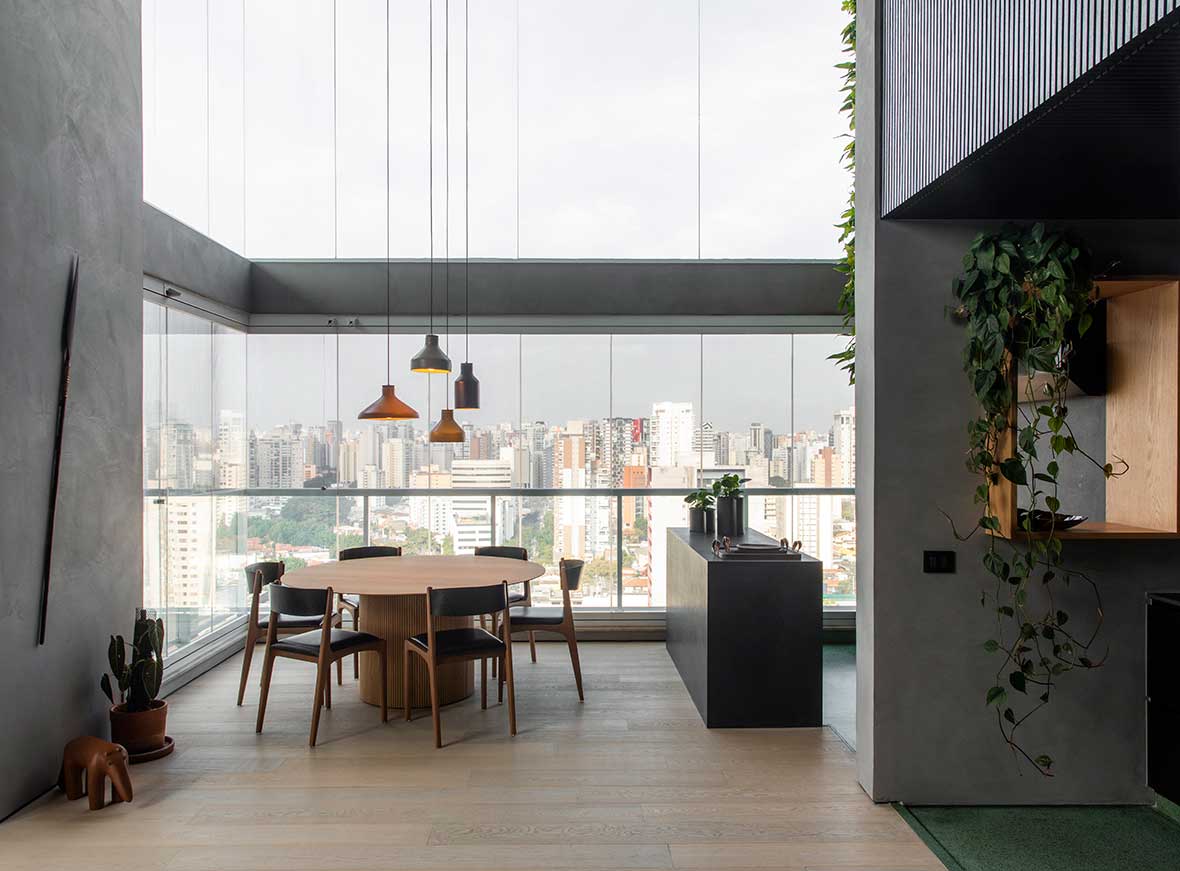 21/24 Photos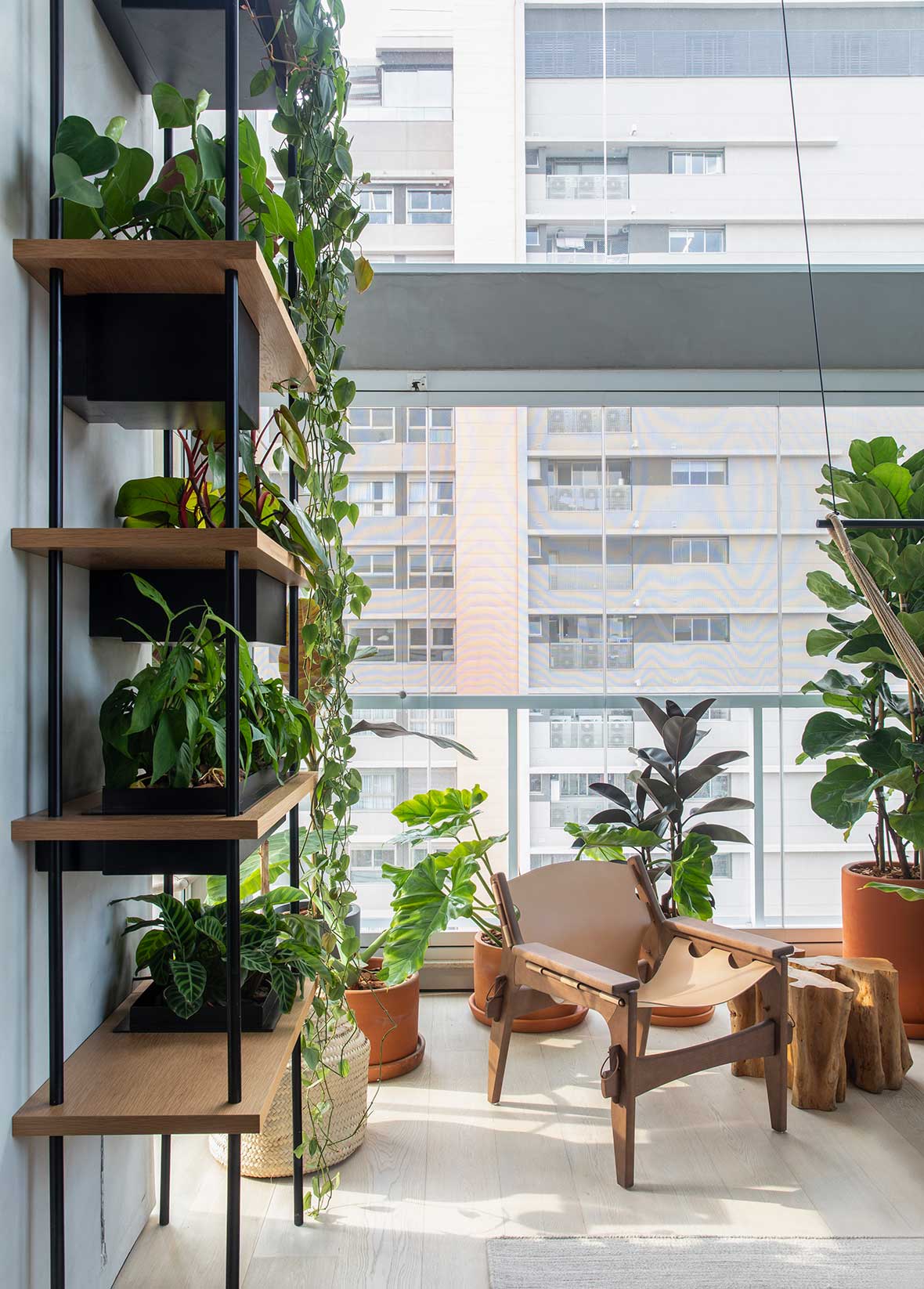 22/24 Photos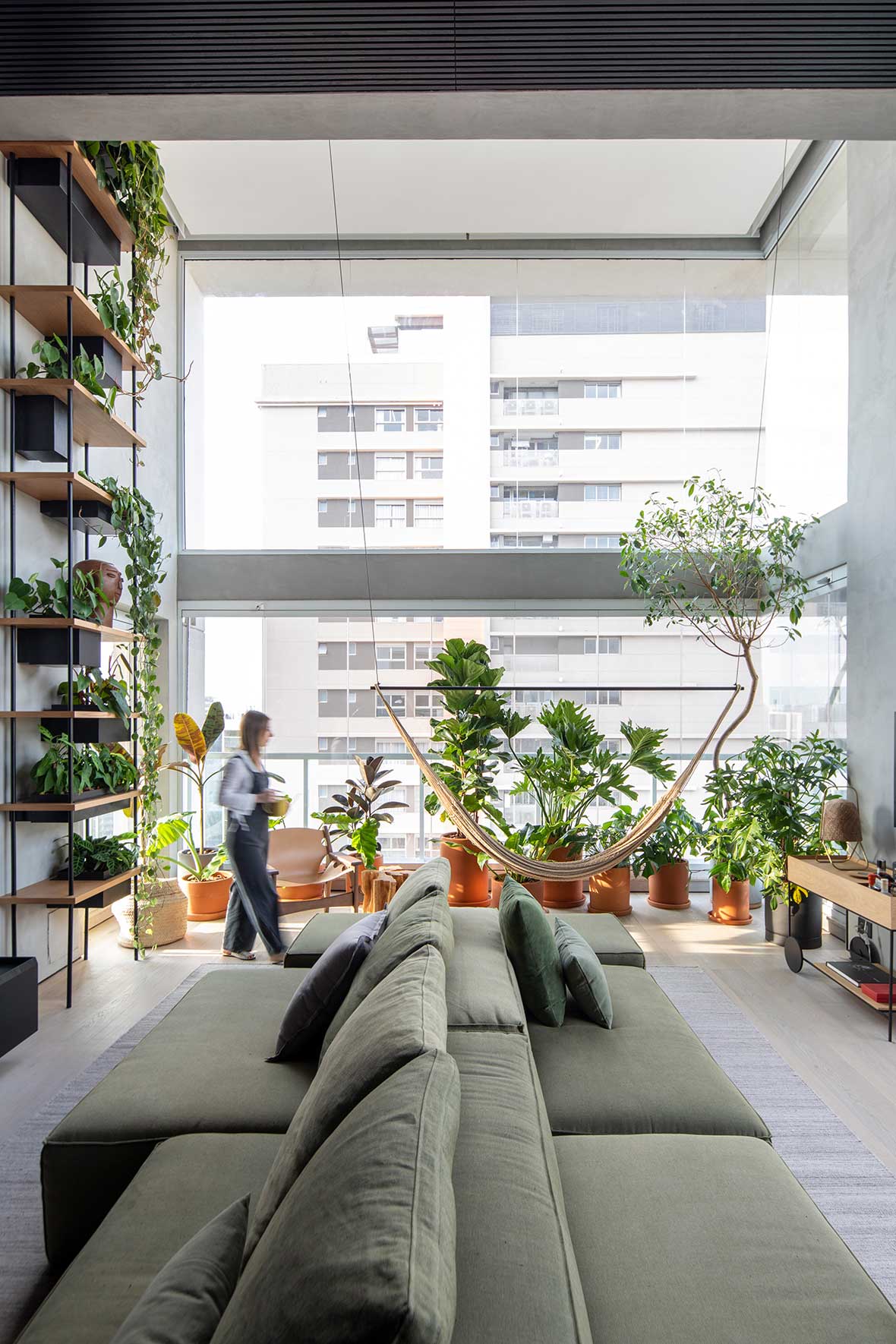 23/24 Photos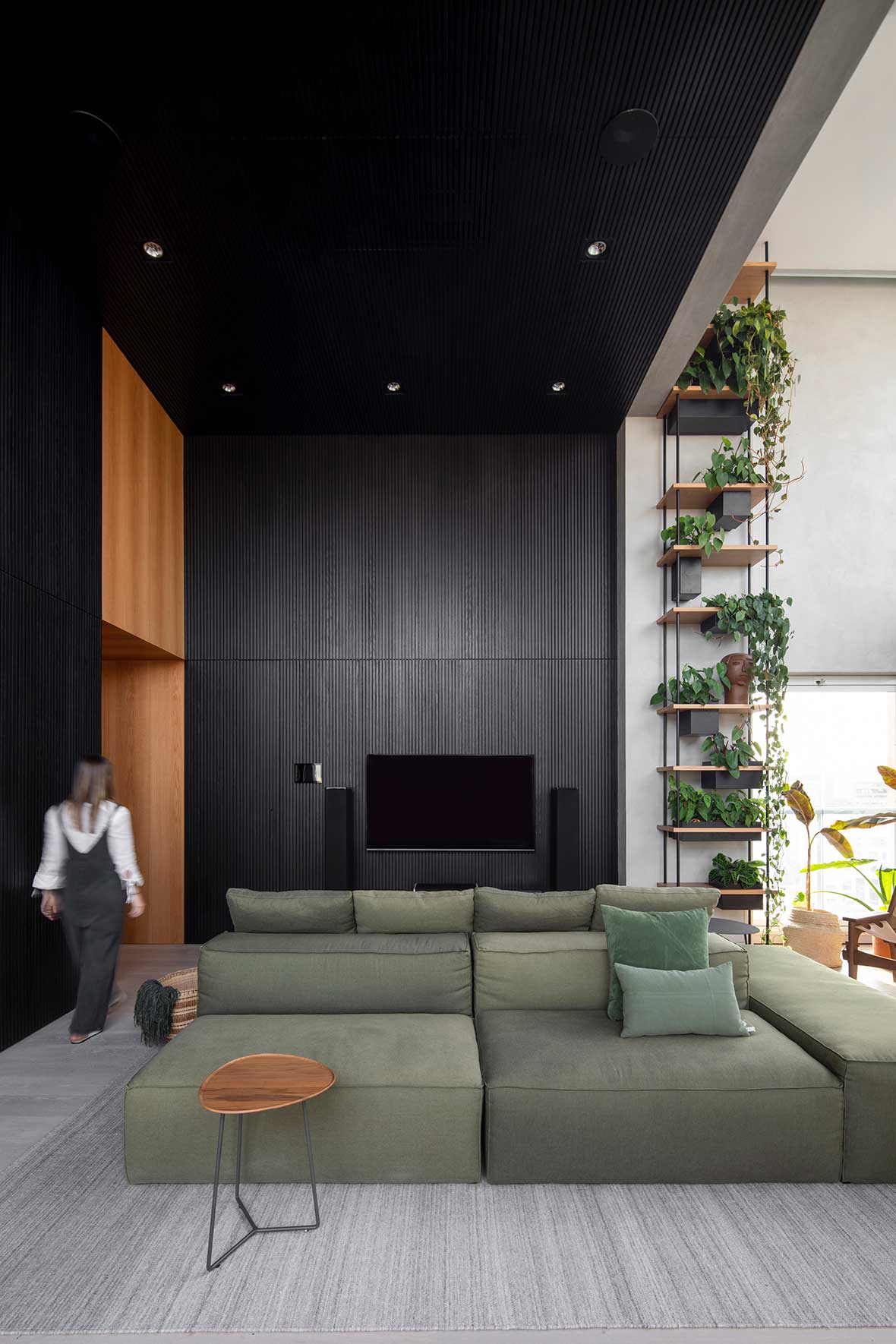 24/24 Photos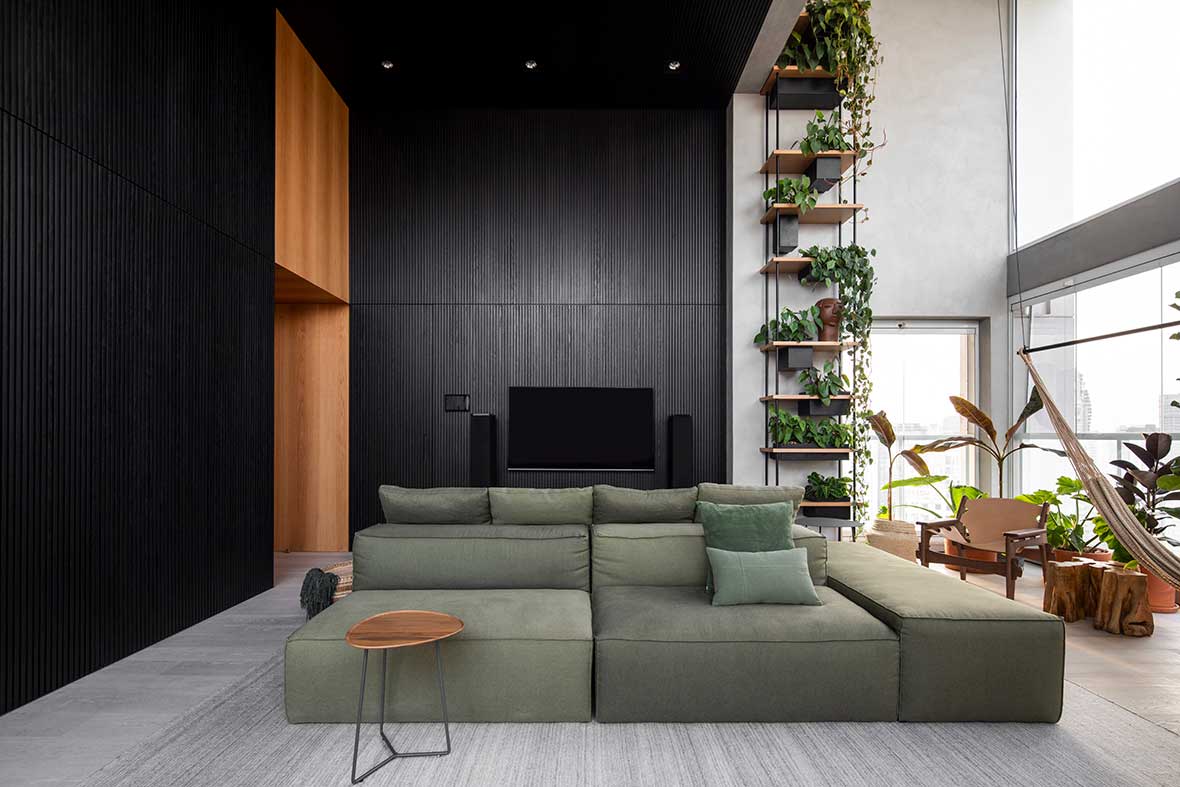 David Ito Arquitetura designed a modern apartment in São Paulo, Brazil based on two concepts: rational and emotional. Driven by the client's requests, the NCC Apartment merges the rational side, which is focused and connected, with needs being met for everyday life, while the emotional side relates to feelings and emotions, creating the ideal ambiance and how it can positively affect quality of life. Rationally, the layout of the private area needed to change from three small bedrooms into a large bedroom with bathroom, guest bedroom, and office that can double as a bedroom, for better functionality. She asked that the kitchen be able to switch from being isolated to part of the social area as needed. Emotionally, she said that she'd "like a sophisticated social area and a cozy private area."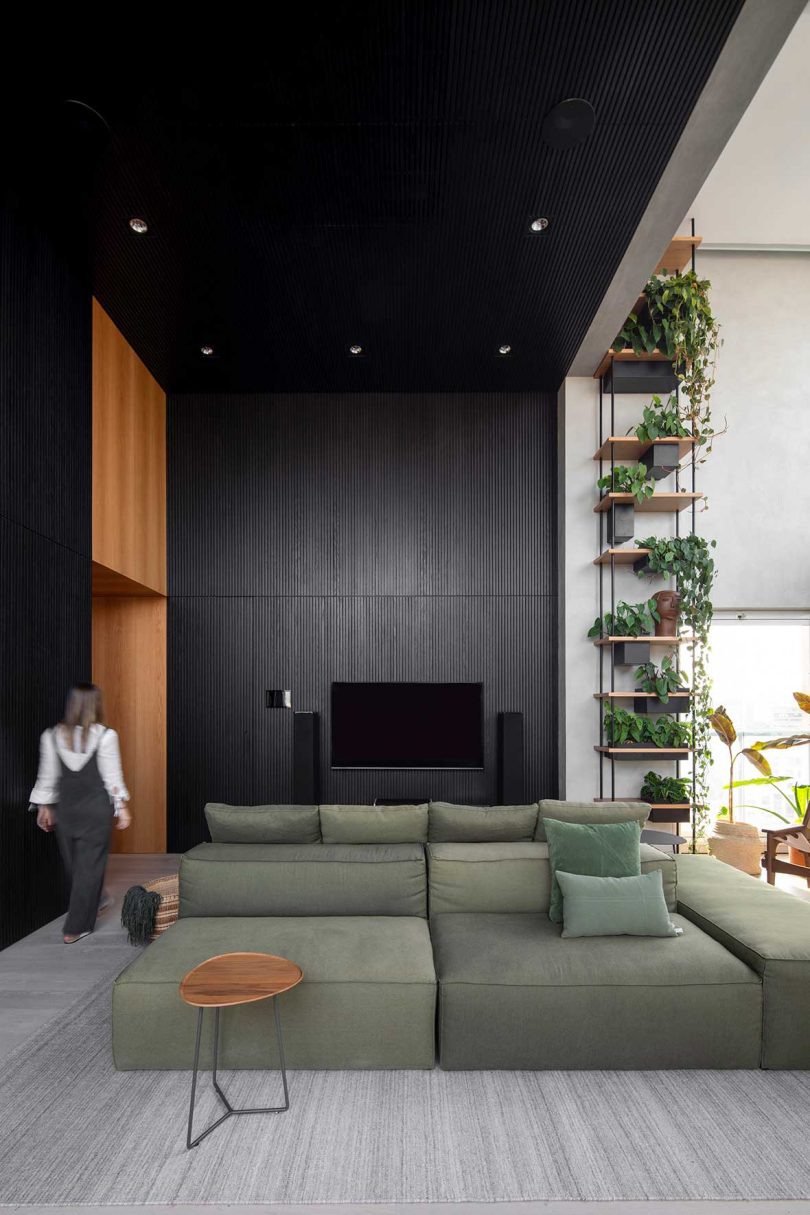 The client is a young businesswoman that owns a sustainable design company making objects out of used coffee grounds. Already having focus on design and sustainability, the architects made sure they remained at the forefront of the project.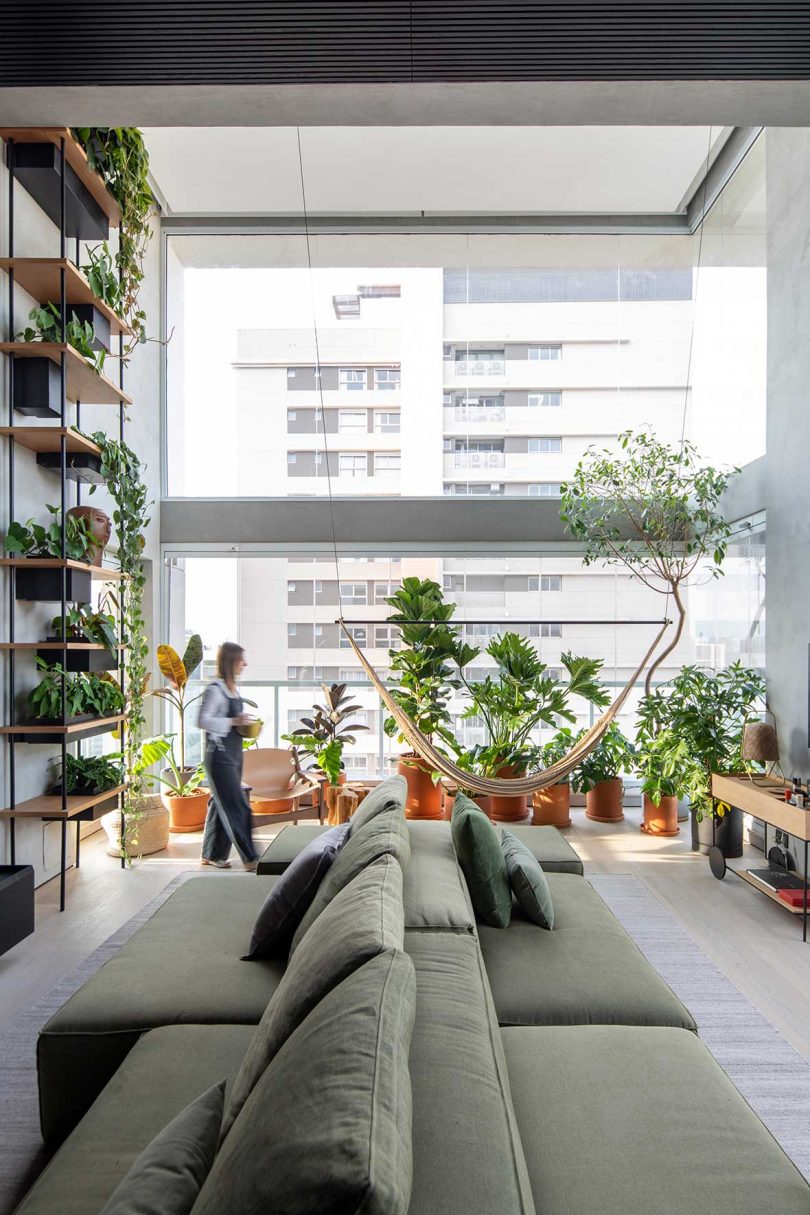 A minimalist, sophisticated design emerged through the use of just a few materials that made a big impact. The project embraces biophilia, from the warm, wood finishes, expansive glass panels, to of course, plants. The main living area boasts large windows that fill the space with natural light, perfect for the vertical gardens and greenery throughout. The plant shelf is even outfitted with its own automated irrigation and drainage system making it super easy to maintain.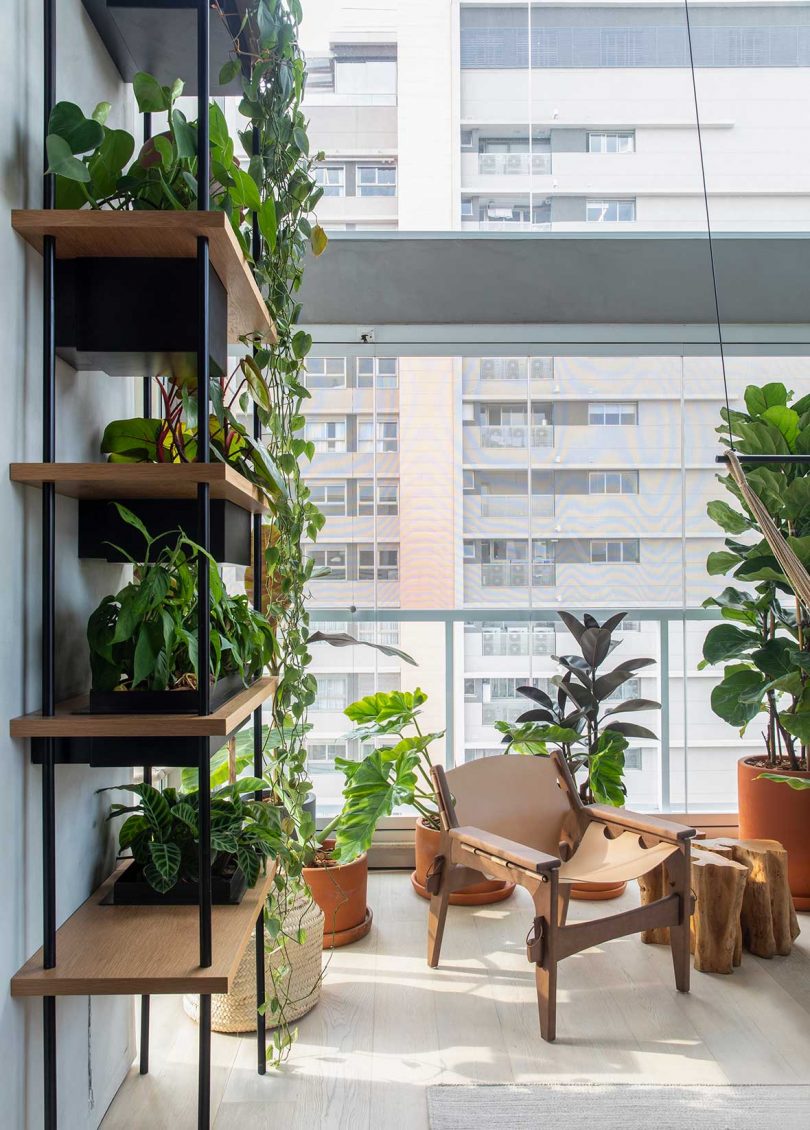 Double-height ceilings allow the greenery to reach the ceiling, adding a dramatic yet grounding detail to the space. The lush green hues are juxtaposed with dark ebonized vertical wooden panels that give nod to the client's coffee business while bringing sophistication.
The kitchen alcove opens up thanks to folding doors that blend into the dark wood panels. Both green and dark elements continue into the kitchen uniting the space with the living room.
A lighter wood finish and white become the color palette for the private area of the apartment creating a cozy environment for relaxing.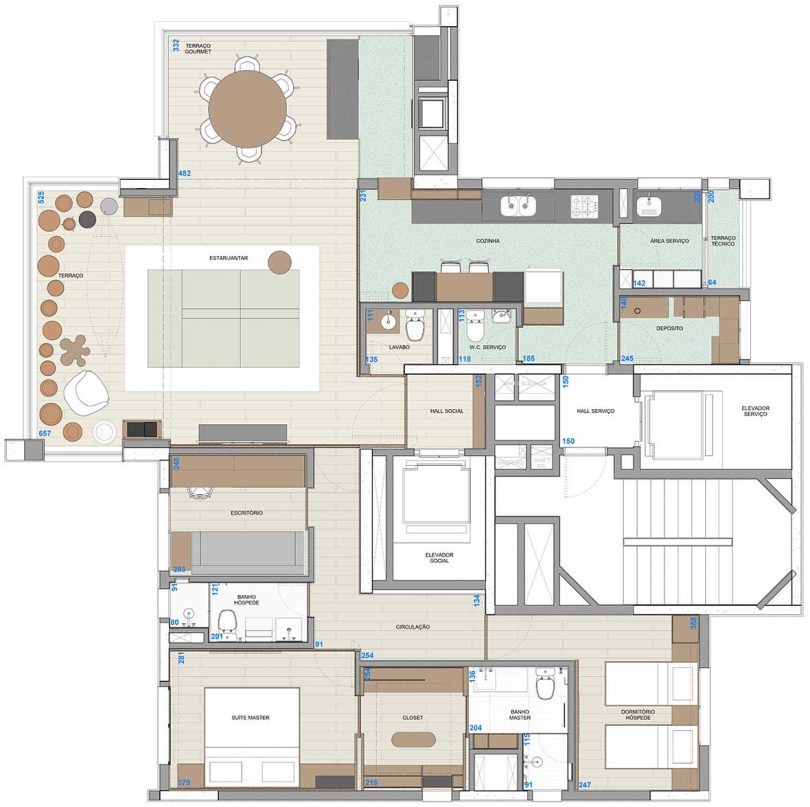 Photos by Maíra Acayaba.