A Modern Nagoya Apartment That Adapts as the Child Grows
A Modern Nagoya Apartment That Adapts as the Child Grows
1/19 Photos
2/19 Photos
3/19 Photos
4/19 Photos
5/19 Photos
6/19 Photos
7/19 Photos
8/19 Photos
9/19 Photos
10/19 Photos
11/19 Photos
12/19 Photos
13/19 Photos
14/19 Photos
15/19 Photos
16/19 Photos
17/19 Photos
18/19 Photos
19/19 Photos
Architect Taka Shinomoto, of rhymedesign, completed an apartment renovation in Nagoya, Japan, dubbed The Room for Small Gulliver, that's designed to adapt as the couple's child grows up. Looking to the fantasy worlds of Gulliver's Travels and Alice's Adventures in Wonderland, the interior plays with scale hoping to inspire the child's imagination while allowing the parents to live normally. The adults will see chairs to sit on, but the child could see those same chairs as a table, desk, or counter, based on their smaller size. As the child grows up, their perspective and relationship to the surrounding environment will morph as needed.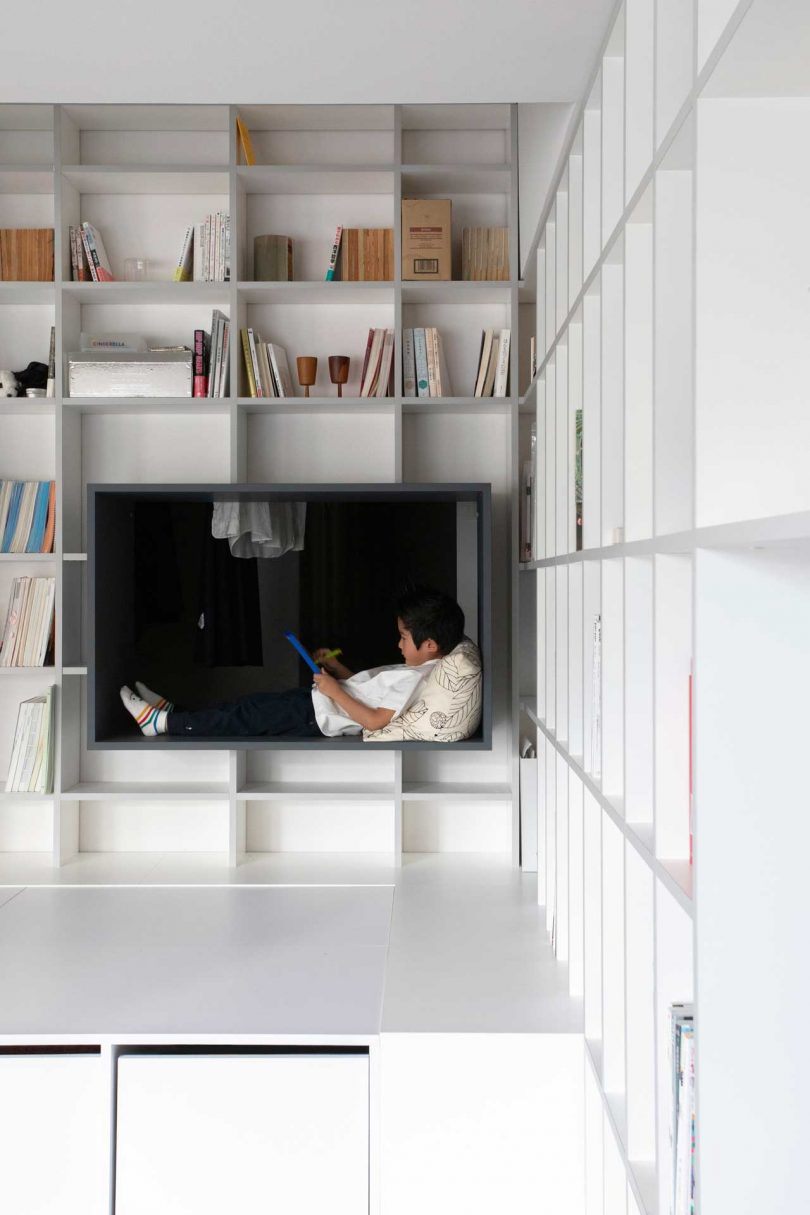 Part of that idea is shown through three grey frames rhymedesign created, the smallest incorporated into the built-in bookshelf, another that can be moved around as needed, and the largest frames a bay window in the kitchen/dining room area. Each nook is made to let the child use them in different ways as they grow in size, whether it's for play, to lounge inside and read, or to use as a desk.
The parents' bedroom is an all-green retreat they can escape to with a large sliding panel clad in a deer print that moves to the side to reveal the closet.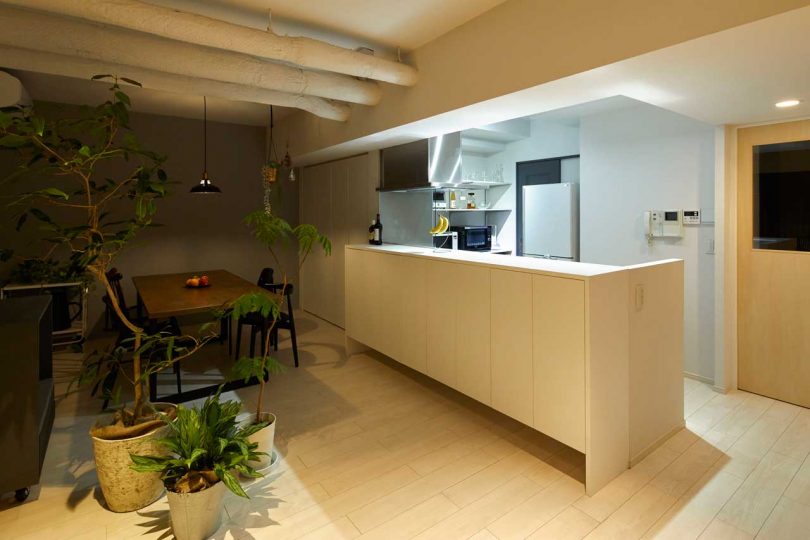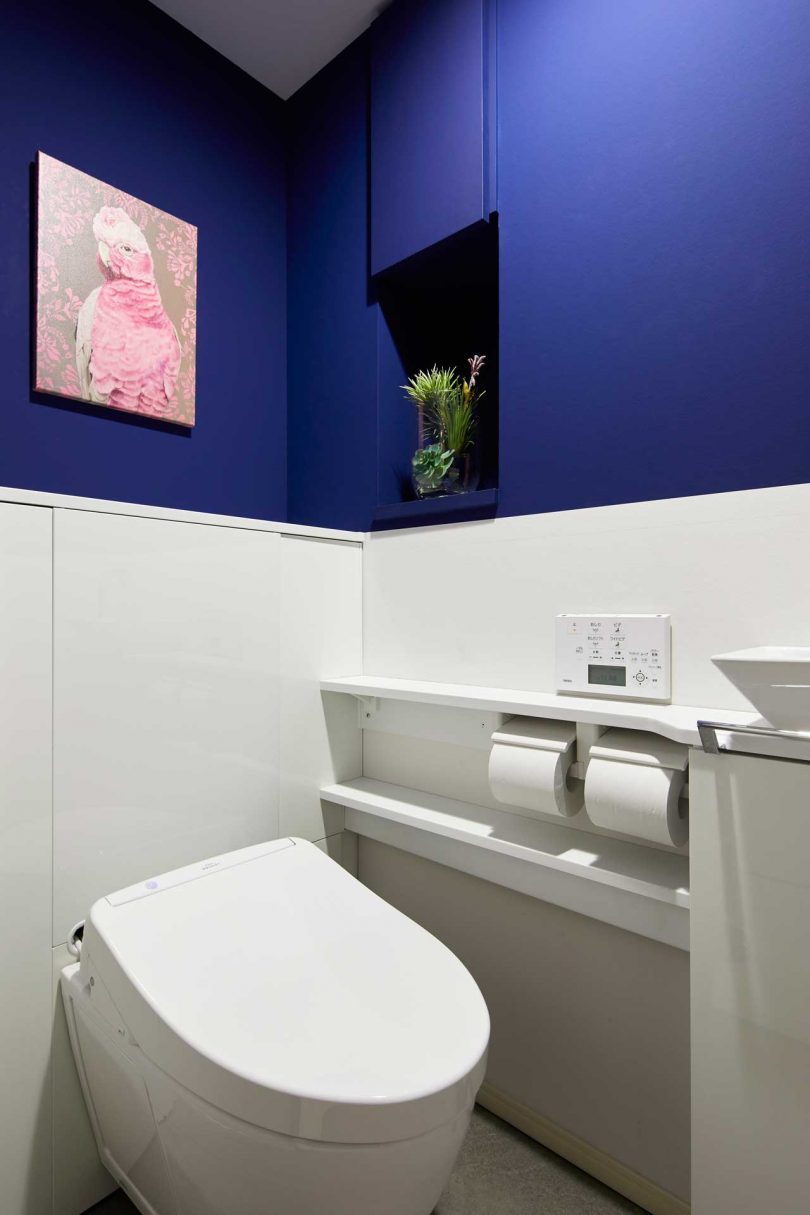 Photos by Shinya Watanabe.