A family of four enlisted the help of Reflect Architecture to renovate this modest house near Wychwood Barns in Toronto. The buyers knew it would mean living in close quarters but it could work with the right layout. Instead of an addition or knocking down walls, Reflect was tasked with maximizing the space and improving the light throughout. They designed a single corridor that visually links the front to the back while also connecting to independent areas just off of it.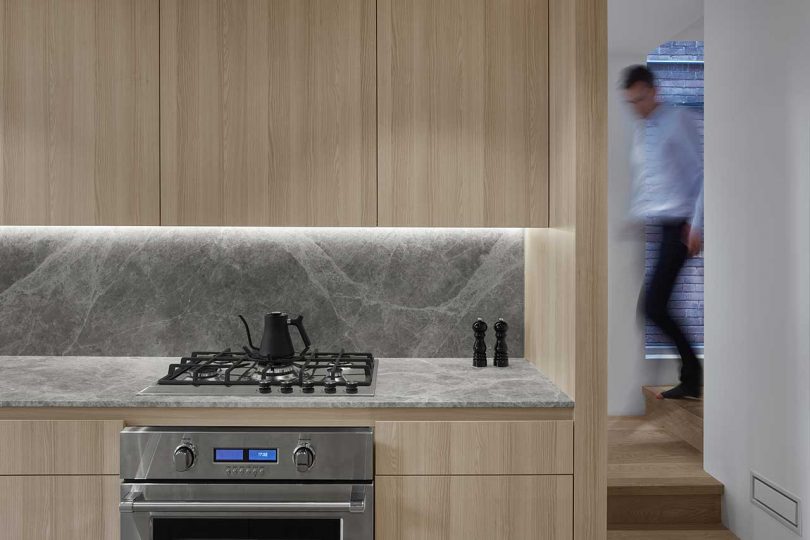 The kitchen feels larger than it is with wood panels carried up onto the ceiling that visually lead the eyes to the back of the house and to the outside.
Upstairs, a bridge crosses over the staircase leading to the main bedroom's ensuite.
The two bathrooms were relocated to the center allowing the bedrooms to be placed at the front and back of the house to benefit from the natural light.
Photos: Riley Snelling, courtesy of BowerBird
Art: Nicholas Metivier Gallery
Home Accessories: Hopson Grace
Furniture: Büro Klaus