When a young couple contacted Studio VARA with the need for a ground-up residence build on a small corner lot in Old Palo Alto that would suit their family of five, they approached the project as if it were a Rubik's Cube of interlocking spaces that could expand out into a landscape of outdoor rooms for maximum living space.
Distinctly different materials were used to differentiate between the  three levels of living: concrete for the basement, wood at the main level, and dark zinc for the top floor. Inside, uninterrupted floor-to-ceiling glass walls bring maximum sight-lines and daylight, along with a feeling of spaciousness, throughout. A set of sculptural steel stairs against a continuous stone slab wall anchors and unifies the three levels of the home. Everything throughout this design and build seems to have taken advantage of the small lot and the mild environment California offers residents.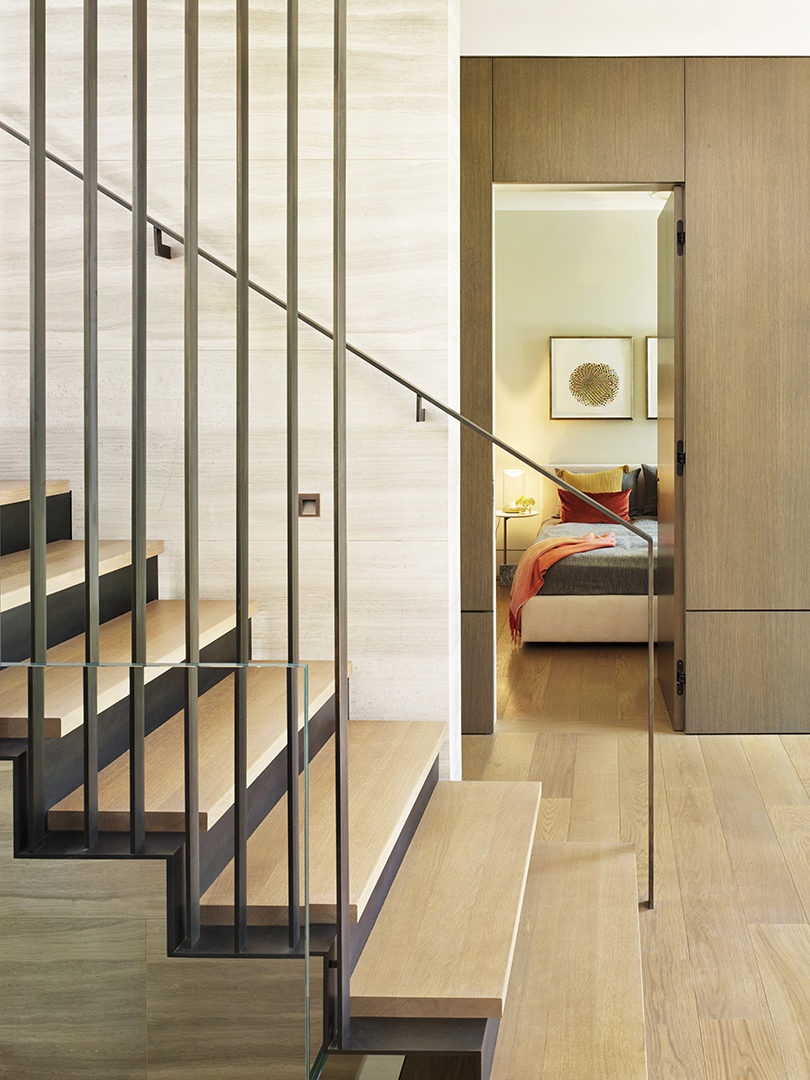 Photos by Matthew Millman Photography.