Valencia-based multidisciplinary design studio Sputnik is run by Majo Fernández, María de la O Reyna, María Salar and Borja Sepulcre, and recently exhibited their latest collection during the Habitat Valencia Fair.
Made of lacquered steel and cork, the Sputnik stool and table plays both roles with ease.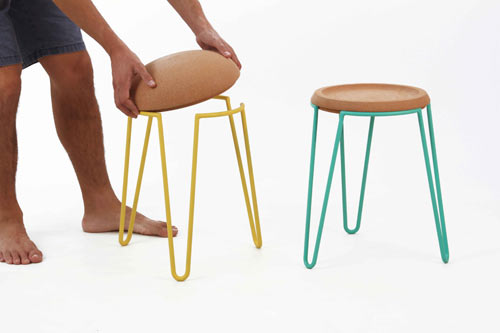 The stackable K collection of china is made from enameled ceramic and natural wood.
The Santorini Lamps are made of glass, natural wood and lacquered wood. The system is formed by a cylindric glass structure and four interchangeable wood pieces that allow the user to direct and control the light to their desire, creating numerous forms and light combinations. Fun!