The Tinbeerwah House is a modern family house in the Noosa Hinterland in Australia that's designed as a glass pavilion clad in sliding hardwood screens. Designed by Teeland Architects, the rectangular residence opens up to the world around it with views of the bush, ocean, and sky.
By designing it as an elongated rectangle that's only one room deep, all the rooms can benefit from the cross ventilation, natural light, and views of the Pacific Ocean.
The homeowners have the ability to control the exterior screens to adjust for privacy and the views. When the temperatures drop, the screens can slide open to let the sun in for warmth. Then for summer, they can close to provide shade without disrupting the views.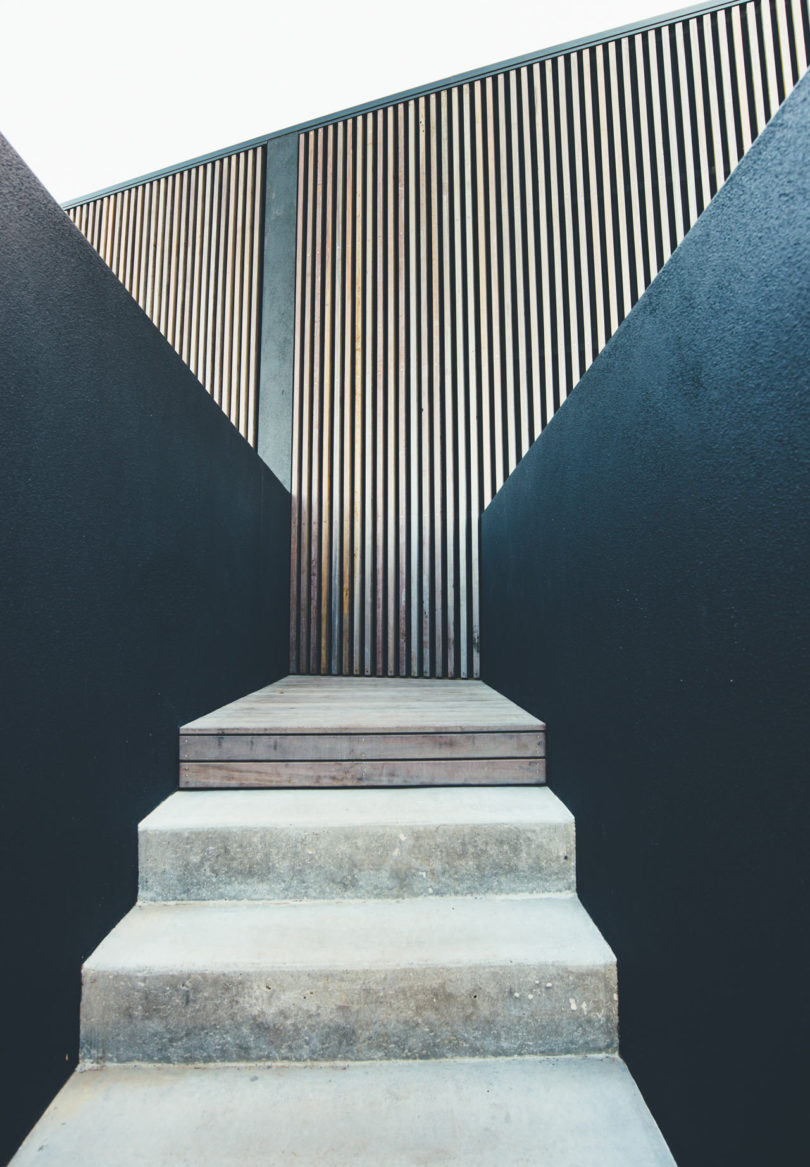 One side of the house rests close to the ground making it easy for the owners and their young children to just step outside to the garden.
Photos by Jared Fowler, courtesy of BowerBird.